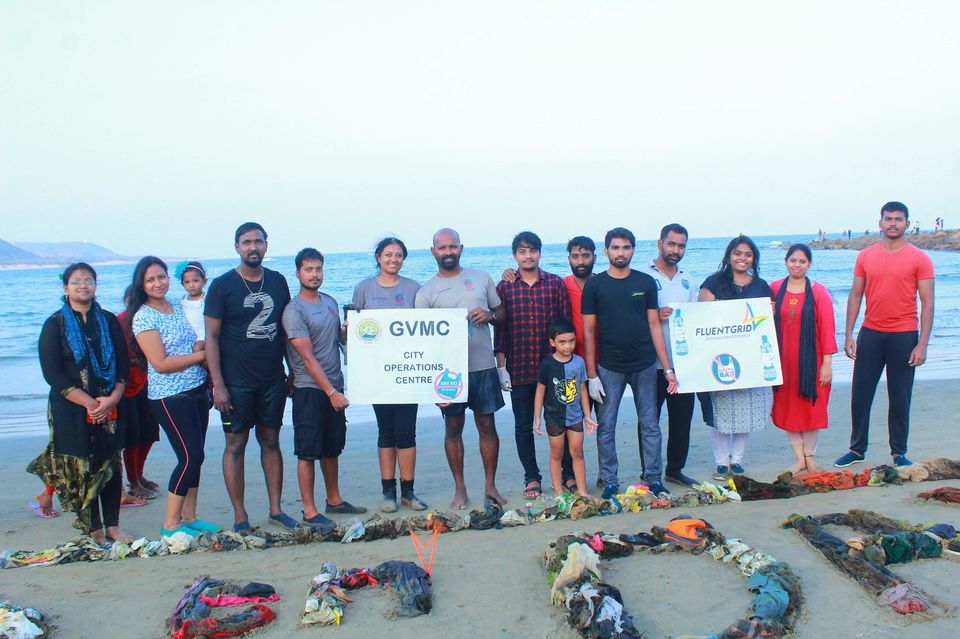 Subash Chandran has been scuba diving since 2009. This yoga instructor turned eco-warrior, from Kerala credits all his success to three individuals who taught him everything he knows about diving - Robert Yvonne, a Belgian who introduced him to the concept of scuba diving. Yanniz, a Greek dive instructor who helped Subash get his certifications and 'swim upstream' in his career as a diver. And finally a Frenchman, Marc Despommare who has supported Subash's dreams both monetarily and as a friend.
But these three individuals not only taught Subash how to be a great diver, but also taught him that it's every swimmer's duty to clean the waters we swim in. Yanniz lived by example and taught his students that each piece of garbage that you take out from the ocean is the tax you pay for swimming in it. And this ideology inspired Subash who has been recognized by the Prime Minister of India, for his work in cleaning our oceans!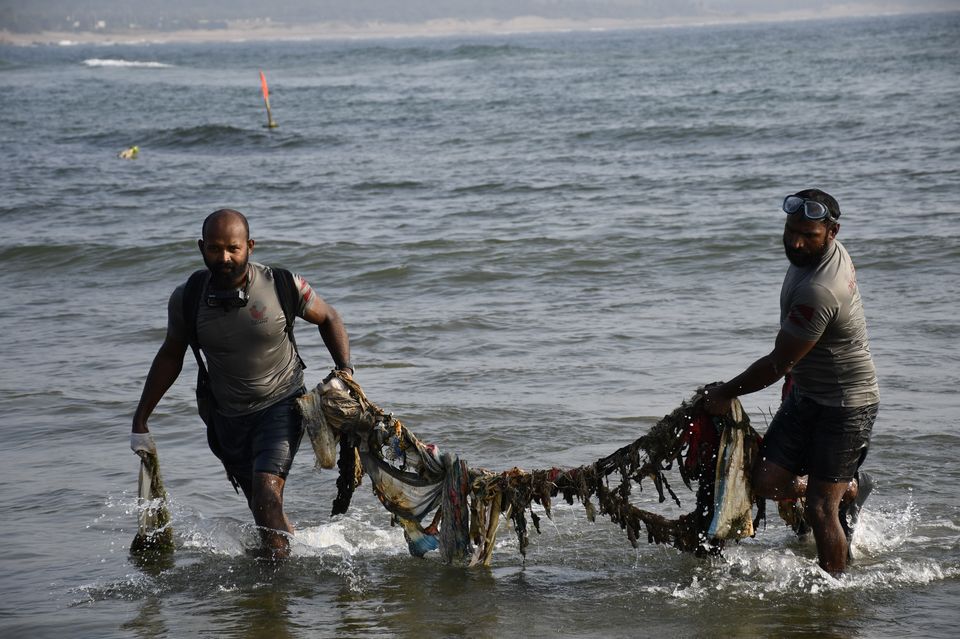 Entangled in plastic
Based out of Vizag, India, Subash runs a scuba diving certification company called Platypus Escapes. One morning while out on a dive in 2011, he got entangled in plastic at the Rushikonda beach in Visakhapatnam. He noticed that several tourists were also facing a similar problem. He then decided to investigate the source of the plastic that was surfacing. He dove into the waters only to find a heartbreaking sight - most of the beach was covered in garbage, underwater. Subash couldn't contain the urge to begin picking up the trash. Before he knew it, he gathered about 5,000 kilograms of waste in one day! Since then, Subash and his team of divers have been cleaning the beach even through the pandemic. He's collected over 24,800 kilograms of trash thus far and sadly, the numbers only promise to grow.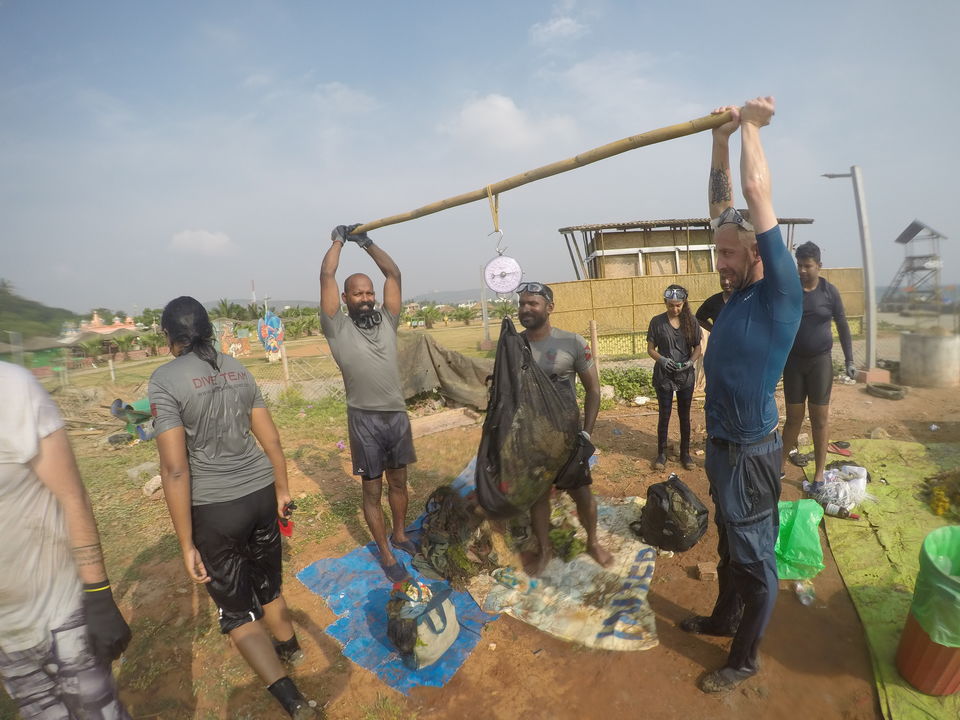 The side effects of the pandemic
Each morning Subash and his team of certified divers swim out in earnest, with an intent to clear as much trash as they can. But the pandemic only continues to worsen the situation turning the once pristine waters into an ocean of trash. People litter masks, gloves and much more near their homes which eventually reach the ocean. Subash says that people don't realize the trail of mess they leave behind through everyday objects. Even buying new clothes contributes to a large part of the waste which winds up in the waters surrounding India. The clothing industry is one of the biggest contributors to pollution and marine life is paying a costly price for it.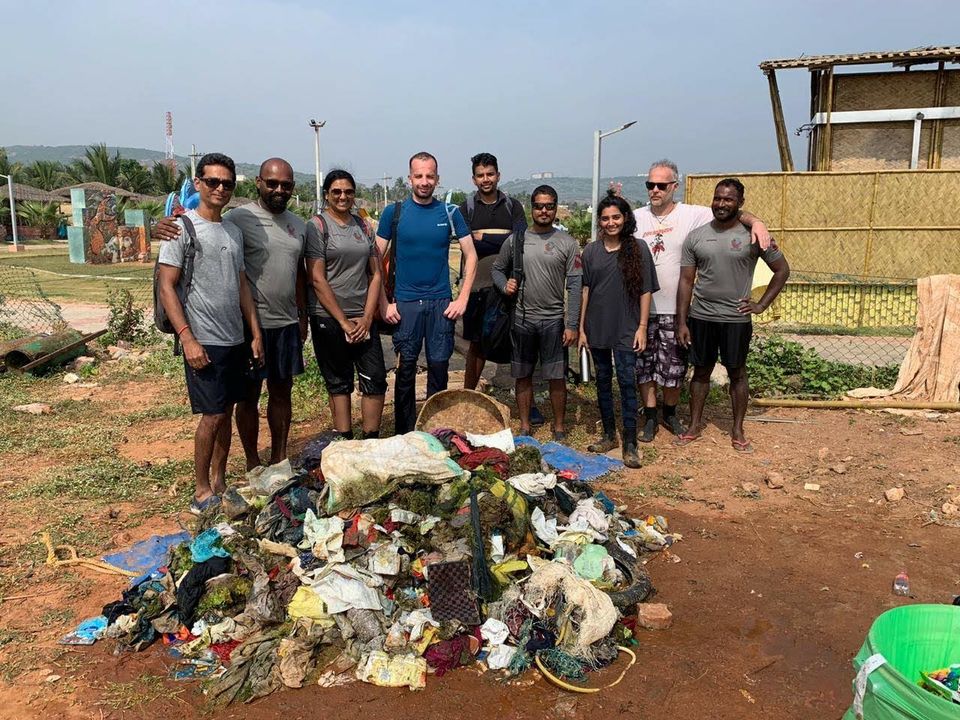 How you can help
Subash's initiative at Platypus Escapes trains people in scuba diving and freediving. While many sign-up with the intent to get a certification, they stay back to volunteer their time to clean the beaches of Visakhapatnam along with Subash and his wife, Padma - who he incidentally met while diving in the Andamans!
Subash follows a rigorous process while selecting volunteers. Aspiring eco-warriors have to go through a series of certifications, interviews and prove their commitment to the ocean before joining the team. Subash insists that this is important as safety is a priority and his initiative, while impactful, can't harm any divers while they're out at sea.
But you don't have to be a diver to help. "More than 70 percent of the oxygen that we breathe comes from the ocean. We are destroying our own planet by littering. We must start at home by using dustbins and segregating the garbage with the municipal corporation. Avoid using single use plastic. Lead a minimal life - don't buy more than what's necessary." - says Subash who hopes that people will stop polluting the oceans.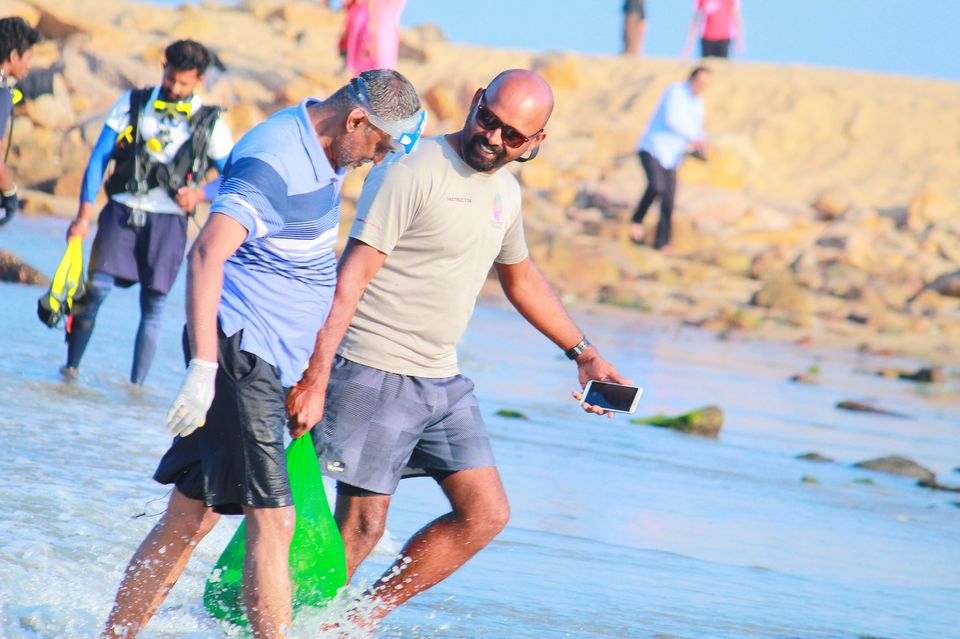 According to Subash, most people assume you need an education to act responsibly but the use of common sense is all it takes to make the ocean a cleaner place. "Respect the ocean, protect the ocean, love the ocean." - shares Subash as he emphasizes how this is not a problem for environmentalists alone to solve. He firmly believes that the only way we can truly make a difference is if we each make a conscious effort to reduce our contribution to the garbage problem that we are battling with. Hopefully we can save ourselves before the trash we littered engulfs us.
Are you committed to saving the ocean just like Subash is? Comment below to show your support!
Explore Tripoto's exclusive, 'Mera Shandar Bharat, Safar Anokhey India Ka' where we are celebrating India and the inspirational people who make it beautiful!
Follow Tripoto on Telegram to get early access to top travel stories every day.
Share your stories on Tripoto's Clubhouse channel!