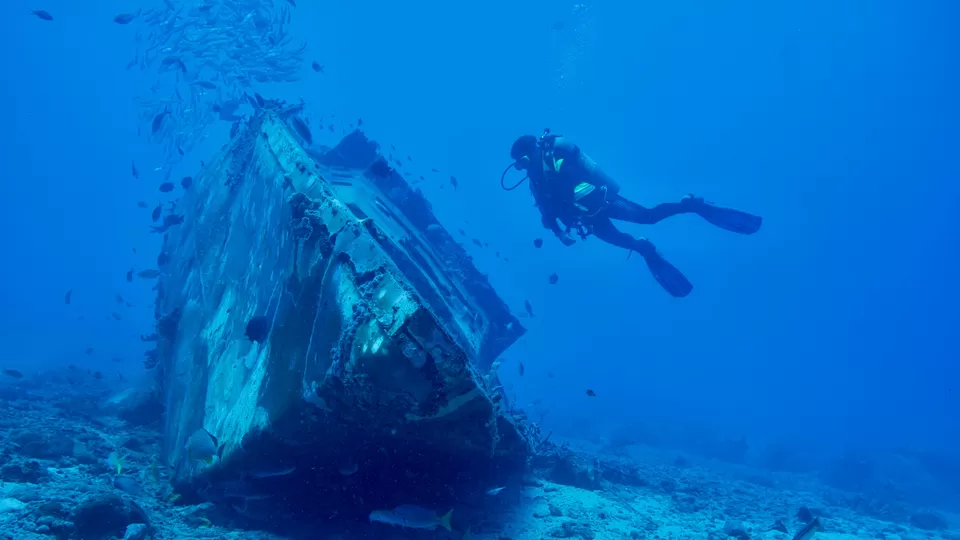 Scuba diving– once it casts its spell, there's no going back. It's beautiful, challenging, and oh-so-rewarding! But what if we tell you, that the waters off the coast of India are home to some of the world's most interesting and beautiful shipwrecks? In fact, underwater wrecks in India are also a thriving abode for a variety of fish, corals, and other sea creatures.
But first, what exactly is wreck diving?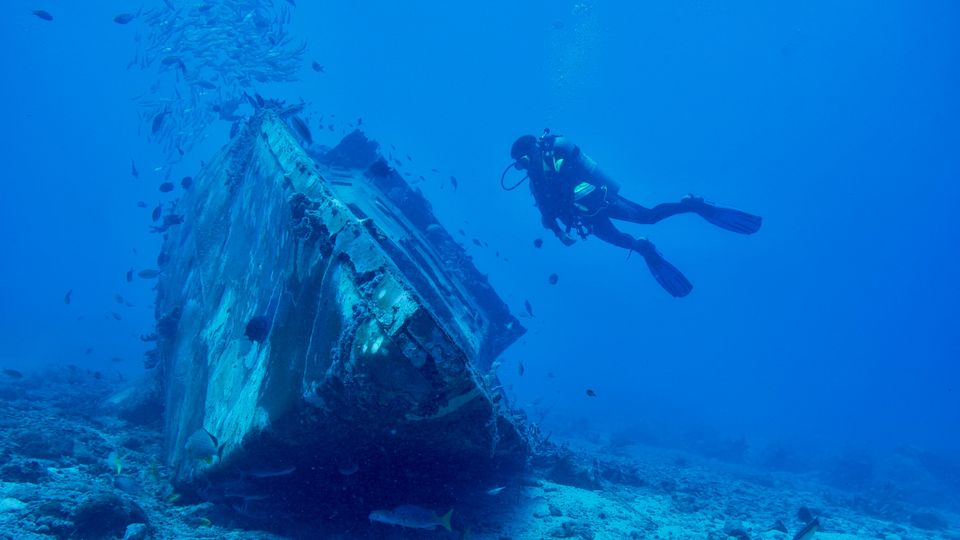 Wreck diving is a recreational diving activity that lets you explore the wreckage of capsized ships, aircraft, and several manmade structures. They offer a window to the past and help us unravel the stories of people who worked on them.
The ocean surrounding the Indian subcontinent is dotted with hundreds and thousands of shipwrecks. It is the blend of the age-old manmade marvels and the breathtaking marine life that make wreck diving spots ideal for photographers and marine lovers alike.
Where can you go wreck diving in India?
Whether you want to opt for challenging dives or explore the underwater wrecks through leisure dives, there are a plethora of places to choose from.
Suzy's Wreck, Goa
A shipwreck consisting of the remains of a former 426-foot cargo ship, known as SS Rita, the ship's fate was turned by a catastrophe sometime in the 1950s. Later investigations suggested that the vessel was overturned by a storm near Grande Island. The ship, which was carrying railroad tracks is now home to numerous marine animals like eels, squids, scorpionfish, barracudas and stingrays.
Inket, Duncan Island
Lost underneath the pristine blue waters of the Indian ocean, this 30-year-old wreck of an inter-island cargo ship is located right at the mouth of the inlet near Duncan island. The history of the wreck dates back to World War II when this Japanese ship sunk into the deep. You can get a view of the enormous propeller that sits upright in 18m of water, along with other intact parts of the boilers and the engine room. The skeleton of the ship has been engulfed with breathtaking corals. Butterflyfish, trevallies, giant groupers, barracuda, fusiliers, damsel fish and sea anemones and clownfish are abundant.
Corruption Rock, Andaman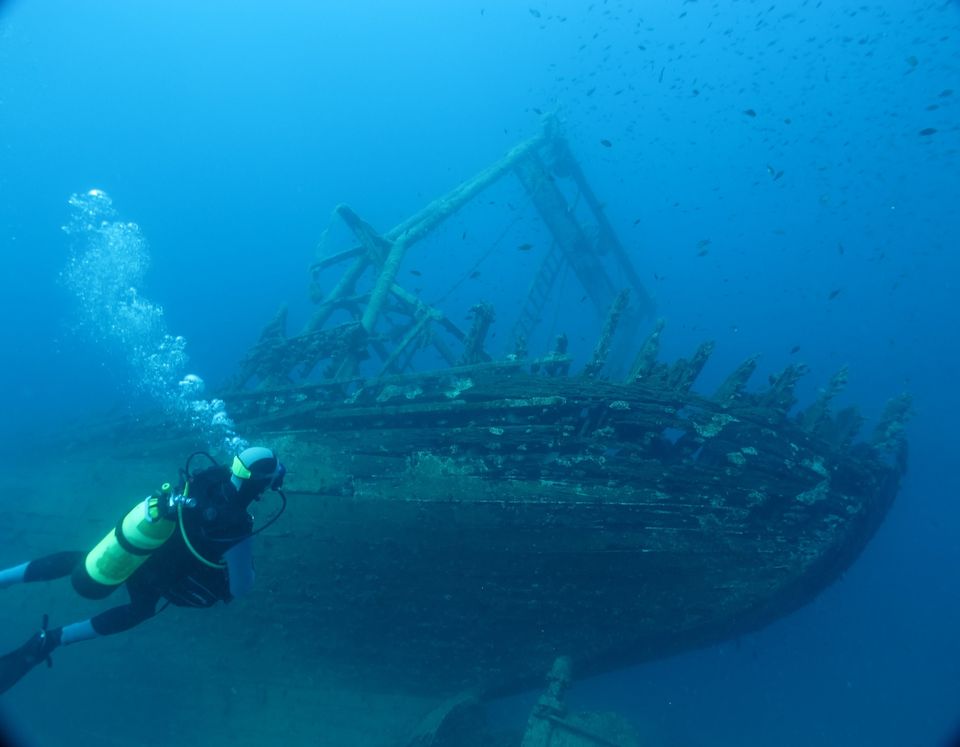 Sticking out between Chidiya Tapu and Rutland island, Corruption Rock is a popular site for wreck diving in the Andamans. Diving on the western side of the rock, the formation of boulders is a sight to behold! The site is also home to giant napoleons, snappers, eagle rays, schooling fusiliers, banners, unicorn fish, dolphins, tuna and reef sharks.
Trawler wreck, Pondicherry
This is the newest addition to the list, which lies at 40 metres under the sea, around 26 km away from the Pondicherry harbour. Covered with fishing nets, this diving site offers different levels of wreck diving. While exploring the light zone is doable for new divers, you need to be an advanced-level scuba diver to explore beyond the light zone. The wreck was only discovered in 2020, and brims with unique marine life such as lionfish, barracudas, cobia, groupers, and juveniles that are sure to make your heart smile.
Bheemunipatnam, Visakhapatnam
Probably the rarest of the rare find, 'Santhapalli rocks', situated 30km north of the Bheemunipatman coast boasts a century-old shipwreck, that was discovered by a group of scuba divers only recently. Research says that the fishermen of this area were particularly afraid of venturing into this part of the sea, as they believed that this place was haunted by ghostly spirits as no boats returned safely. However, it was later found that this area was a vulnerable zone for ships owing to its rocky sea bed. While the mystery around the wreck and the history associated with the cargo ship still remains a mystery, this shipwreck spot hosts a treasure trove of marine life, including, moray eel, turtles, sponge corals, and lionfish. At a depth of only 6 metres, this diving spot is soon to emerge as a diver's paradise!
It's indeed an unparalleled experience to explore a wild, unique conglomeration of the past and the vibrant aqua-marine life! However, penetrating a wreck is a serious activity and shouldn't be undertaken without proper equipment, strategy, and good preparation. So, why not start training right now?
And if you're an experienced scuba diver, go wreck diving right away!
If you have an exciting travel news to share with us, feel free to drop your inputs in the comments below. Or write about it here on Tripoto and earn Tripoto Credits! You can also follow me on Instagram to stay on top of my updates.