Only 1.5 hrs. drive from Kolkata, Mondwarika Eco-Resort is the India's first Tyre House. Yes, you have read it correctly. This Full Eco Resort is built with Tyre and Mud. The beds for the guests are developed by using waste bottle. The interior of this resort has been decorated by Patachitra artists from Pingla. Undoubtedly, this unique concept resort will give you a pleasant change from the urban concrete pigeon coops where we spent most of our times.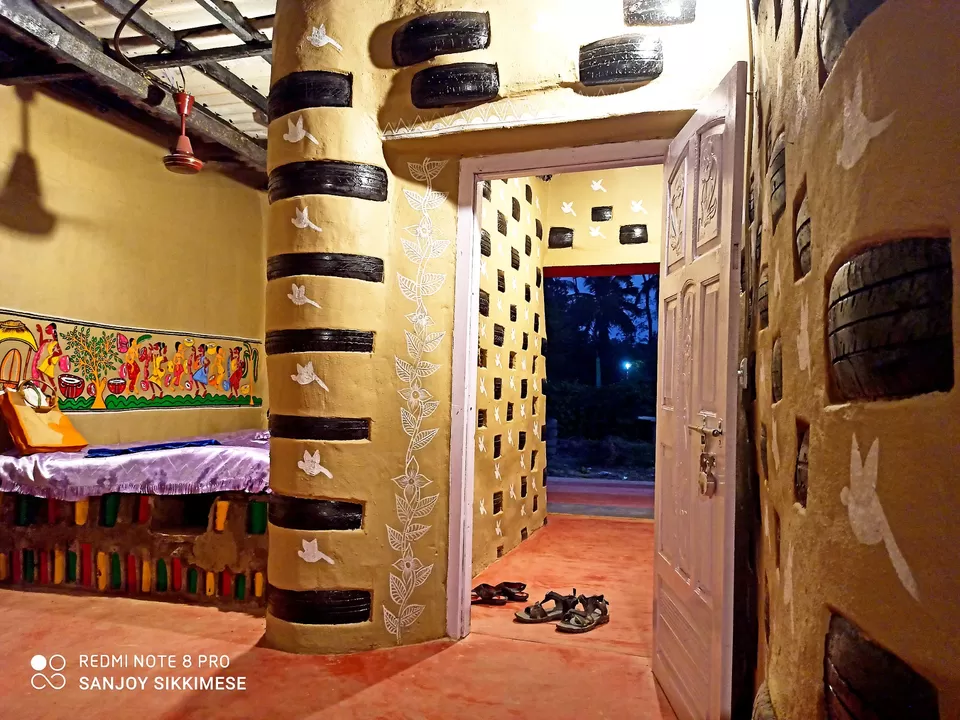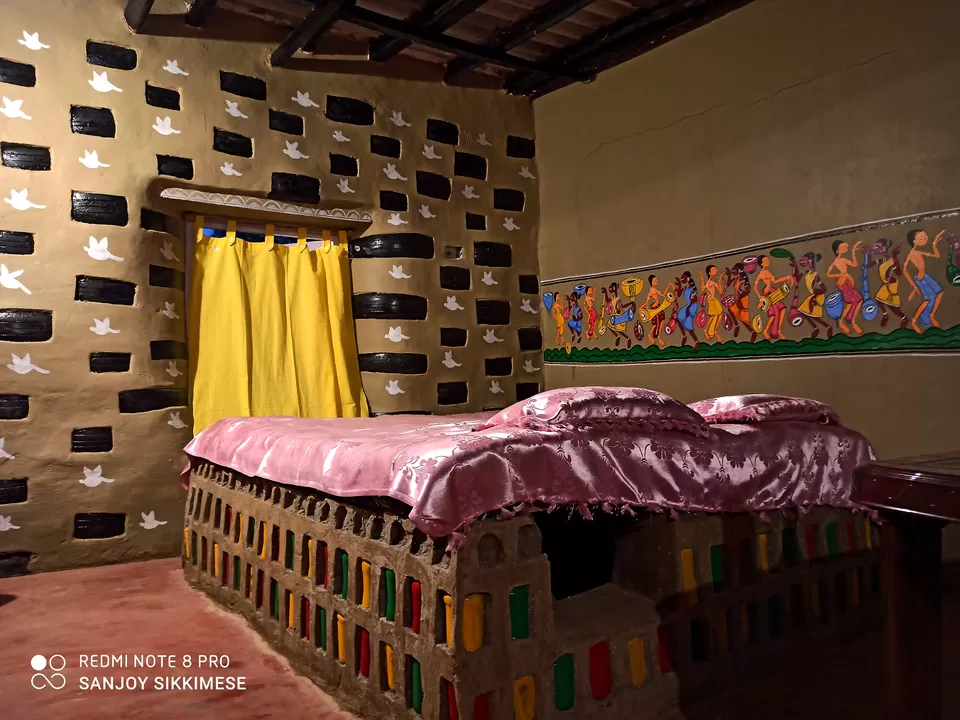 Dwarhatta is a small village of Hooghly District in West Bengal. It is only 50 km from Kolkata. This village is a wonderful combination of lush green environment with archaeological importance. Mondwarika is a great example of rural and sustainable tourism. It has broken the stereotype movement of next generation travelling.
Ideal For:
This place is suitable for all kind of people whether they are in couple or with family group or with group of friends. For those who love Bengali cuisine, this place is like heaven. All the vegetables and fishes used in the meals are organically grown/bred and handpicked. You can get the actual taste of rural Bengal on your plates.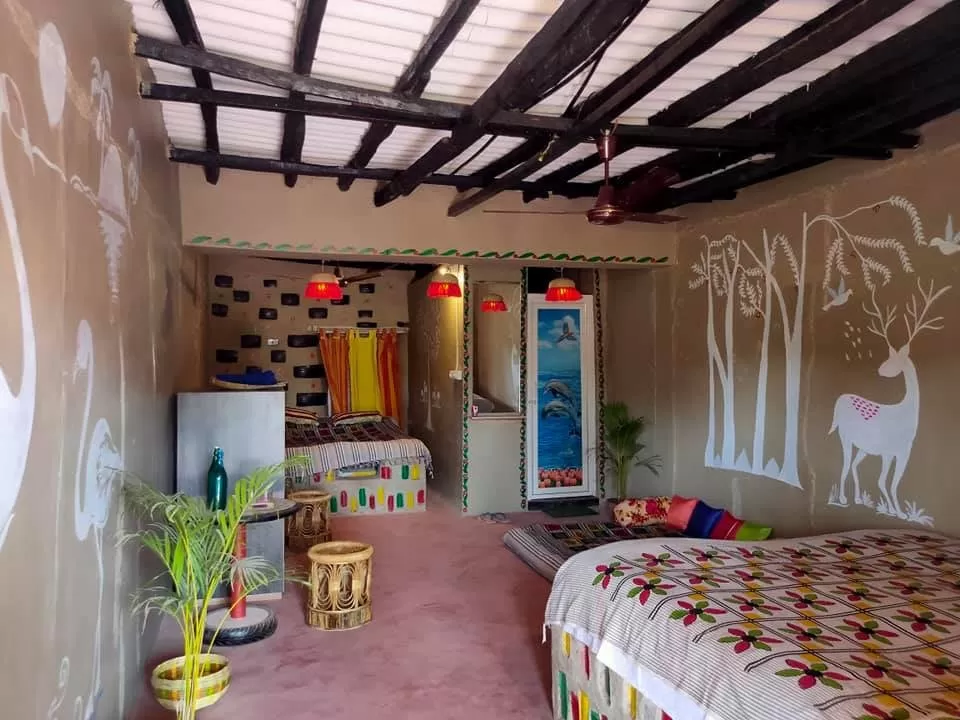 Places to see in Dwarhatta :
Dwarhatta is famous for its terracotta temples. The Vishnu and three Shiv temples constructed by Singha Rai family in the early 17th century are the most popular sightseeing spots here. One of the three temples is Rajrajeswari-Shiva terracotta temple, constructed by Pannalal Singha Rai. You will find stories of Ramayana, Indian mythology, and Radha-Krishna in the walls of the temple.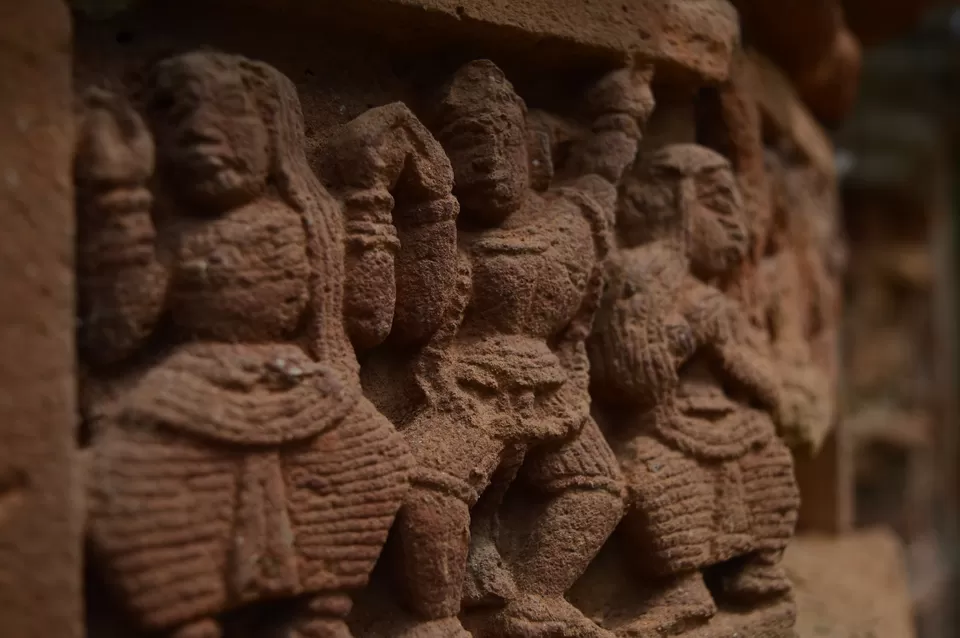 Once you are in Dwarhatta, you must visit Antpur which is only 12 km from this place. Antpur is also famous for terracotta temples. The most famous temple in Antpur is that of Radhagovindjiu with its exquisite terracotta carvings depicting stories from all the 18 puranas. This 100 feet high temple was constructed by Krishna Ram Mitra, the Diwan of Bardhaman Raj in 1786. The Chandi Mandap and Dol Mancha of this temple have beautifully crafted wood carvings and terracotta. A history changing event took place in Antpur on 24th December 1886. On that day, Swami Vivekananda along with eight other disciples of Sri Ramakrishna took their vow of 'Sanyasa' in the house of Baburam Ghosh (later Swami Premananda). The Ramakrishna-Premananda Ashram of Antpur has built a temple on the birthplace of Swami Pramananda.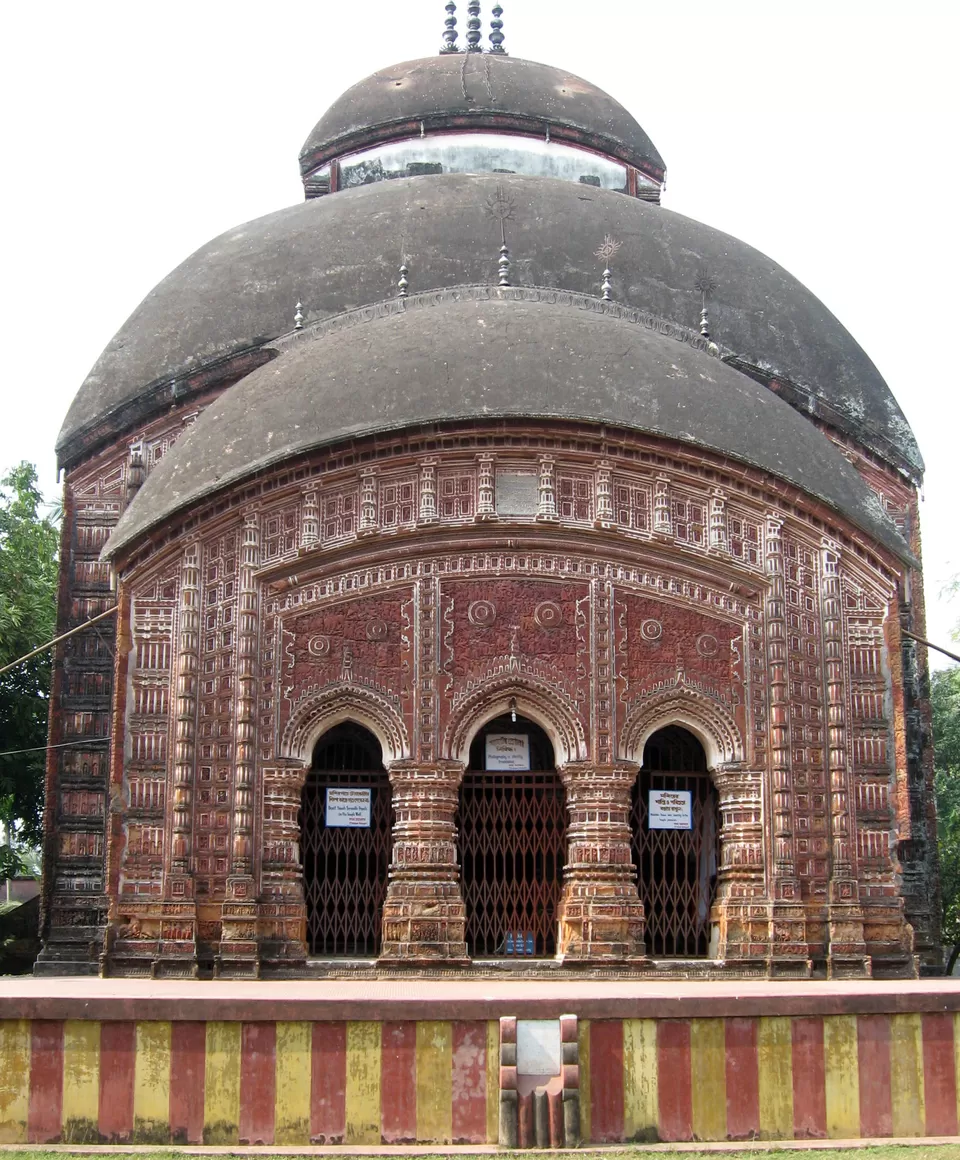 Around 16 kms. from Dwarhatta is the Rabri Gram. Here, you will find that the whole village is cooking out the delicious Rabri, which is sold to various sweet shops in Kolkata. The sweetshops in Kolkata customise the flavours inhouse according to their speciality and sell it. Rabri is said to have come to Bengal from Varanasi and the existence of this sweet can be traced to the scripture of Chandi mangala around 1400 AD. Once you are in Dwarhatta, You can visit Rabri Gram and taste the freshly prepared Rabri from the kitchens.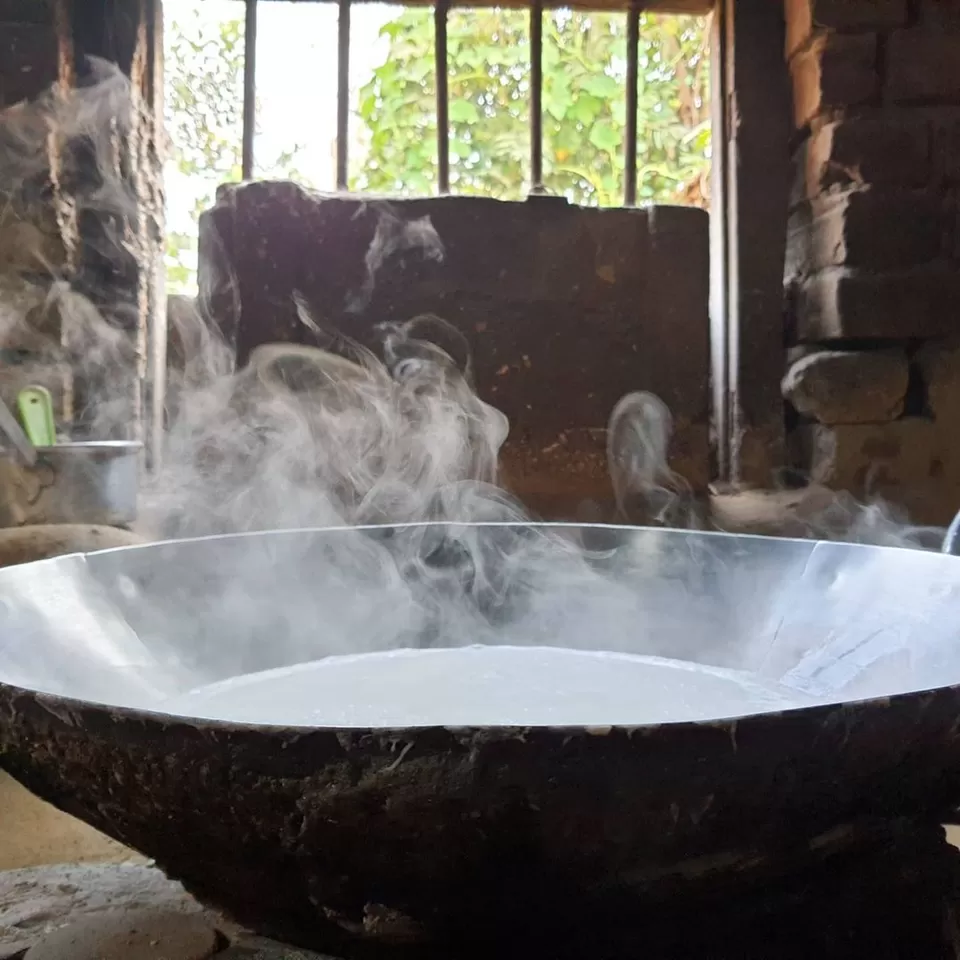 How to reach?
By Air : The nearest Airport is in Kolkata Airport, which is 50 km apart. It will take nearly 1.5 hours to reach Dwarhatta from Kolkata Airport.
By Rail : The nearest major railway station is Howrah, which is nearly 45 km.
You can get ample number of private cars from Kolkata airport or Howrah railway Station to reach there.
Cost:
The price for Double bedded room is Rs. 2000. For triple bedded and four bedded room the prices are Rs. 2500 and Rs. 3000 accordingly.
Food:
The resort has package system for foods. It will cost you around Rs. 900 per day per head including Breakfast, Lunch, Dinner, Evening Snacks (Rate as per Non-Veg).
During breakfast time you will get luchi-sajbi or bread butter omelette, sweet and tea or coffee. In lunch they will serve you rice, dal, sabji, fish (one type), chutney papad. You will get veg pakoda / chicken pakoda / shingara / muri (puffed rice)/ chop and tea or coffee as evening snacks. In dinner they will serve ruti/rice/fried rice/pulao, chicken, chutney, papad and sweet. Also, if you want to customize as per your choice, you can do it by paying charge accordingly. For the day visitors also, they have food options.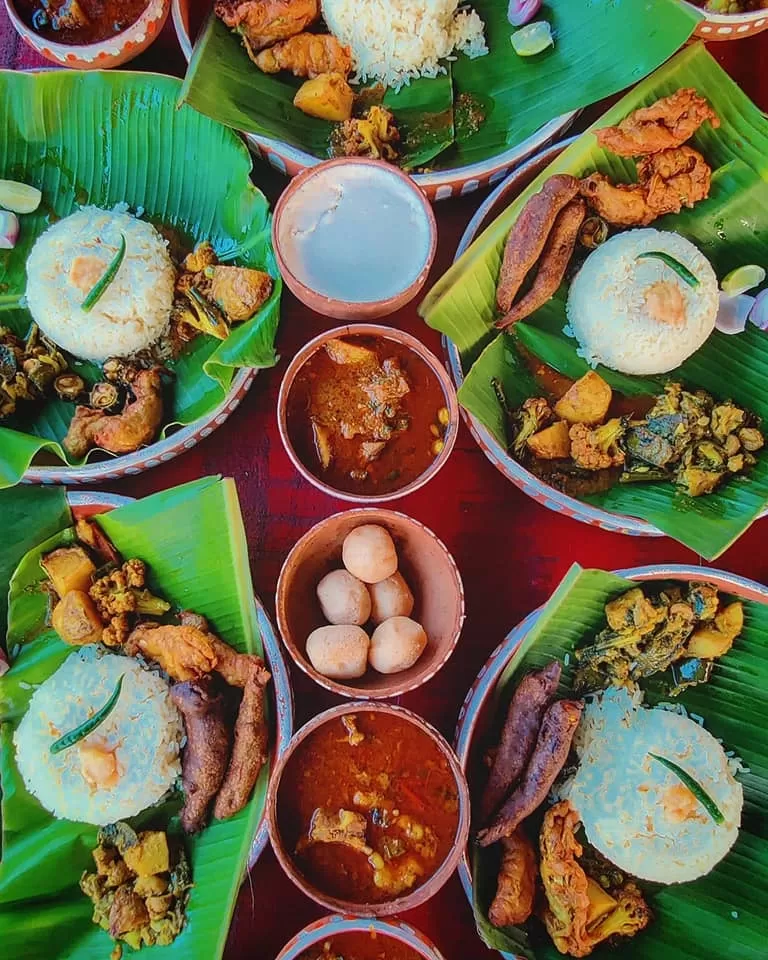 Best Time to visit:
Since the place is sunny all-round the year; you can visit Dwarhatta anytime in the year. In the summers, the green shade of the trees will protect you from the scorching rays of the sun.
For booking you can directly contact to the resort owner Mr. Prabir Sinha Ray. His Contact number is 9836022344.
Also I must say thanks to Mr. Sanjay Goswami, from whom I have heard about this unique kind of resort.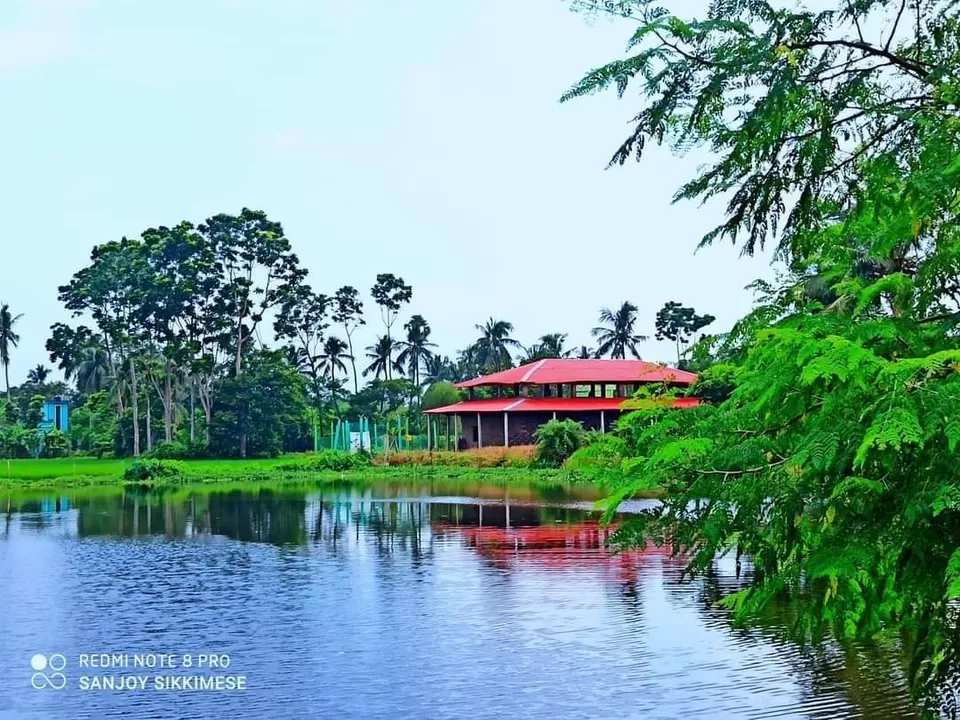 So, if you are fancy free and looking for a relatively less-crowded destination close to the nature and refresh your mind, this place is ideal for you.
Ready to travel for free? Earn credits and redeem them on Tripoto's weekend getaways, hotel stays and vacation packages after the pandemic is over!
Share your stories on Tripoto's Clubhouse channel!