Munsiyari, a tiny hamlet in the Kumaon Himalayas of Uttrakhand is not just a hill station, but a land of enchantment and let me tell you why…
Our taxi stopped at a temple 7 km before the town of Munsiyari, and while we washed our faces and straightened our backs, we failed to notice that there was something staring at us in the distance. I looked up, and was mesmerized by what is known as the Panchchuli. Five snow-capped mountains, towering everything in my sight, and completely justifying the fact that 'Munsiyari' translates to 'A land of snow'.
A growing tourist destination, and a heaven for trekkers and climbers, Munsiyari had been on my list for over a year, and I finally was here. The base for Nanda Devi East Base camp, Milam Glacier, Khuliya and what not, Munsiyari became a land of opportunities from the moment I stepped there, and yet another escape from my livelihood. It should definitely be on your list too, if not already. To make it an easy, speedy and splendid experience, I am jotting down all the information regarding Munsiyari below, a basic itinerary and some travel tips.
Day 1: Almora
Delhi is the nearest metro to Munsiyari, so I will be assuming your travel starts here. Head to Anand Vihar ISBT in Delhi, and get a Uttrakhand state transport bus to Almora.
Distance: 363 km
Time taken in Bus: 9-10 hours
Bus ticket: 325 rupees
Almora is a beautiful town, I suggest you spend a day here. Check into a hotel as per your budget and get some rest. We stayed at a guest house right next to the temple behind Hotel Himsagar, costing us ₹500 per room, accommodating 3 people. Head out and explore the town of Almora.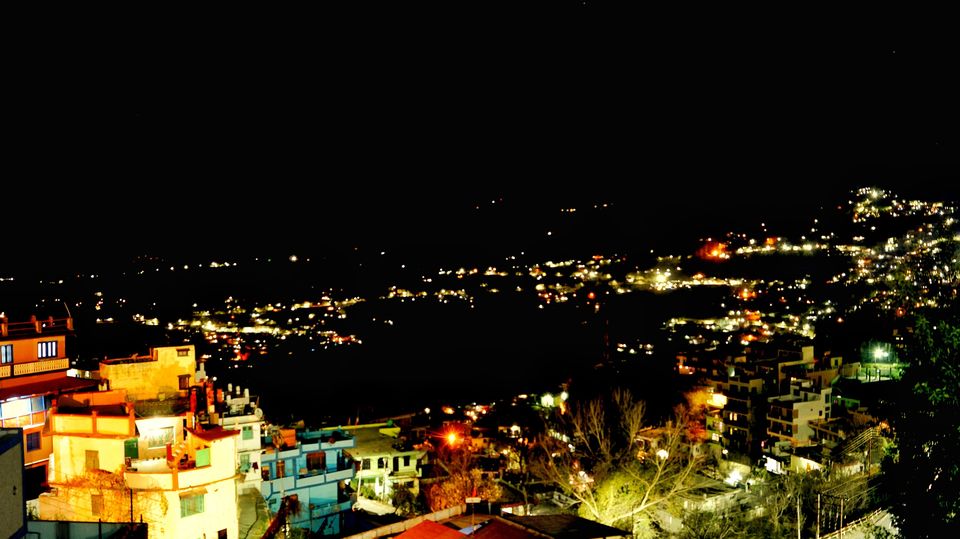 Must visit places: Kasar Devi temple and Bright End point. These are really close to Almora. Take a local bus or shared taxi to Kosi, and ask them to drop you near the starting point of Sun temple. This is the second temple of Sun in India, after Konark featuring the same architecture and culture. Hike up those 2 km, or hire a taxi to reach through road, the choice is yours.
Recommendation: Bal Mithai, of course! What did you think? In Almora, you will find the pioneers of Bal Mithai, the legendary sweet, enjoyed in every household of Uttrakhand.
Day 2: Long ride ahead
Wake up early, the first and probably the last bus to Munsiyari leaves at 5 in the morning from the bus stand. Try to get a head start in order to get tickets.
Distance: 195 km
In case you are 3-4 people, and want to hire a taxi, you won't have any problem.
Asking cost of taxis: ₹7000-8000, which will include Drop, and pick up next day from Munsiyari.
Bargained price: ₹5500-6000, which I believe is a decent price for this much distance in the hills.
Recommendation: Sunny, +91- 7351380561. Amazing driver and a good company, and you won't have to hassle with him for a good price.
You will be reaching Munsiyari late, around 3-4 in the afternoon. Granted you leave by 7 am. Check into a lodge or hotel as per your budget. My recommendation will be KMVN guest house. (Kumaon Mandal Vikas Nigam).
How to book: +91- 7500727271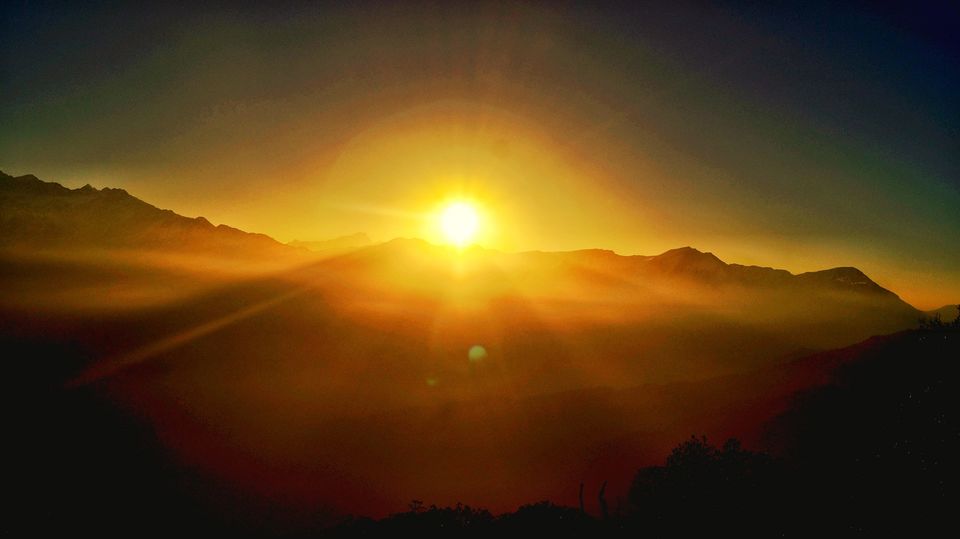 Day 3: Hiking to Khuliya Top
Ask your Cab, or hire one or take a local bus to reach the starting point of your trek, Balati farms.
Level of Difficulty: Easy
Distance: 5 km in total, 3 km to the KMVN guest house made at Khuliya.
Hike up to Khuliya top and enjoy the Panchchuli range greeting you. Not on every day/weekend trek you get up so close to the Snow capped Himalayas.
Now, you can hike back to the base or stay the night at the guest house and enjoy the stars.
How to book a room there: +91- 7500727271
Cost: ₹1000, can fit 3-4 people
Tent on hire: ₹800, can fit 3-4 people
KMVN caretaker at Khuliya: Ankit, +91- 7248139610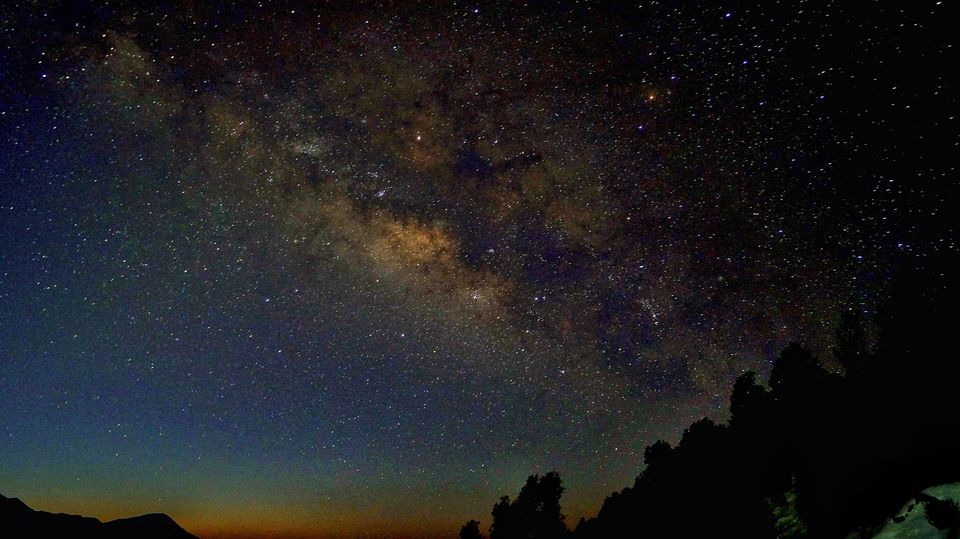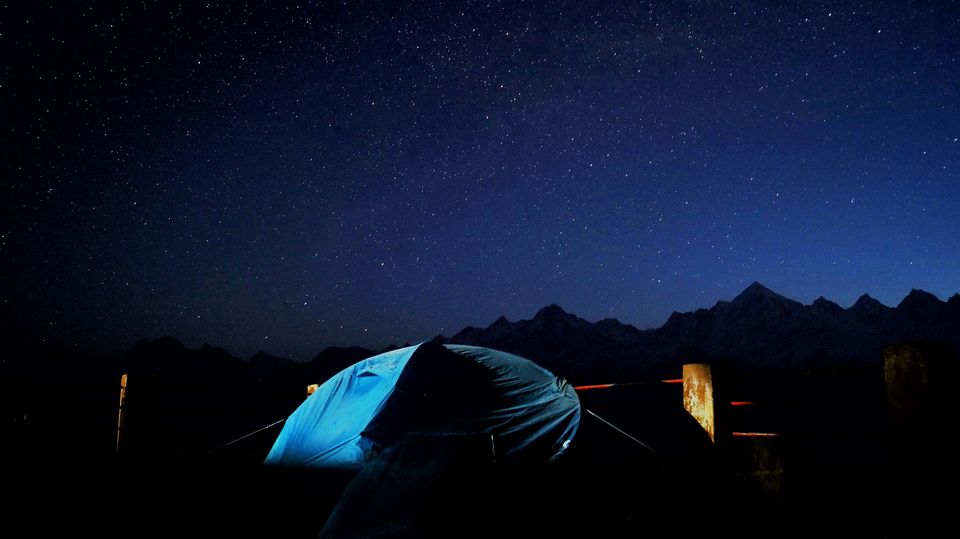 Day 4: In case you stayed at Khuliya
Recommendation: Thamri Kund, on the road to Munsiyari. 2 km trek to Nanda Devi Temple, for a breathtaking view of Panchchuli.
Advanced Trekking: Milam Glacier, Nanda Devi East base camp, Panchchuli base camp.
Head back in your taxi, or in the state bus (remember, wake up early, bus leaves Munsiyari at 5:00 am).
Reach in good time, the last bus from Almora to Delhi leaves at 6:00 pm. In case you miss it, head to Haldwani, from where you will easily get a bus to Delhi.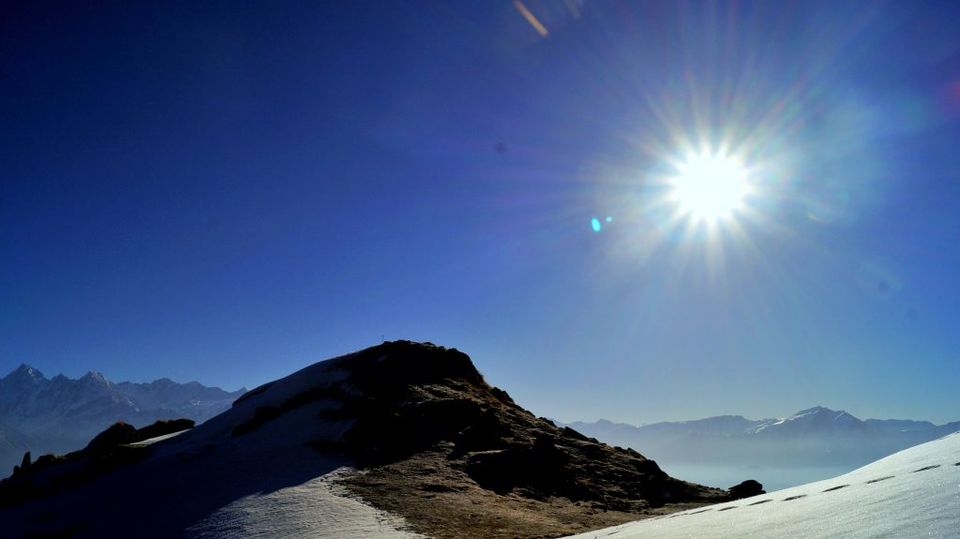 Have a safe trip. Let me know in the comments in case you have any questions. ????