If you are not the hustle bustle type and totally dislike the man over man hill stations, then this blog is for you. Today, I write about Chaukori Uttarakhand - tiny hill station in the lap of Pithoragarh district, Uttarakhand India. Surrounded by lofty peaks, its a delight to see the western Himalayan range in the Kumaon division in full glory and might. On a clear day, the peaks shine bright with aura and command. The hill station is 175 km ahead of Nainital and is a spectacular Weekend getaway from Delhi.
Chaukori Uttarakhand is 10 km from Berinag, another little hill station. The spectacular view of Nanda Devi and Nanda Kot are a mesmerising vision to the eyes. The snowy peaks remind time and again the power of nature and bountiful abundance.
How to reach Chaukori Uttarakhand?
By road. One can drive down from Delhi by road.
By train + road. One can take the train till Kathgodam. From there by road for the remaining journey.
Delhi to Chaukori Distance: 480 kms Kathgodam to Chaukori Distance: 198 kms Nainital to Chaukori Distance: 175 kms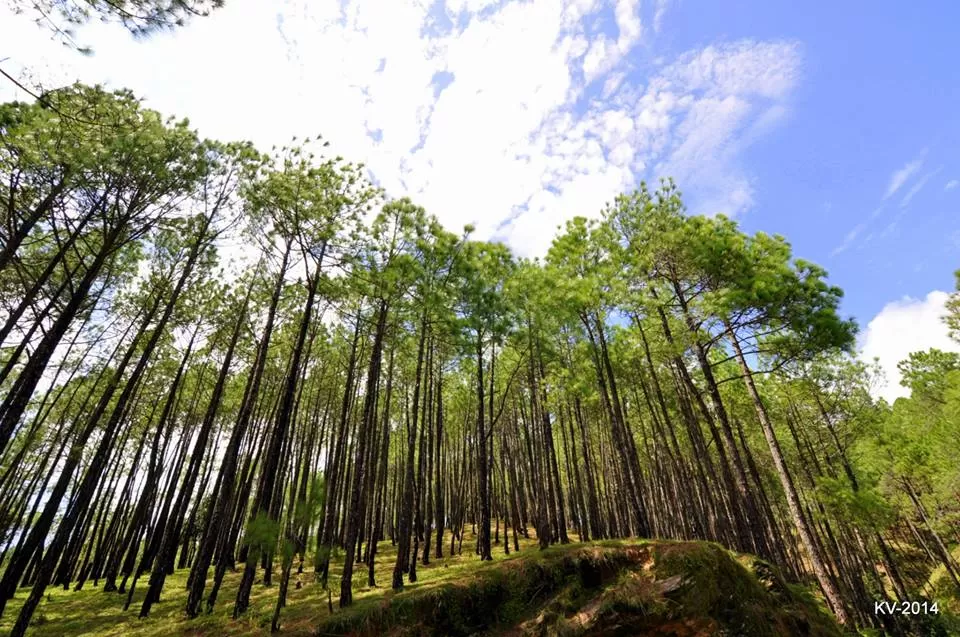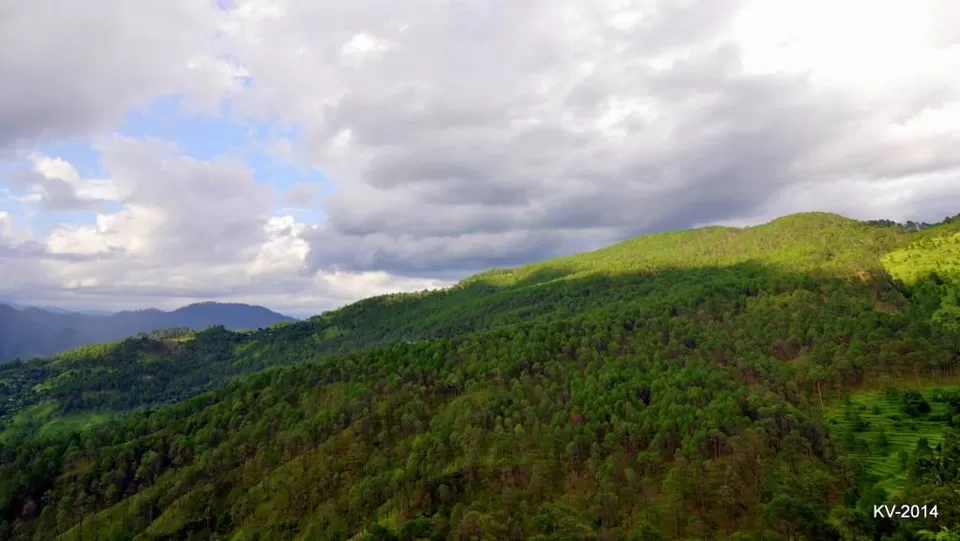 The breakup of my journey:
Day1 : We had an easy start at about 9 in the morning. I would recommend an early start to avoid all the traffic of Delhi. We reached Haldwani by 4 afternoon and had to call it a day due to heavy rains. The route ahead to Nainital was choked because of a landslide. We stayed the night at Comfort Inn Saurabh, a nice cozy hotel with good food and service. I totally recommend this hotel for its services, cleanliness and being value for money. With heavy rainfall on the outside, this stop gap arrangement was a delight to sleep over.
Day2: We started at 8 in the morning and head straight to our destination. With quick chai and nimbu paani stops, we targeted reaching Chaukori Uttarakhand before sunset. The route has enough sign boards to guide + GPS/Google maps are great guides for the way. We took the route via Almora, bypassing Nainital totally.
Route details: Delhi- Moradabad- Rampur- Rudrapur- Haldwani- Bhowali- Almora- Binsar- Bageshwar- Chaukori- Berinag- Almora- Bhowali- Bhimtal- Haldwani- Rudrapur- Rampur- Moradabad- Delhi.
Filling stations on the way: Available all the way till Chaukori.
By 5 evening, we reached the tiny village of Chaukori, away from all the city madness and quiet and calming and totally therapeutic.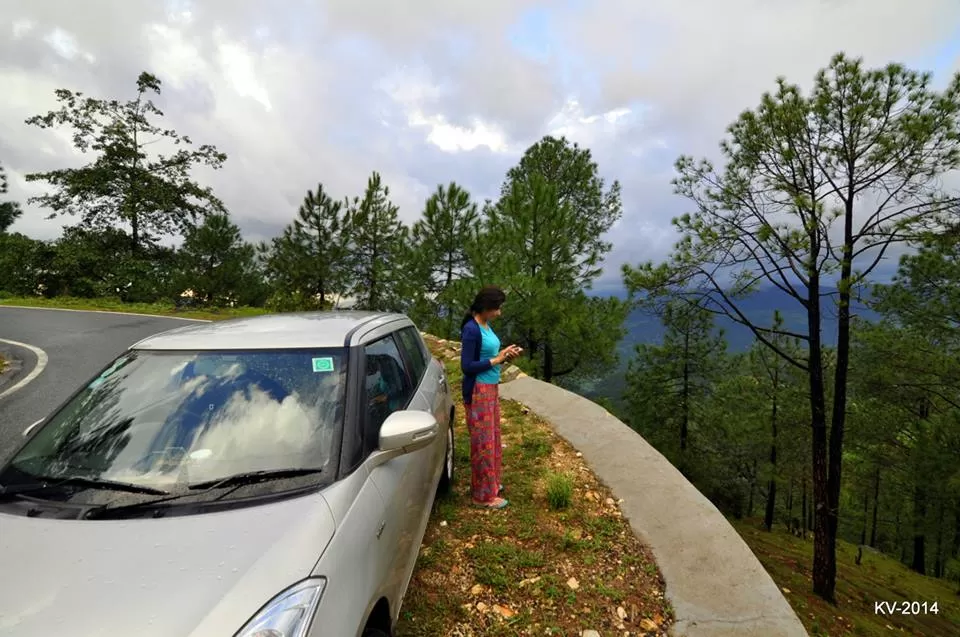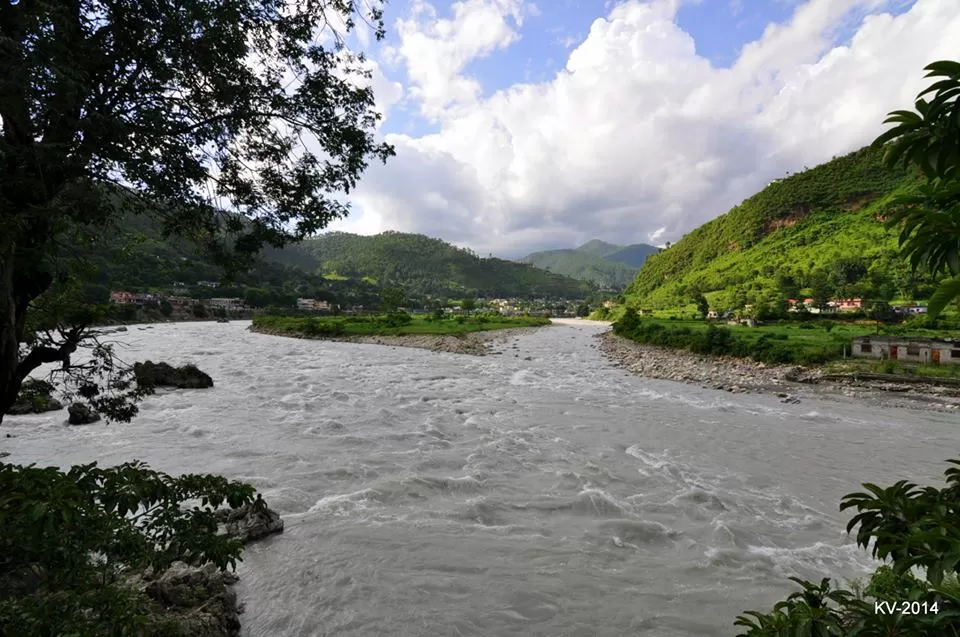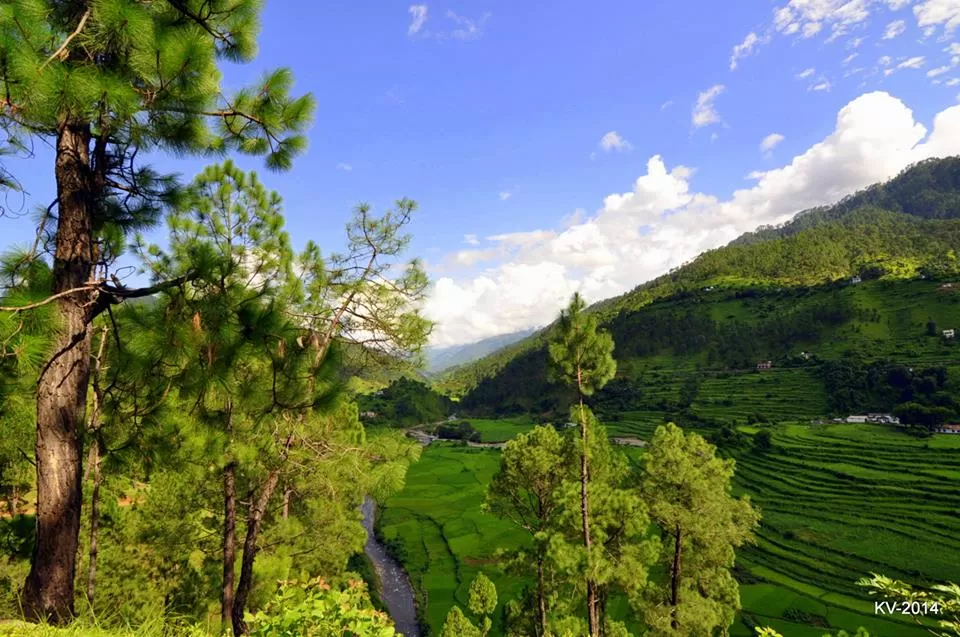 Where to stay in Chaukori?
KMVN (Kumaon Mandal Vikas Nigam) has a tourist guest house which is well maintained. Do not expect a 2 star or a 3 star resort but at that height and remoteness, KMVN resort is well maintained with all the basic facilities. You can check the website for all the details
We checked in at our cottage room that had spectacular view of the peaks. The chai- pakora evening snack delighted like heaven in mouth. The evening ran slow and we tried getting one with the stillness. After a timely dinner and some TV watching, the good night sleep paved in.
Day 3: Breathe in the peaks of Nanda Devi and Panchchuli peaks. Chaukori Uttarakhand is in the majestic proximity of the Himalayas for a larger than life view of the peaks. Don't miss the fabulous sunrise and sunset, it's a treat to watch. This small hill station is an ideal resort for nature lovers who look out for unspoilt land that is bestowed with abundance of clean air and calm surroundings. Chaukori has abundance of fruit orchards and jungles of Pines and Oaks.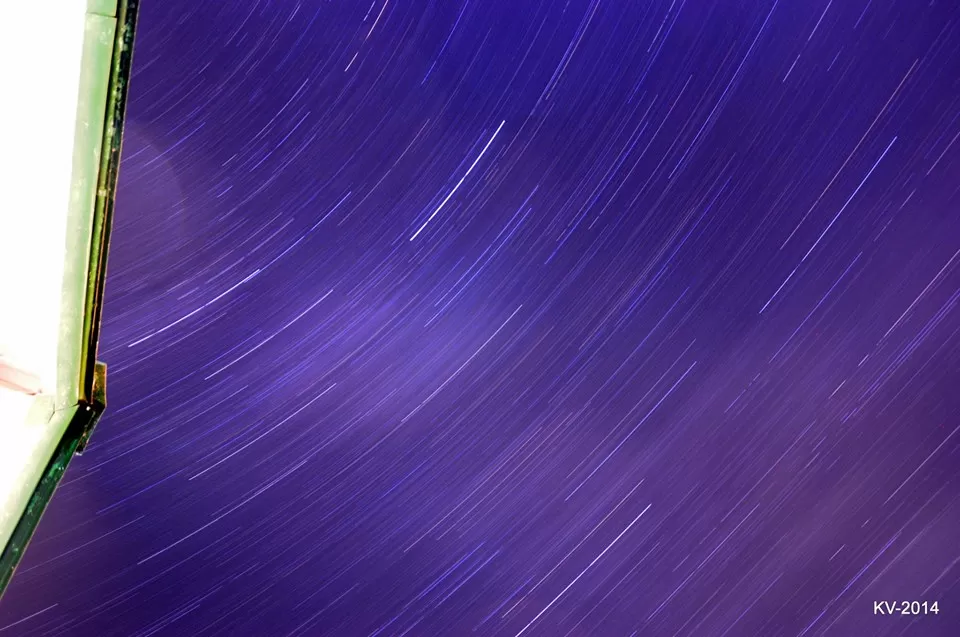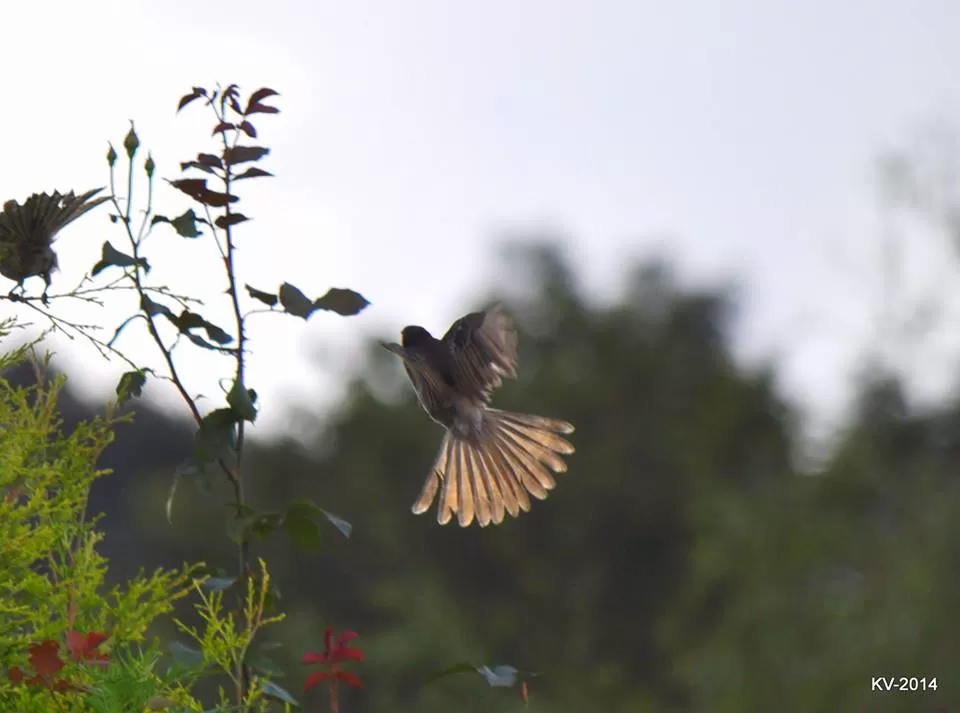 Not to forget, if you are a photographer, you will adore the place. Whether still photography or a time lapse, fly away in the clouds or get lost in the Milky Way. This is another reason to make Chaukori Uttarakhand a preferred Weekend getaway near Delhi.
There are ample hiking options around. You can check with the locals and they will guide you. Patal Bhuvneshwar is 38km from Chaukori and has a temple within a cave which is believed to be the abode of 33 crore Gods. Berinag is 10 kms from Chaukori and has beautiful tea gardens.
Well, for me... apart from gazing and lazying, there was such a me time to think and analyse life and give some meaning to it.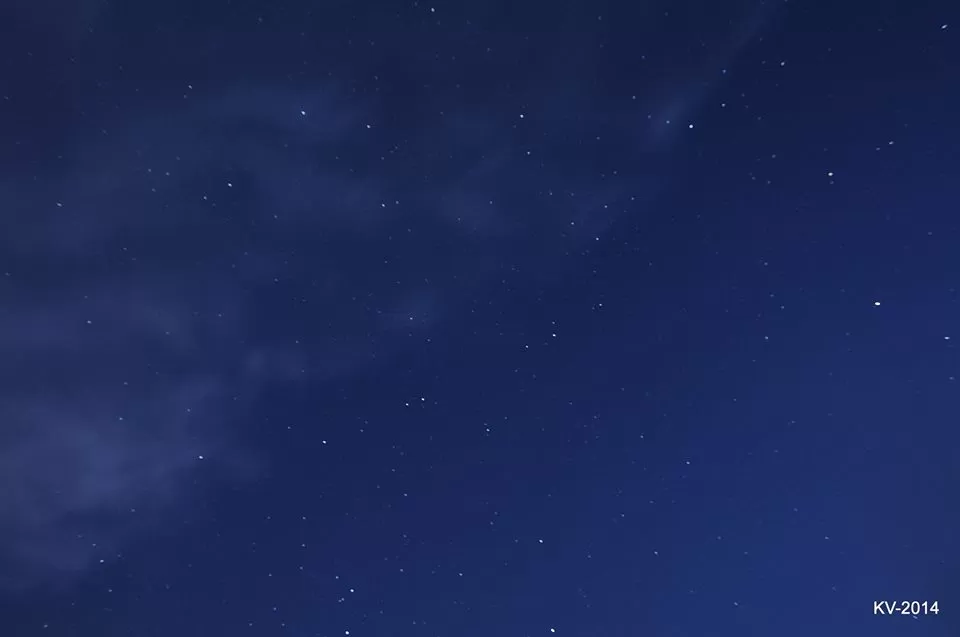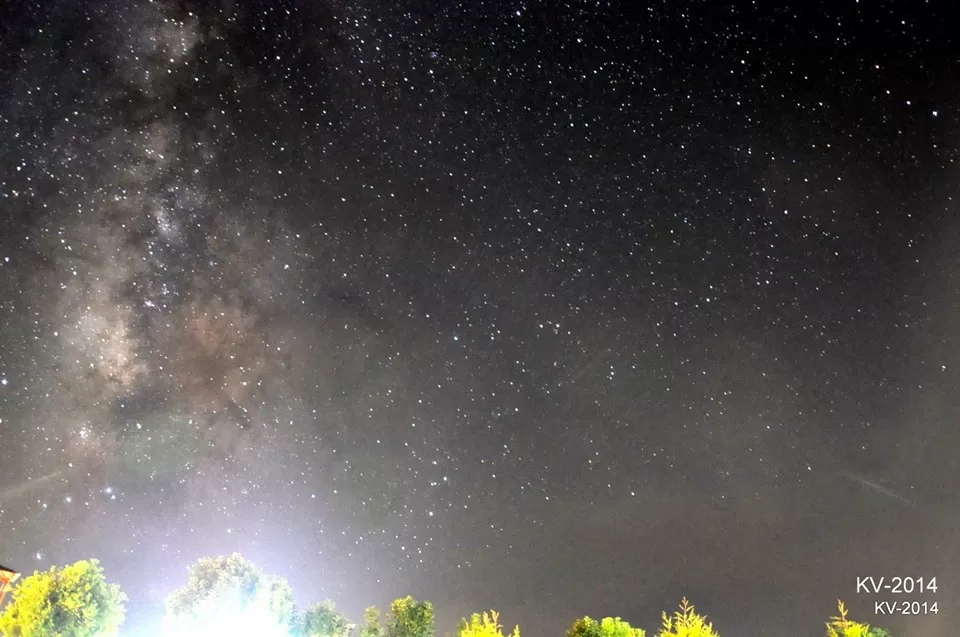 Day 4: The pulling back started. After checking out at ease, we started retreating by 10 to reach Bhimtal by late afternoon. We stayed at Aamod resort and relaxed through the evening.
Day 5: Almost a non stop ride with a quick chai and lunch break, we managed to reach Delhi by late afternoon...aah Home Sweet Home.
My memories of Chaukori Uttarakhand flash time and again and if you are looking for a weekend getaway from Delhi, do give consideration to this tiny little hill station that will give you enough and more reasons to come back again and again.
P.S: The trip requires a long 4 day weekend. Club another day to do it at ease. I did this trip from 15th Aug'14- 19th Aug'14, monsoon season. There was a huge envelope of cloud on the peaks, so couldn't be seen clearly.
This blog was originally published on Let's Expresso by Tanya Sachdev.