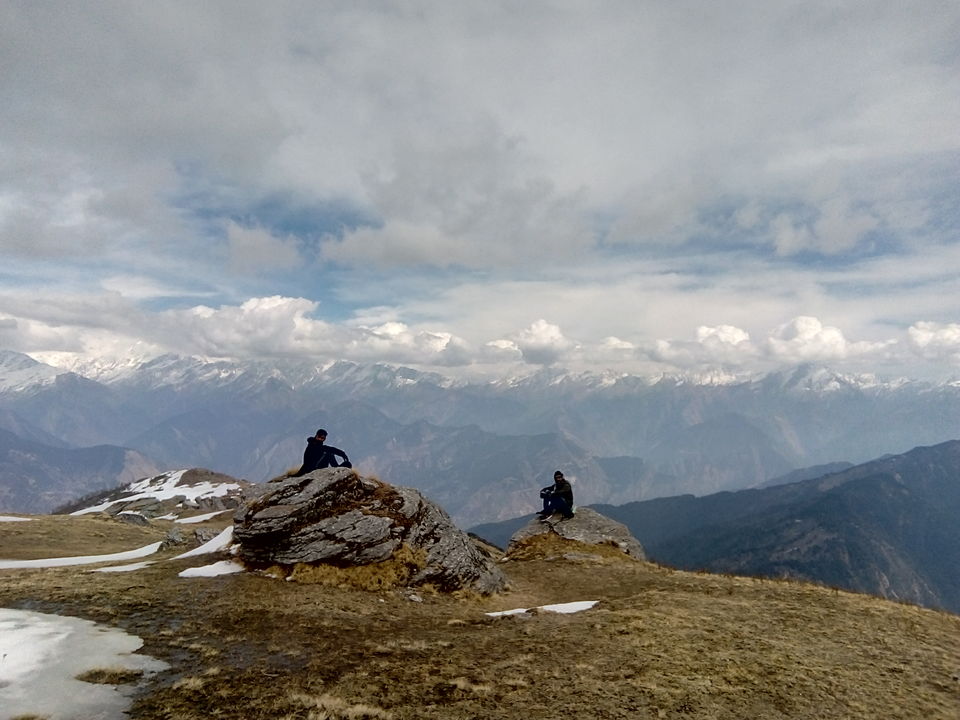 Hello there!
I am back again with the story of my latest travel. This time it is Khuliya Top trek in Munsiari.
1300 kms, 8 days and 5 different places, it was unforgettable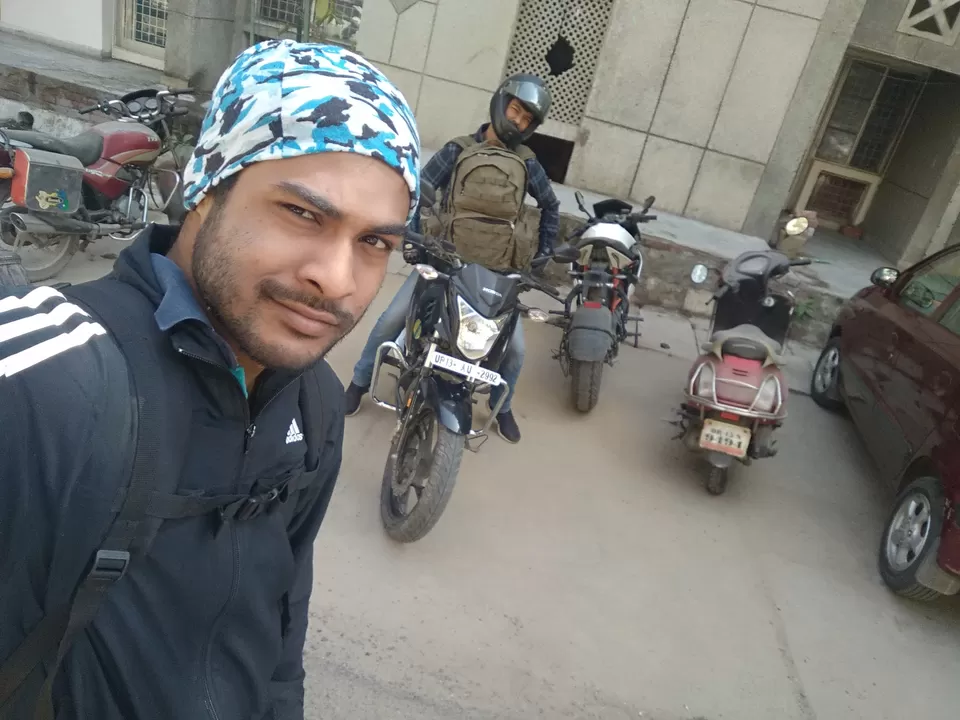 Puneet, my fellow traveler and I started on the afternoon of 26th Feb, on bike from Ghaziabad. Our first day halt was scheduled in Rishikesh. Ravi, another one was to join us in Rishikesh on the next day.
The journey from Ghaziabad was a smooth one.
We stopped by in our college at IIT Roorkee to revisit our old memories. We stayed there for an hour and absorbed the nostalgic feelings.
We already had one bike and hotel booked in Rishikesh. We went to hotel, took good bath and then collected the bike. In the night, we went to Little Buddha Cafe. This is an awesome riverside place with very good ambiance and food.
The people around also were quite cool. There was an Israeli couple, a person from Switzerland and a lady from US on our table. We talked with them on random topics, tried to understand their culture and exchanged ours with them.
Next day, we started early from Rishikesh.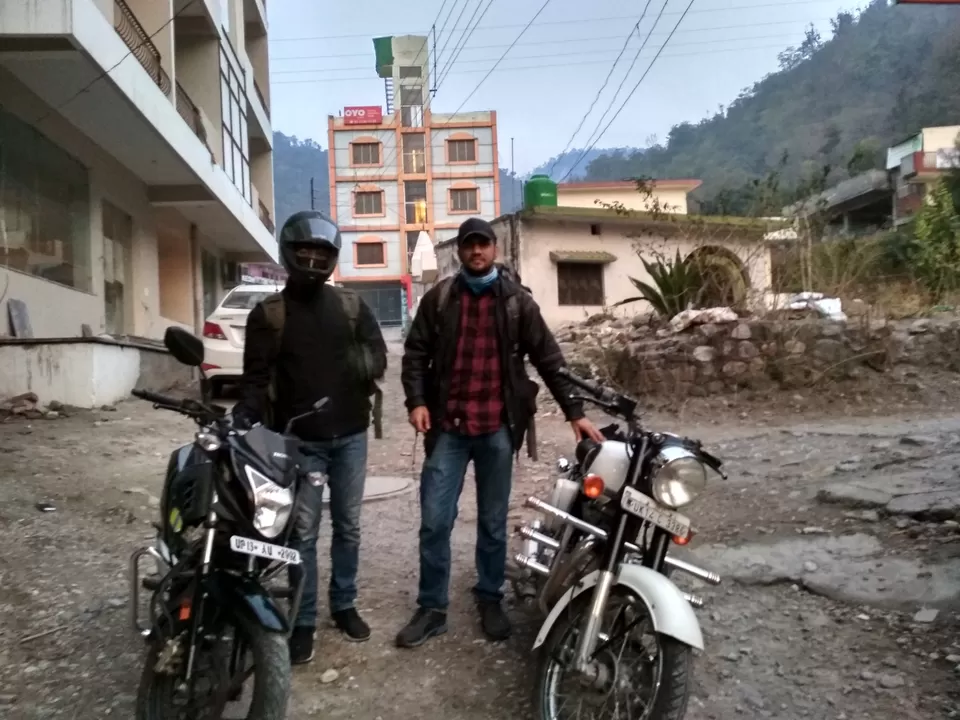 The road from Rishikesh to Srinagar was very rough. It was under work under Char Dham Pariyojna project.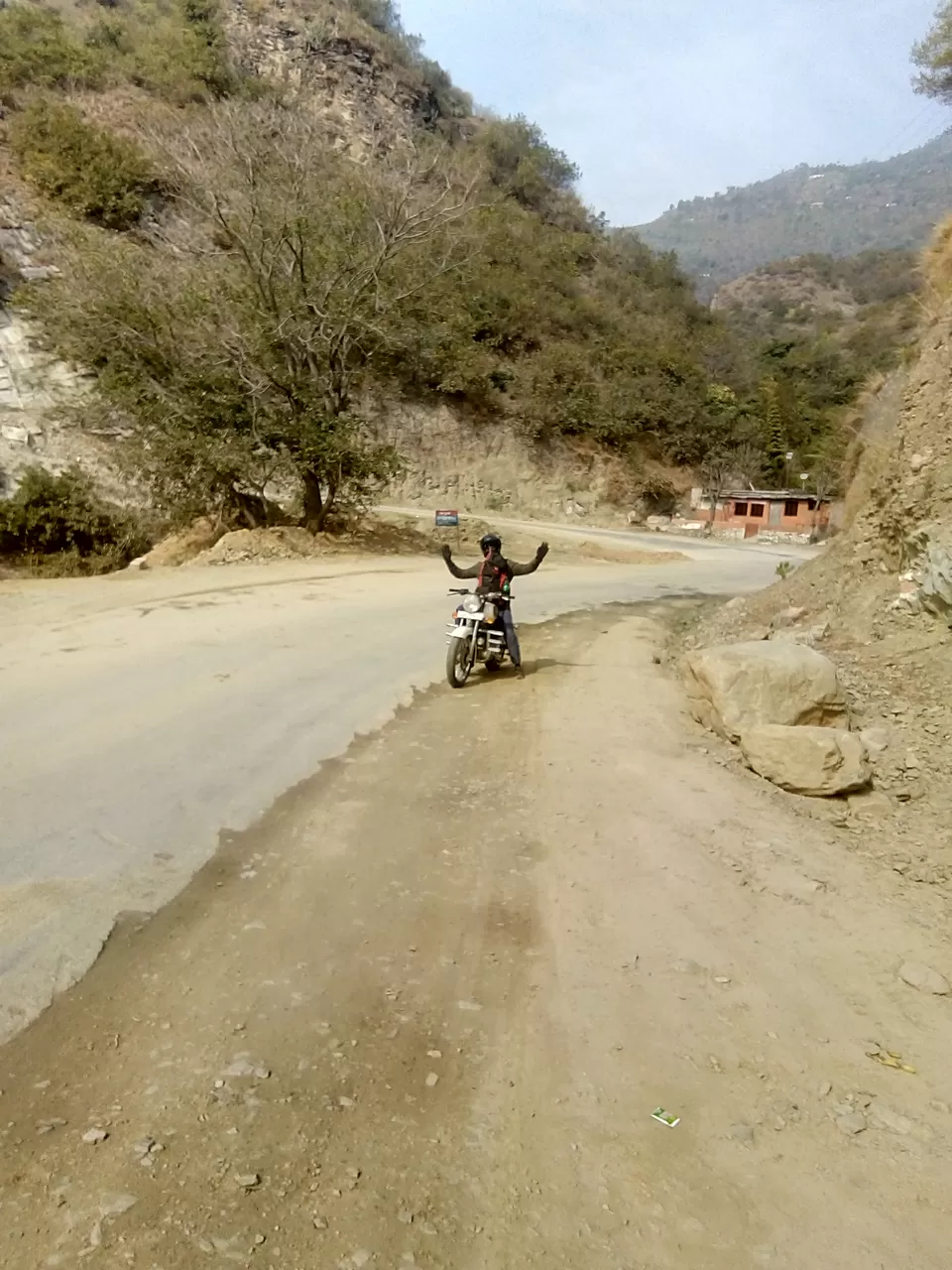 We were lucky to start early as we covered major part in the early morning itself when the dust was very less. The complete body packing also came to the rescue.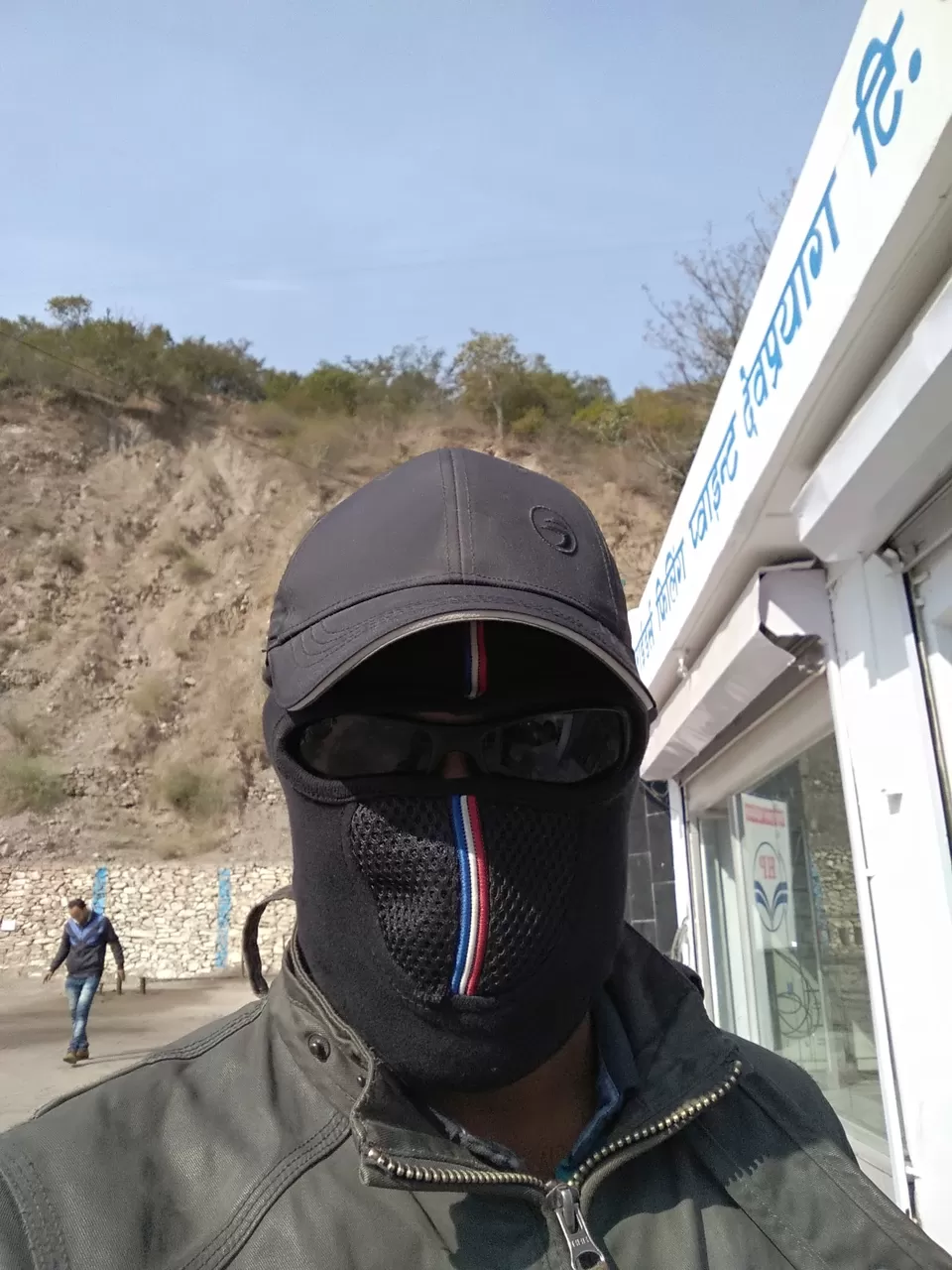 Teja(Ravi), my pillion, was tired from the previous night journey. Probably that is why he was sleeping for major part of the journey. Sometimes it became too dangerous for me. I stopped a few times in the way so that he could splash some water on his eyes or have some tea.
We had our breakfast a few kilometres before Devaprayag. It was a small place but the Maggie and parathas were satisfying.
After one hour breakfast rest, we started again at 10 am, riding slowly but cautiously.
The journey was smooth. After Srinagar, road also became better. We stopped at Rudraprayag for our lunch.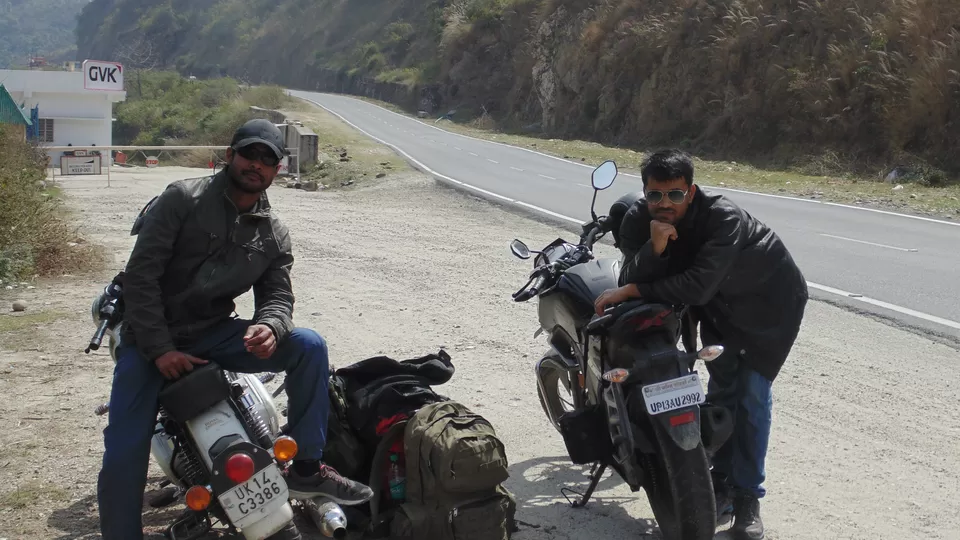 At Karnaprayag, we stayed in the GMVN hotel. It was the best budget hotel, I had ever stayed. We reached here by 2:30 pm. I took a hot water bath which relaxed me and all the tiredness went away.
After giving the bikes for servicing, we went for site seeing. We went to the sangam of Pindar and Alaknanda river, visited Uma temple, Karna temple, made some videos for our pals, revising old memories of the place. We had also stayed in Karnaprayag when we had went to Auli almost 3 years back.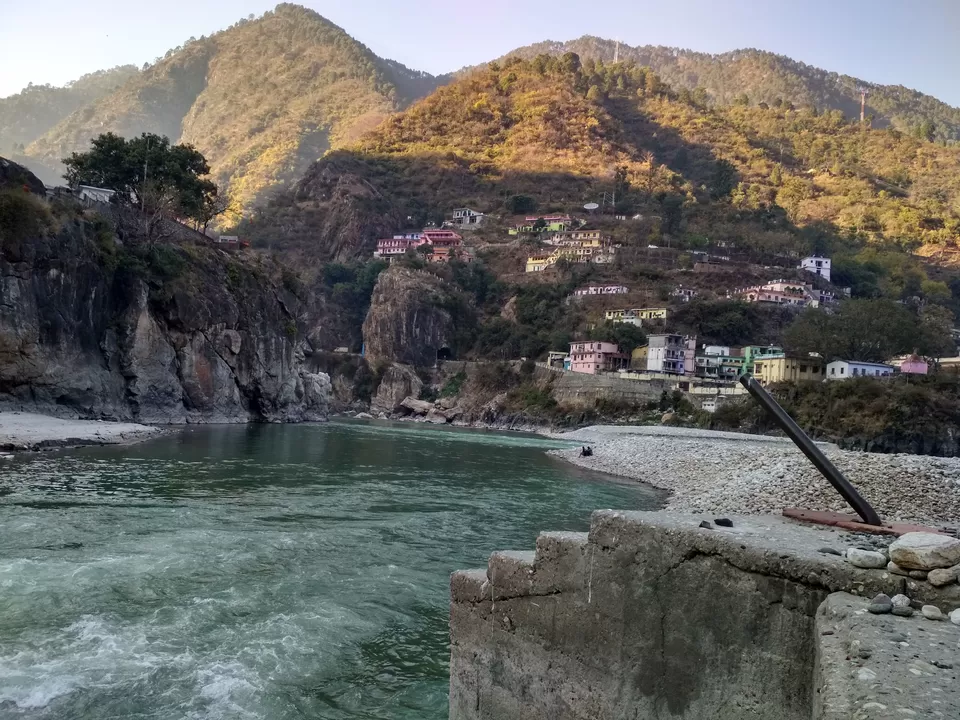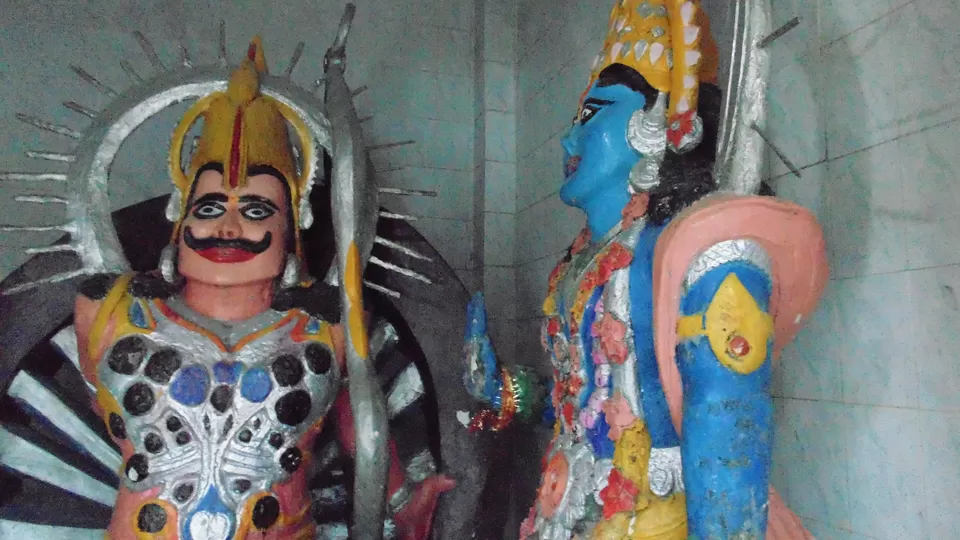 We came back to our rooms, had the dinner and slept early.
Our alarms rang at 5 am in the morning and we hit the road by 6:15 o'clock. The weather was chilly in the morning but early morning ride has its own fun. A side benefit was literally no traffic and the people around. We could enjoy the nature at its best. Whenever we passed through a village a few people could be spotted jogging or doing other exercises.
The road was undergoing widening so it was a bit difficult to ride on. We reached Gwaldam by 9 am and had a 45 minutes breakfast halt.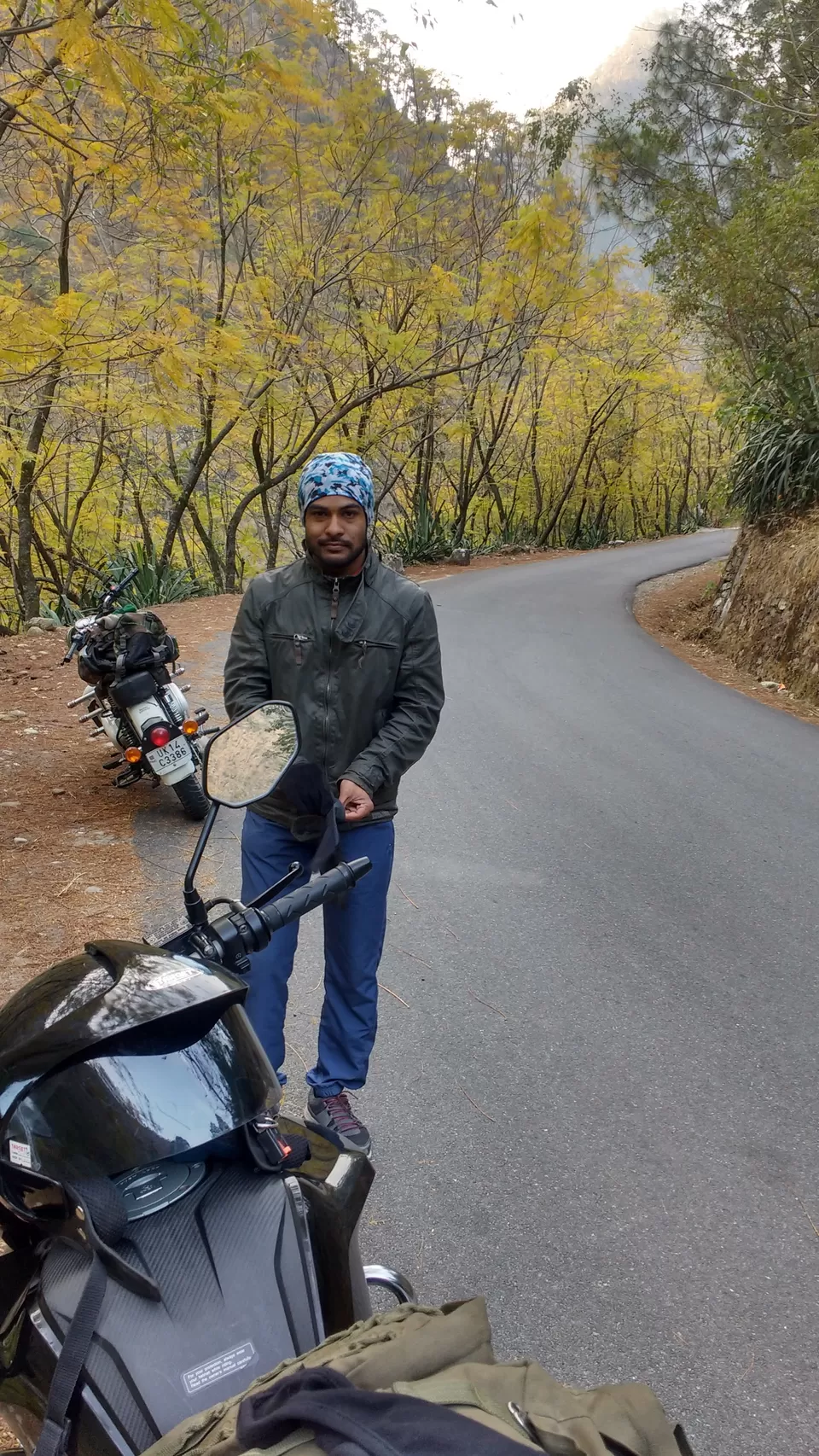 We got our fuel tanks fulled at Baidyanath. Our next stop was Bageswar. We had light lunch at Bageswar and then again rode for the last stretch of the day. The road was awesome after that, the one every biker aspires for.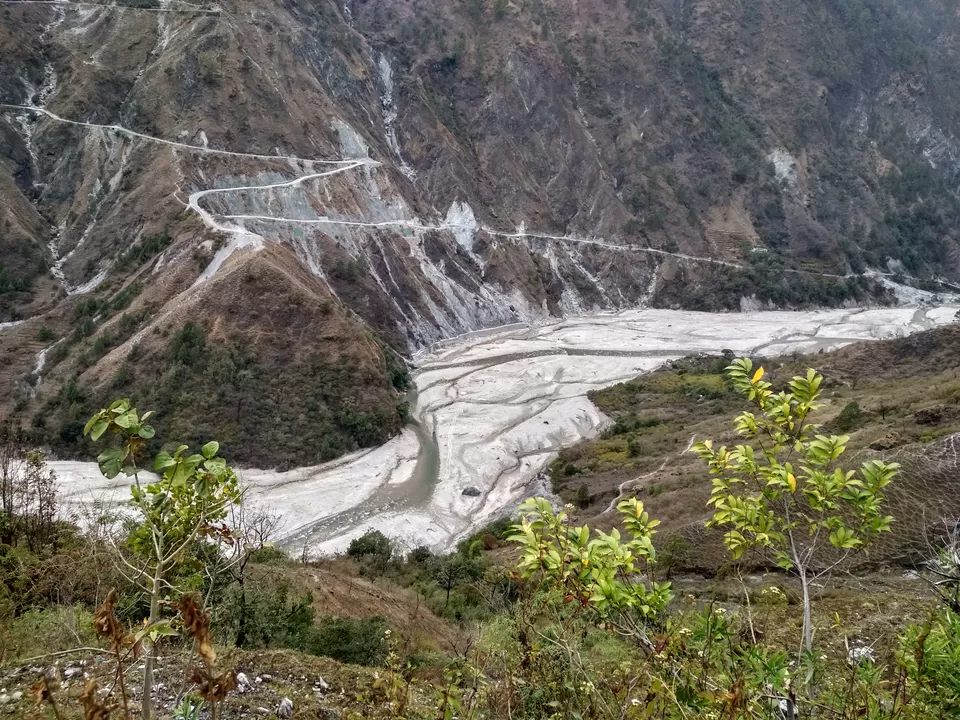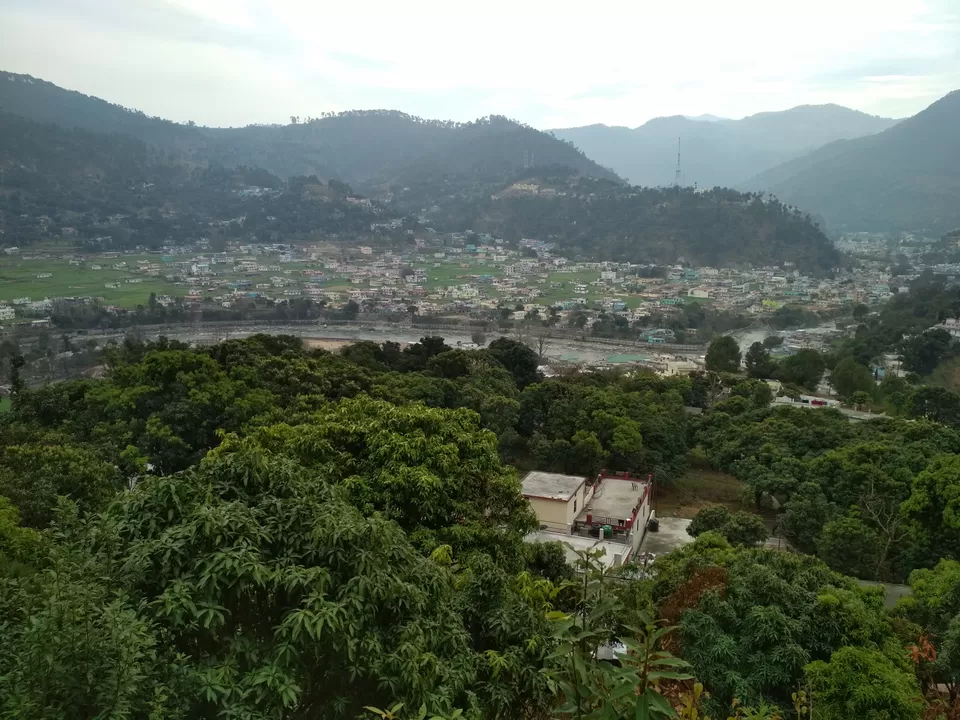 We reached Birthi fall by 5 pm. Stayed there in KMVN guest house.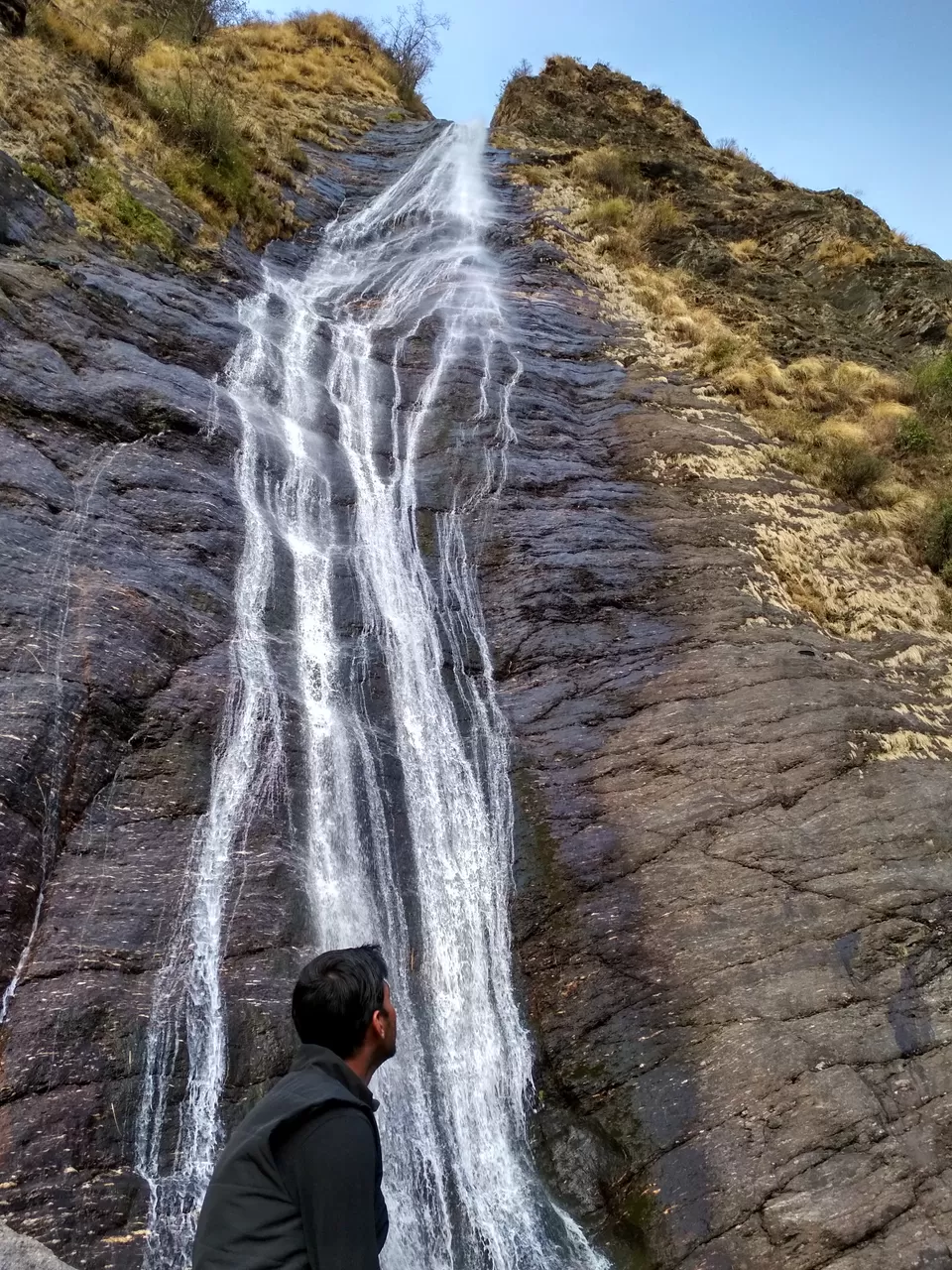 We had bonfire in the night and played some music around it in the blue-tooth speaker which we had with them. It was awesome.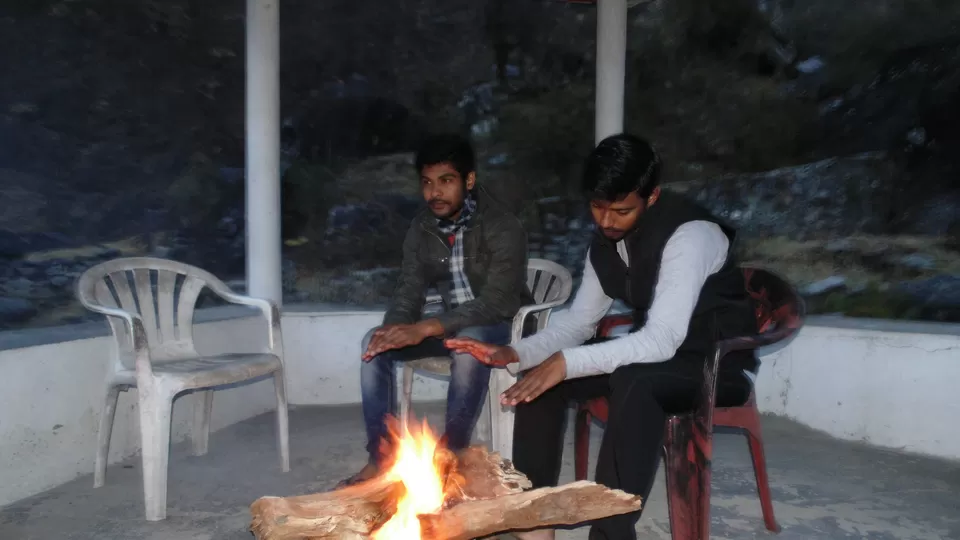 Day 3:
Started early and reached to the starting point of Khuliya top trek. Parked our bikes nearby at a safe location and started the trek.
It was a steep trail of 3 to 4 kms. We halted at KMVN, booked the room, had the breakfast and then headed to Khuliya Top.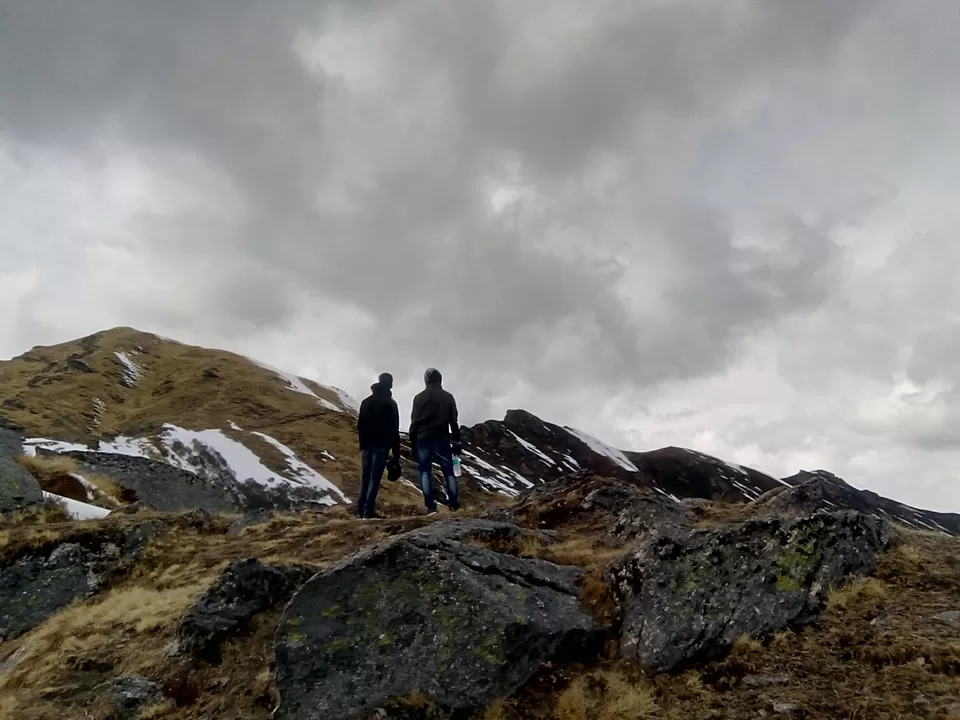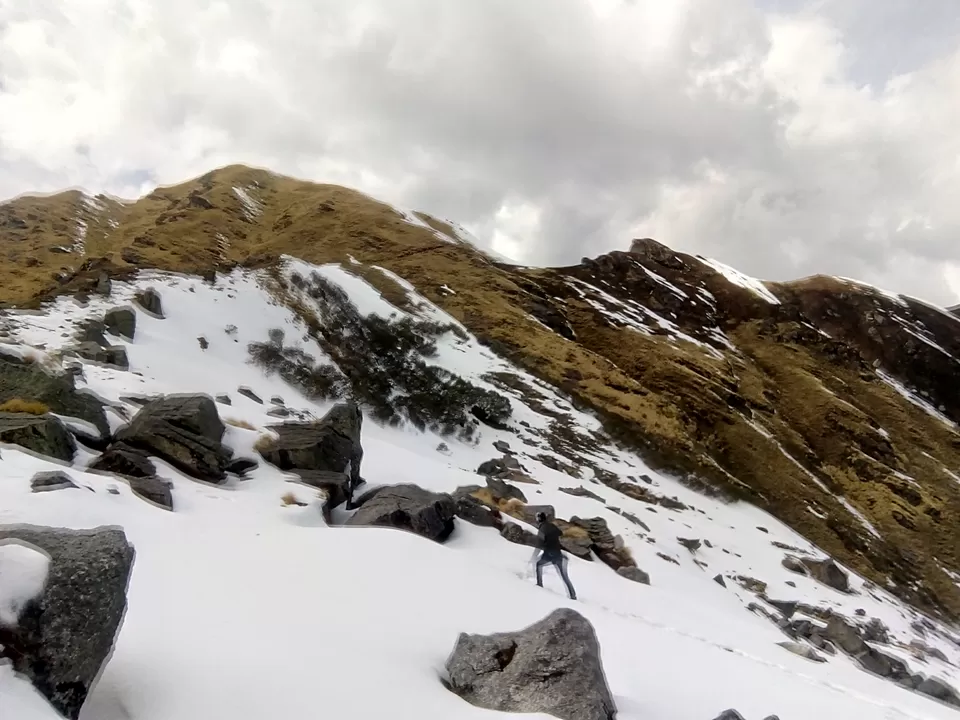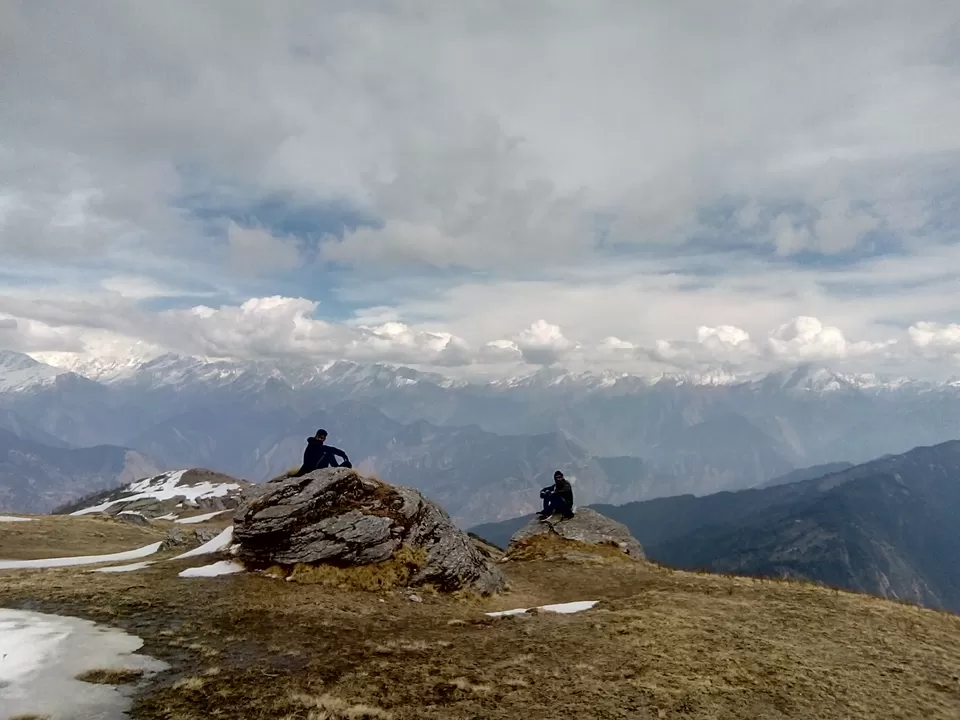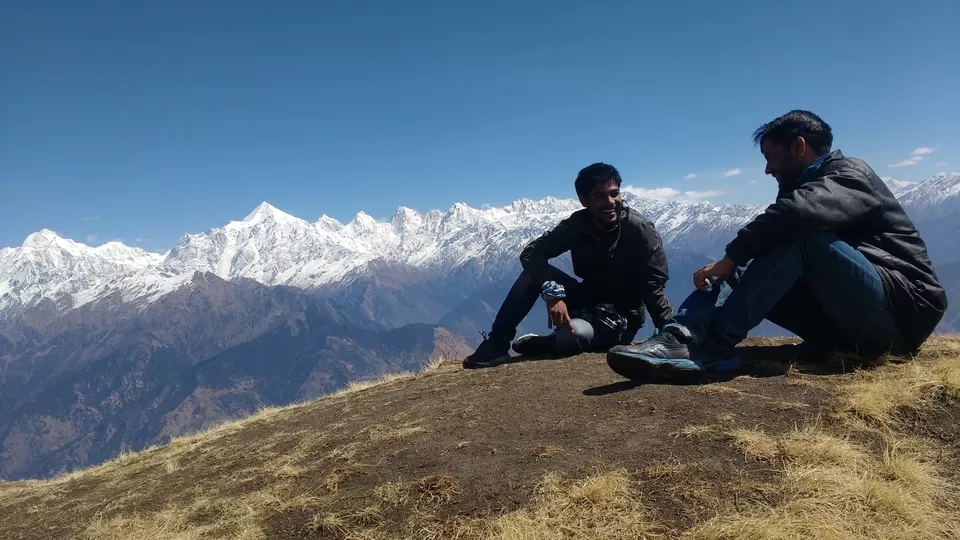 The night at KMVN Khuliya top was a great experience. There was a college group from some dental college and few locals playing guitar by the side of fire. We sang and danced forgetting about the near zero temperature.
Day 4:
We woke up early on the next day and came down to the place where we had parked the bikes. We started the bikes and headed to the Munsiari town. We had our breakfast there and visited the nearby temples and other places.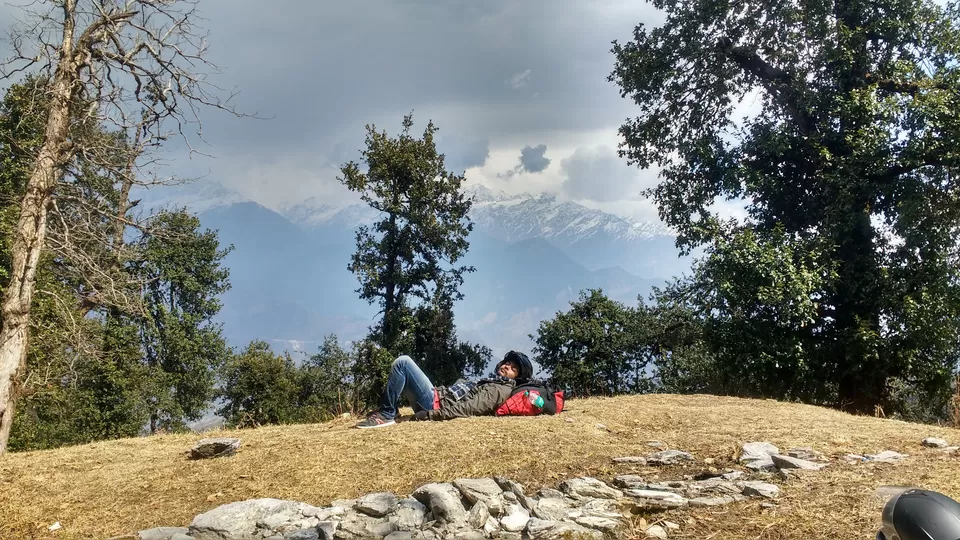 At around 12 o'clock, we headed back and had our stay at Karnaprayag for the night.
Don't forget to follow me to keep yourself updated on my next budget travel.
Liked this! You may also like my other travel adventures-