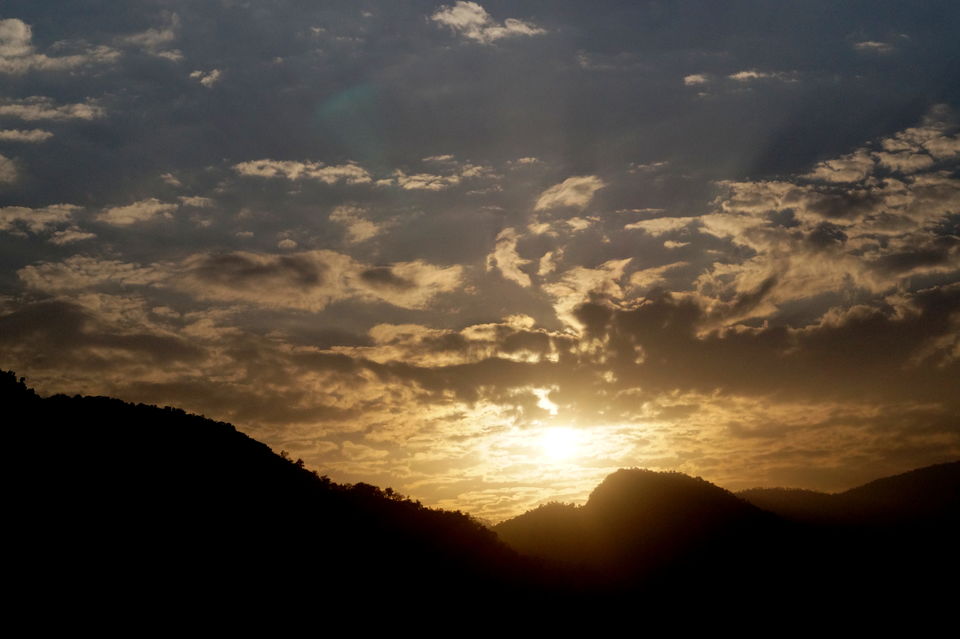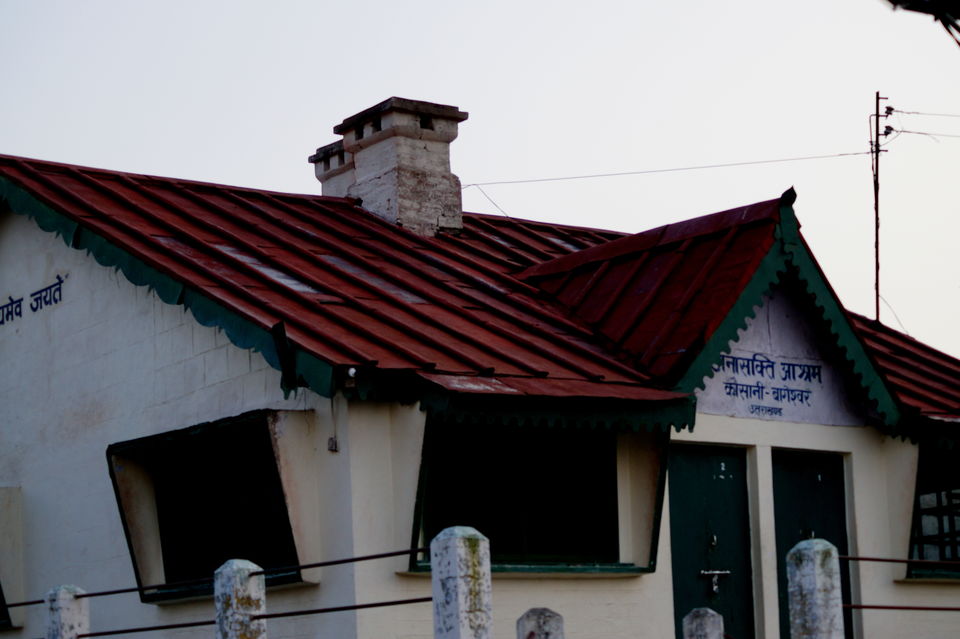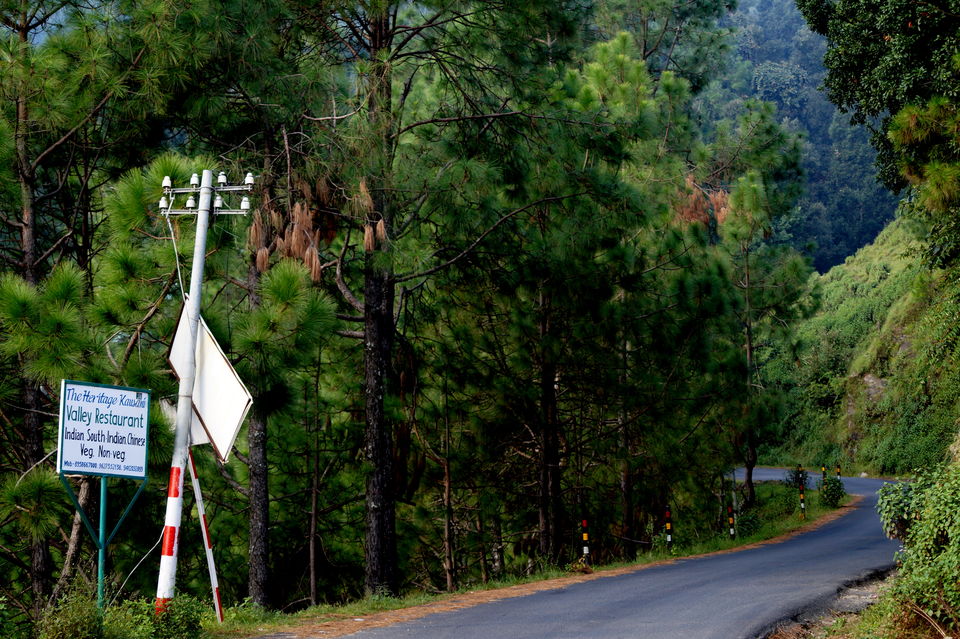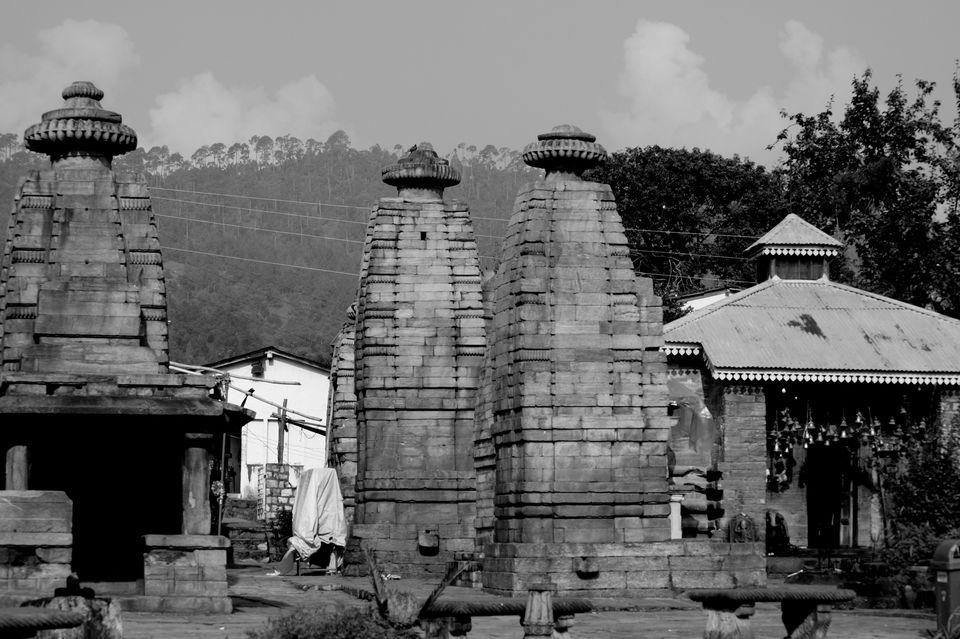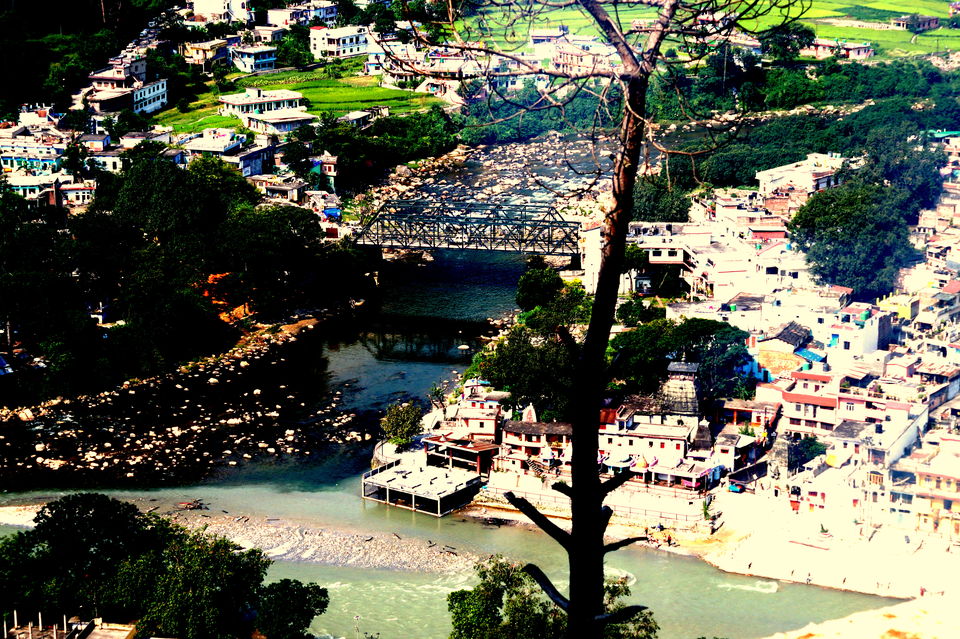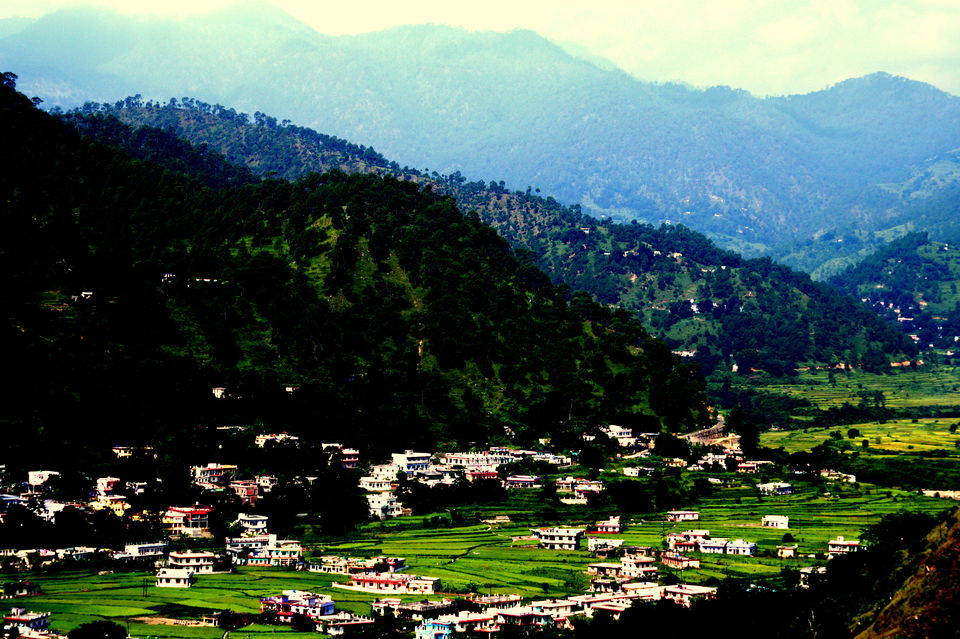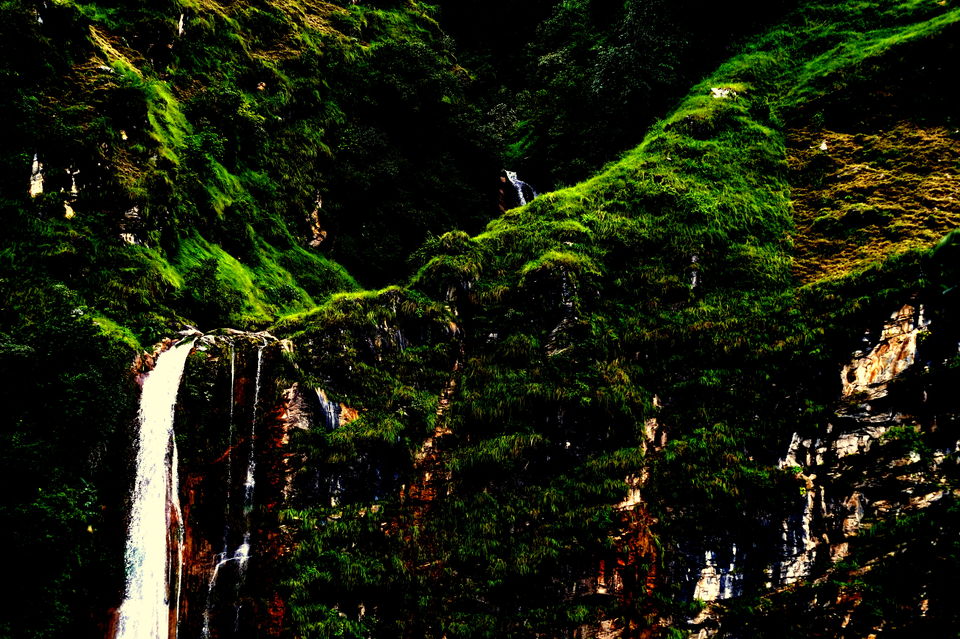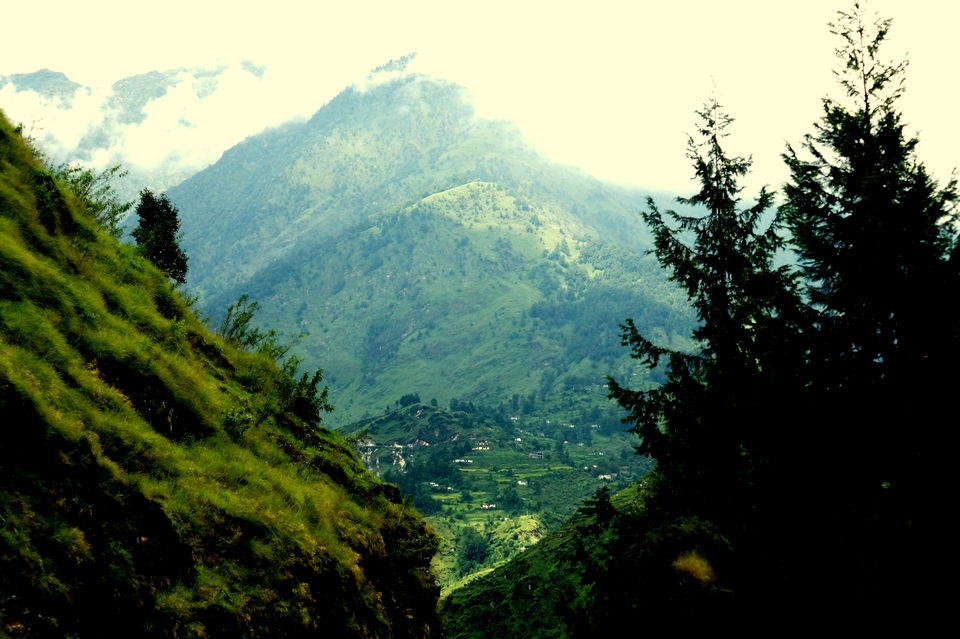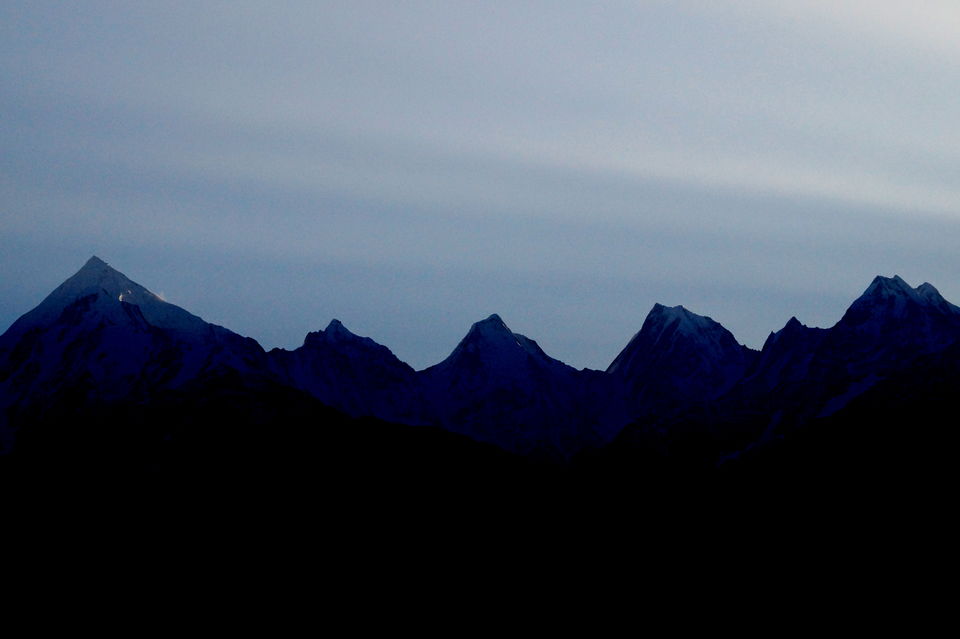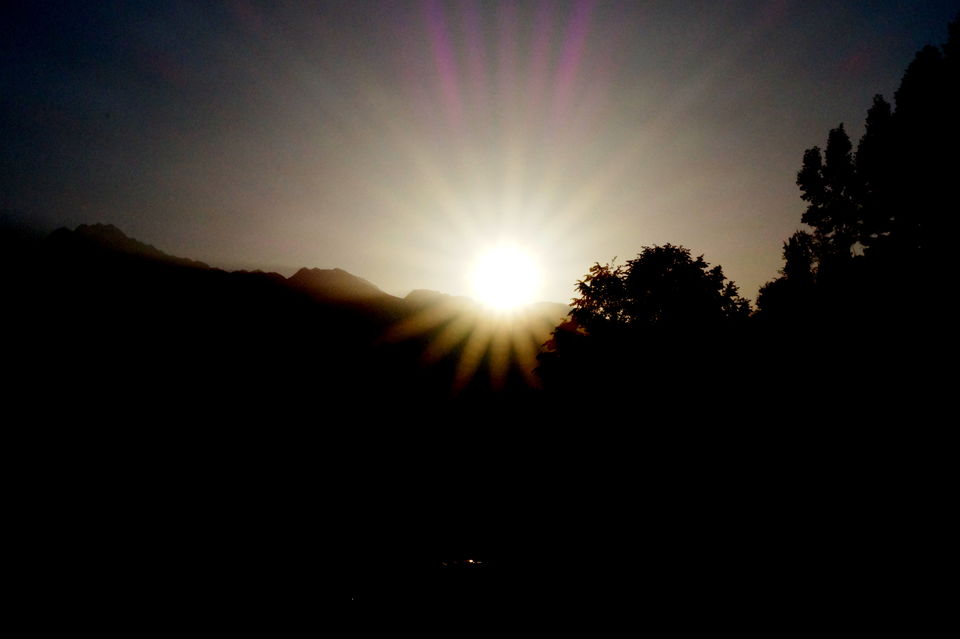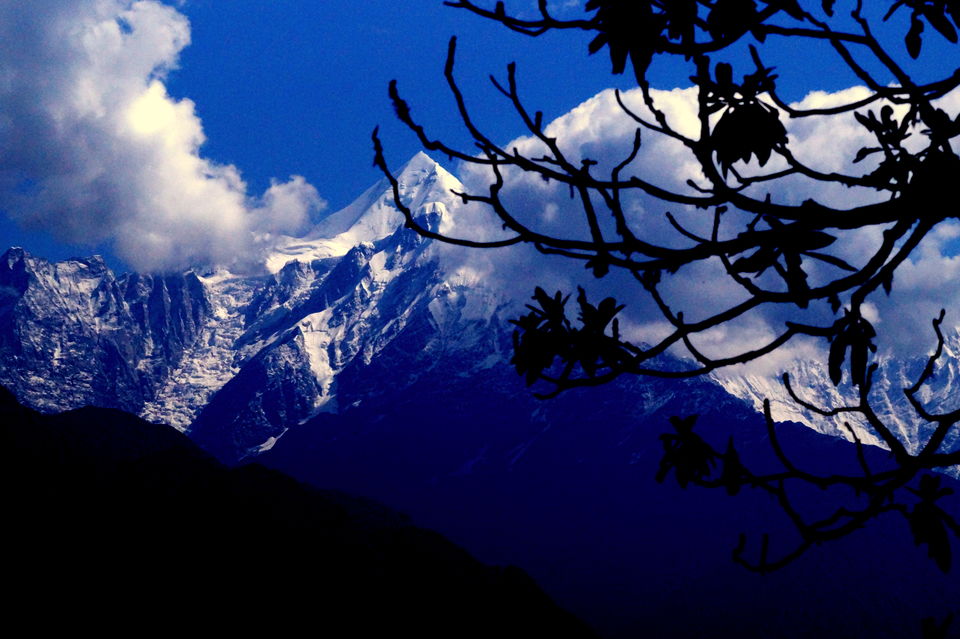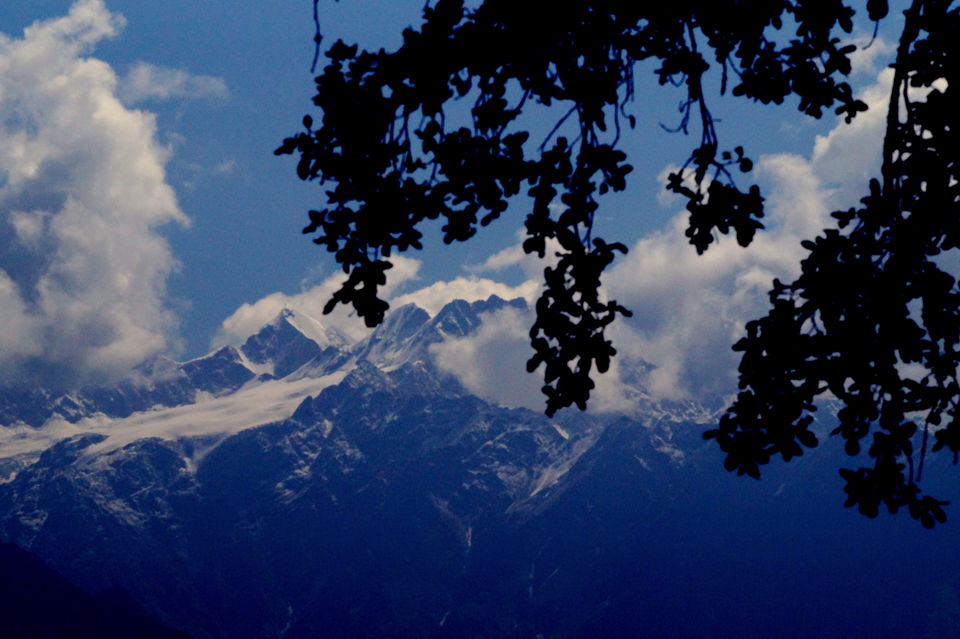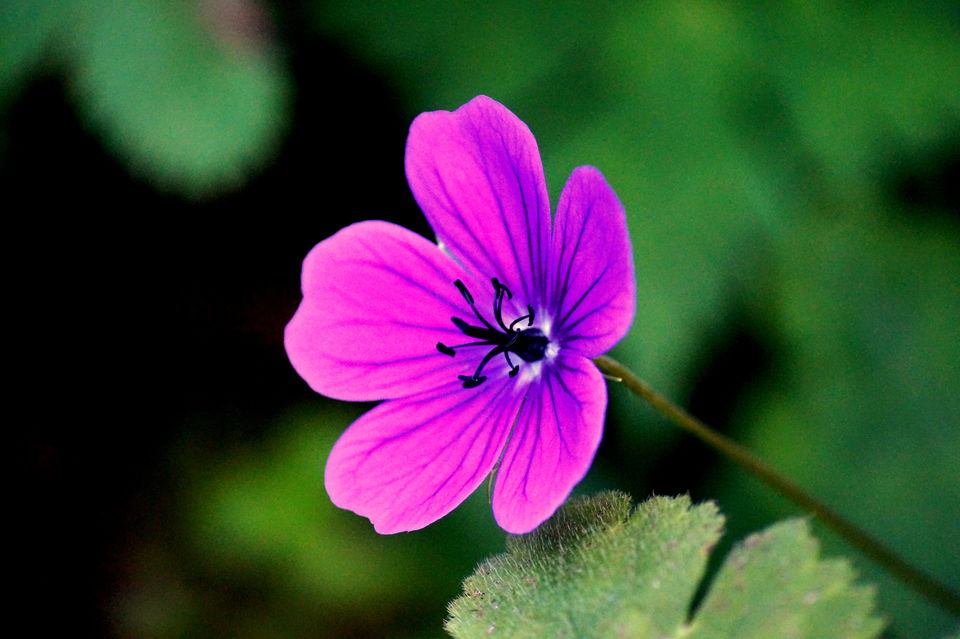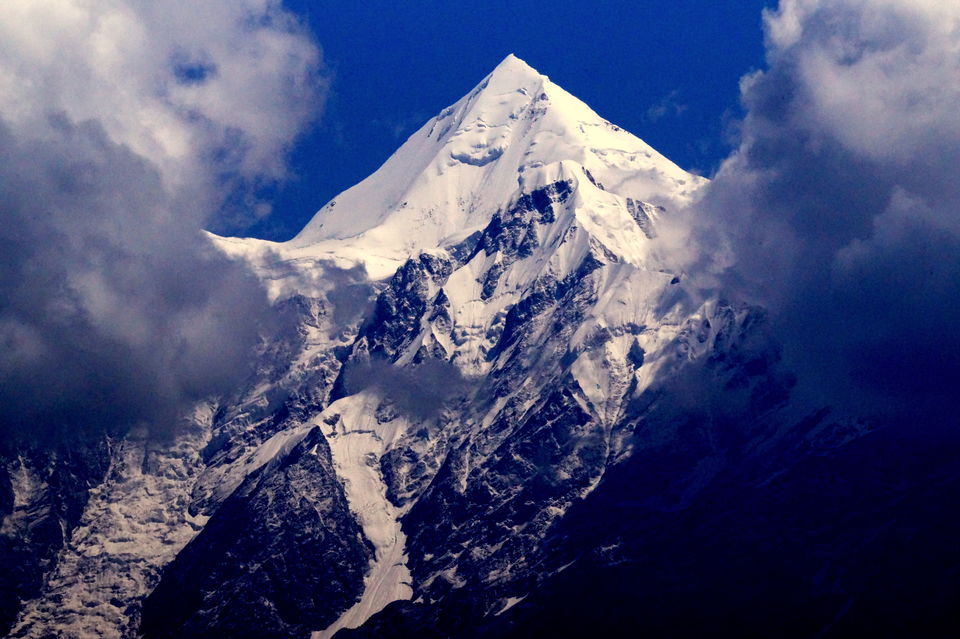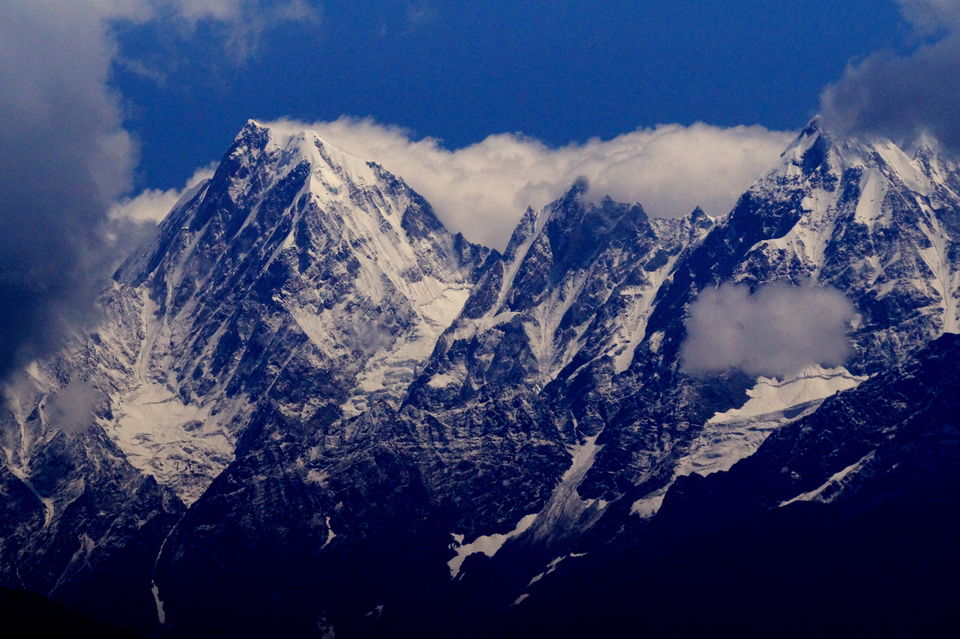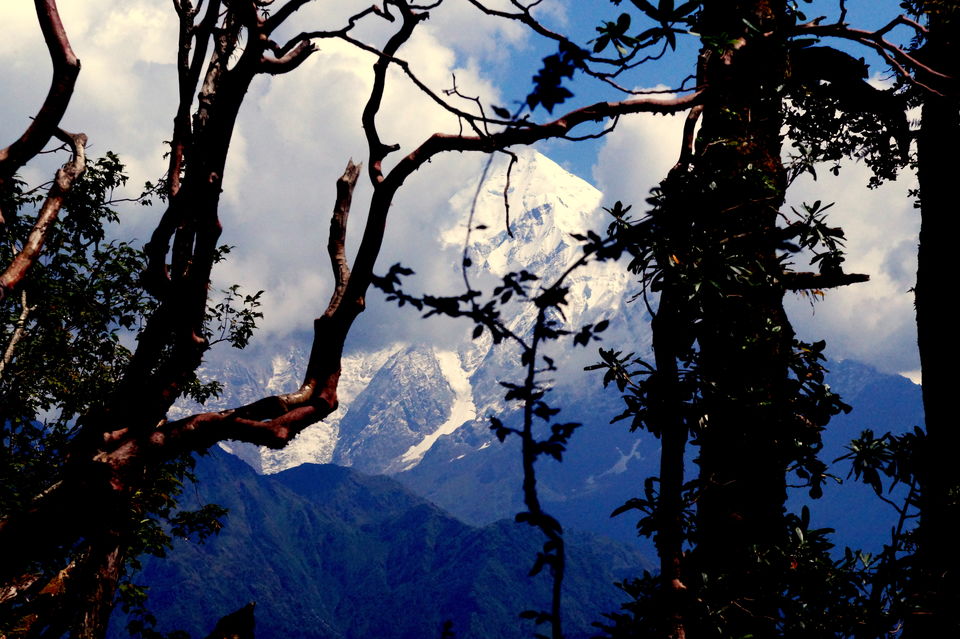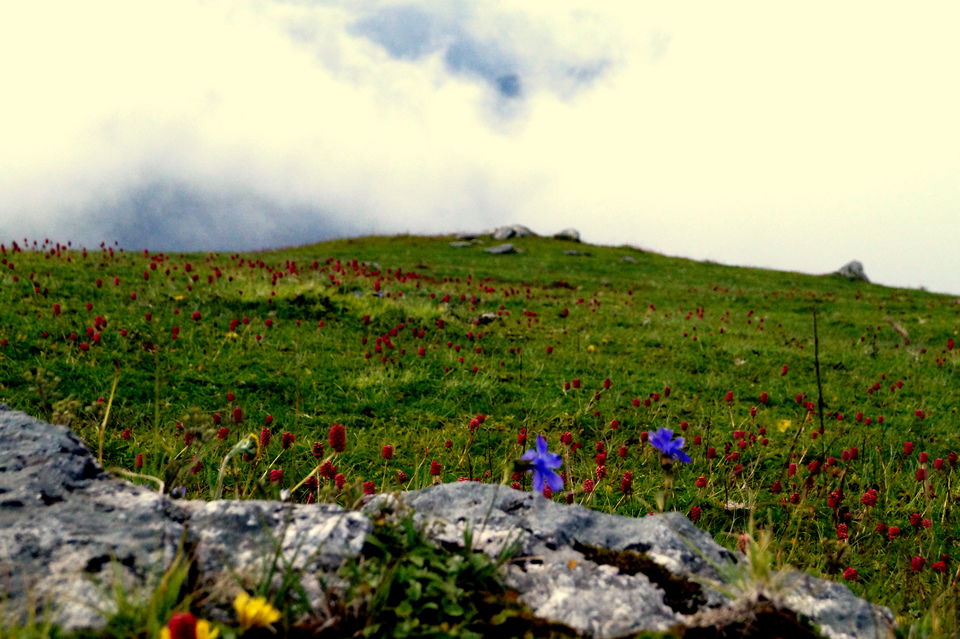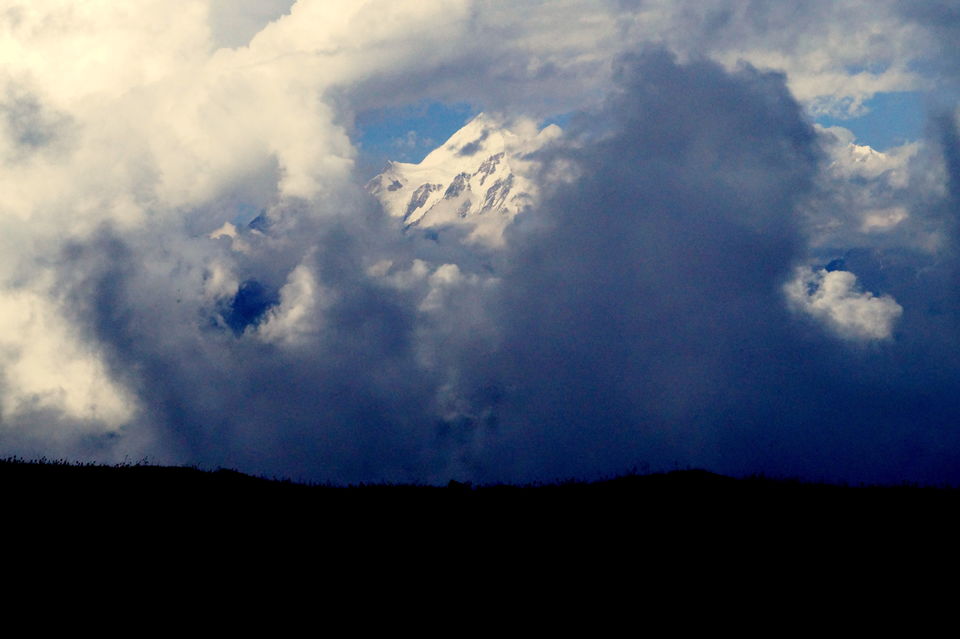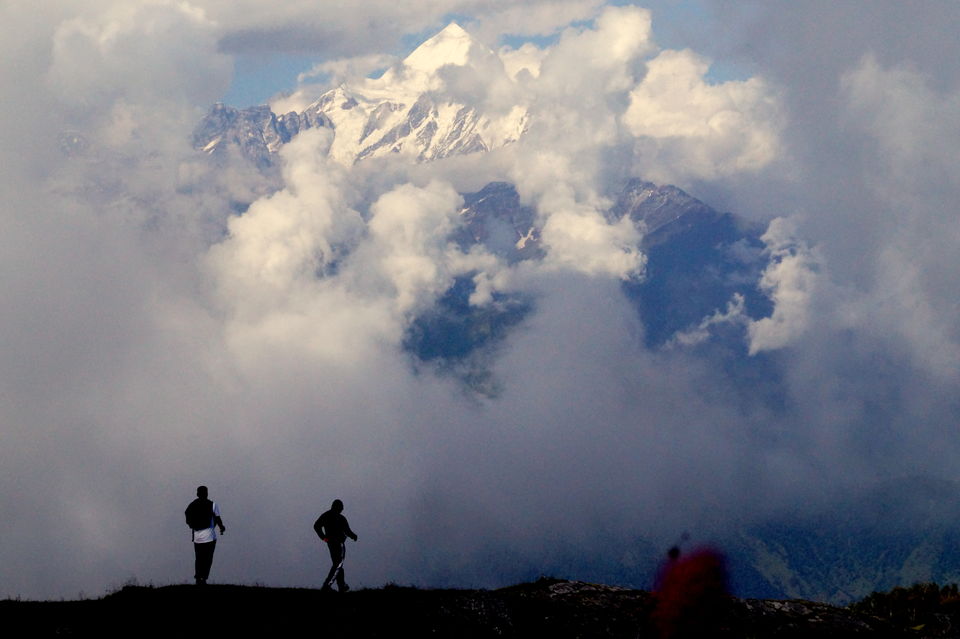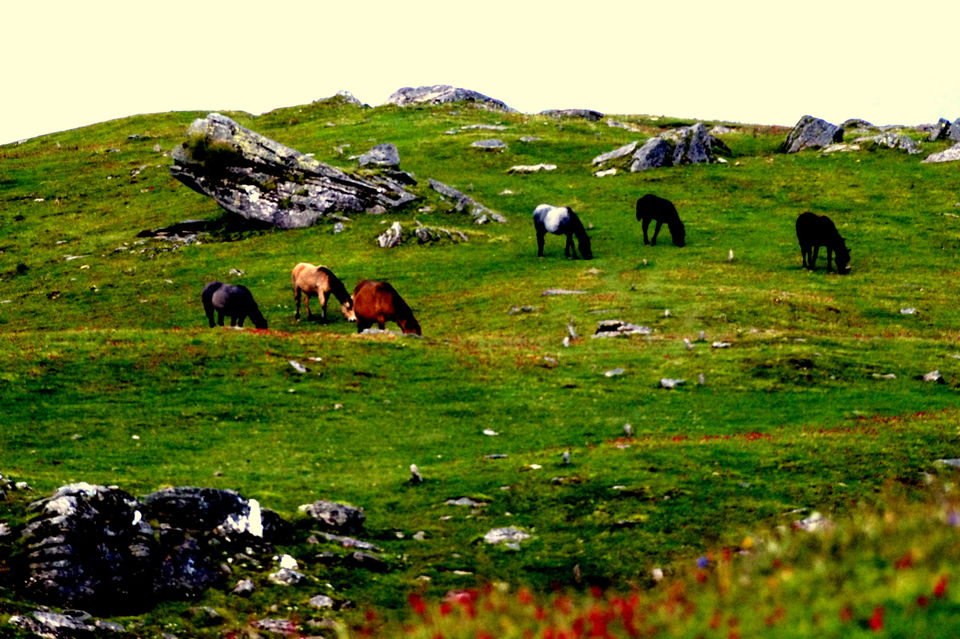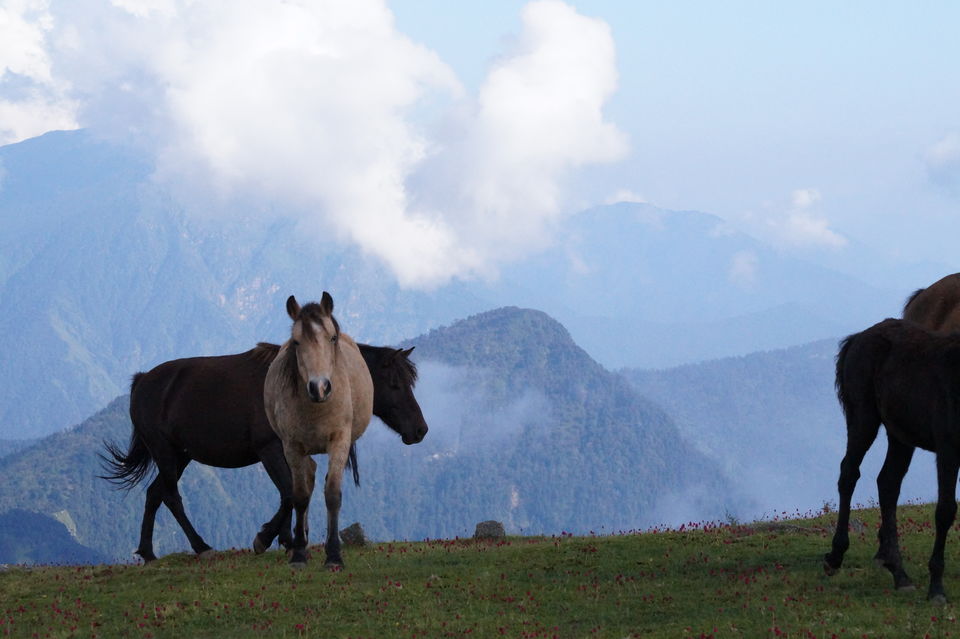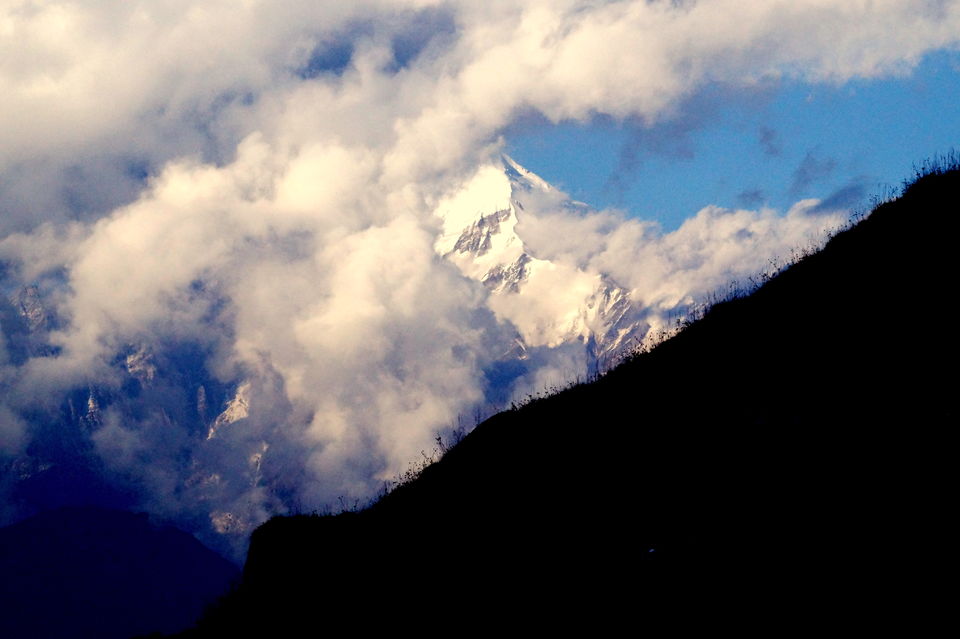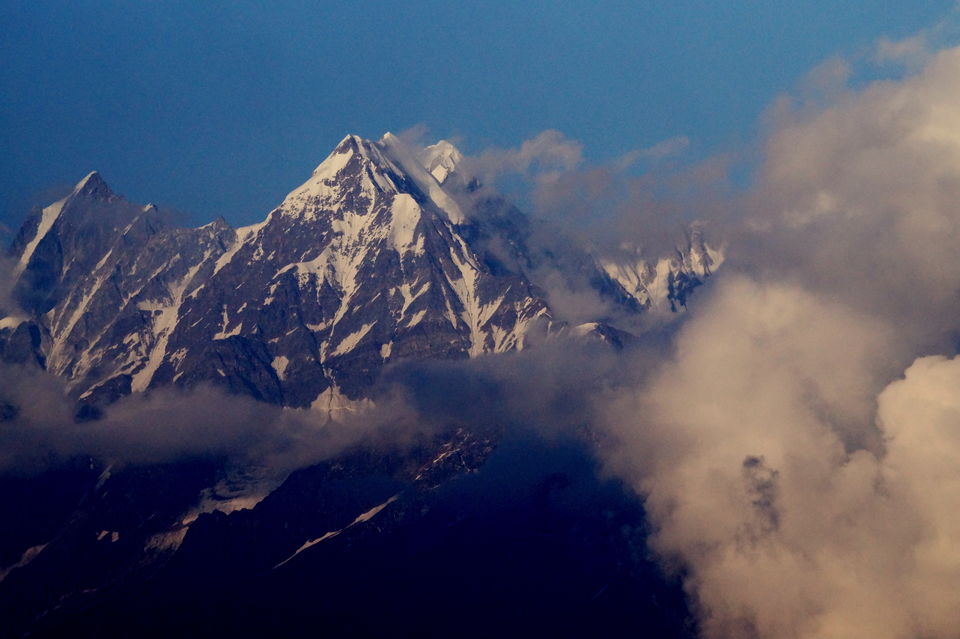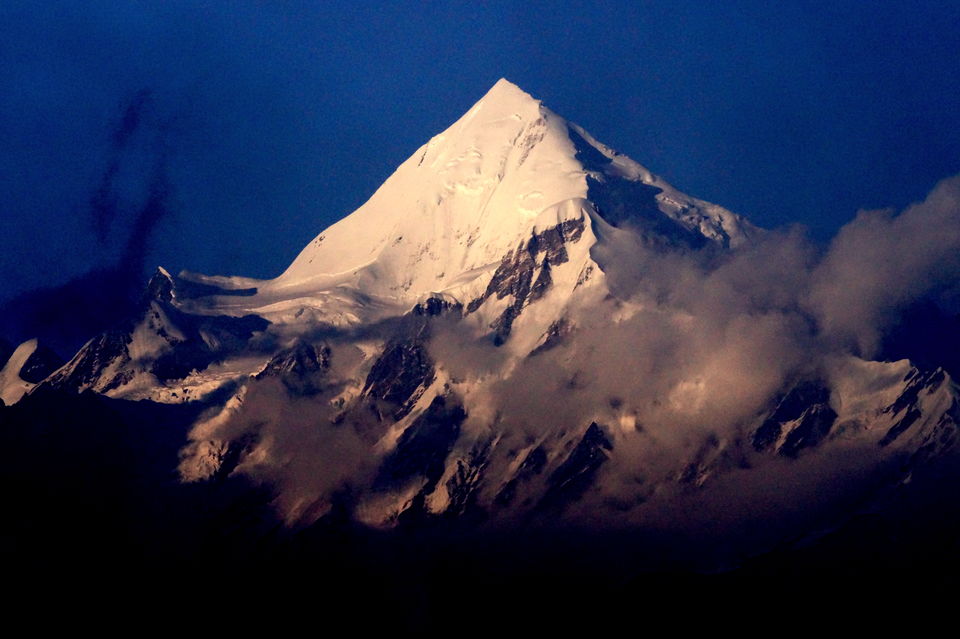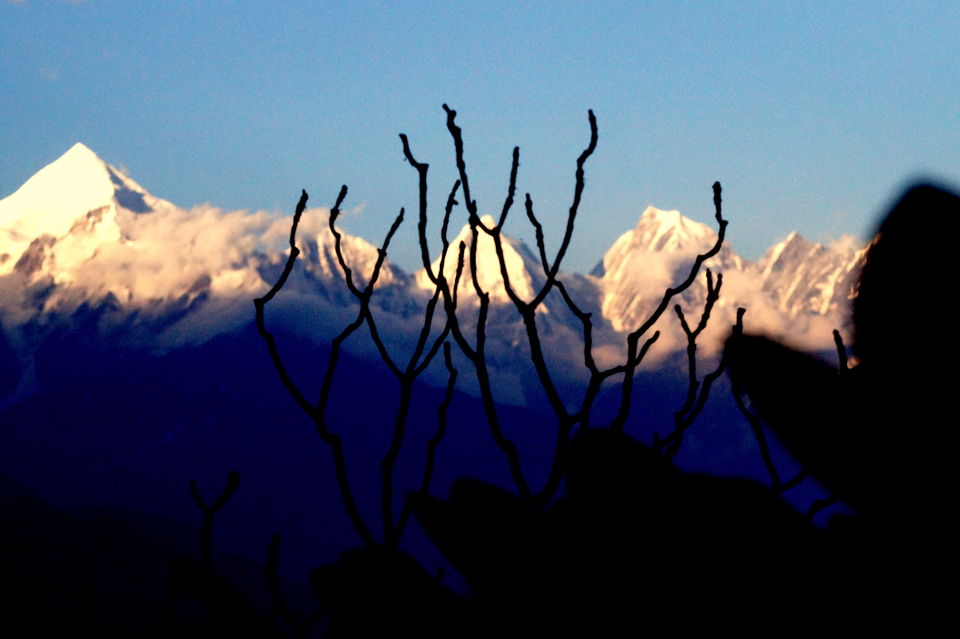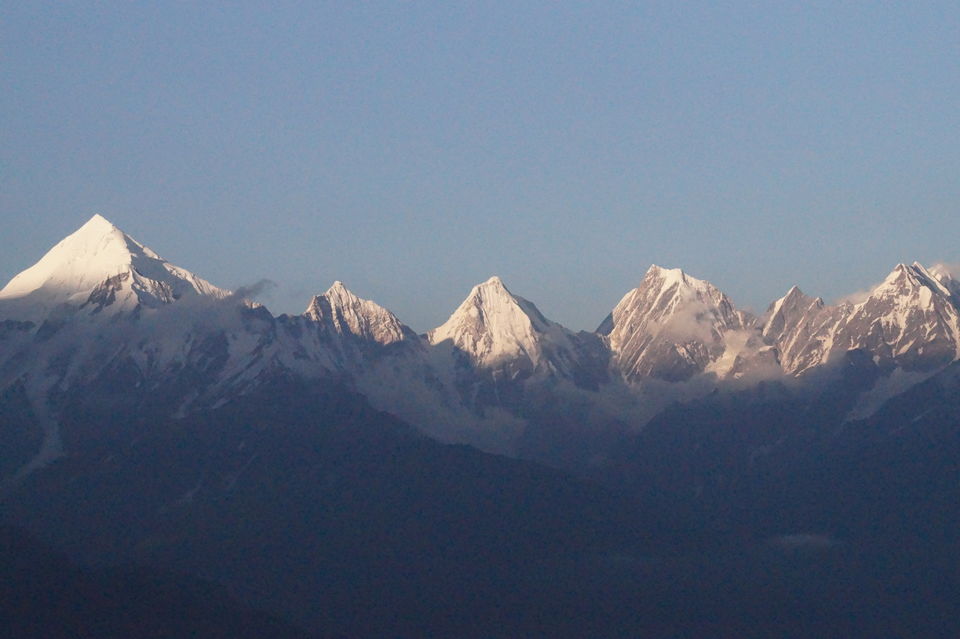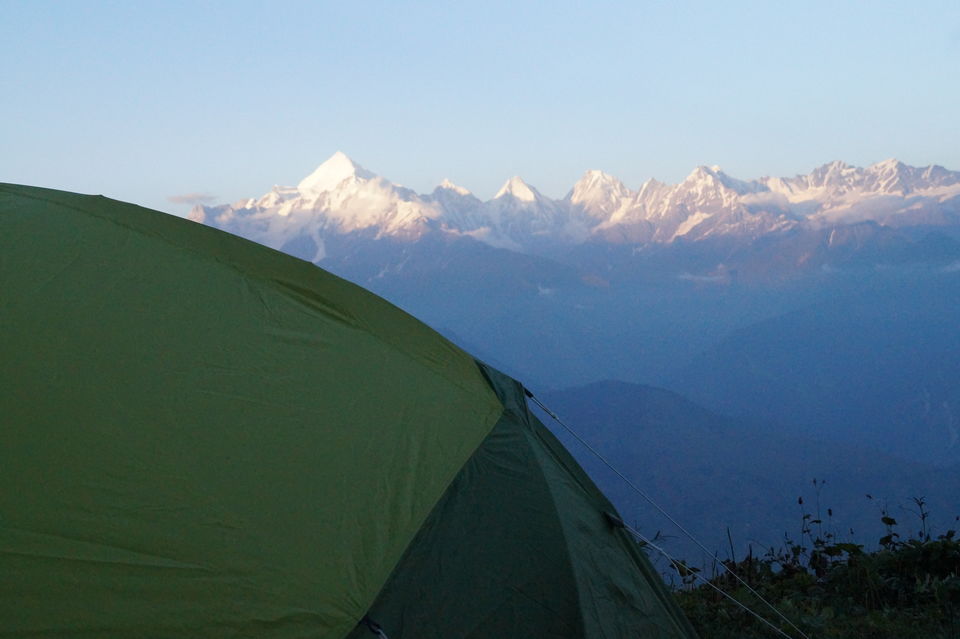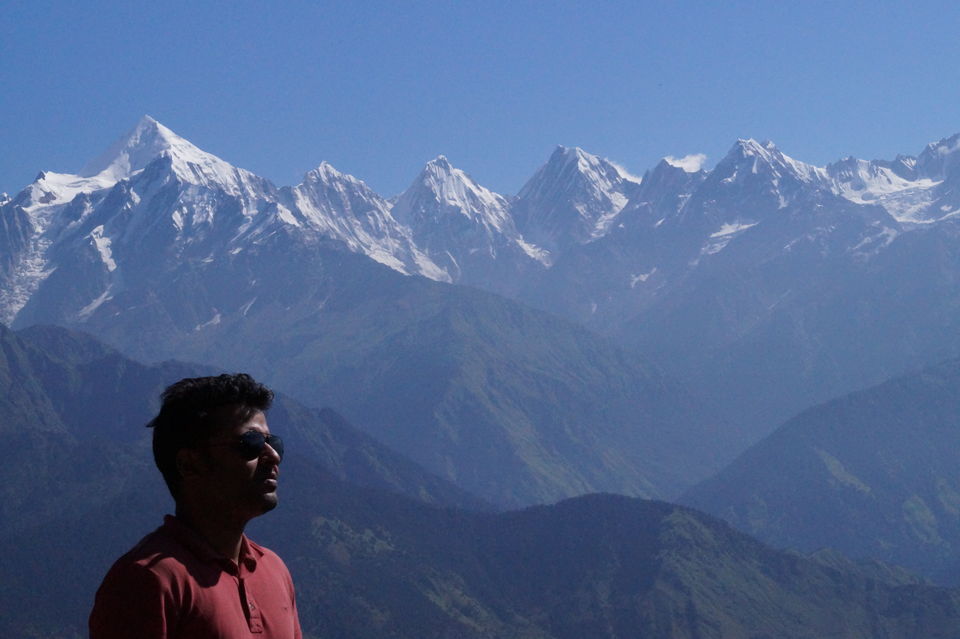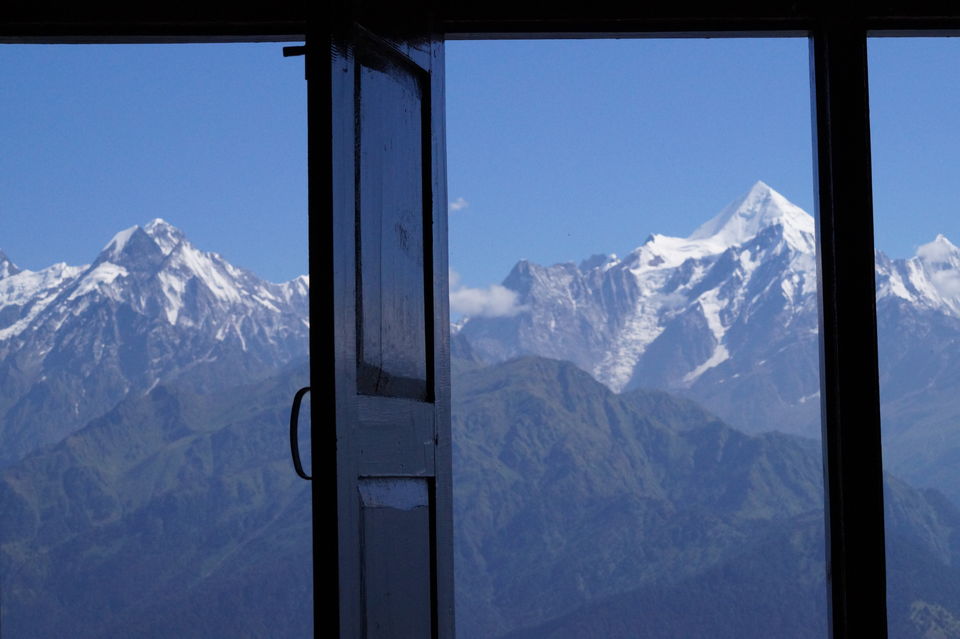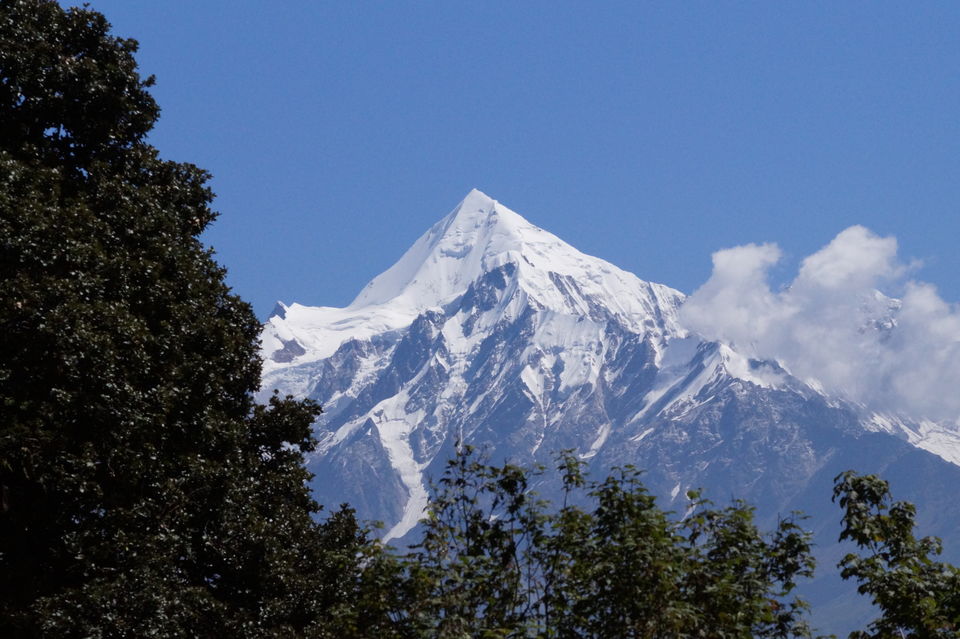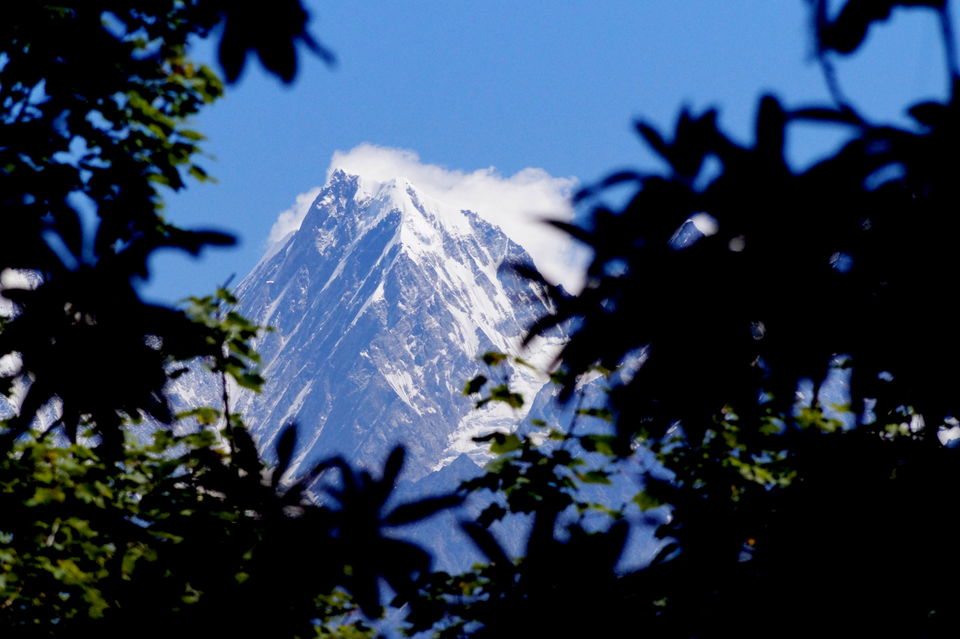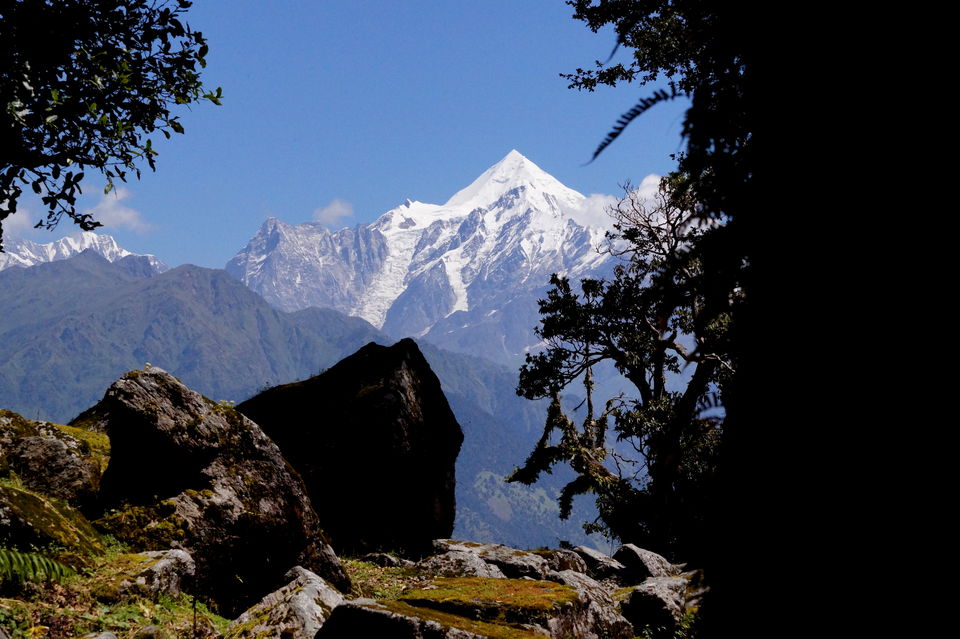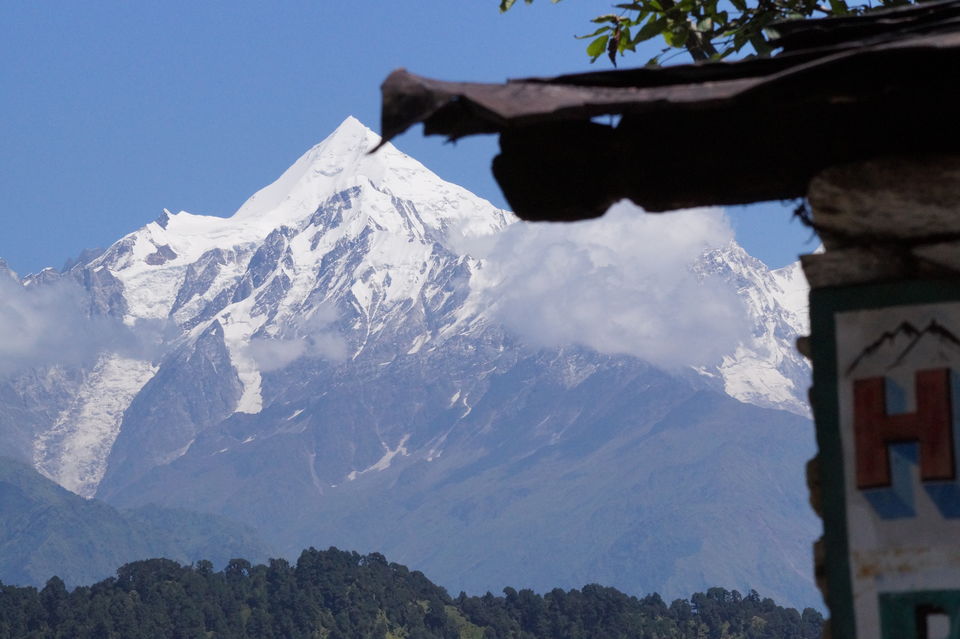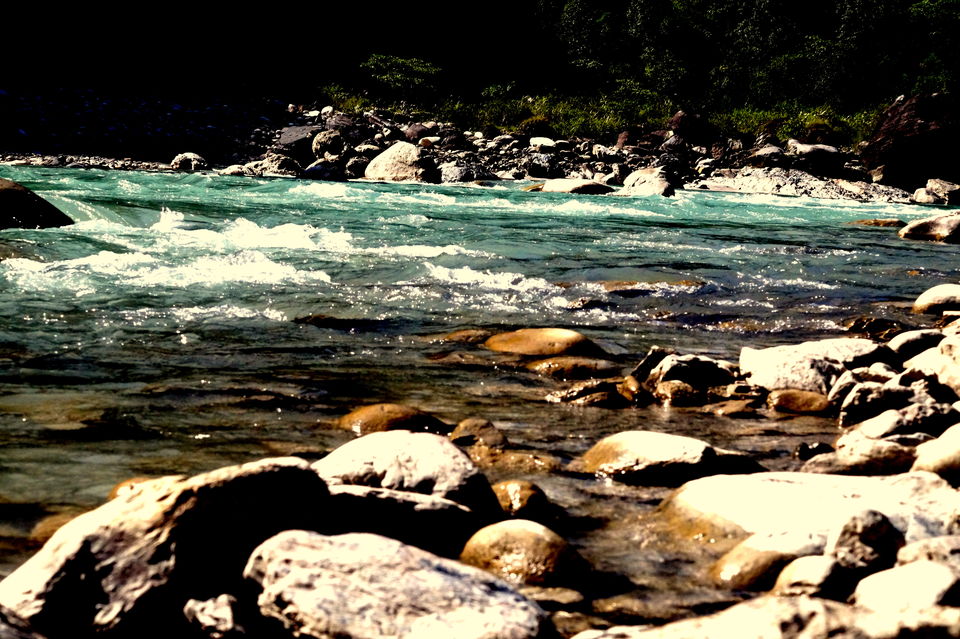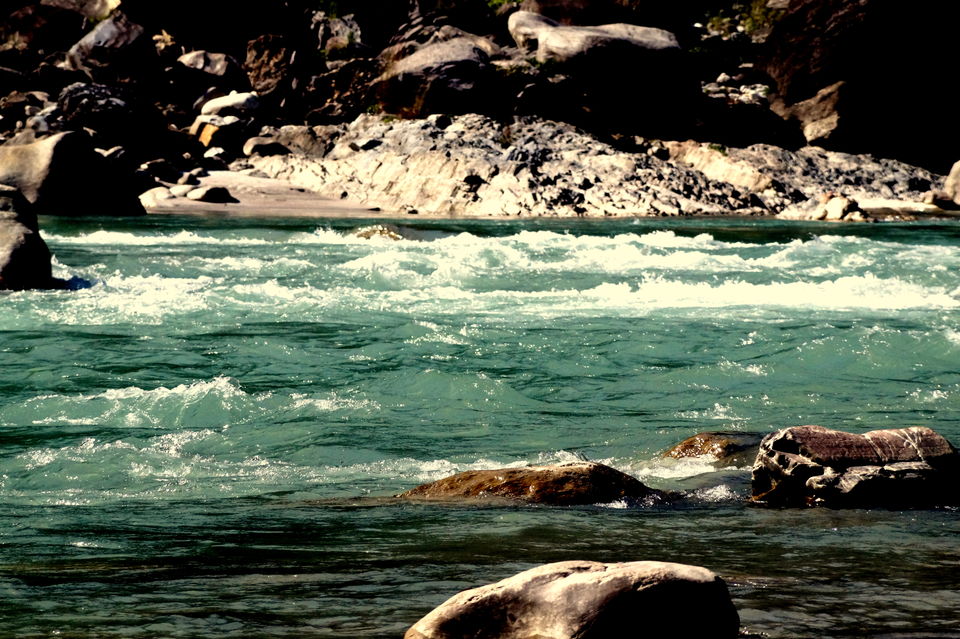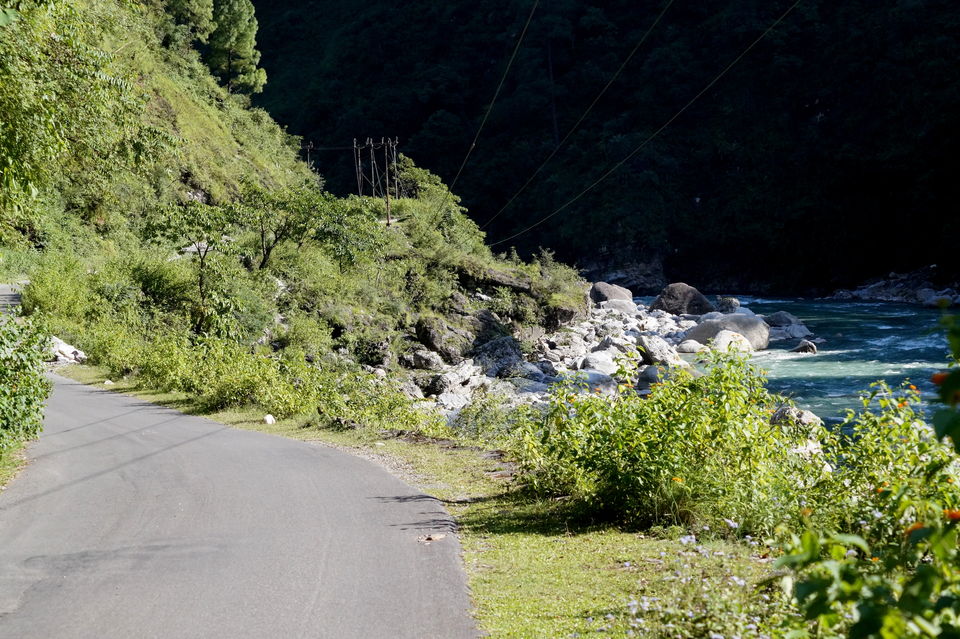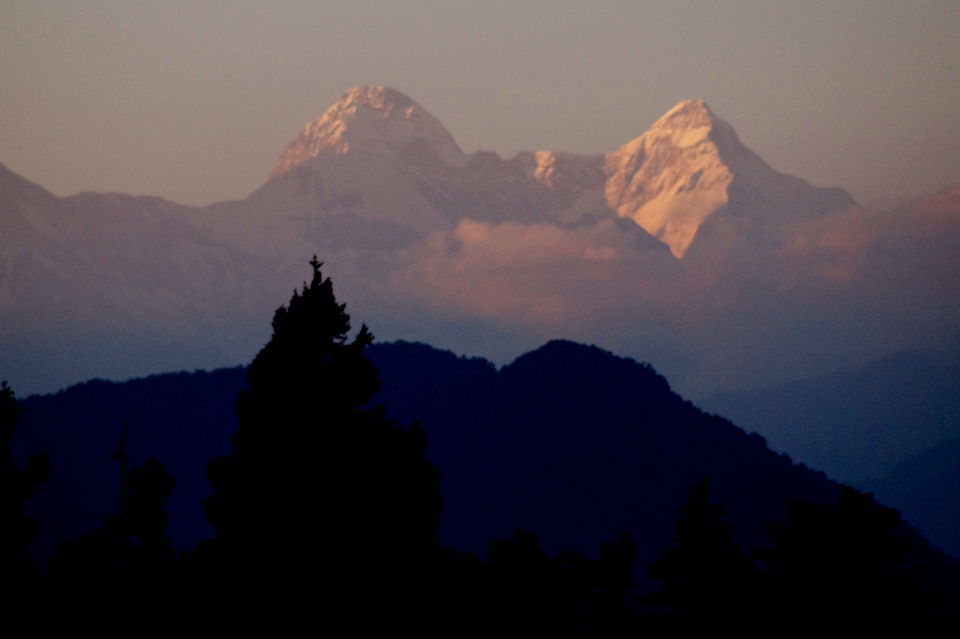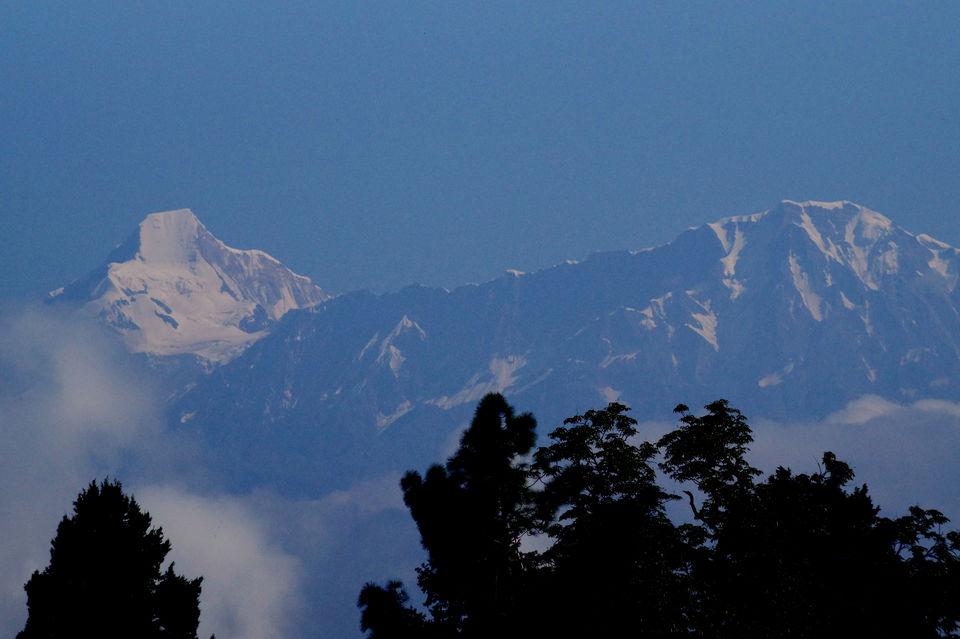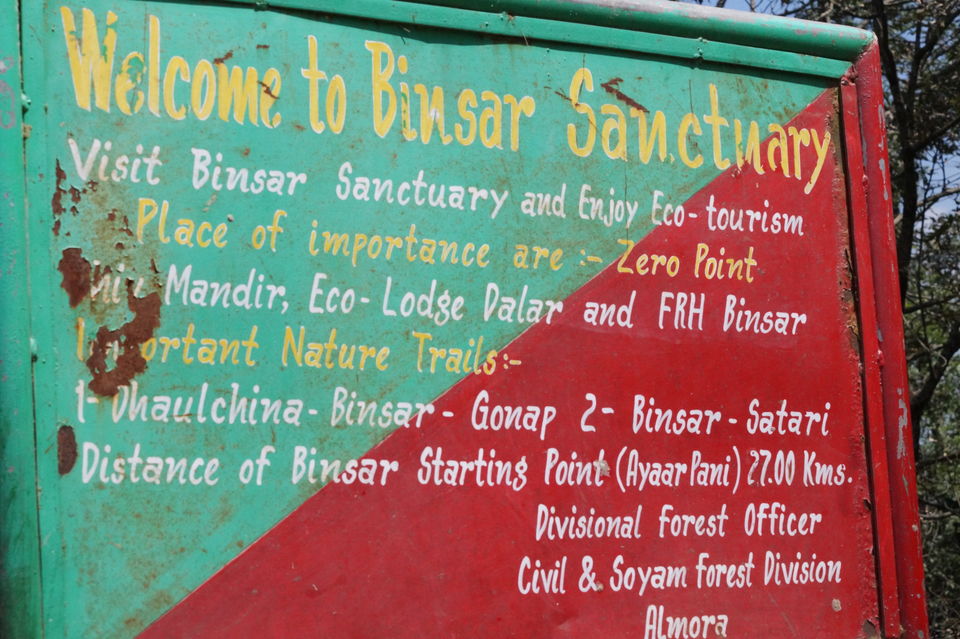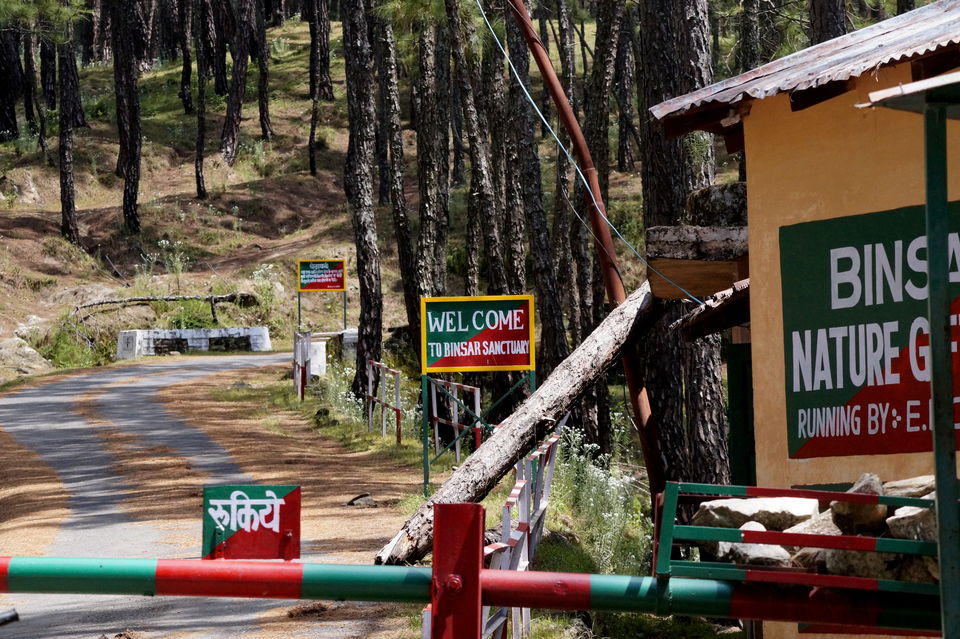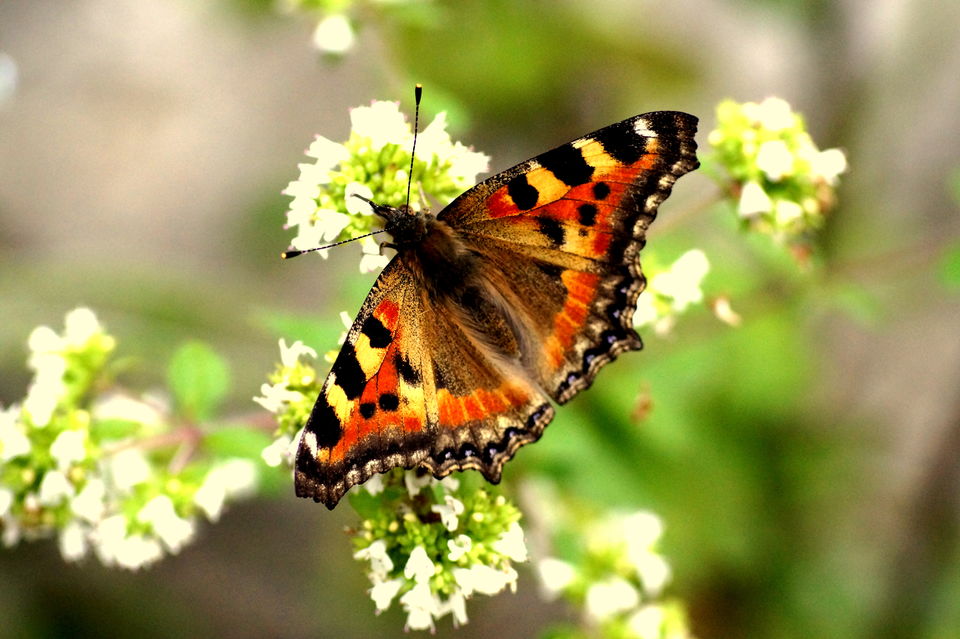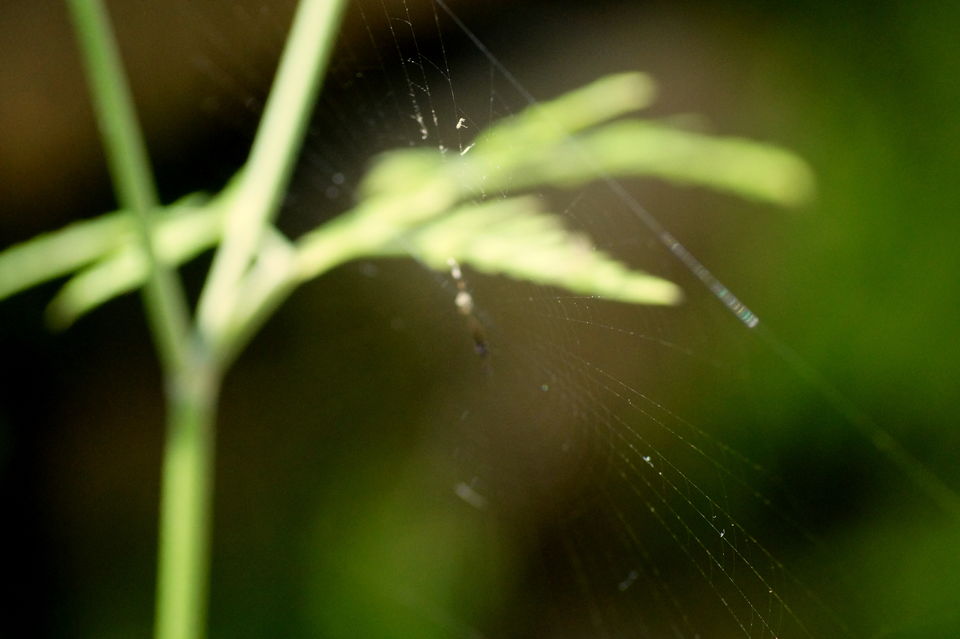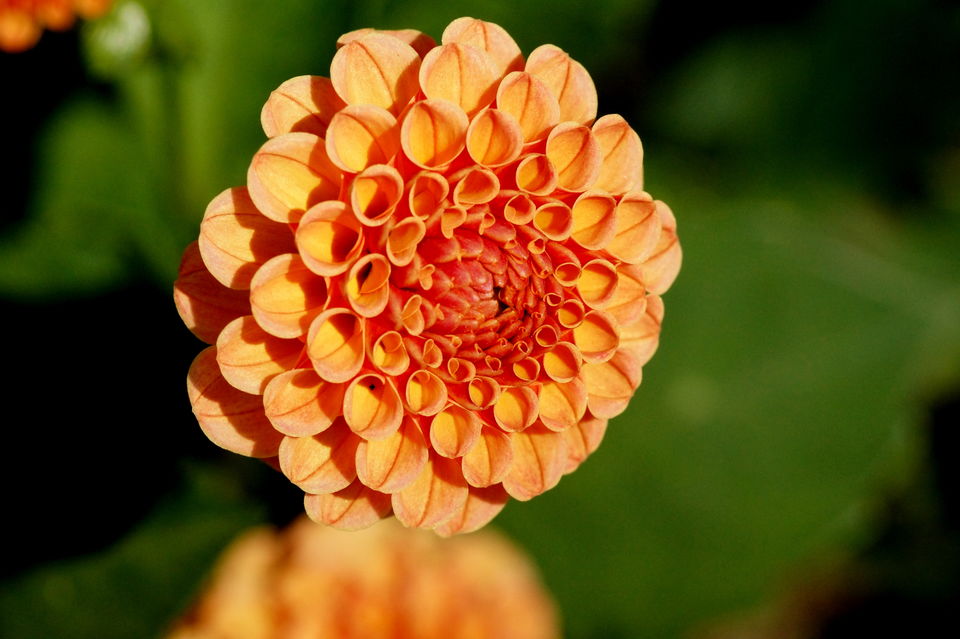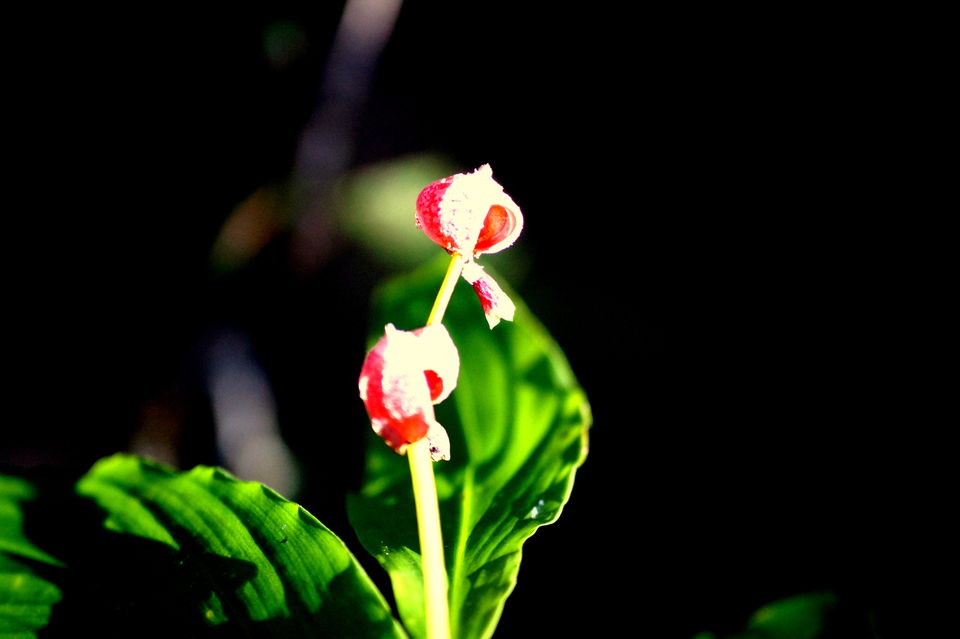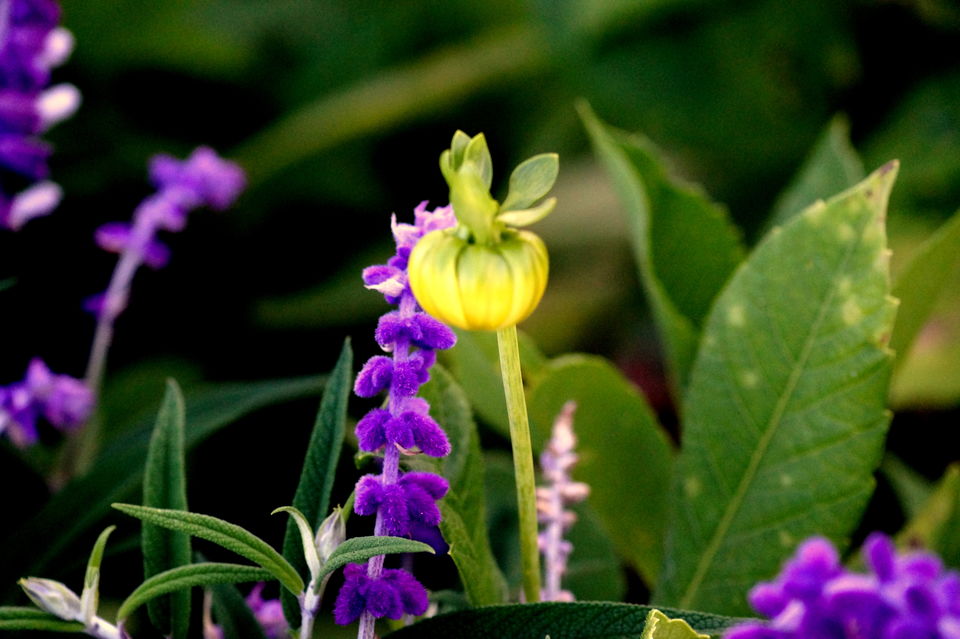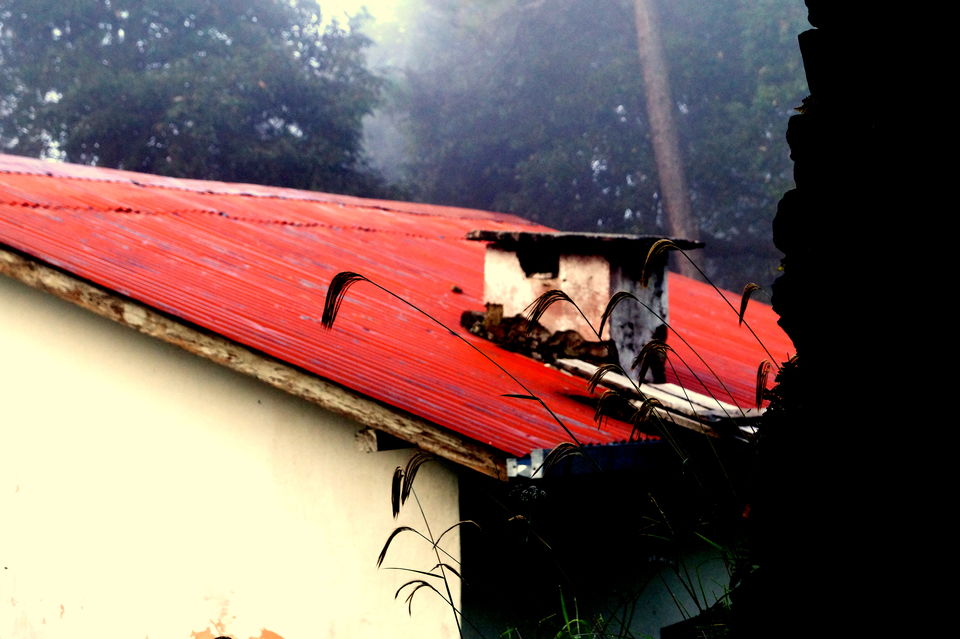 The sight of Panchachuli peaks over the town of Munsiyari always fascinated me whenever I looked it over the internet. So one day I decided to visit this place. Munsiyari is close to 650 km from Delhi and is very difficult to do the journey without a break . After some research I decided why not try and cover some part of Kumaon in this journey, so applied for a week leave in office and took off to Kathgodam. 
I thought of breaking the journey at Kausani, a small hill station 130 km from Kathgodam. On the way I stopped at Ranikhet for some time and reached Kausani at evening. Kausani was mesmerizing, one street town with amazing views of Nanda Devi and Trishul. I visited the Anashakti ashram which has small museum(room) on Mahatma Gandhi life. Overnight stay at KMVN.
Next morning a took off to Munsiyari with breaks at Bageshwar and  Someshwar. Stopped for lunch at Chaukori and got the first close glimpse of Panchachuli peaks, I just wondered how it will look from Munsiyari. Finally reached Munsiyari around sunset via Thal road and kalamuni pass. The place was entirely cloudy and I didnt get any glimpse of the Himalayas. I just wished it gets clear in the morning , by the time I was retiring to sleep it started raining. Next morning I woke up around 5 and looked from the window and Panchachuli peaks were just in front of me, not an iota of cloud. I rushed to the terrace and stood there for about an hour watching the sunrise over the snow clad mountains. Next to do was to get on top of Khaliya bugyal and get even clear view . Khaliya bugyal is at an altitude of 11,500 feet and it took about 3 and half hours to reach the top. The Panchachuli peaks gives company almost entire route and the  view from the top is unbelievable. After spending some time on the top I descended to 10,000 feet where there is small guest house. Although it is always locked but there were 2 care takers who live there. I pitched my tent after finding some flat land and soaked in the view for entire day.
I started descending next morning and reached munsiyari in couple of hours and started for Chaukori and stopped at Birthi waterfall. After lunch at KMVN Birthi reached chaukori around 4 PM. Overnight stay at KMVN. Next stop was Binsar wildlife santuary. Sitauted at an average altitude of 8000 feet it is one of the highest wildlife sanctuaries in India. Overnight stay at KMVN. 
Next day with a heavy heart I started my journey back to kathgodam with stops at Almora and Nainital.
The sight of Panchachuli stayed with me the entire journey and even now, I can say it is the most beautiful mountain I have ever seen.
CHEERS!!