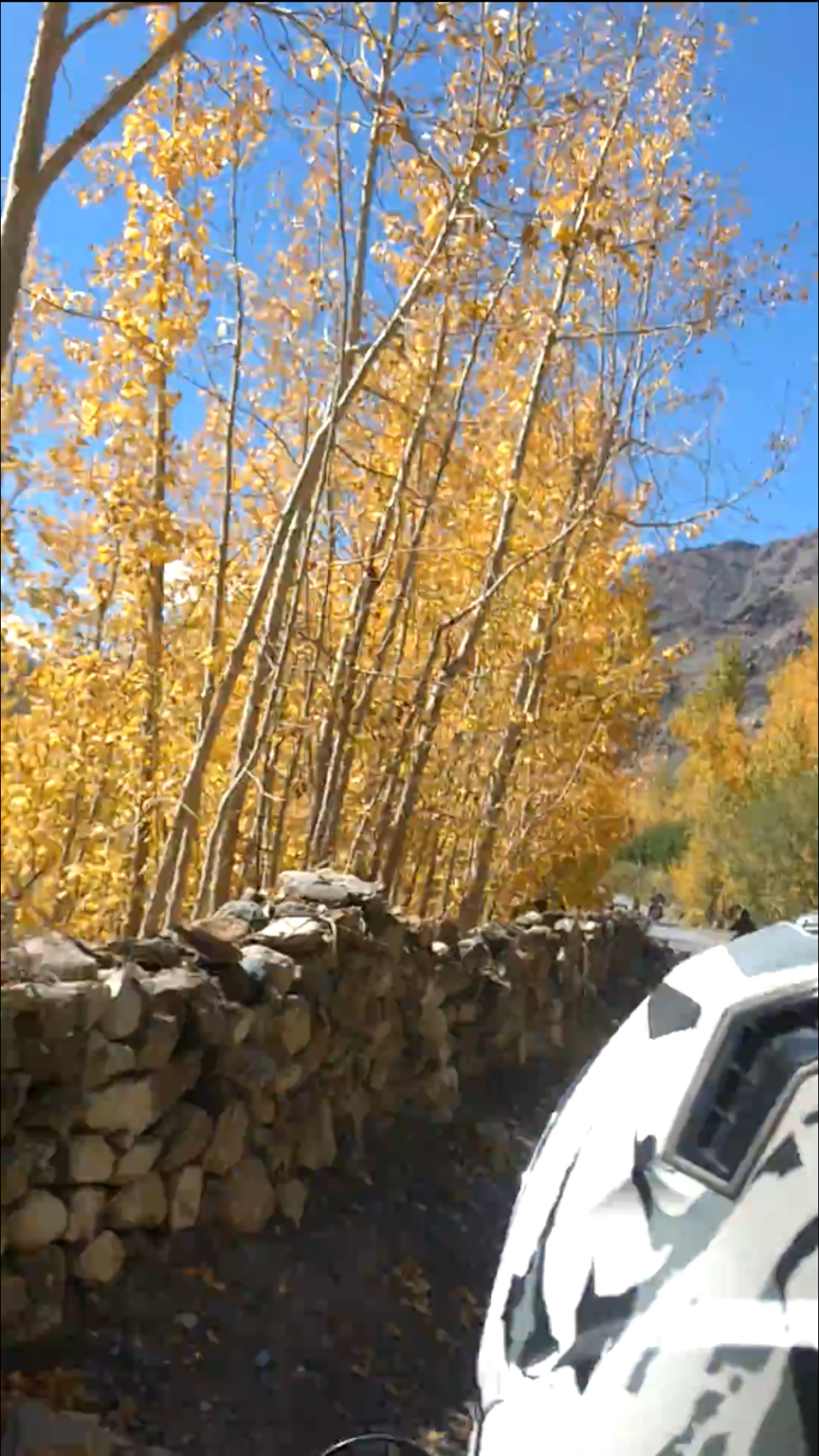 Last year in October i went on a bike trip to Spiti valley with my husband and our friends from Royal Enfield Biking group. It was a 10 day trip and every day we witnessed how beautiful our country is. Every destination was beautiful than the last one and last one itself was a great work of mother nature. Before going there i always felt i am a beach person but i found my inner self in Tabo like literally.
Tabo is a very small town in Lahual and Spiti district and it has the oldest Buddhist monastery. Total population of Tabo is 592 only. Just imagine how beautiful that place would be where human interference in nature is so less. This town is the most beautiful place i have ever seen. Pollution free, friendly people, beautiful scenery, buddhist monasteries, peaceful environment and beautiful caves for Buddhist monks to meditate.
I will now explain why i got so hooked to this place. We left from Chitkul and were supposed to reach Tabo by evening but due to landslide we had to chose a different route and we reached Tabo at 11pm. It was dark and we were completely unaware of our surroundings. We had dinner and went to our rooms in hotel. My hotel room was facing the main road and had a big window. I didn't notice it in the night as i was tired but as soon as i woke up in the morning i removed the curtains from the window and what i saw was mesmerising. One cant express that view in words. I got so excited that I jumped onto my husband to wake him up.
Now just imagine the view as i go ahead and explain it for you. You are totally unaware of the view outside your room and next day you open your window and see a mountain just 200 mtrs away and its peak is covered with snow. The blue sky is glowing with the tinge of red and orange light of sun. You feel like you can reach the sun just by stretching your arm and you can touch the mountain and the snow. You go out and its cold but at the same time the sun is so close that it can burn you. You meet the local people and they are so kind and polite and dedicated to help you. No cars, no honking, no pollution, no hurry to reach anywhere and no mobile network to keep you busy. You can sip your tea and admire the nature whole day.
Then there are caves where monks meditate and worship in the oldest monastery . Tabo monastery is said to be more than 1000 yrs old. It is said to be the favourite monastery of Dalai Lama. It is so old that Stupas are made up of mud and Buddh paintings are made from vegetable colors. It is so ancient that clicking pictures is not allowed as the flash may fade away the colors. The monastery is protected by Archeological survey of India.
In short if you are someone who dont like the rush of cities and have love for architecture, culture and natural beauty and if you are looking for mental peace and want to revive your soul then this is the place for you. Tabo should be in everyone's bucket list. Forget everything else and plan for Tabo this year.