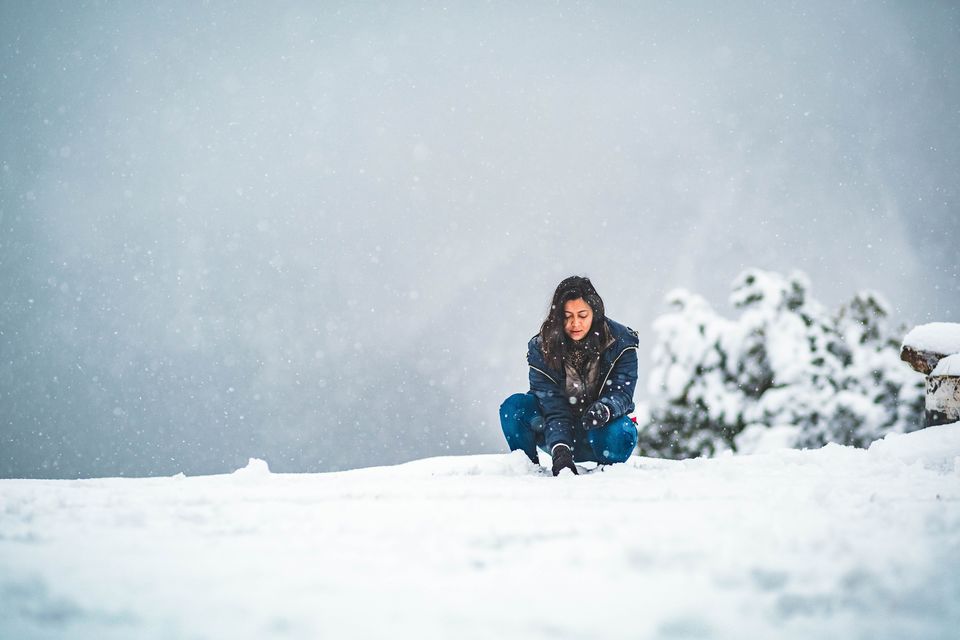 I started my journey from Delhi with a friend and reached Shimla around 7.30 pm. I already booked Sukhsagar Regency Hotel. It's in Chota Shimla and the view from there was spectacular.
For the night, we stayed at Sukhsagar and then we checked out in the morning to leave for Rampur. It is a small drive from Shimla to Rampur but very picturesque.
Upon reaching Rampur, I checked into the Padam Palace and I should mention that the highlight of this erstwhile capital of the princely state of Bushahr is Padam Palace, built almost a century ago by Raja Padam Singh who was the father of current chief minister of Himachal Pradesh—Virbhadra Singh is Padam Palace.
It is a lovely mix of European style stone structure at the base and intricate woodwork typical of Bushahr region on top. There is a lovely fountain in the lawns in front of the palace.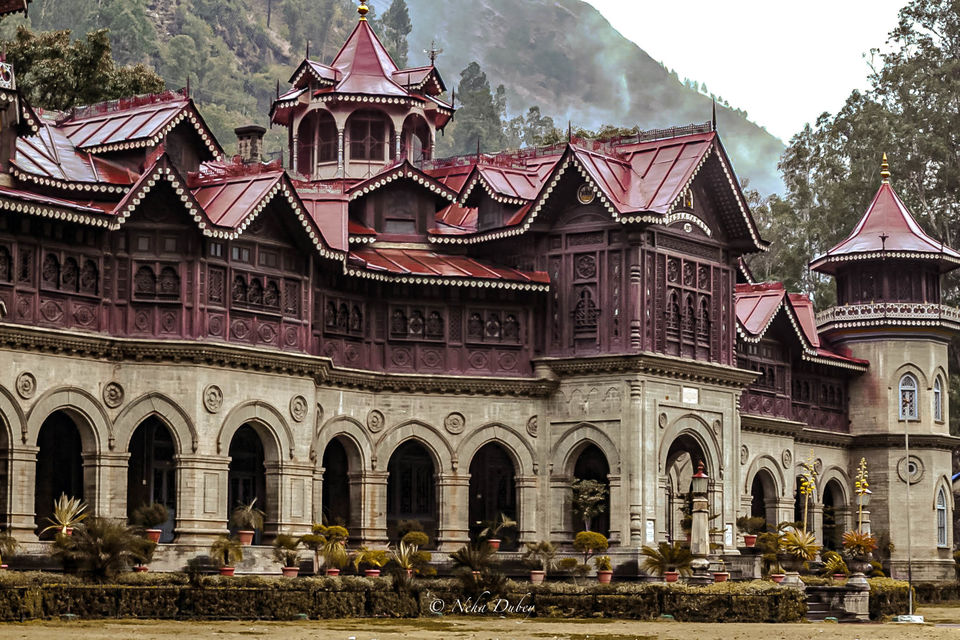 After having a blissful morning and breakfast, I had a small detour in the palace before leaving for the next stop: Kalpa.
But wait, doesn't this sound too boring? Where is the adventure?Where is the spice?
Oh... wait for it. I will say that the demon of this dreamy wonderland is none other than" Landslide". Not one, many! I got stuck with my group for more than 5 hours and yeah, as planned I couldn't reach Kalpa.
Although the day is saved with " Snowfall". I actually cannot complain about not reaching Kalpa because the stay was at Reckong Peo and the street, the view and those pine trees looked absolutely magnificent. You can say straight out of "Alice in the wonderland".
It snowed the entire night and we all played so many games. I actually became quite fond of 'Old Monk' too and end up not remembering a lot about the new fondness the next day.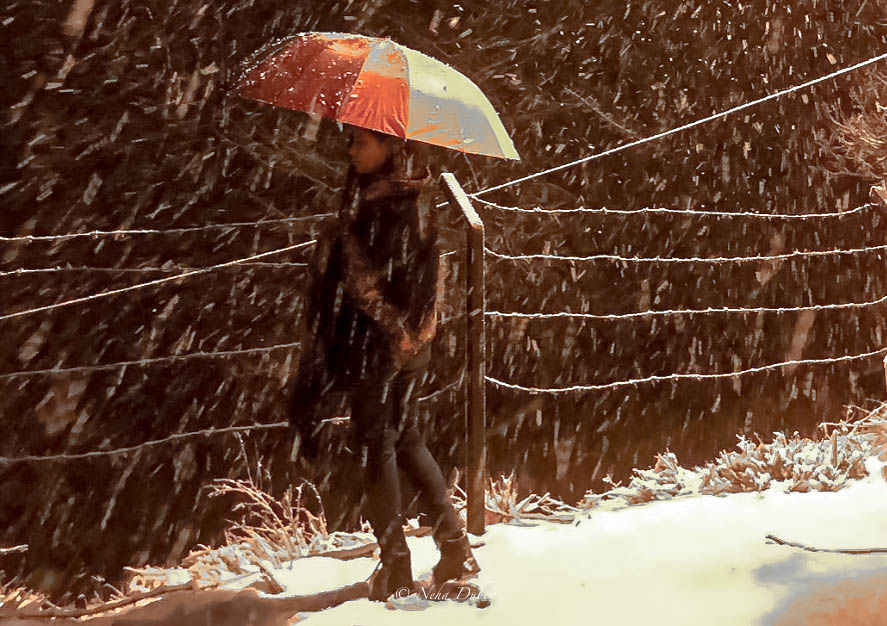 Hence I got up the next day with a serious headache but one look out of that window blew me away. It was white and green everywhere. So beautiful. You should have been there to see it from your eyes because the chills I felt while standing outside looking for everyone in just my slippers is to be felt like being in there, shouldn't be imagined. That won't be fair.
All set for the next leg of the journey: Nako.
It felt that the wonderland has just started and we might be welcomed with open arms at all our milestones. Considering the fact that i stated just now, we were welcomed with 2 landslides making us all starve on the road. Thanks to the 'Thepla' of one of our group member which really saved our day and me of course!
And, after the clearance of the landslide, we moved ahead towards Nako. It was a full moon night and as soon as we touched Nako, the landscape changed.
I could see huge mountains covered with snow and the full moon just lit them up like the light at the right place. It felt like making your way to HEAVEN, actually!
Since, it was already late so we decided to stay at TABO not Nako. So after a small tea break, we head towards TABO and just at the dinner time, we touched down the very famous: Tabo.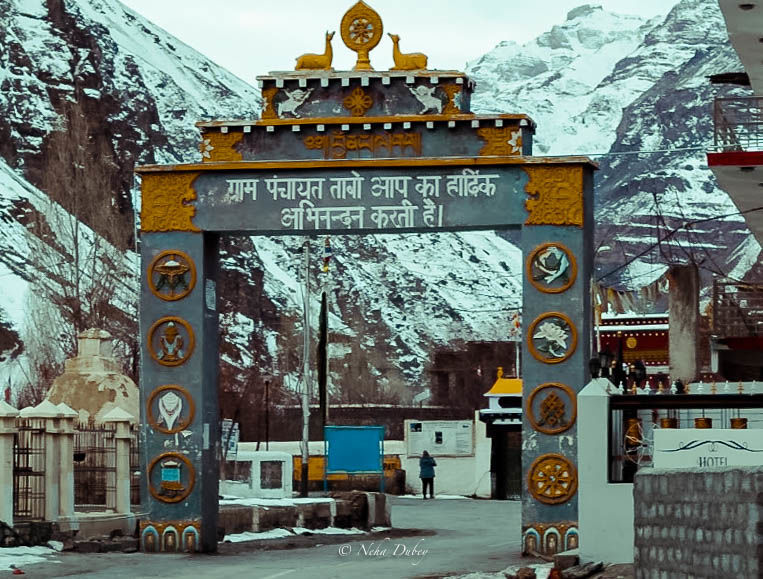 It was fortunate that i got one to live with one of the cutest kid of Tabo. The home-stays in Tabo especially are so cosy and they make the best Sea buck thorn Tea. Oh yes! you should definitely try that out. This berry is rare and it's loaded with antioxidants to fight the free radicals.
I was super excited to frame the sunrise at Tabo and hence i got up really early at around 5.30 am. Just went out to explore the town and it was so quite and serene. I even went to the famous Helipad and could actually imagine how celebs would be flying in no time to here.
After actually becoming Nora, the explorer, went back to the homestay to calm ny hunger pangs. And i souldnt not skip this that the pagleb bread i had over there is my favorite breakfast till now. i dont get that in delhi, that's another cry :( . However, the brekfast was amazing and everyone was ready by then to say abideu to tabo and again , I became the 'Nora' and explored rest of the town.
I visited Tabo's Mud Monastery- the 1,000-year-old Tabo monastery is a snapshot of India's Buddhist past.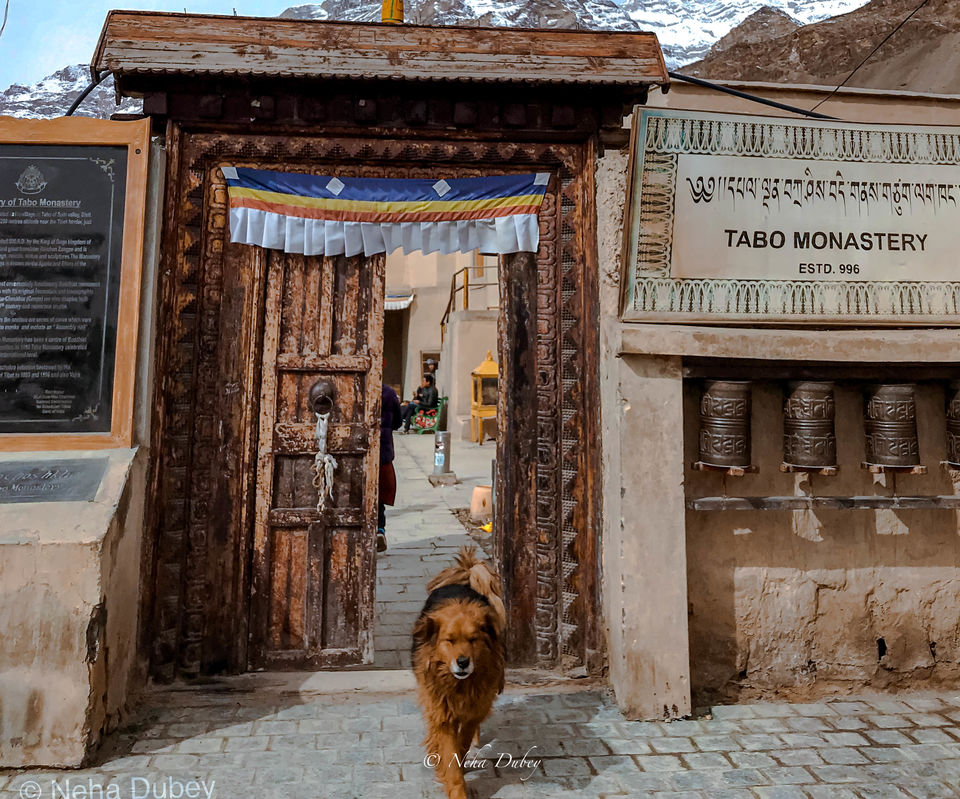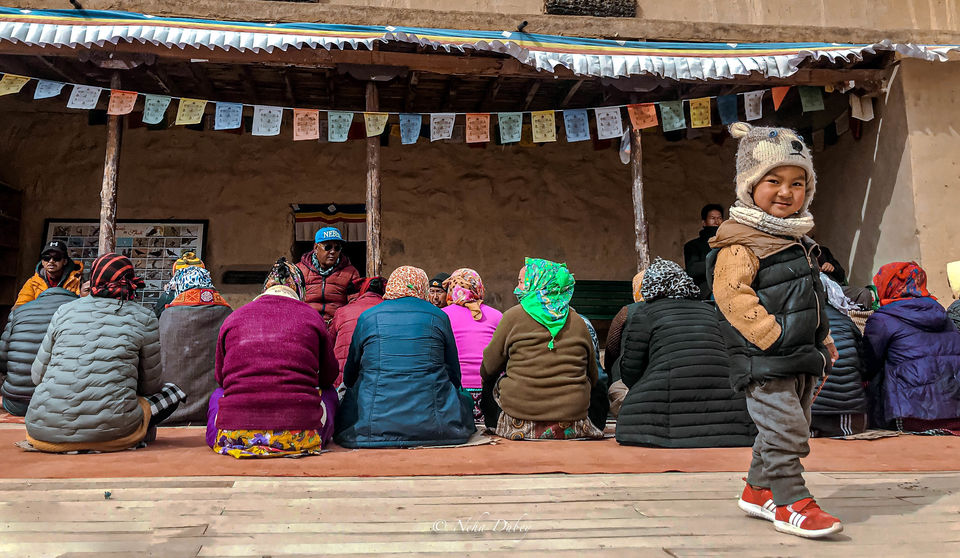 I've heard that Tabo's complex of nine temples and cave shrines represents the oldest continuously functioning Buddhist enclave in India. As I walk into the monastery complex, I am still wondering whether that really is its only claim to fame – a frozen-in-time monument to a religion that has been reduced to a relic in the country of its birth.
After the Monastery, I climbed up to the cave from where, you get a breathtaking view of the entire Tabo Town.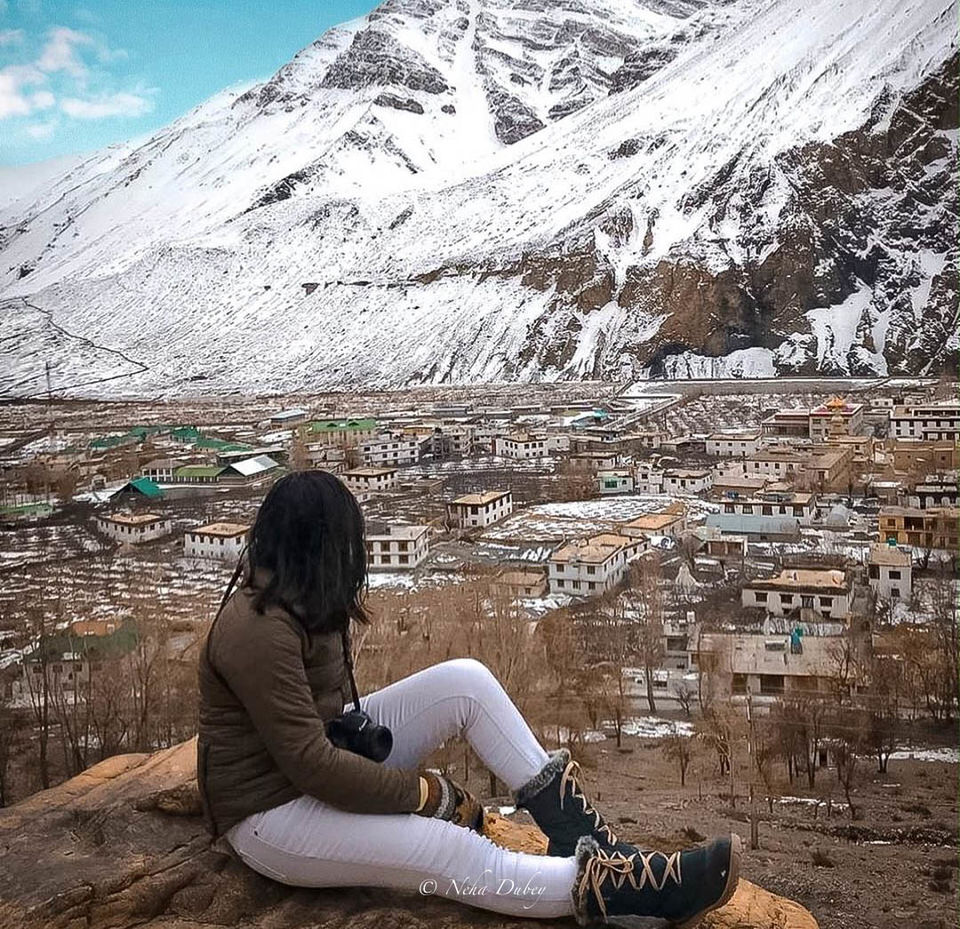 After exploring Tabo in the morning, we left for Kaza which is like 3 hours drive if the road conditions are good. We crossed beautiful roads and landscapes on the way. My favourite was " Shichling".
https://www.instagram.com/tv/BvOnpJHBfQz/?utm_source=ig_web_button_share_sheet
There was a point where our travellers got stuck and we got the opportunity to spot the " Blue sheep" from distance. I don't know how to define the beauty of this place. Just imagine that you are standing in middle of nowhere, surrounded by huge mountains and a small plain area covered with snow to stand and appreciate the beauty of nature. You realize at that moment that how tiny you are and your problems. I felt that too!