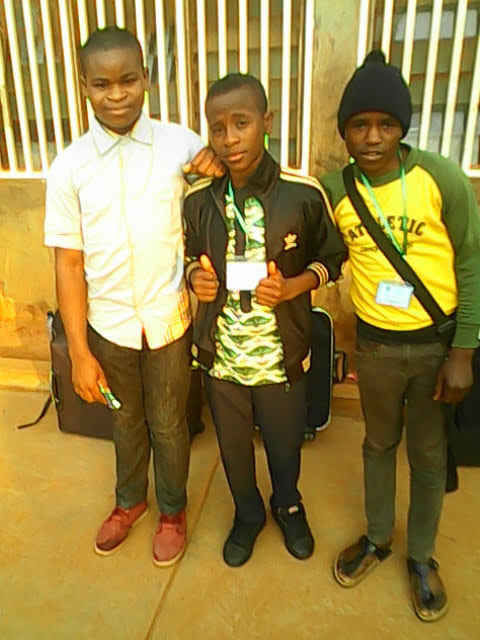 So here I was, in the bus, finally traveling to Yaounde for my first time.

I had been very excited when this trip was organized. It would be an opportunity for me to finally talk with teen and youth from another region of the country while alongside other passionate travelers (youths too). we had to stay at the park for several hours because of problems associated with the travel agency. This was a nerve wracking, but also fun experience because it only caused the tension and excitation to go higher.
In a few hours, the bus kicked off and we were on our way. I had actually charged my phone so that I could get pictures along the way, but it died so fast(the battery wasn't that good). To my left, sat this lady, and a guy to my right. The guy was a friend of mine who came from the same neighborhood (Edwin, by the way). Me and Edwin were talking, when suddenly the lady joined in. She was quite an interesting person. So as we talked more, I came to know that she was also destined for the same location as us - a school form where all of us met to talk about youths and academic decisions, and then go out to the local communities to spread the information and raise awareness on the aspect. Almost the entire bus had youths going out for thesame purpose.

Let's get back on line. So we travel for hours, and after this time, I start feeling so lazy and tired, then the bus stops so we can get some food. This seemed to be an actual thing with travel agencies. I felt a lot nervous given that I had never eaten in a car, and a moving one at that. But nevertheless, I got some food and was eating. In the meantime, I was carrying my bag on laps, because I had my phone in it, and some other fragile stuff.

One interesting and pathetic sight we met was an accident. A car had missed its lane on the road and crashed into a tree. To be honest, I got scared. Something in me told me this could also happen to me. But I had to keep it off my head, so I just talked with Edwin and the lady (I do not want to give our her name). So we kept goind and going with the chat. It was already almost midnight by now, and we were getting tired, and sleepy.
Before I know it, I was being woken. I had slept off before we got into the city. At this point, I was dazzled at the beauty of Yaounde. In a few minutes we got to out accommodation and unpacked. Then we just got to bed. I was so excited because there were so many new people there and we all had to do a lot of things together.
So lets fast forward to the day when we finish the training and go into the local communities.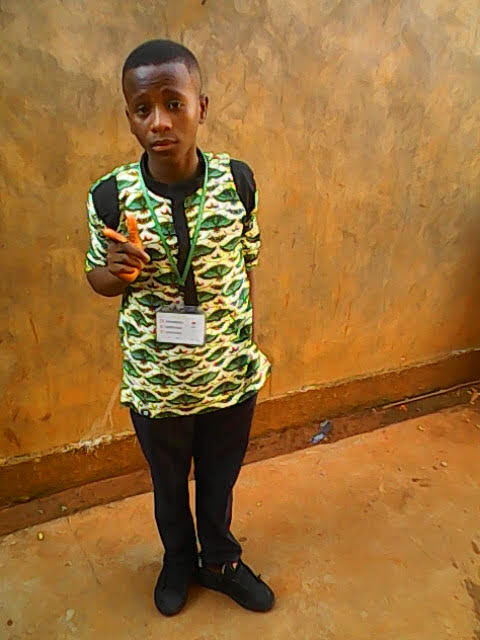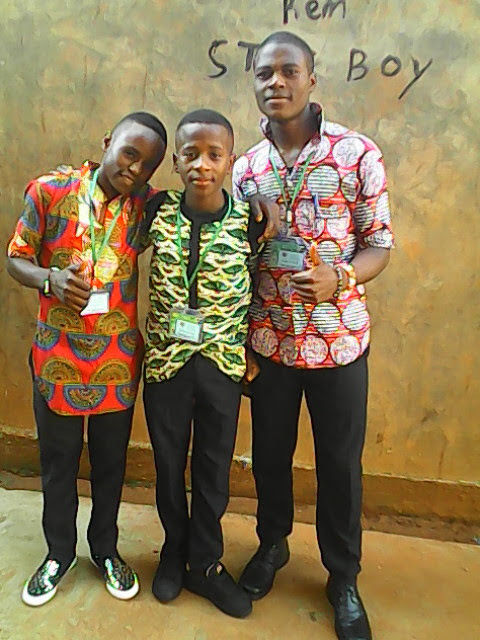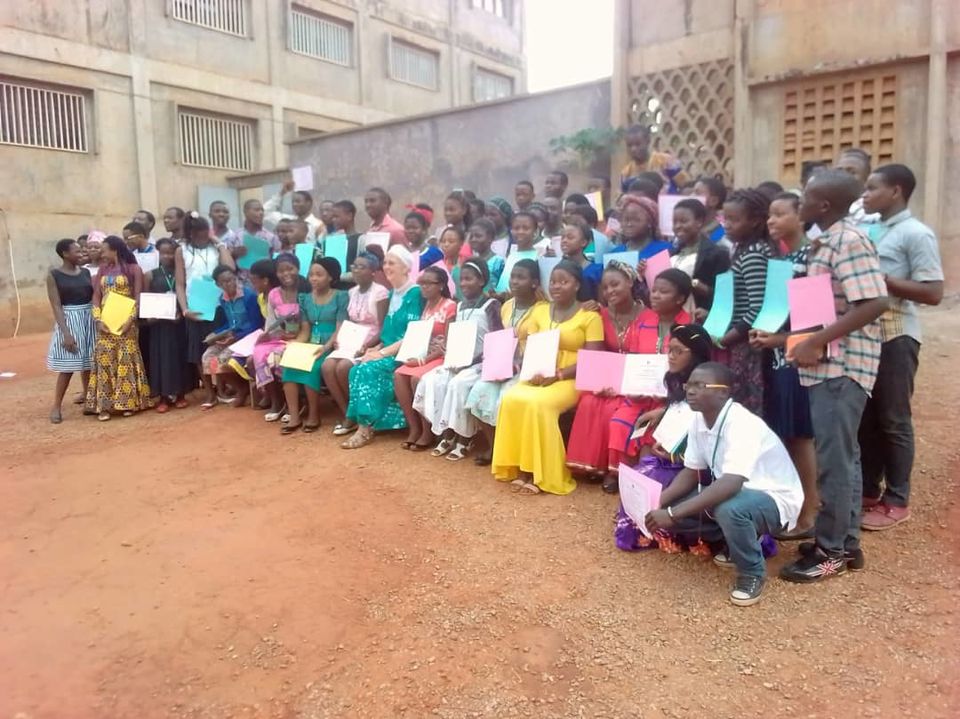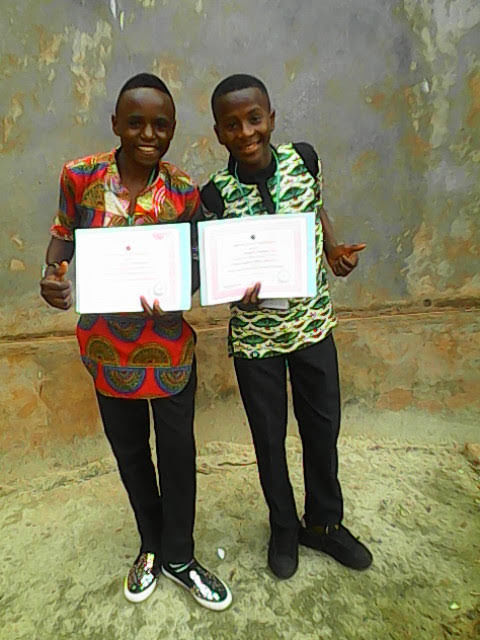 This is the photo of my travel mate and I. I was going to continue traveling with him.
He was a nice guy (His name is Glen).
We then left the city and started traveling into the suburbs. This was the most challenging part of my entire experience. We experienced very tough roads, muddy ones and even ones where we had to get off the bike and pass on foot. (These roads were inaccessible by cars).
Finally, we arrived the first location where we got an accommodation. We did this for three consecutive weeks after which we traveled back to Yaounde where we would conclude the event, hand in our reports, and travel back our respective regions.