#SwipeRightToTravel
I got the endless reasons to travel the world, while this one was quite obvious to relieve the inner soul which is shattered in the search of love from the dumb population. When you feel disappointed by people, let nature heal you. How? Go close to it, I always say that the world is filled with immense love and want to hug you warmly when you are busy planning to end your life. So this whole trip had a simple motive to get rid of the as****s in our lives and eventually fall in love with oneself.
You know what girl, I loved her and I am dying every day to talk to her......he cried. I had possibly no answer to his question. But I knew the solution that this mind had to think beyond love. I said let's go somewhere, where you will feel better. This broken heart needed to do anything to get this love trauma out of his head so he agreed.
I, with these two idiots (Kartik and Shivam), planned this gear up.
We reached Kashmiri gate at around 9:00 pm, completely scatterbrained to know where we were going.
A little pondering led us to buy three tickets of Manali of an ordinary bus that was loaded with passengers. It was not going all perfect; we were blaming each other why the hell you didn't book the ticket before. Well, the good thing was we were talking a different genre rather than talking about a bitch that were pissing our minds all the way. I and Shivam sat together and unfortunately Kartik got the seat at back. So all the useless crap shot gunned over me.
They kept on changing the seat so that I don't feel left behind. During the way, those few people of our life who were unable to keep us close become the victims. We almost assassinated our imaginary enemies with the word guns, when a girl sitting next to me was looking us in wonder. She was from Kullu I got to know when we started talking further. She had some boyfriend issues and our boy had girlfriend issues. See how the issues become the understanding between us.
It didn't take a long to befriend with her. She was messed up so we were.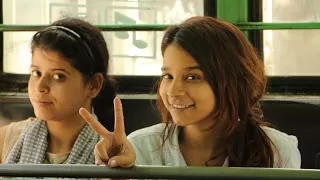 Priya (her name) recited the beautiful attractions of Kullu and Manali to feed our minds with something better. We were feverish with the idea of traveling Manali, and looking further to see it true.
That bent movement of the bus because of the road in hills makes you realize that you are in Himachal Pradesh now. We were sneaking out of the bus window to length the deepness from the wheels to the water flowing at the landslide. It was breathtaking to know that we were almost 5000ft above from the ground but were equally exciting.
She told us that his father had a tourism business, and do take care of travelers around the world. This quote "a journey is best measured in friends than in miles" had a close resemblance to our situation. As we were quite unaware of how this trip gonna be, where we would check in to sleep a few nights in Manali or what we would hook up so we asked Priya to make our arrangements as soon we reach to Manali if she could.
She, without any dilemma ringed her father to tell that her friends are on the way. These sort of happening are not quite often. Although I would always help people if it's in my hand, but the way she did were quite confusing to us. We could be some terrorists, some murders or anything harmful, but she relied on us. What delved in my mind is " was she lucky or we were in the groove? In line with the human tendency, we feel resistant to the things that are going well and right. We reached Kullu at around 12pm. Just an hour afterward we stepped out of the bus at Baveli and rested our bags on the bed of the hotel room which Priya told us to check in. Despite the fact that we were hell tired of traveling from past 10 hours we chose to go for rafting which was ready in front of us to take us on a white water ride. Decked up our most comfortable outfit for the rafting and immediately pushed our restlessness to the riverside.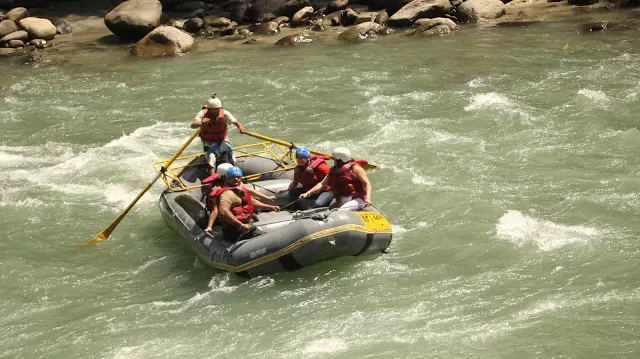 Before it could go any longer, we agreed to sit with a family (Husband & Wife and two kids) in the Raft. After a while when Uncle sitting at the front shouted on the guide, that what you doing? Please take it slow, the whole water is over me. I could not control my laugh because I didn't understand why the hell in this world they thought of rafting when their plan was not to get wet a chunk.
I, unfortunately, got a seat at the back so the whole water was on those who had no idea of the fun rafting was all about. As I already visited Rishikesh so I thought I know that we would be experiencing inside water flow the way I did before, but there were nothing like that. In fact, I asked the guide to let me go into the water for a while but he denied saying "it's quite dangerous here".
We enjoyed, laughed our whole out competing with the sound of pure screaming hell rapid.
It was all over in about 30minutes and we traveled back to our place fully soaked in water. It was too cold to go for a bath even after the hotel room had the geyser. Got the quilts out of the wardrobe and shifted inside inquisitively. What could be better than getting up in the morning by the sound of birds and the music of waves? I Told you before that the room was in just front of the river. She told us to visit Hidimba temple at very first so we took a bus from Baveli to Mall Road.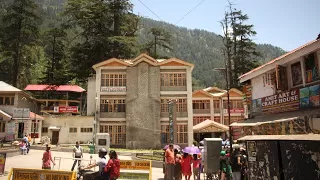 From there we walked up to the hills destined Hidimba temple. I was wearing boots, and they were killing my feets when we were moving any upwards so pulled them out and walked barefoot. As we reached, the most famous Hidimba Devi temple beautifully stated our eyes. There were temple houses chariots, a small statue, and footprints. Priests told that the Hidimba is one of the most powerful and spiritualist deities in Kullu valley. The pagoda type wooden temple with intricately carved wooden doors and a wooden shikhara is believed to be over 500 years old.
It is said that the carver of the artwork at this temple had his hands cut off after completion of his work so that he can never again produce such beautiful work anywhere else ditto like Tajmahal.
A lot of vendors were lined up outside the temple where you can take pictures with yaks, rabbits and in a beautiful outfit of Kashmir. We clicked a few pictures with Rabbit which was quite bigger that any of the rabbits.
I have ever seen. Alongside there was a Forest, naming Van Vihar or Deodar Forest. The deodar is a sacred tree in the northwestern Himalayas that has been planted extensively as an ornamental in Europe and North America. It is a towering, stately conifer with a striking appearance; its expressively pointed and drooping branches make it look like a sentient tree from an enchanted forest.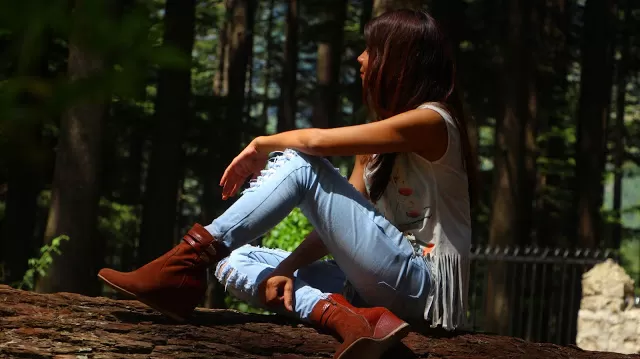 We sat there for more than a few hours, river alongside was enthralling putting everything in a perfect picture. We found our place to sit where we could scream and dance in our own tunes. I looked at the sky and found myself covered in holistic trees, a completely different feeling which I could not express.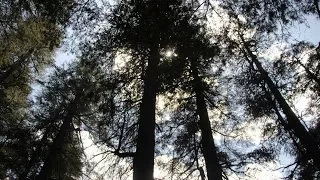 Running in amidst of trees were more fun than any other place. We solved all the life mysteries in seconds, where we realized it's just about how we think. The kid that don't care what the world would think were once again alive and chirped chalk-talk insanely.
We three were those singles at that time who committed with nature and wild things, which was more happening than any other commitment of life. And this status directed us to a more responsible person towards our own. This trip was coming out as a beautiful setup exactly like planned by a doctor to heal the collapse.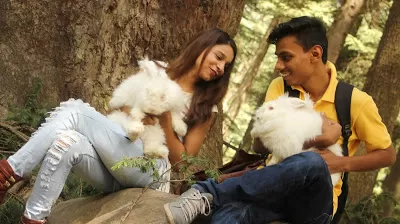 We made a way back to our hotel in the evening at 6:00pm. We had dinner which was offered by the lady we met before.
She settled our table near to the river, definitely amazing. That night we stayed up sitting on the roof because the view took it all.
An only headache was the girl who left him alone were being missed because of this moment which says either you fall in love or you ask again why the hell you ever felt for anybody. Talking to friends peacefully under the sky has become vintage in the history of time and it was being repeated by 3 of us which were close to awesomeness.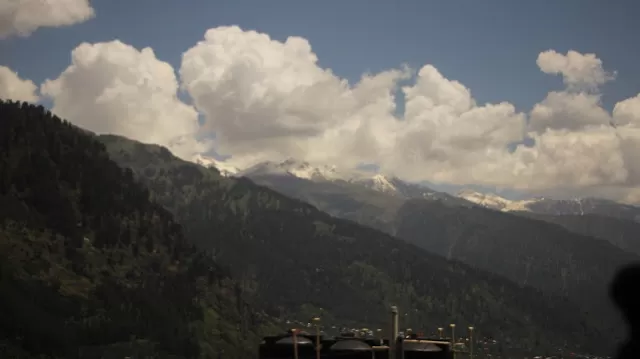 The next day we had a visit to the waterfall in Shivpuri, 10-12 km away from Baveli. We woke up a little late this morning because slept very composedly last night. We Got ready in Denim and t-shirts and the bags packed up so that we can directly move to the bus stop after alluring the place. We got to know that the place where we were about to reach was not an actual waterfall but just a part of one waterfall which is 7km above. Now as we were already near to the place, we thought to stop over.
Although that local guy was right, we found a beautiful whereabout to sit for a while down to the weir. We were welcomed by none other than pretty butterflies in the most incredible way ever happened to us. No, we didn't try to catch any as you must have done, they were touching us anyway. This becomes the live example of how you get adored by nature. Pulled out our shoes and socks with gusto and danced in the water like nobody is watching us. Well, this place was really quite so there was actually nobody watching us other than we did each other.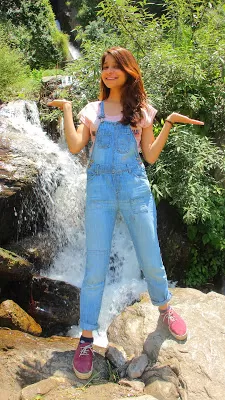 It could have been our last visit of the trip but this poster saying "Rave Party is not far away" changed it all. We immediately shifted in a bus to attend this celebration happening in Kasol. We had no idea how we gonna enroll for this party, how much it costs, just a few numbers to ring to get it all right. Reached there at around 3 in the evening, with an eye on the phone calling my friend to know where he arranged our stay. He (a friend) gave us an address to knock. Guys followed me as I was the one who planned this whole idea to go for the rave party. With full confidence, I gave reference of my (calling) friend to the guy who was the owner of that guest house, we pinged in. And guess what it failed, he said we are full. Kartik and Shivam looked at me grievously, and I was unanswerable. Even after this, I was being so crazy that I was ready to wake up the whole night to attend this party rather than coming late to sleep for a few hours at a costly room in Kasol.
Boys knew that this is obviously stupid, so we decided to go back to Baveli where we had all the luck. We informed Priya that our bus is on the way back to her place. We reached around 9:00pm and met her family for saving a few more memories than regretting our day. Above all we were pissed off by traveling 8 hours with no outcome which means according to Indian rule book, Get a drink man!!! We didn't have to search for the same because the shop was in front again. Bought vodka green apple to quench the soreness of the day. Just after a shot, I was literally drunk when I started abusing the hell out of my mouth. Well, this was the funniest part of the trip where I was feeling so light with the sunlight coming out of my window next morning.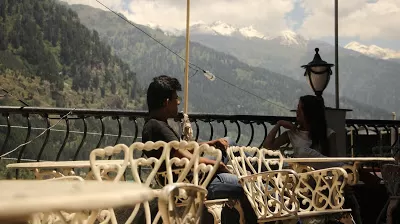 This morning, we visited Priya for the last time to say her buh-bye. We had delicious breakfast & Lunch at her home which was cooked by her sister, who later told us horror stories about Kullu. Which was definitely more than fun.
Before we were about to step up in our bus she took us to a sweet shop which was famous for Rasgulla and Rasmalai. Literally, we had the best memories in Manali because of her. We couldn't hold the moment but definitely, could capture memories. With the last few Pictures with her, toodle-oo Darling..... We said.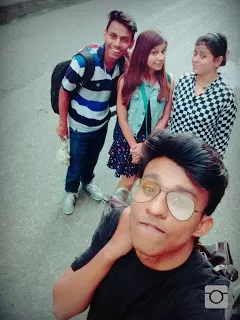 Frequent Searches Leading To This Page:-
10 best things to do in manali, things to do in manali in december, best things to buy in manali, do's and don ts in manali, famous things in manali for shopping, top places in manali to visit, best places to visit in manali for honeymoon, top manali tour packages with prices from delhi