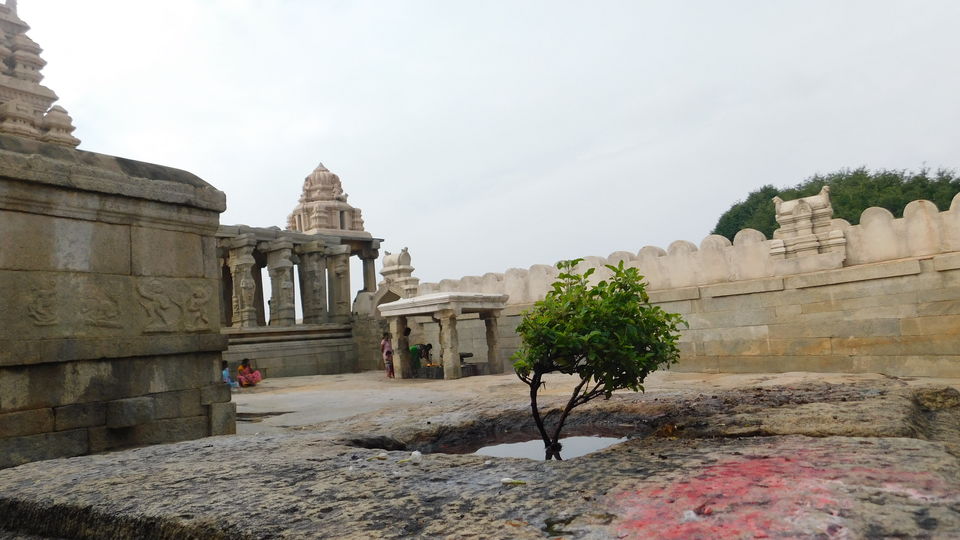 India has a rich cultural heritage and this richness increases multi-fold when you're exploring the southern part of country. Lepakshi is one such place in Karnataka which is famous for it's rich history and the heritage it carries. For us,Lepakshi was a one day trip as we were planning on covering it from Bangalore. the place is about 130 km from Bangalore and it has well laid roads throughout.
We started from at 8 AM with the hope of reaching Lepakshi by 10. Since the roads and traffic conditions were favorable, we managed to cover the distance in under 2 hours.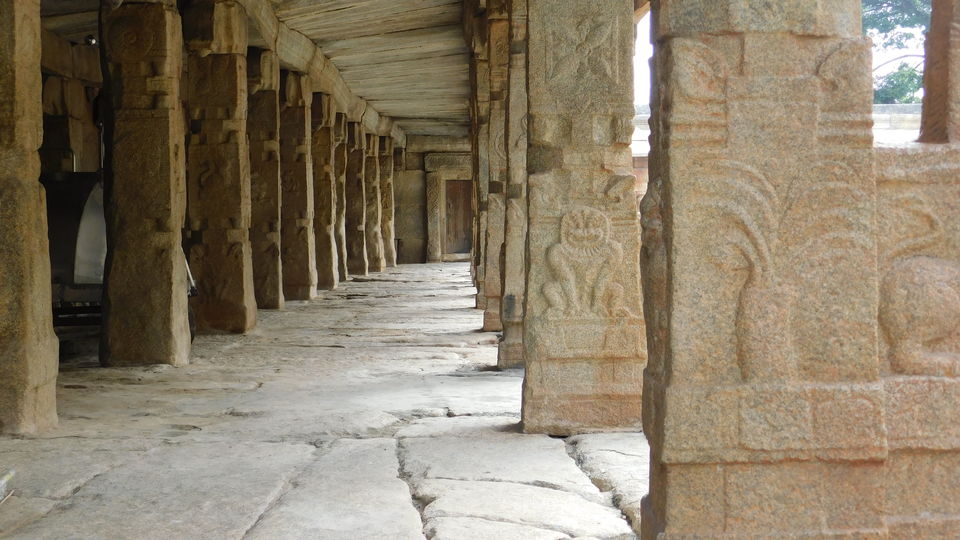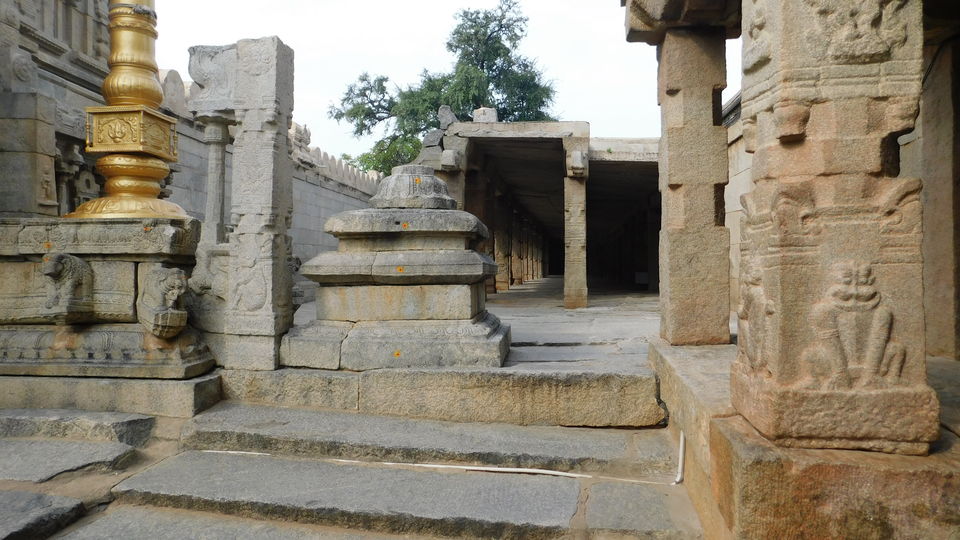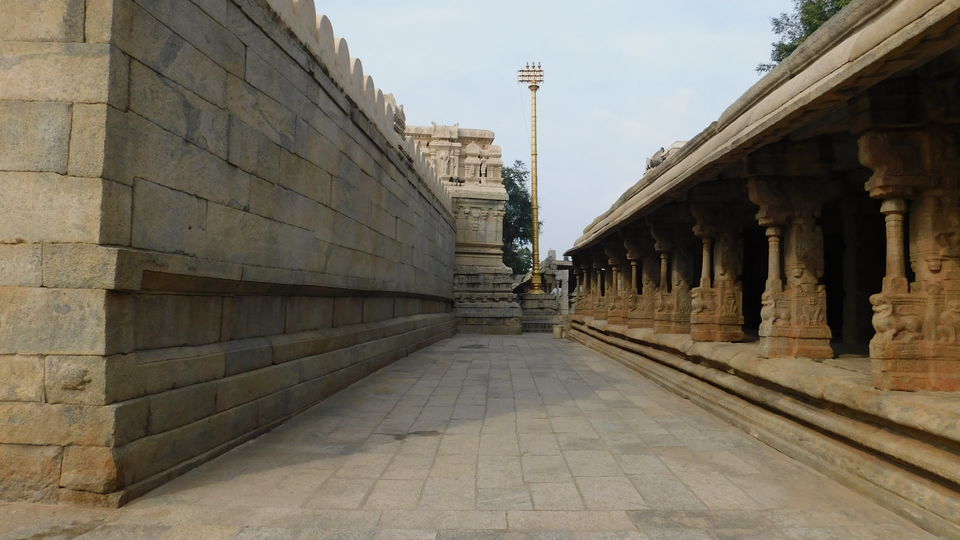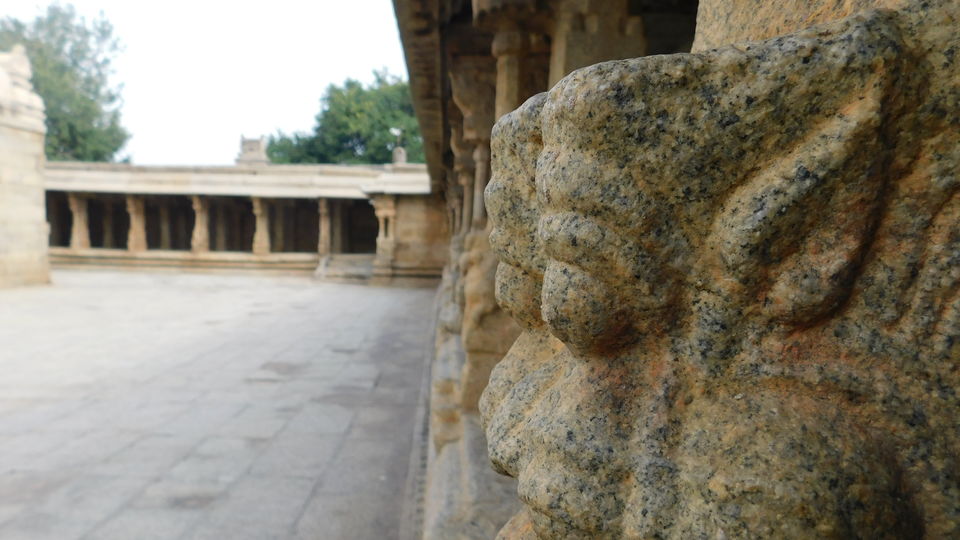 On reaching Lepakshi, first thing you'll notice is the tortoise shaped mountain over which the main temple is built. You can clearly make out the face and other features of a tortoise just by looking at the mountain. For us, Lepakshi was just another place's name. However when we inquired with the locals, they told us the actual meaning of Lepakshi and how this place was named. As per mythology, Jatayu followed Ravana after getting the news that he abducted Sita. A fierce battle ensued between the two when Jatayu confronted Ravana. In this battle, Jatayu got wounded and fell over a rock. When lord Rama found Jatayu on that rock, he named that place as Le-Pakshi meaning "here you go, bird". So this way Lepakshi got it's name from Lord Rama.
The biggest attraction in Lepakshi is the temple which has a bountiful heritage of all the gods and goddesses. You'll find a number of murals and paintings on the roofs of almost all the structures and each one of them has a cultural significance. As an outsider, we weren't aware of the history and the stories they came with but when we talked to the locals, we were amazed to hear their take on what each mural depicted.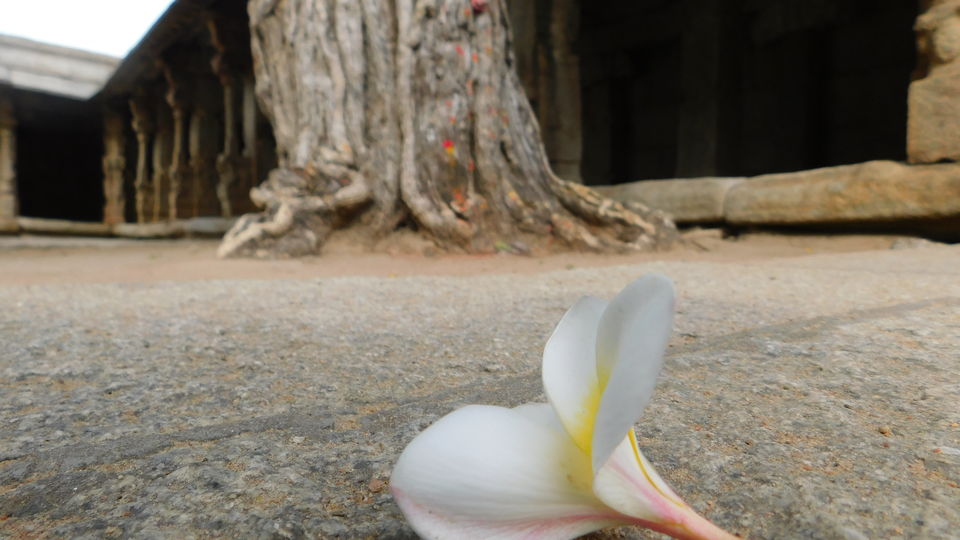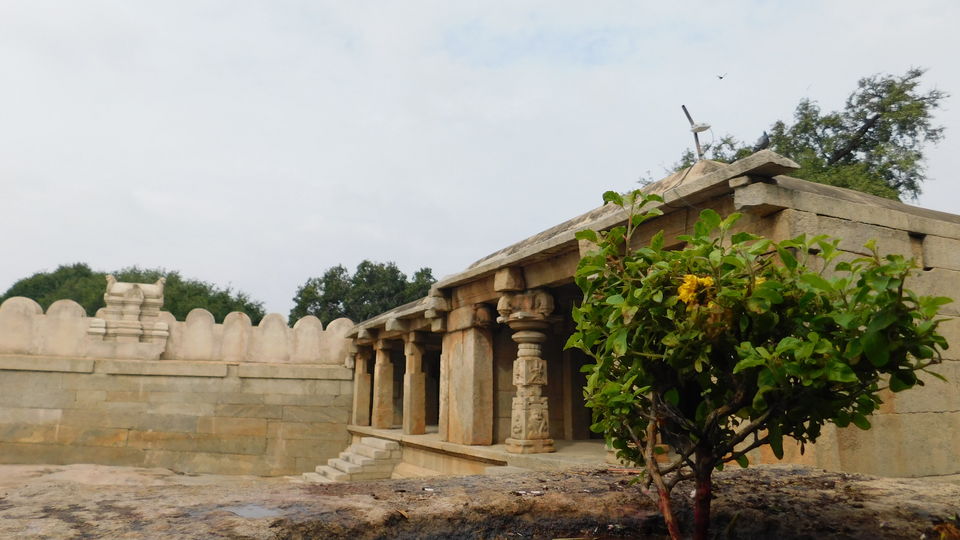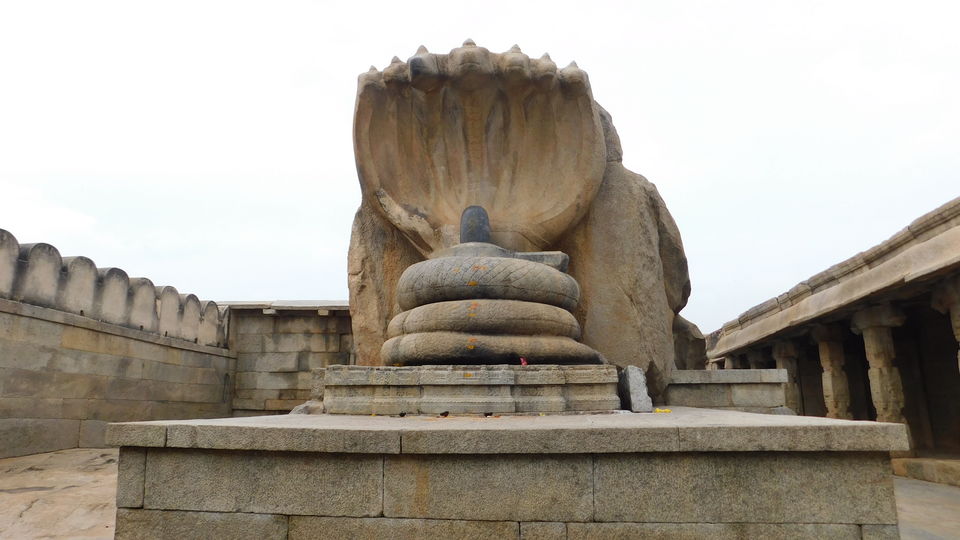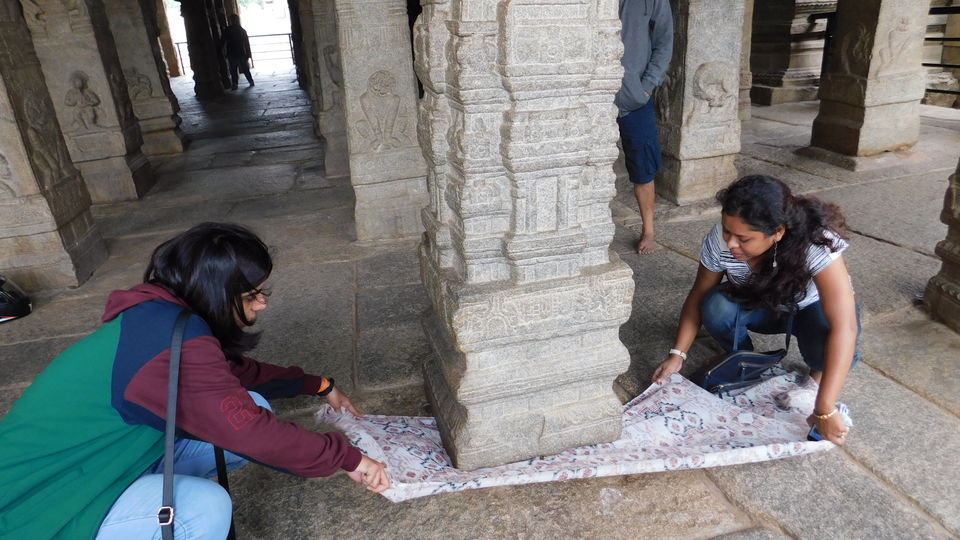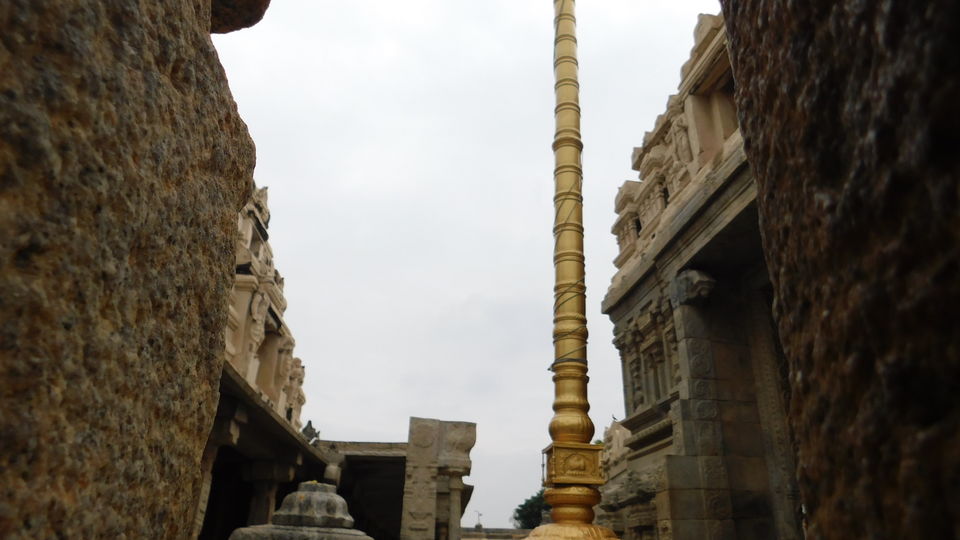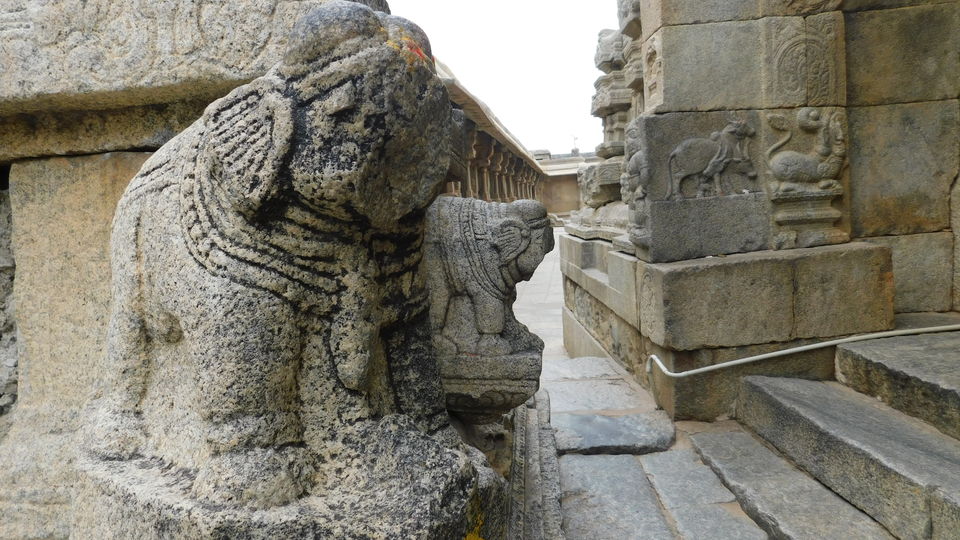 One of the major attraction inside the temple is the hanging pillar. There are multiple stories around that pillar. Some say that a British scientist even tried to move it but couldn't make out as to why the pillar was hanging mid air. To test it, we actually took a piece of cloth and tried to clear it from beneath the pillar. For most part, we actually could move the cloth. A simple explanation offered by the engineer at site was that this pillar was constructed with it's base towards the roof and it ended towards the floor. Due to weathering and other climatic changes, the bond between the end point of pillar and floor withered off leaving it hanging mid air.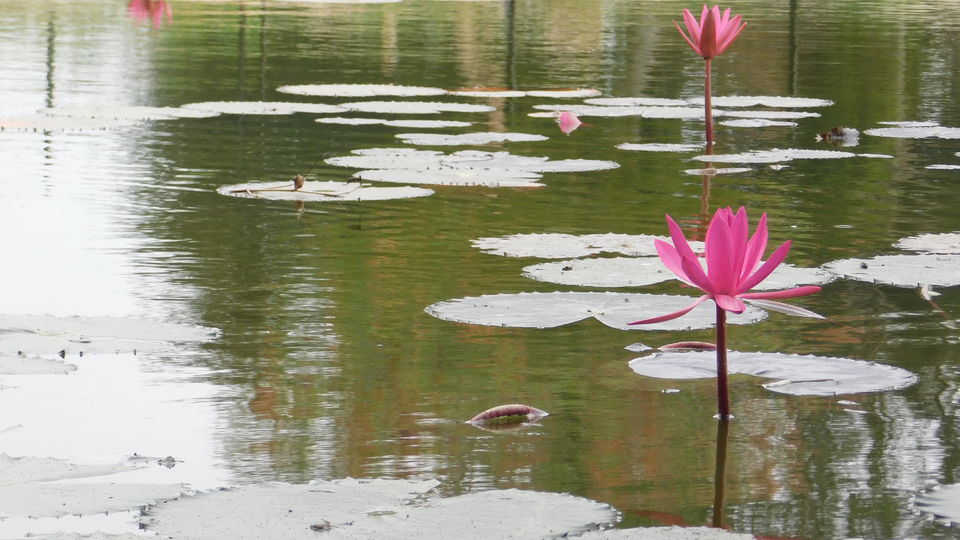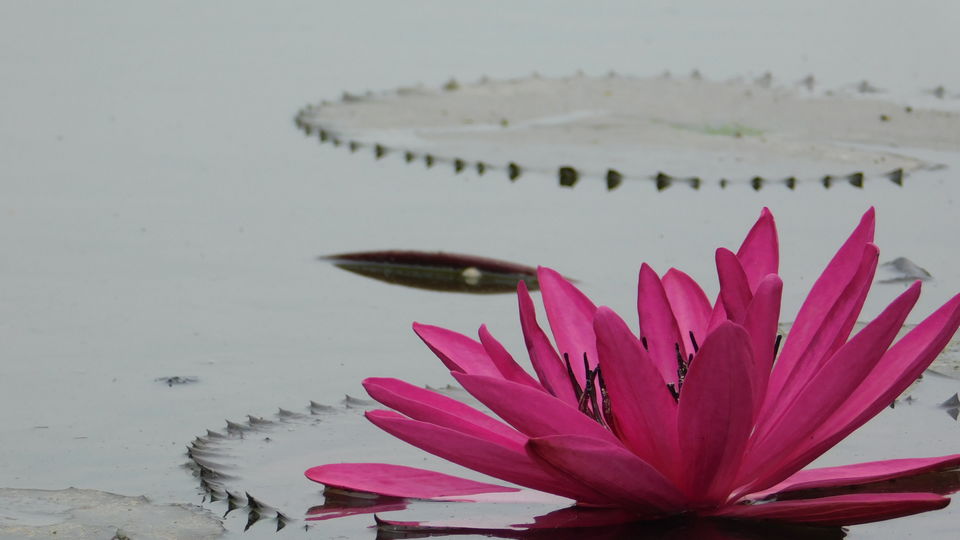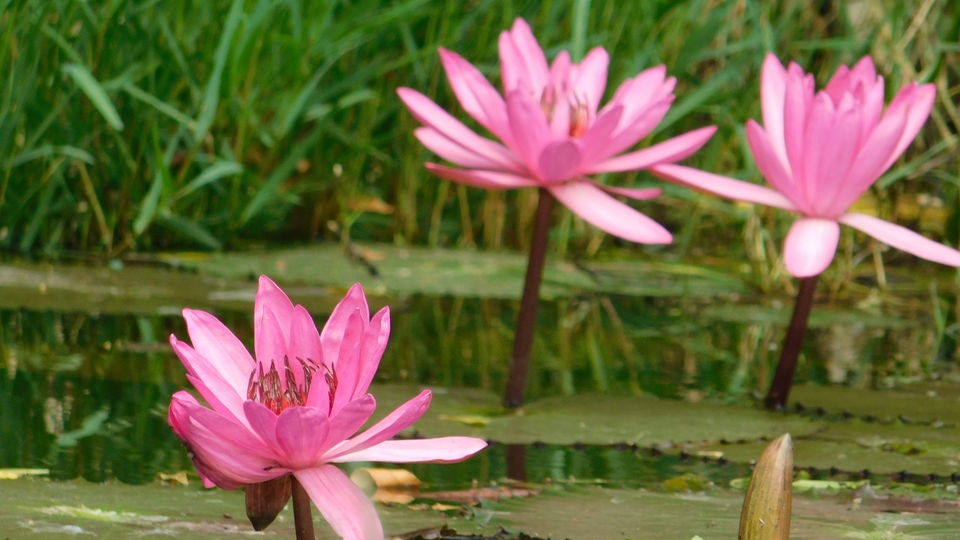 After exploring the temple we headed towards the huge Nandi statue. It's placed right at the entrance of Lepakshi. The proportion and details with which it's constructed is very peculiar. It's one of the most accurate statues which exist of Nandi. Alongside that statue is a small park where you can take a stroll and enjoy the beauty of lotuses in water if the weather and season favors you.
How to reach:
Lepakshi lies on NH 44 and is about 130 km from Bangalore. It's a well maintained road all through out and reaching here is as easy as going for a stroll.