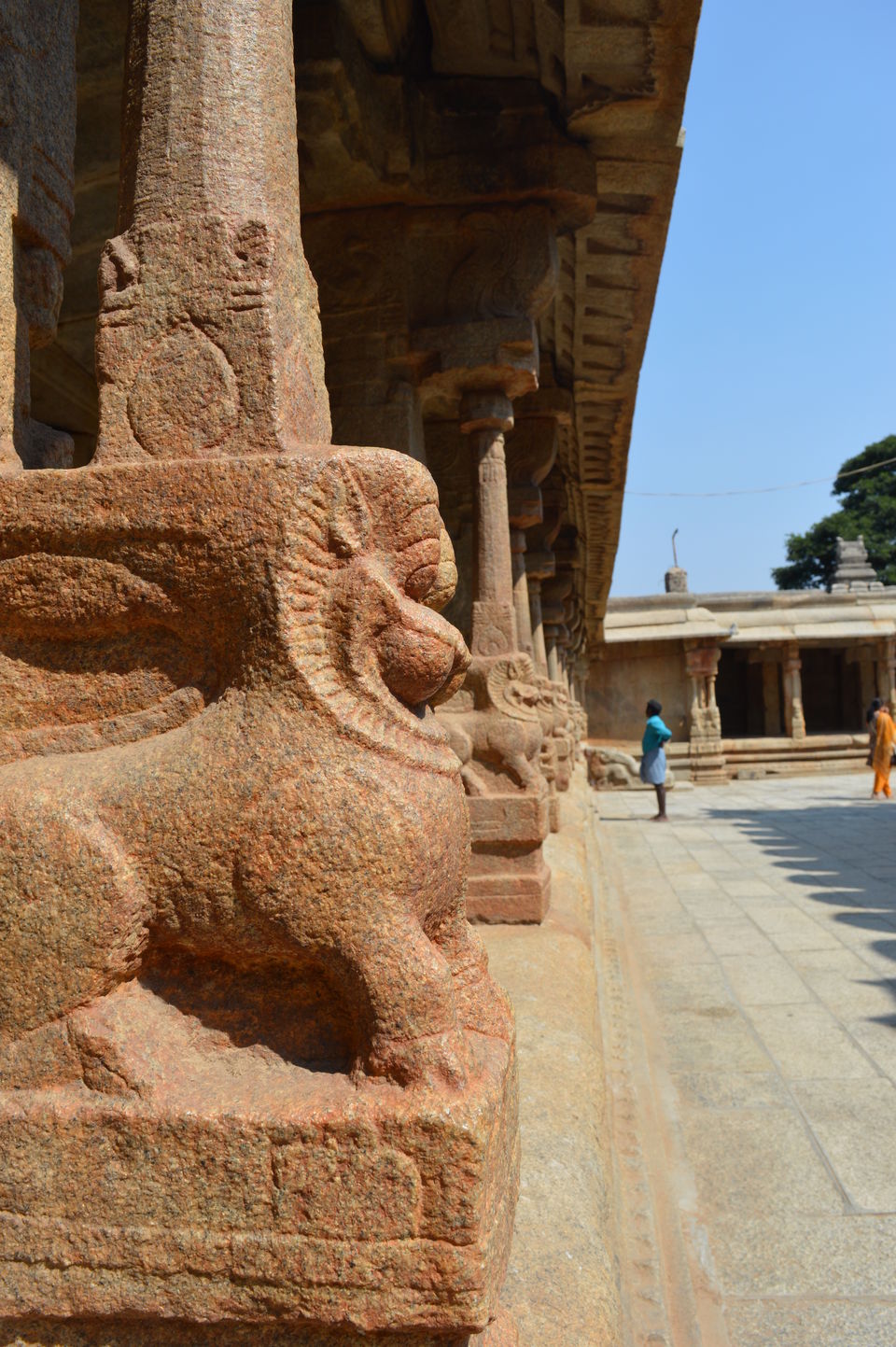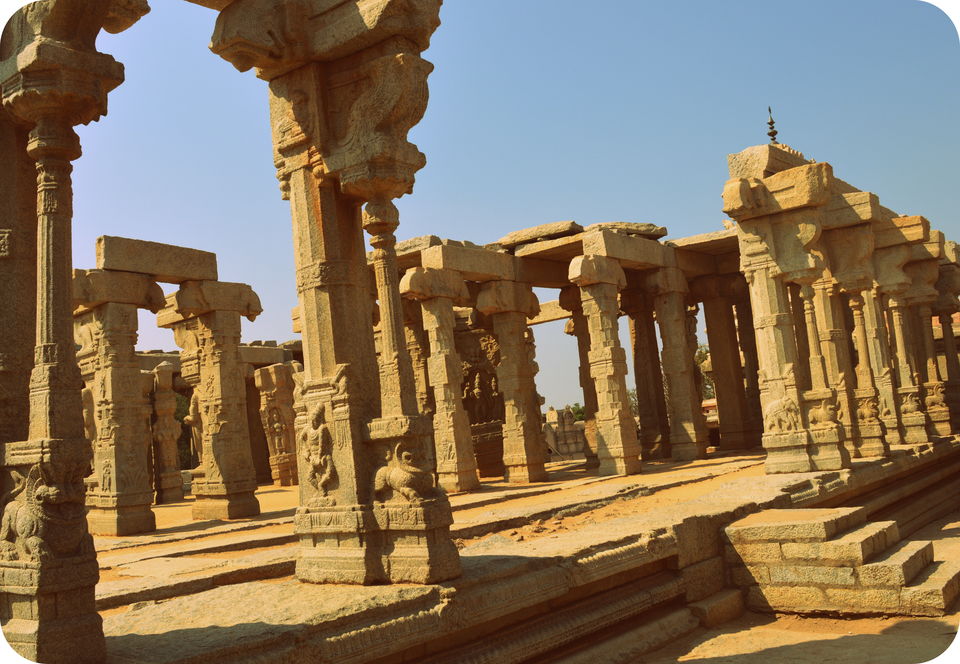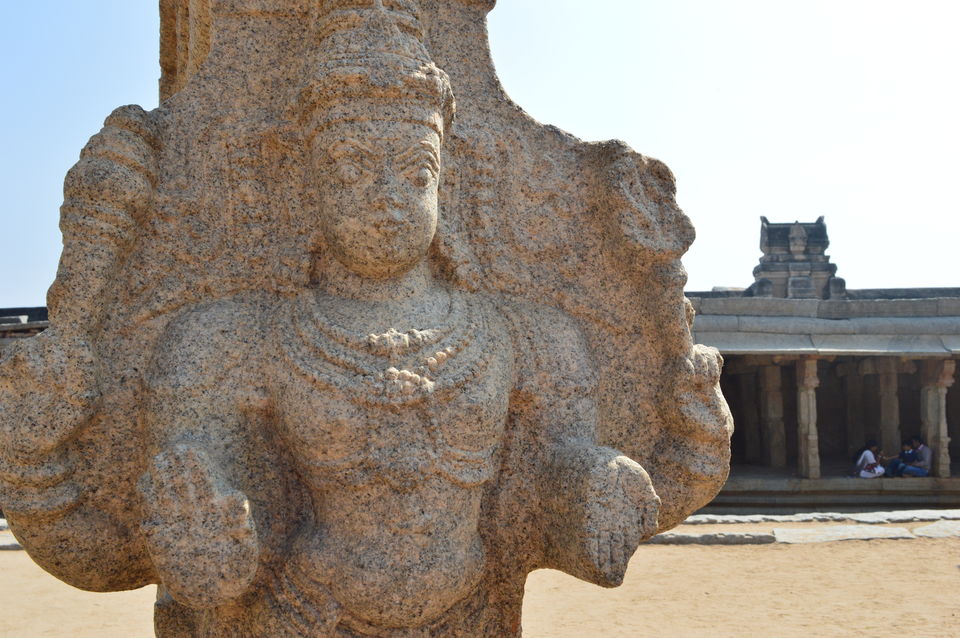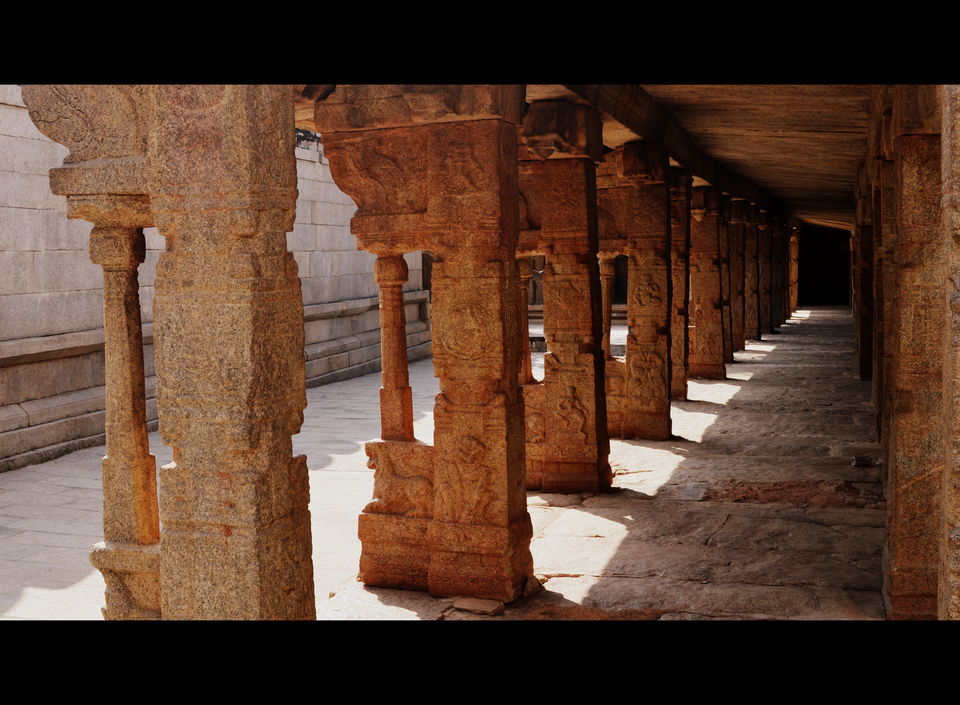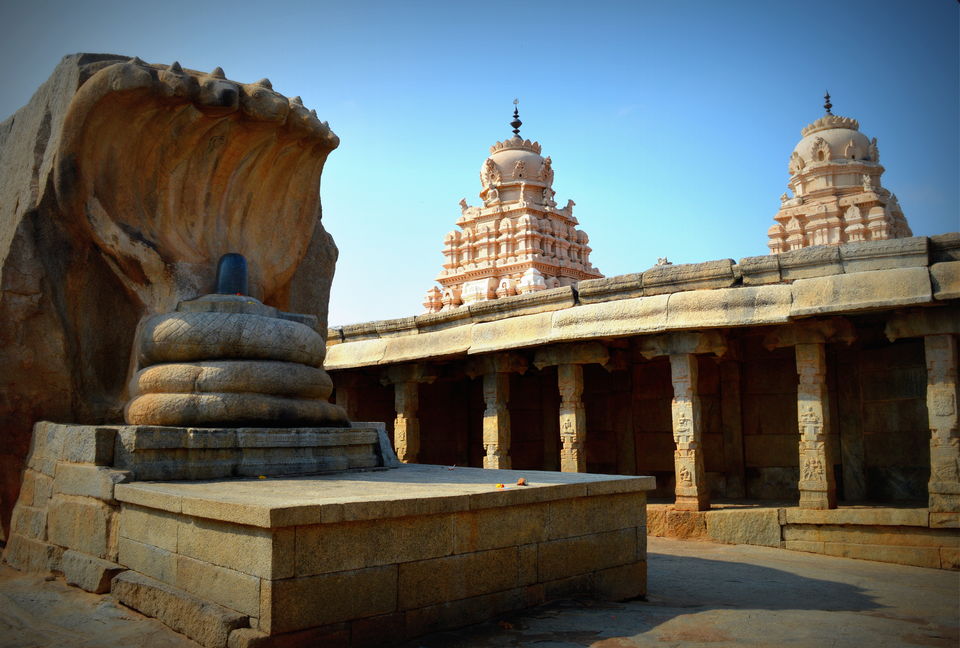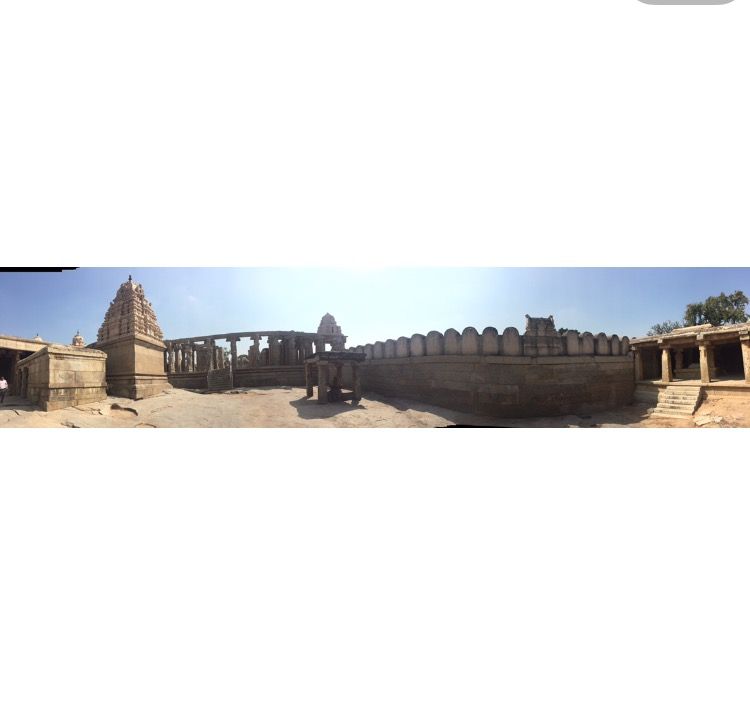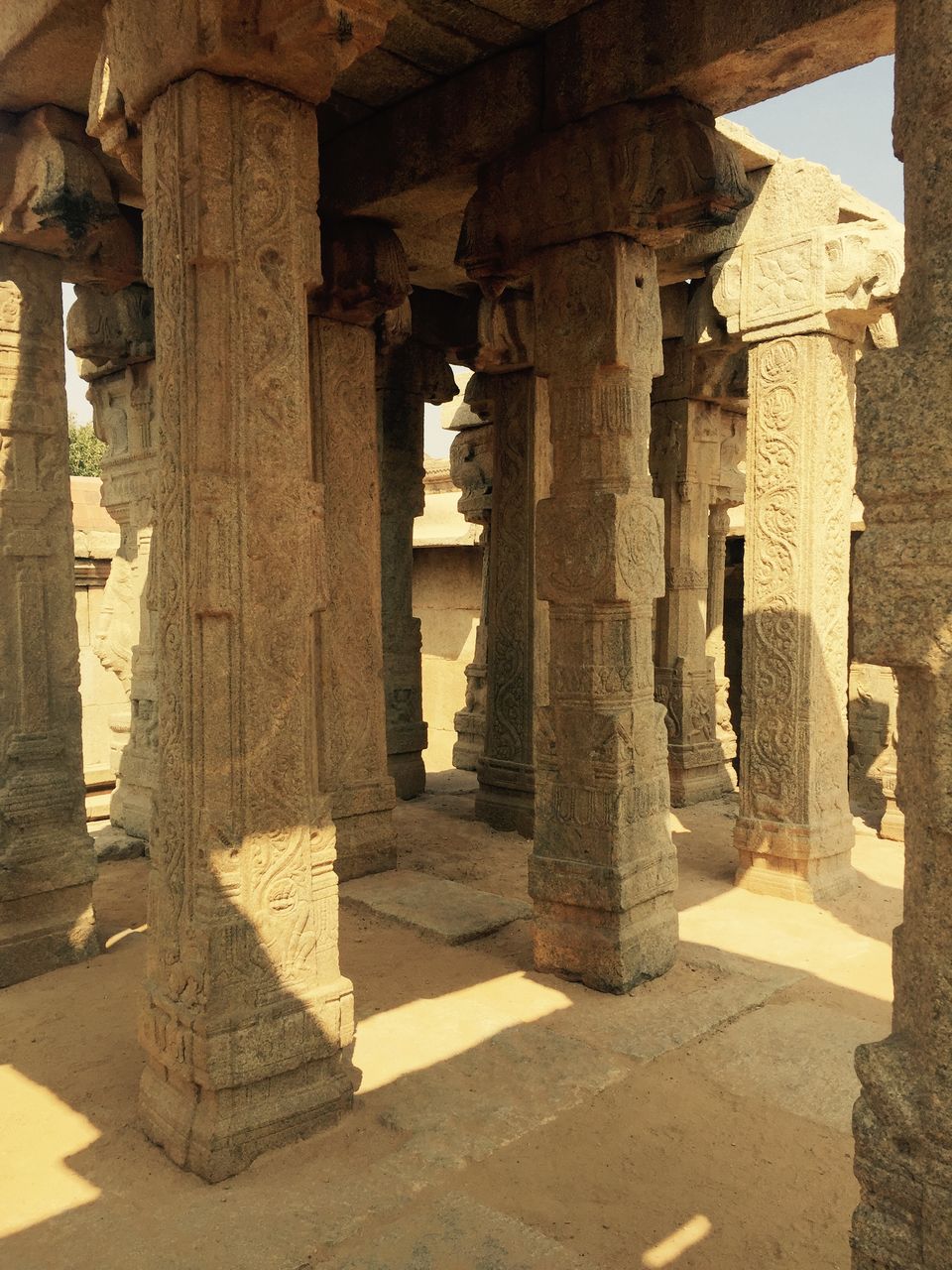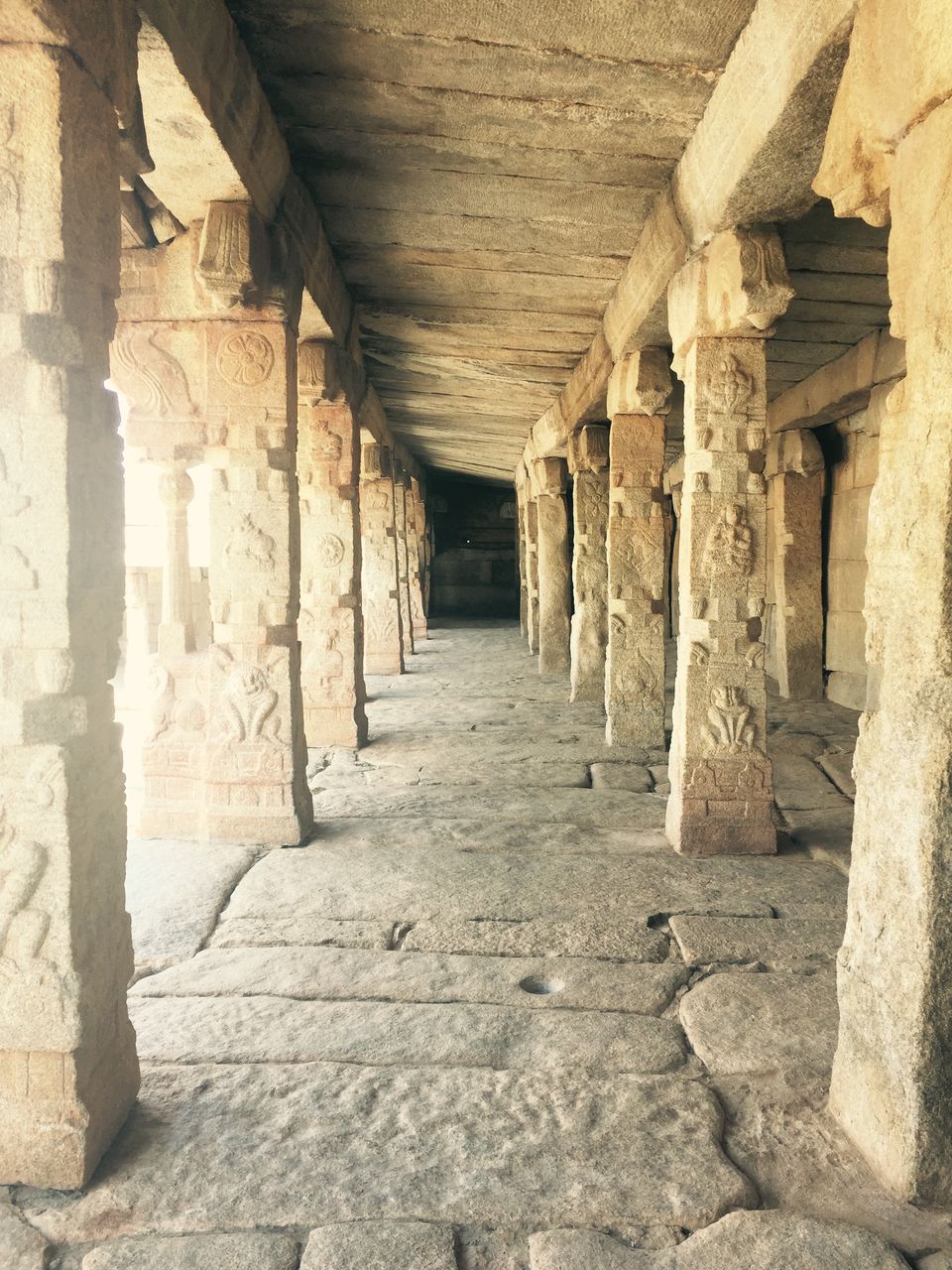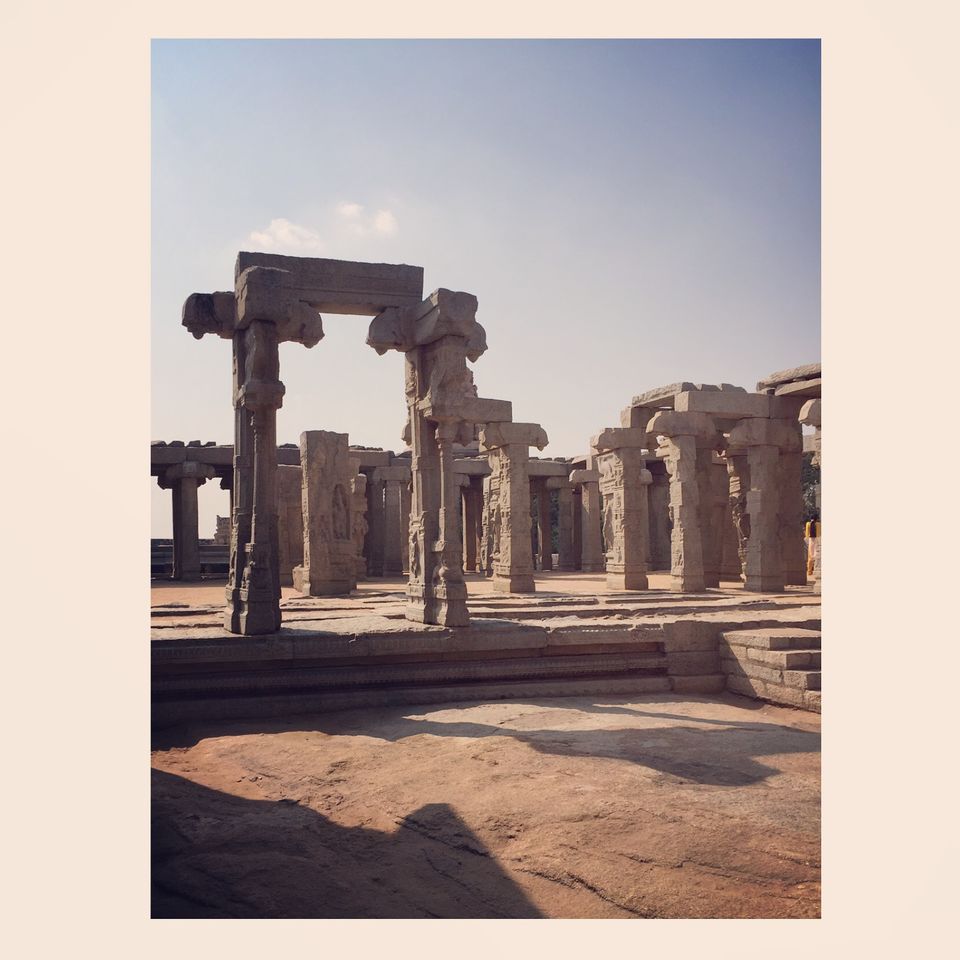 Lepakshi is a beautiful one day getaway from Bangalore. 120 kms away from buzzing urban noises is this quaint temple in ruins. NH7/AH23 provides you a seamless road trip experience to this historically and culturally rich find. Legend has it that the bird, Jatayu fell here after an unsuccessful battle against Ravana who was carrying Sita away. Rama, knowing that Jatayu tried to save his wife provided moksha to him by saying - Le, Pakshi (Arise, bird)!
The monolithic granite Nandi welcomes you to this tortoise hill, with its grandeur. The main deity is Veerabhadra while there are Vishnu and Shiva representations all over the temple as well. The huge Sheshnaag at the back of the temple will make you feel tiny in its presence. The Kalyana Mantapa, with its 70 odd intricately carved pillars also hosts the infamous hanging pillar of Lepakshi. Look closely at these pillars and you will recognize a familiar saree pattern.
Few pointers as you impulsively are enthused to visit Lepakshi:
Break of dusk/dawn is the perfect timing to view this beauty
This route is a biker's dream- ride away if you can
You need to take a left before Kodikonda- watch out for that
Carry your camera- your lens will be spoilt for choices
A guide is essential if you are as curious as me to know the story behind every pillar
Don's miss the murals (not much left though) on the ceiling inside the temple 
Beware of Interceptors on this way. 80 is the speed limit, which is painful! 
Food options are limited apart from an AP tourism hotel one near the Nandi. Carry your own food, if you can
Until next time.