Yes , you read it right this visit of mine to Nandhi hills is on a rainy day.
Nandhi hills is claimed to be a monolithic granite rock which has origin for six rivers.
Guess what , rainy day give the advantage that you don't have to reach early in the morning to witness a foggy climate , a visit around 12pm will itself be enough. Like the below image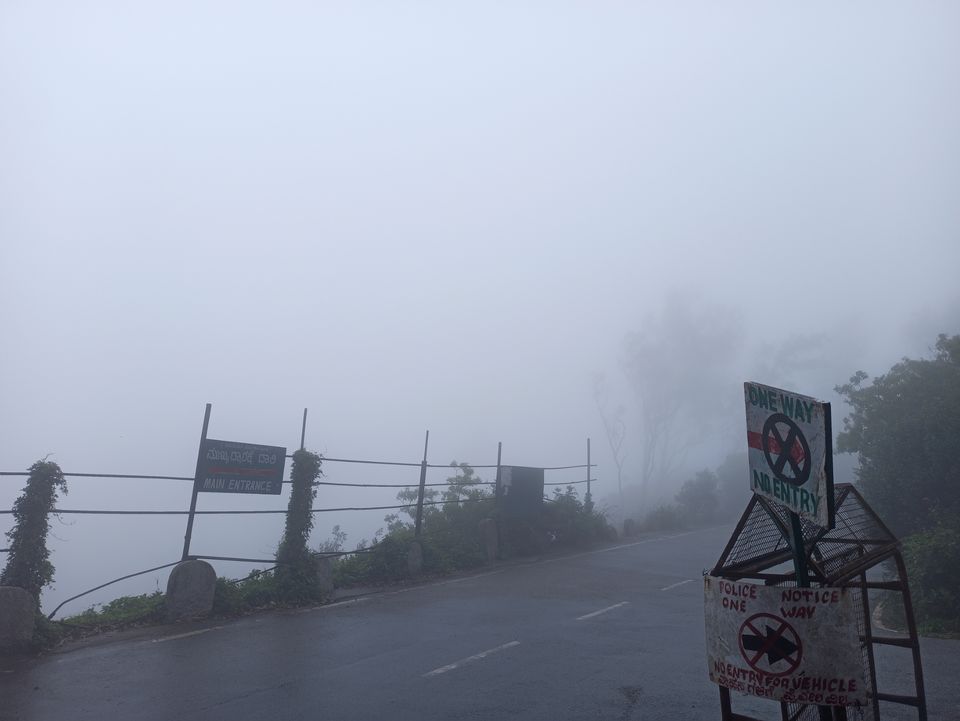 The other advantage is that there is no vehicle rush in the Nandhi hills at these times. The car and bike parking is at the top of the hills and then about a km of walk to be done to reach the view point.
The tickets price is Rs 5/- person and for car parking it is Rs 150/- which permits four person by default inclusive.
Tip : Pack home cooked food to have lunch in the hill top as not much of food option is available at the hill top. Those available are priced at premiums.
Caution : Practice the means to keep monkeys aways during the food munching time, as there are plenty of them.
The tourist department provides a bus service to travel for the final 1km distance at Rs 25/- per person. This can be a good option for onward journey , while the return down hill on foot is enjoyable in the pleasant climate.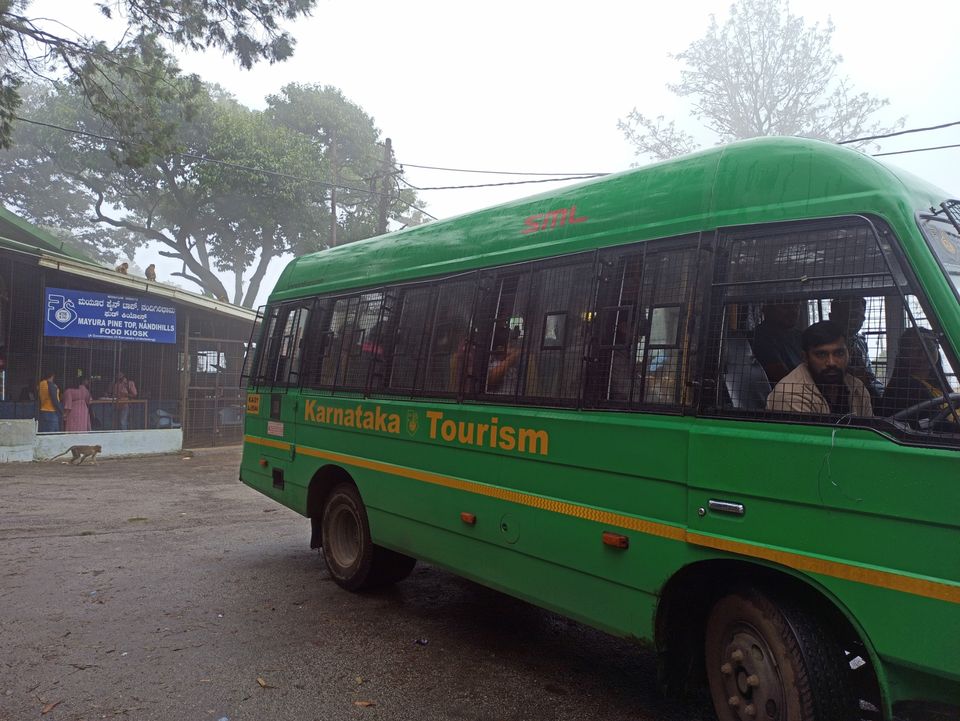 Get in with your cameras to have nice pictures amid beautiful wooden tents and view points.
Note : Carry an umbrella if you do not wish to get drenched in the rain ,if it rains by any chance on the hill during the visit.