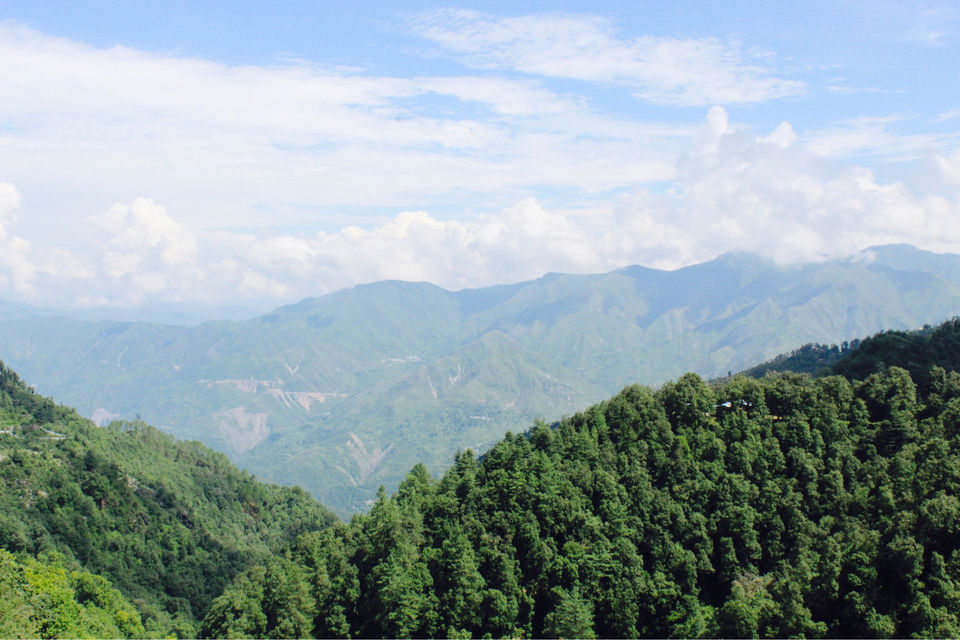 Let me introduce you to the "Queen of Hills". This was the first time I travelled to mussoorie. Though I have visited the other hill stations like Manali, Nainital, Lonavala etc.
I visited Mussoorie in July, everyone knows that this is a rainy season for the hill station and lots of people avoid to go in this season. But believe me if you want to see the nature at its best, visit mussoorie in monsoon. Beauty of mussoorie is at its best during monsoon. Even though you can visit mussoorie in winters and summers but I will recommend visiting at this time of the year. This is totally upto you. If you like to see the snow you should choose winter and if want to get a relief from heat in summer then this place is for you. Also, you will be getting less crowd and so you can enjoy in peace.
It depends of what occasion you are going to Mussoorie. You can make a long trip If you are looking to spend peaceful time but for exploring the hill station 2 to 3 days are enough. One thing to note here is if you are travelling to mussoorie, please plan a day for Dehradun as there are some good and exciting places to visit and also its near by to Mussoorie which is approximately an hour travel.
How to reach : Best way to go to mussoorie is by your own car or you can also take a cab but this may be costly. One other way is taking a Volvo bus which goes from Delhi "Kashmiri gate" and "Gurgaon old bus station" if you travelling from Delhi NCR. I was travelling from Delhi. These will cost between 800-900 per person which is quite pocket friendly. You can leave in the night and can reach Dehradun by morning so these buses are perfect regarding your office or college timings. I have taken the bus of 8:00 pm from Gurgaon and reached Dehradun at 4:30 AM. You also have an option to choose flight from Delhi to Dehradun or from whichever city you are travelling.
A day in Dehradun :
After reaching Dehradun, you can go to the hotel and check-in as you must be tired.
Hotels : Hotels of Dehradun are very pocket friendly, you just have to choose the right area. I have booked hotel at prince chowk.
Where to eat : Prince chowk is heaven for food lovers specially for non-veg lovers. So it's time to take a small break and have some amazing breakfast in Dehradun. Foods in Dehradun is delicious and very pocket friendly. Believe me you will get yummy food in every range even there are lots of "Dhaba's" where you can have yummy "Parathas..". If you are non-veg lover, you are at the right place I guess. There are lots of pocket friendly hotel with absolute great taste.
Where to go : There are some good places which are must visit.
Robber's cave / Guchhupani : You will thank me after visiting this place. You can get the cabs from your hotel to reach here. You have to remove your shoes here and take the sleeper which are available on rent of just 10 rs and now you are ready to get into the cave. There are small shops which offers Maggi, tea, coffee, momos and some other snacks. At the time I entered into the cave I felt that this is worth to visit the place. There is a long cave with the water on the bottom everywhere. You have to walk in the water and sunlight from the top of it just makes it more beautiful. The walk in the cave is its beauty. You will be amazed by the beauty of the place.
Sahastradhara : I was very disappointed by this place as I have seen the beautiful pictures on google but it is not worth. Fall is beautiful but people have made it so dirty by throwing the garbage. Please don't ruin the beauty of nature if what I will say to these people.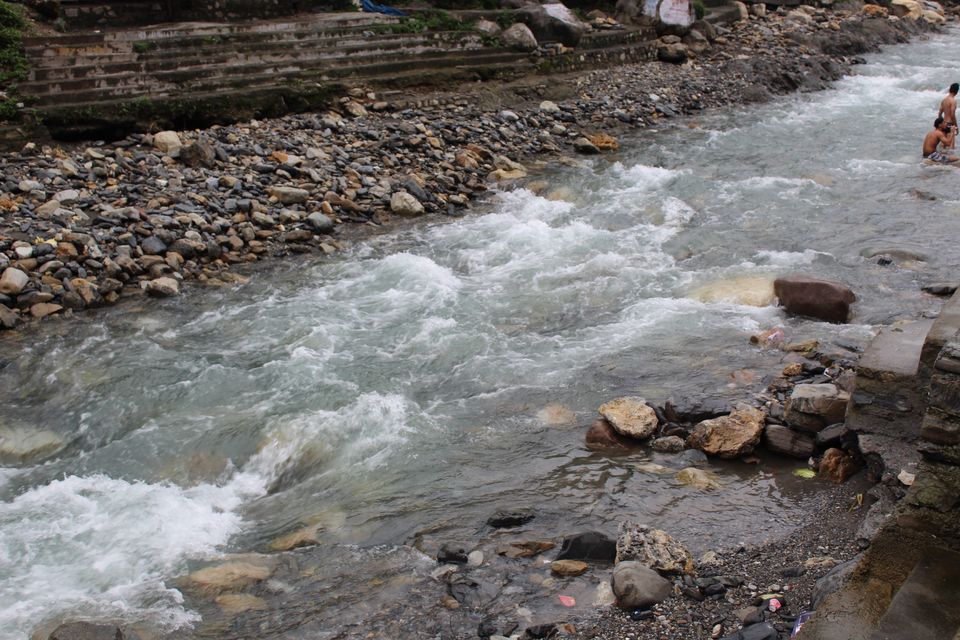 Dehradun Zoo : You will see the variety of animals here and this place is well maintained.You can see leopard, crocodile, monkeys, beautiful birds, peacock, dear and some other animals too. You can also have some foods from the food corner. Also there is one 3D show which is a must watch. They have aquarium in the zoo but that is up to you if you want to see that. Charges of zoo is 20-30 rupees and for 3D show its 50 rupees. They offer discounts if you are taking all 3 (zoo, aquarium and 3D show).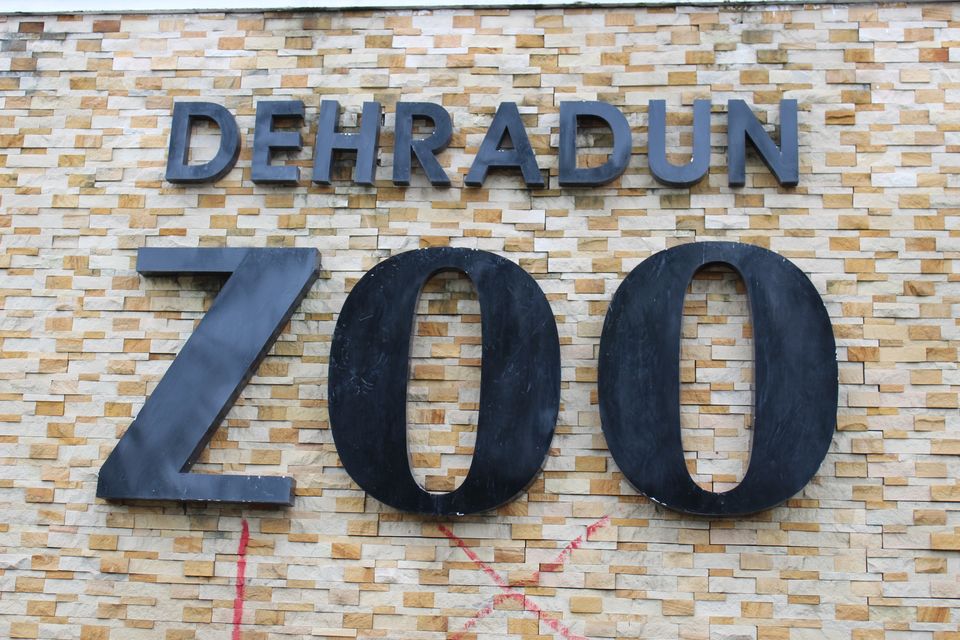 Next morning - Travel to mussoorie. Its time to leave for mussorie. If you have your own car then good otherwise you can get the buses from Dehradun bus station which will cost 60-70 rupees and will take approximately take 1 hour to reach mussoorie. Also cabs are available which will cost between 1000-1200 rupees.
As you have already reached mussorie, you will fall in love with the beauty. Green plants and uff… the cloud makes the weather more beautiful. You can leave the day at leisure roaming around the hotel on the hills or take a short walk on the Mall Road.
Next day in Mussoorie: Let's explore the hill station. There are lot of places but what I loved mostly is "Walking on streets in awesome whether, You can say that the way is better than its destination".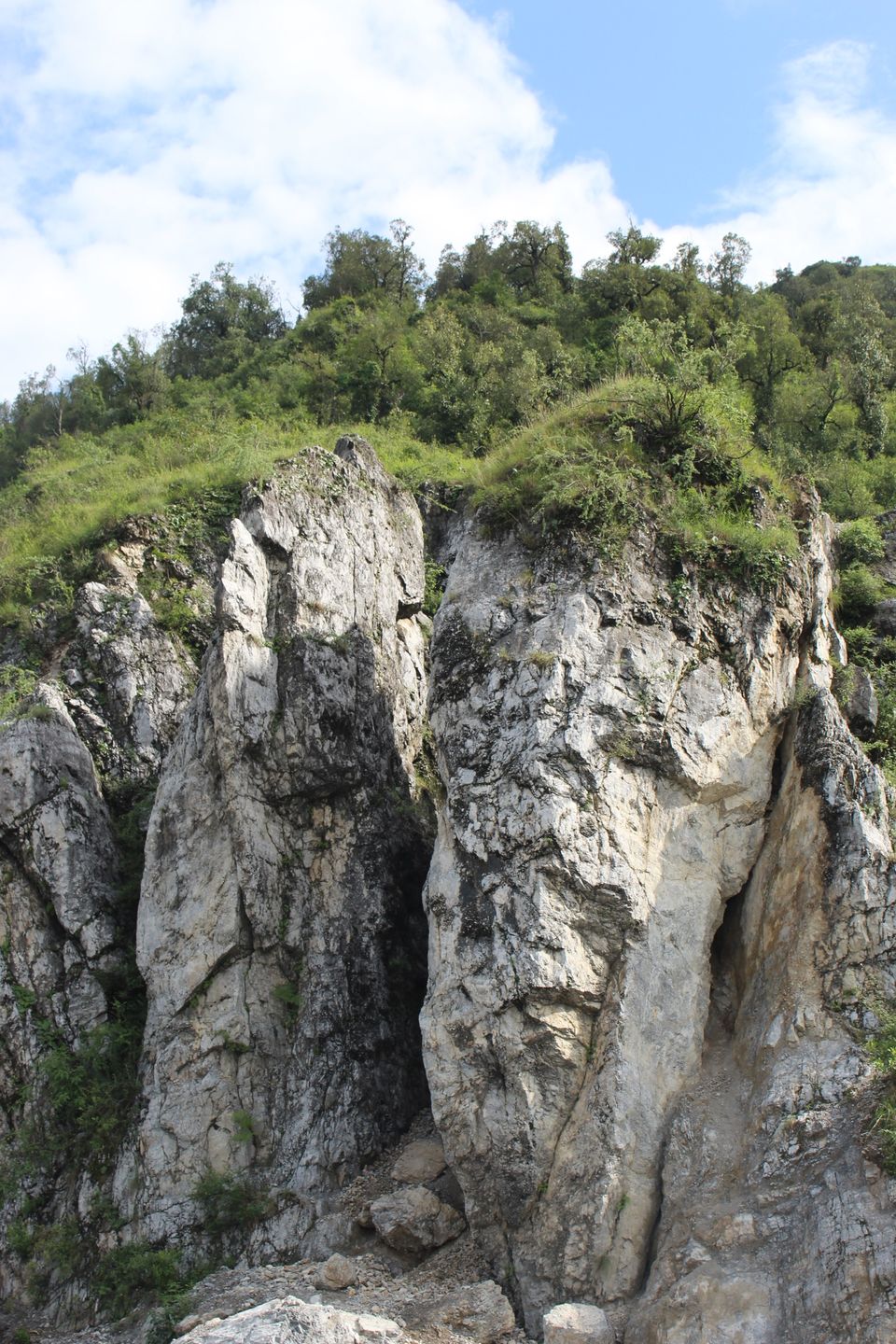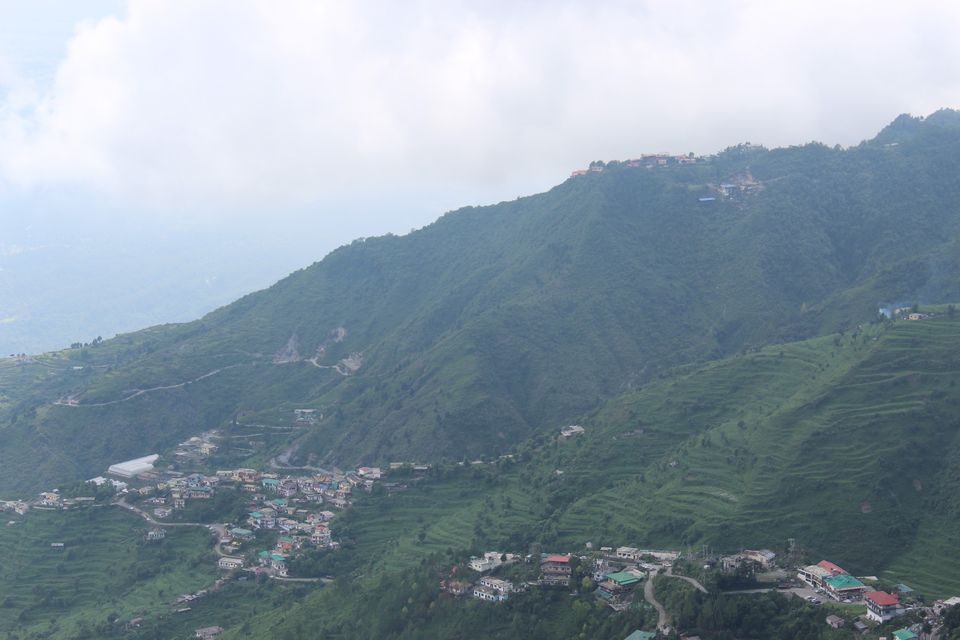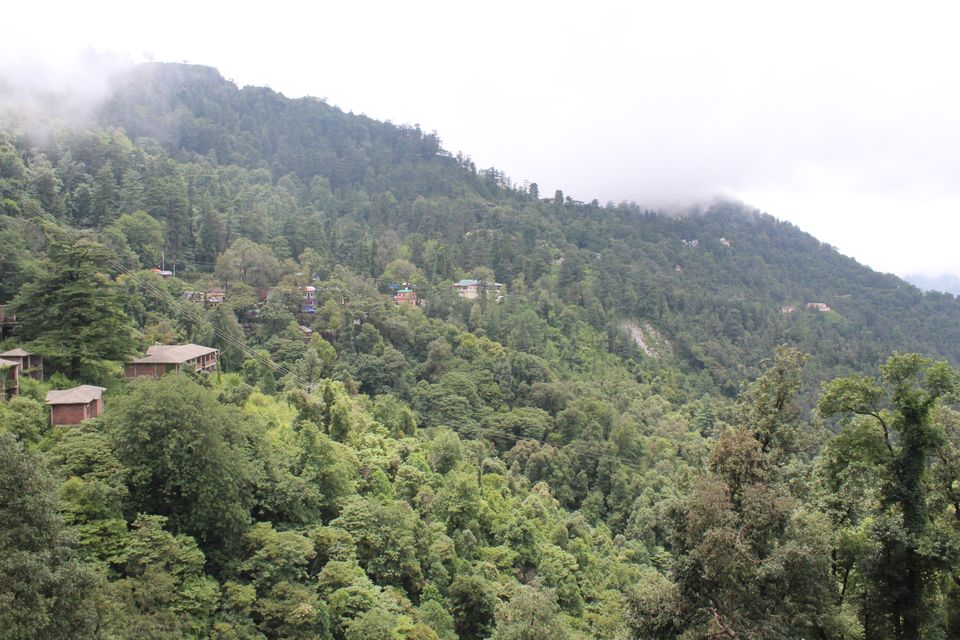 Hotels : You can get the hotels range between 1000 - 10000. This is upto your budget. I have booked the hotel on Mall Road. Whenever you are travelling to a hill station "Mall Road" is the best place to stay with quite good view.
What to eat :There are lots of shops to eat at Mall Road. I have taken first day breakfast in hotel which is very good and pocket friendly. After that we ate some "Parathas.." Which were just delicious. I just don't remember the name of hotel but the taste was sooo good and those were of just 25-30 rupees per paratha. Also brands like "Dominos" "Moti mahal deluxe" and others were available. You can get everything you want to eat.
Where to go : I will mention to wear comfortable dress and shoes so that you can enjoy fully. First of all enjoy the weather and walk to the Mall Road.
Mall Road : This is the place to take a long walk and enjoy the scenic beauty.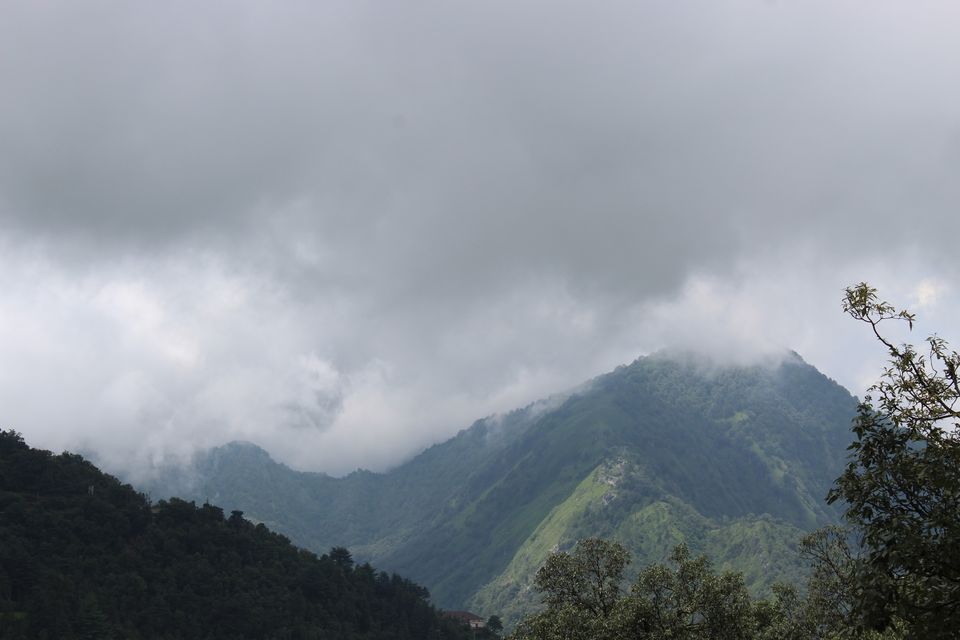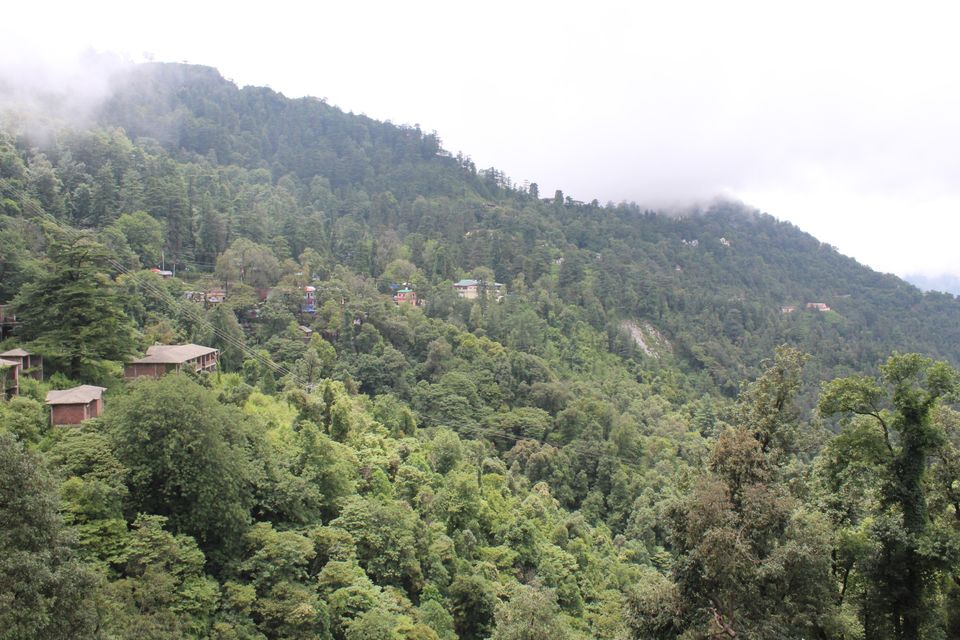 Lal Tibba : This is the point on the top of mussoorie from where you can see the beautiful Mussoorie view. Cable cars will be here to help you to reach the point. This will cost 120-140 per person. This is the point from where you can see Kedarnath and some part of himalayas but whether should be clear to see this.
Kempty fall : This place is on the top but don't set high expectations from the Kempty fall. You can enjoy the journey to the Kempty Fall. Fall is beautiful, but there are lots of shops on the top of water which just block the beautiful view. This is 12-15 km far from the Mall Road, you can get the taxi to reach here. There are shops to eat and do shopping.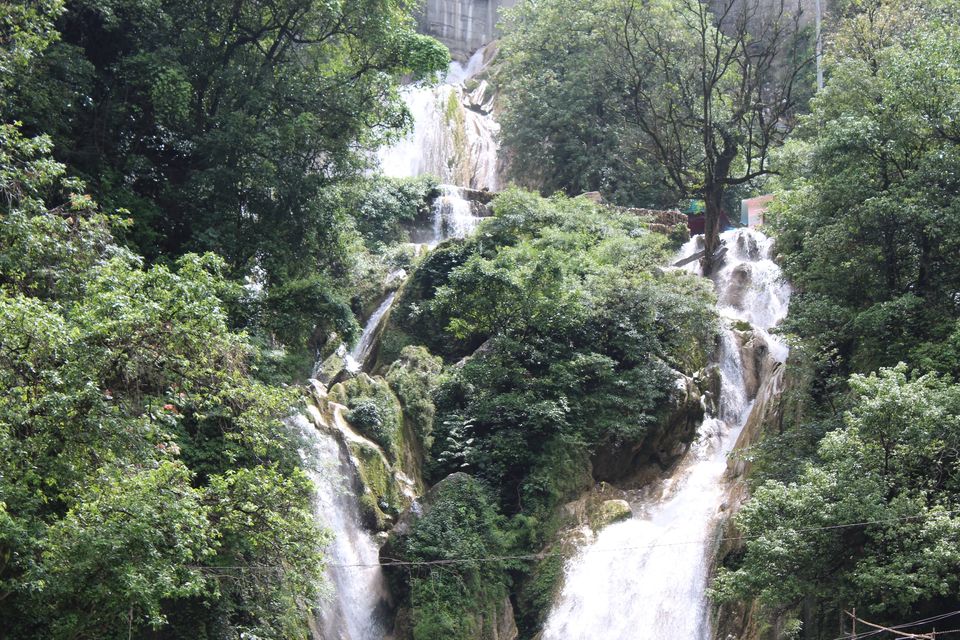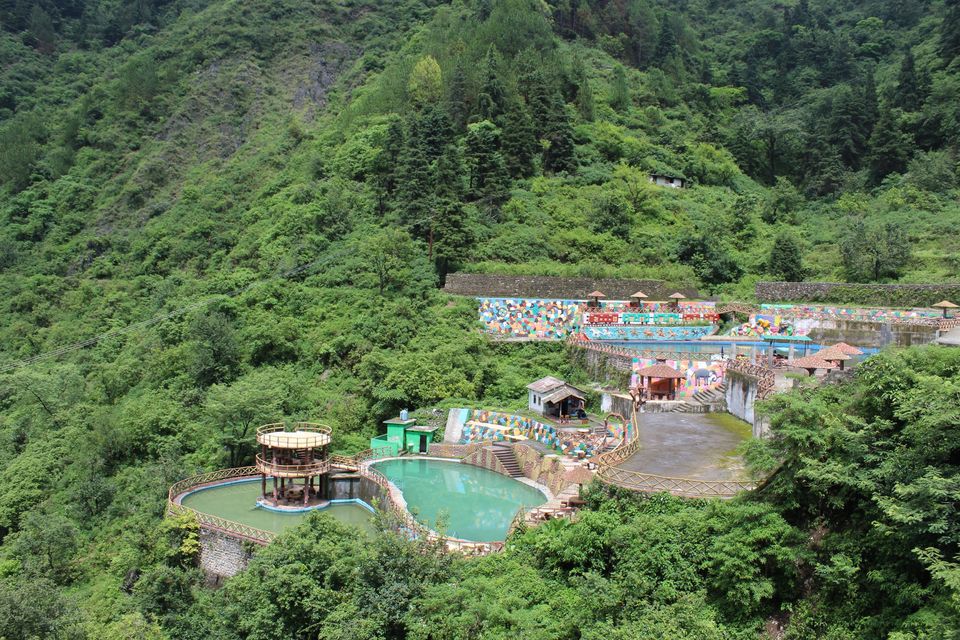 Company Bagh : Very beautiful garden in mussoorie.You can reach here by rickshaw which will cost 200 per person. The garden is really beautiful with a small fall and wax museum. You can enjoy food in the food court. Entry ticket of company garden is nominal between 25-40 rupees per person.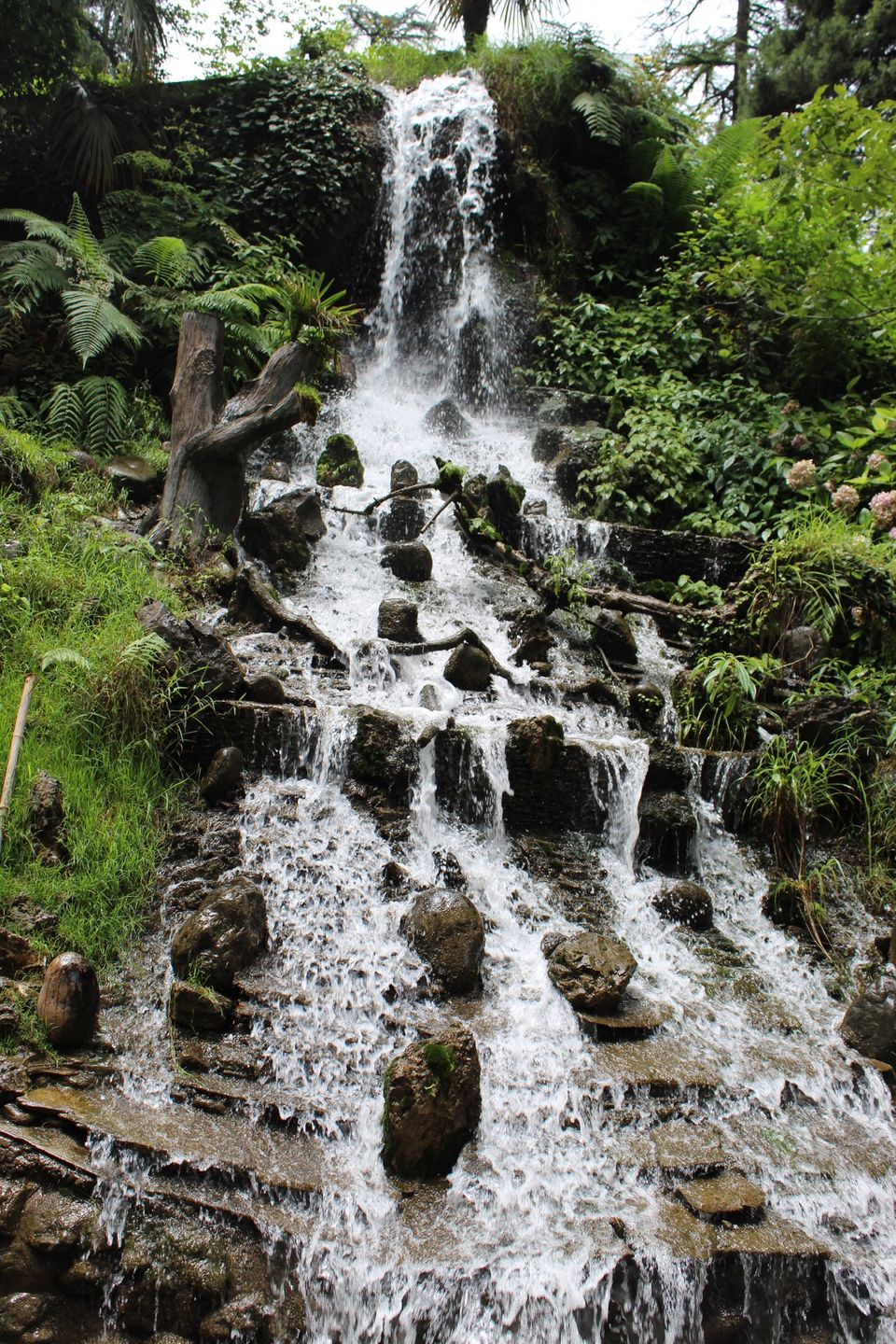 Clouds End Resort : If you want to touch the cloud you must visit the cloud's end resort. But I was lucky enough to touch the clouds in mussorie everywhere as the weather was just awesome.
There is a point called "Echo point". As the name mentioned your voice will come back to you.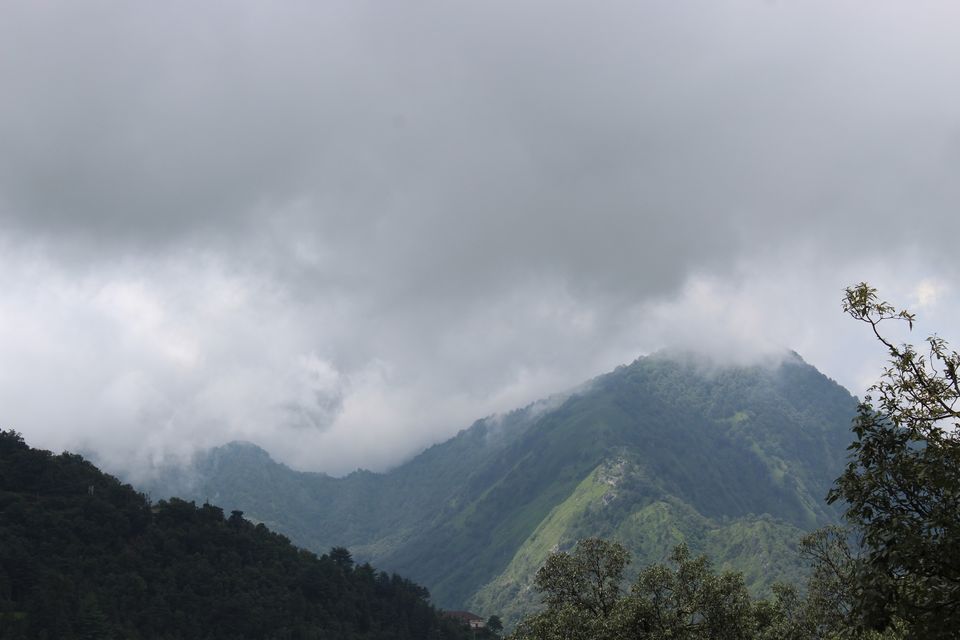 Gun Hill : This is a high point on the hill from where you can see the hills and the beautiful view.
Frequent Searches Leading To This Page:-
top places to visit in rishikesh, best treks near dehradun, budget dehradun packages, top places to see in dehradun, tourist places near dehradun within 200 kms