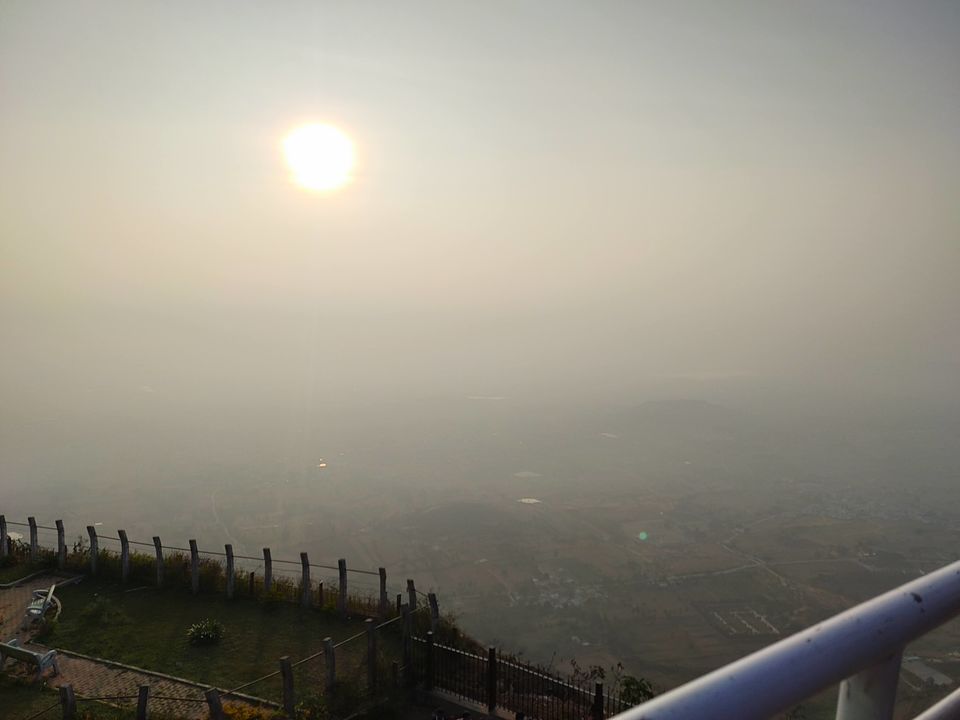 Best Place to Visit Winter Season ( September - March)
Do you love nature and don't look at the watch when you are relaxing with the nature? If your answer is Yes, then Nandi Hills is for you. If you don't have time to read this full visiting experience, read my Nandi Hills visiting tips.
Nandi Hills is a beautiful hill station near Bangalore city, of Karnataka state in India. The nearest airport is Bangalore international airport, which is about 20km from the foot of Nandi Hills. If you are driving from Bangalore city, it is about 60km from the city and may take about 2 hours depending on the traffic conditions and from which part of the city you are starting. It is one of the most scenic hill stations within short driving distance from Bangalore and is above 4800 ft from the sea level.
Once you start driving up the hills, you may want to keep your camera aside and focus fully on the road and watch for oncoming traffic. There are sharp turns and steep sides with minimal barriers on the side. Local and frequent visitors were seemed to be driving pretty fast and we found several young guys driving bikes and cars crazy.
Beware of Monkeys - do not expose food.
When you drive to Nandi Hills, beware of monkeys. Never leave your car windows and doors open. Do not keep food in hand. Monkeys are pretty aggressive and they will grab the food from your hand. You could get hurt with their nails or teeth. Our car was attacked by few monkeys and they made a lot of efforts to bang on the glass in an effort to grab the food visible through the glass. They expressed their disappointment by pooping all over the car while our kids provoked them showing food packets sitting inside the car.
Any time of the year is good to visit this hill station. The climate is moderate and never goes to the extremes. The temperature at summer goes up to 25~28C and in winter it falls as low as 8~10C. Lot of people visit during summer to escape from the heat in other parts of the country. Also, during the festivals in the temple, many devotees visit the place.
We visited in Febraury 2021. The temperature was pretty cool and it was drizzling during the drive, which made the drive a bit difficult but we all enjoyed the visit.
If you are visiting early morning, especially in the winter, carry a sweater.
Try to return from the hill station before evening since driving after dark can be quite dangerous if you are not familiar with hill station driving. The hill station and park at the top is officially open till sun set, but lot of people seem to be staying around even after the normal visiting hours. Check out Food and Accommodation at Nandi Hills also. There are good farm houses and farm stays on the outskirts of the city, which attracts lots of city dwellers who want to have a calm and serene weekend in farm houses or farm stays. Read about this here: Farm houses and farmstay around Bengaluru for weekend and vacation stay.