Month of Travel: End of June
Best time to visit : From June-Feb
We a group of 4 friends traveled by car.Ananthagiri is 70 km approx from Hyderabad and travelling by road is the best option if you want to enjoy the weather and scenery, though I believe you could take a train as well till the vikarabad station. We started early in the morning at around 7 am and reached Ananthagiri by 9.30 am With a break for breakfast on the way.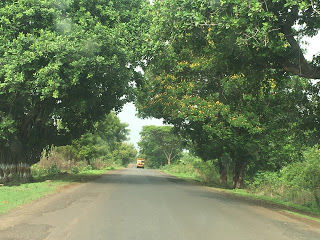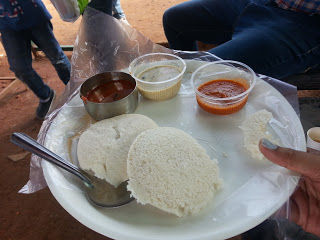 Places to see in Ananthagiri:
Anantha Padmanabha Swamy Temple:
This temple is located in Ananthagiri Hills, about 75 km from Hyderabad. Lord Vishnu is in the form of Sri Anantha Padmanabha Swamy and Ananthagiri is named after him.
Trekking:
There are two trekking trails in the forest, one that begins from the Anantha Padmanabha Swamy Temple and another that begins about 0.5 kilometers from the temple, that is right opposite to the temple gate.The jungle trail was lush green and had a beautiful view, we could only hear birds chirping, our own footsteps and rattling of leaves every now and than. At a point we were actually scared to go any further but do not worry it is a completely save place with people visiting frequently.
Trail 01: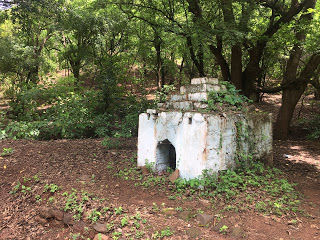 The forest right beside the temple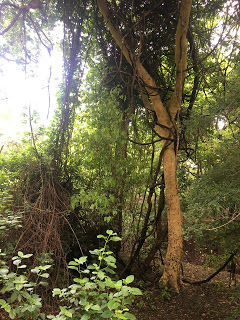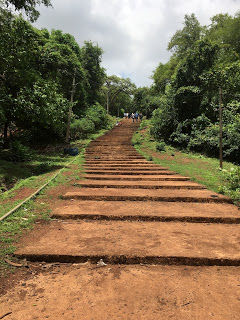 Trail 02: The second trail is about 0.5 km opposite from the temple gate.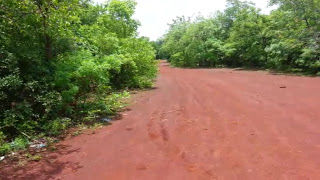 We also drove around 2-3 km from the temple and found some interesting viewpoints, the whole place is lush green and less crowded, though the whole experience would have been much better with rains, nevertheless, it was a good break from the concrete jungle that we dwell in.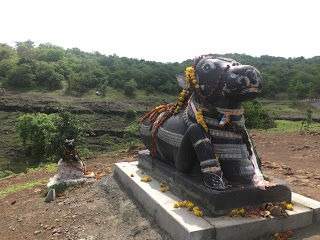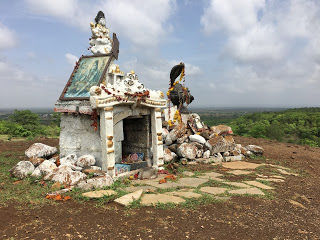 As the Sun was getting hotter and hotter we did not bother to find the lake and decided to head back to Hyderabad and have our lunch as we were really hungry by now.
Were we had Lunch? The drive to Hyderabad was pleasant but as i already mentioned ..we missed the rain big time, so we headed to this Arabian Mandi place which is quite famous in Tolli chowki named " Al -Zaara matbaq Al- Mandi" heard a lot about the outstanding Mandi that this place serves and went with a lot of expectation. The place is setup in an authentic way with floor sitting and private cabins, we waited impatiently for our mandi to arrive but it was not really as expected. We have definitely had better Mandi in Hyderabad this place just came across much hyped. Any who we finished our Mandi and headed back home relaxed and content. Do check out "Ananthagiri Hills" if you are looking for a getaways from hyderabad, if you are a nature lover you would definitely love this place .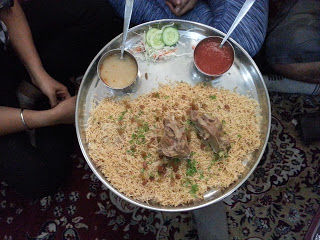 Some pictures from the trip :