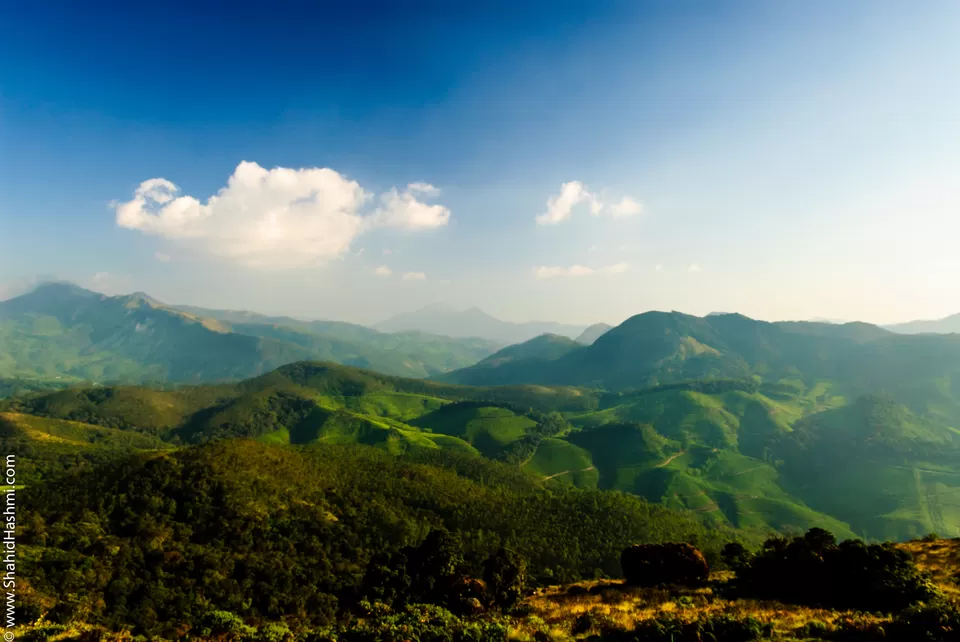 Neelakurinji, (Strobilanthes kunthiana) (Malayalam: നീലക്കുറിഞ്ഞി) (Tamil: நீலக்குறிஞ்சி), sounds like a strange name, especially for a flower that has a habit of showing up once every twelve years only.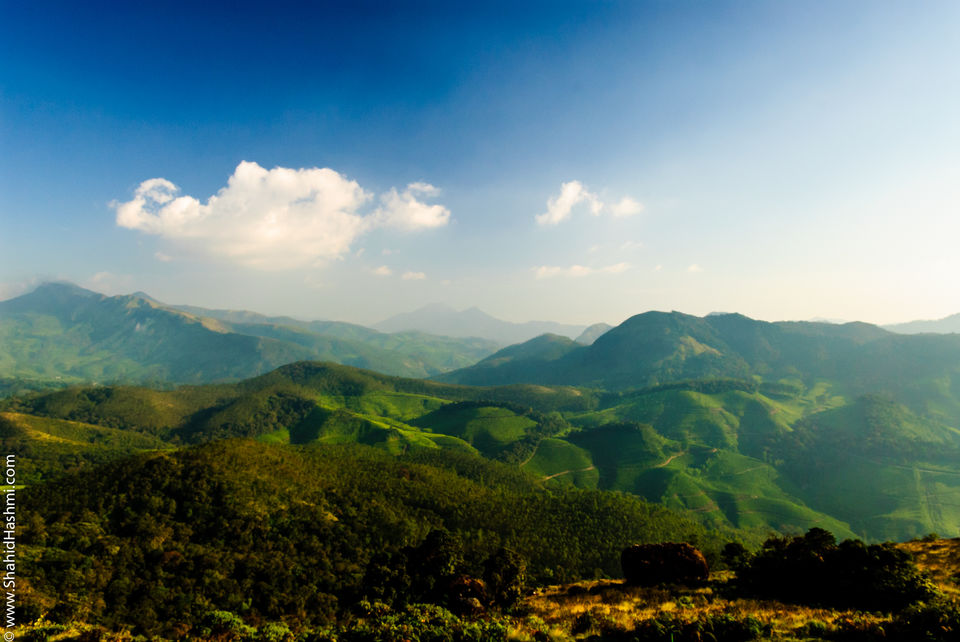 The impact of the sheer numbers of these flowers is so intense that an entire range of mountains where they grew came to be known as 'the Nilgiris', the blue mountains.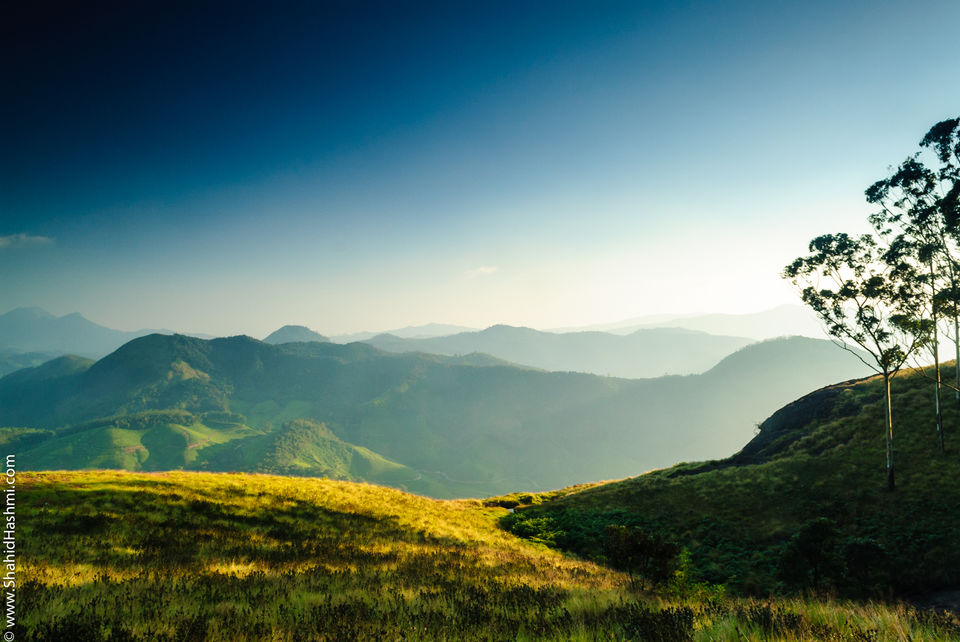 My anxiousness to witness this phenomenon, nature's ritual of spraying this entire mountainside with blue and indigo once in twelve years took me to Eravikulam National park along the western ghats in the Idukki district of Kerala in India (between 10º05'N - 10º20'N latitude and 77º0'E - 77º10'E longitude).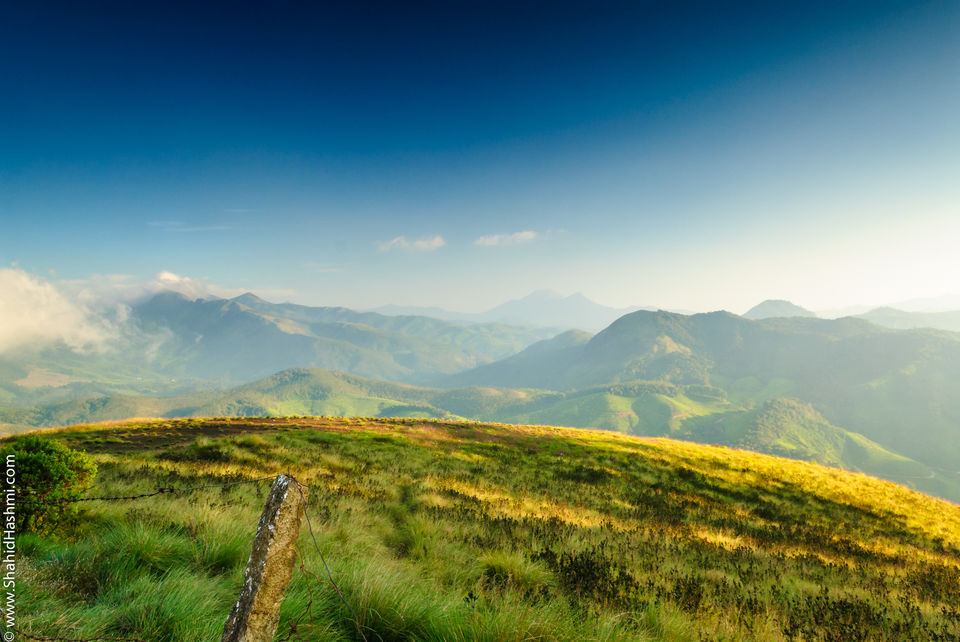 I drove from Munnar to the park and climbed up to a plateau at about 2,000 meter height to reach a rolling grassland.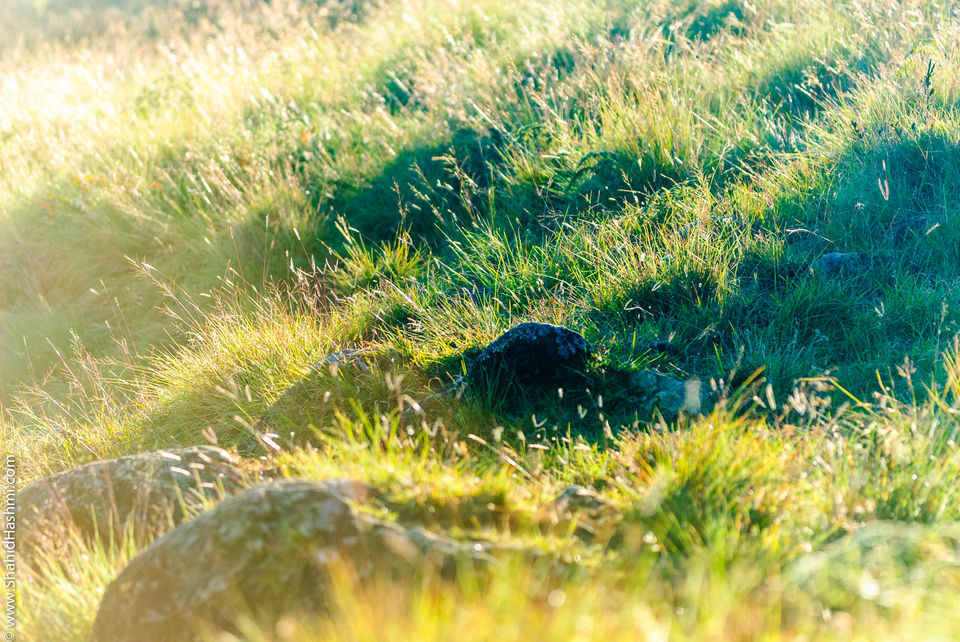 Breathtaking views of the mountains and valleys. Myriad shades of greens, yellows and blues, bathed in the warm light of an afternoon sun covered the entire scene. There was a cover of colour, texture and form, as far as the eye could see.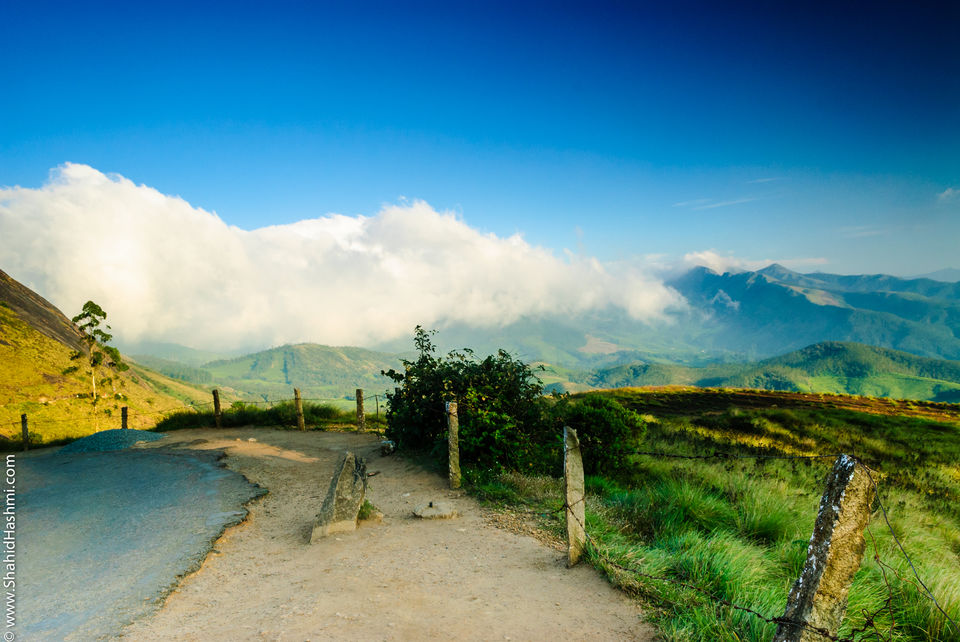 However, my eyes searched for the famed and mystic blooms of the Neelakurunji flower. The legendary infinite shrubs of the blue blossoms were not in sight.
I later found from a local resident that the whole range of mountains and the grassland where we were standing, was covered with Neelakurunji blooms until a few days ago.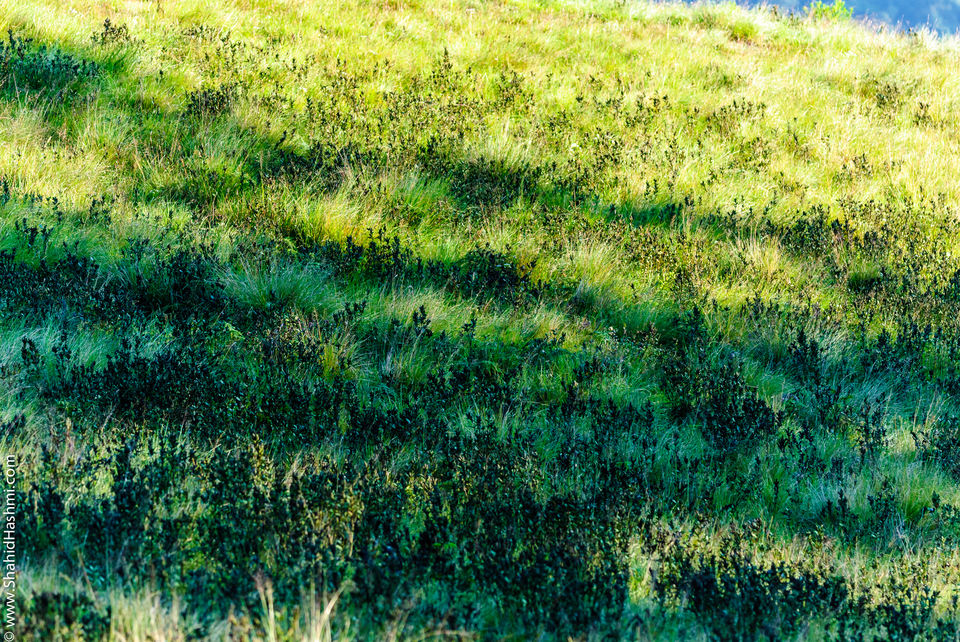 It was than that I noticed the drying and dying pods of the Neelakurunji shrubs all around the slopes and valleys, what a disappointment.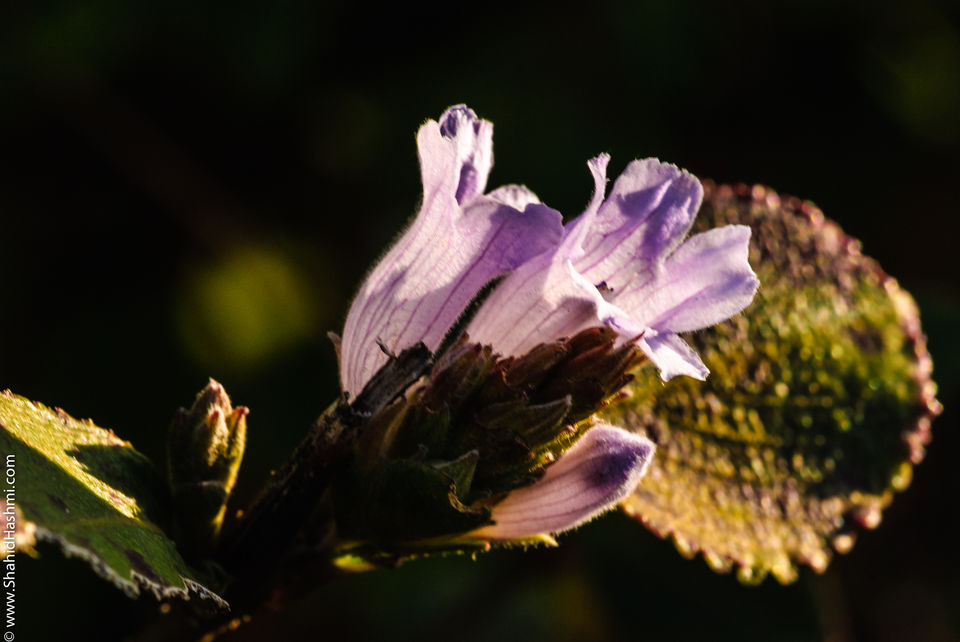 And it was equally disappointing to find that the other attraction of this park, the endangered Tahr mountain goats that have a sizable population in these hills have returned to higher peaks after grazing here all morning.
The beautiful landscape and the views from here were stunning and did make up for the effort and trouble of traveling a long distance. I was able to see a few blooms of the Neelakurunji scattered over the the hillsides though.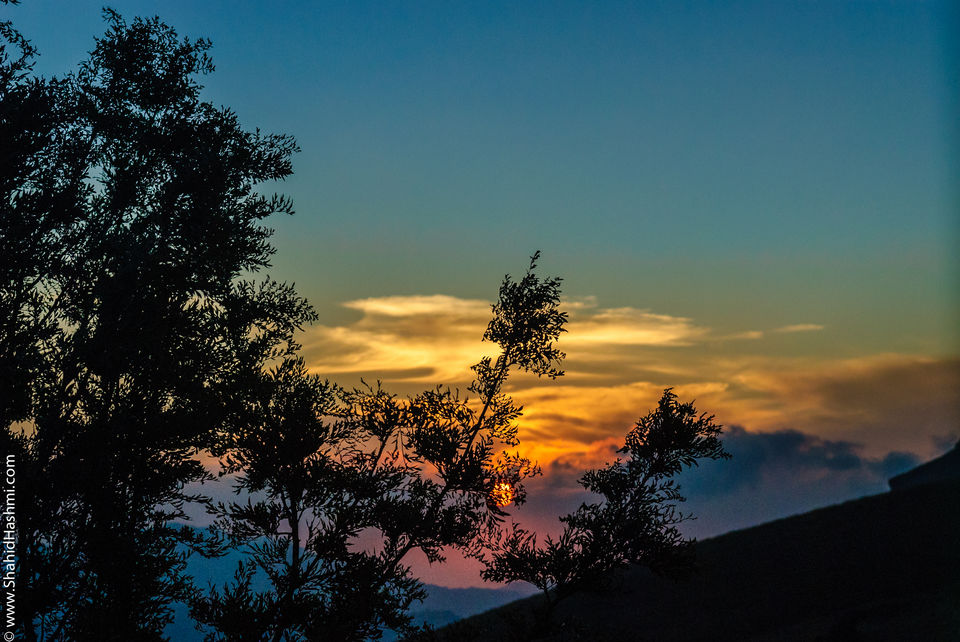 And how pretty these looked in the warm light of the afternoon sun, now setting fast behind the distant Nilgiri mountains.