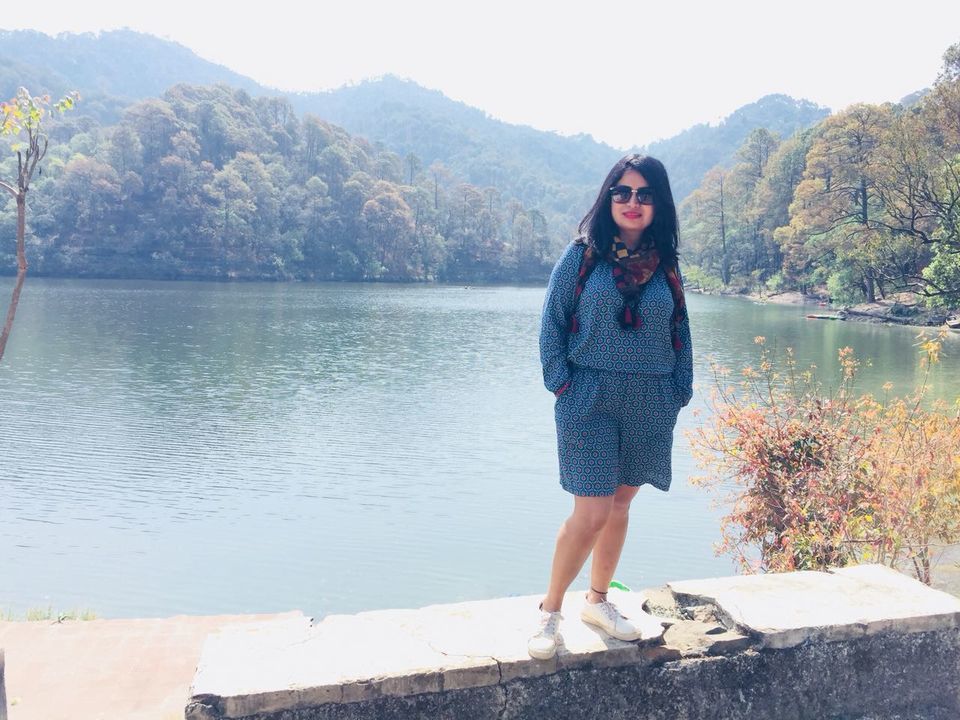 Part 1
This was my second date with the mountains and water together. (In my early trips, I have been to Kerala where I visited Munnar(Mountains) and Allepey and Kovalam Beaches(Water) in a single trip).
From last few weeks, I was very exhausted due to too much work pressure and also bored due to monotonous lifestyle. So, I(along with my husband)planned a trip to Sattal to spend the weekend for relaxation. Sattal (means seven lakes) is situated in Uttrakhand's Nainital District which is one of the six kumaon districts.
From last two years, I have been a frequent traveler, especially to the mountains. So, whenever I travel north that too a road trip I am ecstatic and always have huge enthusiasm.
The trip turned out to be one of those memorable trips which turned me into a storyteller.
Day 1(Friday Night 30th March 2018 – Saturday Night 31st March 2018)
The Ride
We were a group of 7 people out of which 3 were supposed to join us from Hapur. I was traveling with my husband, my cousin and my husband's friends.
We started our trip on our car from Delhi at 10 pm and could manage to reach Hapur in almost 2 and half hours as there was Friday rush on the Delhi roads. We met the other travelers (who were on a car as well) at "Shiv Tourist Dhaba" and had tea at 12:30 Am. We crossed Haldwani which is 1,391 ft above sea level at pm. It took 5 hours to reach Haldwani from Delhi. We halted at 5 AM outside a dhabha for tea and Maggi. As the chilly winds were blowing , tea acted well as a great savior for us. As we were approaching hills, I could sense the positive vibes being transferred to me from nature. This is true "Nature has so much to give you; you just need to feel it".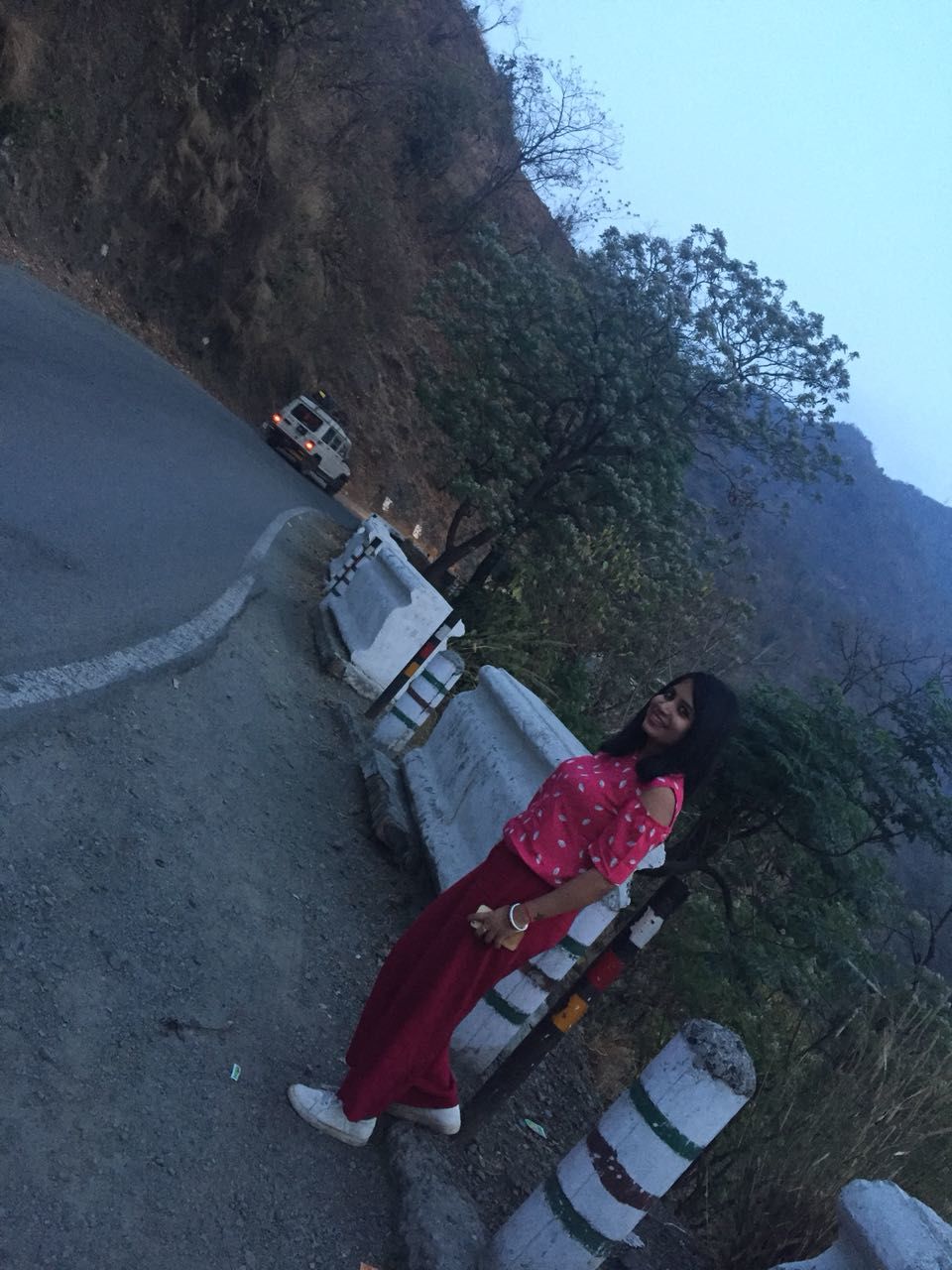 I enjoyed the ride thoroughly and was eagerly waiting for my destination i.e. Sattal which was at height of 4494 ft above sea level. It was somewhat a beautiful feeling to experience sunrise in the hills. We reached our destination Sattal at around 6:30 Am and contacted our cottage caretaker Bhanu(who runs this business along with his brother in law) where we were supposed to stay for next 2 days.
Reaching the Cottage
As Compared to Nainital, Sattal has not commercialized yet and it is less crowded which makes it unique in its own way. If you are a luxury trip person then you should not opt for Sattal as it is full of campsites, kayaking, water activities and trekking spots. Also, you can get a close encounter with nature while visiting there. Unlike Nainital, there are fewer hotels and restaurants in Sattal.
We reached nearby our cottage and parked our cars in the parking area. We carried our bags and belongings and started heading towards the cottage "Sattal Cottage" which was around 1 KM away from the car parking and had to trek to reach there. It was quite adventurous start of the trip so we all were excited from the very beginning. While reaching our cottage we crossed one beautiful small village which was a feast for the eyes. Also, I could listen to the melodious bird chirping which was indeed treating for the ears.
When we reached our cottage, our happiness doubled as the cottage was so beautiful and the view from our cottage was marvelous. It was designed in village theme. Mud flooring was done on the floor and the walls. From our balcony, we had a beautiful lake view. It was a calm place, out of the city and away from any noise.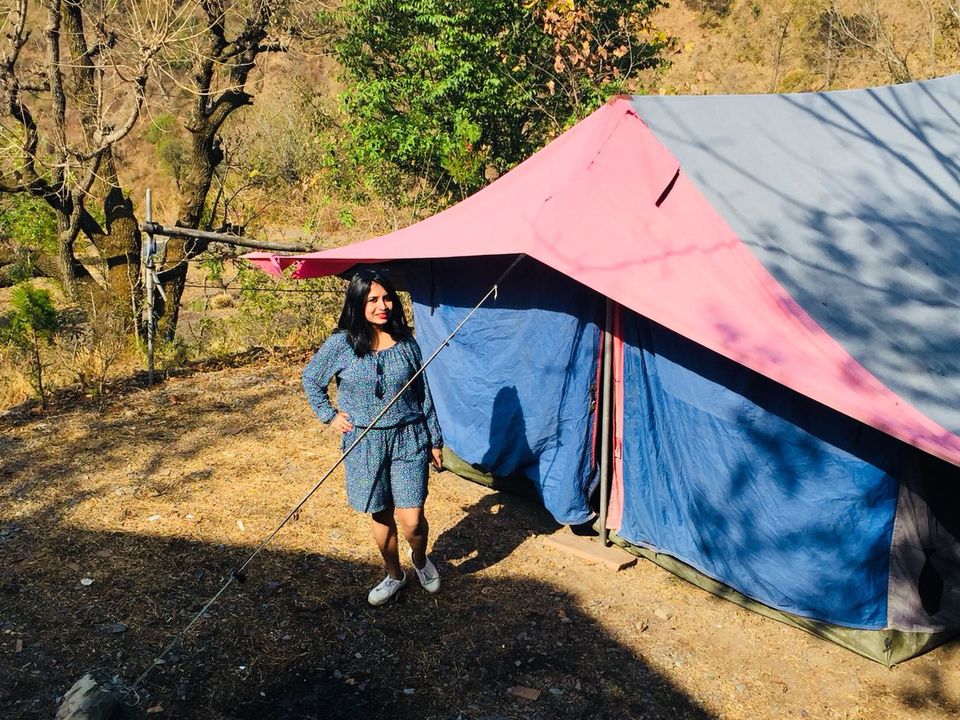 Day Activity: Adventure Trip of Forest, Rock Climbing, Waterfall and Kayaking
We all got ready one by one as we were supposed to leave for the adventurous trip which was included in our package. We had a very healthy breakfast in the cottage itself before leaving.
First, we went to see the waterfall after crossing one forest which had the bunch of trees. It was my first experience of crossing the forest by climbing rocks and I was too excited for that. And trust me, it was not that easy as the path was consisting of slippery rocks, kaccha lanes, etc. But somehow we all managed to reach our waterfall point. There was a kumaon girl in our group; she was first among us to reach the waterfall point along with Bhanu. Water was chilled and fresh and we were completely lost in the arms of the Mother Nature. While going towards the waterfall, we found some bird photographers who were patiently searching birds and were clicking their pictures. We were not supposed to make noise while crossing that area as guided by Bhanu (our guide/cottage caretaker).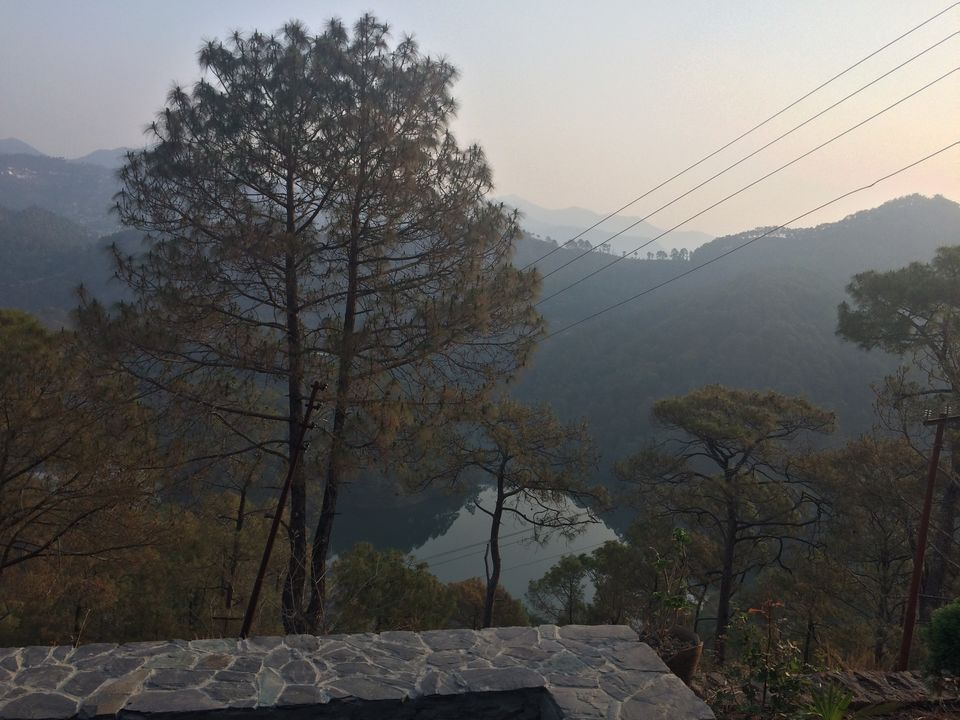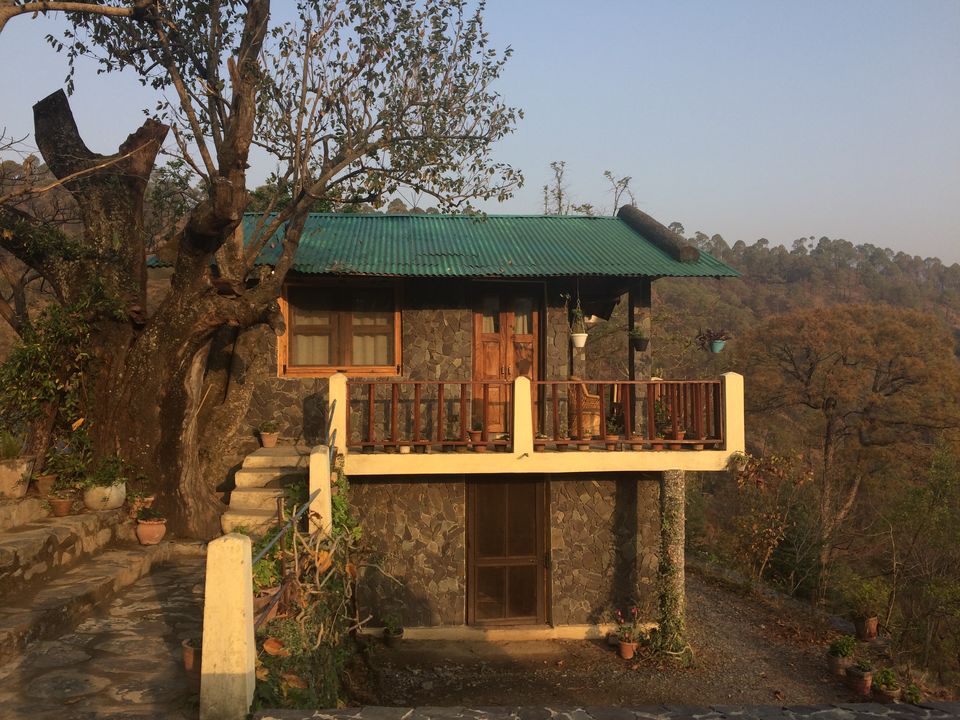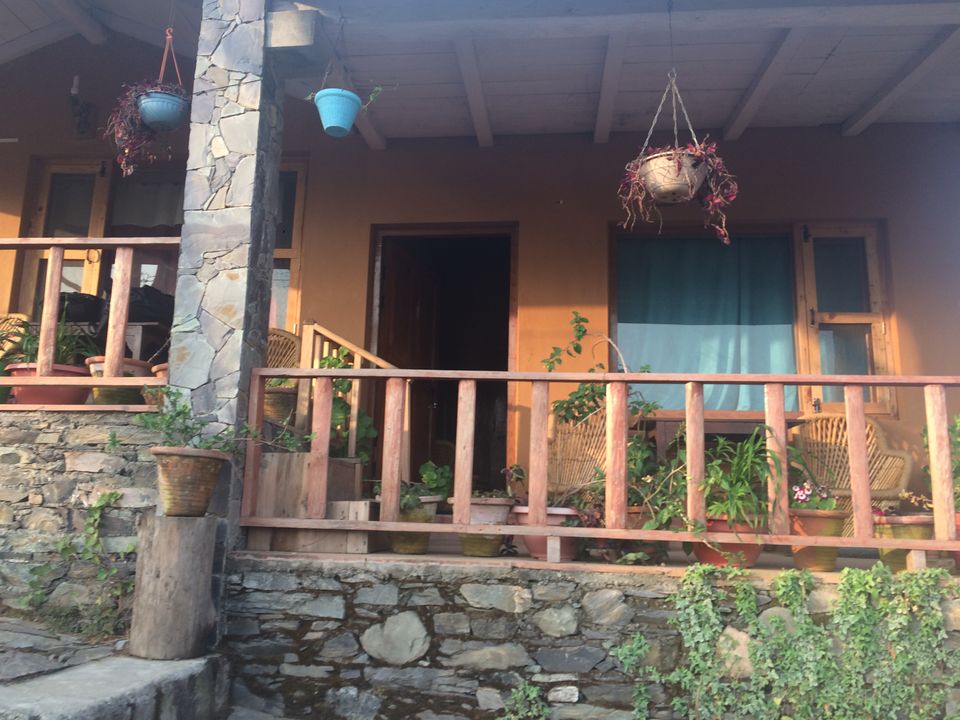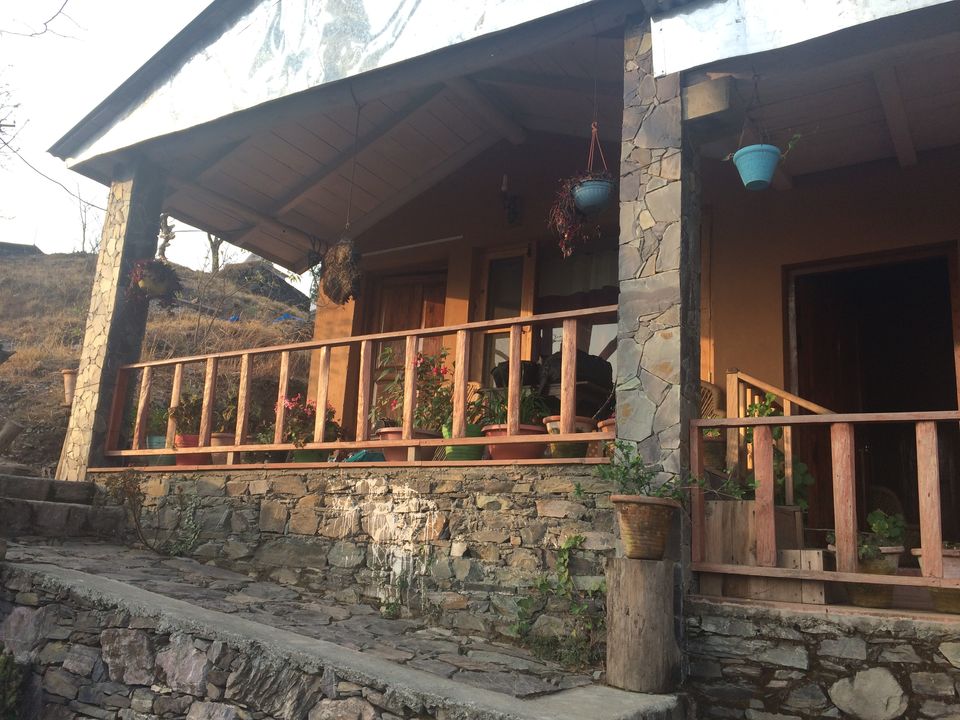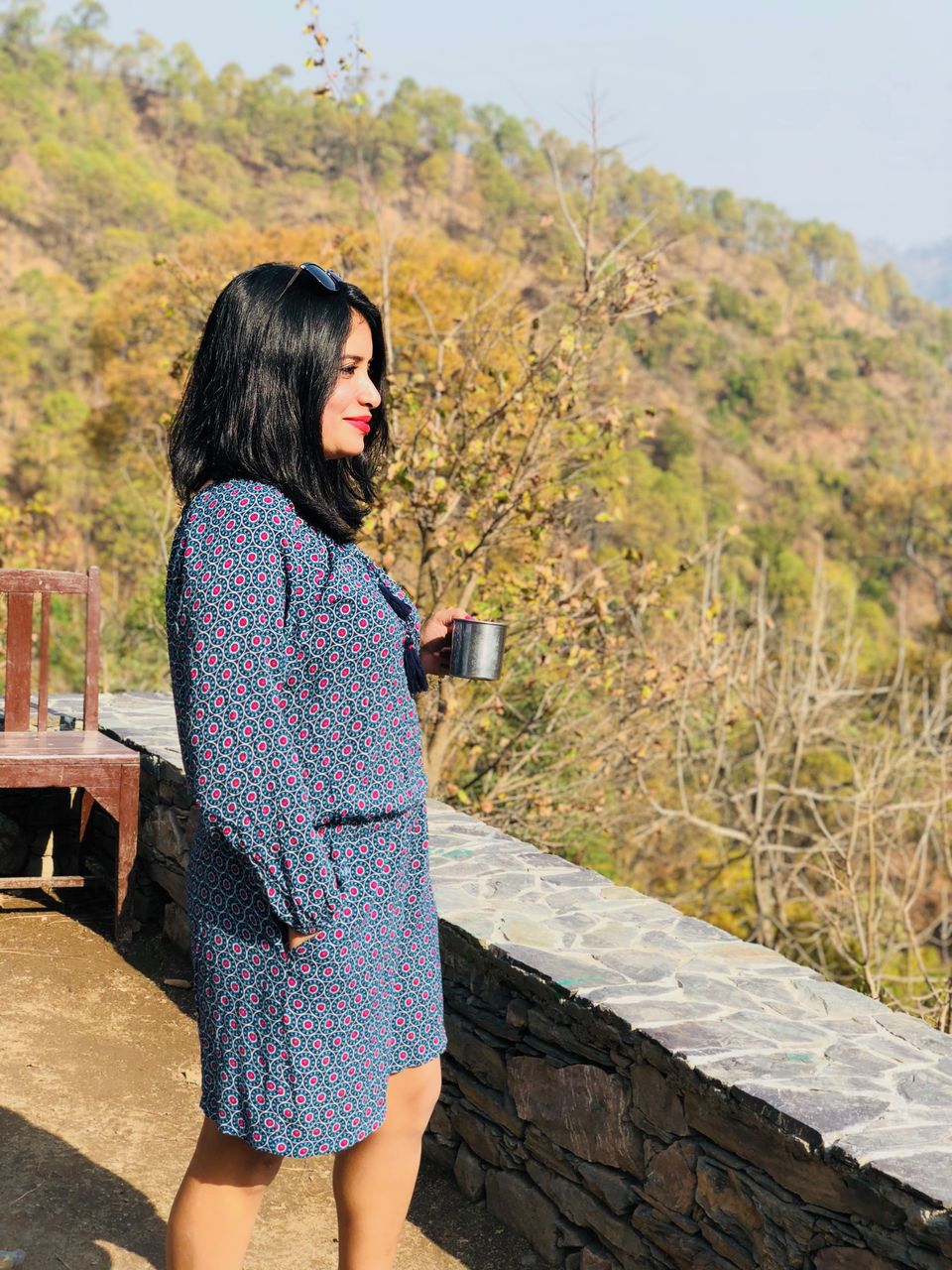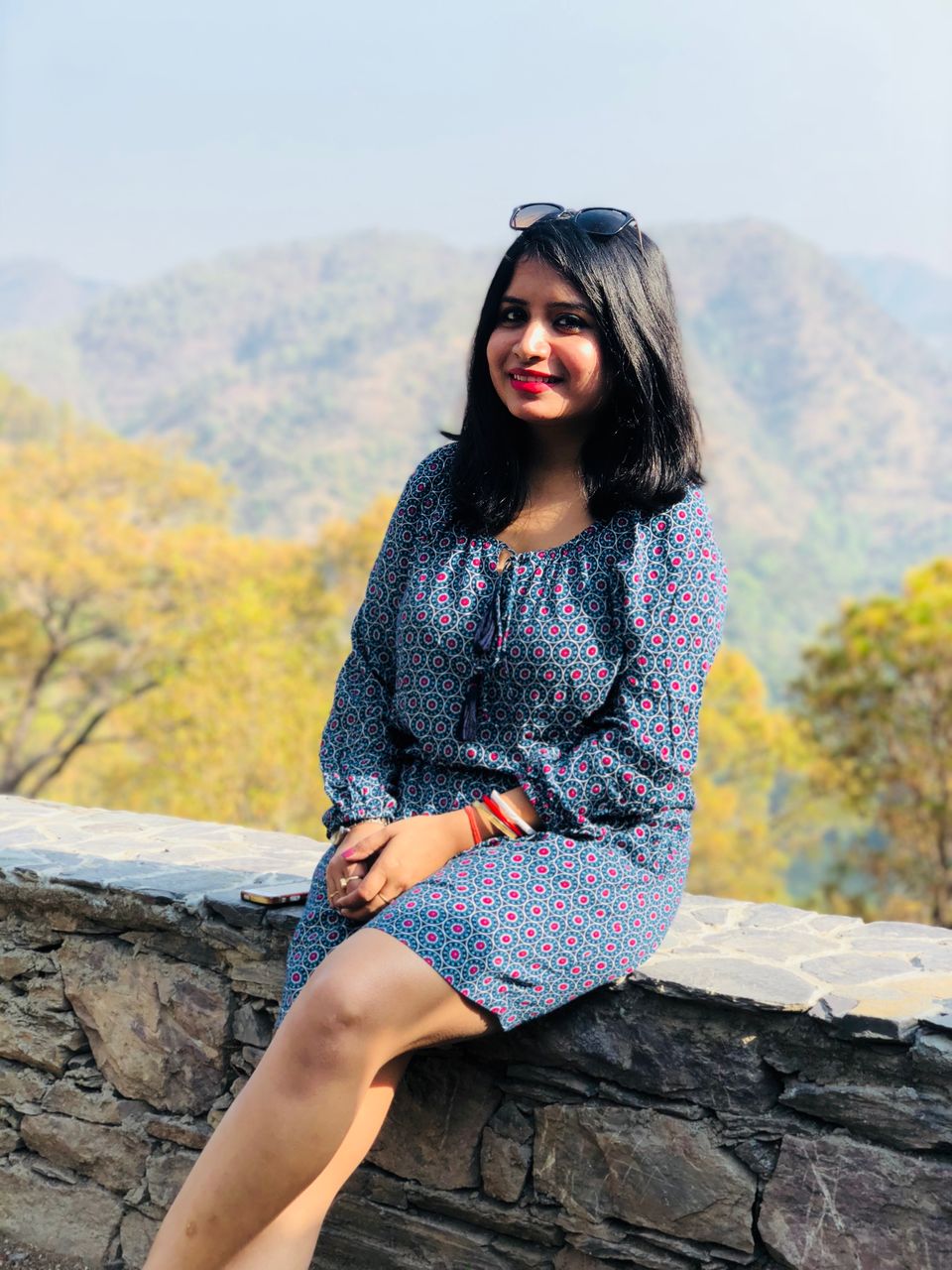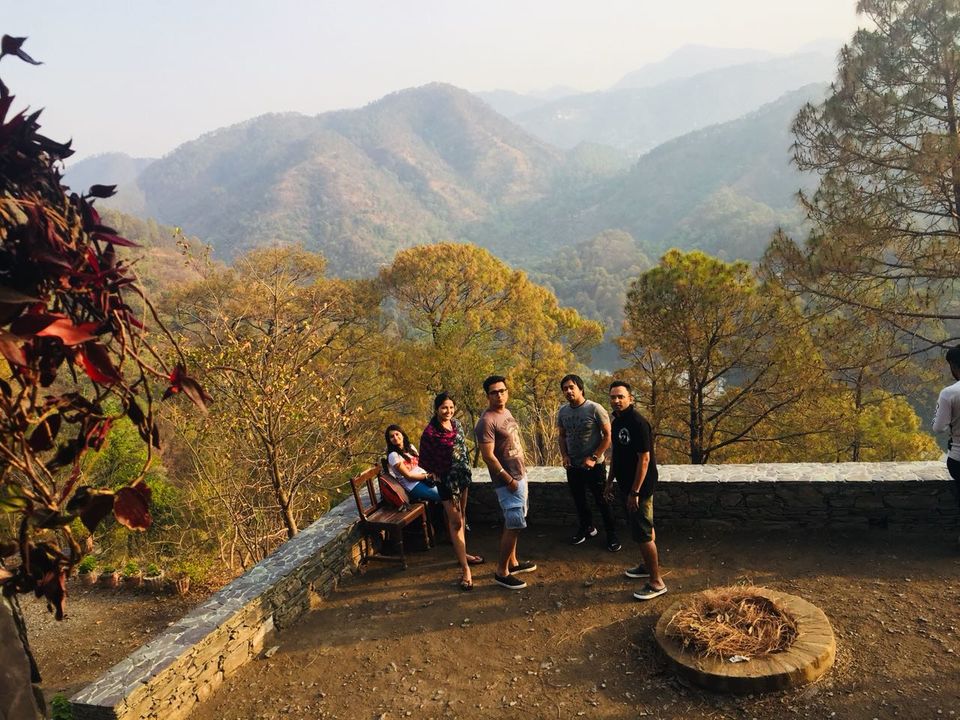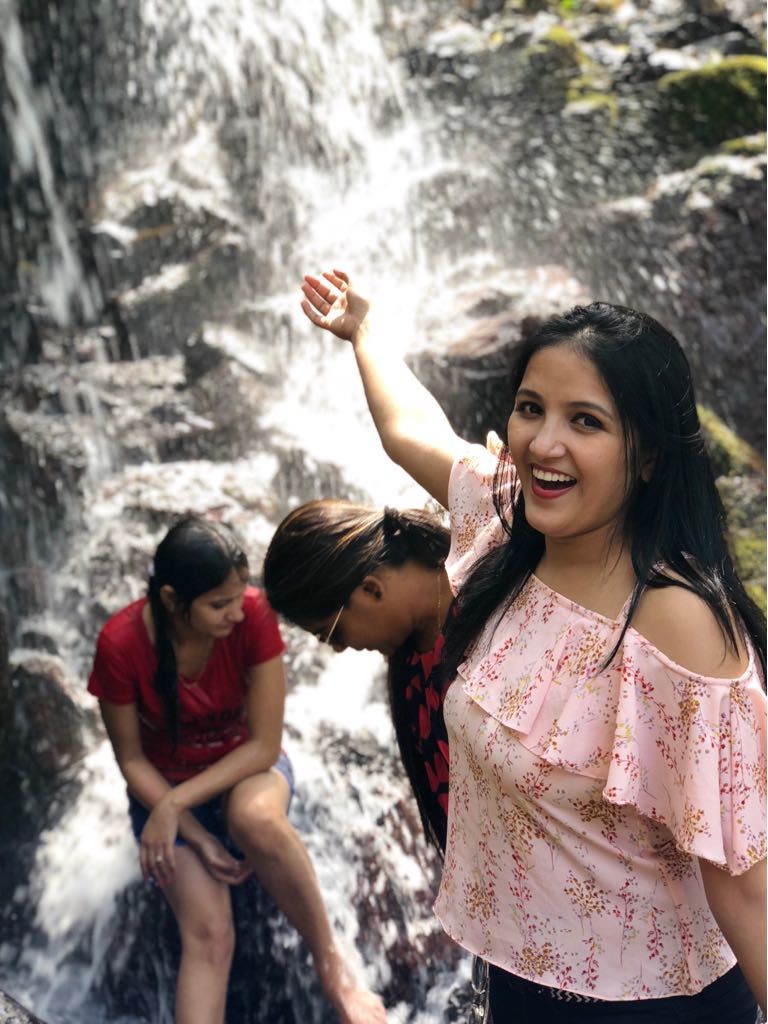 After completing this adventurous drive we went to our next point which was Sattal lake where we were supposed to go for kayaking. As we approached towards the lake we had a short drinks break and we all had lemon juice. It was made of special lemon from Uttarakhand.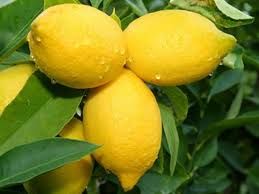 After the refreshment, we went for kayaking, 2 people on one boat. We all wore life jackets for safety. I asked our guide about the depth of the lake which was around 90 ft (same as Nainital lake). We got instructions (again from Bhanu, must say he is a multitasker) of how to use the oars for kayaking to move backward – forward and right – left. We enjoyed our kayaking which was the first experience for many of us.
There were other activities as well such as Rappelling, River Crossing, and Paragliding. It was almost 4 PM by the time we completed all the activities, so we decided to go back to our cottage as it would take at least 1 – 2 hour(depending on individual speed) to climb the mountain to reach there.
Night Activity: Eat, Dance, and Bonfire
We reached our cottage by 6 PM and then we all got fresh, changed our clothes and decided to get a short nap as we were very tired. We got up at 7:30 PM. We could see Bhanu bhaiya arranging wooden logs for Bonfire and his younger sister Kamla brought tea for all of us. During night , you can find a different form of mountains. Unlike morning, the temperature got down and we all took out our woolen clothes for shielding. The sky was clearly visible from our balcony which was full of stars. I love visiting nature spots for two main reasons – good climate and open sky which we miss in metropolitan cities.
After finishing tea, we all moved towards the bonfire and had onion pakoras, chili paneer and chili chicken starters which were served then. That was a moment which will last forever in our heart. I realized at that moment the winds of the hill, the open sky view and bonfire by your side were enough to give you all the happiness in the world. Nothing else can make you calmer or happier than the Mother Nature. There was a guitar in the camp which was gifted by singer Papon to bhanu bhaiya (as told by him). My husband played it for sometime, we all enjoyed the soothing music and found ourselves in a state of tranquil. After a while, We started dancing around the bonfire. I can bet on this , If someone visits this place when sad will come back being happy. And if someone visits this as already happy, will return with double happiness. There was a peace in those valleys that can take away your sorrows and return you with positivity. We had our dinner at 11 PM.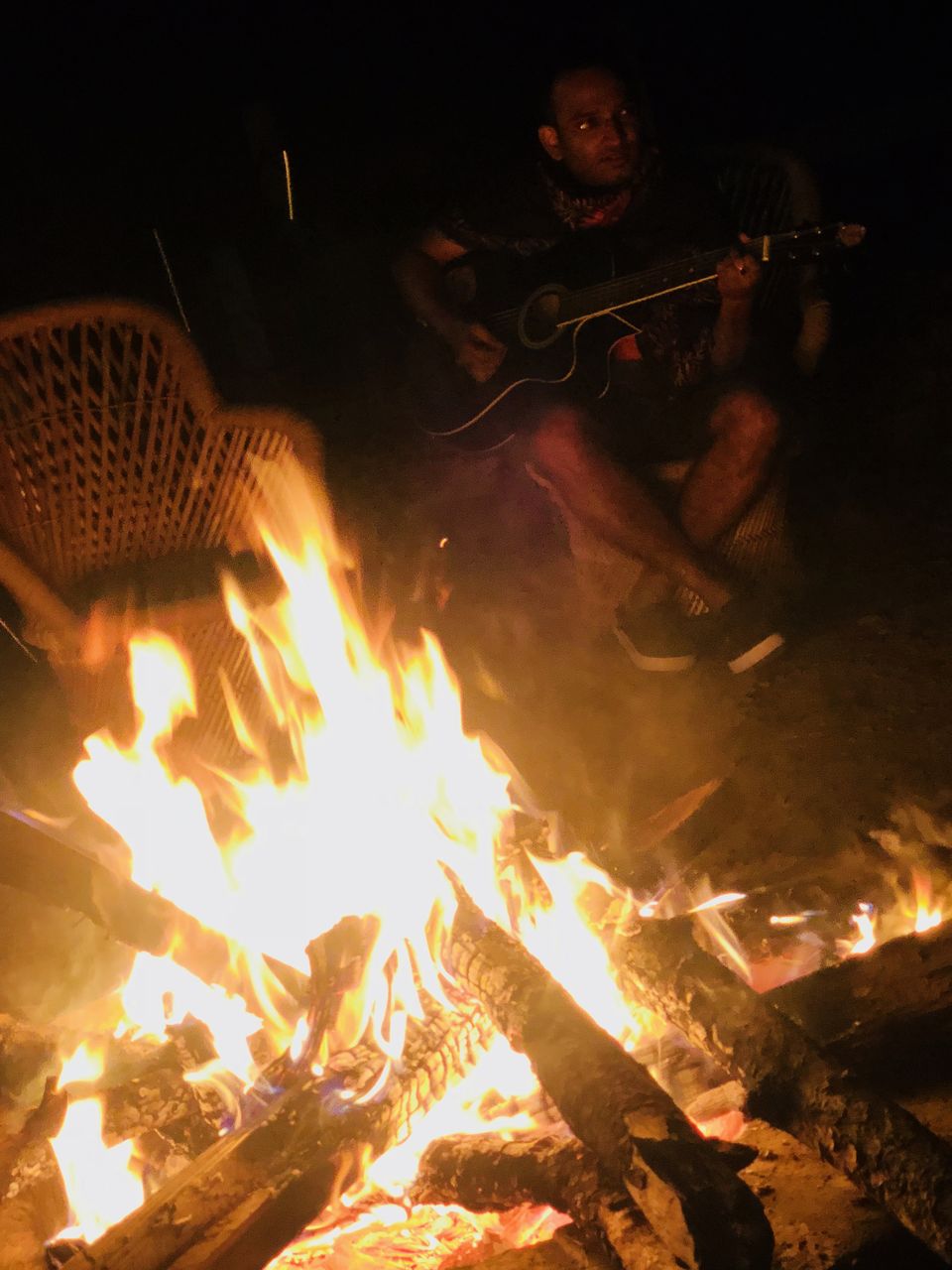 Dinner: Matar paneer, Dal, salads, Curd, rice, chapattis and Chicken Curry. We had gulab jamun as dessert. (Both Veg and Nonveg)
While having dinner, I looked out of the window and caught the attention of moon which was hiding behind a deciduous tree. It was during that time when I wrote the below poem: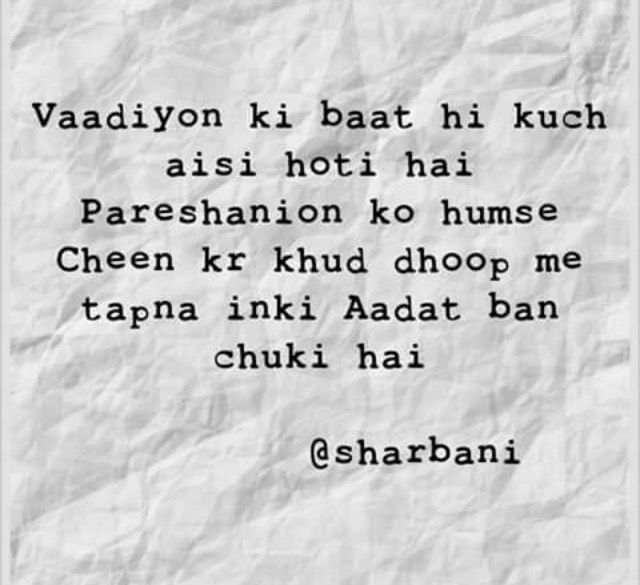 I wish to go back to the serenity and live those moments for one more time.
To be continued…
Frequent Searches Leading To This Page:-
Nainital Tour Package, Nainital Holiday Packages, Nainital Tour Plan, Package For Nainital, Nainital Package For Couple, Places To Visit In Nainital, Nainital Trip Cost, Nainital Tour Package Price, Cheapest Holiday Package For Nainital