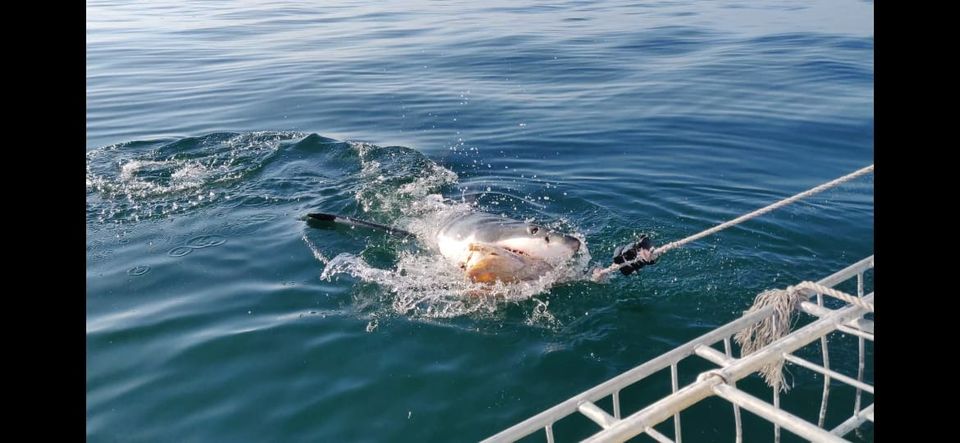 Cage diving with sharks takes place around the world, but the most popular place is South Africa, specifically the stretch of coast south of Cape Town, because here at the meeting point of the Indian and Atlantic Oceans is where you'll find the world's largest and most diverse shark population. Mossel Bay in South Africa is a very rich area with its abundant sea life of diverse fish, seals, whales, penguins, other sea birds, dolphins, the occasional orca and, of course, a plentiful supply of Great White Sharks. For this reason we decided to do our shark cage diving with White Shark Africa on the Garden Route of South Africa. It cost us about Rs. 10,000 INR i.e about Rand 2,050 for a 2-4 hrs session.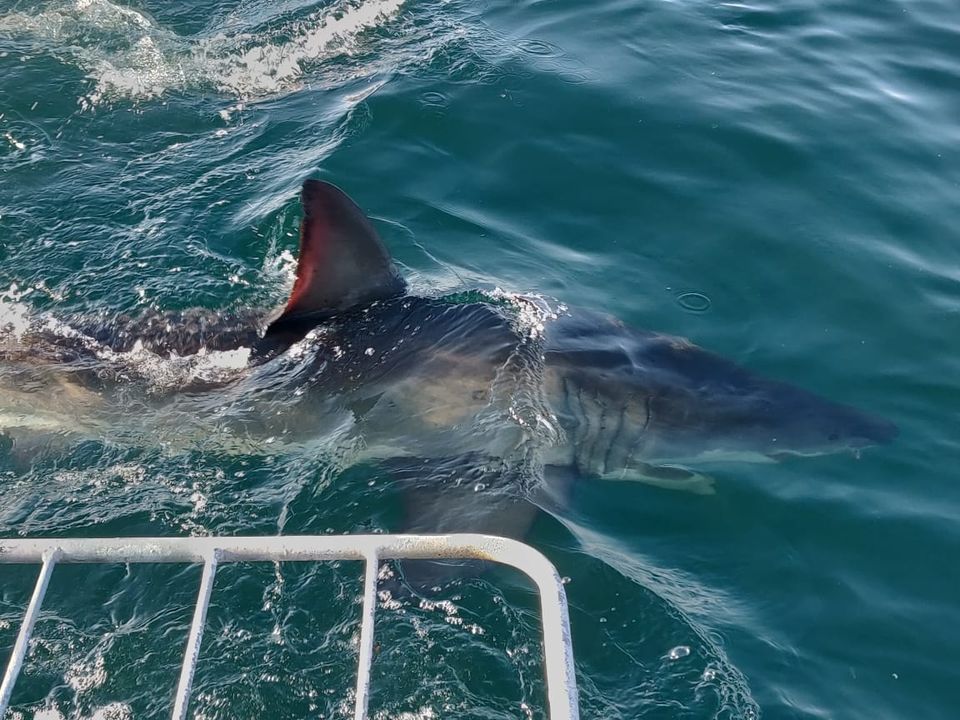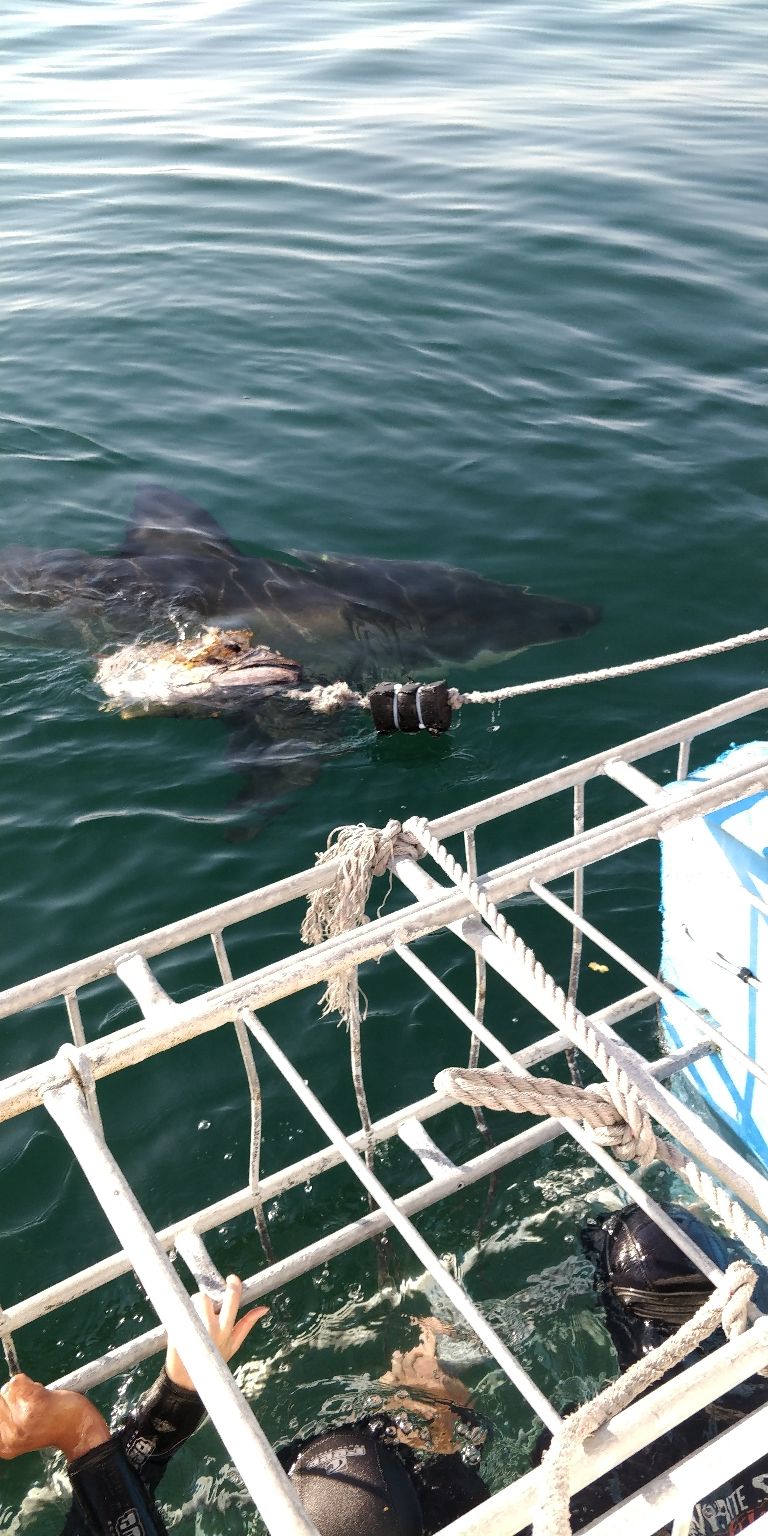 Here's what it includes:
• Continental breakfast at launch site where they do the briefing
• Snacks and refreshments on the boat
• Diving & Viewing
• Wet suites & dive equipment supplied and available in all sizes
• Afternoon tea upon arrival back at the harbour
• Certificate of your White Shark Experience
They also shoot a video capturing the entire experience which you can view and choose to purchase after your dive at an additional cost of Rand 350.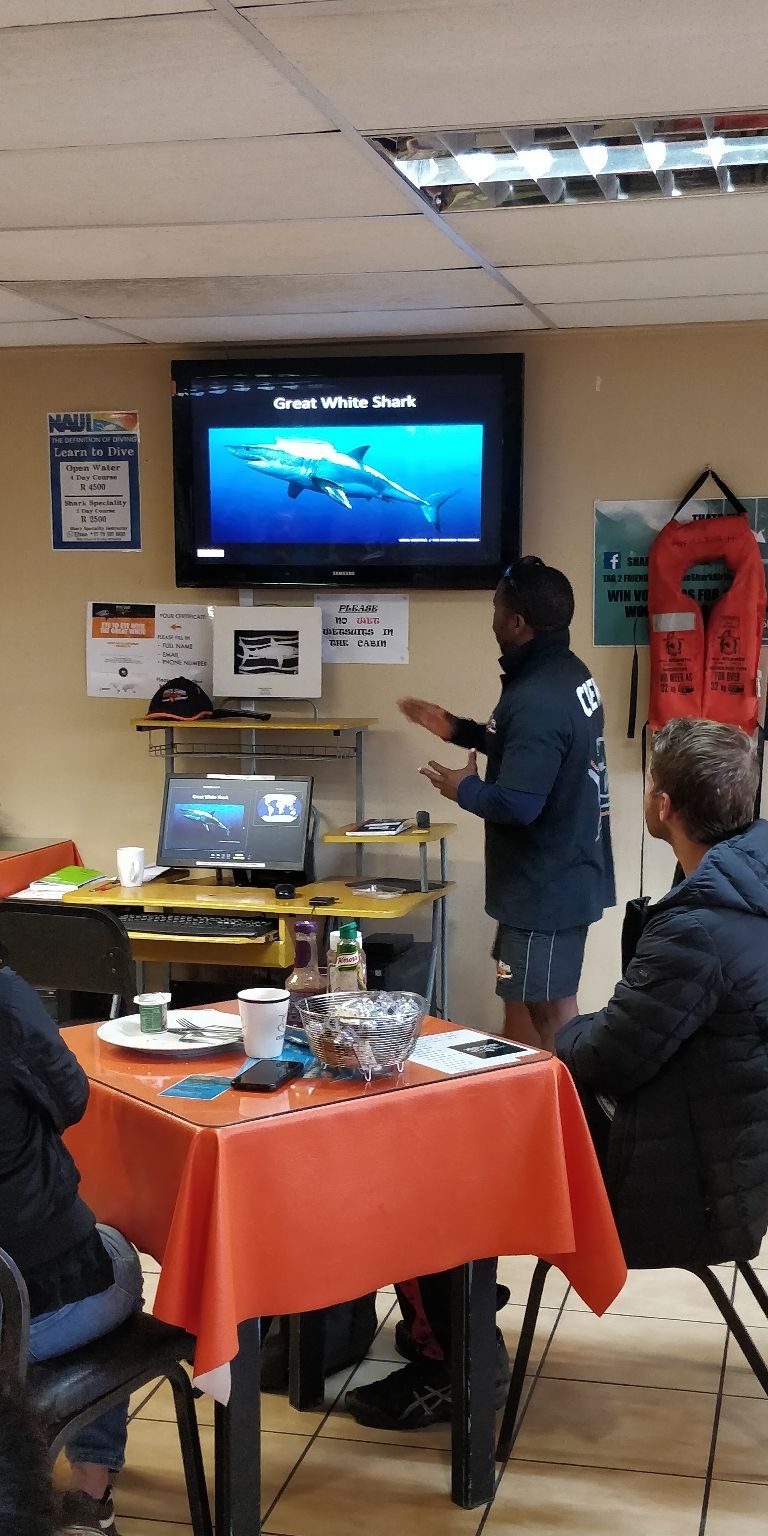 What you need to carry with you:
Sunscreen, towel, swimwear (if diving or you can choose to be on the boat and watch them in the ocean), an underwater camera, a change of clothes for after, a cap & a warm jacket because it gets cold. If you are prone to motion sickness, it's recommended that you take a seasickness tablet about 2 hours prior to boarding the boat.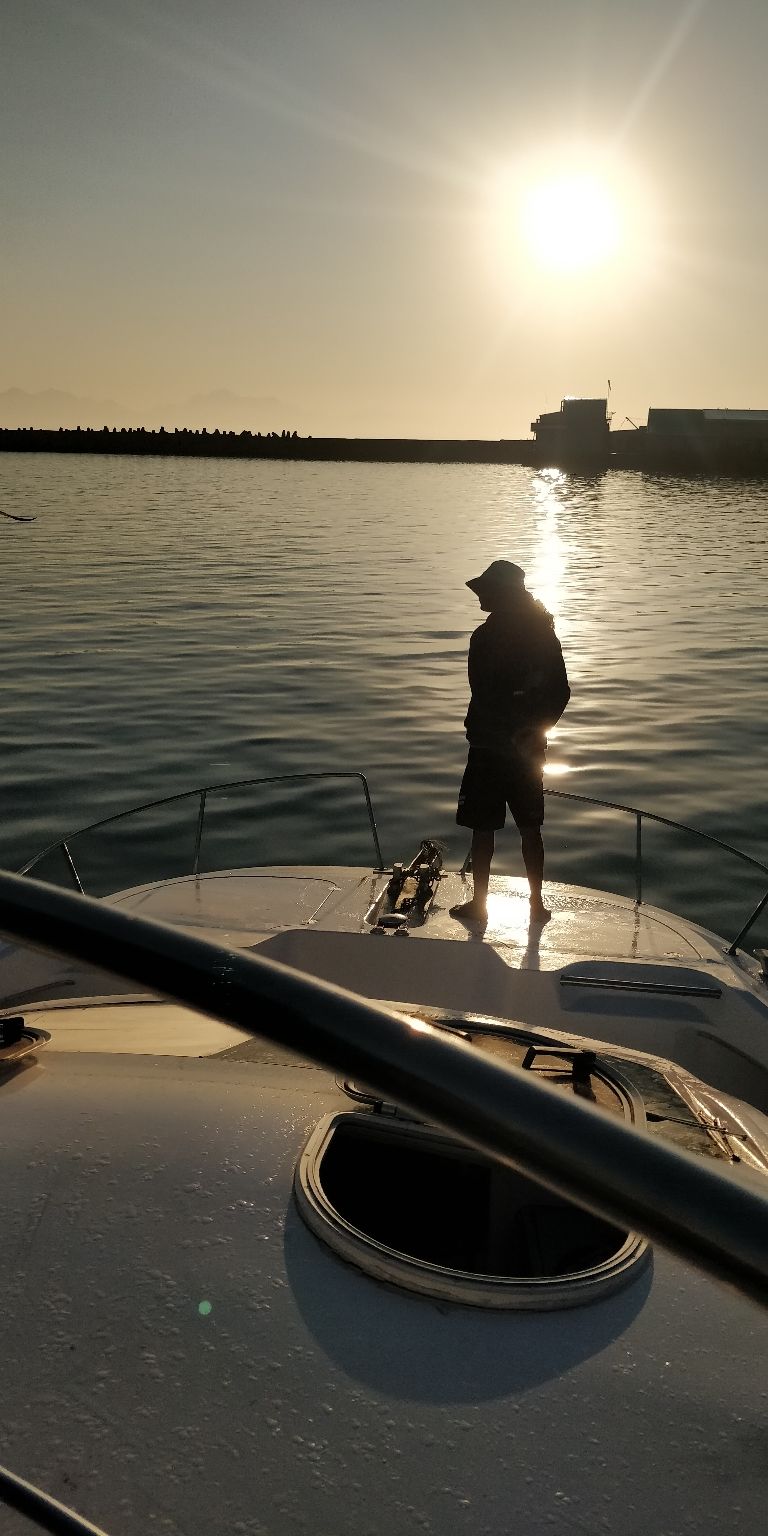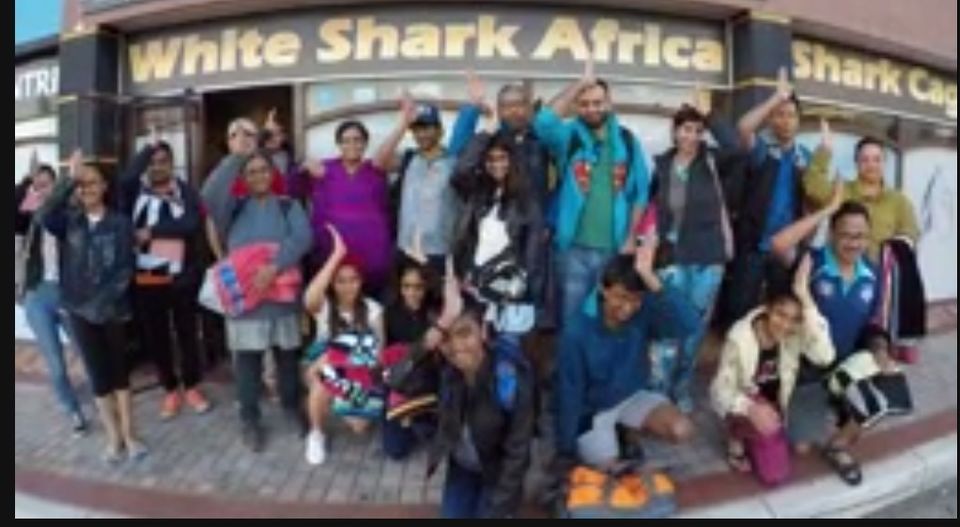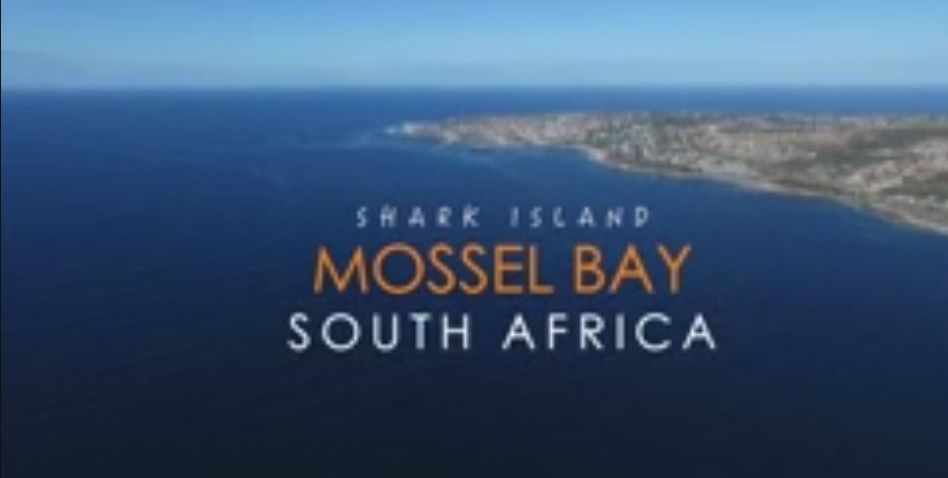 What does a Shark Cage diving experience entail: •Meet at their office next to the yacht club
• Have breakfast while chatting with them over a safety briefing
• Walk to the harbour, board the boat and ride to the shark site (Seal Island)
• Wait for some sharks to appear, get into your gear and hop right into the cage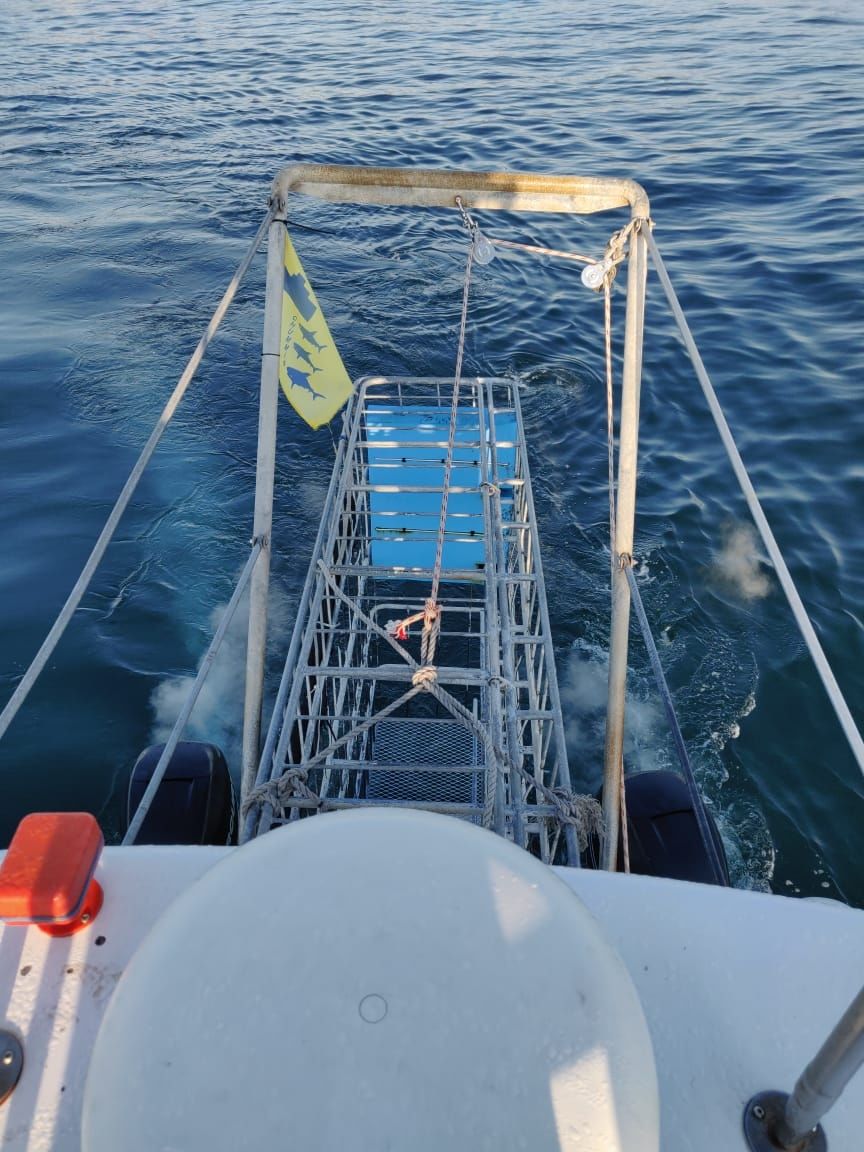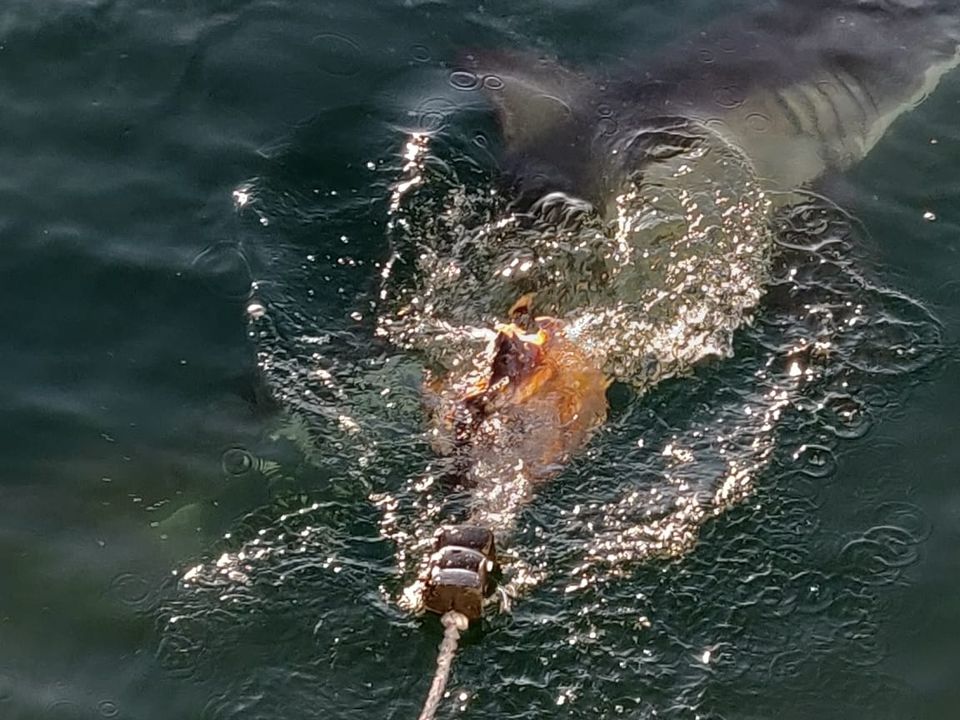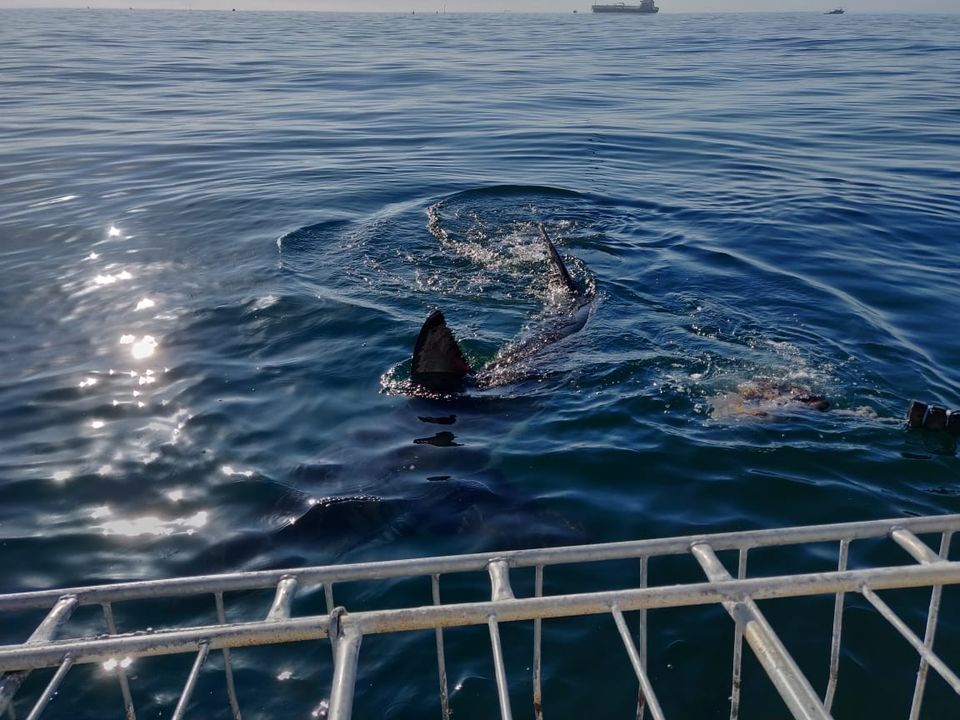 We met at their office at the commercial slip next door to the yacht club about an hour before launch time (at 7.15 am) for some breakfast and a chat to listen to the safety and boat trip briefing. Post which, we walked to the harbour. In case you forget to bring a towel, no sweat they let you borrow some too. The trip from the dock to the shark site is only about ten minutes so there is no long and tedious boat ride. In fact, Mossel Bay is also very protected so their sea conditions are normally very calm and comfortable. The crew then provided a briefing concerning the cage diving on the boat.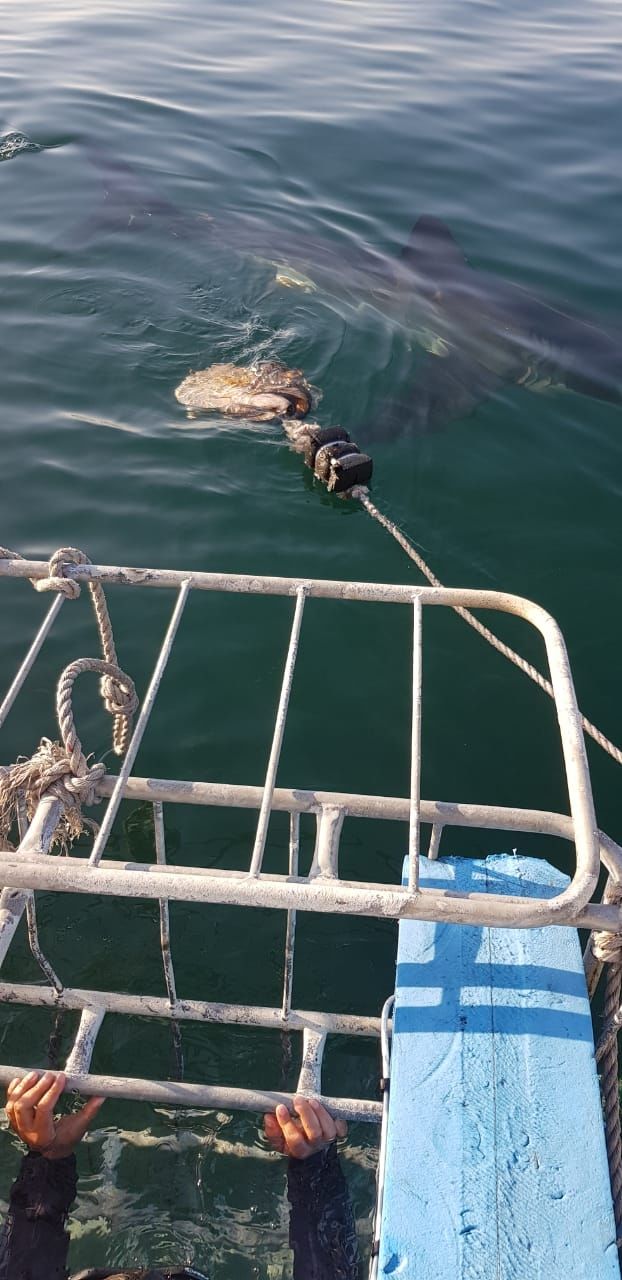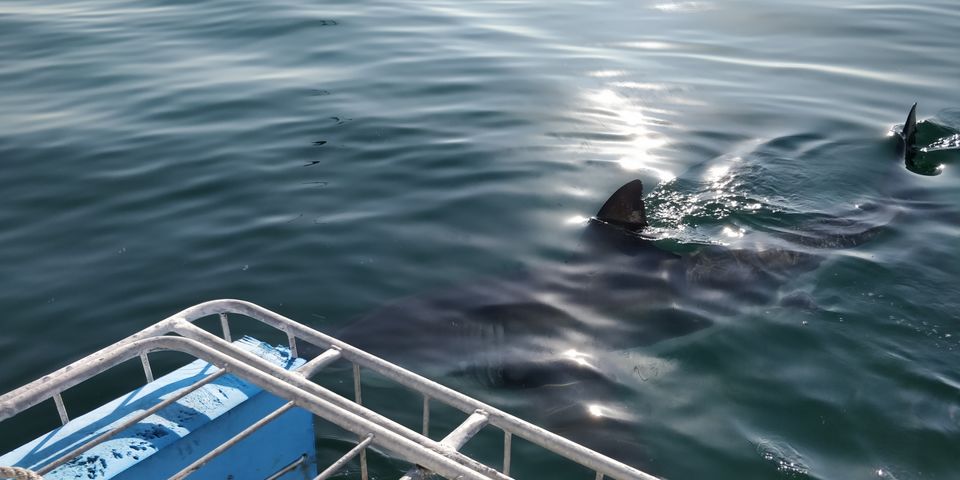 To find the sharks, they had to bait and chum. The baits and chum are natural marine products. They do not use anything that is not natural to the sharks and the environment. It can take several minutes or several hours for the first shark to appear. We were extremely lucky, because they appeared almost instantly!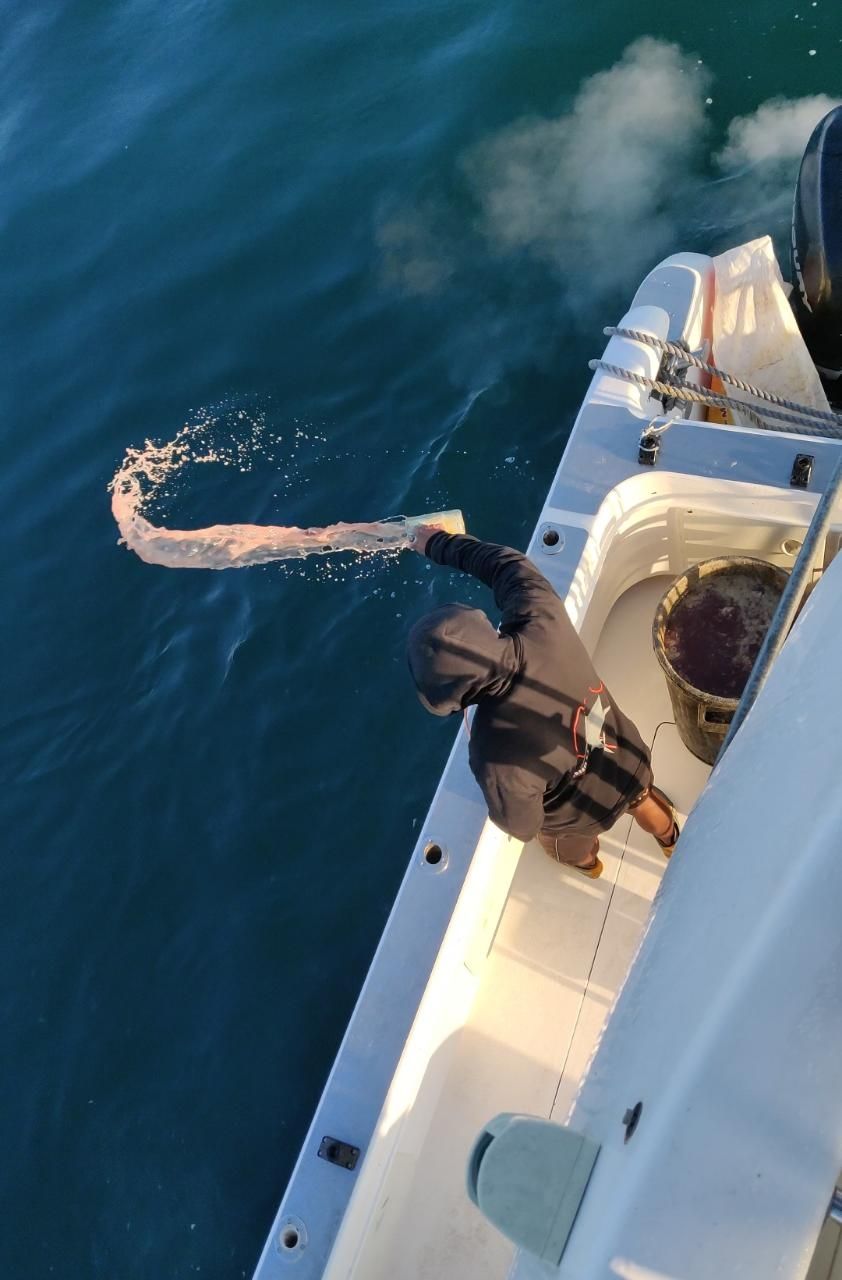 Once we had sharks at the boat, the cage went into the water and our hearts were racing because the moment was here! Let the diving begin. Topside viewing was exciting for the non-divers and since the sharks were very close to the surface, they had plenty of opportunity to take some action shots. We chose to go in the second group, put on our wetsuits and boy we were greeted by 4 great whites! Essentially your head is above the water level in the cage and the spotters on the boat tell you when to take a deep breath and duck for your viewing when the sharks close in. What an exhilarating experience it was watching these magnificent beasts face to face in their own territory and not caged in a tank / aquarium.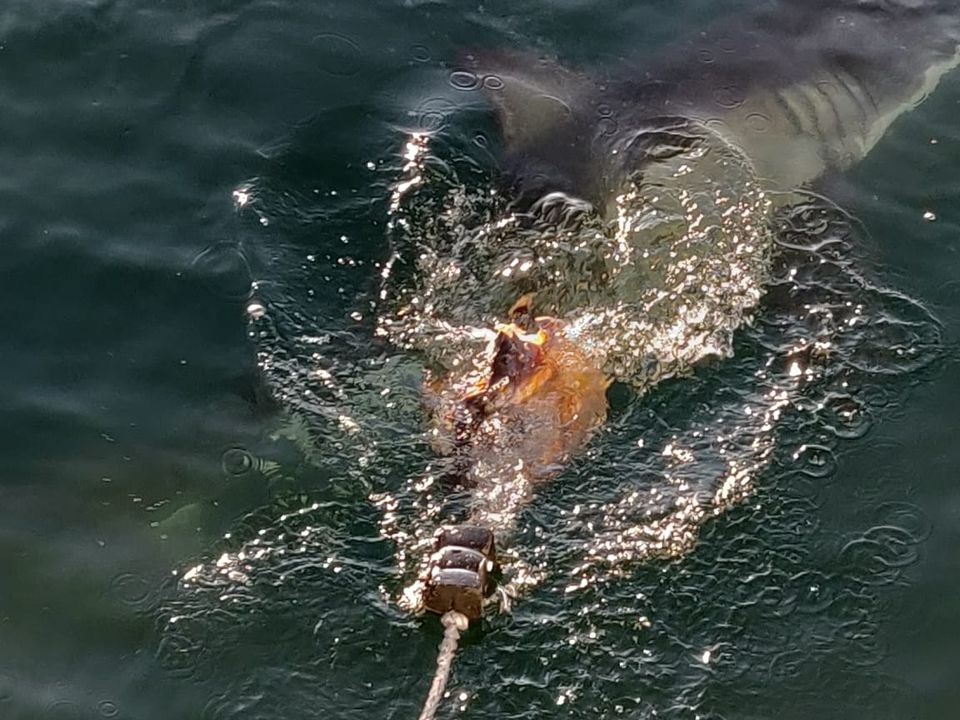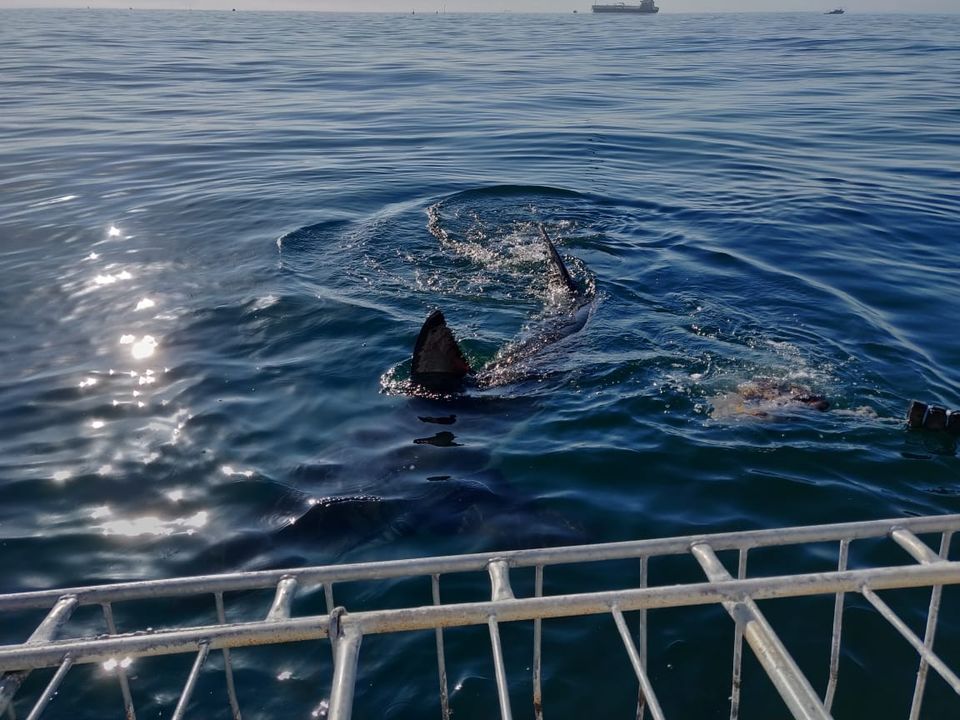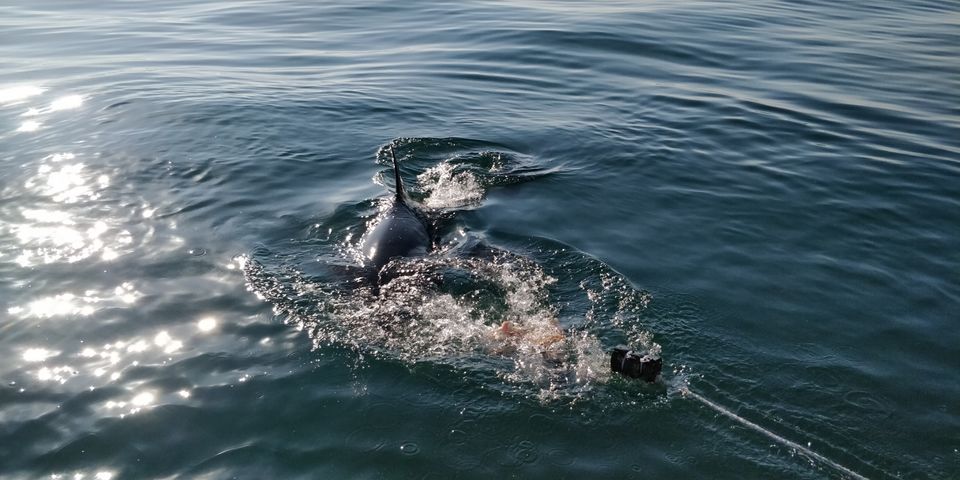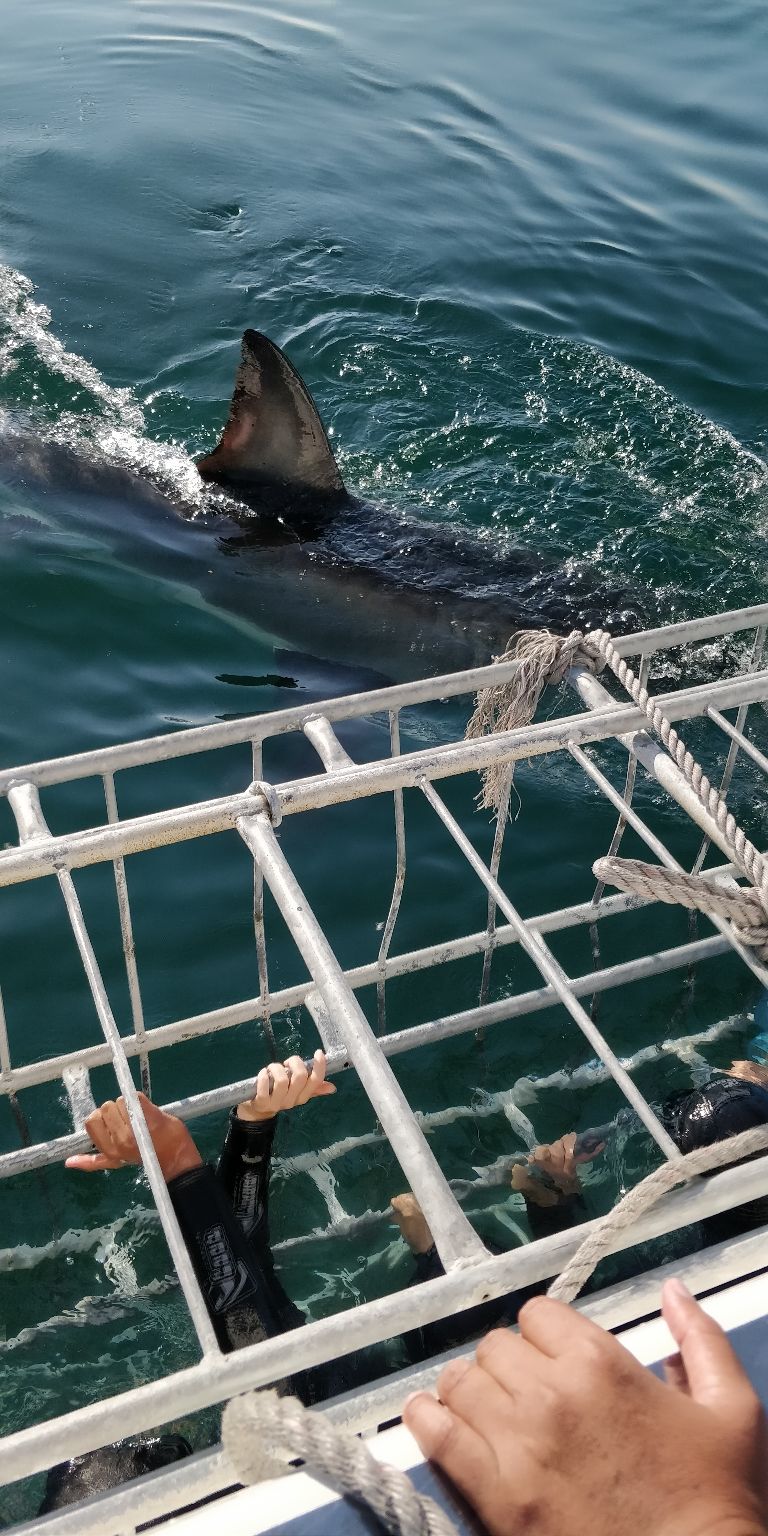 A trip generally lasts for +- four hours and they offered us snacks and drinks on the boat. Upon return to the dock, they showed us the video of our entire experience and handed out the certificates yay!
Please note that sightings of White sharks are not guaranteed and no refunds are applicable in this case. However an alternative tour date can be set at a reduced rate. Due to variable weather conditions and shark activity, diving is not always possible and is therefore not always guaranteed. They usually reconfirm with you a day prior to your booking.