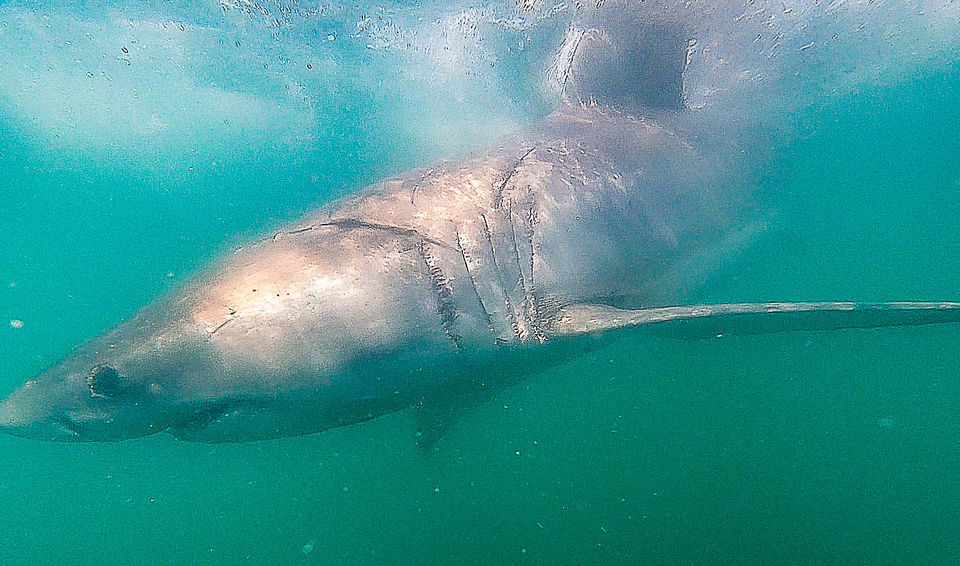 When I was aimlessly going in an endless loop on social media one day, I came across something called Shark Cage Diving. It immediately pulled me out of my lull and I started doing my bit of research about this activity and when and where it can be done.
Two years later, my husband and I were thinking of a place to go on a holiday. We wanted to go some place that has a highlighted experience like our previous trips to Finland to see the northern lights, to the Philippines to swim with the whale sharks etc. One led to another, and we were in South Africa for an adventure filled holiday.
"Ladies and gentlemen, There are two great white sharks around the boat," he said.
We decided to dive in a tiny six people cage inside the ocean filled with the Great White sharks ranging up to five meters in length in Mossel Bay, South Africa.
We had initially planned this activity in Gaansbai. But due to bad weather, the operator cancelled this activity. We couldn't wait another day cause we had already scheduled to go to Mossel Bay for Skydiving. What we realised is that all of these activities can be done in different places along the Garden Route. There are whale watching safaris from Hermanus to Port Elizabeth. We even saw a whale off the coast of Capetown. Thanks to a friend who found these lovely guys who organised shark cage diving in Mossel Bay and we booked it with a company called White Shark Africa.
They have a system wherein the inquiries are taken, and they confirm the next morning's activity after assessing the weather during the previous night by about 9.00 pm. So until the 9.00 pm last night, we didn't know if we'd be in a cage filled with sharks or sleeping in our cosy bed the next morning. We reached the office of White Shark Africa at 9.00 am all geared up with our swimsuits and some guts.
We took off from Mossel Bay's port by 9.30 after a quick introduction and do's and don't about a shark cage diving. They gave us amazing insights about the Great White Sharks and what to expect. The boat sailed for 15-20 minutes closer to a seal island filled with croaking and stinking seals. The sharks lurk around this island because everyone likes to stay close to the food.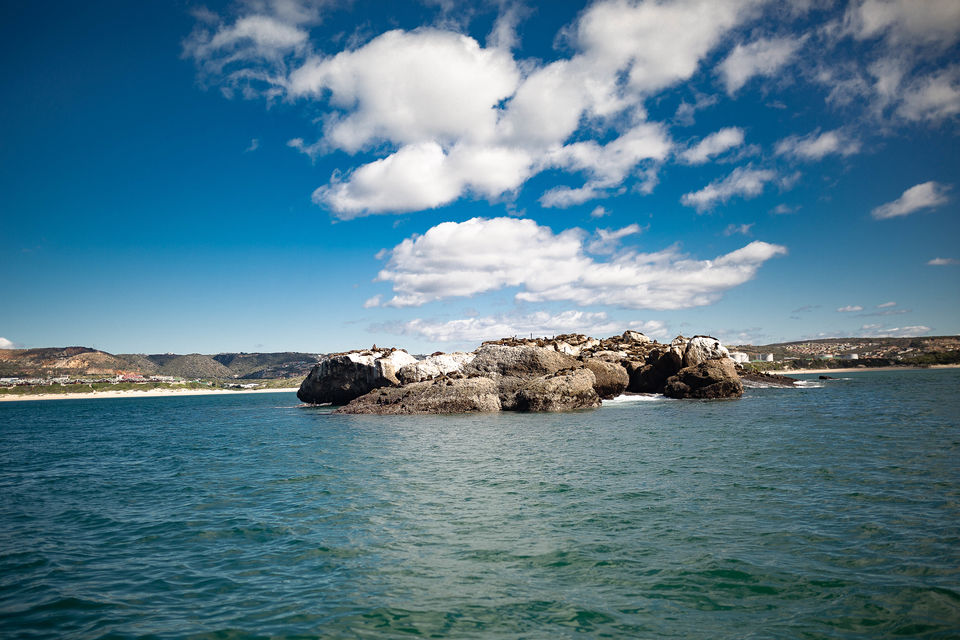 How does it work?
Shark cage diving is a process. They make something called a 'Chum' which is a mixture of chopped fish and other ocean feed. The chum stinks more than anything you can imagine. Once we are in the middle of the bay, they pour the chum into the ocean which brings the sharks near the boat.
The bait is then prepared. It's a big tuna's head attached to a giant fishhook, and it's tied to the boat. As soon as they start seeing the great white sharks around the boat, they lower the cage into the water. The enclosure has floaters and is partially submerged, with hand and foot rails inside.
The cage has two grills with a 4-inch gap. One is for the sharks, and one is for us to hold on to. The outside grill was slightly dented and did look a little banged up. The sharks get curious sometimes and slam right into the cage! Do you feel like we are nuts to do this? We thought so too.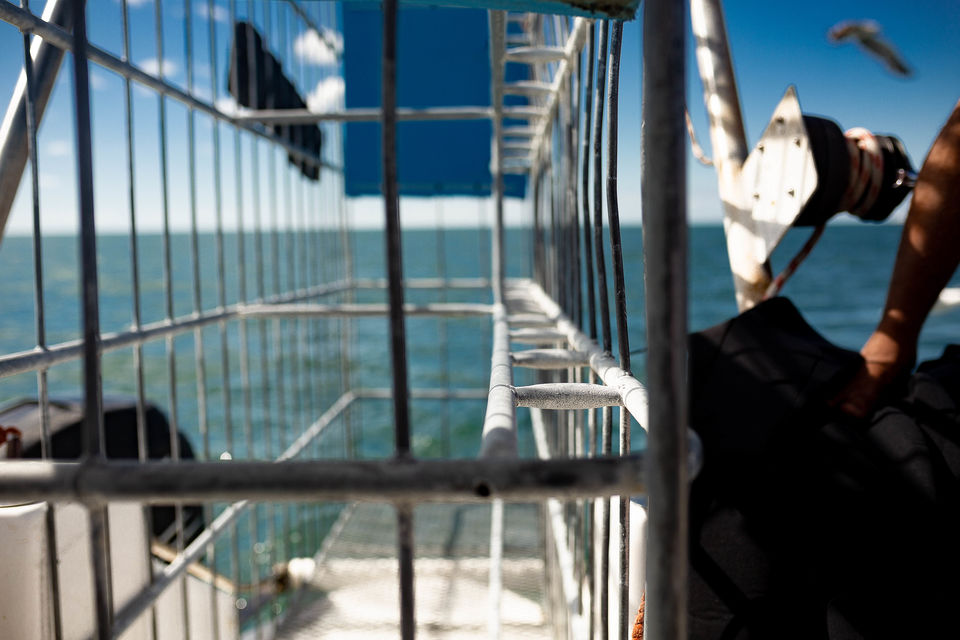 As adrenaline was coursing through our bodies, we volunteered to go in the first batch of six to enter the cage. We went in, and they locked us up from the top. It was initially pretty scary, and the water was freezing.
The guides were on the boat and guided us to see the sharks depending upon the side it's coming from. So they'd give instructions like "From the right, go down" and "From the left, go down." at which point you take a deep breath and push your feet under the bottom rail, holding yourself underwater to watch the sharks approaching. It was massive and moved very quickly right next to our cage. At that moment when we saw the great white shark up close and personal, all our fears disappeared.
Everything you ever saw in movies like Jaws melts away, and suddenly you see a beautiful creature that has a natural curiosity. They had the most intelligent eyes and swam so elegantly across our cage.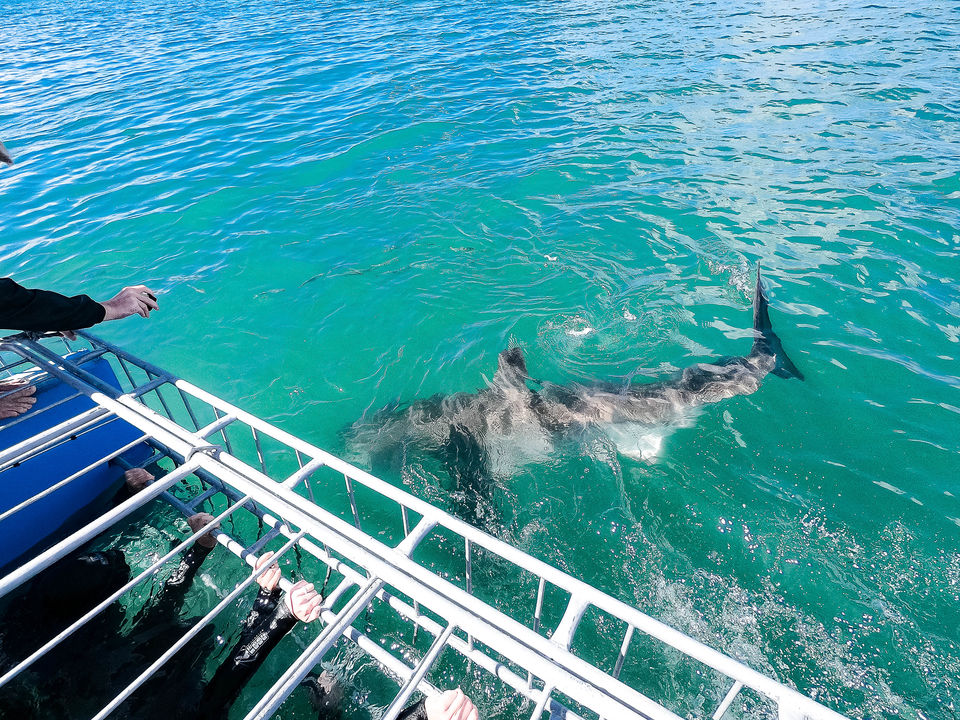 We saw five sharks multiple times post that. Since the water is murky, you cannot see them till they get much closer to the cage, which feels like they appear out of nowhere! Their razor sharp teeth were only inches away from our face, and that's when you realise why they are right at the top of the food chain and known as apex predators.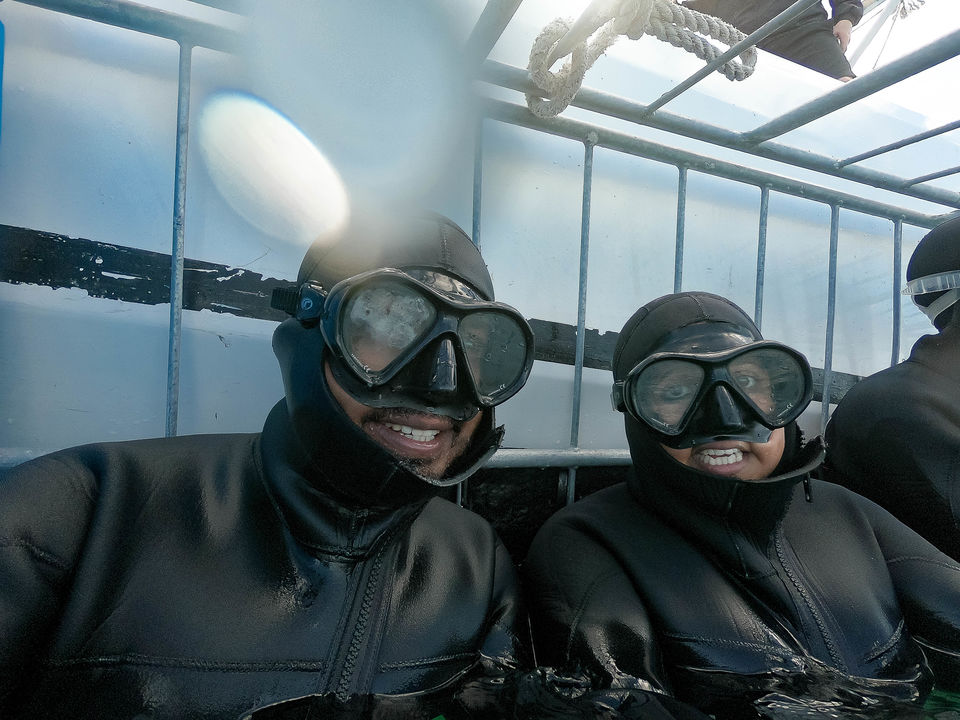 Diving in the cage with the Great White is an exhilarating experience. You don't dive with any scuba equipment as the sharks are scared off by the bubbles, and it makes them behave in a way they don't usually. So it's just you, a cage and the sharks.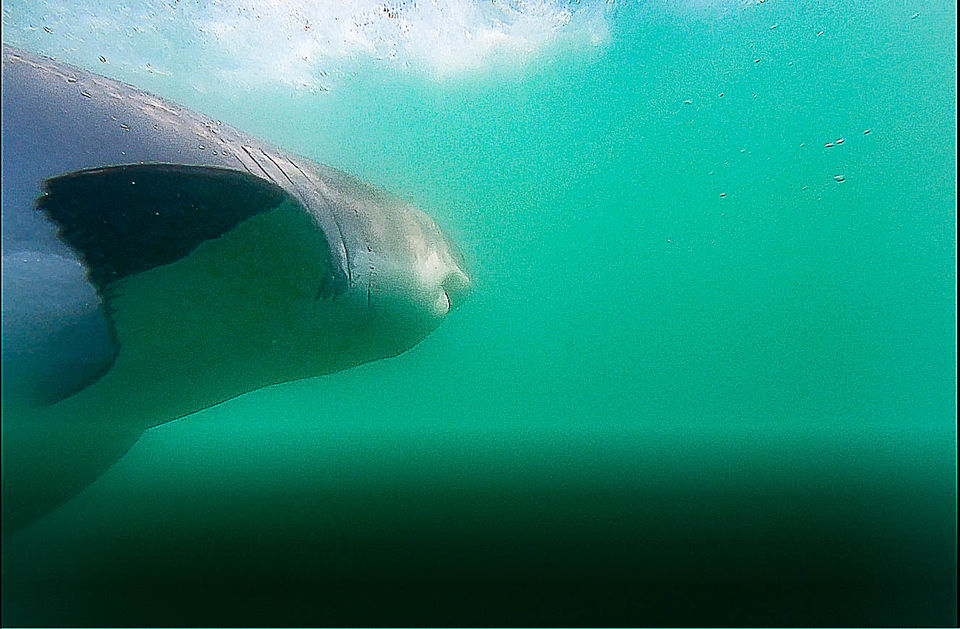 Why should you do shark cage diving
Sharks are the most misunderstood creatures in the world because of the way media and the movies portray them. They are in the apex of the food chain, but they are at high risk of extinction. Forty million sharks are killed each year for their fins alone for the famous shark fin soup. The number of sharks in these waters is declining day by day.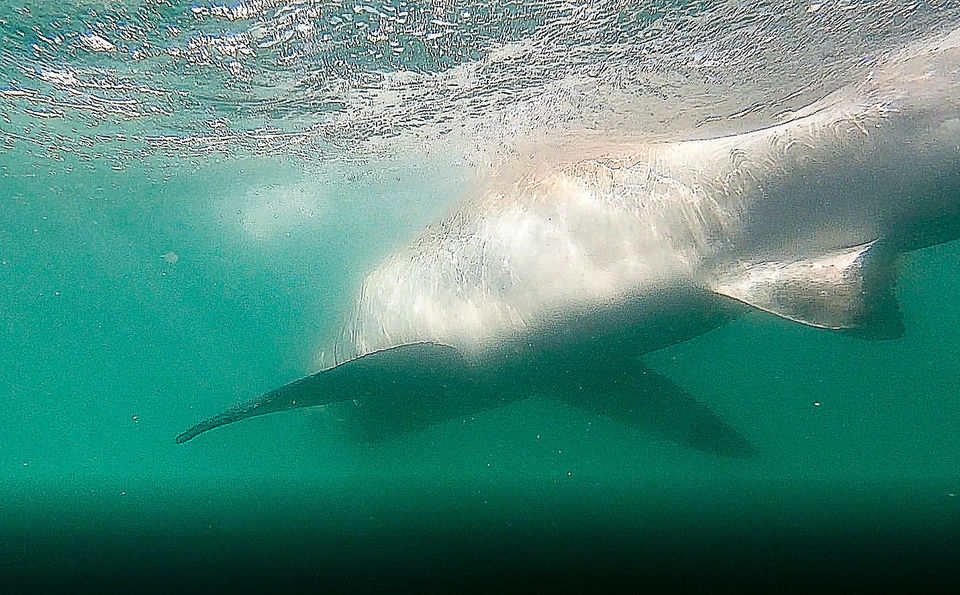 Most shark cage diving tours in South Africa work towards the protection of these creatures by contributing money to research and conservation programs. There is no other way these programs can get funded otherwise. Why would anyone pay for the extinction of what is portrayed as the deadliest human eating jaws unless it's a freaking adventure activity?
Shark cage diving with great whites in South Africa is exciting and breathtaking. But we need to protect these sharks before they're gone forever.
Check out the video from our shark cage diving!
Where: In South Africa, you can dive from Capetown to Port Elizabeth, basically the whole garden route.
Alternatively, you can also do a similar activity in New Zealand.
Cost: Anything in between Rs 7,000 to Rs 10,000 in South Africa (In 2018)
Have you gone shark cage diving? Tell us all about it here.
Frequent Searches Leading To This Page:-
Comfort trip to kenya in south Africa, Sunrise tours durban to cape town, bus tours to cape town from Pietermaritzburg, 5 day tour package in eastern cape