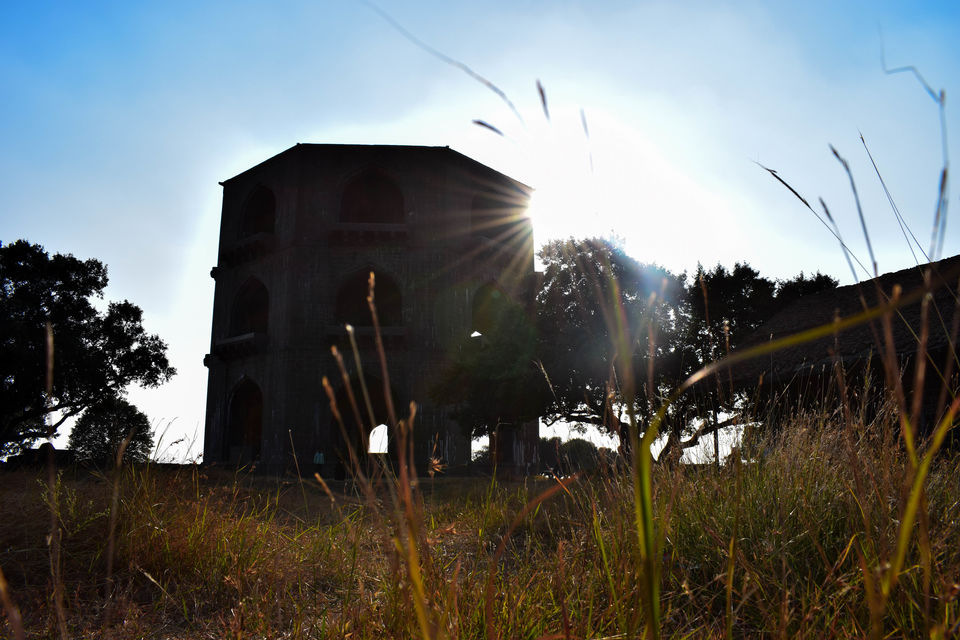 Salabat Khan Tomb II, Ahmednagar
This tomb is familiar to me because from 2008 to 2013, I often visited here in my college days, since in Ahmednagar there are limited tourist places nearby.
The mausoleum of Salabat Khan - II was built by himself during his lifetime to provide a burial place for him and his wife.
A great statesman respected and loved by the people of Ahmednagar and he was appointed minister in 1579 during reign of Murtaza-I.
This tomb dated to later half of the 16th century is locally popular as "Chand Bibi Ka Mahal". It is located on a small hill and commanding a view of the surrounding countryside.
It is built on a lofty octagonal terrace of stone about 91.44 m. in width and 3.66 m. in height. The tomb consists of an octagonal 3.66 m. wide hall surrounded by a three storied 6.1 m. broad verandah. The sides of verandah are faced with alternate open and closed arches, the latter being provided with a number of smaller arched opening placed symmetrically. The whole building rises to a height of about 21.4 m. It is believed that the structure was planned to be seven-storey but only three were built.
Mostly, this area is visited on holidays for trekking purpose as small road of 2.5 km approx. is diverted from NH-61, which consists of small ghat area towards tomb.
I am surprised that it is still not listed among the top heritage sites in the country.