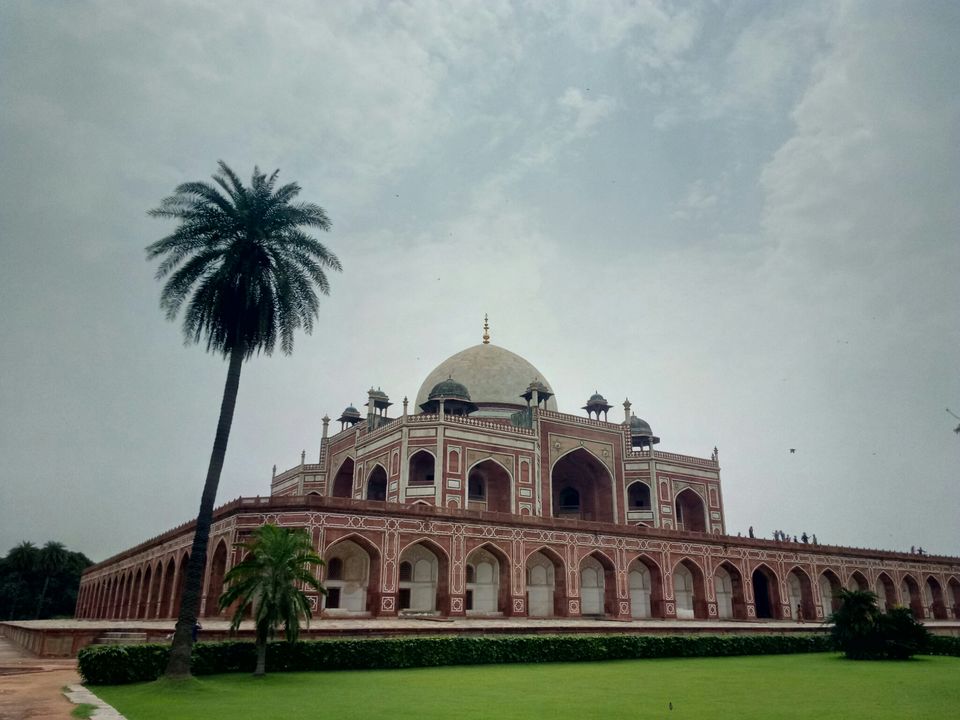 The Day started with somewhat distinct  flavours of air. The drizzling on wide roads of Central Delhi inspired my mind to visit the Emperor !
Yes, you heard it right Emperor Humayun's resting place 💖 - the Humayun's Tomb🐾
Humayun's Tomb which was built in 1572 during reign of Emperor Akbar was actually built under guidance of Humayun's chief wife Bega Begum. The thing to note is that this tomb is inspiration behind the iconic Taj Mahal, if you visit this place you'll get to know why.🎆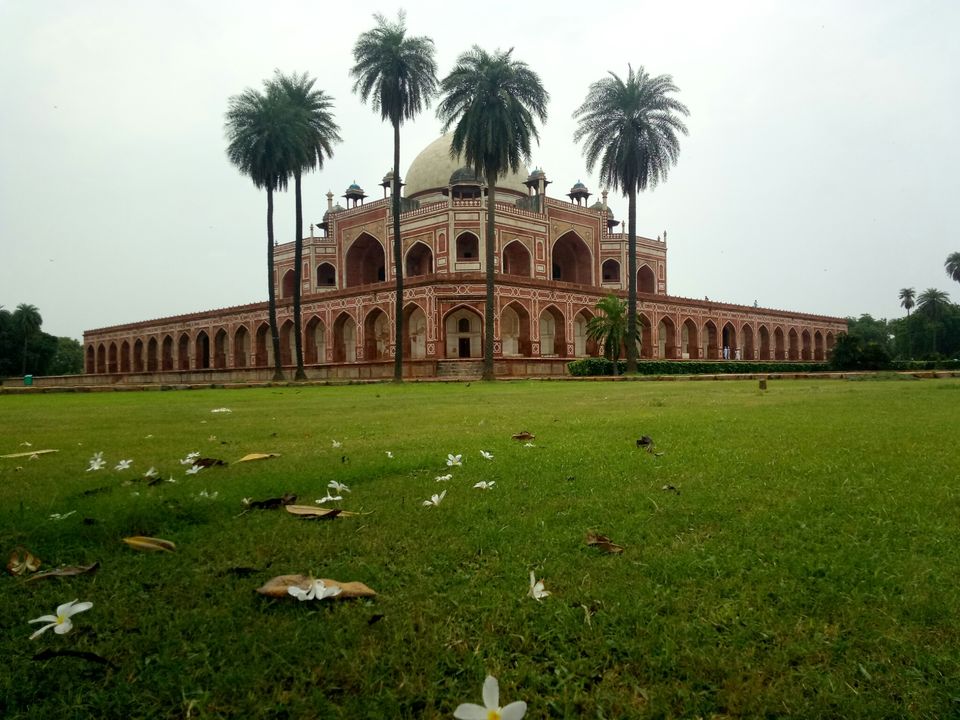 Built in red sandstone with minimal use of white marble, Humayun's tomb houses the resting Emperor of Mughal dynasty. The Entry gate of the tomb is impressive and has Persian look and is of multiple storey🏰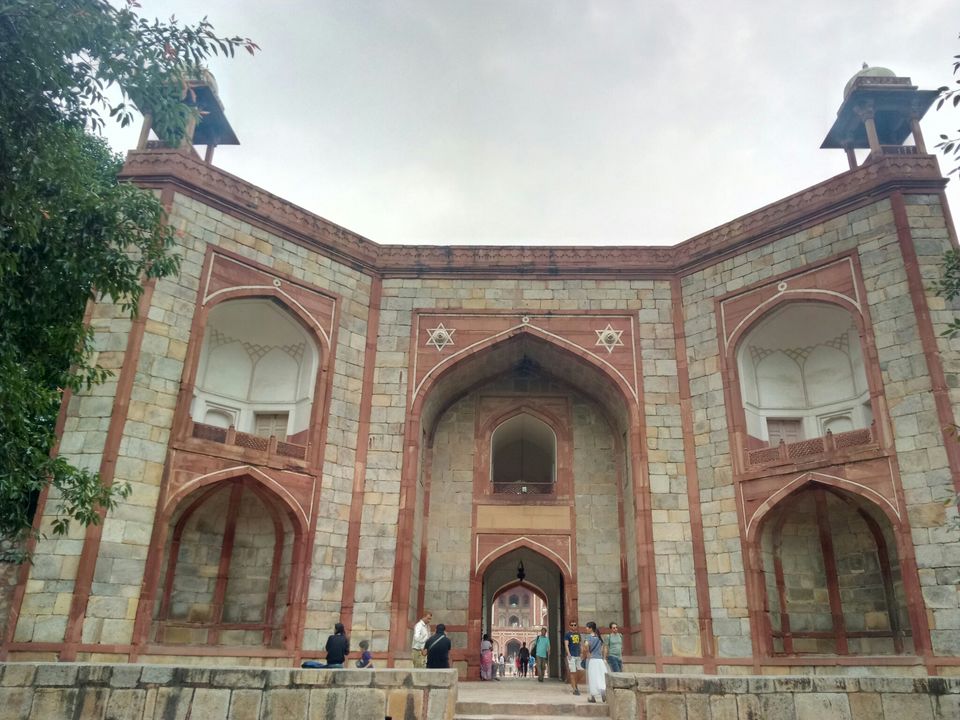 As you move inside the gate, you will be in bygone era, surely you will get some Mughal vibes. Don't forget to click tomb with entry facade like i did💓.
The tomb of Humayun is the first garden tomb in Indian subcontinent so you will found fountains around it which depicts Mughal concept of Paradise after death🌴.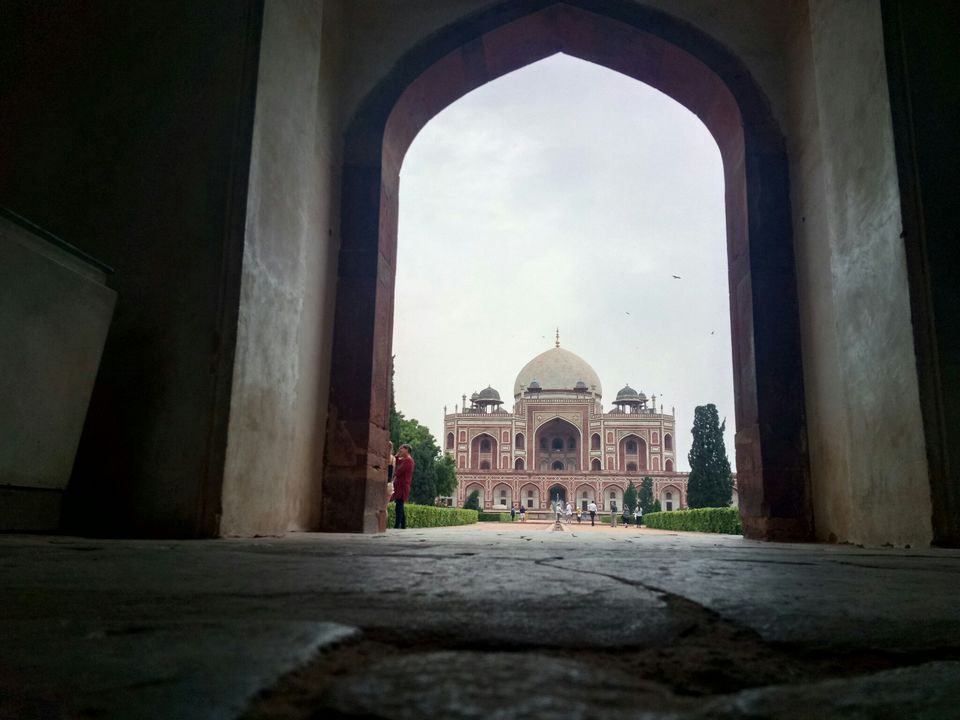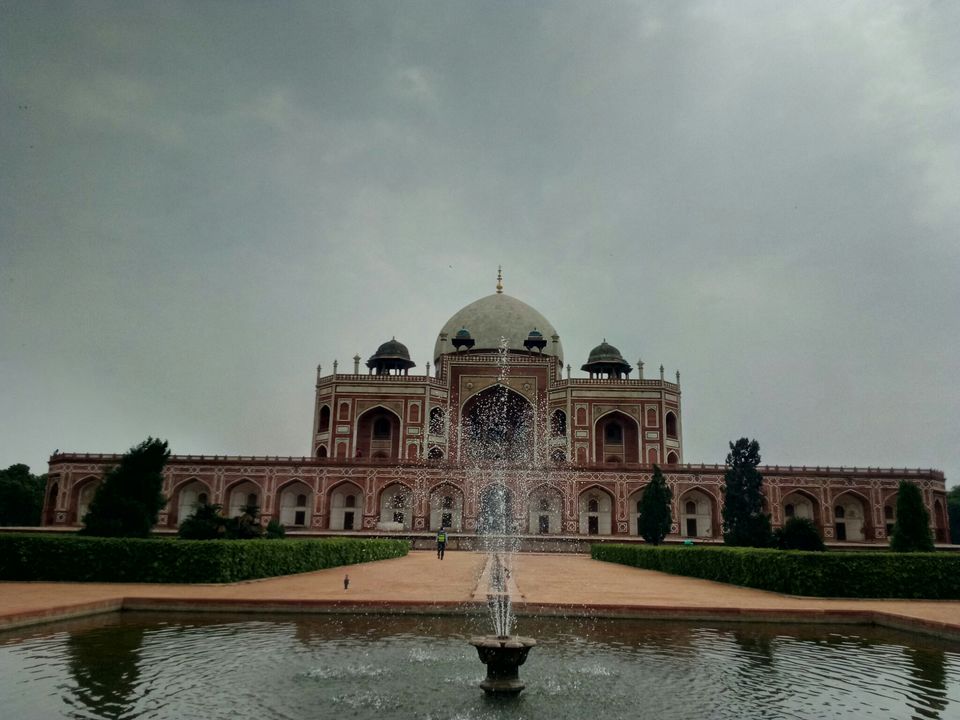 After I crossed the beautiful fountains, I headed towards staircase which leads towards the main structure. It stands at a commanding height and this what every traveller's eye strives for.🌈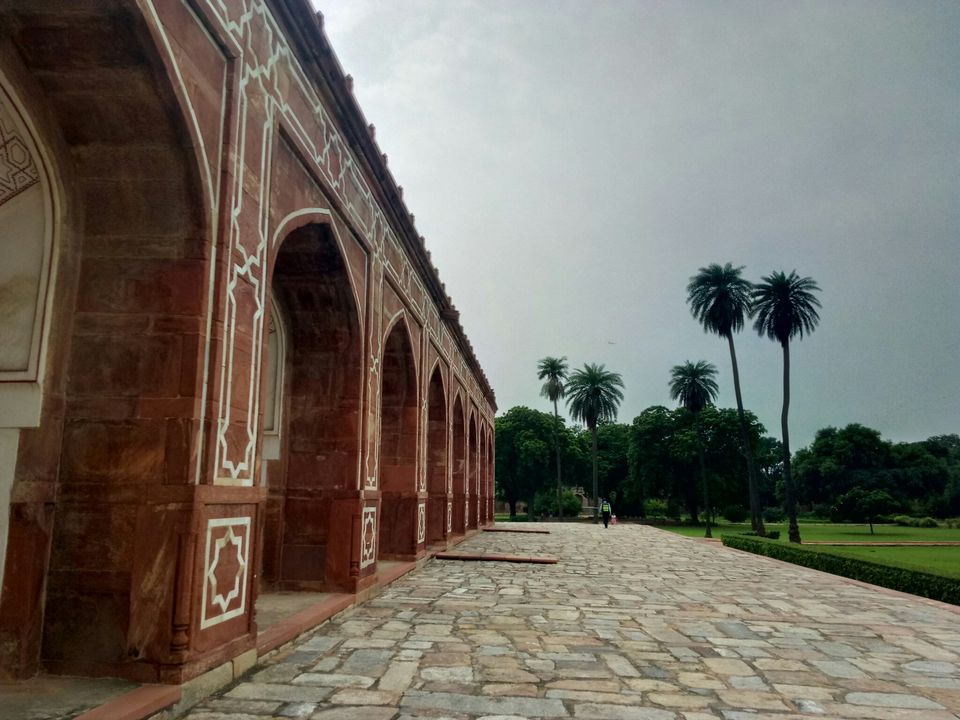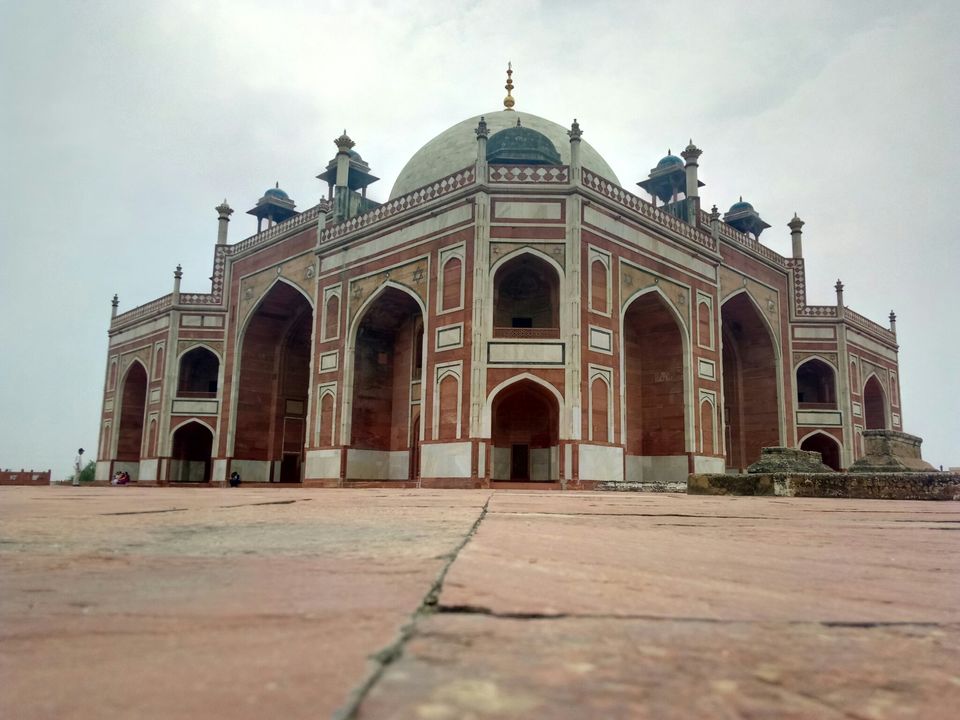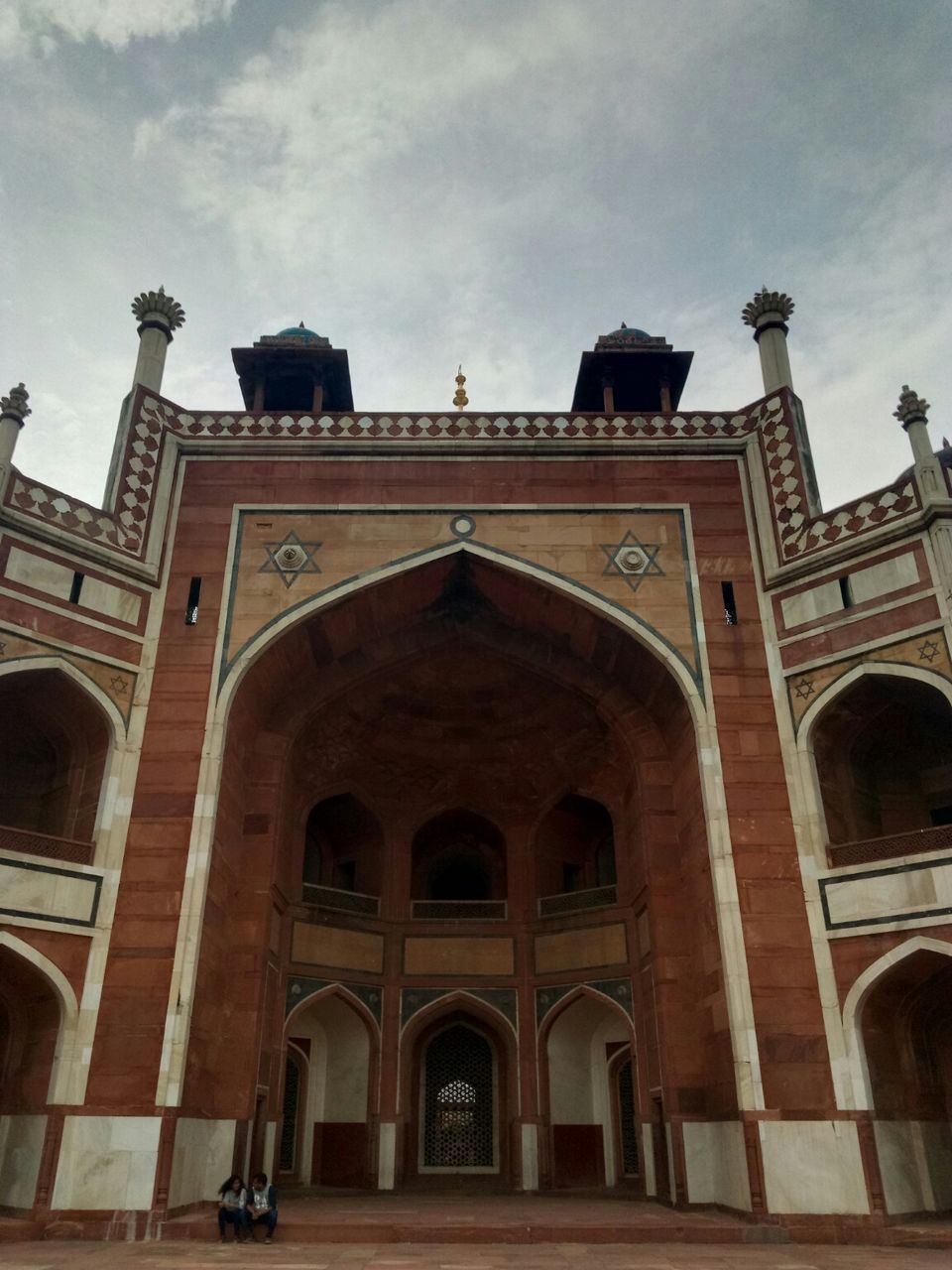 As you move up, you will realise that you took entry from the back gate! Calm down, everyone does.🌼
Enter in the tomb and stop in the pavilion in between and look up. God, I just stared at that beautiful dome ceiling for 2 minutes.❄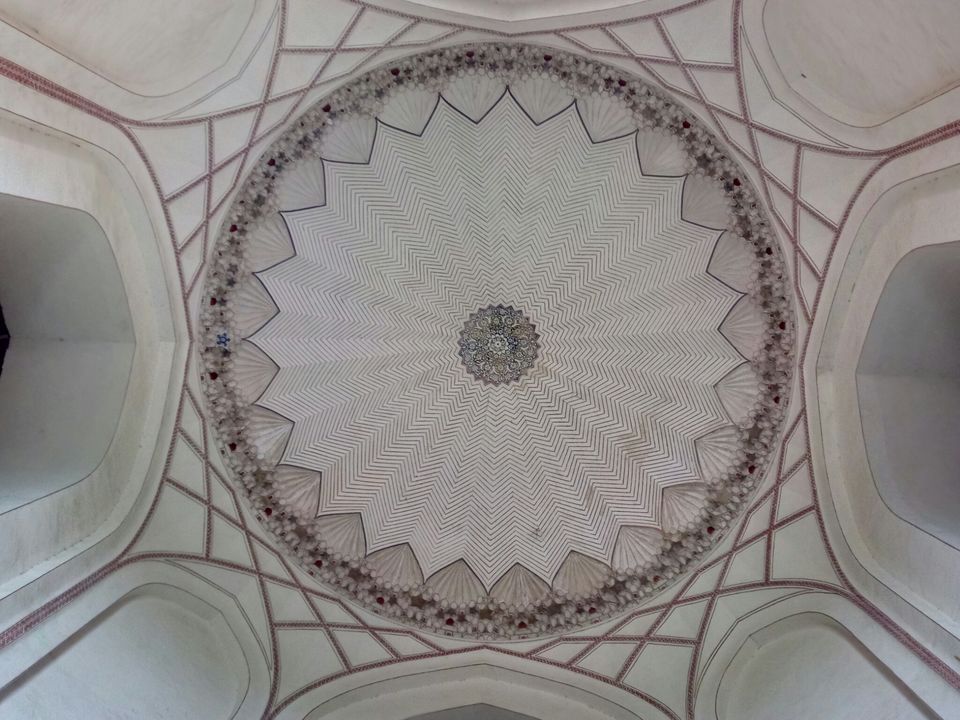 Folks! then comes the main area, the grave of Emperor Humayun. As I moved inside,I found inner area very impressive. It was octagonal structure with dozens of windows all around from which lights of heaven was pouring down    on the grave. 🌻
The lattice work on windows make it more romantic and also the lantern type structure hanging down the dome ceiling.🌀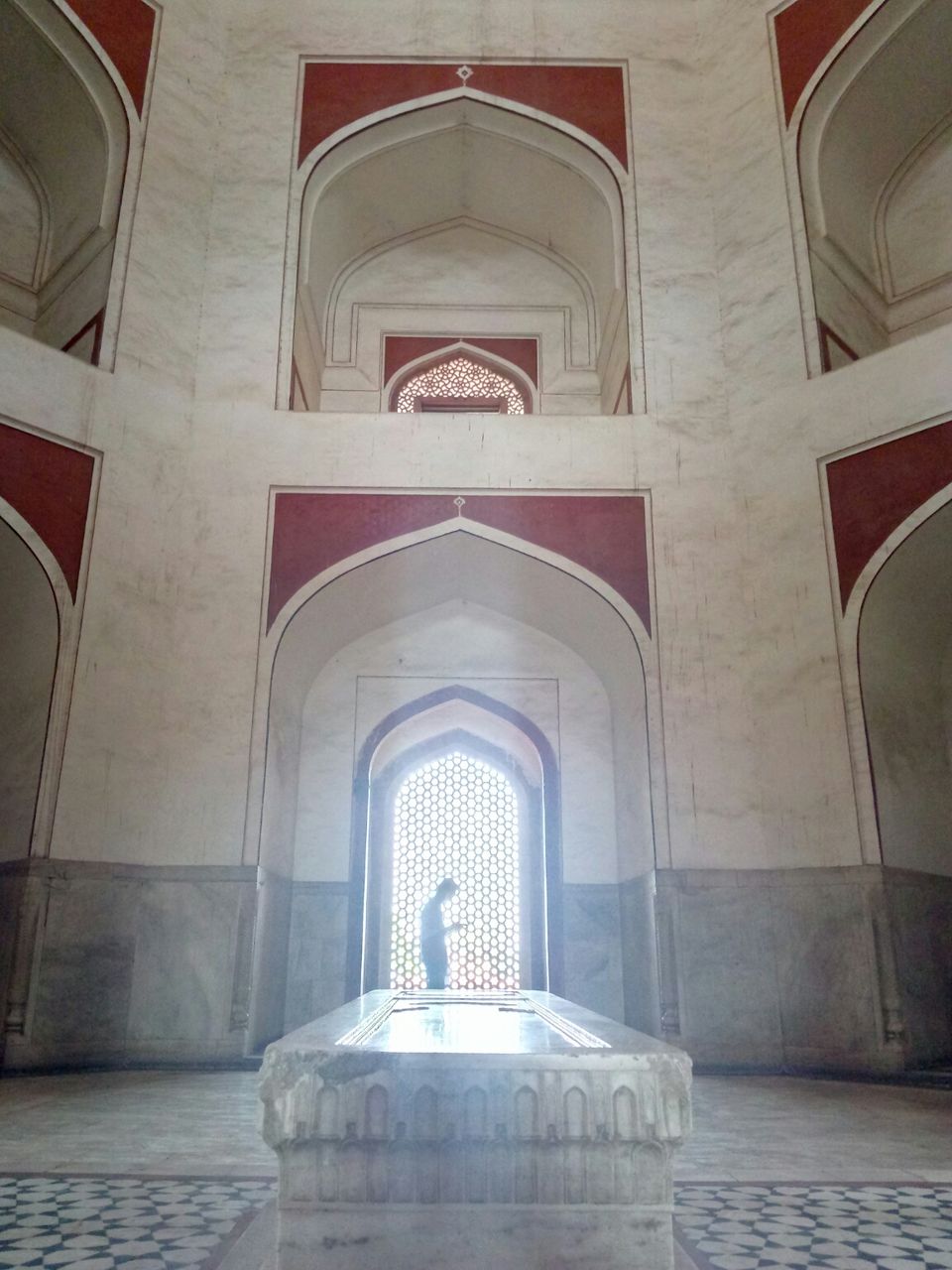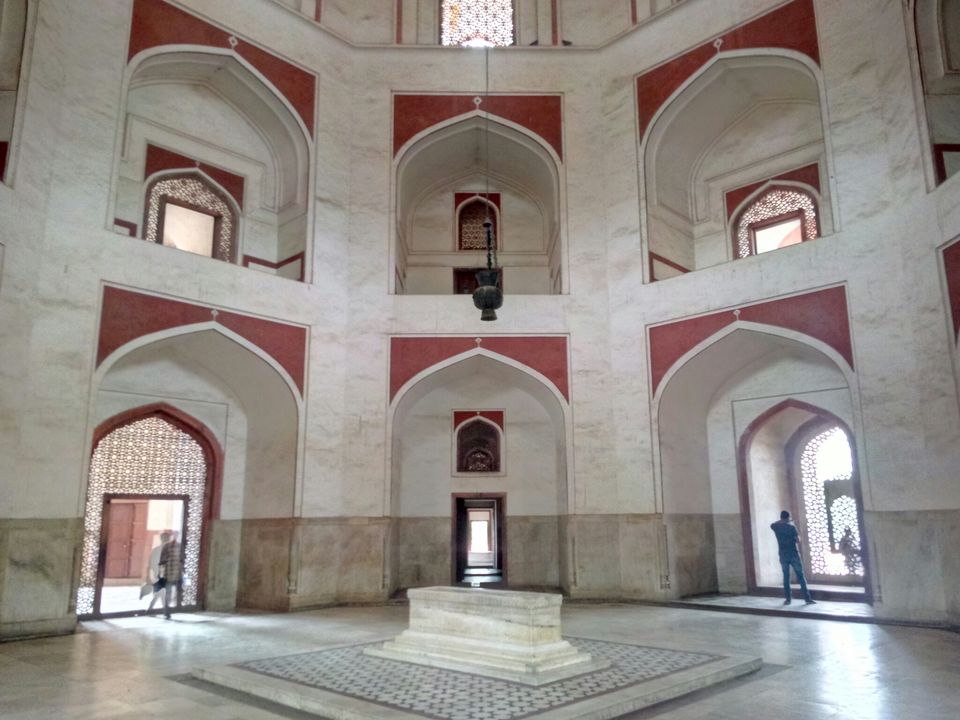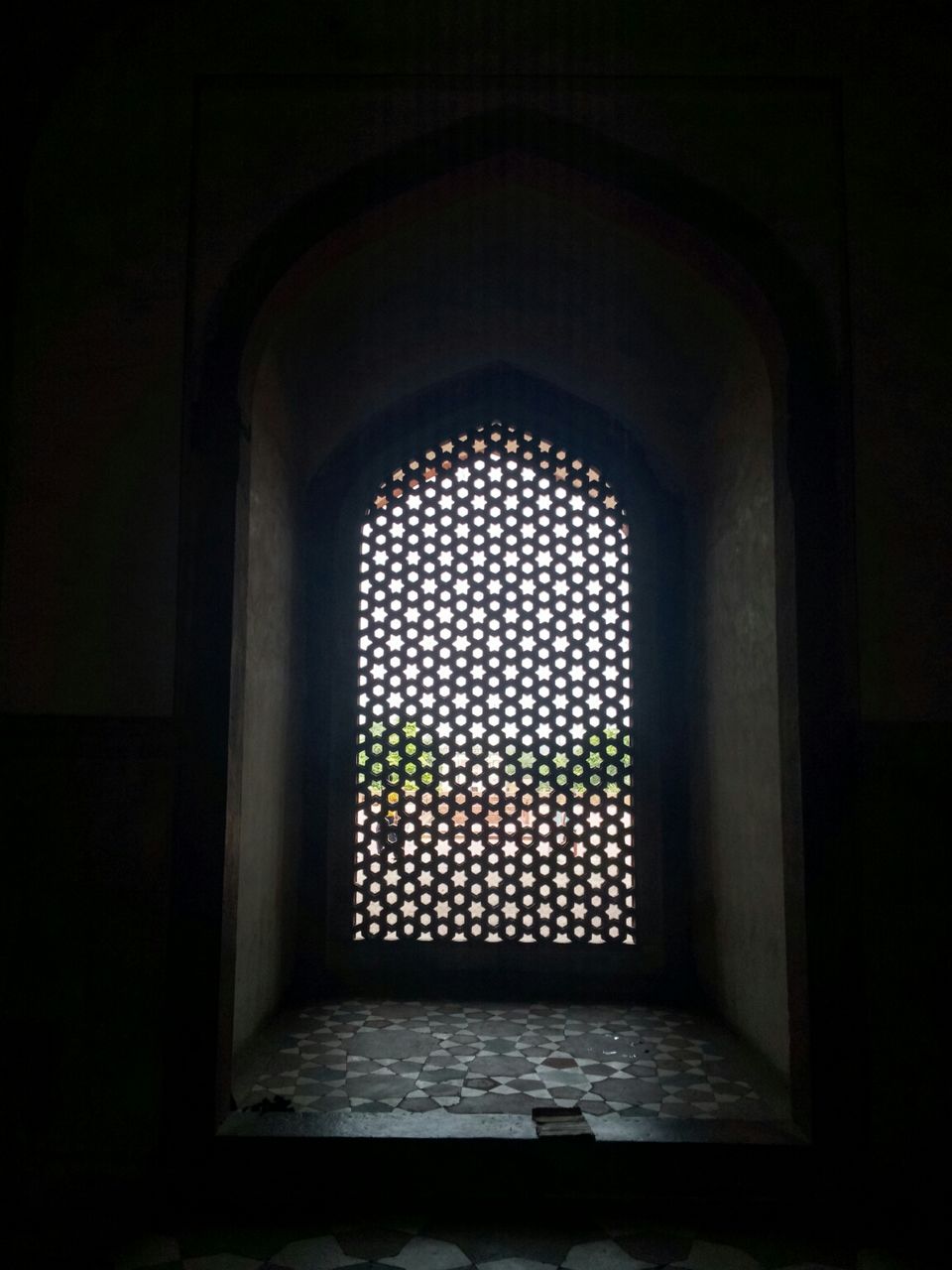 The tomb inspires many who visit there to have death like an emperor🌞.
I came out of the tomb and there I enjoyed the cool monsoon winds overlooking wonderful gardens of the tomb as it is on a big platform similar to Taj Mahal🍃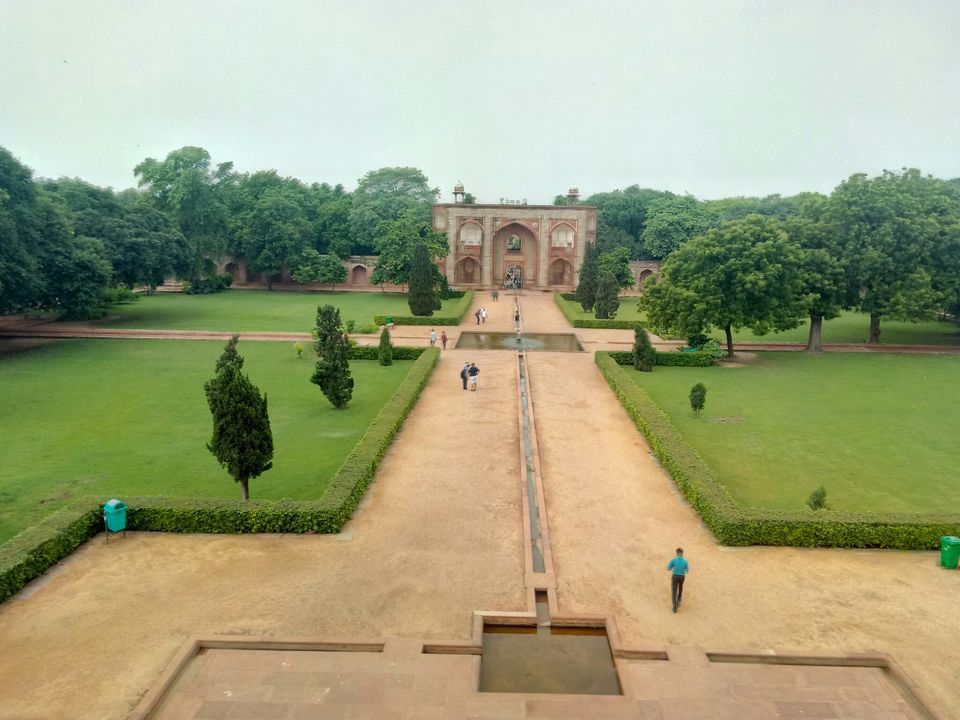 Lastly, I wandered around the complex around the main tomb in which Isa Khan Tomb is worth mentioning. It's blue coloured cenatophs with architecture similar to that of Lodhi tombs make it a unique building marvel🌼.
Also, the interiors are well decorated and if you visit there, don't forget to locate 2-3 random old mosques near the tomb and also "Nai ka Makbara"(Barber's Tomb).🎆
Good Journey!