It was normal winter afternoon and I was doing nothing but just completing my unfinished work. In between the work, while surfing my Instagram I came across a picture. The picture was of an old monument which says it is Isa Khan Tomb. It was such beautiful click that I saved it in my gallery. I was eager to visit this monument in New Delhi. So, on one Thursday, I took off from my work and set for this place.
In my heritage walk, I was accompanied by my husband and friend. We three went to Isa Khan tomb which is located in the complex of Humanyu Tomb. In fact this is the first construction you will notice. Humanyu Tomb in New Delhi is not a new heritage. Everyone and mostly foreigners visit this place to witness the beautiful architecture done during the Mughal period.
After purchasing the ticket we head inside the complex. We first head to Isa Khan tomb and it was so majestic and beautiful. Isa Khan tomb was not constructed during the Mughals but it was built during Sher Shah Suri who was the founder of Sur dynasty. I was enchanted by the beauty of the tomb. Isa Khan was a minister of the famous Sher Shah Suri. After Sher Shah's death, he continued to serve under his son and died at the age of 95 years and was laid in this magnificent octagonal tomb. Isa Khan built the tomb during his own lifetime.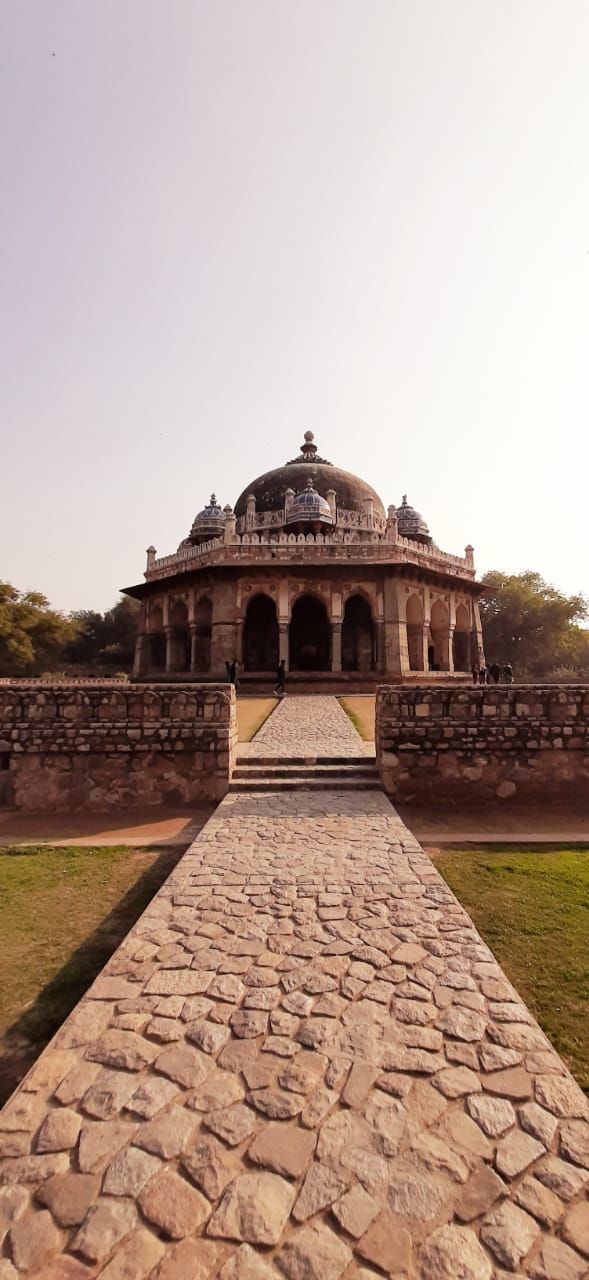 If you enter the tomb area, you will notice it has sunken gardens (a garden that lies below the general level of its surroundings). What is most fascinating in the tomb is use of colour blue and green. The whole tomb has lost its colour but on the roof these two colours are adding beauty to this ruined monument.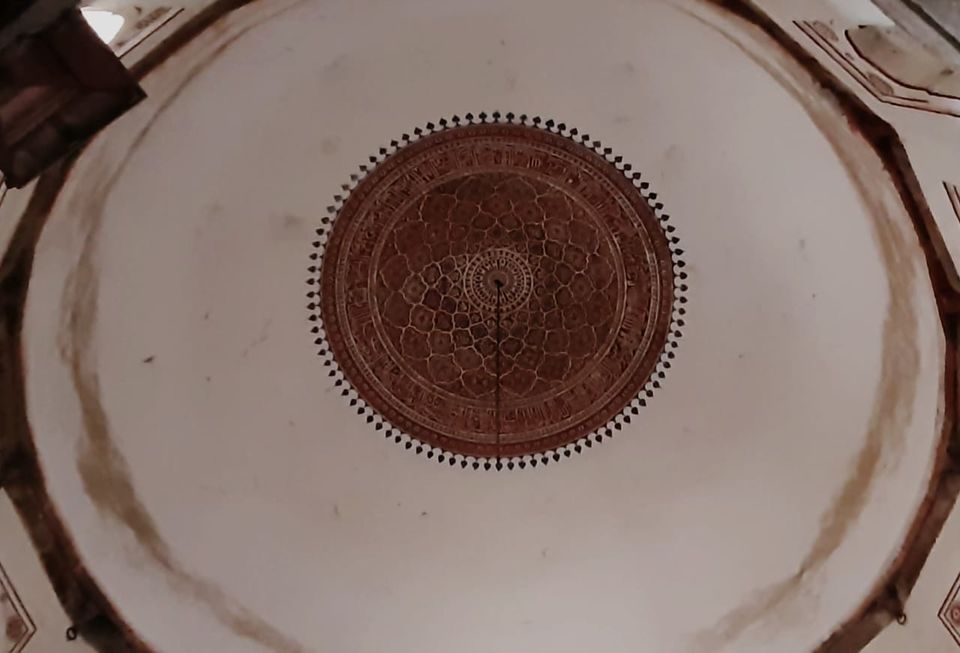 As I entered the monument, Isa Khan tomb was laid there. But when looked at the ceiling, I was astonished to see the beautiful carving on the ceiling. The red colour architecture on the white ceiling was so beautiful. The painting was speaking loudly about their era craftsmanship. The pictures below will justify my feelings. On the one side of the tomb there is a mosque which has long verandah.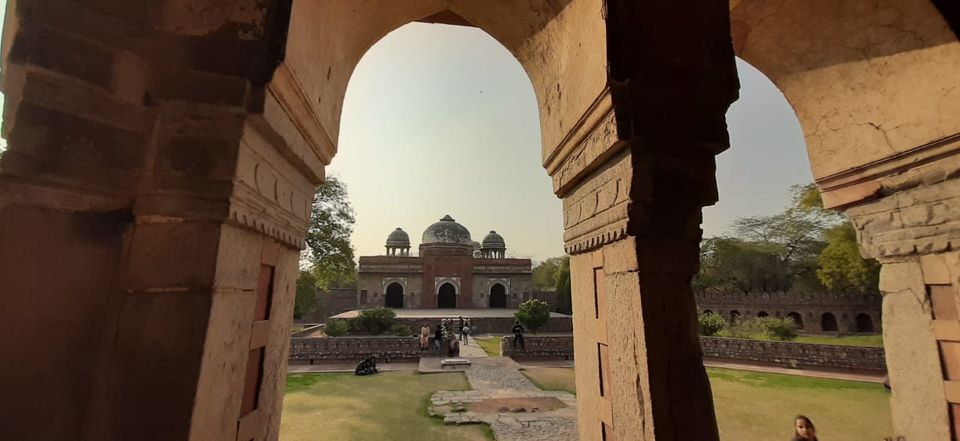 After taking exit from Isa Khan tomb, we headed towards Humanyu tomb. The tomb attracts many visitors including foreigners. The tomb is a marvelous example of Mughal dynasty. A world heritage site is also known as garden tomb. Humanyu Tomb was built nine years after his death. It was Akbar who built this mausoleum in the memory of his father The tomb is set in a walled garden. The arcaded walls enclose the 26 acre garden. Inside the mausoleum, there are 160 royal family members tombs are located.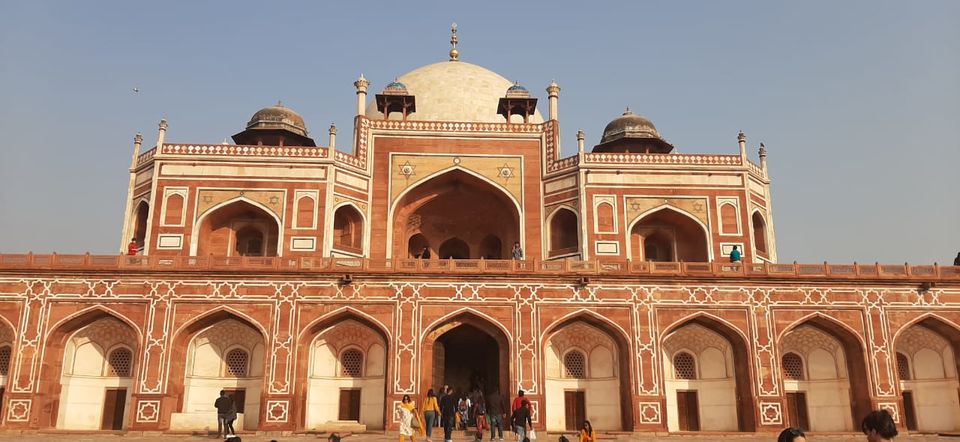 When you enter the mausoleum, the first tomb is of Humanyu. There is a night view also available as this monument is now open till 9 pm.
Please follow Travel Katha at Instagram: atravelkatha