I always prefer exploring small alluring towns over big crazy cities. Somehow modern architecture and tall buildings do not fascinate me at all, but natural beauty/countryside always does! Therefore I chose to explore this little town in Turkey named "Denizli" and trust me out of all the places/countries I have visited until now, Denizli takes the cake!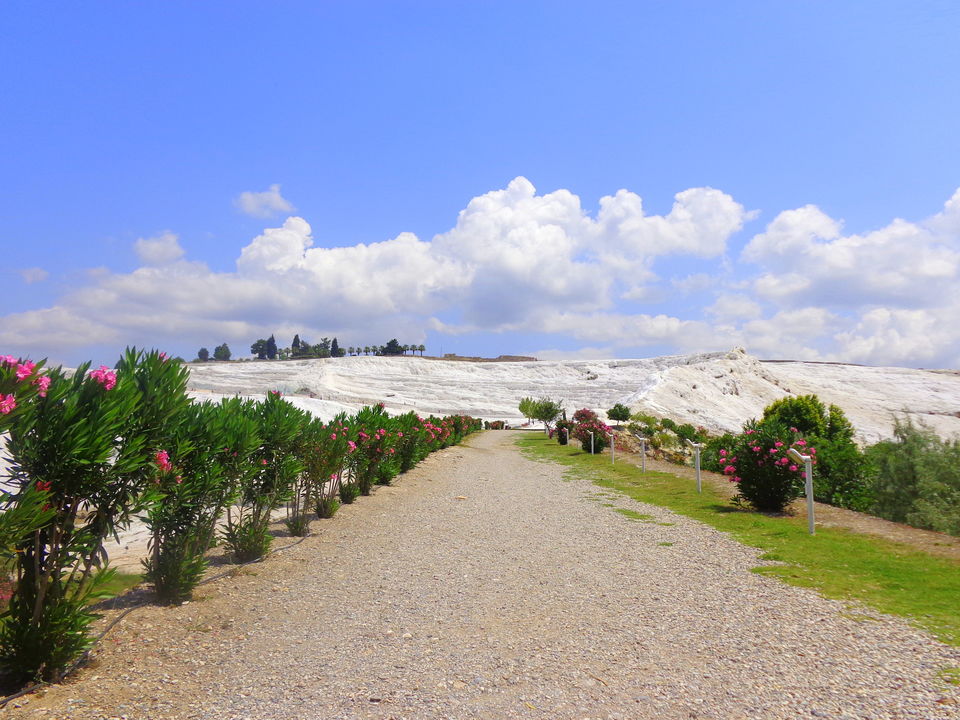 Its most popular attraction is "Pamukkale" which means "cotton castle" in Turkish. Pamukkale is one of the most beautiful highlights of Turkey and unique in the world. Its a geological phenomenon which looks like a snow-clad mountain range from far away, however, when coming closer, it may surprise you that they are actually travertines (white calcium terraces) and not snow covered peaks. The dazzling white calcareous castles are formed by limestone laden thermal springs, creating the formation of potholes/pools overrunning with mineral-rich waters on the mountain top. Hence, giving it a cotton-like white image.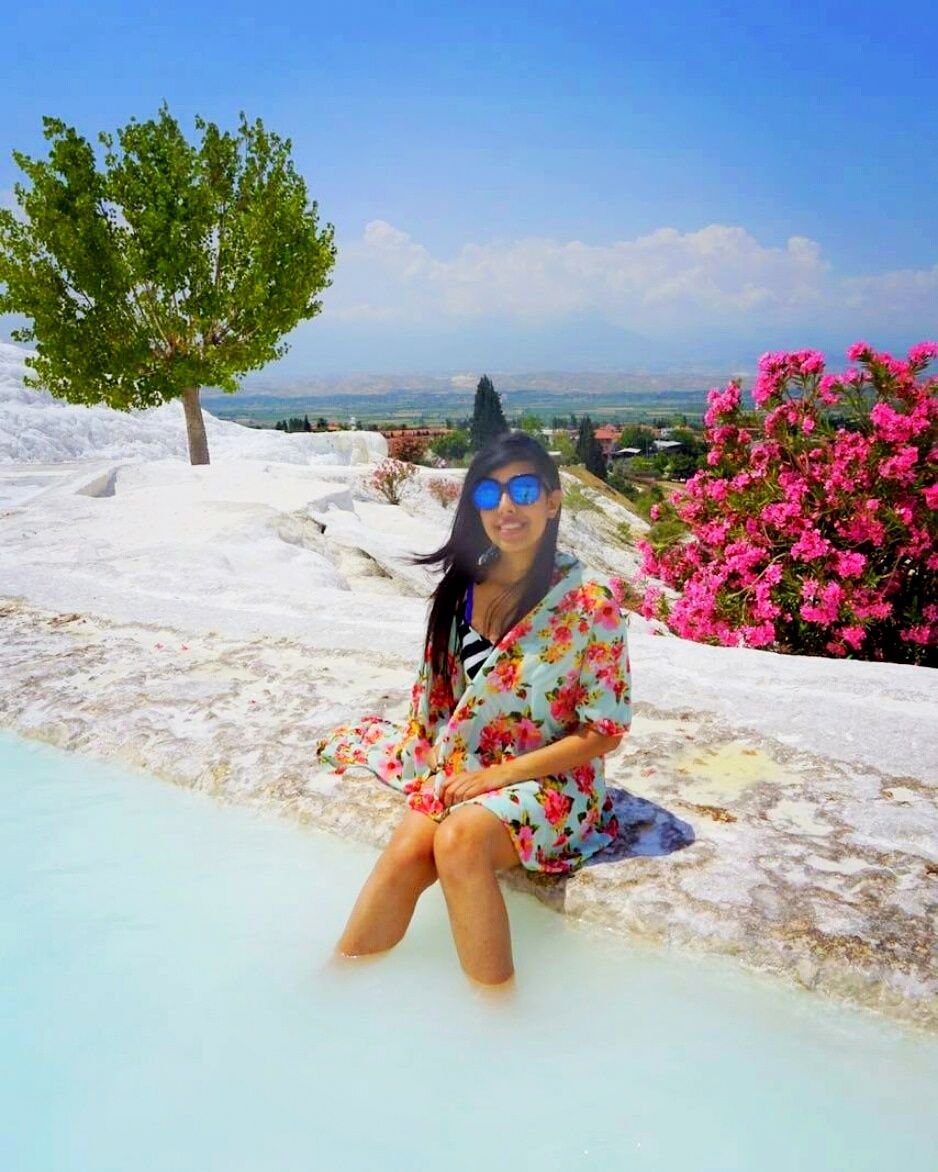 Pamukkale is unlike anything I had ever seen in my life before. As soon as I got my first glimpse of the white cliffs from far away, my eyes literally started drooling. And when reaching the main spot (mountain top) I absolutely felt like being on another planet!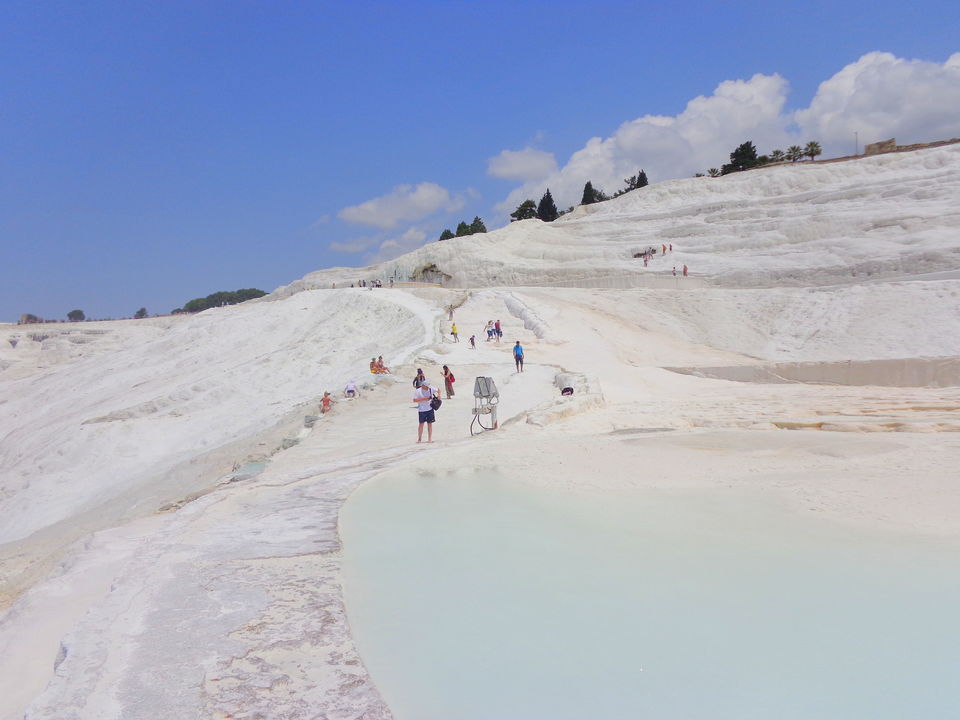 There are numerous thermal pools on the salt covered mountains where one can swim and can also take an open air spa in mineral rich waters. The pools are all at different temperatures, some are warm and some are cool. And talking about the view from the mountain top - its absolutely magical and breathtaking! Those snowscape views are literally "cotton castle" and perfectly picturesque. I shouldn't be mentioning this here, but my friend and I took verily over a thousand shots out there (haha :p) but still failed to capture its factual beauty as the pictures couldn't do justice to the real eye experience!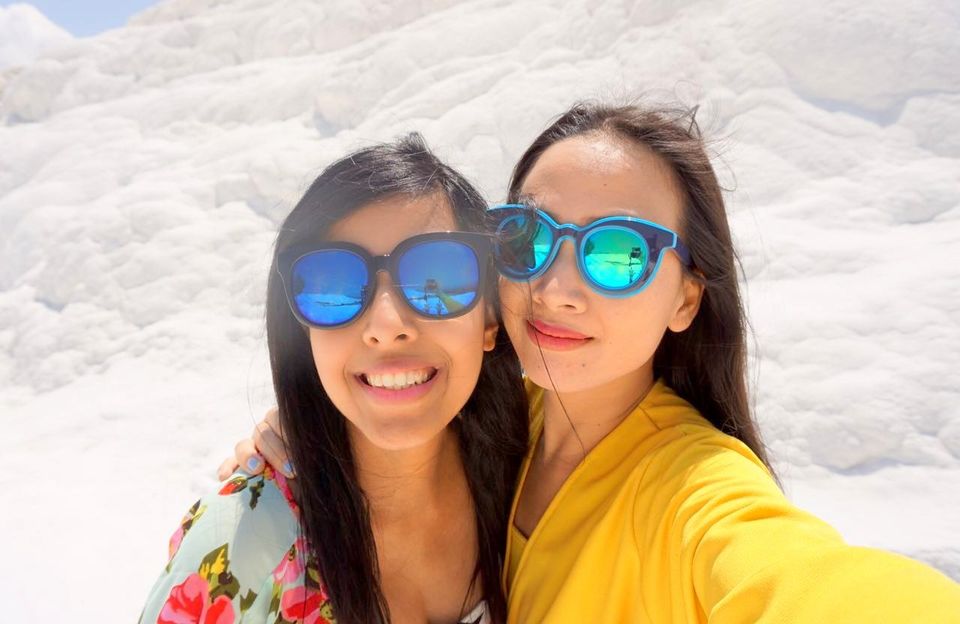 It's almost a year now since I am back from this trip and trust me I still cannot get the sight out of my mind. No matter how much I describe this place to you, you cannot experience its beauty till you see it by your own eyes. That's how magical and flamboyant this place is! Certainly the most spectacular experience of Turkey!
Tip: People need to take their shoes off and walk barefoot to protect this natural wonder from being damaged, and at the same time be a bit cautious while walking as one can slip easily. Also, a swimwear, sunscreen and sunglasses are absolute essentials!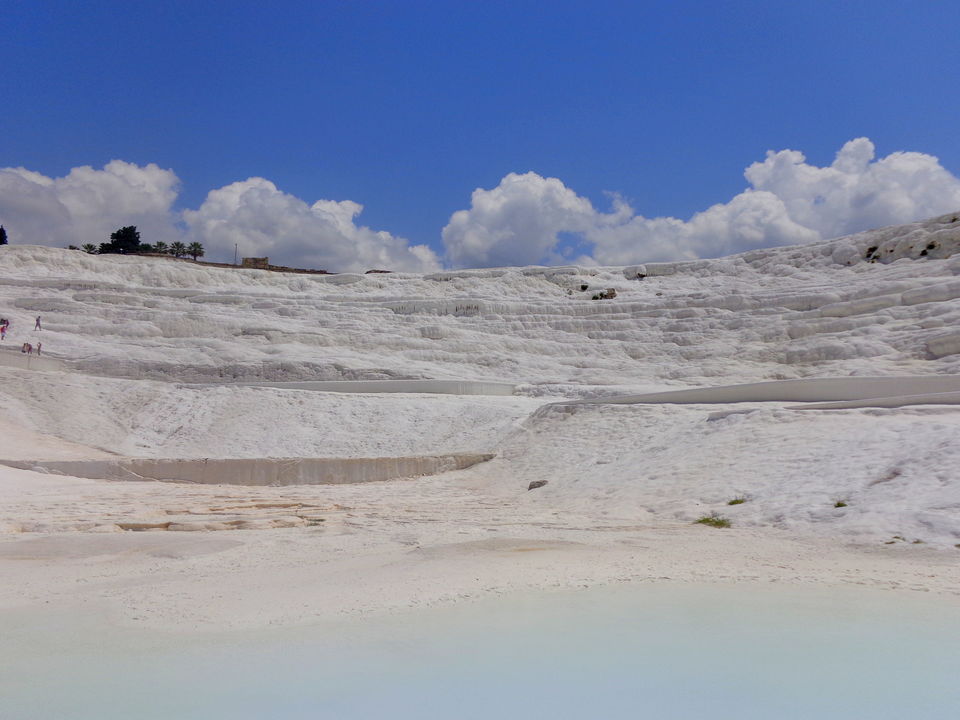 Frequent Searches Leading To This Page:-
cheapest turkey tour packages, cheapest turkey tour packages from India, turkey packages with flights, turkey packages, turkey Greece tour packages from India, turkey holiday packages cheap