There is this funny thing about travelling, you ask anyone and not one person would say they dislike the idea of travelling. In reality, 70% of people can't be bothered due to hectic work routines, problems in life and so on. The only time they will travel is because of necessity. Out of the remaining 30%, around 25% or more are people who have a routine job, people who try and sneak out as and when they can. The rest 5% or <5% people are those full time travelers. I came up with these stats from my real life observation and here it's not really the stats that I'm talking about. I'm sharing it because I also belonged to the 70% until October 2014, when I gathered up the courage to go alone to Phuket.
I had worked 5 years without any remarkable achievements and frustration had started building up even without me realizing. In August 2014 I asked a few of my school friends if they wanted to join me on an International trip. The replies were sort of lukewarm and knowing them I concluded it as a NO. I went ahead with R&D to find a cheap destination. My first and foremost criteria was simple, the country must have a free visa or a visa on arrival for Indians. I was spoilt by choices.
I narrowed down Thailand from the huge list because
a. It was in Asia, hence close by (sort of).
b. Well-known tourist place, hence less risk for a first timer.
c. It made sense financially.
Fast forward two months, I was all set for my much deserved vacation. Initially I decided I would take only 8 days off, visit Thailand and rejoin work. This didn't make sense as I had 4 weeks leave in hand. I changed my plans and went to India, visited my parents and a week later...Phuket, here I come.
I wouldn't dare say I did the cheapest travel and it could have been planned and managed way better, but not a bit of regret lingers in my mind. I bought a DSLR few months before the trip and still had a lot of learning left to do.
I was flying SilkAir from Cochin (COK)- Singapore Changi International Airport- Phuket. Total flying time of 7.5 hours (approximately).
During my flight from Singapore to Phuket, I couldn't contain my excitement and took out my camera to click the clouds.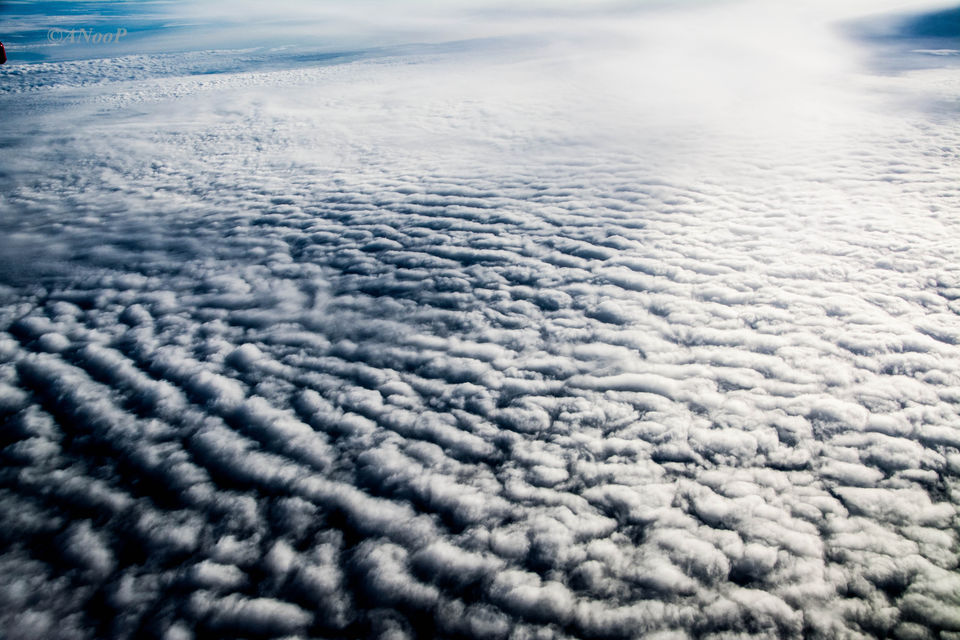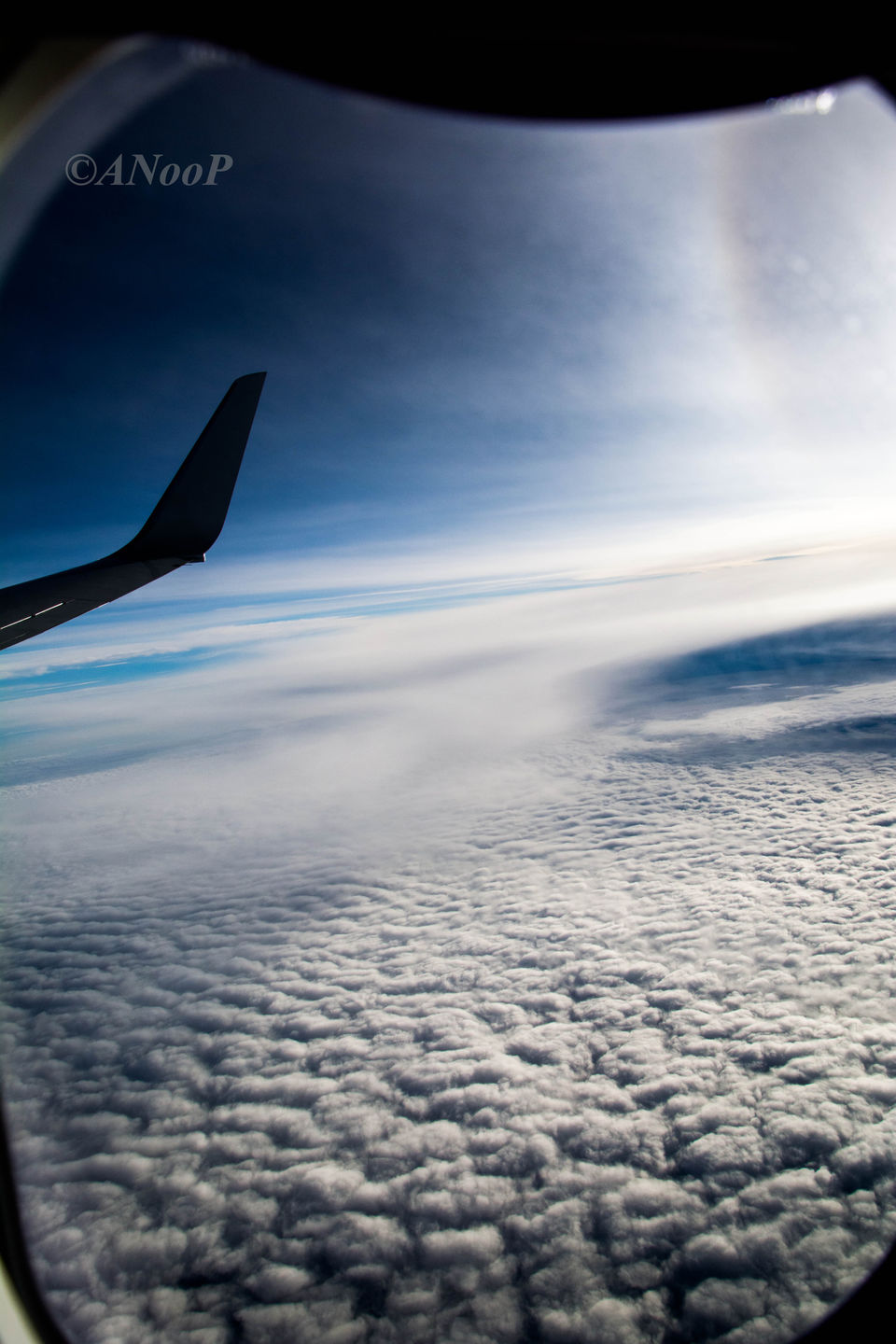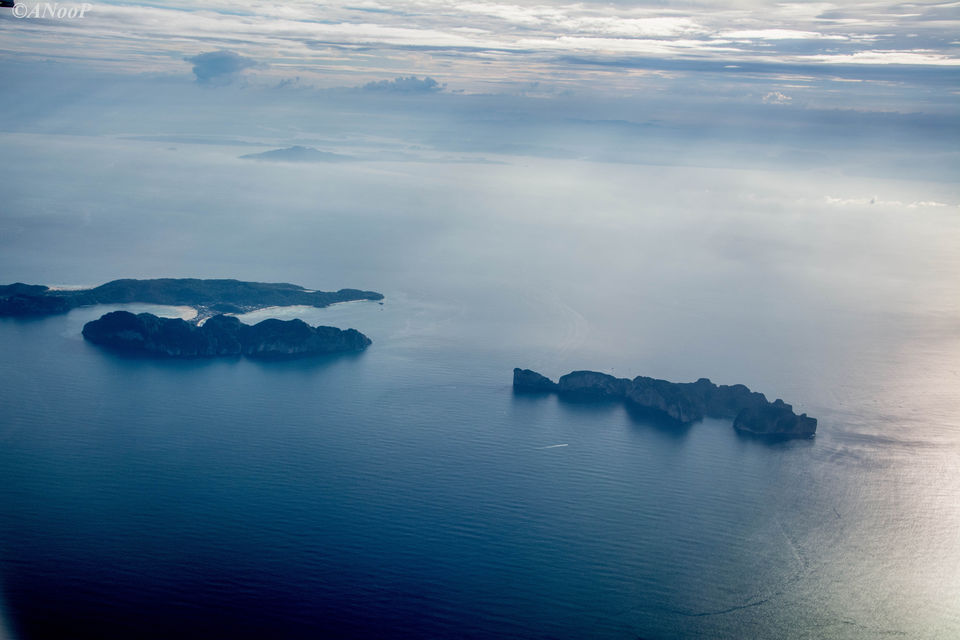 Let me run quickly through the requirements for on-arrival visa (for Indians)
a. A passport with at least 6 months validity and two straight pages for them to stamp.
b.A recent photograph (passport size) and 1000 Thai Baht as the visa fees.
c. 10,000 Thai Baht for a single person / 20,000 Thai Baht for a family. (1THB = 0.029 USD / 1.92 INR)
d. Proof of your stay in hotel and return ticket within the next 15 days ( a print out)
After finishing with the formalities at the airport, I chose to take a minivan or a minibus to Patong, which is where I booked my hotel. Patong is the heart of Phuket in terms of night life. I checked into my hotel which was Patong Tower Condominium, by the side of Patong beach. All I did that day was walk by the shore and explore Soi Bangla (Bangla Street) at night.
The next day I visited Wat Chalong temple, which is a Buddhist temple near Patong. It is very much advised not to speak anything against Buddhism because majority of Thai people follow Buddhism.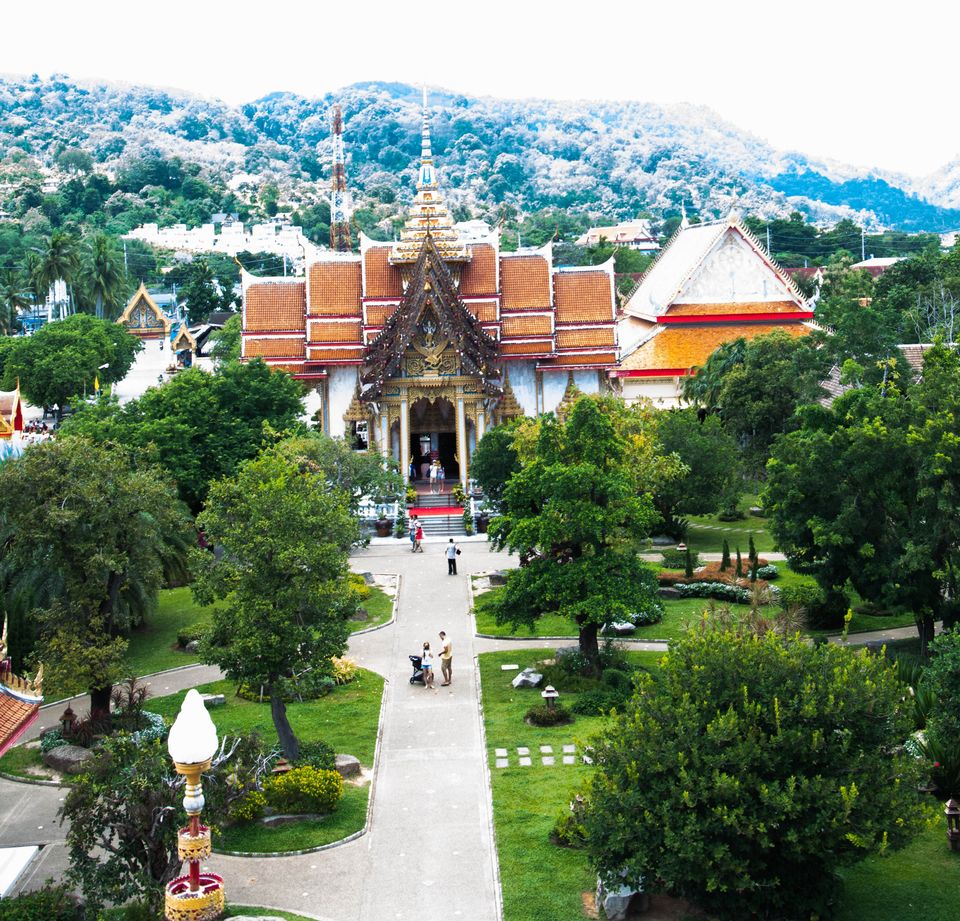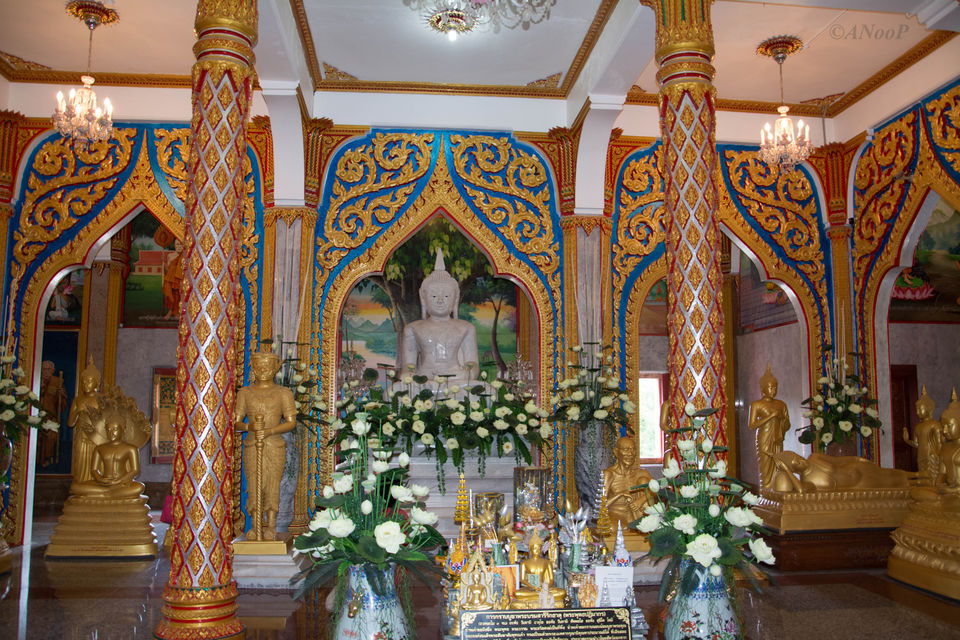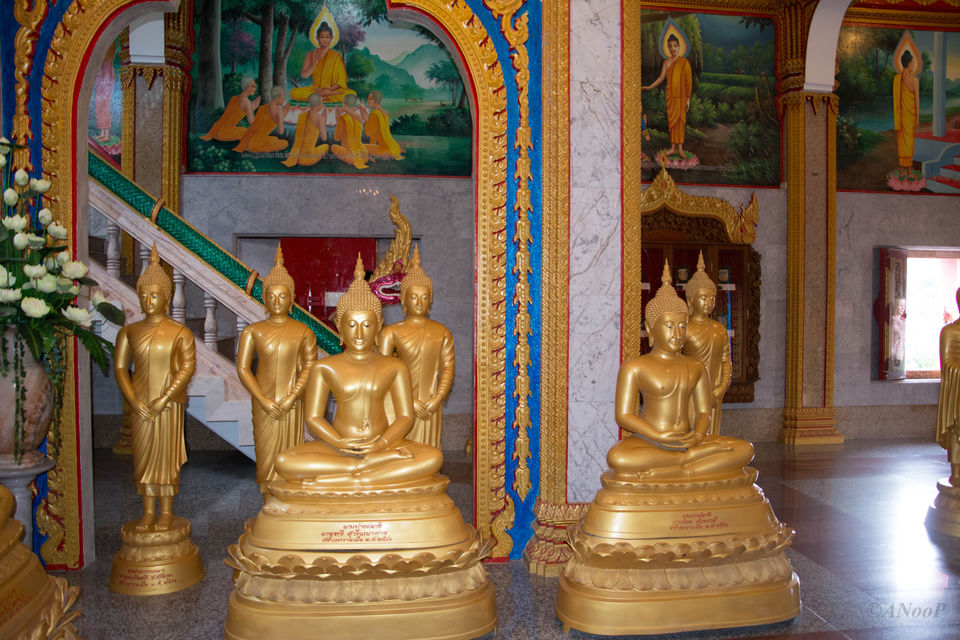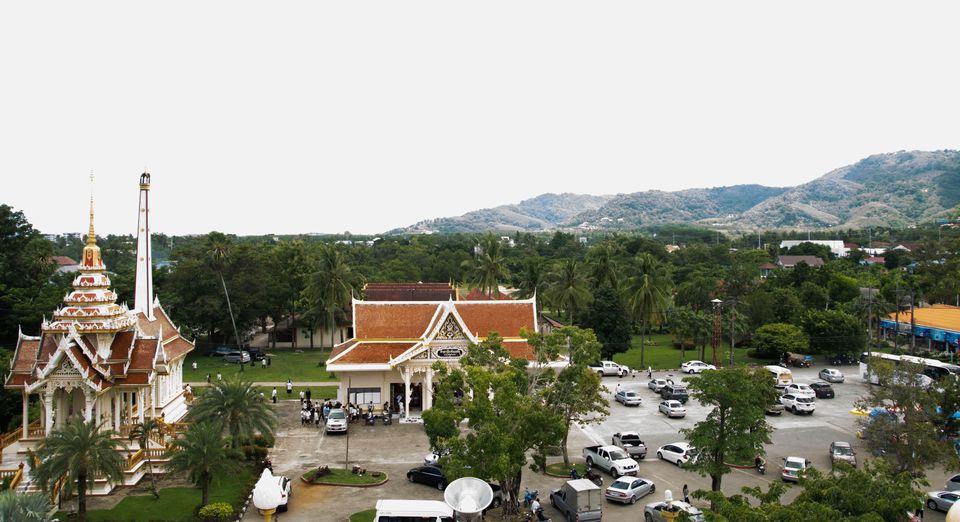 Further up the hill, around 7-8 kms from Wat Chalong temple is the Promthep view point. I went there at the wrong time of the day, afternoon. Apart from a view towards the sea and some islands, nothing much I can speak about.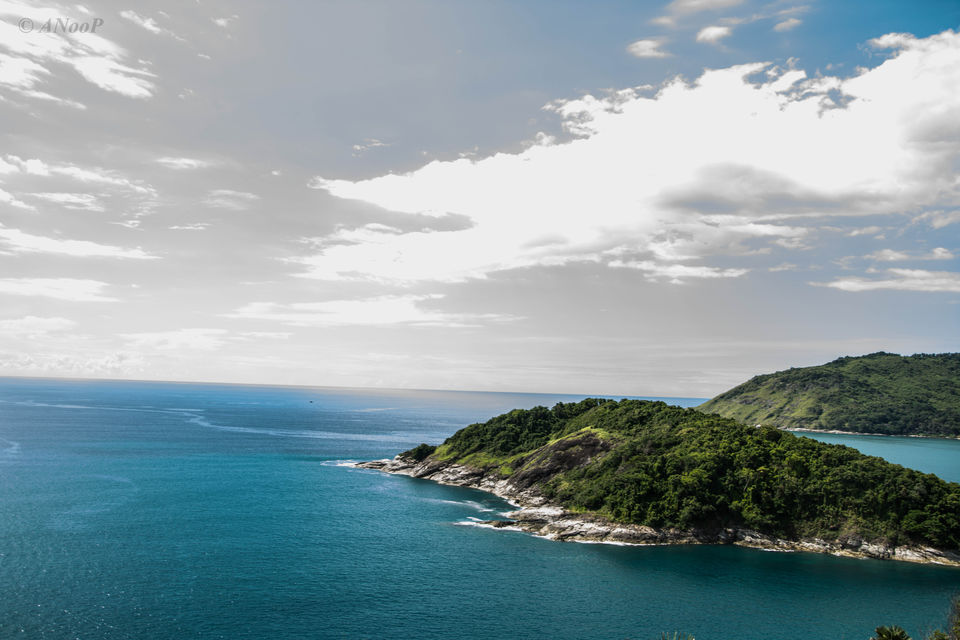 A visit to Thailand is incomplete without a tour to its famous islands. Phi Phi island is one among them. I booked an online tour for Phi Phi islands. Pick up and drop services, lunch was inclusive. After being picked up at our hotel, we (a group of tourists) were taken in a small cruise boat towards the island. One thing which I wasn't aware, they have scuba diving trips organized by the tour operators. They stop the boat in the shallow sea and charge you a fee for diving with one of the experienced members. Less professional but less expensive as well. So if you would like to Scuba dive for cheap carry some extra money with you. Usually they ask for 1000 THB. I wasn't prepared for this and hence chose to go with the next free option, snorkeling.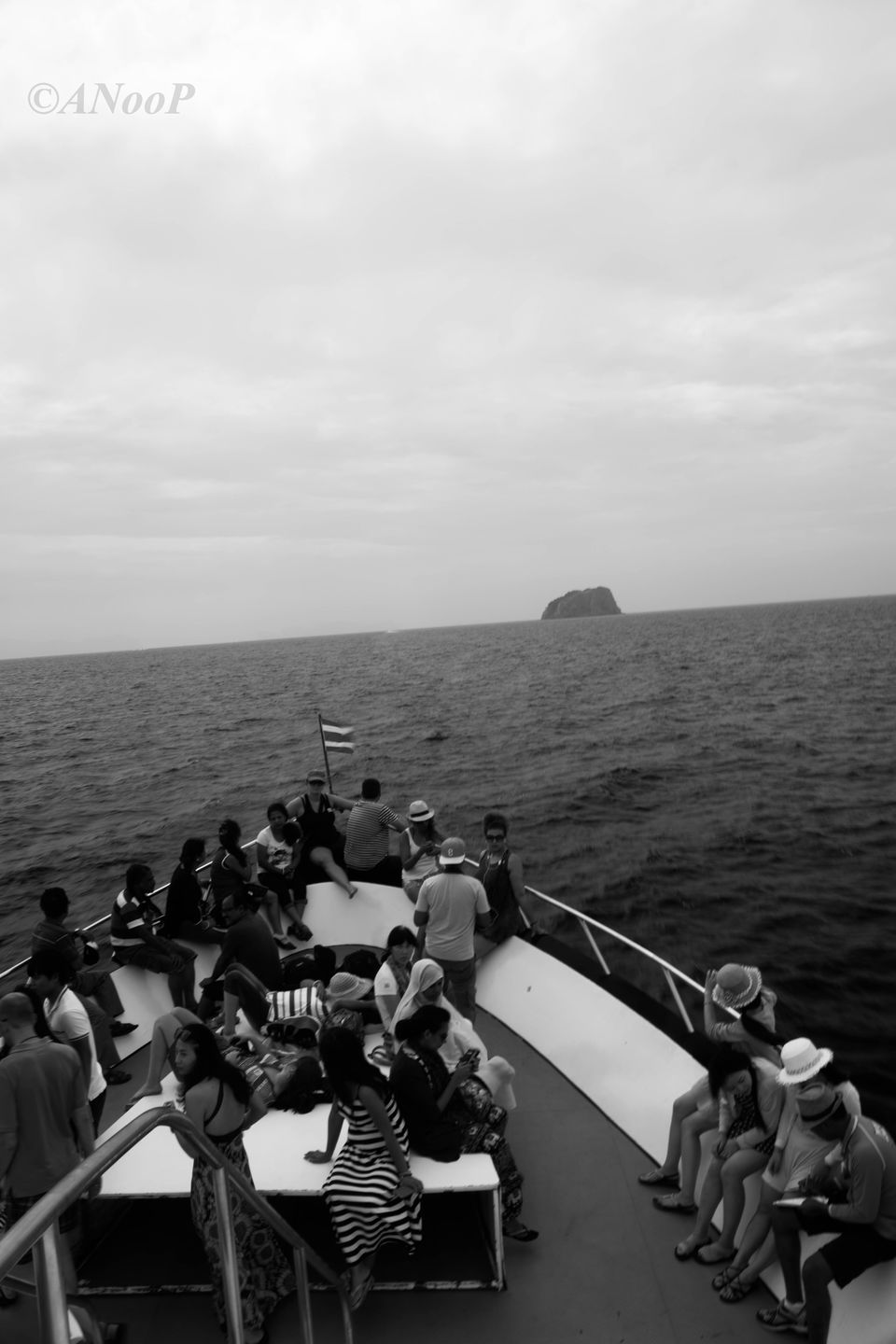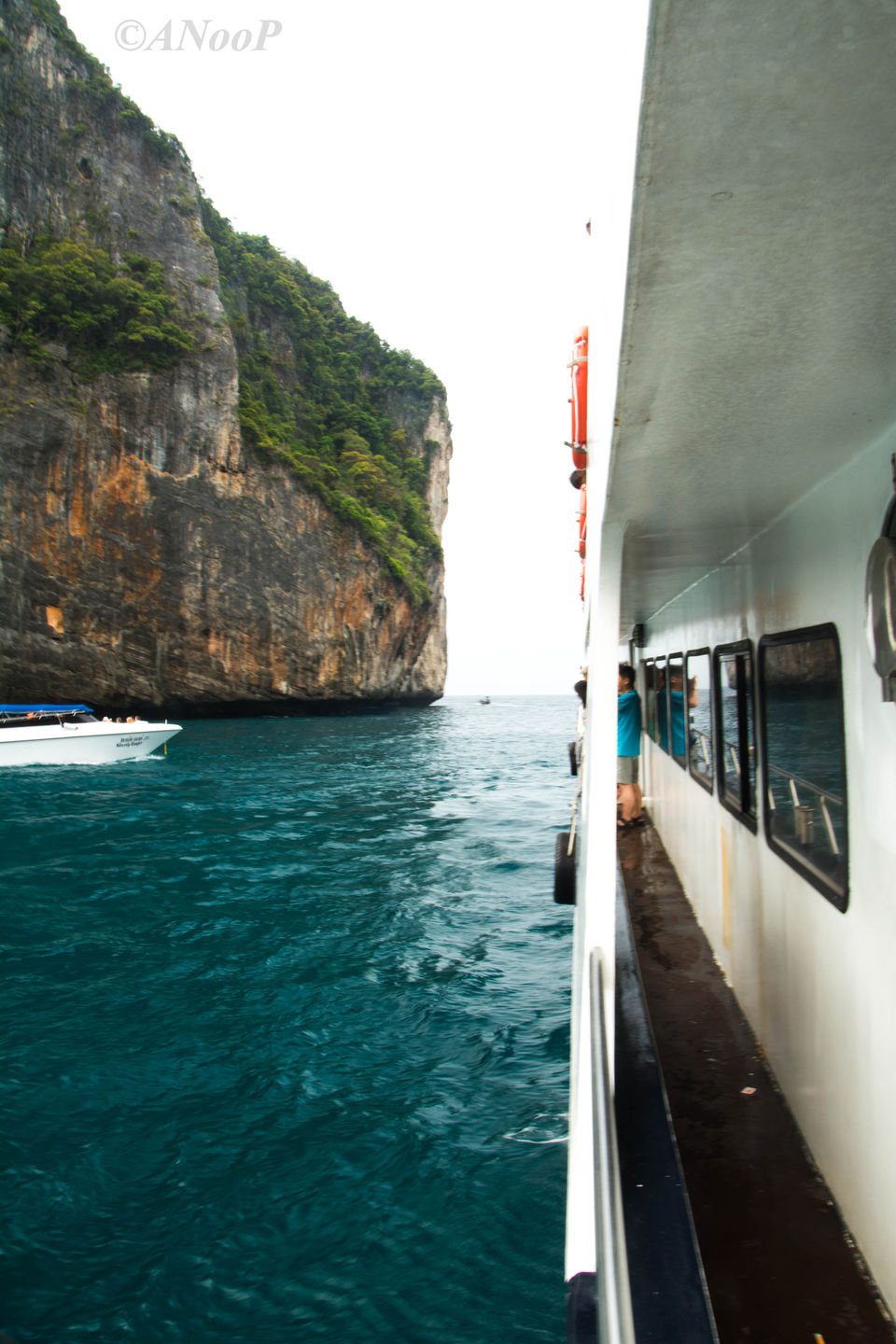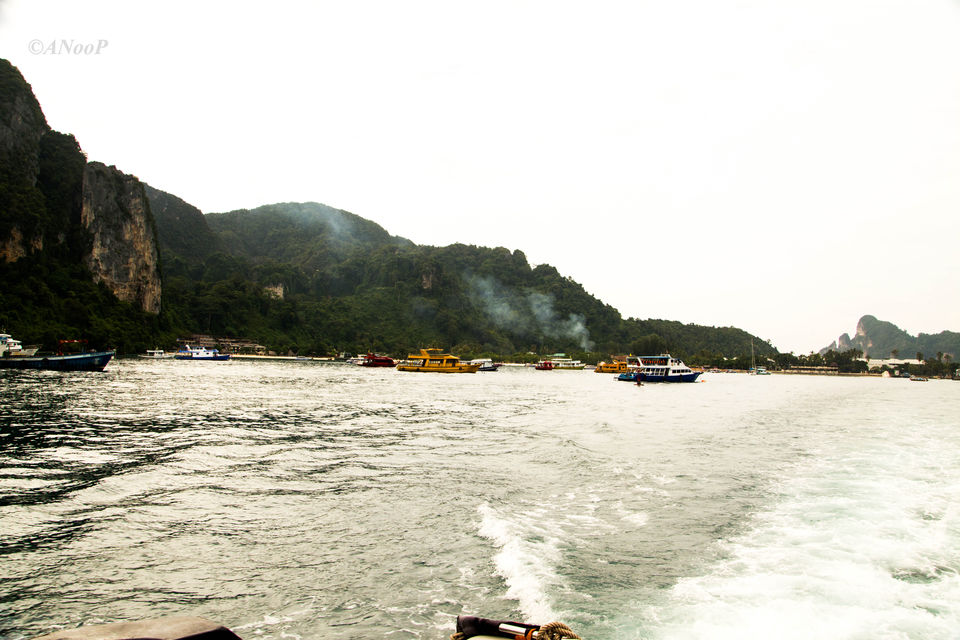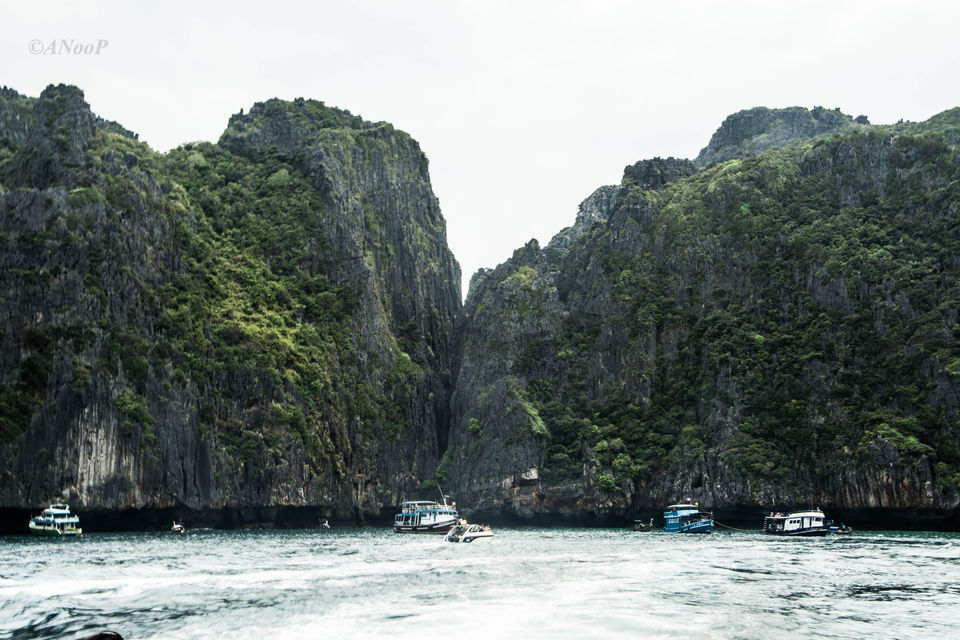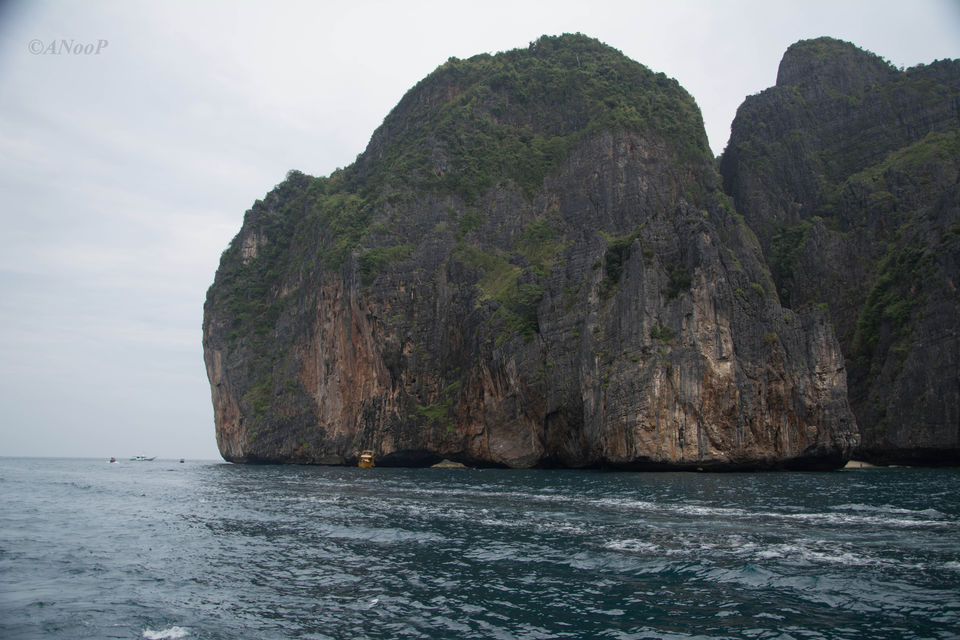 Phang Nga bay is one of the most recommended tourist sites and rightfully so. I booked a tour which included visits to 4 islands including James Bond island. For a change, I booked the tour at a hotel where I was having dinner and it turned out to be a lot cheaper than booking online. This tour had more activities as compared to the last one; Canoeing/kayaking, island hopping, finally snorkeling and swimming.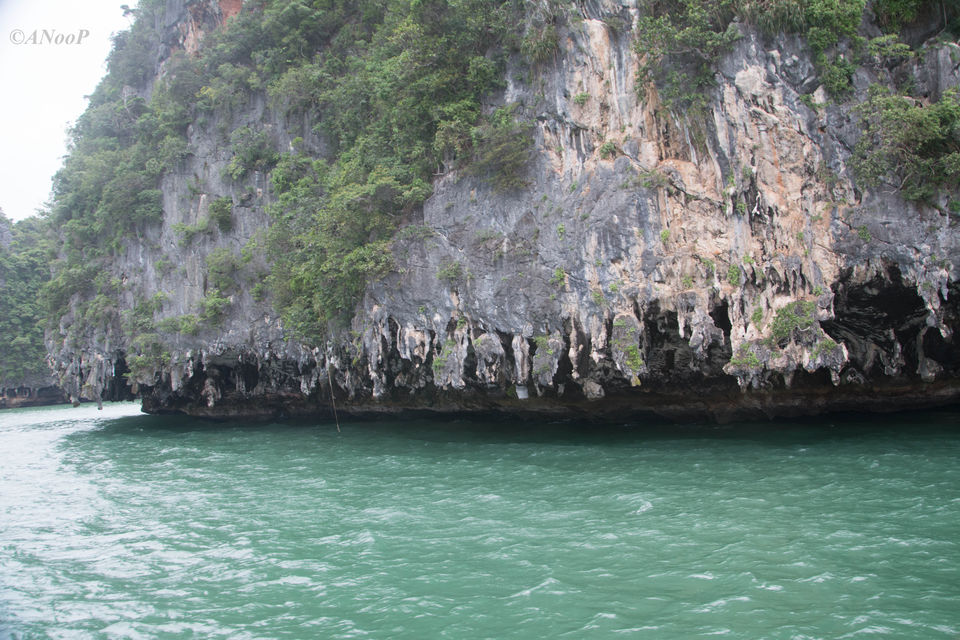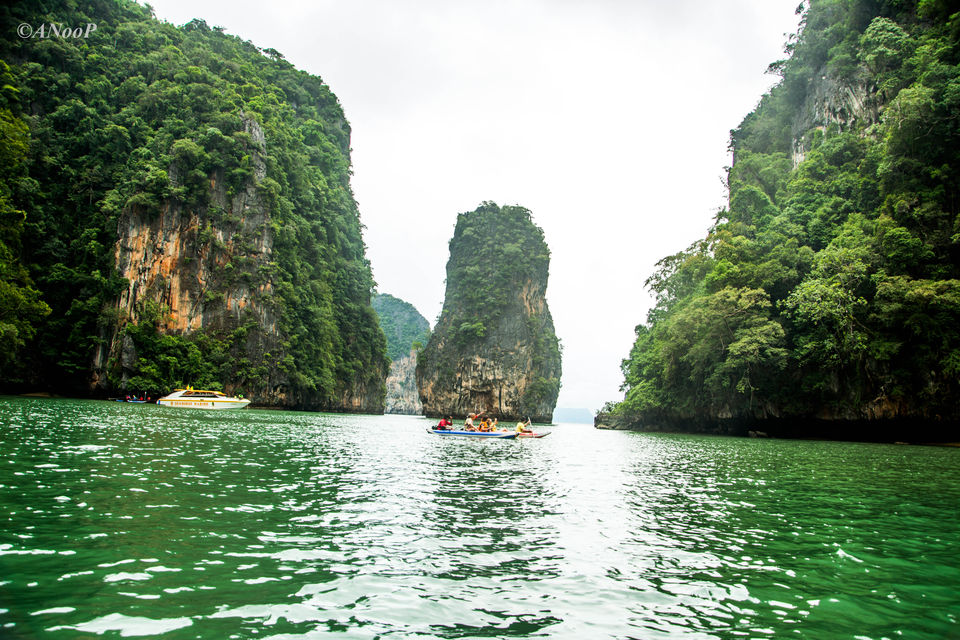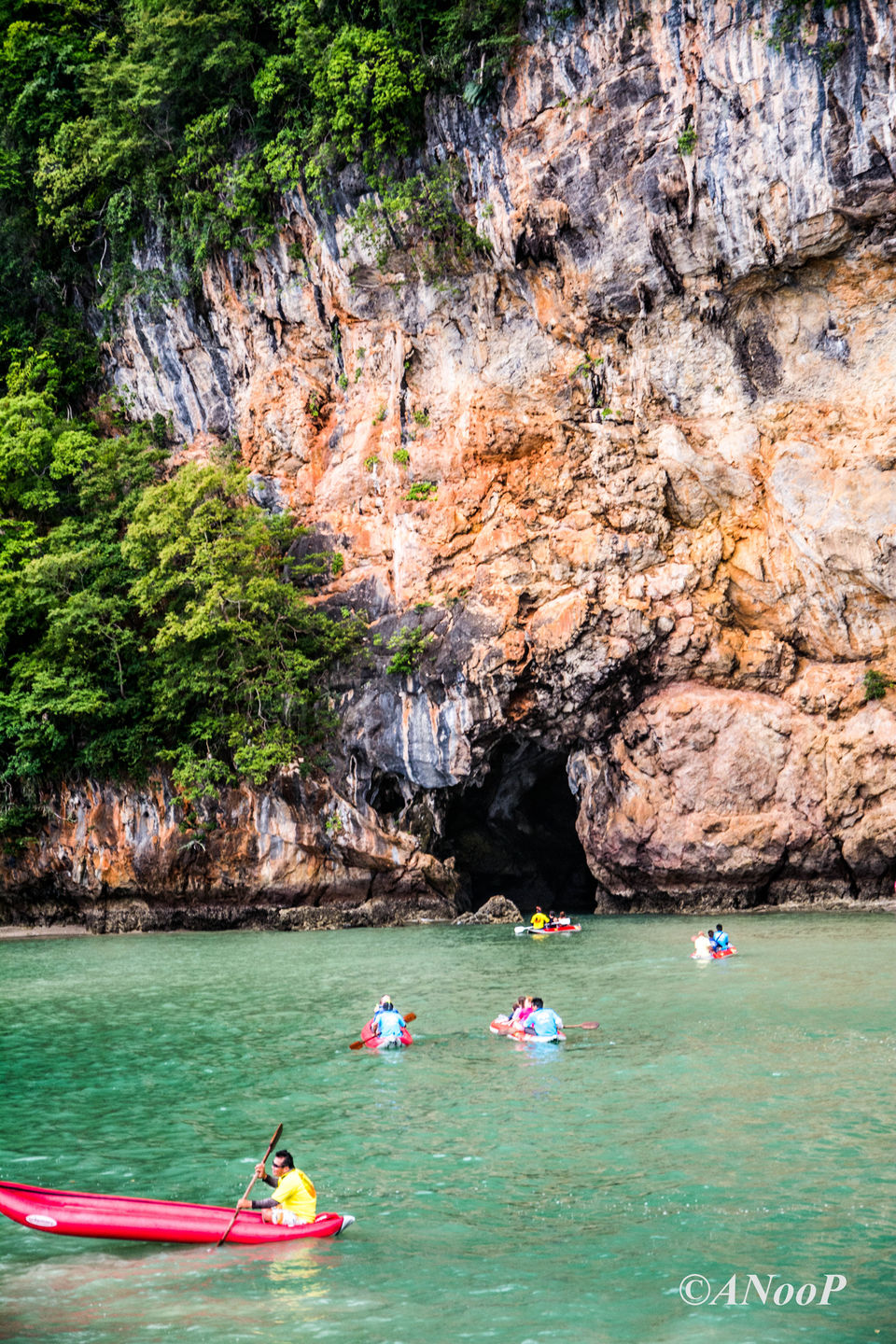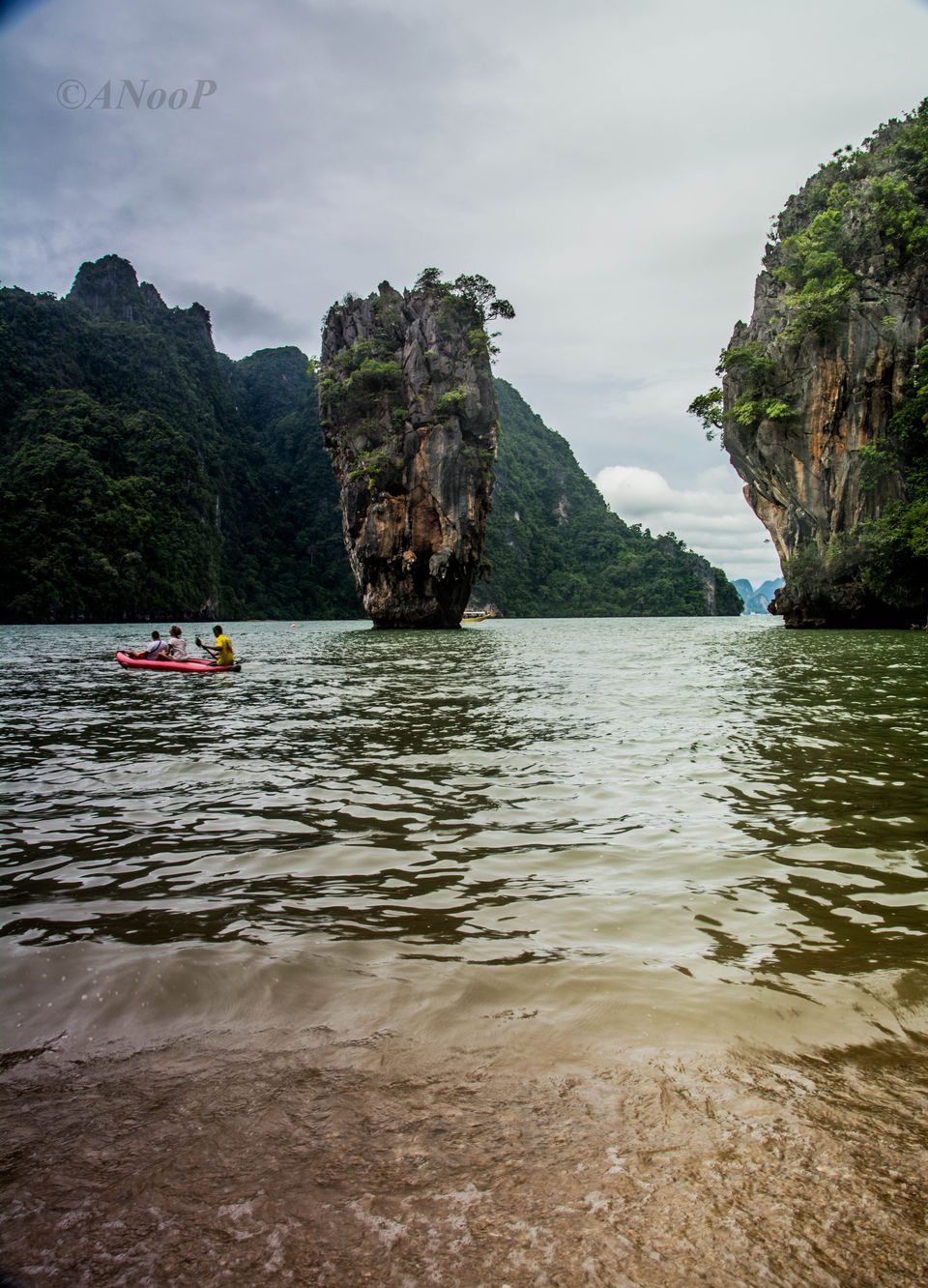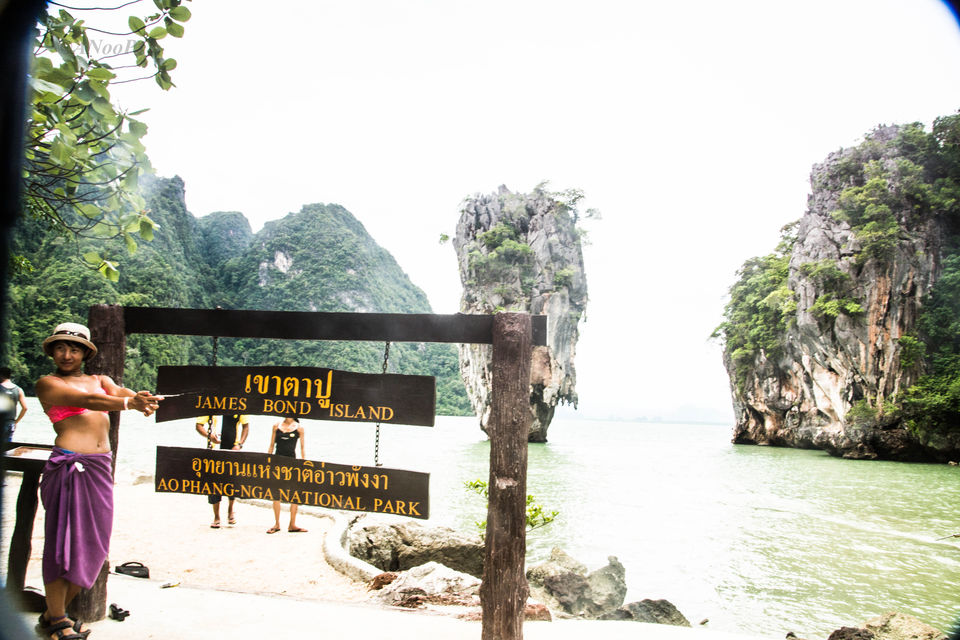 Night times are best utilized by either checking into one of the bars at Soi Bangla (Bangla walking street) or getting yourself a ticket to one of the boxing matches. There are a few boxing stadiums, Bangla boxing stadium being the nearest to where I stayed. The rate of a ticket can be as much as 1500 THB for regular seats and 3000 THB for VIP seats.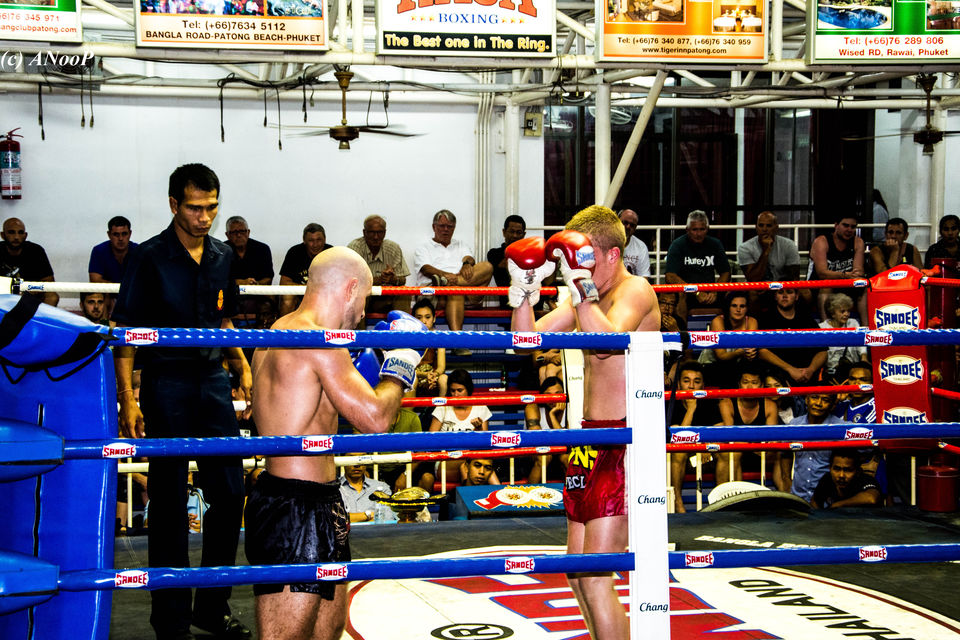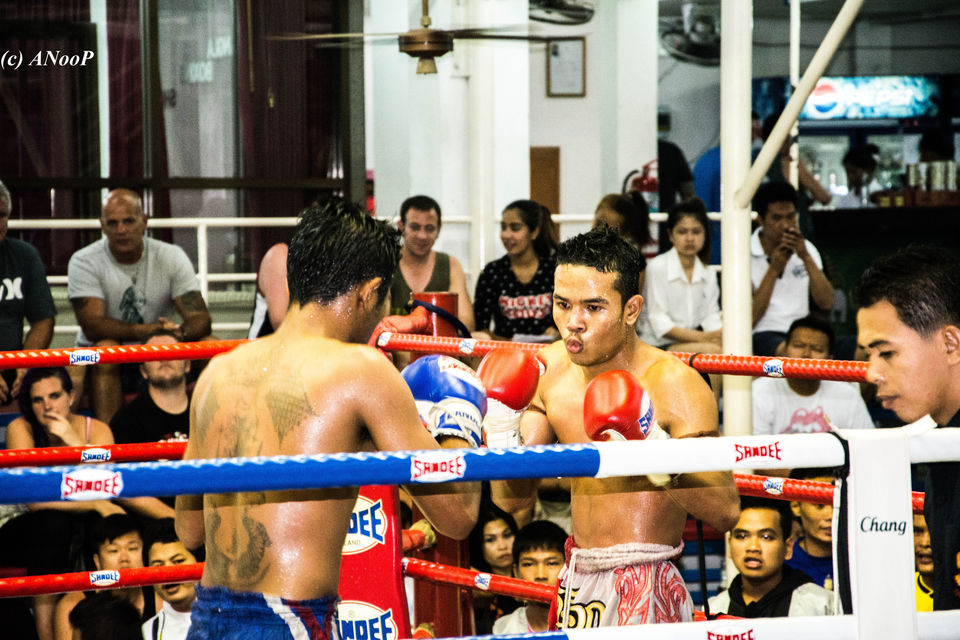 Thailand has one of the best coral reefs and hence makes for a very good diving spot. There are many other options for scuba diving and the professional courses (PADI certified) won't cost more than 3500-4000 THB. I would always recommend doing that. In retrospect, due to financial constraints I chose to go for the cheaper one.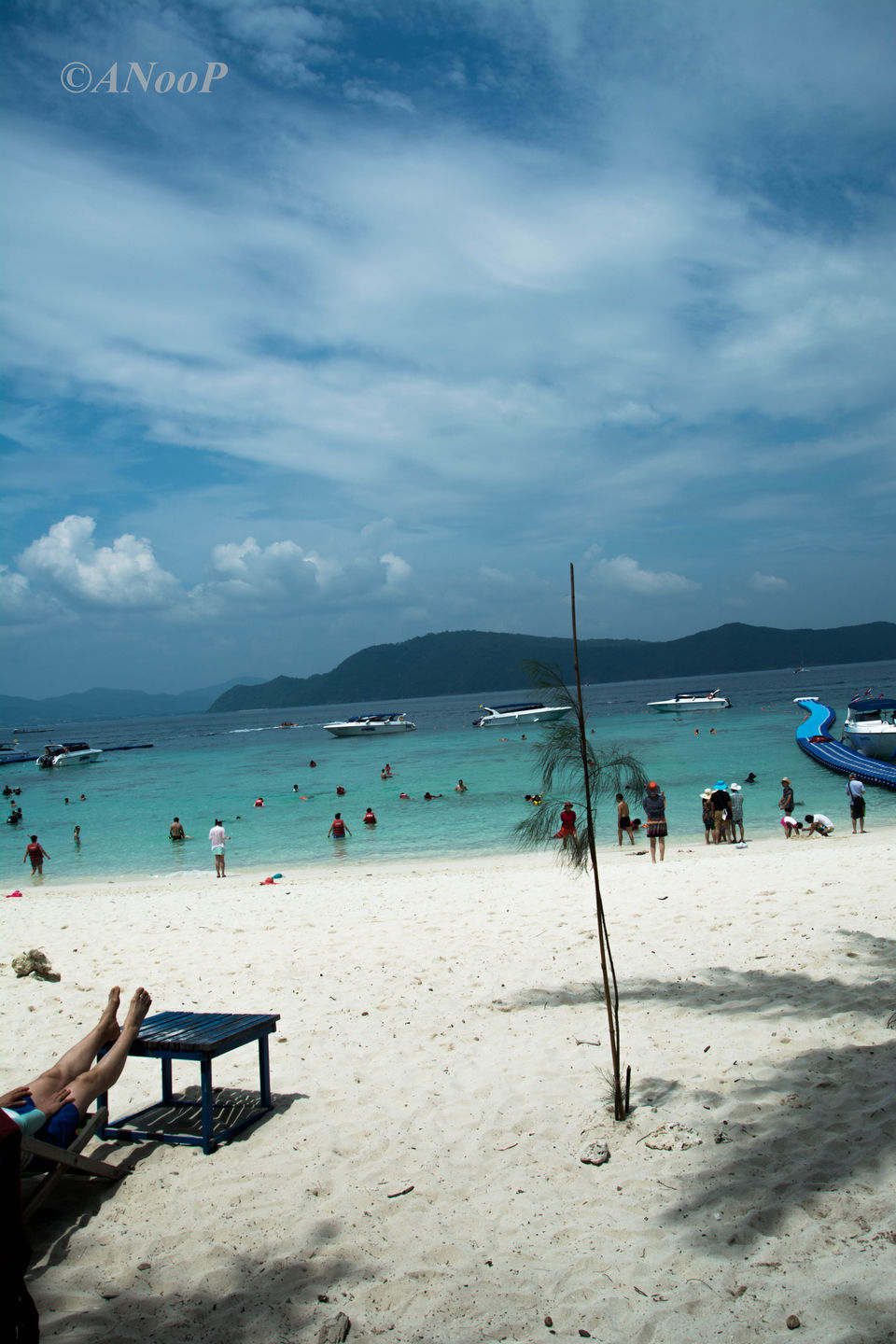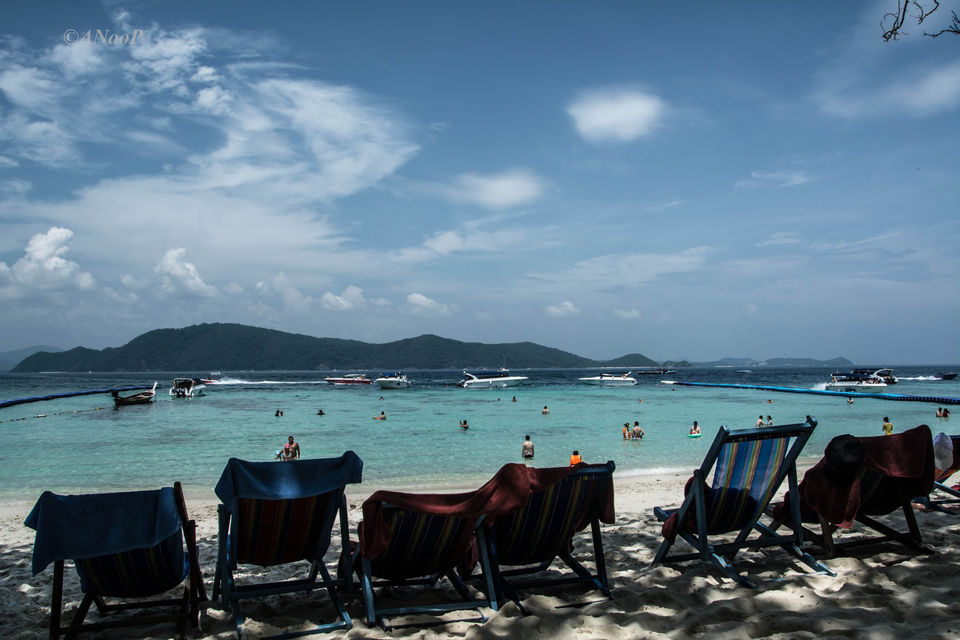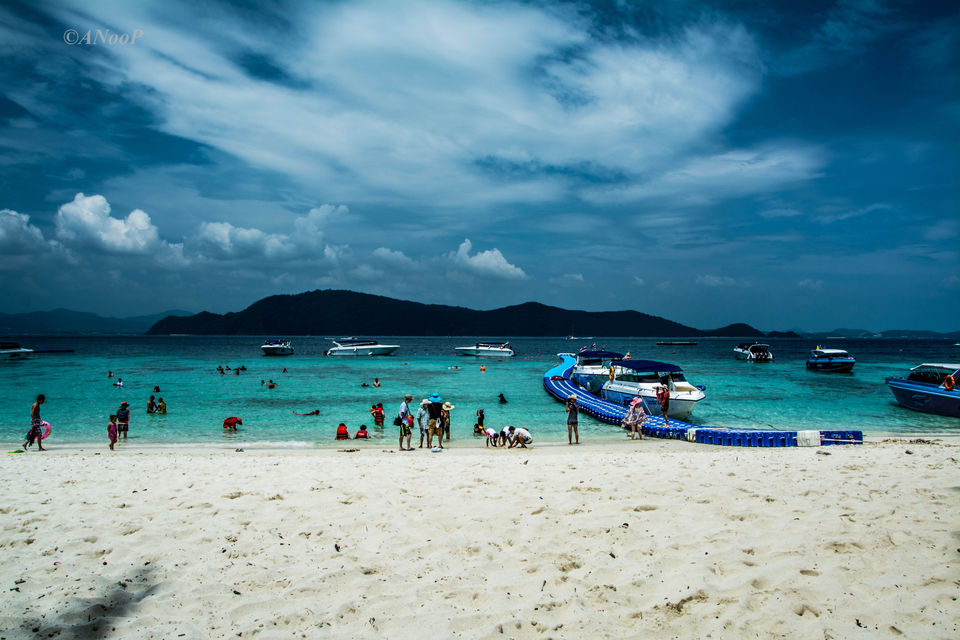 Before I left Phuket (which was the next day), I wanted to go out and do something small. By then I had signs of cold from all the beach days. Tiger Kingdom sounded perfect to me. If I had any more strength in me, then I could try Go-Karting which was right next to the Tiger Kingdom. I arranged my transport for 200 THB to and fro. The first thing I noticed when I reached there was the crowd. The best time to visit this attraction is definitely the mornings, which is when they are mostly awake. It costed around 800 THB for the bigger cats and 1000 THB for the smaller cats. You pay to sit near them and click/get clicked. Most of bigger tigers looked sleepy and I had my doubts if they were drugged. I did query the staff about this but they replied 'Tigers are used to humans being around them and they are not drugged'; something I find very hard to believe.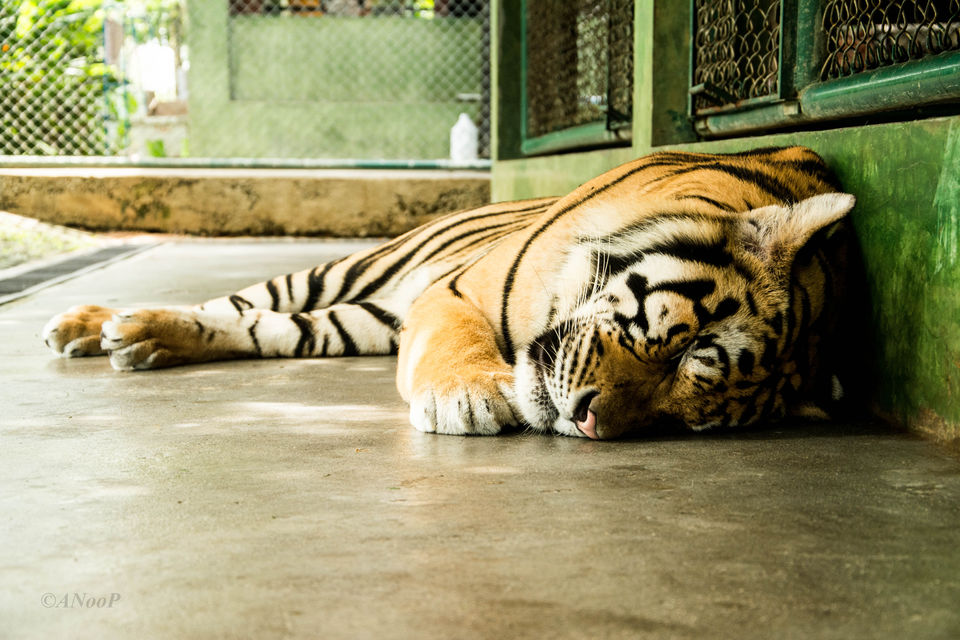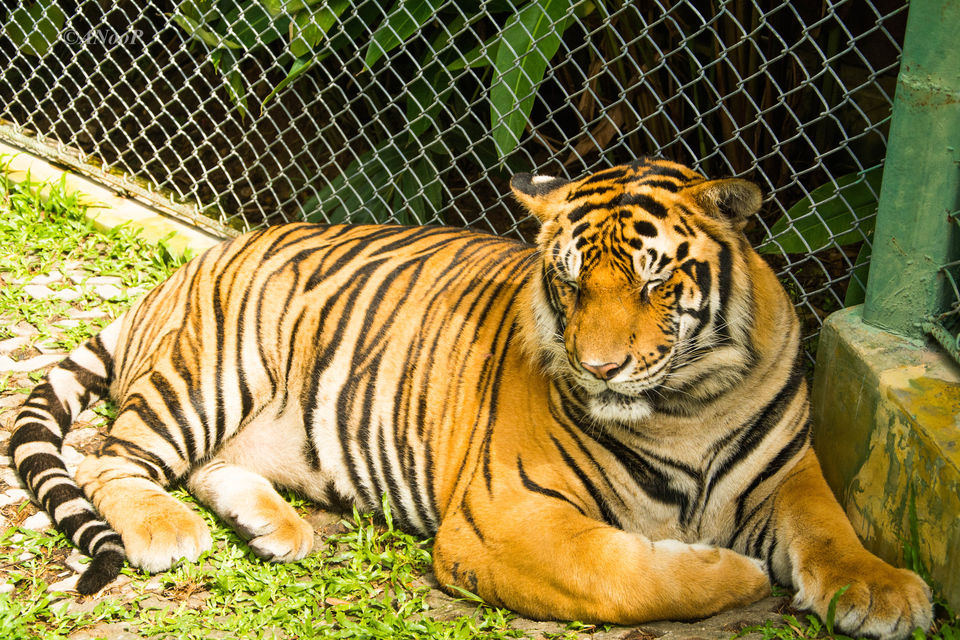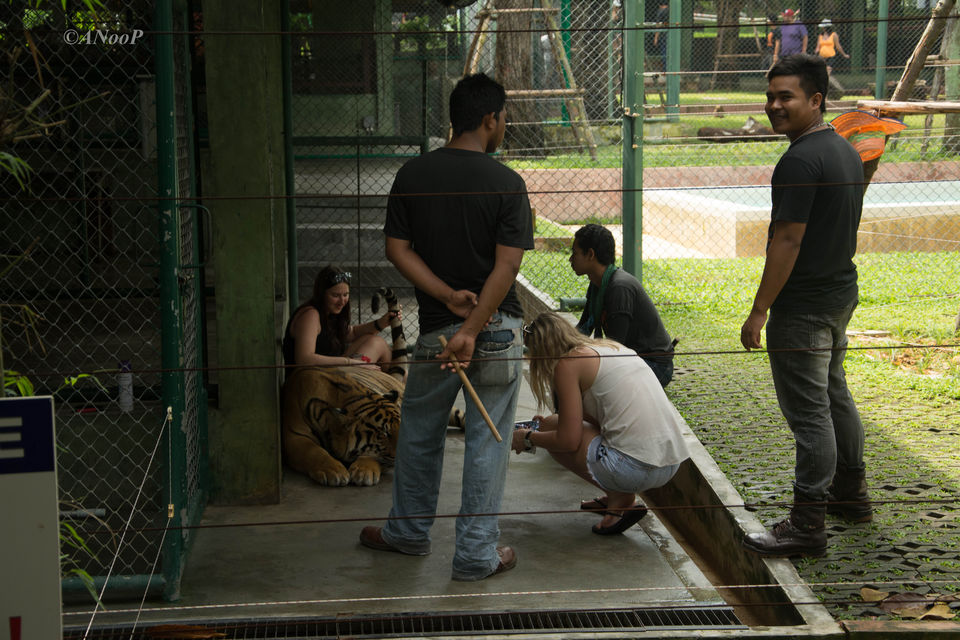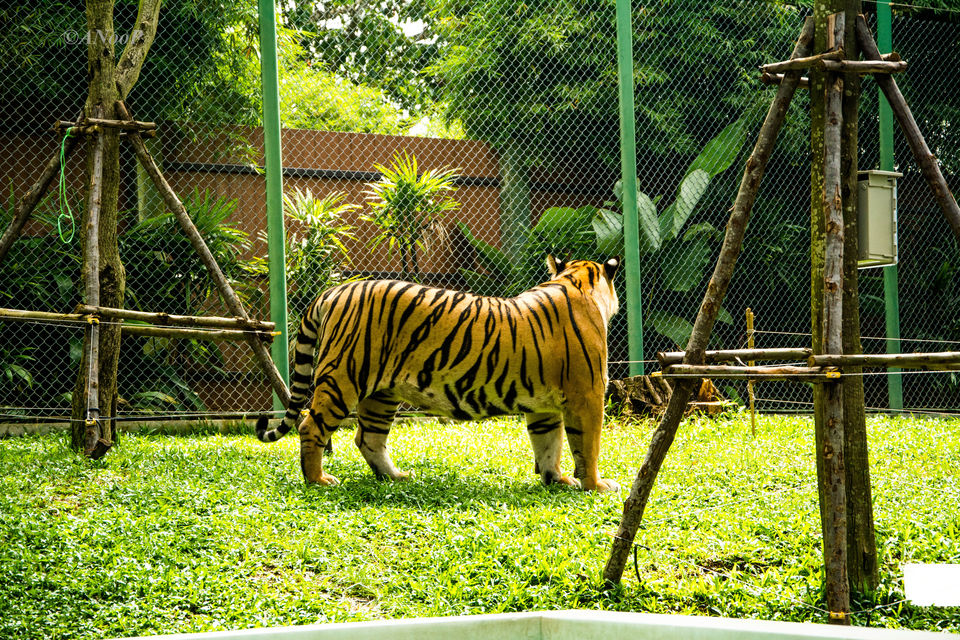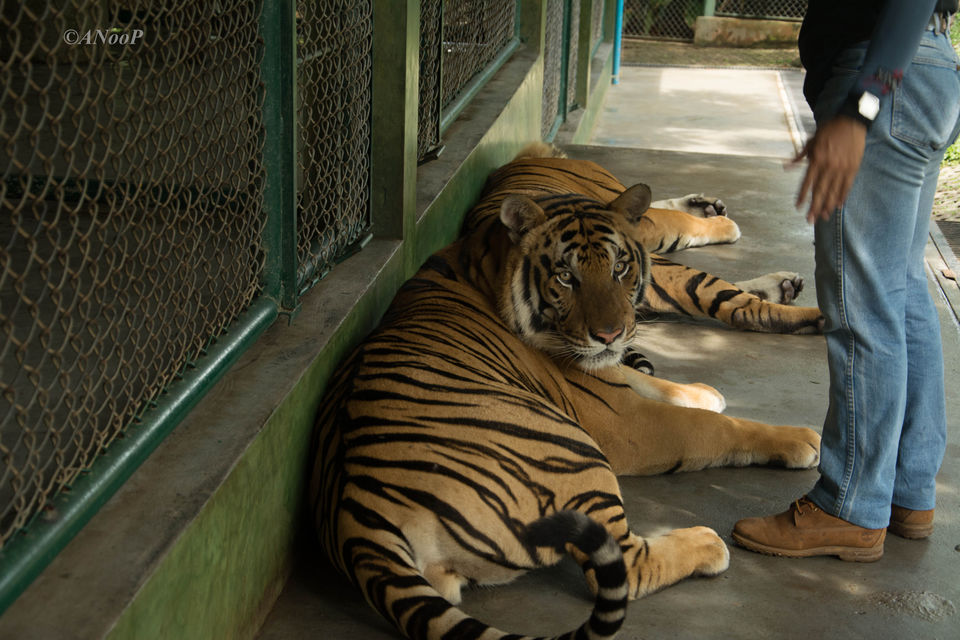 Last but not the least, some of my observations
Best time to visit: Nov- Mar
Highlights: Island tour, Scuba diving, Muay Thai (Thai Boxing), Beaches, Chalongs (temples), Fantasea shows, Spa, road side food shops.
a. Carry some Thai Baht or USD for paying the visa fees at airport.
b. Tours are better booked from the place than online. Since there are a lot of tour operators, you are guaranteed to get good prices over online booking.
c. Renting a car/motorbike/scooter can be tricky. I have heard different stories from different people. Also make sure to have an International Driving Permit handy if you plan on renting a vehicle. Renting a vehicle makes life much more easier though one must be mindful of traffic.
d. As for any tourist destination, watch out for any malpractices. Always decide on the fare before boarding a tuk-tuk(auto-rickshaw) or a taxi.
e. Get a travel insurance, thank me later.
f. Get a free sim from the airport. Internet(WiFi) is free everywhere.
These are some pointers from me, basic things you need to be aware of. You are good to go now. Do some ground research, pack your bags, get going…