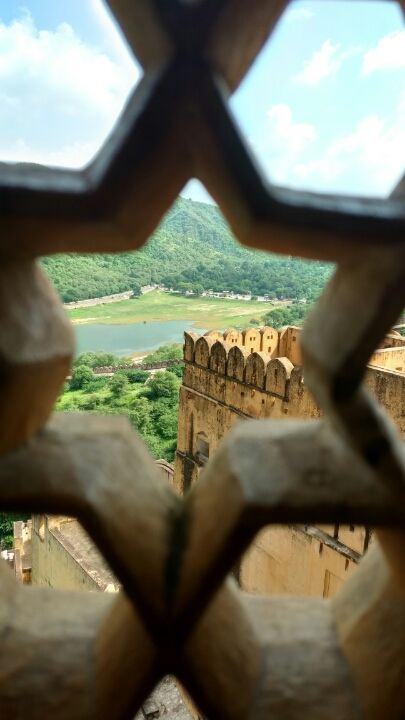 Jaipur or the Pink city is known for its trademark buildings, Forts (well Rajasthan is known for Forts), Royal Heritage, delicious Kachori's, Ghevar, Dal Bati Churma, Gatte Ki Sabzi, Bajre Ki Roti & so on.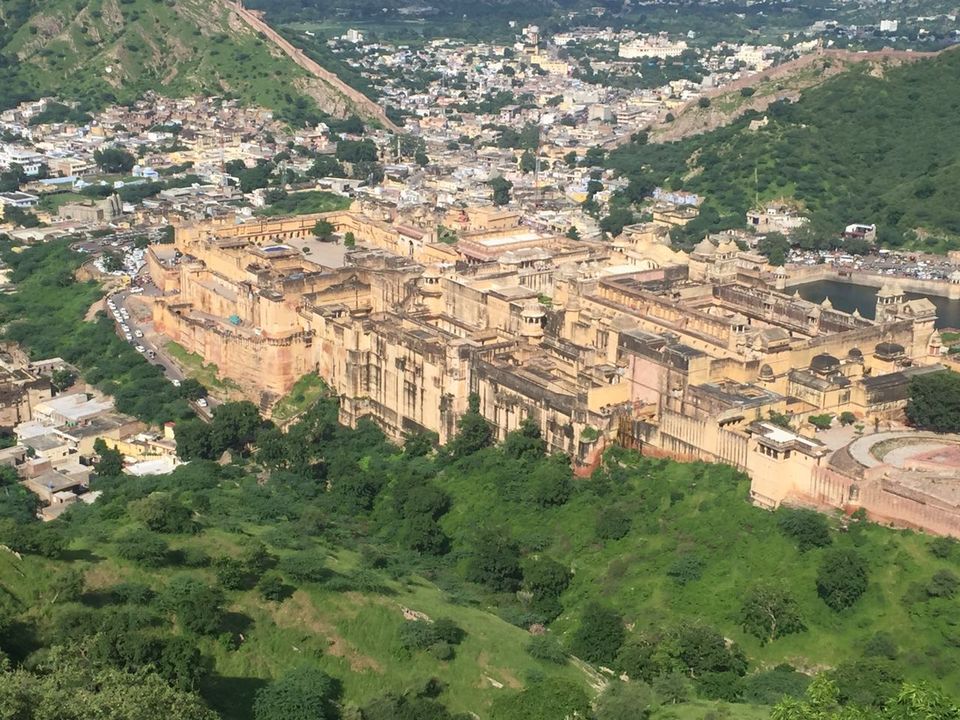 Yes!! this weekend our destination was "JAIPUR" and this time we were 6 crazy guyz, so we booked our hotel rooms, our cab and tickets for Masti & fun.. :D
The city is located 260KM from Indian capital Delhi. So its a 6 hours ride to Jaipur. We woke up early at 0400 hours to avoid morning rush on the Delhi-Jaipur highway (NH-8). At 0900 hours we took a halt at a restaurant for breakfast to juice ourselves up and then headed towards our destination. Finally at 1100 hours we reached Jaipur , the weather was Pleasant. Then we got to our hotel (Hotel Peppermint - A nice 4 star hotel with nice ambience and facilities), freshened up, and hoped on to our ride for visiting the forts.
The first place to visit was Amber fort. The structure is built using red as well as white stone marbles. It is built with Hindu-Muslim style which adds to the beauty. You can hire a guide for around INR 200. Locals also offer Elephant rides, but ofcourse!! they are not free (will cost around INR 200 per person for 20 minutes ride). LIGHT SHOW is the most important thing while you are there. It shows you the historical background of Jaipur and is quite educative.
Comes the next one, its JAIGARH FORT, located on a cape called "Cheel Ka Teela" (Hill of Eagles) of the Aravali range of hills. It also offers an equally great view of city as the Amer fort. You can take a walk from Amer fort (its an hour walk).
After exploring the forts, exhausting ourselves, we went back to our hotel, had some snacks, swam and relaxed till the time we decided to head towards NAHARGARH FORT to feed our hungry tummy's.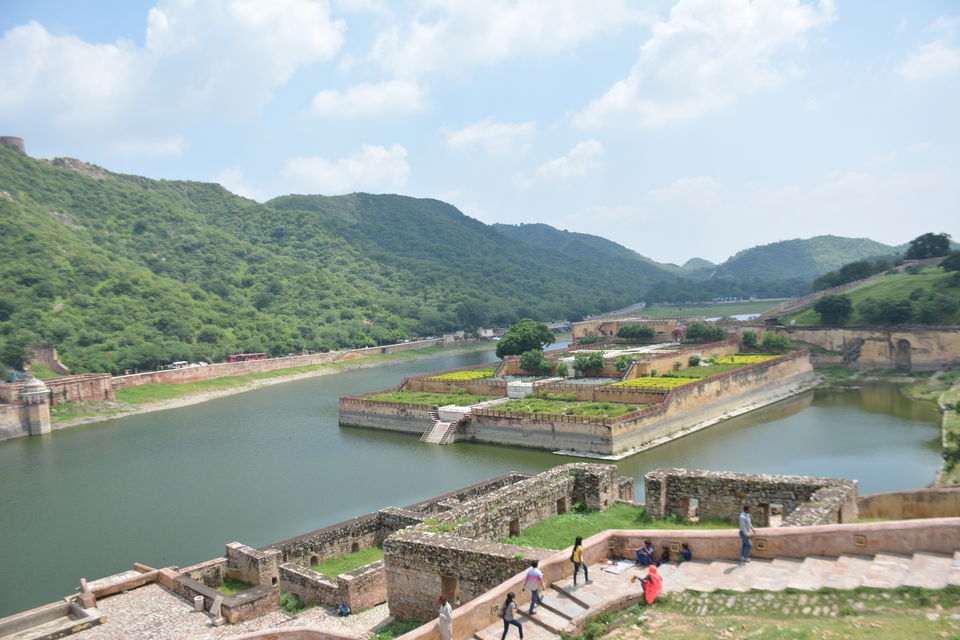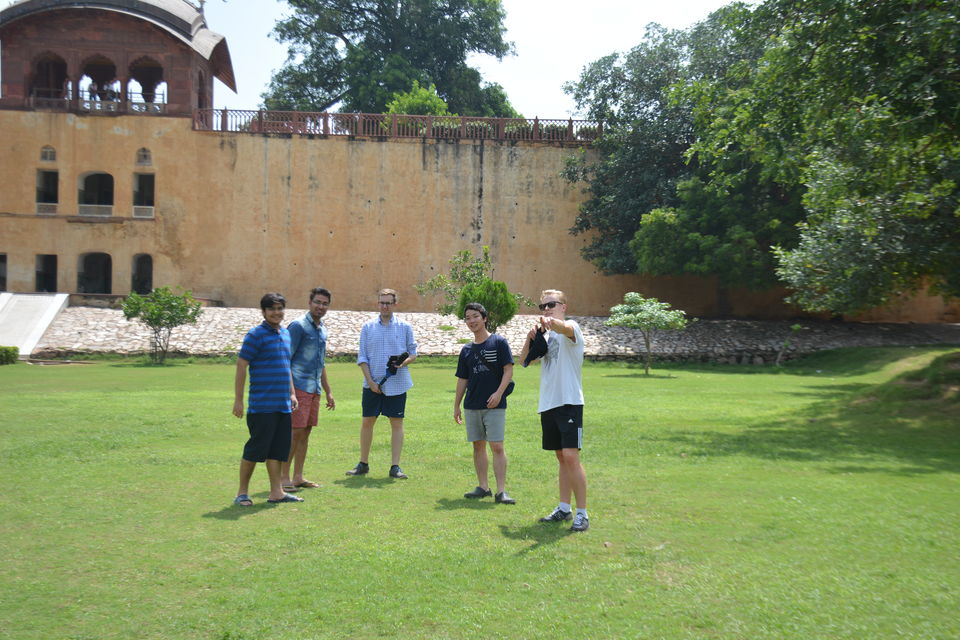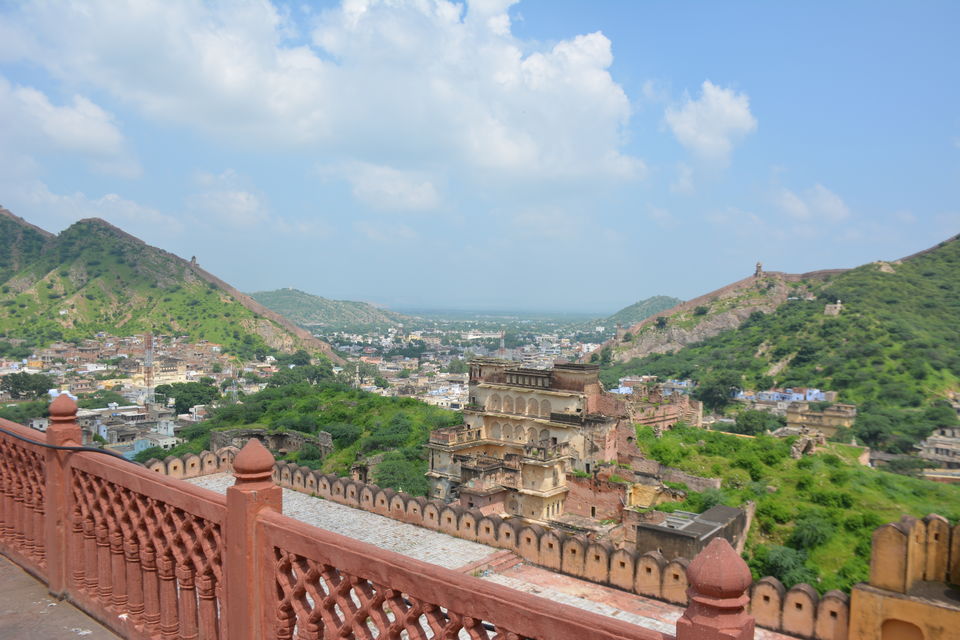 Nahargarh Fort, stands on the edge of Aravalli Hills, overlooking the entire Jaipur City. The view from the top is quite amazing especially at night. There is a belief that the fort is named after Nahar Singh Bhomia (source - wikipedia).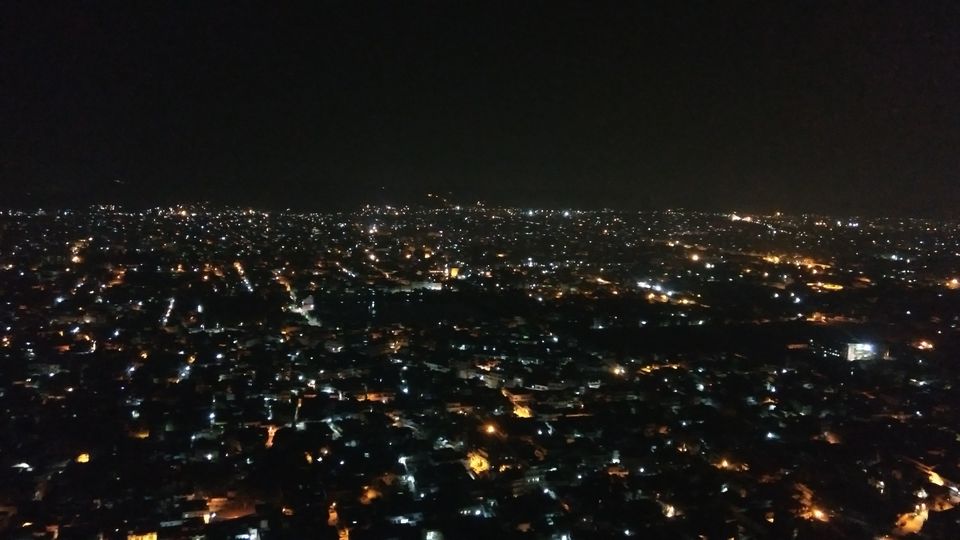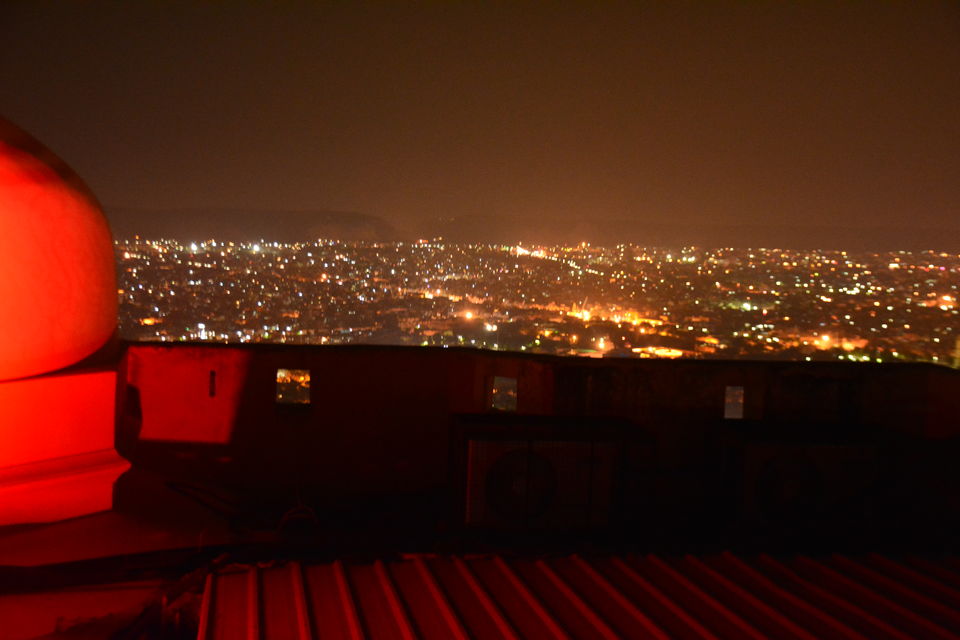 The view is so amazing, so soothing, so refreshing. I love it. Among the fort arena, Government runs a Heritage hotel where you can have some fine meals. And yes, it will not cost you less as per person the cost would come around INR 1,500. Also, for that fine dinning experience, you will have to pay an entrance fee of INR 100 for Indians & INR 200 for foreign nationals. So plan accordingly, if you are on a budget trip.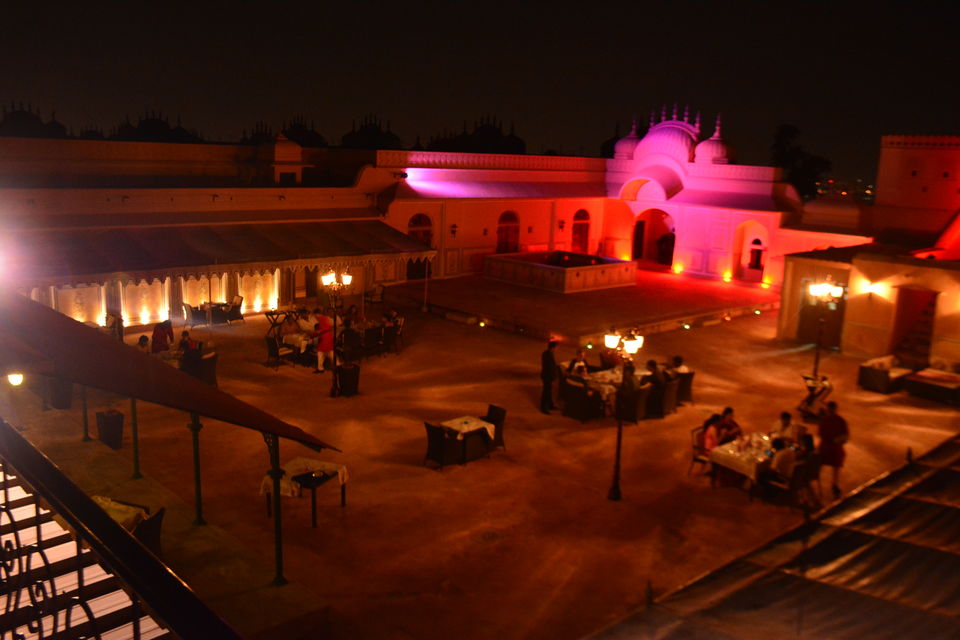 Day 1 ended with great view & equally great food.
On our 2nd and the last day, we explored the Pink city for why it is called by its famous name. Wandered the market, bought few accessories.
Then we went to a famous hotel "LMB Hotel" and tried Ghevar & Kachori's. I loved it and I can tell you from the faces of our foreign friends, that they also loved it. The quality was good and we also bought some.
Other Places
Hawa Mahal, Jantar Mantar, and Choki Dhani (famous and is one of the main attractions of the city and is kind of a theme park with everything Rajasthani. The place gives a wholesome entertainment experience with fun activities like Puppet show, Mehendi/Massage parlours, Camel and elephant rides with local music and food. The place operates on buffet concept wherein the guests are seated on mats and food is served on low height small tables before you. The typical Rajasthani includes many varieties of dal, Gutte, dal-bati-churma, ghee laden kachori's and ofcourse kheer and other Indian desserts. Food is very rich and heavy and also the way they serve you makes you feel like home.) are among some other places which you can visit.
So, this brought end to our weekend trip. Jaipur is an amazing city, and gave us memories to cherish. This is Siddharth signing off from another yet wonderful experience.
My next destination, well to the famous Pushkar Mela for all the right reasons. I love music, travelling, camping. So when you get all in one place with a flavour of Indian culture, you should go to that place.
I am a foodie too and from what I have heard Pushkar Mela is foodie's heaven. So I am coming.. :D
Sayonara, Bye!!!