Kedarkanth is one of the most beautiful winter treks you can take in the Himalayas.
You meet snow even before your first basecamp, and after that, a white heaven awaits your every step!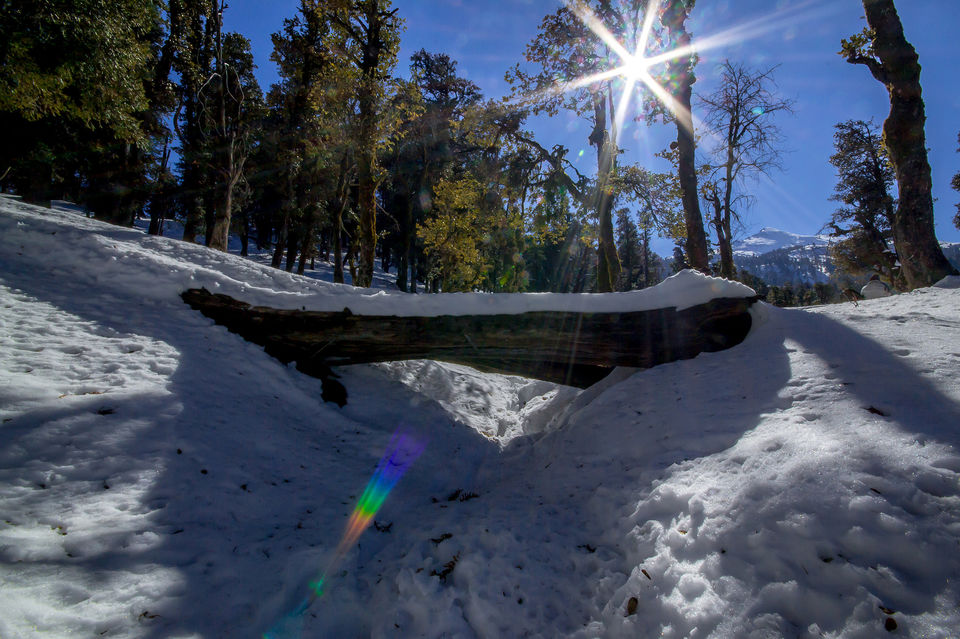 When?
Batches of both Youth Hostel and India Hikes start from third week December and go on till 10th January.
I will recommend Youth Hostel over India Hikes for any and every trek, any day. After being in the business for 70 years and getting subsidized by government, YHAI has everything sorted. From getting gulab jamuns and boiled eggs at 12,500 ft to near perfect arrangements at every stop.
For booking keep a track on YHAI's homepage or search on google. Before making the payment you have to take a membership, both are pretty easy to do. (Cost: INR 5,250 including online payment fees)
Similarly for India Hikes, registration is followed by payment. (Cost: INR 12,000 including taxes)
Where?
The basecamp is Sankri, Uttrakhand.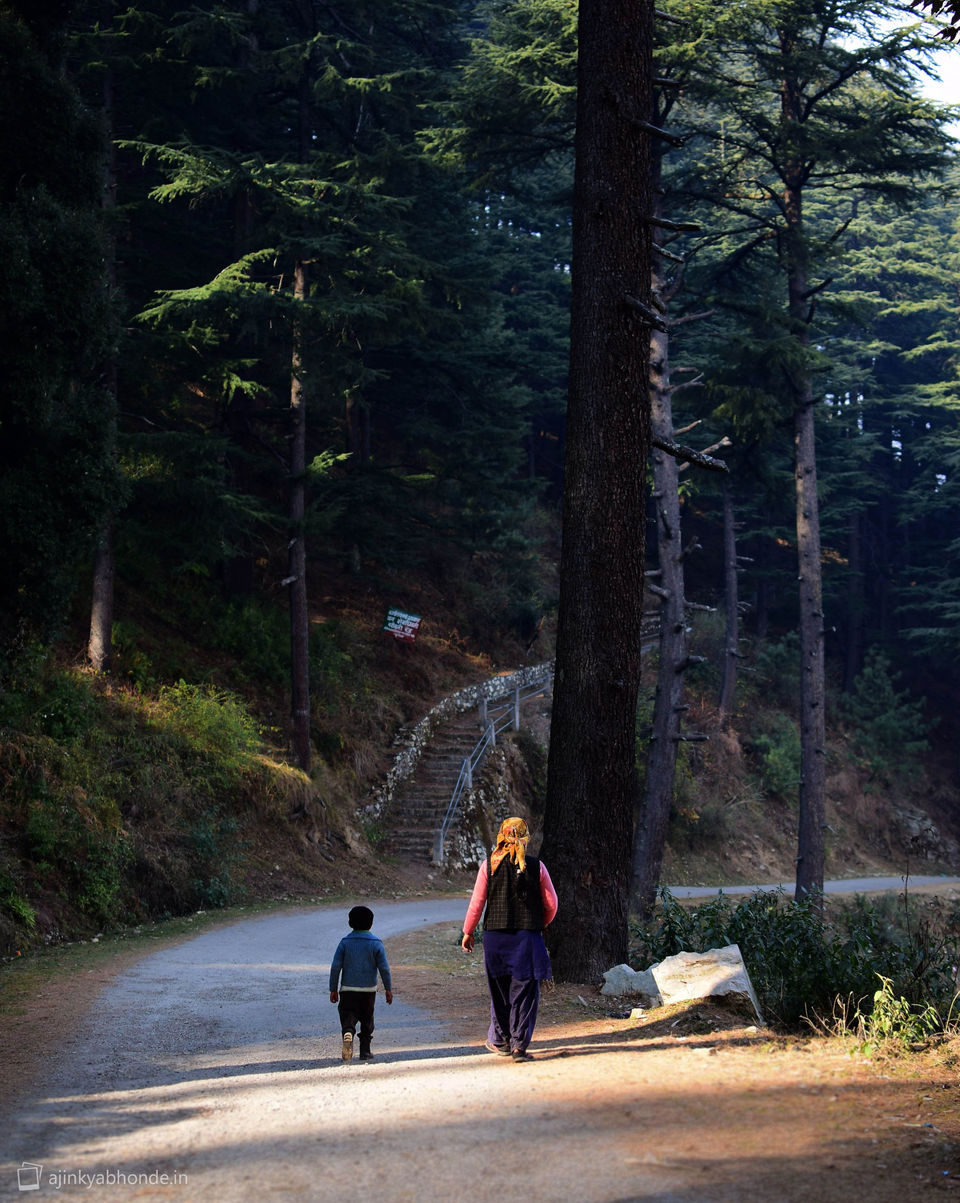 Prepaid taxis are available from train station, but they usually charge exuberant amounts and are only familiar with area till and around Mussoorie. Inquire about shared jeeps from Dehradun. But they are available only until 1 pm. So make sure your arrival at Dehradun is accordingly.
It takes anywhere between 7-9 hours to reach Sankri from Dehradun (depends on how much traffic you meet in Mussoorie).
If you can't find a direct jeep till Sankri, drop off at Purola. You will absolutely find a ride from there.
It Begins
Day 1
Reporting (this means that people will trickle in till the evening and if you reach in the morning, its for you to rest).
Day 2
Acclimatization walk and exercise (a two hour hike and an hour long warm up, to build up a bit of stamina).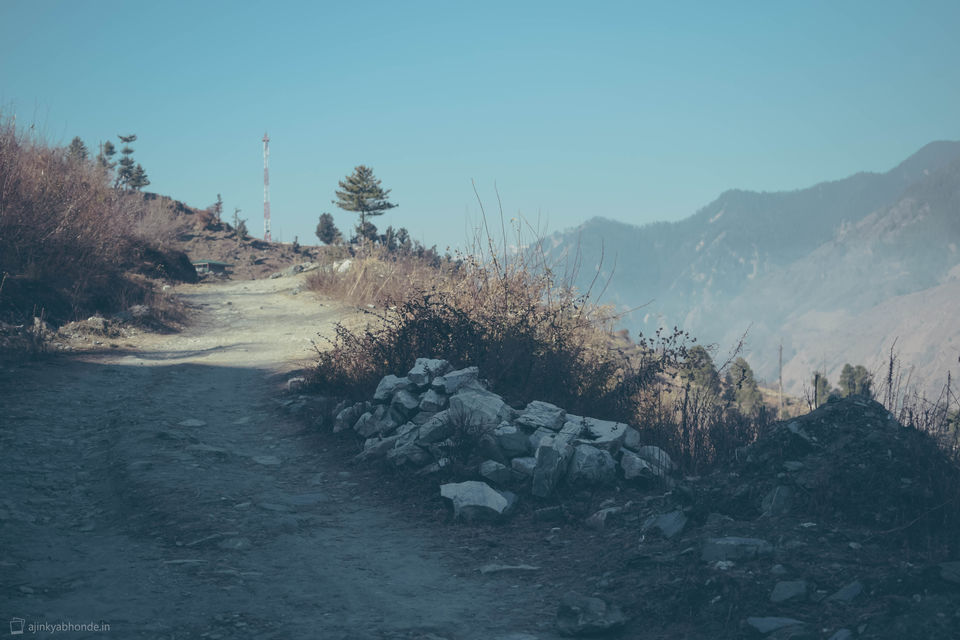 Day 3
Three hour long steep trek to first basecamp Juda Ka Talab. There is a stopping point after every hour and the guides makes sure everyone remains close.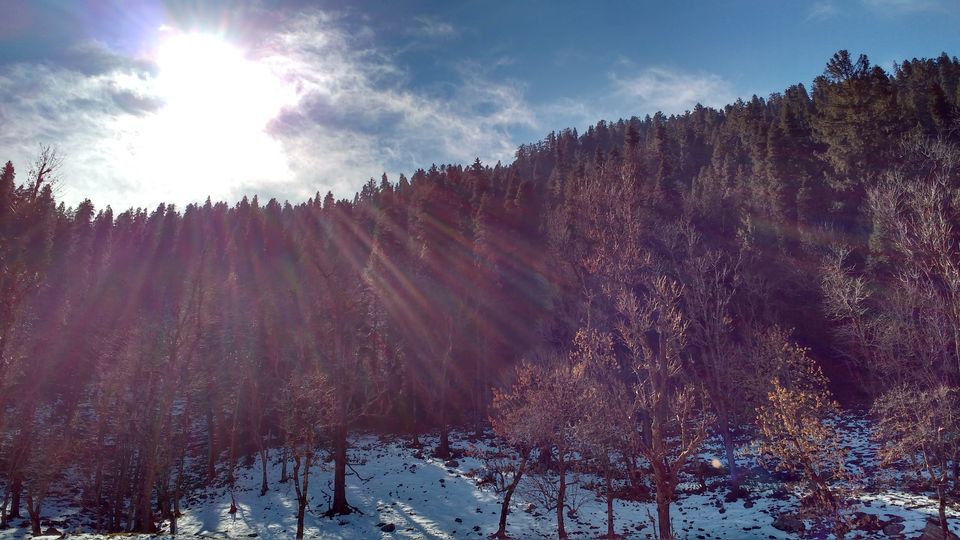 You will reach Juda ka Talab somewhere around 2-3pm , and all the time after it is for you to chill, get to know people and make friends.
Tea, followed by dinner and then bournvita milk before heading to camps, is in the menu.
Day 4
Welcome snow with every step. After 15 minutes from YHAI basecamp a frozen Juda Lake will meet you. Two more hours, and its time to settle at Lohassu basecamp.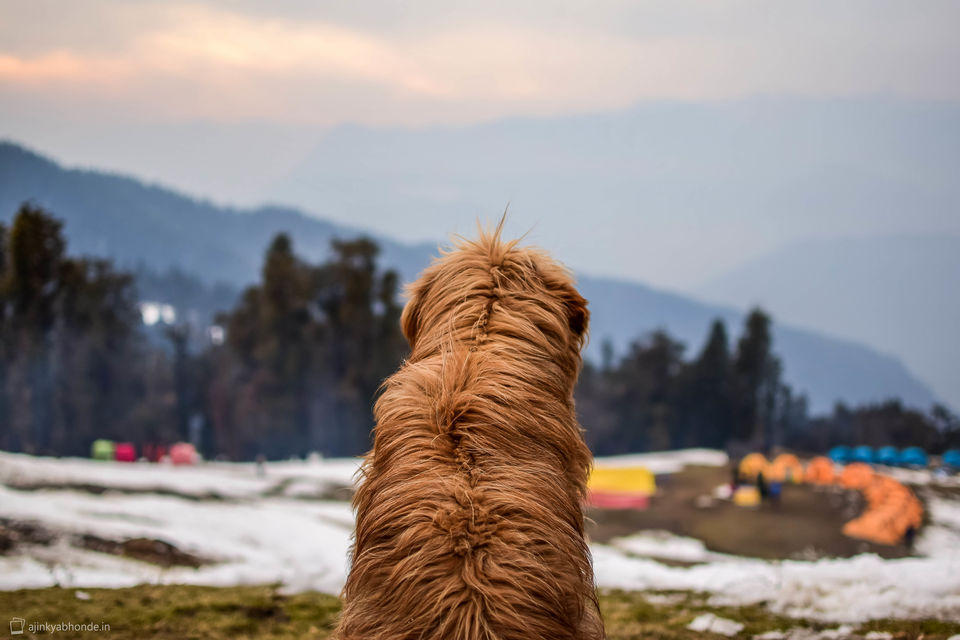 The climb is again partially steep, mostly slippery but absolutely beautiful.
This day ends quickly, since the next trek starts at 4 in the morning
Day 5
Wake up at 2 am, have breakfast and tea in the dark. Torch your way through the toilets and kitchen, pack bags and its time to move.
This is the toughest day as you do a steep climb in snow, in the dark, only a torch guiding your way for 3.5 hours.
This particular can take a bit toll on you but the constant slipping and falling down in snow of almost everyone around you keeps the spirit high.
Heads up: The peak is not where the incline stops and it seems you are on top, it is two more hours ahead of that.
After you reach the Kedarkantha peak, take a bow to the trishul and congratulate yourself.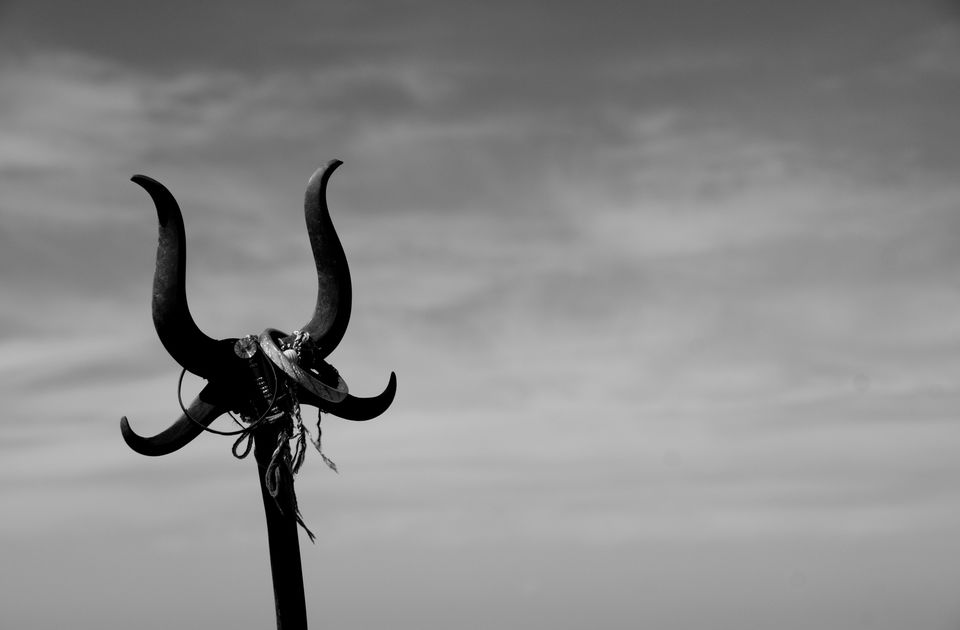 As you judge the over enthusiastic photographers around you, take a moment to soak in the sublime beauty of Himalayas.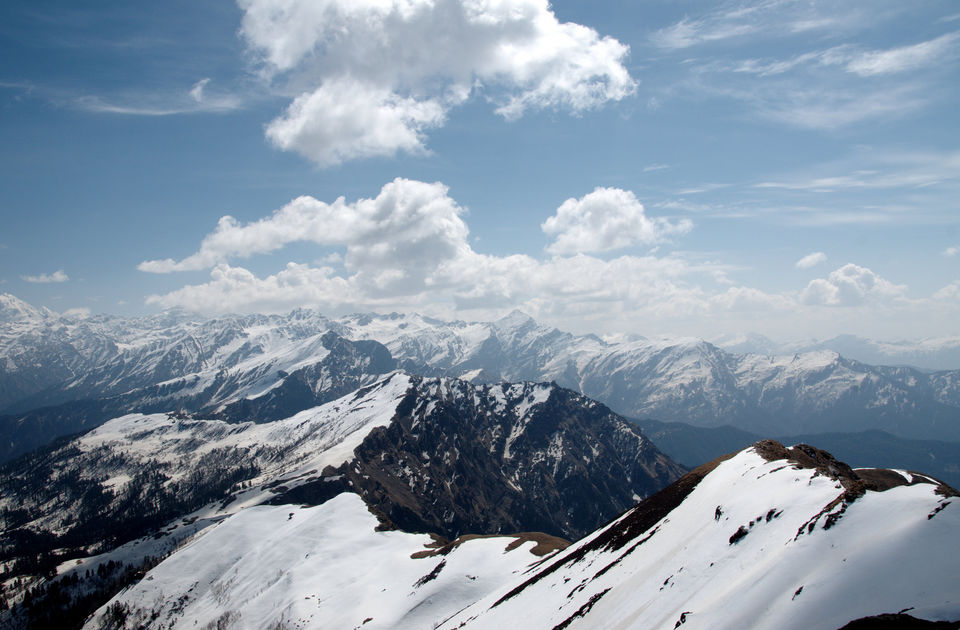 Once the high is over, no matter how tired you are, its time to get back. But that is the real fun!
After short hiking down, we slide! I can't put in words what a life threatningly hilarious experience it is. But after a bunch of slides which make you look ridiculous, its time to walk in snow again.
Mind you feet, put all your strength in every step, and it will all go well.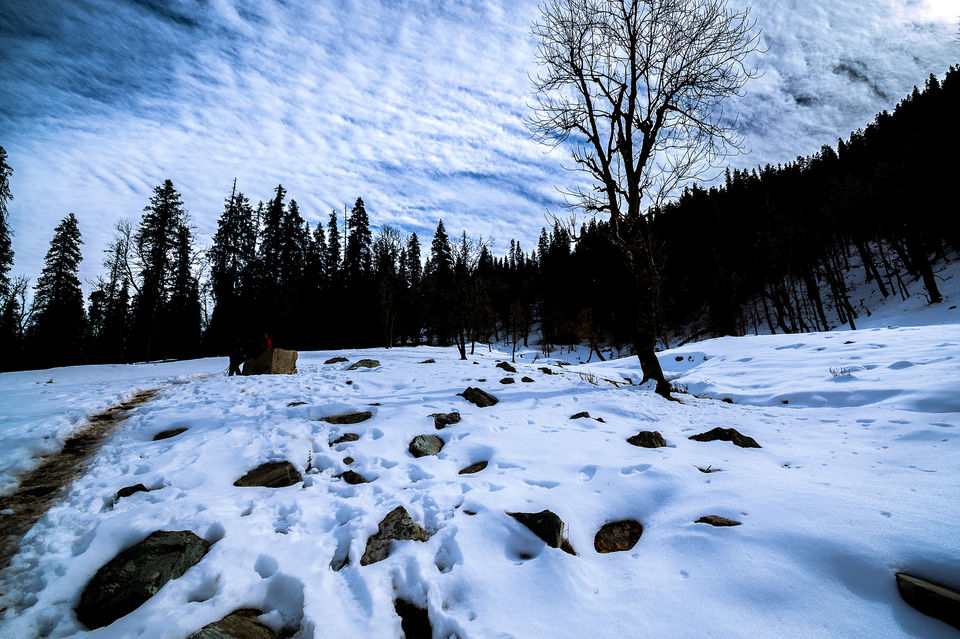 The sight of Har Gaon basecamp will fill you with joy and just as that joy gets replaces with exhaustion, you will have to move again. Through the slippery and muddy forest, where again the good old falling/slipping down will enter your life. But materialistic things like clothes, body pain and dirt won't matter, and you will keep going until the destination arrives.
Our super tiring day ended with a campfire filled with music, poetry and laughter. As we left for our camps to sleep, we knew that the next night will be in a place much closer to home.
Day 6
Descend. Barely 2 hours.
Way Back
As we reached there were already jeeps and taxis standing waiting to be booked. We shared a Bolero between 6 people, and reached Dehradun bus station in 8 hours.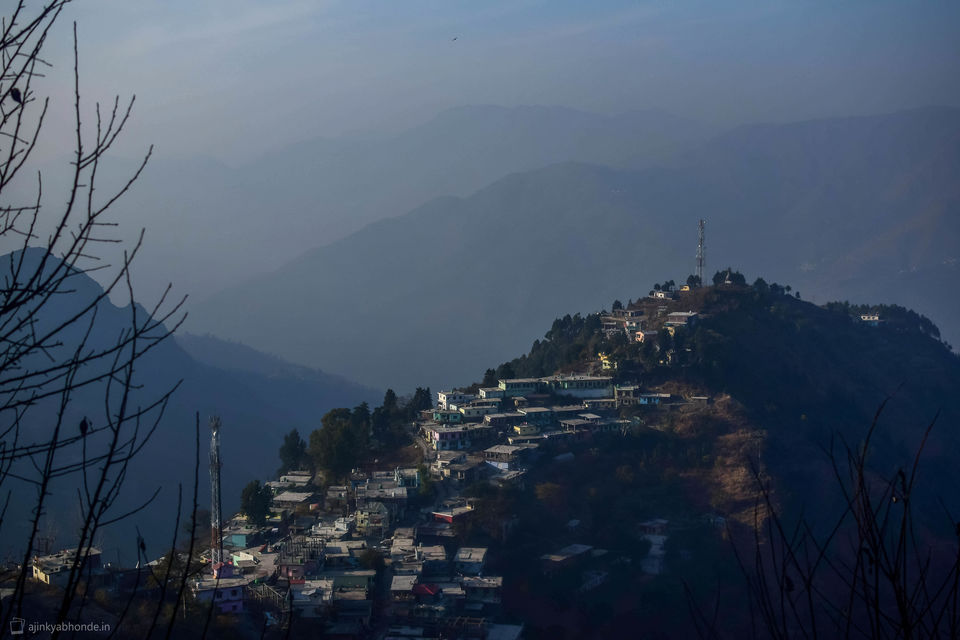 After a quick dinner at a local dhaba, we took our bus back to Delhi at 11 pm.
Major Tips
NO sports shoes. And there is also no need to spend a fortune on Forclaz stuff. Get a good pair from a cantonment market near you, or Wildcraft shoes fare fine as well. In fact there were great water proof shoes available at local market in Sankri for a mere INR 300 which I saw were best performing of all.
Don't overspend. Trekking is indeed a bit expensive hobby when it comes to acquiring the basics, but please don't venture into the "show-off" estate. No one cares. And do your research before spending every penny. A wooden stick was doing just as well as those expensive ones.
But of course if you feel like splurging, get the best of everything!
SOCKS! Take atleast 6 pairs of socks with you. And keep the ones you used during the day to dry at night (inside the tent only).
Stay hydrated, but don't drink too much. And never drink water while walking. Take a moment to relax before you take a sip.
Open up. The best thing about going with Youth Hostel is that you will meet the most amazing people from the most random places. Embrace the diversity.
Find out more treks around India on Tripoto. And tell us all about your last tryst with mountains by clicking Share Your Trip on home page (or click here) and following simple steps.