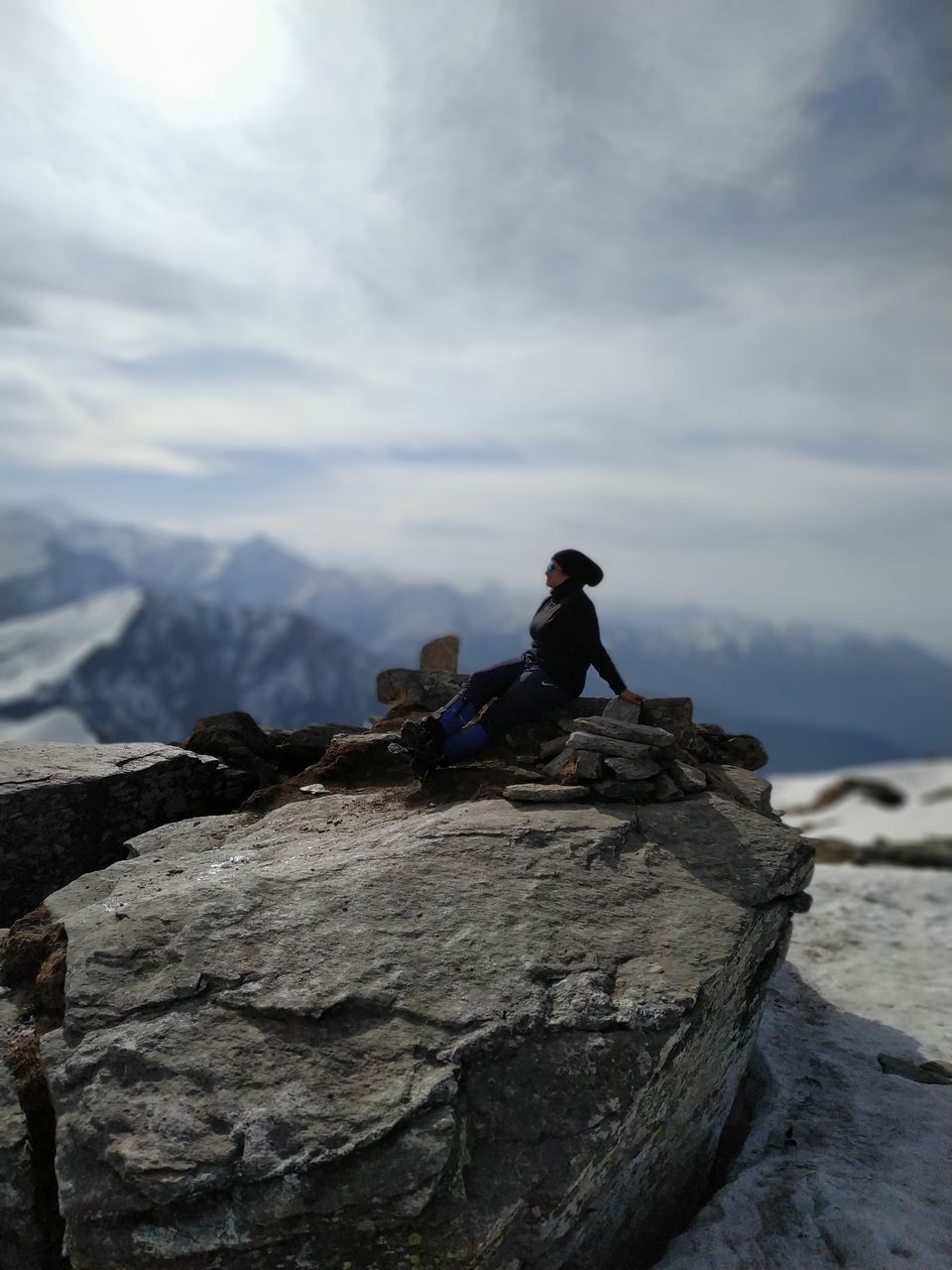 Before starting a trek, the 3 pledge which we took:
1. Mahro Pahad: Meaning this is our mountain, do not litter, do not support littering. If you see garbage please collect them, as this is our mountain.
2. We are family: Meaning all the people you meet on mountains are family. Help them without questioning, Do I know him?
3. Animals Life: Meaning This is home for animals, do not play loud music, no campfire, as it affects their health.
I had done many treks before. But this was my 1st snow trek. To my knowledge I thought it would be an ordinary trek as Kalsubai, Harishchandragad, Kalavantin durg etc all sahyadri treks. No a Big No, it was not at all an ordinary trek. Especially for beginners or 1st time trekkers. I am not scaring anyone, but just an advise to build up a good stamina & a Good health before going for trek,Which I didn't followed because I thought it was an ordinary trek.
I Trekked during April where one can enjoy green mountains at one point, while at another point, one can enjoy mountains covered with snow. undoubtedly kedarkantha is a winter trek. What's great about going on Kedarkantha trek in April is it gives you combination of both winter and spring, which makes kedarkantha a unique and different experience in more than one.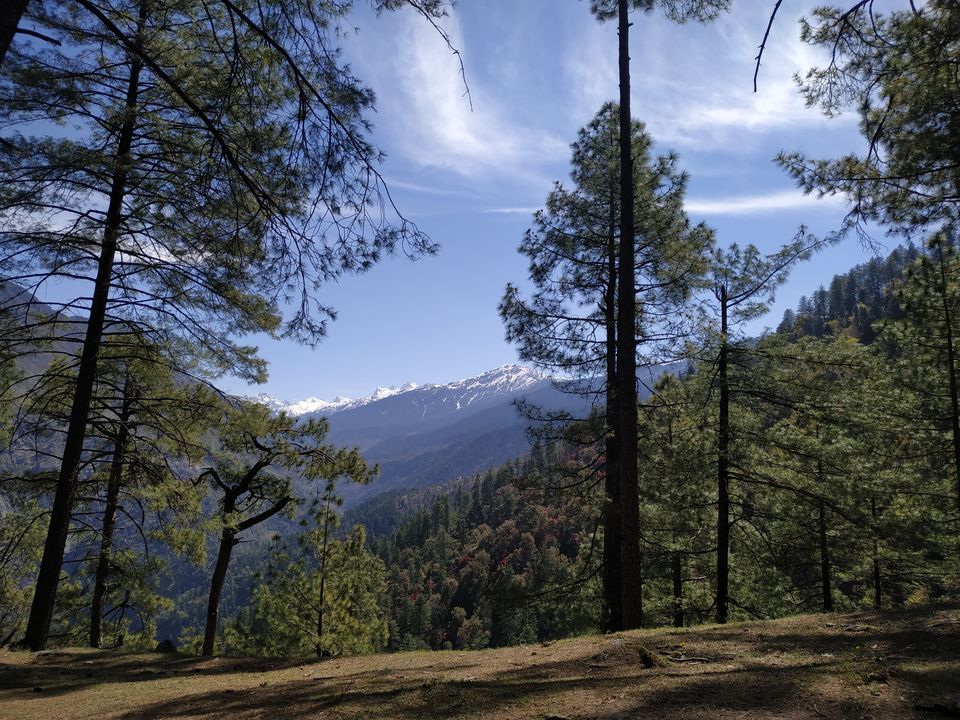 Day 1: Dehradun to Sankri
I was on my solo trip, So after my trip I had plan for this trek. Last point of my trip was Dehradun from where the trek journey starts. Here I supposed to travel with some people whom I don't know. I was just curious to know, with whom I will spend my next 5 days. To my surprise it turned out to be 6 guys group & I was the only girl.
So we started off our journey to sankri a small town in Garwhal region of Uttarakhand. Sankri is also famous as "Paradise of Himalayas for every trekker." Covering Mussooriee on the way to Sankri. So from Dehradun to Sankri is 10 hours journey covering all breaks. On the way you will witness beautiful pine trees and Mountains. The journey itself is so beautiful and memorable, that even today I cannot overcome of those mountains.
So we reached Sankri at 6.30pm. Our night stay was at GMVN Guest House in Sankri. So, After medical check up & all other formalities, comes introduction part. Trek leader was introduced to us,had our dinner with mouth watering Desert Jalebi & it was a Day off.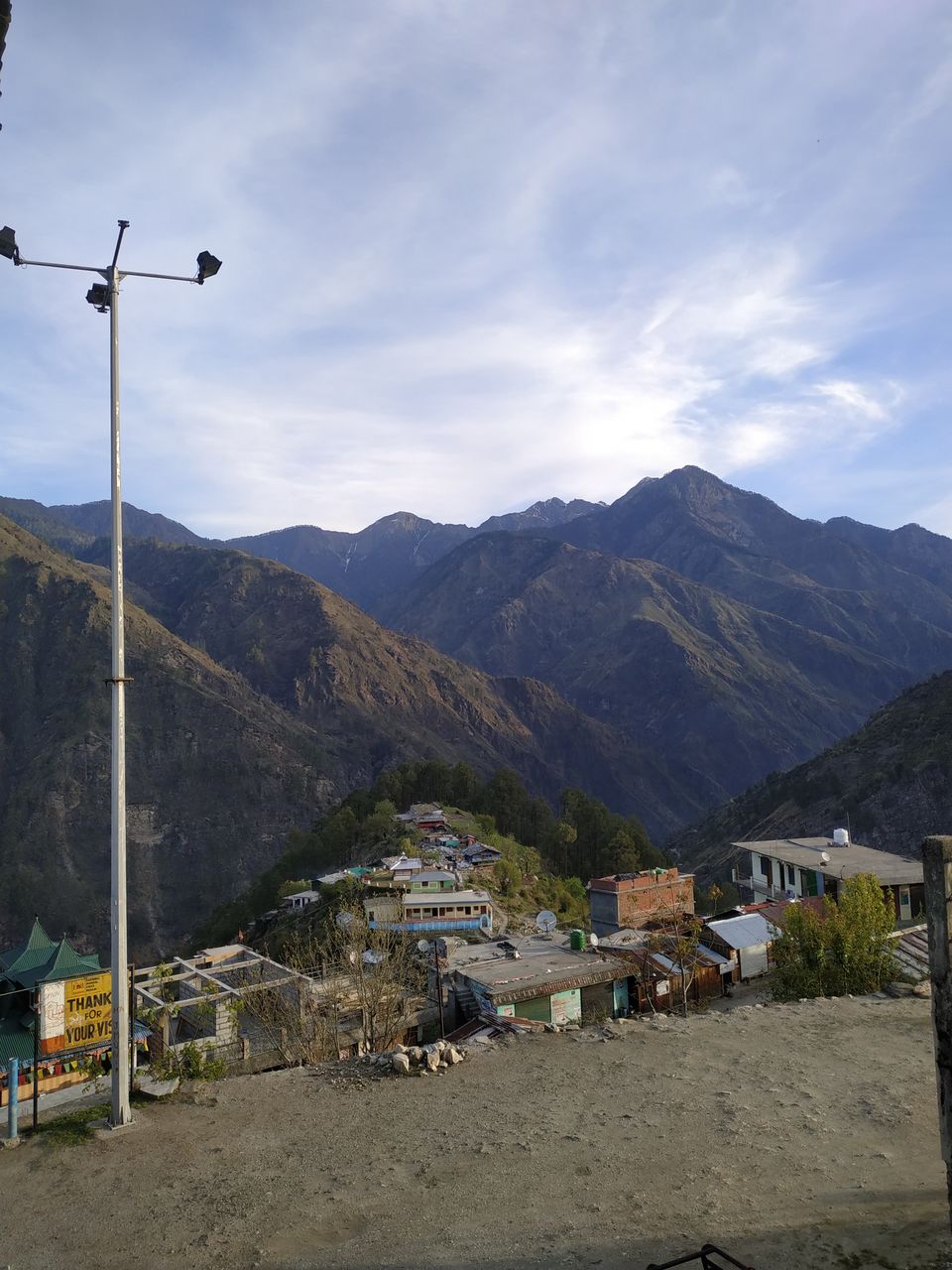 Day 2: Sankri to Juda ka Talab
Sankri to Juda ka Talab: 4 Km, Aprox. 5 Hours trek
We started our trek from Sankri post breakfast, on the way you find mule, Women and children carrying woods and dry leaves for cattle, Mountain dogs that try to be friendly with you. Pine trees, meadows, tiny waterfalls, mountains covered with snow & Greenery, peace what else you want. I have been hearing from years pahadi bache sabse jada khush rehte hai without any gadgets, video games, I have lived my best moments with them, & I completely conquer the saying.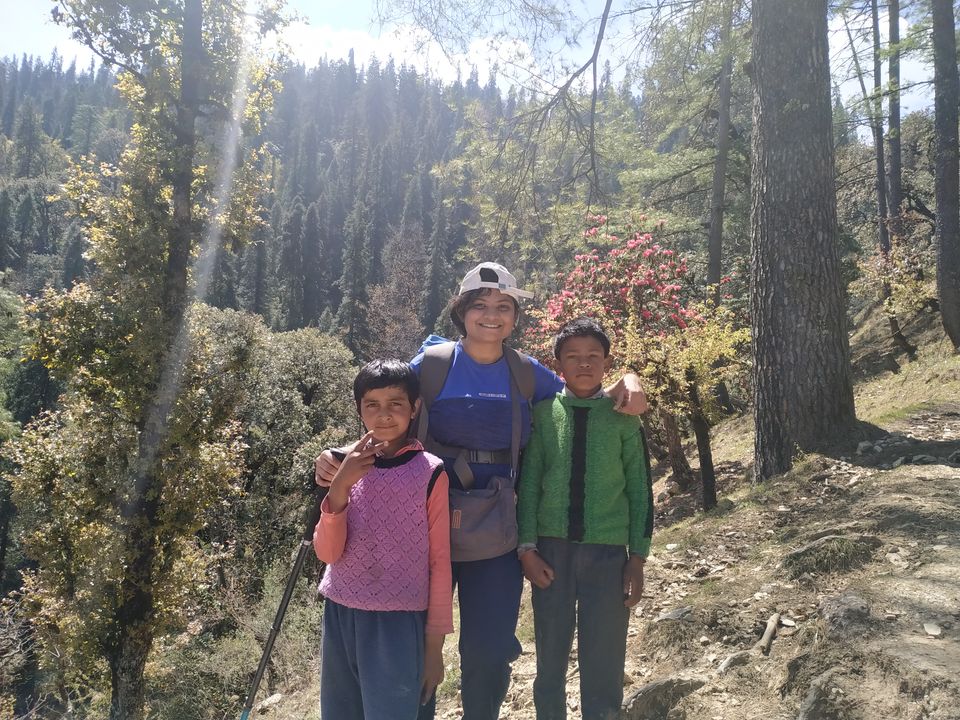 While trekking there comes a point, which is know as Maggie point. So we thought of relaxing for sometime & Maggie + Mountains stands out to be best combination. The place itself was so beautiful covered with meadow land, water falling over the edge of steep cliff, pine and oak tress, Mountains.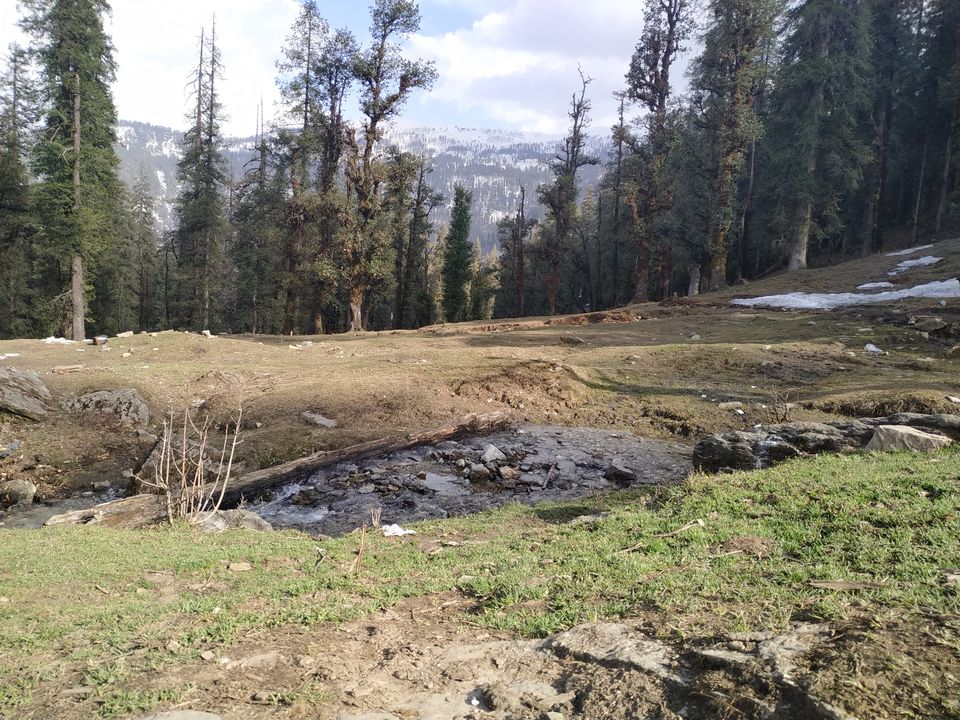 From maggie point juda ka talab is hardly 15 mins 1.5 km . There was a point where I was just thinking why I am doing this for whom, I was so tired. But while climbing the last few mins trek to juda ka talab, I witnessed 1st snow, My 1st snow. or snow dekhke I was so excited, I got tremendous energy & I reached Juda ka talab in 15 mins. Actually our camp setup was 1km away from Juda ka talab, as India Hikes already had their tents at Juda. we had our lunch & relaxed for few hours. The best part of mountain is evening, that freezing evening, temperature goes down to minus. Our Dal Rice was ready for dinner. After dinner I was just sitting outside the tent in minus degree, enjoying the star gazing session. After that we all went to sleep, we all slept in same tent, because trek leader told us at night bear, wolf roams around. The most challenging part of the day comes here, Sleeping bags, trust me its not at easy to sleep in those degree sleeping bags. At night temperature drops to -5, -6 degree.
Day 3: Juda ka talab
This day was for relax & to acclimatize with weather. As next day we were supposed to climb 7.5 km.
We had fun all day, exploring Juda ka talab, and near by places, singing songs, dancing with was fun. Strangers became family.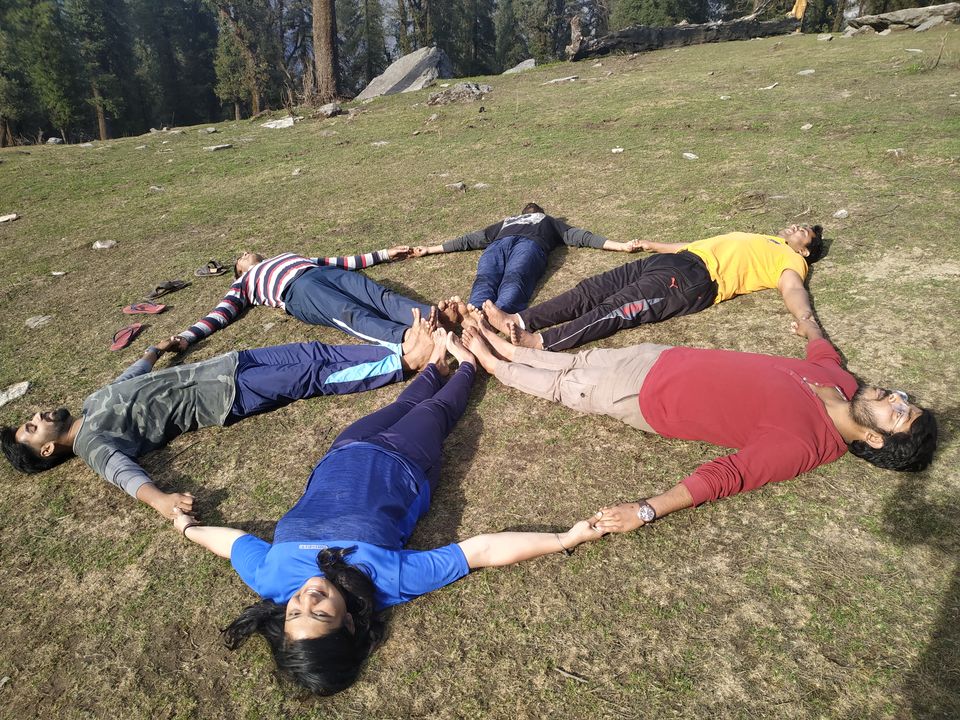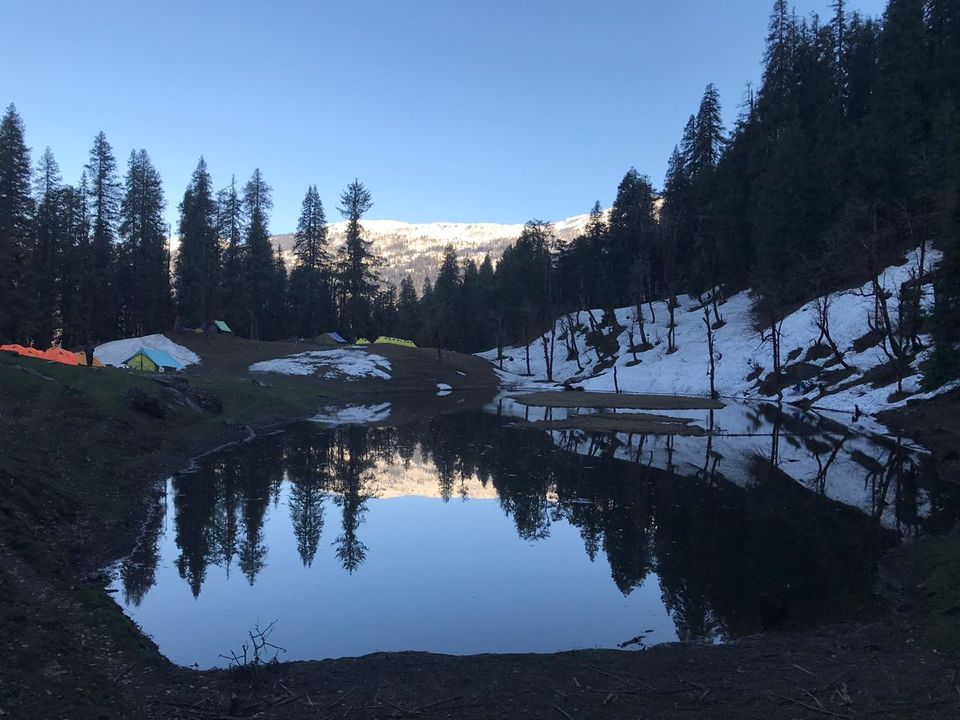 Day: 4
The Real Journey begins today. So it was a Night trek we started our trek at 1 a.m from Juda ka Talab. Sky was shimmering out of stars.I guess this was the best moment of my Life. Walking in snow, is not at all easy its more tiring. So around 5 am we saw 1st ray of sun. At each stage towards the summit one can multiple colors in the sky.

Trek is not difficult till kedarkantha Base camp, difficulty level starts from the base camp, As mountains are very steep and walking in snow with such steep mountains become difficult. I still remember I was climbing the steep & my trek leader asked me to turn around, and I was about to faint because it was so steep. So, from here we could see 1st glimpse of Kedarkantha Peak, We thought its almost here but even that small patch took 2 hours to complete.
And yes!!!! Finally I did it, we reached the summit.
12,500 feet.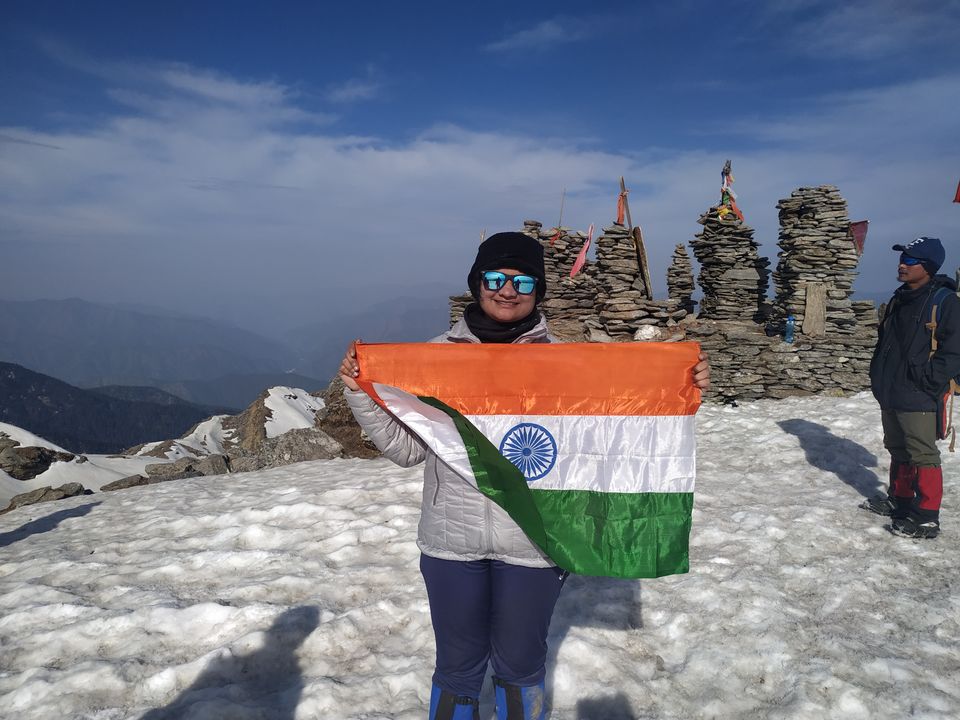 From here one can witness 360 degree view of Gharwal Himalayan ranges. The view was perfect picturesque for photographers.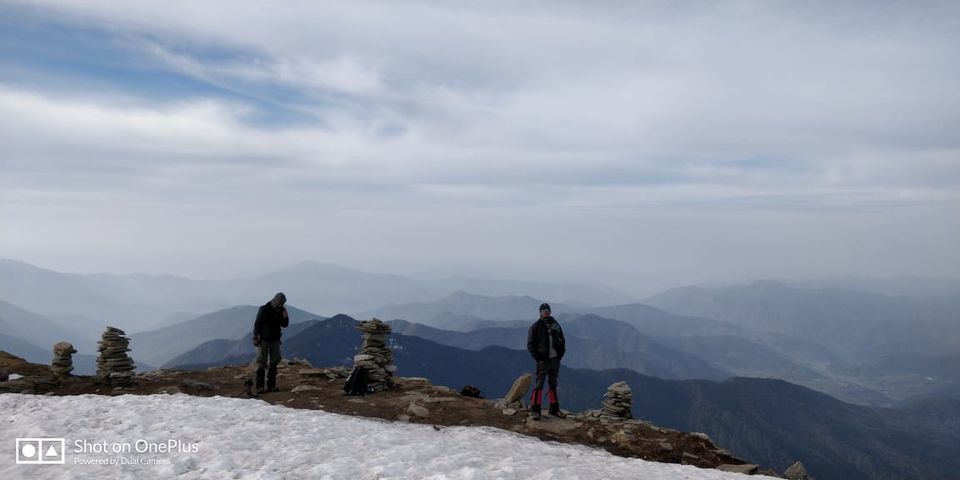 Starting from base camp, ascending and descending covering 13km in a day, was a challenging task but we did it. By evening we were back to Juda ka talab our night stay. Though it was a sad moment, as we all were so much into pahadi life, & going back to city life was sad. But one has to go.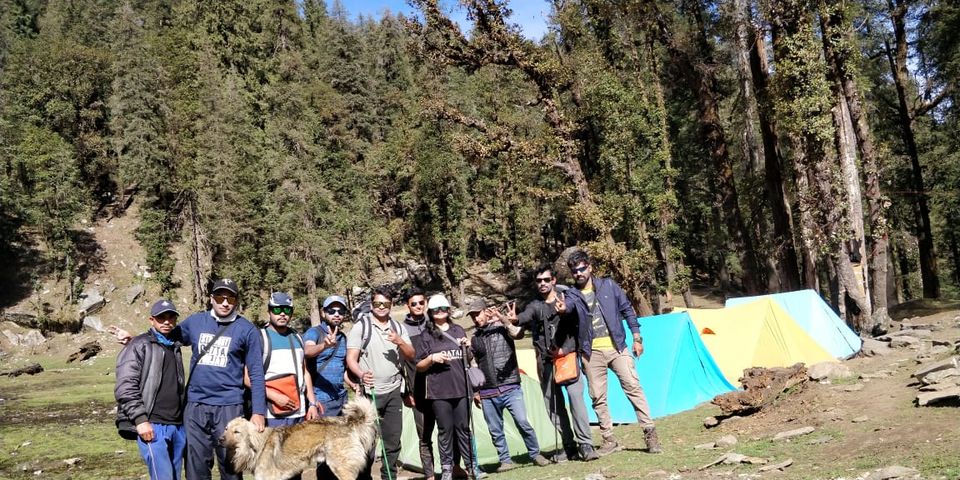 Post breakfast we started descending back to sankri & than sankri to Dehradun.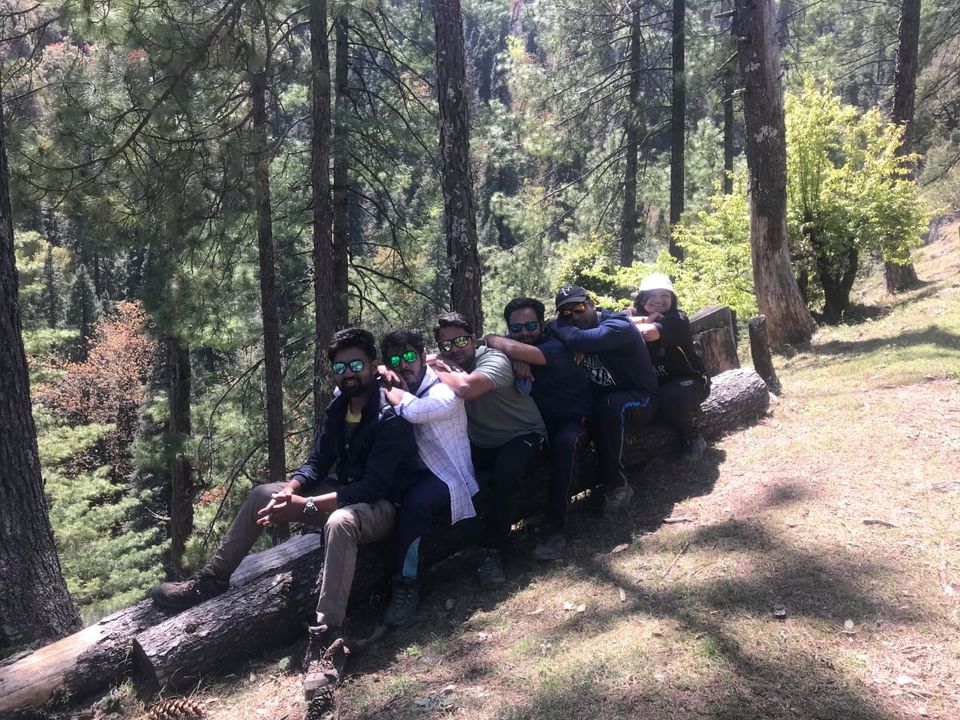 I learned from this trek its all mind game, if your mind gives up, you give up. Your mental strength plays important role, than physical strength.
"Mountains are only a problem when they are bigger than you. You should develop yourself so much that you become bigger than the mountains you face."
― Idowu Koyenikan
Frequent searches leading to this page:-
luxury hotels in dehradun, dehradun trip cost with tourist, best places to visit in dehradun in evening, tourist places between delhi to dehradun, dehradun top 10 places to visit