Pushkar Fair is one of the most popular and oldest fair of India where one can enjoy colors of Indian culture. This draws attention of tourists across the globe. It is popularly known as "Pushkar Mela" which is celebrated in Kartik month depending on the Hindi calendar.
The original intention behind the fair was to invite local camel and cattle traders to conduct their business on the holy dates of Kartik Purnima festival. Eventually it became so popular that Govt of Rajasthan made it big to another level by introducing regional and cultural programs in the town.
In 2018, the dates were 15 Nov - 23rd Nov. Please search for the dates whenever you plan to visit. Also, I would suggest to look at the schedule of events at Pushkar fair. Like various cultural events, Camel dance, Horse dance etc so that you don't miss out any. Usually dance events happen in first few days of the festival.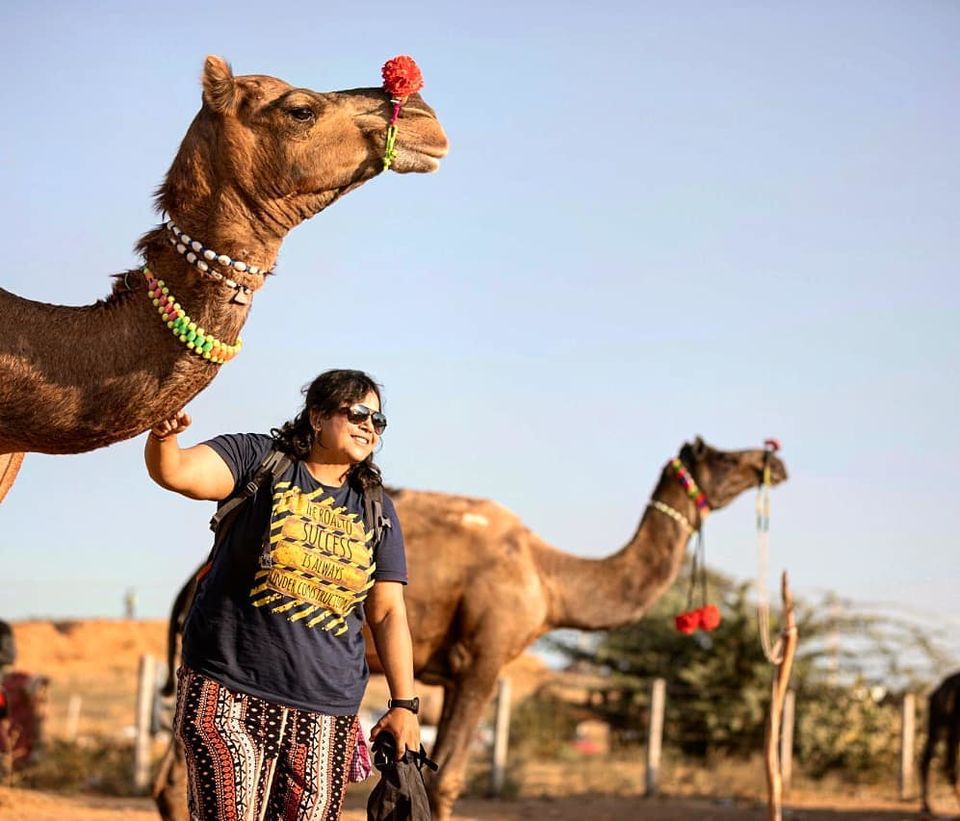 Camel Fair
Camels, Camels and Camels everywhere! Its actually great to witness Camels in huge number at only one place. Camels from different lands are gathered for this festive celebrations. Camel ride is a must do thing in Pushkar. Earlier I thought Camel to be very ugly, so I didn't want to go Pushkar. But they looked beautiful who were dressed up nicely for beauty contest, race contest and for dance even. Yes, you read it right. Dance performance of camels!
We were quite inquisitive about the price of camel and horse. Camel trading is done at around 40k-50k. Now, it was the turn of horse. Believe me this has got wide range. The female horse starts from 1.5 lac and we were okay till that time. Then saw a big, skinny and smart horse inside the cage who won race in Pushkar fair. It was worth 35 lac which left my mouth opened and I was like What ???
Photographer's Paradise
Never in my life I have seen so much photographers at same place. Almost every person was carrying DSLR and the enthusiasm to capture moment was amazing. This land in real sense is photographer's paradise when you get so much all together like Desert, Camels, decorated cart, Women dressed up in traditional attire and lot more. If you want more good clicks, then please go to sunset point. You will start loving camels if you see them in desert through lens at sunset time.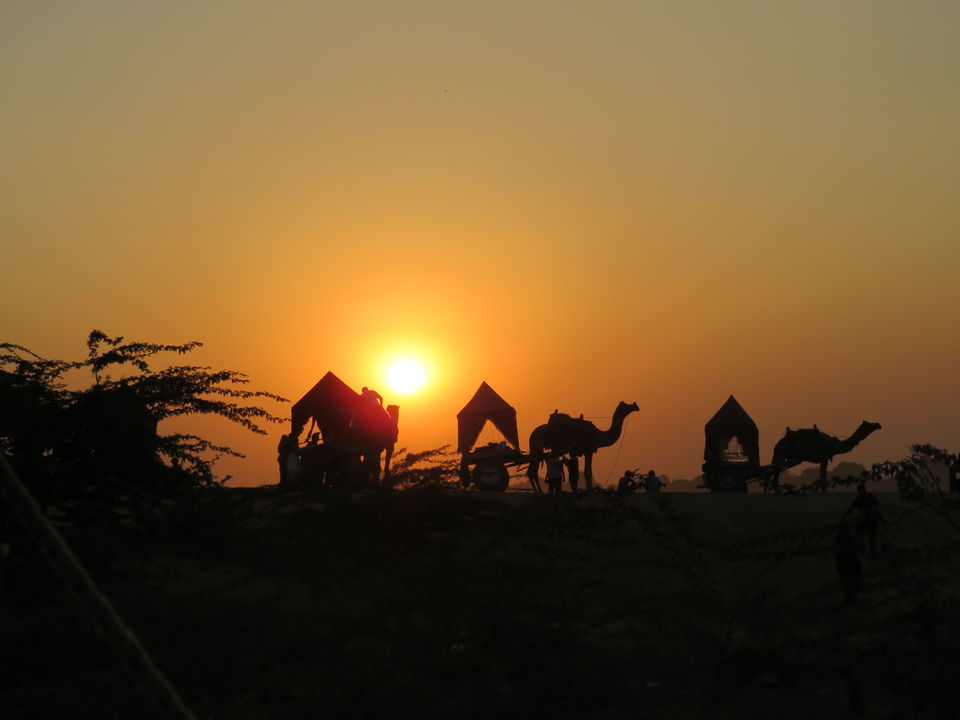 Activities at Pushkar
There are various activities like Kabbadi, Kho-Kho, Hot air balloon, cultural events, folk dance etc. Do checkout the events schedule.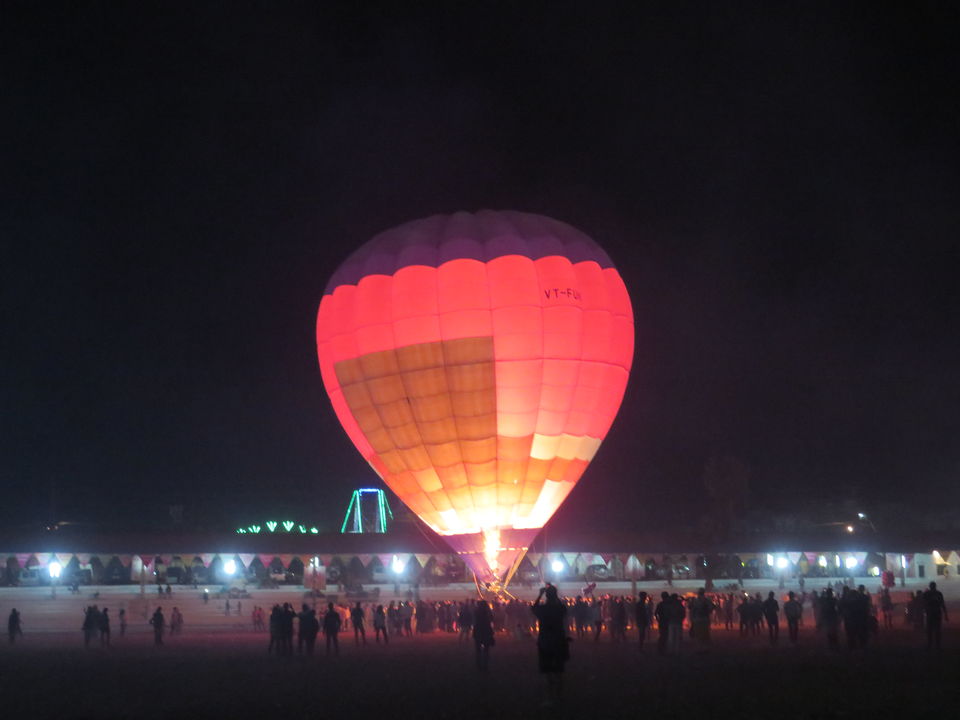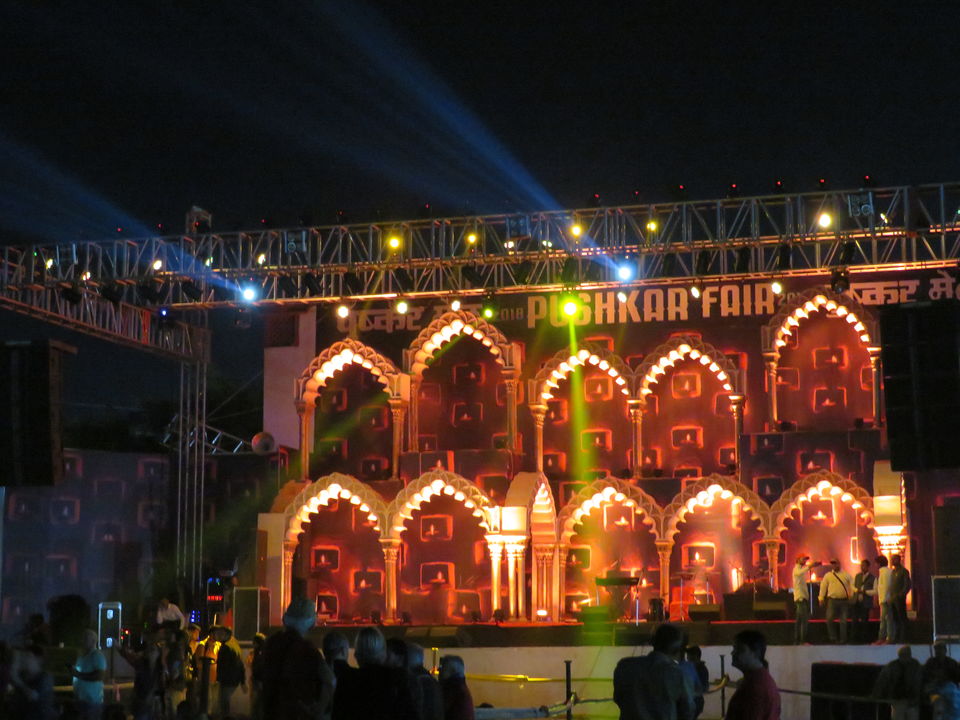 Market of Puskar
While roaming around in Pushkar Mela market, we got to know it is famous for camel leather, so you can look for leather bags and other stuff. Apart from that we saw lot of traditional Rajasthani weapons which I have never seen in any market.
There were few Impersonators walking in the streets of Pushkar mimicking looks of Lord Shiva, Goddess Durga and lot more.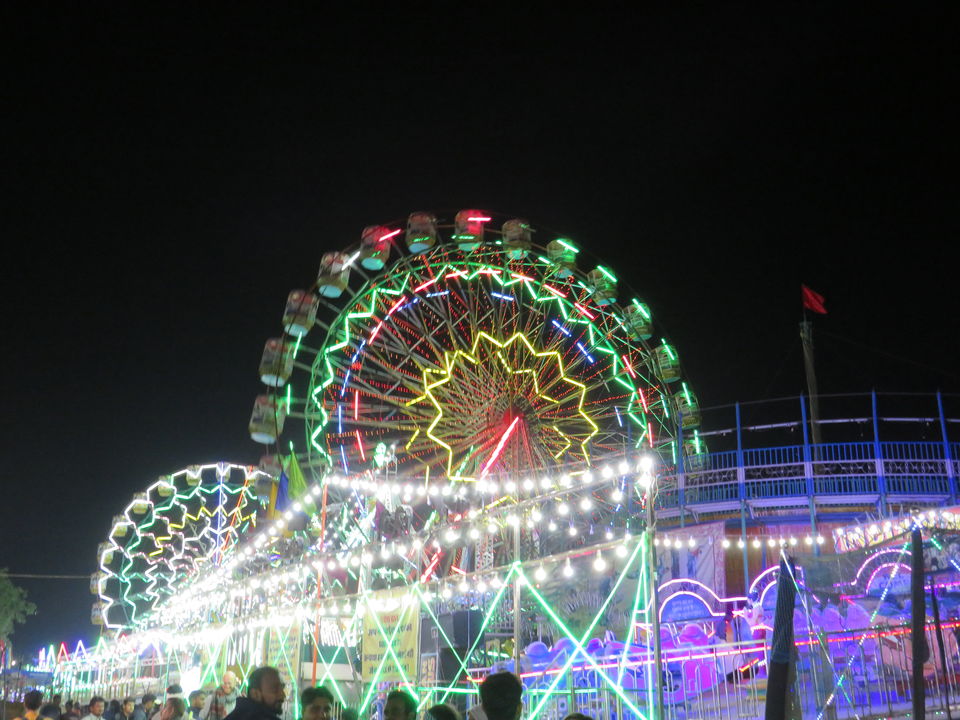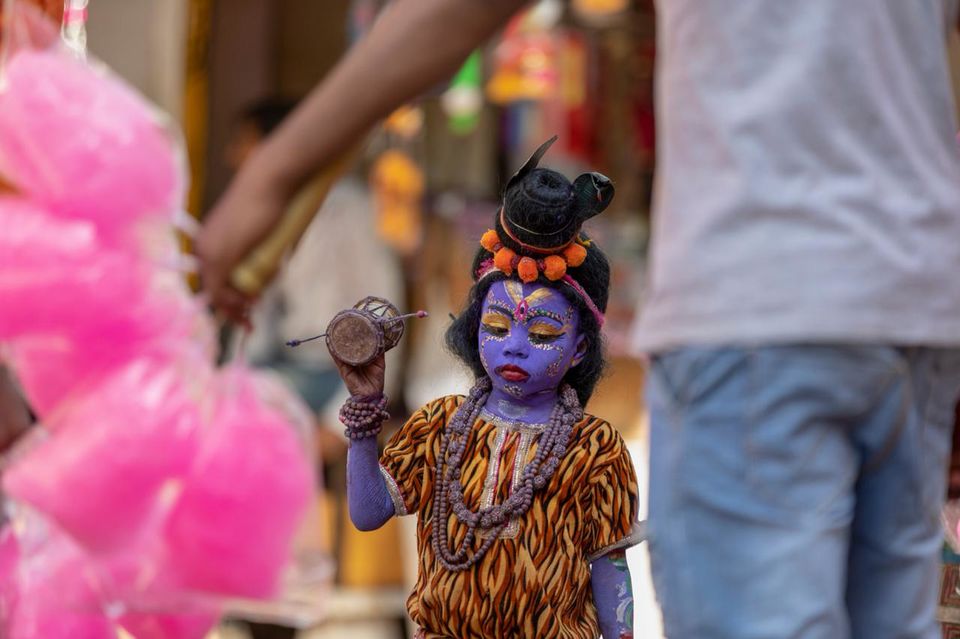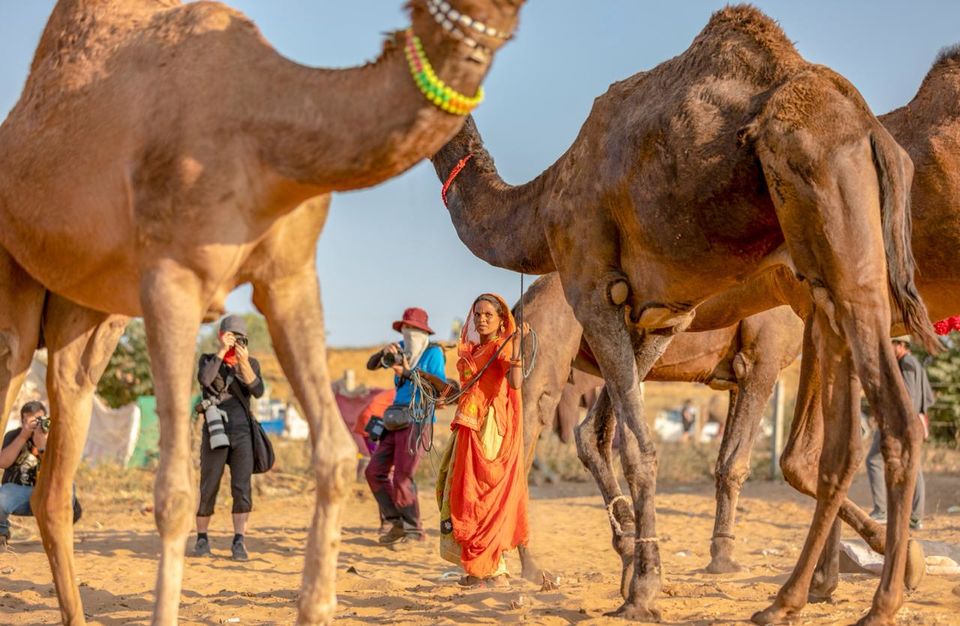 Food you can't miss
If you happen to be into land of Pushkar, then you should always go for local food. Dal baati-churma is quite famous and will be available in all the Rajasthani outlets even outside state. We tried Kachori-Kadhi sold at almost every snacks shop. It was so delicious that I would highly recommend to go for it.
Few suggestions
If you plan to go during Pushkar fair, then book the hotel in advance as every hotel is full and overpriced that time because of huge number of people traveling that time.
Pushkar fair ground is on desert, so I would advise to wear high ankle shoes if possible, so you will not face much problems in walking.
Religious significance of Pushkar
Pushkar place is born because of the Lotus flower. As per legends, there was fight between Lord Brahma and daemon who was harassing people. Brahma thrown his weapon (Lotus flower) on daemon. In this process, the lotus petals fell on the ground where spring emerged and hence the Pushkar lake was created. Lord had to perform yagna at this place, but his wife Savitiri could not come on time. So, he sat with another women Gayatri and performed yagna. After seeing this, Savitri cursed Lord Brahma that he will be worshiped only in Pushkar. His only temple lies in the main town where as Gayatri and Savitri temples are on two opposite hill tops.
Many people across the country gather here to take holy dip in Pushkar lake on Kartik Poornima ( Full moon day or 15th day of Kartik month) which is very near to fair ground. It is believed that 2 days around Kartik Poornima is very prosperous to take dip in lake. By doing this, people get rid of sins and their wishes are fulfilled.
How to reach
Flight : There is no direct flight, but you can reach till Jaipur and go by bus to Pushkar.
Train: You can take train from Delhi to Ajmer and then take local bus/taxi to reach Pushkar which is only 30 kms far.
Bus: There is running bus service from Delhi to Pushkar, so you can avail.
Credits to my friend Ankit for sharing few pictures with me.
Go and enjoy the colors of Rajasthan at Pushkar fair:) Please leave your comments/message below.
For more details: https://thehiddenroads.com/pushkar-animal-fair/
You can follow my blog at : thehiddenroads.com