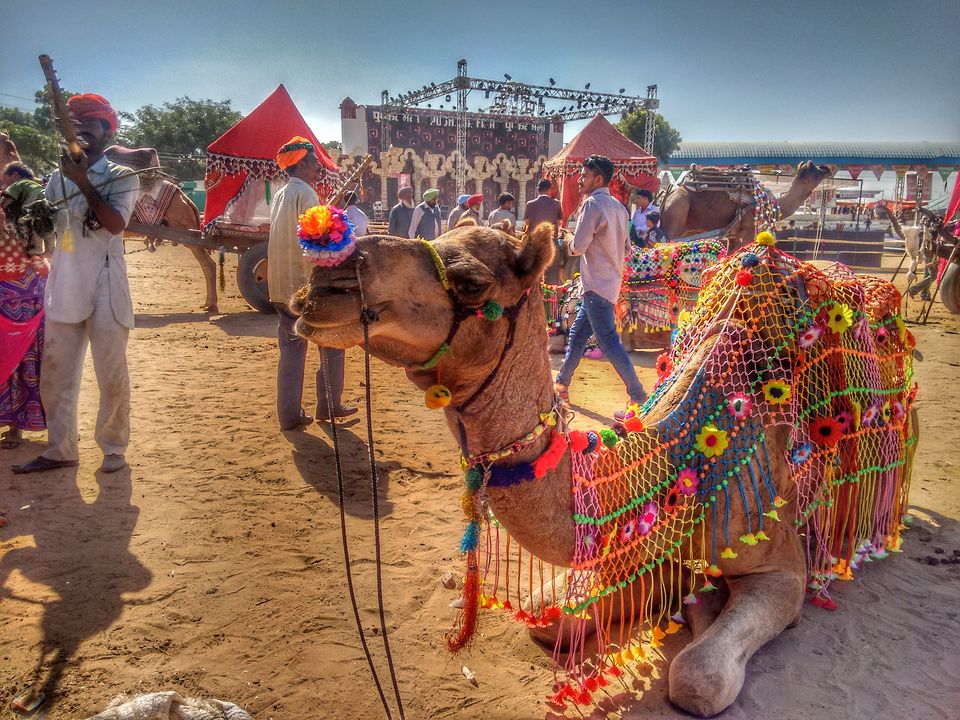 Around the time of Kartik Poornima every year, Pushkar comes to life with an unmatchable fervour of the Pushkar Camel Fair or Pushkar Mela. The Pushkar Camel Fair is an age old annual event that primarily was conceptualised as a large scale livestock trading event. However, over the years, this event has garnered a lot of attention and gradually become an exceptional experiential travel option. The variety of animals traded during this fair is immense. From camels of every kind to buffaloes, horses, ponies, cows' et al are a part of this extravagant fair.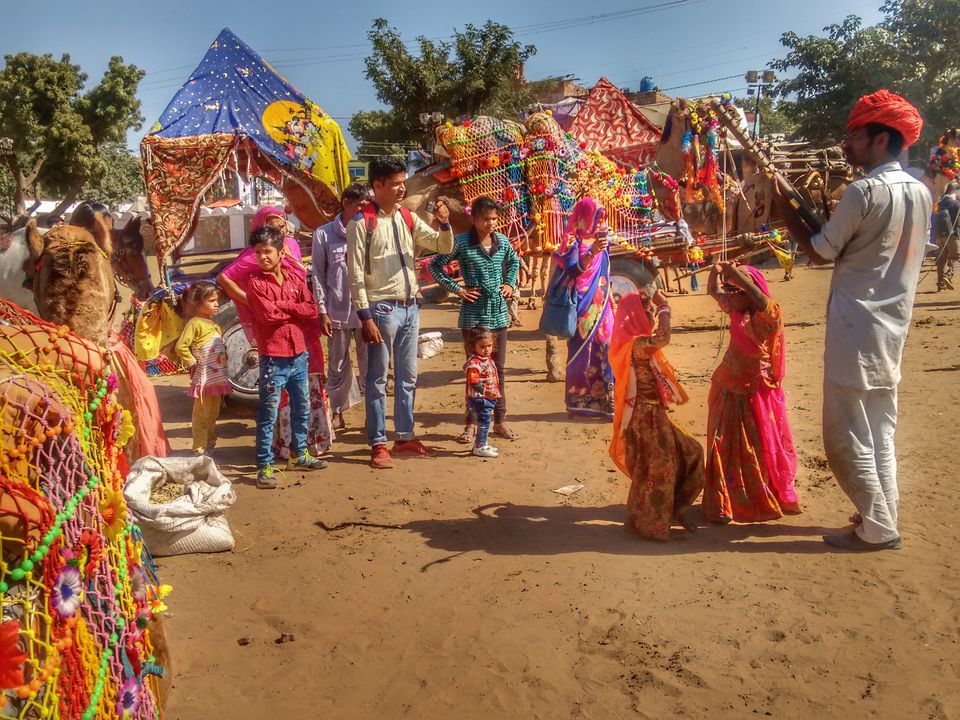 The official dates of the Pushkar Camel Fair this year is from 15th November'18 to 23rd November'18. The entire period of the Mela of approximately a week, has various events and experiences to be part of.
I had visited the Pushkar Camel Fair in 2016 on winning a Tripoto travel contest and have experienced all of it first-hand. Boy! What a year that was!
Here's a list of experiences that you must not miss out on if you are planning a travel to Pushkar, this Mela season.
1. Experience the Chaos.
If I had to describe Pushkar in just a word during this time of the year, it would be 'chaotic'. But the entire pandemonium during these few days in Pushkar is of some other kind. Become a part of it because there is no better way to enjoy it.The crowd includes cattle owners, pilgrims and tourists from various parts of the world. You will probably see equal number of humans and cattle here during this time. There is an evident madness that engulfs this city during the Pushkar Camel Fair and probably that is what makes it all the more amazing.
2. Get lost among Camels
Apart from all other kinds of livestock, you will see camels of every kind. Small camels, big camels, old camels, camels with patterns engraved on their bodies, black camels, camels pulling vibrant carts and some really beautifully adorned camels. Gosh! That's a lot of camels to see.
3. Enjoy the performances
During this time of the year, it seems that entire Rajasthan has gathered in this tiny town for a gala. The Mela ground is filled with performers of every kind, from children skilfully walking across towering tightropes to women and children dancing to Rajasthani folk tunes to magicians to singers the scene is one hell of a show.
4. Soar up above in a Hot Air Balloon
I had always fantasized the idea of riding a hot air balloon some day. And wishes do come true, because when in 2016 I won the travel contest on Tripoto, I got this amazing opportunity to ride a hot air balloon with Skywaltz. It was one of the best moments of my life hovering above the ground for a while and then soaring high up. The sight of the Aravali range, sprawling acres of farms, the mela ground, numerous cattle and the inquisitive gaze of locals was something that made the ride all the more worthwhile. Read about my entire experience here. Hot Air Ballon rides take place twice a day during the Mela, one early in the morning and the other in the evenings.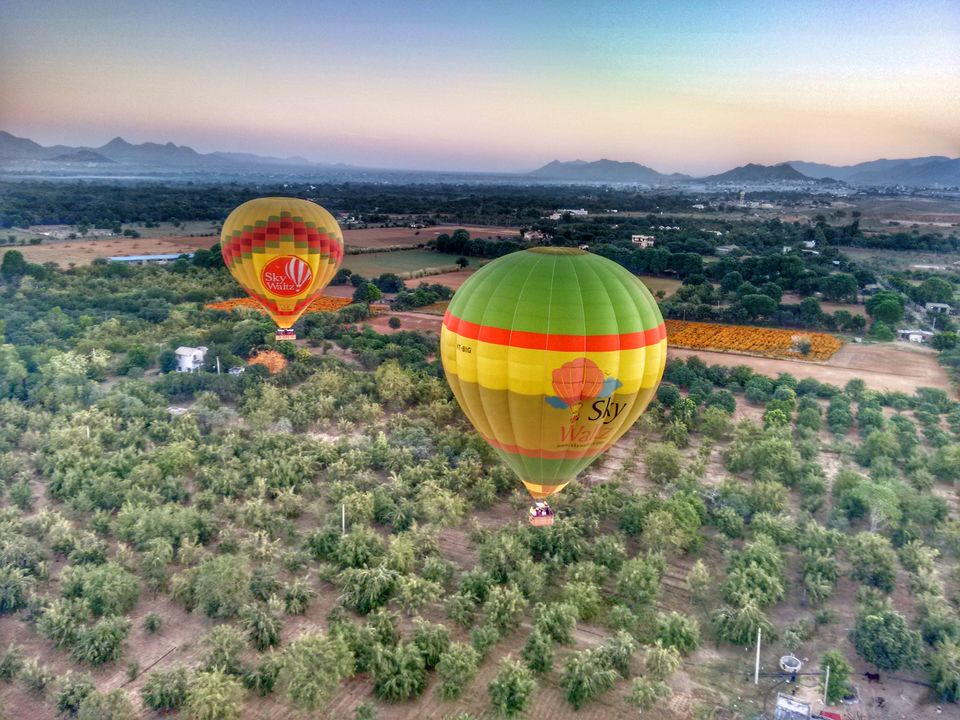 5. Experience Glamping.
Well I had never really camped before and glamping was a whole new concept to me. Glamping is basically a portmanteau that combines Glamour +Camping, thus Glamping is Glamorous or Luxurious Camping. I experienced glamping at the Skywaltz camps in Pushkar. The camps consist of a luxurious bedroom and an attached washroom adept with all modern amenities. I highly recommend experiencing Pushkar the glamping way. Read about my glamping experience here.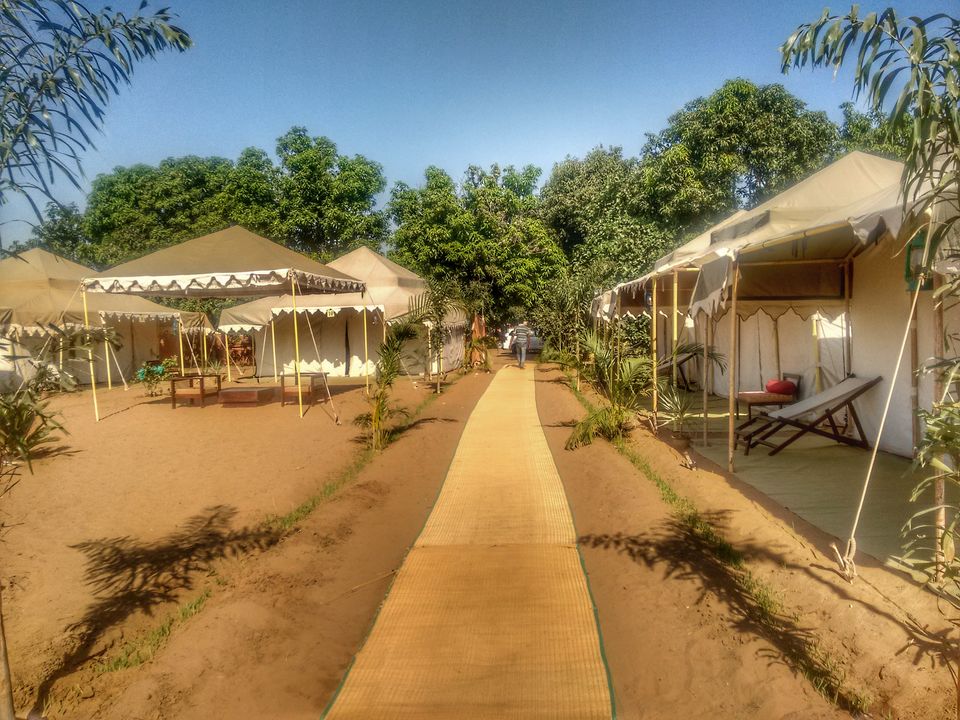 6. Witness the madness of Sports
Come witness the verve of a rustic Pushkar with some really amazing rural and modern sports events. Whether you wish to shake a leg at the Langri Taang contest played with the foreigners or hoot for the Indian team at a Lagaan like cricket match of Indians vs Firangs, or simply enjoy the drama of a Football match unfold or defeat your opponent at a Kabaddi match, the choice is all yours. The other forms of sports include Camel race, Matka Race, Musical Chair Race etc.
7. Shop till you drop
At the Pushkar Camel Fair, an exclusive Shilpgram Bazaar is set opposite the main Mela Ground where you can purchase the best of Rajasthani handicrafts, jewellery, paintings, fabric, artefacts, et al. Apart from that the entire Mela ground is flanked by numerous stalls selling a variety of things that may interest the shopaholic in you.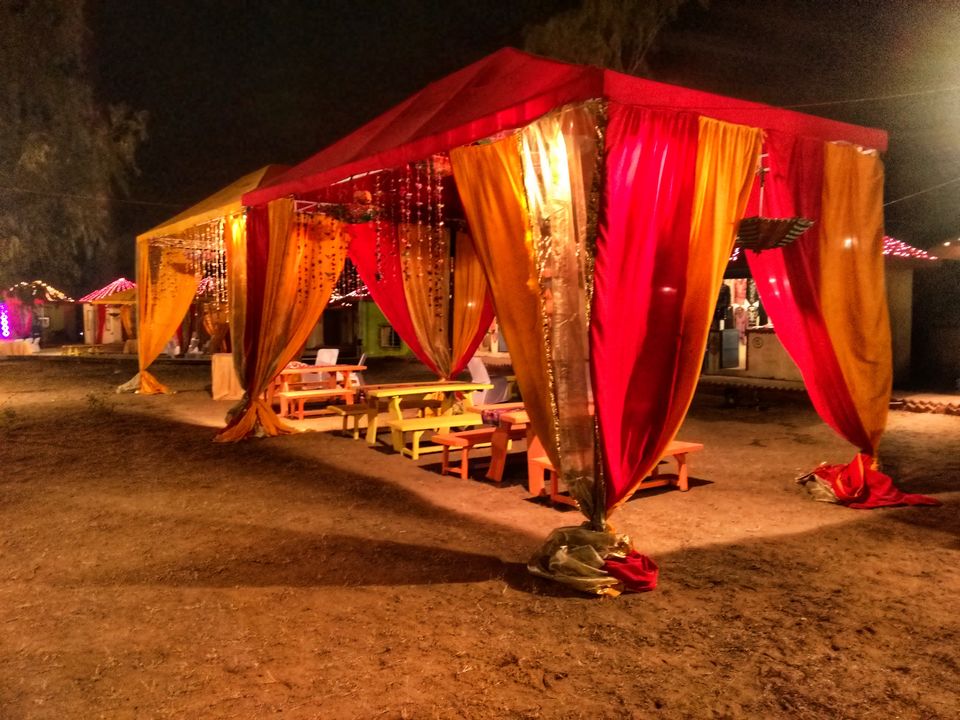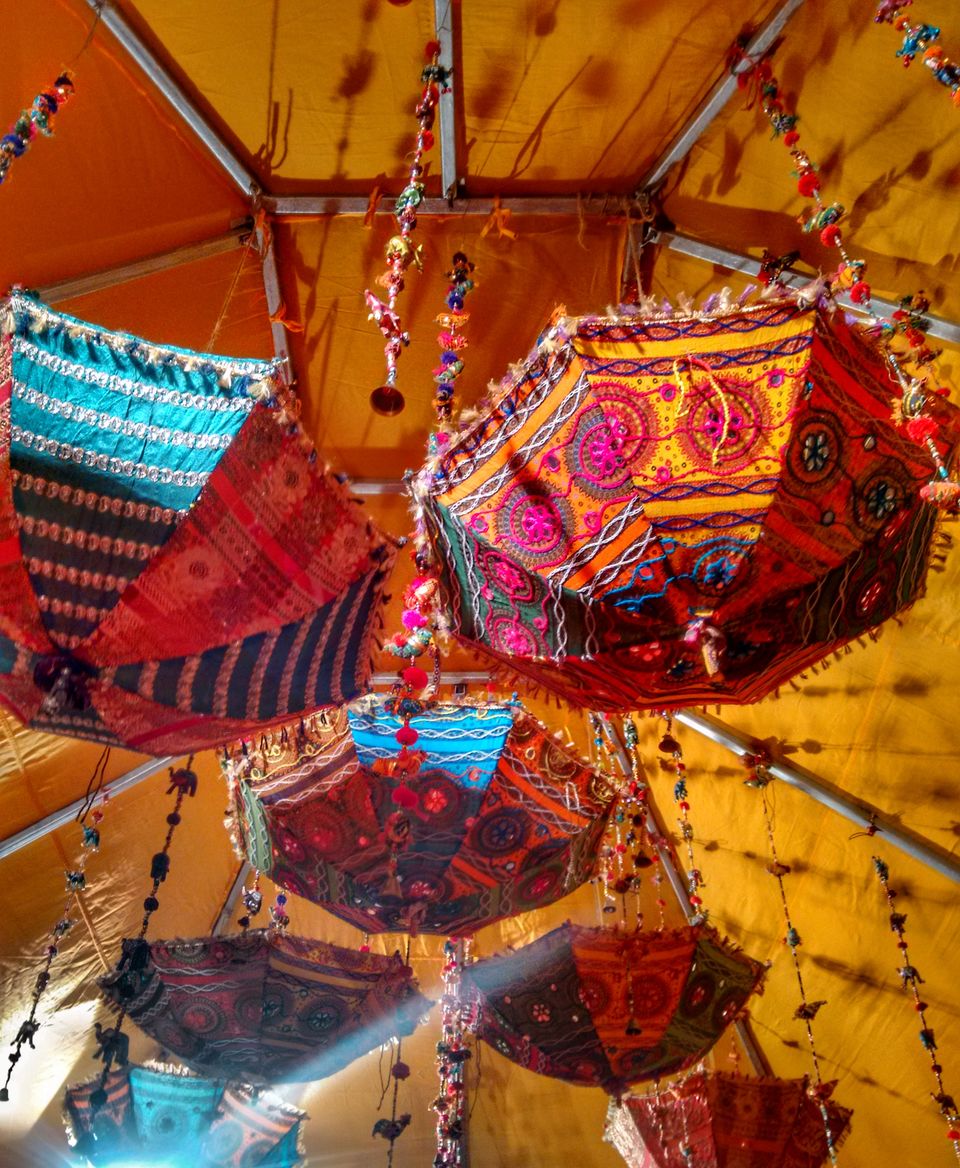 8. Enjoy the quirky Contests
The Pushkar Camel Fair comes to life with many quirky contests that are so much fun to participate and to watch. There's a Bride and Groom contest where a couple dresses up in Indian wedding attire and the best dressed couple wins the contest. There's Camel Decoration Contest, Camel Dance Contest, Horse Dance Contest, Cross Breed Cattle Judging Competition, Longest Moustache Contest, Turban Tying contest all of which are pure entertainment.
9. Watch a Musical Concert
When I had visited Pushkar Camel fair, I watched Prem Joshua, perform live for an audience spread across an entire ground under the starlit sky. The evenings are cool in Pushkar this time of the year and make a perfect setting for enjoying a musical evening. Every year noted musicians and artists perform at the Pushkar Camel Fair making it a one of a kind experience.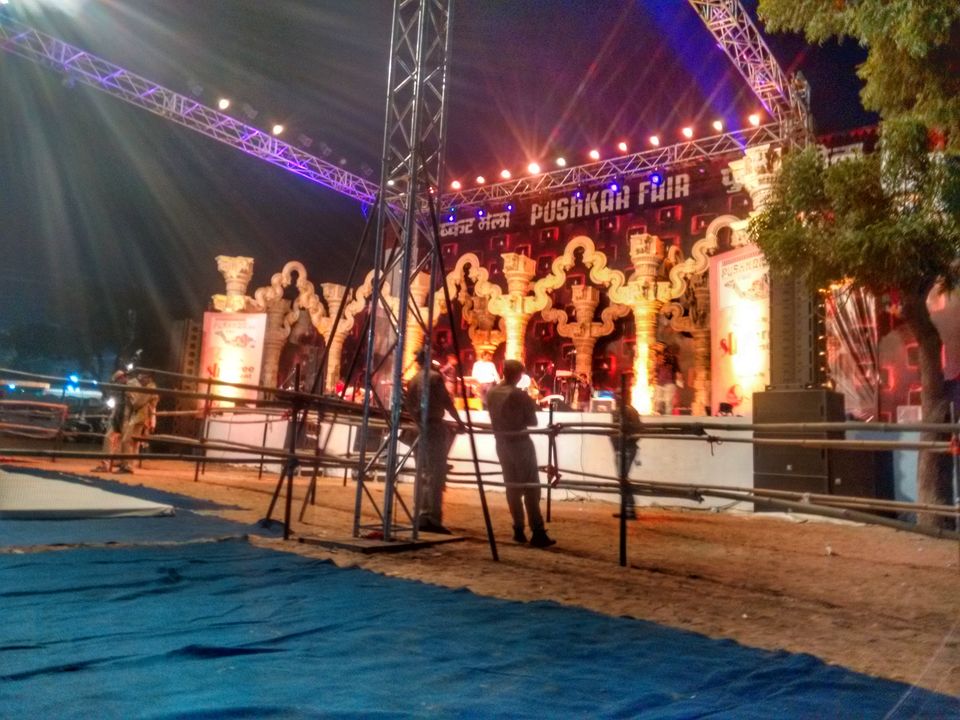 10. Take a Giant wheel ride.
What is a Mela without giant wheels? The fun and adrenaline rush that you get from a giant wheel is incomparable. Pushkar has the biggest giant wheels I have ever seen. I took a ride all by myself and the sight from the top overlooking the entire Mela Ground and the adjoining areas was absolutely stunning. Taking pictures was a bit risky though.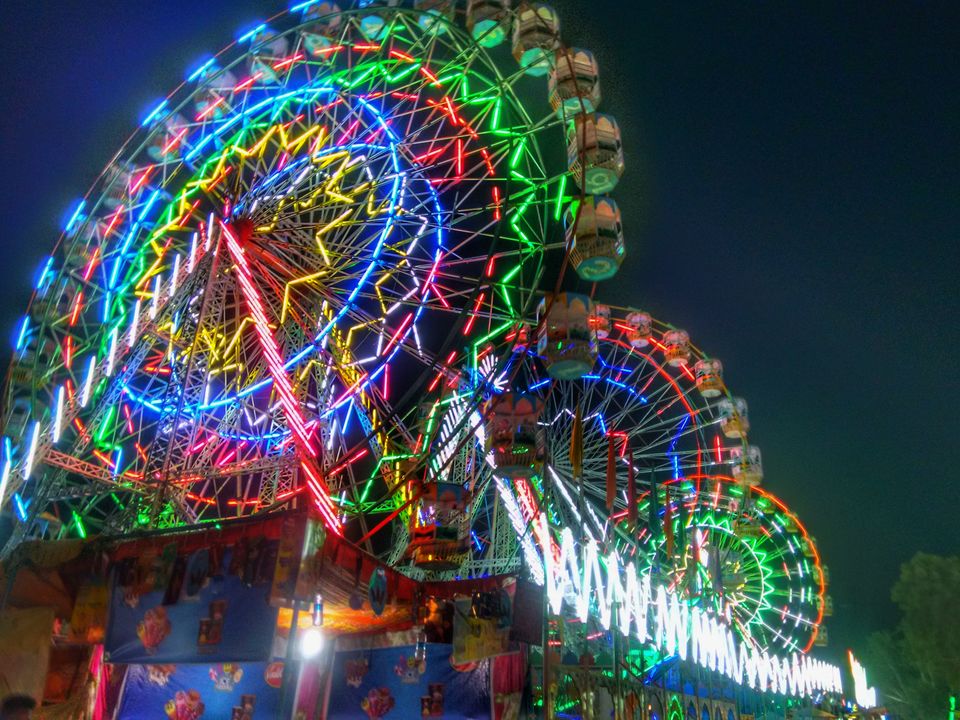 And when you have braved the crowds, burnt yourself in the sun, toiled your way across the camels and done it all, go find yourself a calm spot by some hippie café and just enjoy the tranquillity of the setting sun by the Pushkar Lake.
The Pushkar Camel Fair was one of my best travel experiences so far and I highly recommend that you do this too.