I have been hearing this name since my childhood because of its Picturesque beauty with compelling views - Nilgiri Blue Mountains. So with an urge to checkout how that place actually is, we planned our next trip to Ooty also known as Udhagamandalam.
Ooty is located in TamilNadu and we can drive through the road as well as air. It is one of the best places for nature enthusiasts, especially these hazy mountains during the monsoon is a delight for everyone. The best time to visit ooty is between December and February where the temperature ranges from 15 ºC to 4 ºC.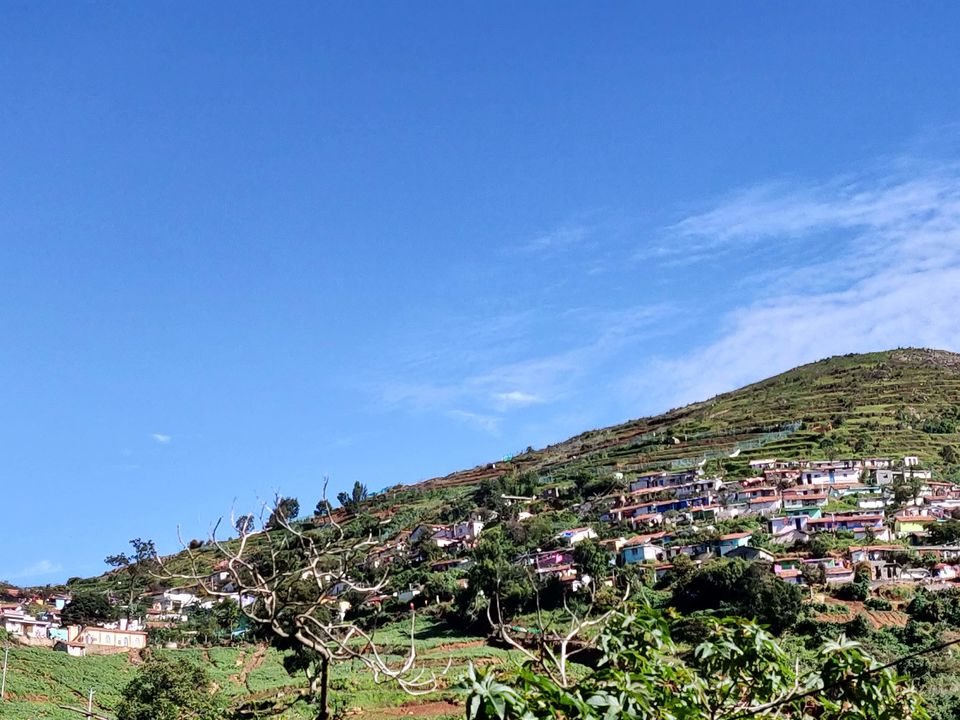 Ooty is situated 265km from Bangalore and it may take about 5hrs to reach via Mysore (Bandipur road). We departed Bangalore late night knowing that the checkpost will be open from 6 in the morning. Since Bandipur is famous for wildlife we may encounter few wild animals like Elephants, herd of Stags, Forest Monkeys, Bisons, Peacock, etc. They are very common if you take this route early in the morning. If you are lucky, you will have the opportunity to see other wild animals like cheetah and tigers as well. It's a perfect road trip where the roads are really good and we are surrounded with landscapes all around.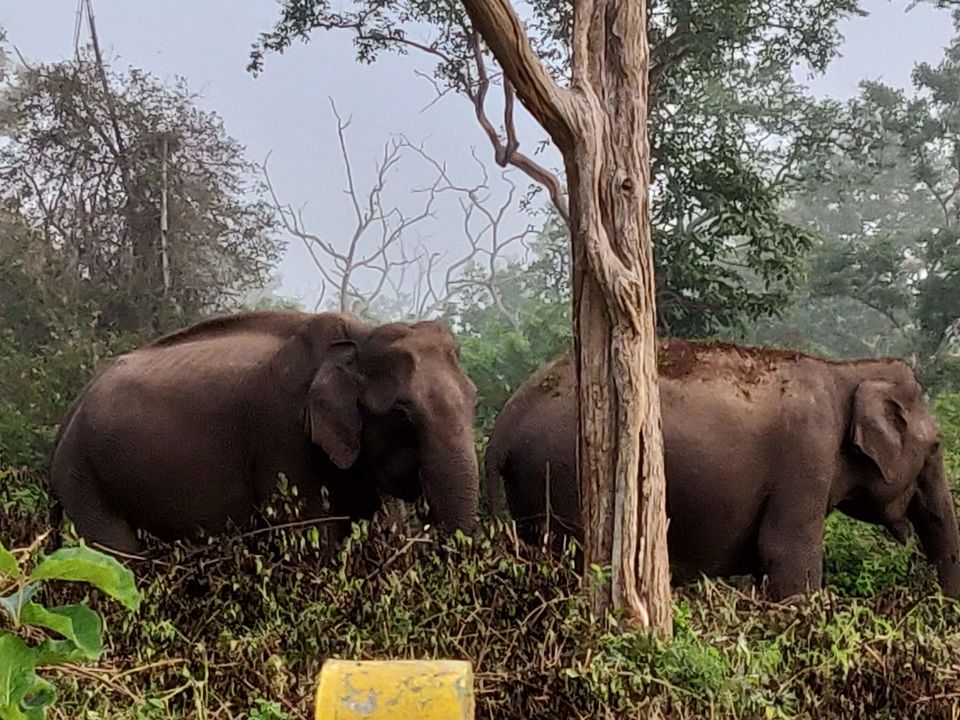 It's about two hours from Bandipur to reach ooty. When we reached this place, we didn't think it would be so cold. Temperature was around 7 ºC and we were literally freezing. There are several homestays where you can stay and it's still a good idea to book in prior.
We went to our homestay which we had reserved in advance, freshened up and began our journey.
First day
Kalhatti falls
You can visit this place while entering ooty since it is located on the way from Bandipur to ooty (Sigur Ghat road ). It is also known as 'Bird watcher's falls', since there are varieties of birds which migrates to this place. We need to go through a small trail and cross a stone bridge to reach this falls. Though it has striking view, this place is not well maintained and not so safe.
Boat House
It is an artificially constructed lake surrounded by Eucalyptus trees and green lush bushes. We can go for boating, rent a cycle and ride around, go for horse ride along the shores, taste some snacks and chill in the amusement park.
Botanical garden
A vast beautiful garden spread around 55 acres is a must visit place in ooty. Its a very well maintained park with wide variety of vegetation, flowers, trees etc. We can also visit rose garden which is around 2km from this place. The annual flower show here is the biggest summer festival at ooty. There will be some shops outside botanical garden where you can shop some winter wears. Even if we spent all day here, we wouldn't be able to cover this garden, so plan your visit accordingly.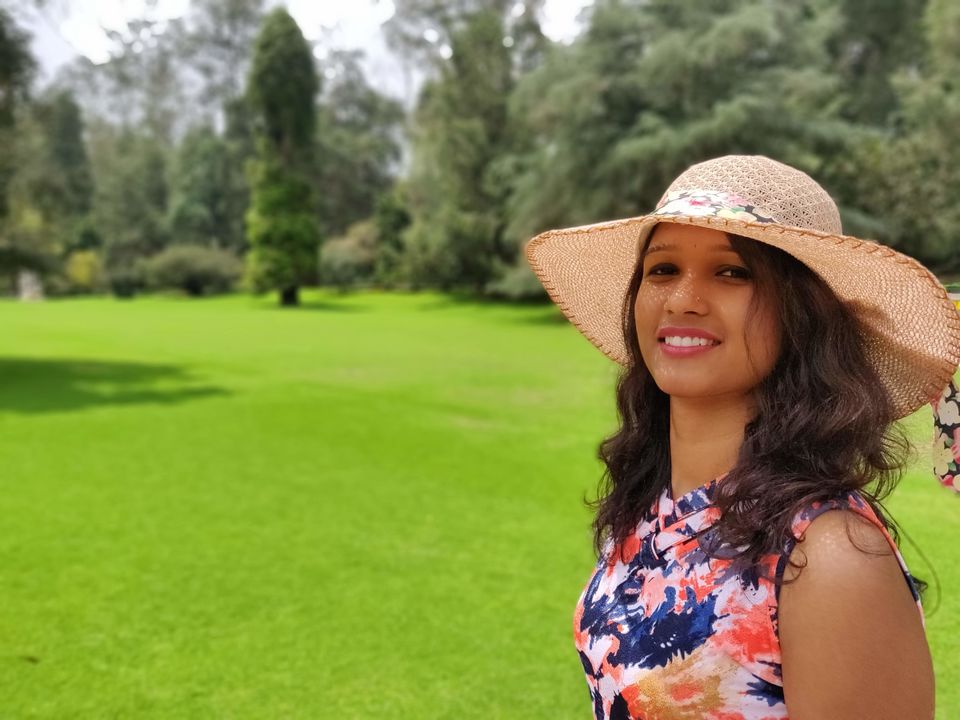 Pine tree forest
Pine trees cover vast swaths of land here. It looks so dense and similar. Its very famous for filming many movies and most of the times it will be closed for visitors.
Shooting Medu
Wenlock Downs 9th Mile Shooting Point also known as shooting medu is a scenic spot situated in Ooty - Pykara road. Photographers adore this location. It is covered with lush green grassy meadows. We can either walk or ride a horse on the trail.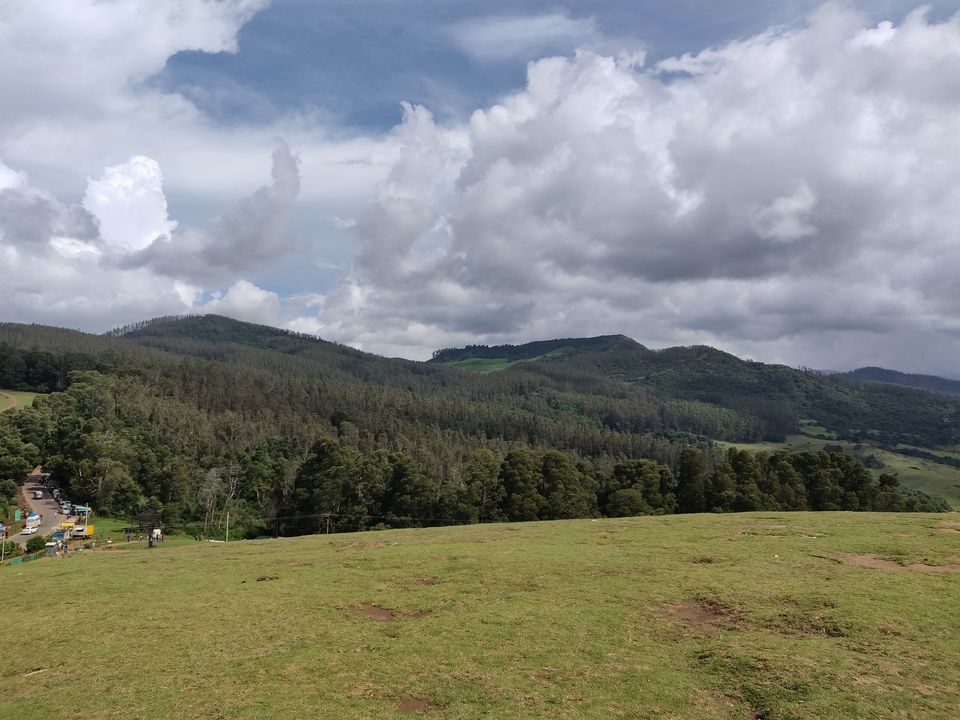 Pykara dam and falls
This is a few kilometers away from the shooting Medu.. The tranquility of green surroundings, a thick forest cover at the shores of the Pykara Lake and the tall pine trees in its backdrop gives rise to a pleasing atmosphere. Few of the activities includes boating and hiking to the stairs of waterfall to have a close look.
Second day
Toy train
The next day, we planned to take a toy train ride. When I first heard this name, I imagined a train that looked like the one in "Make Way for Noddy." And the irony is that no one corrected me until I realised myself when I saw the train. Since its a kind of local transport from ooty to Mettupalayam, the station will be crowded by many localites. We somehow managed to get the train tickets (Unreserved category) in that crowd and ran into the train to get ourselves seated in proper place to enjoy the journey. But trust me this is the most magnificent train journey I ever experienced. Not a WhatsApp forward, but its declared as the Worlds heritage site by UNESCO. It is powered by steam and travels through beautiful scenery on its way to Coonoor. This train leaves ooty around 2 pm. The slowest train with zig zag curvy tracks goes between hills, bridges, tunnels, forests etc. The weather was so chill and it was slightly raining. How can I explain this - That thrill, the howling at every tunnel, the short halts where children waved their hands, the panoramic beauty, the cultivated steps of terrace farming, the slopes covered in dwellings, the stream of waterfalls, the tea estates, and the list goes on and on.
To summarize, I strongly urge you to go on this journey.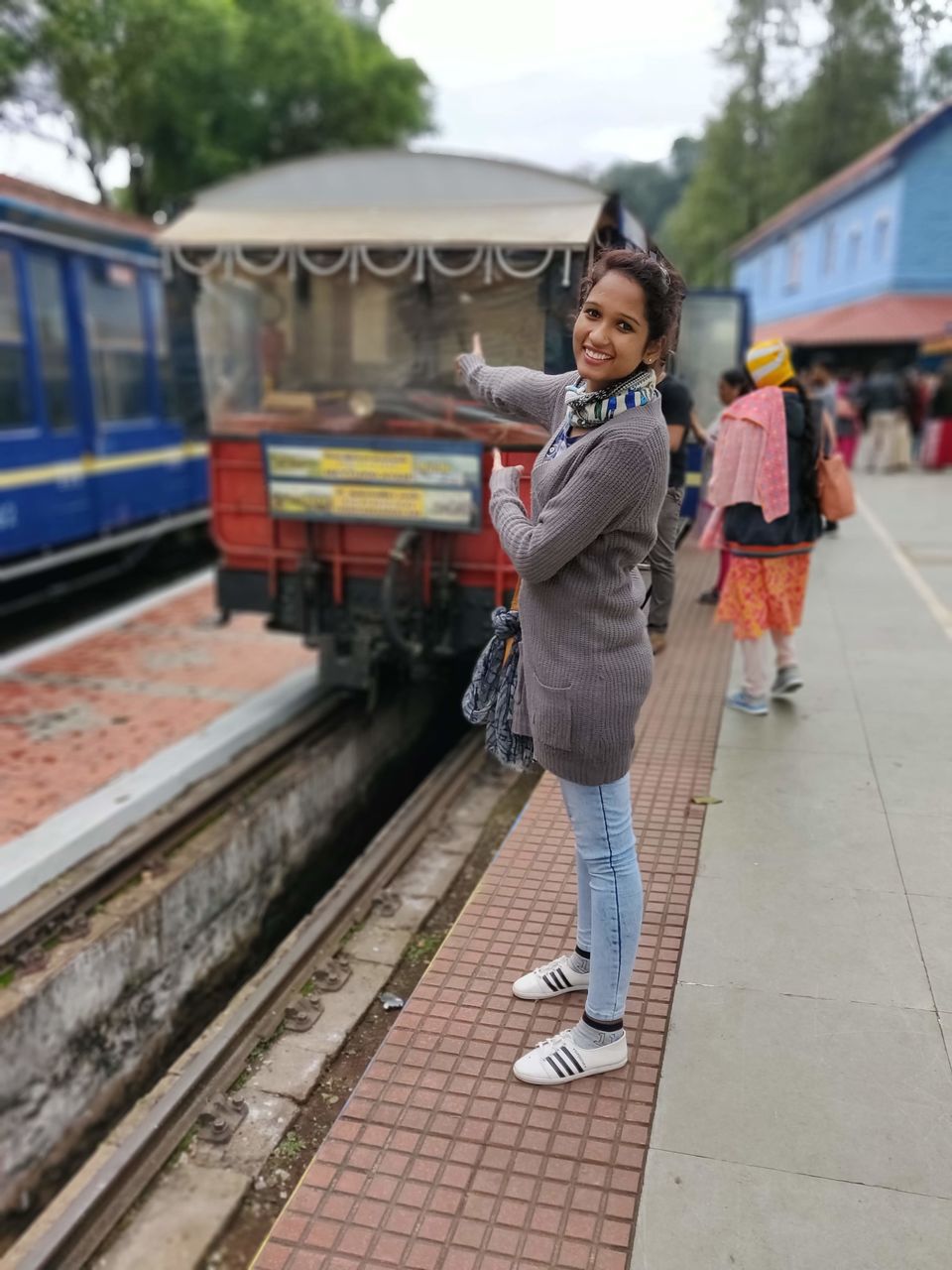 Coonoor
We didn't know what to do in Coonoor. Until that point, we were simply concerned with our toy train ride. We planned to return to our accommodation later by auto or bus. While we were inquiring about it, an auto driver offered us 500rs to take us to some of Coonoor's most famous locations. We agreed because it was just 3 p.m. and we didnt had any better plans.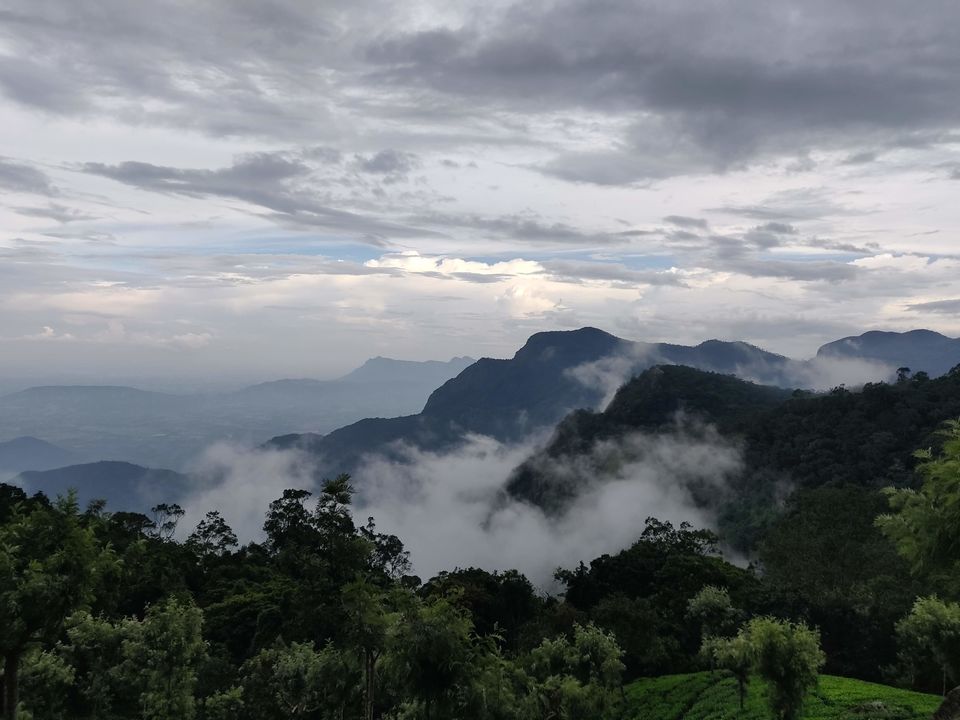 Watching tea estates in foggy climate is a bliss. The climate with 10 deg cel was so perfect to visit this place filled with mist and a perfect time for fresh chai. This Tea factory produces different flavors of tea and we will get a chance to taste all kind of tea even though we dont intend to buy it. Lemon tea, Chocolate tea, Cinnamon tea, masala tea, jasmine tea, and what not. They also sell varieties of home made chocolates. How can you return home without purchasing ooty's home-made chocolates?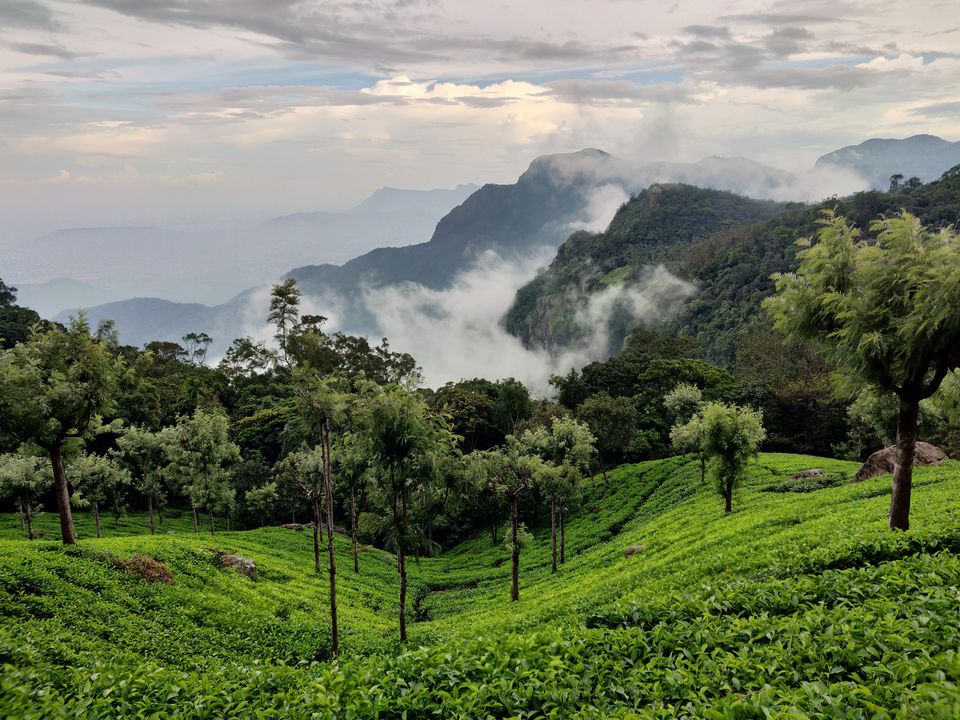 We also visited a number of the overlooks, such as Sleeping Lady View, Dolphin Nose, Lamb's Rock, Catherine Falls, and others. Later we took a bus from coonoor and reached our homestay.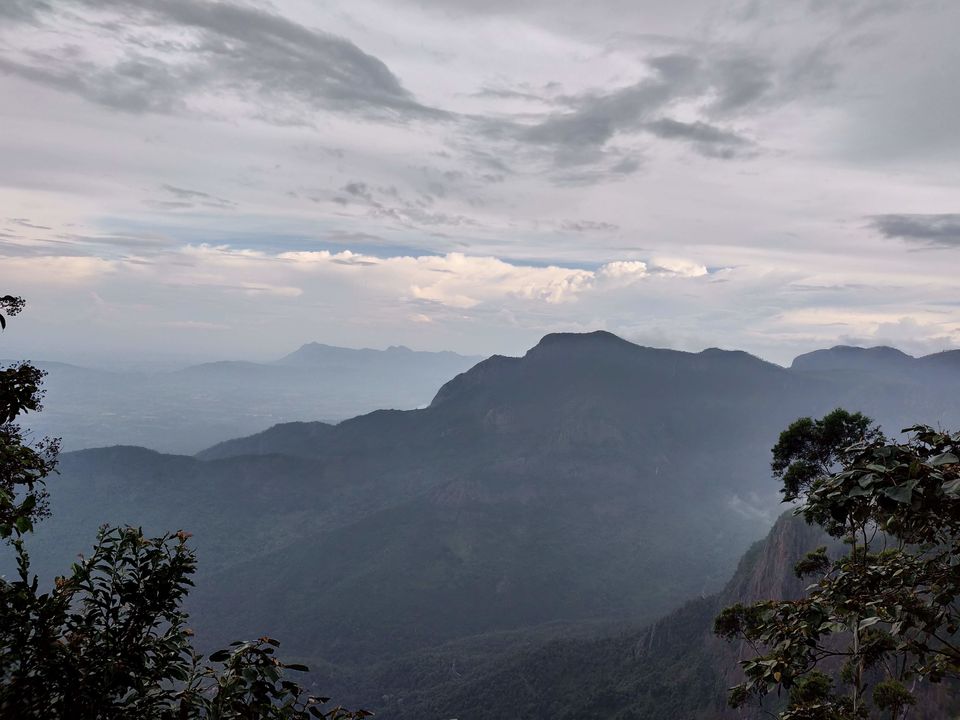 Not to forget, the other things we can try in ooty includes:

1. Winter wear Shoping
2. Cookies and Bakery items
3. Home made chocolates and wine
4. Famous Plum cake
5. Authentic ooty food
Enjoy your visit !!