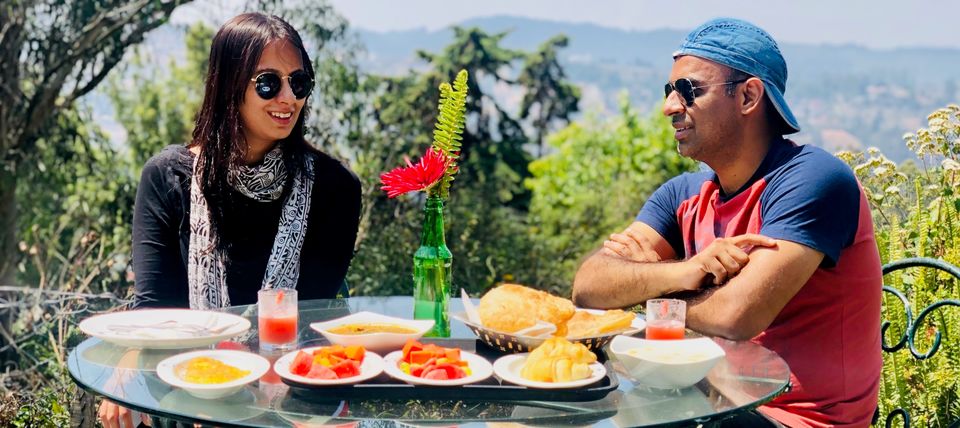 We are very fond of having scenic breakfasts and second day in Ooty again started with an amazing breakfast platter at Treebo Yantra Leisure hotel! After this great start, we headed over straight to Coonoor to see the beautiful Tea Gardens and other sight seeing places such as Dolphin Nose, Lambs rock etc. You will find many Tea Gardens in Ooty also but the Tea gardens are Ooty are way prettier and very vast.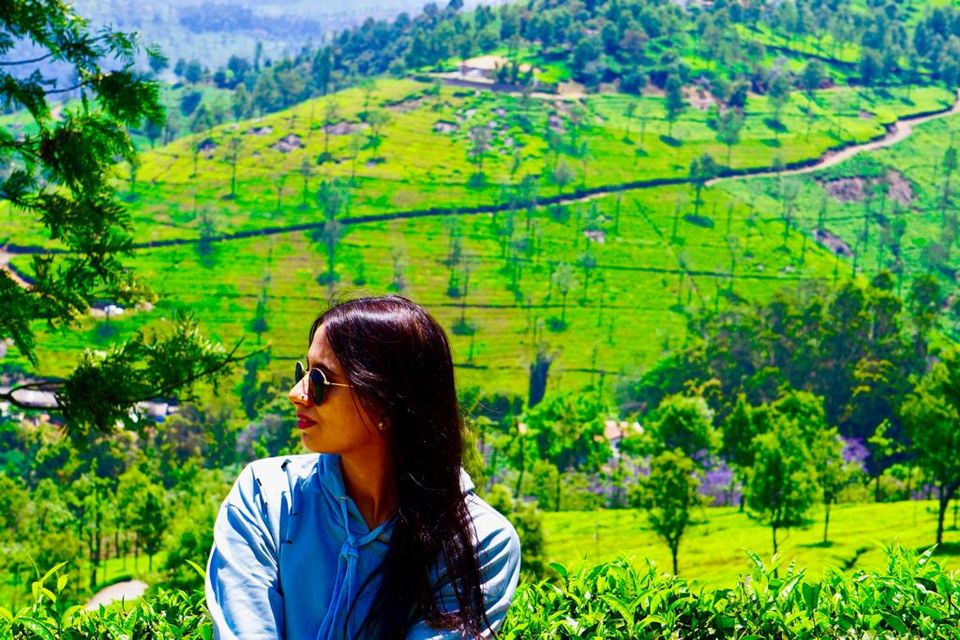 Ooty popularly known as the Queen of hills (Nilgiris) had always been in our bucket-list for long, we were always mesmerized by the beautiful Tea Gardens, calm lakes and of course by the thrill of riding in the Toy Train. We began our journey from Bangalore to Ooty on a Friday night. KSRTC runs a fleet of buses from Bangalore to Ooty and we took the Airavat bus around midnight at 11:45 PM and reached Ooty on Saturday early in the morning. Although Bangalore- Ooty is an amazingly beautiful drive in the day via Bandipur forest reserve, we still preferred to cover our journey during the night so that we have complete two days to explore Ooty & Coonoor. Nevertheless, day time travel through Bandipur forest is also fun if you would like to see the scenery. Key point to note here is that if you want to cover your travel in the night, the only option is to take a state bus (KSRTC-Airavat Club Class) from Bangalore as only two buses are allowed to pass through the Bandipur forest reserve in the night and the forest is closed for all private vehicles in the night from 9:00 PM to 6:00 AM in the morning. We reaching Ooty early in the morning and chose to have our breakfast in a beautiful valley view restaurant Earl's Secret (picture above), they have great set breakfast menu options which is decently priced considering the location and the view!
After starting our day with great breakfast, we checked in our hotel Treebo Yantra Leisures , got ready and stepped out to explore the mighty city and the surrounding areas. We headed to Pykara Lake and Pykara falls which has been a famous shooting destination for so many Bollywood & Tollywood films, Pykara lake is very calm and serene, Pykara falls almost disappeared but the lake is very scenic and definitely worth a visit. We also covered the other shooting destinations like 9th Mile, Pines forest, Kamaraj Sagar where the famous bollywood movies like DDLJ and Raaz were shot, most of these places are very populated with all the tourists but do keep this in your list if you are a movie buff! We also covered the Dodabetta peak (highest peak in South India) on the first day but we feel it definitely a very over-hyped place because it is always over crowded with not very great valley views from the top.
We decided to have lunch in an Old French Villa called as Mclever Villa with the 180- degree view of Coonoor and the beautiful Tea Gardens. Does this place ring a bell?? This is the same place where the famous Bollywood movie "Kapoor & Sons" was shot! It is really an amazing place to either stay for a night or at least to have breakfast/ lunch, it was built in 1900 and now run by the 7th generation of the family. The view of the entire Coonoor city is amazing from here.
As we reached the last leg of our journey, we decided to come back to Ooty from Coonoor via Toy Train, and this was definitely a dream come true for both of us, its an unimaginably beautiful ride from Conoor to Ooty crossing multiple tunnels, lavish green valleys, vast tea estates and small villages. We recommend all of our readers to definitely take a ride in the Toy Train but make sure you book the tickets well in advance! Tickets can be booked either on the IRCTC website or on the counter, but we suggest you book it online to ensure you have a confirmed reservation.
We were back in Ooty by late evening, and caught our bus to Bangalore after an amazing weekend getaway in Ooty & Coonoor!
We hope this blog provides you with an idea on what to expect in Ooty-Conoor over a weekend. Happy travels! :)
Frequent Searches Leading To This Page:-
ooty tour package from goa, ooty tour packages 2 days, ooty tour package for couple from ahmedabad, ooty package tour from bangalore with price, Ooty weekend getaways, weekend trips from Ooty