Finally, Navi Mumbai has a good new addition of Genuine Broaster Chicken in the list of casual dining restaurants. Genuine Broaster chicken is a 60 year old US brand. They have opened their outlets in India and the best part is that they have tied up with Chef Harpal Singh Sokhi, yes the "Namak Shamak" chef to curate a special "Indian-nized" menu. So, I was really looking forward to #getbroasted.
Ambiance:
Talking about ambiance, the place has funky, innovative interiors with caricatured tables, plants in helmets, beautiful lights, etc, etc. Board games are also available so that you can enjoy them also along with good food, music and drinks.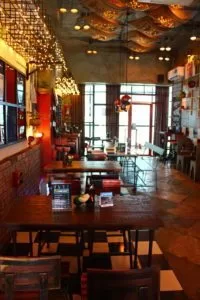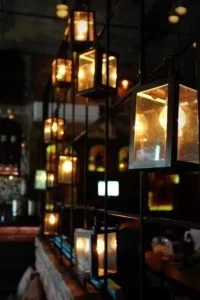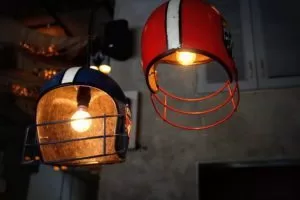 Mocktails:
Coming to drinks, the Mocktails we tried were Kokum Twister which I liked because it is a fizzy drink with the taste of kokum sharbat (popular in maharastra), next was Palang Tod which is very contradictory to it's name because this drink is capable of keeping you awake all night, it is a strong combination of Redbull and Coffee shots so don't blame me for your sleepless nights after having this. The Coco Mango Mojito was average didn't like it much but the show stealer was the Chocolate Wreak Freakshake. It is simply Wow! Oreo, Kitkat, waffers blended together with chocolate and presented beautifully.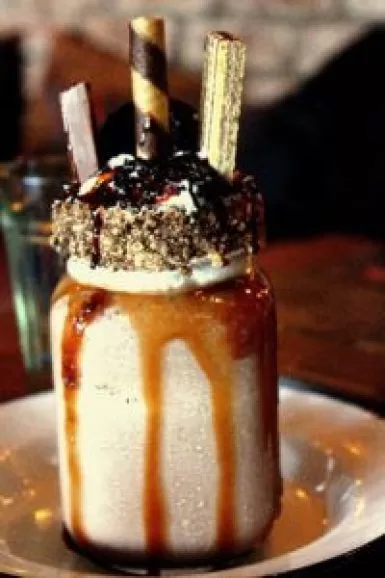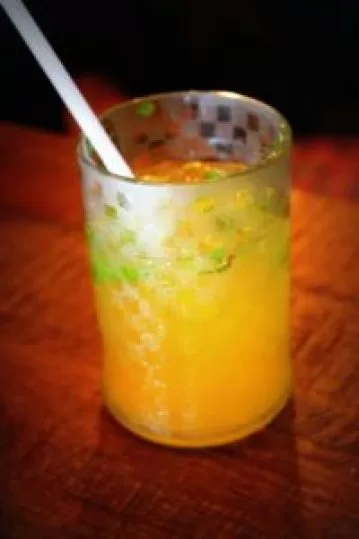 You can take the kitchen tour at Genuine Broaster Chicken and see the working of pressure fryer like how they make amazing fried chicken in just minutes. The fried chicken cooked under pressure fryer absorbs much lesser oil compared to the normal frying. I have also uploaded the video my Youtube Channel. Do check it by clicking the link below.
Food:
We tried the Broaster platter which had 2 pieces of each - the legendary chicken, happy fried chicken and hot masala chicken. The best among them was happy fried and hot masala. Spicy, crispy, juicy chicken pieces fried and cooked to perfection and to make it taste even better it is served with 3 different dips.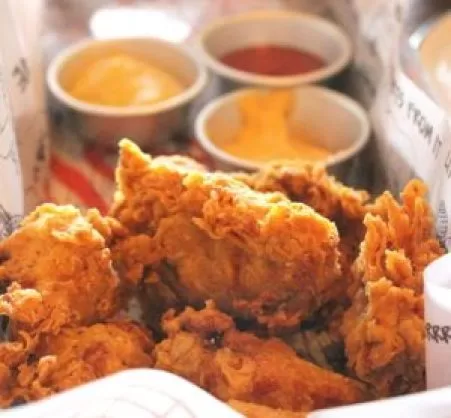 The Assorted Wings Platter with six varieties of chicken wings was served. Smoked BBQ & Mushrooms, Butter garlic and Kung Pao were my favorite ( still drooling). And don't miss the Lamb Rogan Josh Burger which is Harpal Singh's special item. It is served with fries, these red colored soft bun (naturally colored) with flavorful minced lamb patties and sauces is simply awesome.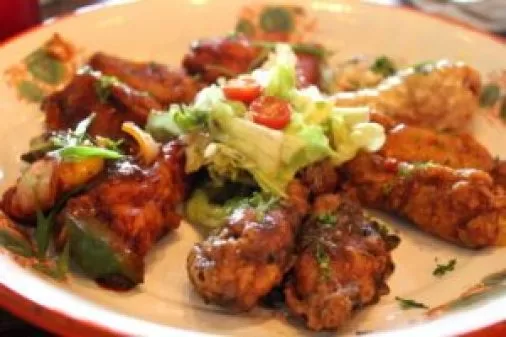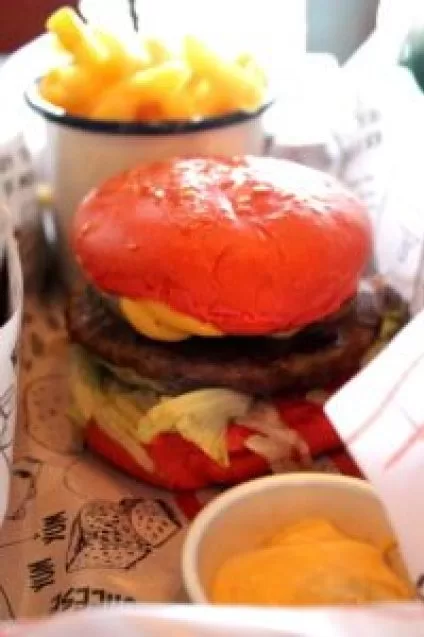 Under the grilled chicken section we tried Cheese & Lemon peppery flavored chicken served with rice, fries and butter garlic sauce. The chicken pieces are succulent and have pleasing buttery peppery flavor.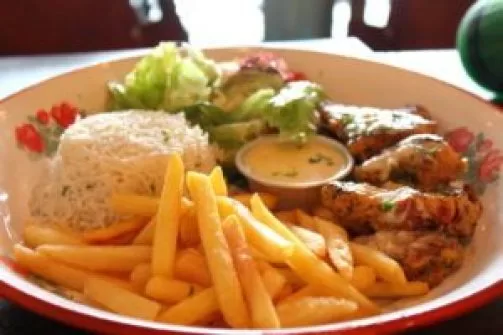 In dessert, I had two of my favorites together chocolate samosa with mango ice cream. The crispy chocolate samosa was complimenting the mango ice-cream very well. The Gulkand Muffin is a very unique dish and is also Chef's special so give it a try.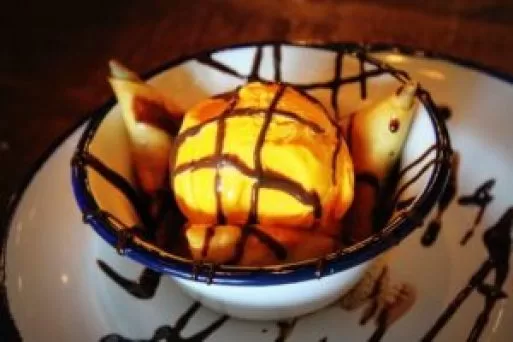 I am happy that they have opened their branch in Vashi, Navi Mumai and it is a perfect place for good food with drinks and good music.

This blog was originally published on Savory Tales.