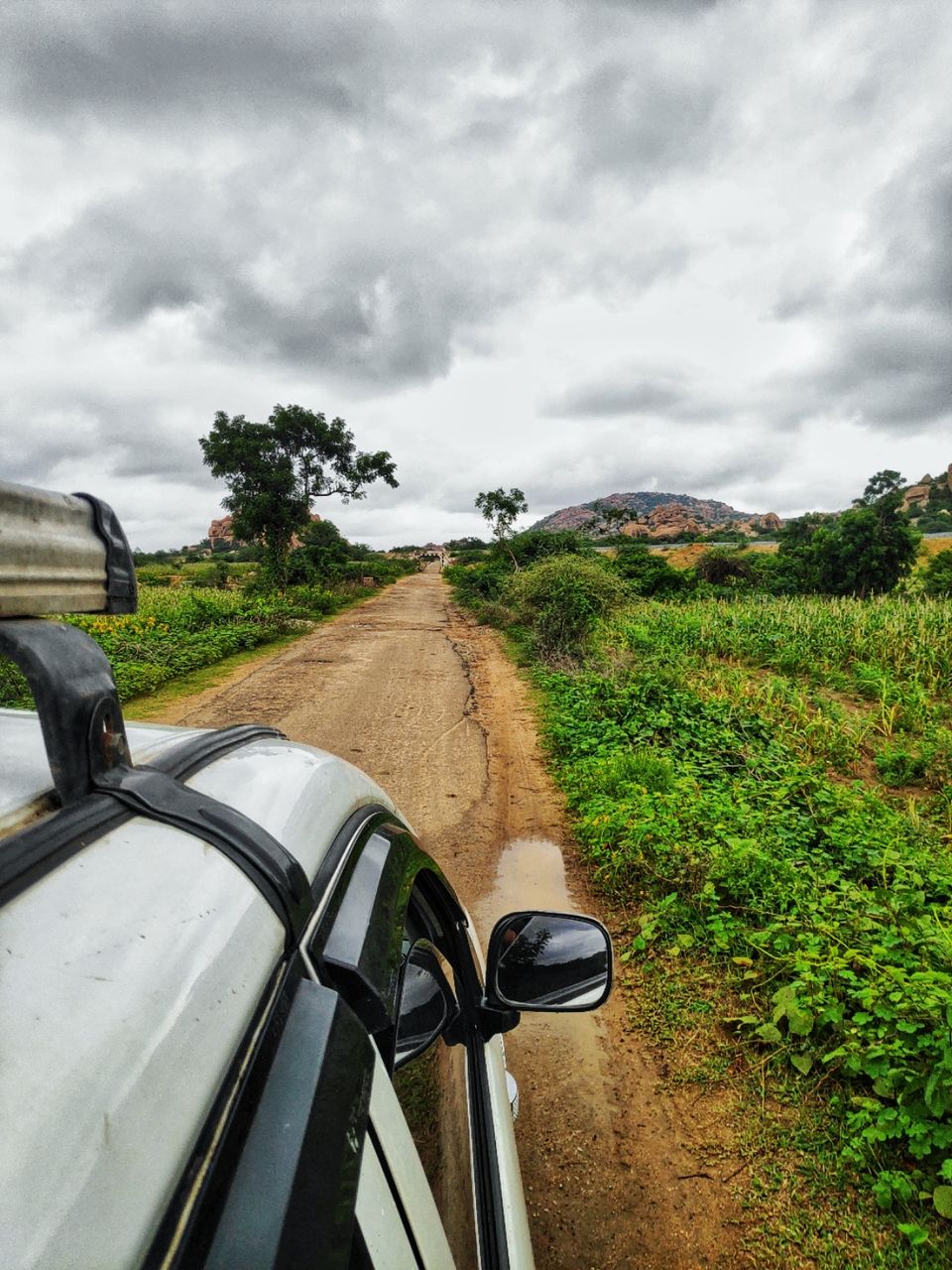 It all started with the 3 months of planning which ended up with the road trip to South India on road from Mumbai , Leaving Mumbai by 8 pm and picking up a friend from Pune by 12.30 our actual trip started by reaching Hampi my 12.30 pm the next day
Post check in we took a nap and later by 4.30 we moved to see the ancient Vijaynagar city , present day Hampi.
The only thing we got to see completely was the Virupaskha temple because most of the ruins in Hampi are under ASI most of them are closed for tourists by 5 to 5.30 pm so it's a suggestion to make it early here by 7 am if wanted to visit each and every site.
Even we got to know this there and with same plan we return to hotel after having a dinner .
Hotels are very cheap in Hampi you will get clean and delicious veg food here I would suggest Radha Krishna restuarant do visit here and our day ended up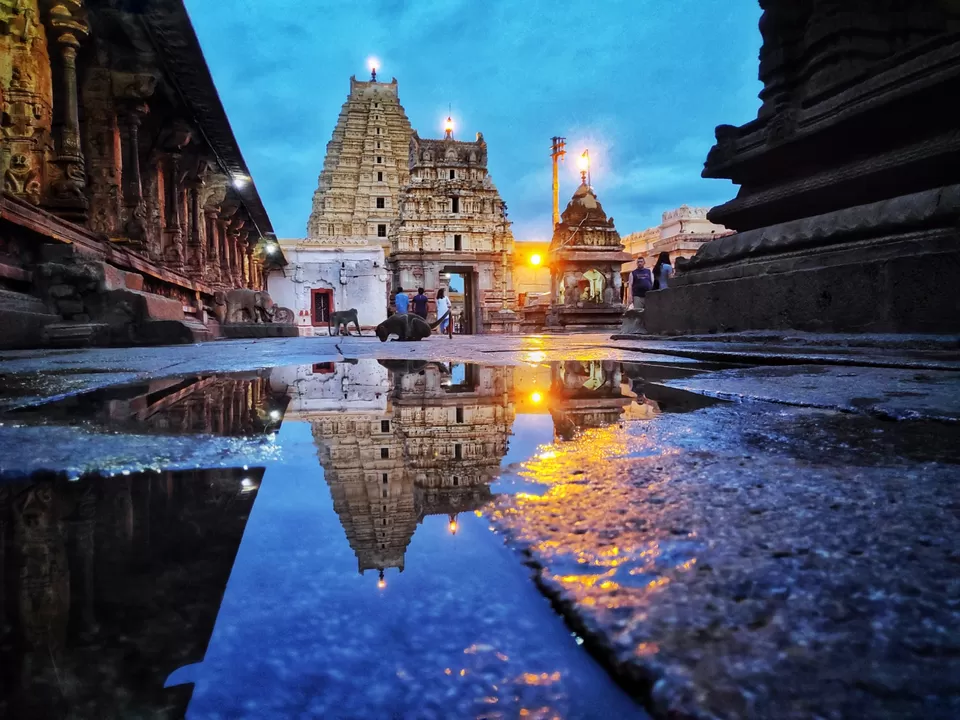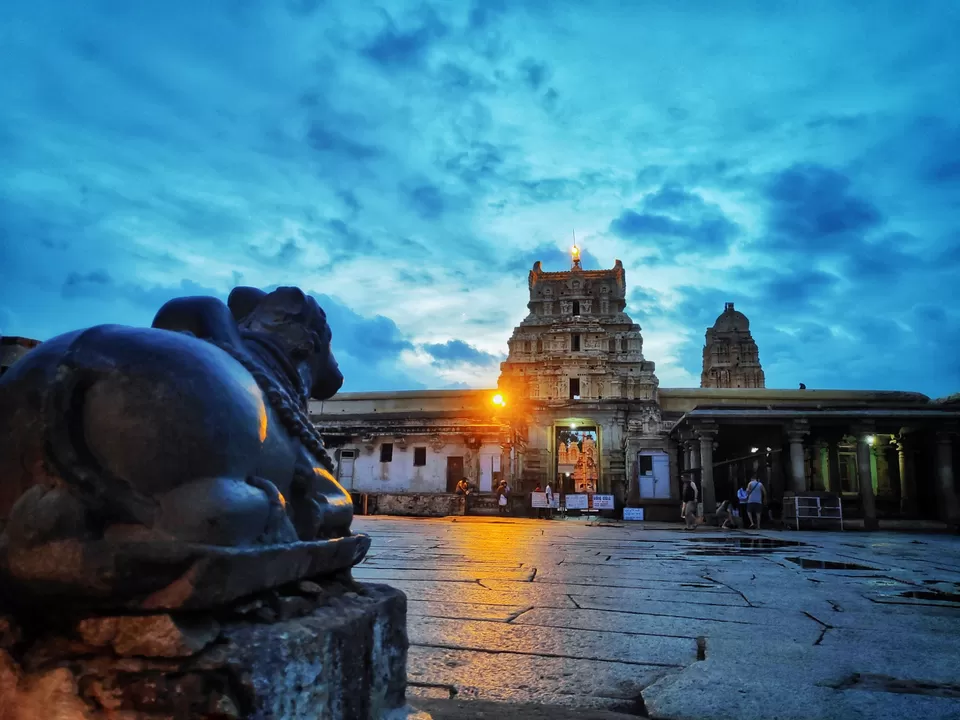 Inspite of planning to leave early we cant make up late because of the stress of previous day's journey but somehow managed to wake and check out since we have to move to our next destination from there itself.
We had a tummy full of local food and headed towards the ancient city to explore it's glorious past and architecture
Starting from Bhima Table ,then Saraswati temple and Shri Narshimswami statue to huge Badavi Linga .
Exploring the structural marvel we entered the Hazari Rama temple , and the ruins which shared their glorious history
Tip: if you want to explore more you can hire a local auto rickshaw near the parking area near Virupaskha temple they charge you with 500 RS per person for all the sites with guide like facility which we didn't avail since we had our own car but it was a good option as the drivers were familiar and were knowing hindi .
After exploring all this we were moved towards the all famous Shri Vijaya Vittala temple and the chariot temple which was to the opposite side of the ruins which was around 12 km far from here.
We reached Vijaya Vittala temple there is option for electrical car which also we didn't avail we prefer to have a walk and click click clik
Vijaya Vittala temple is famous for its music pillars which we unfortunately can't explore since last year when once guy tried to steal one of them .we purchased entry ticket which was 50 RS per person
Once we entered the temple location was huge with the chariot temple at the centre the same temple image can be seen on the new 50 Indian rupees note
We explored the temple clicked picture and greeted a good bye to Hampi and headed towards our next destination that was also a structural wow in Coimbatore