Since I have started exploring less travelled destinations in Karnataka, Sathodi falls was on my top priority list. This is also known as "Queen of Waterfalls" and you need to visit this place to know the real reason. Sathodi Falls is a more delightful sight to behold but unfortunately it has never got its share of limelight.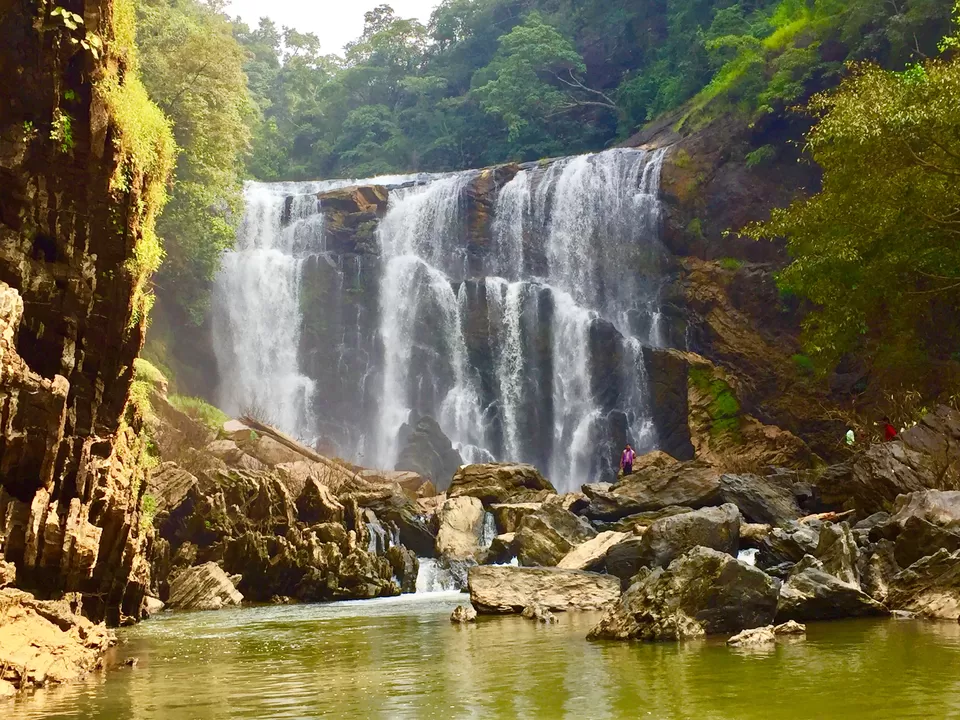 After reaching the spot I felt like as if I am in some Jurassic Park/Indiana Jones kind of Hollywood set. I found the real meaning of Breath taking view after seating for 10 minutes right opposite to the water falls. I crossed over steep slippery rocks and logs to get the front view and was extremely cautious as one wrong step would have landed me in the flowing water of the stream which can either lead to injury or can prove fatal. The milky white water cascading down the steep slope creating natural music and the serene picturesque rectangular view makes it a perfect place where one will forget all the worries and tensions of life.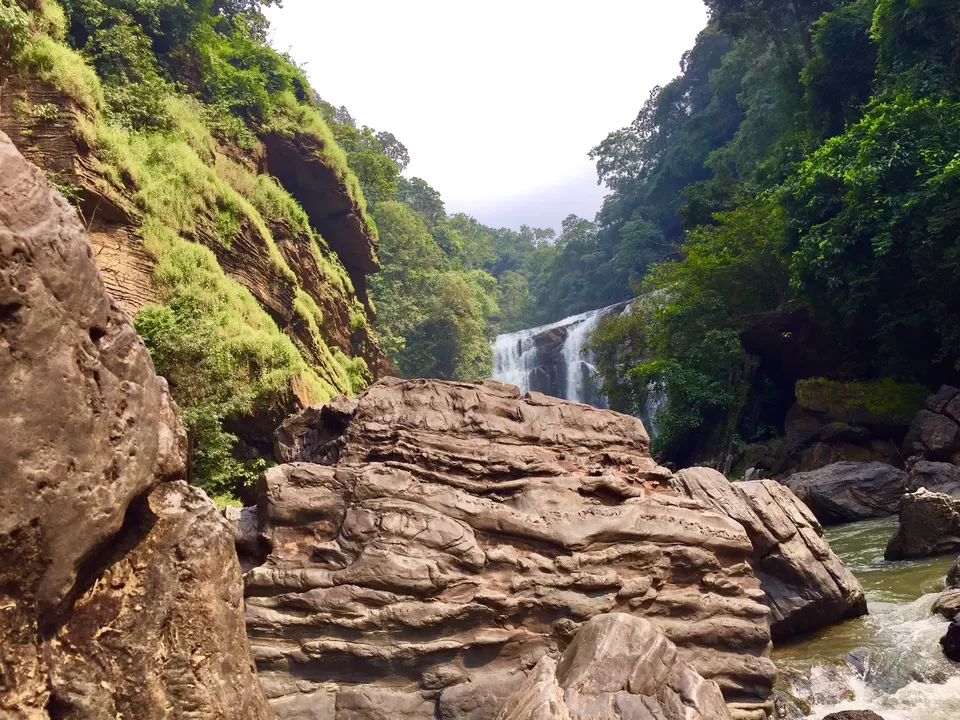 Sathodi Falls is formed by several unnamed streams near Kallaramane Ghat, Uttara Kannada District, near Yellapur, Karnataka and is 32 km from Yellapur. The water falls from a height of 15m (49.2 feet) and forms a pool beneath from where the stream then flows into the backwaters of the Kodasalli Dam, into the Kali River.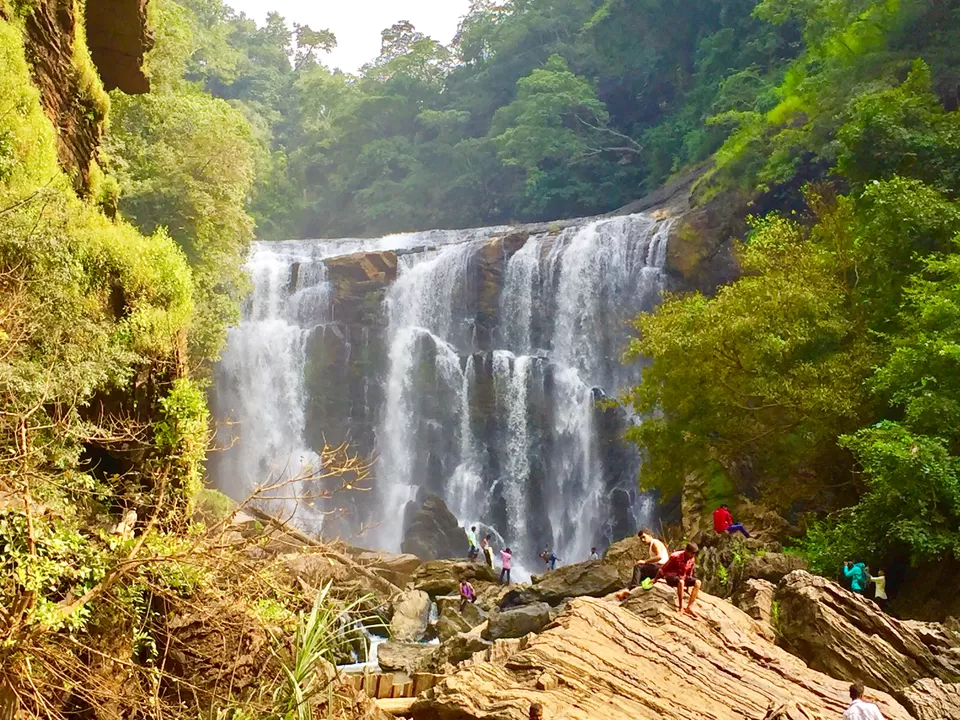 A walk through small pathway between lush green environment and the rocky terrain, leads to the waterfalls post parking.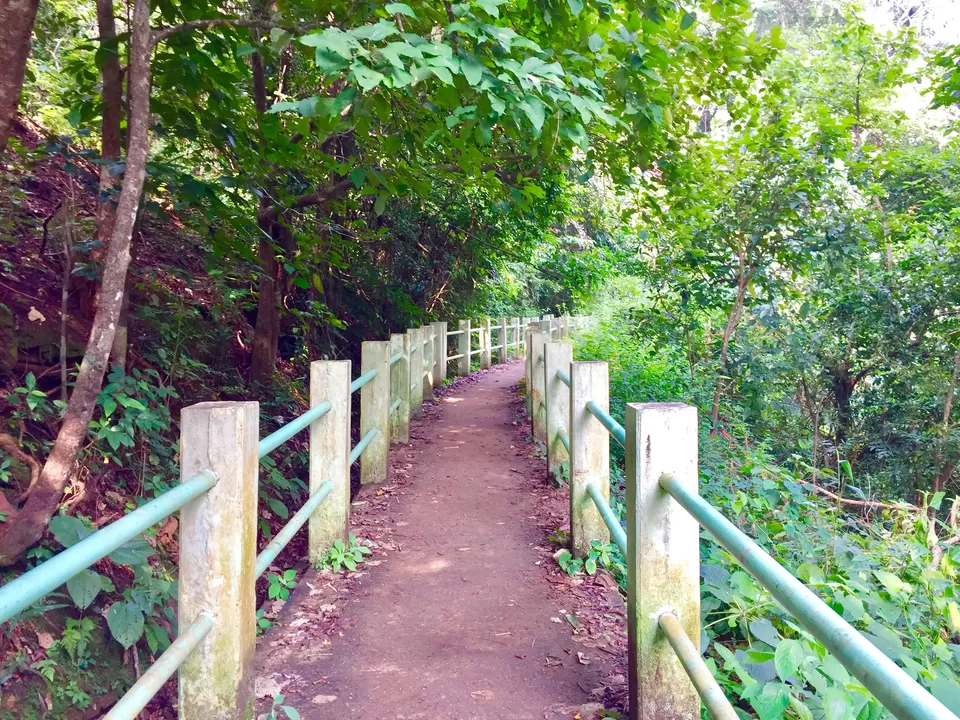 - How to Reach:
From Yellapur after traveling towards Hubballi highway for 1kms take left from Satodi falls sign board. Thereafter for 20kms you need to travel on a partially broken off-road whose last 5kms are like 'No Road'. You will get a lot of sign boards, so no need to get confused. People call it bad road but actually for me it was fun to ride on. If you love off-roading then go for this off-road to No-Road patch.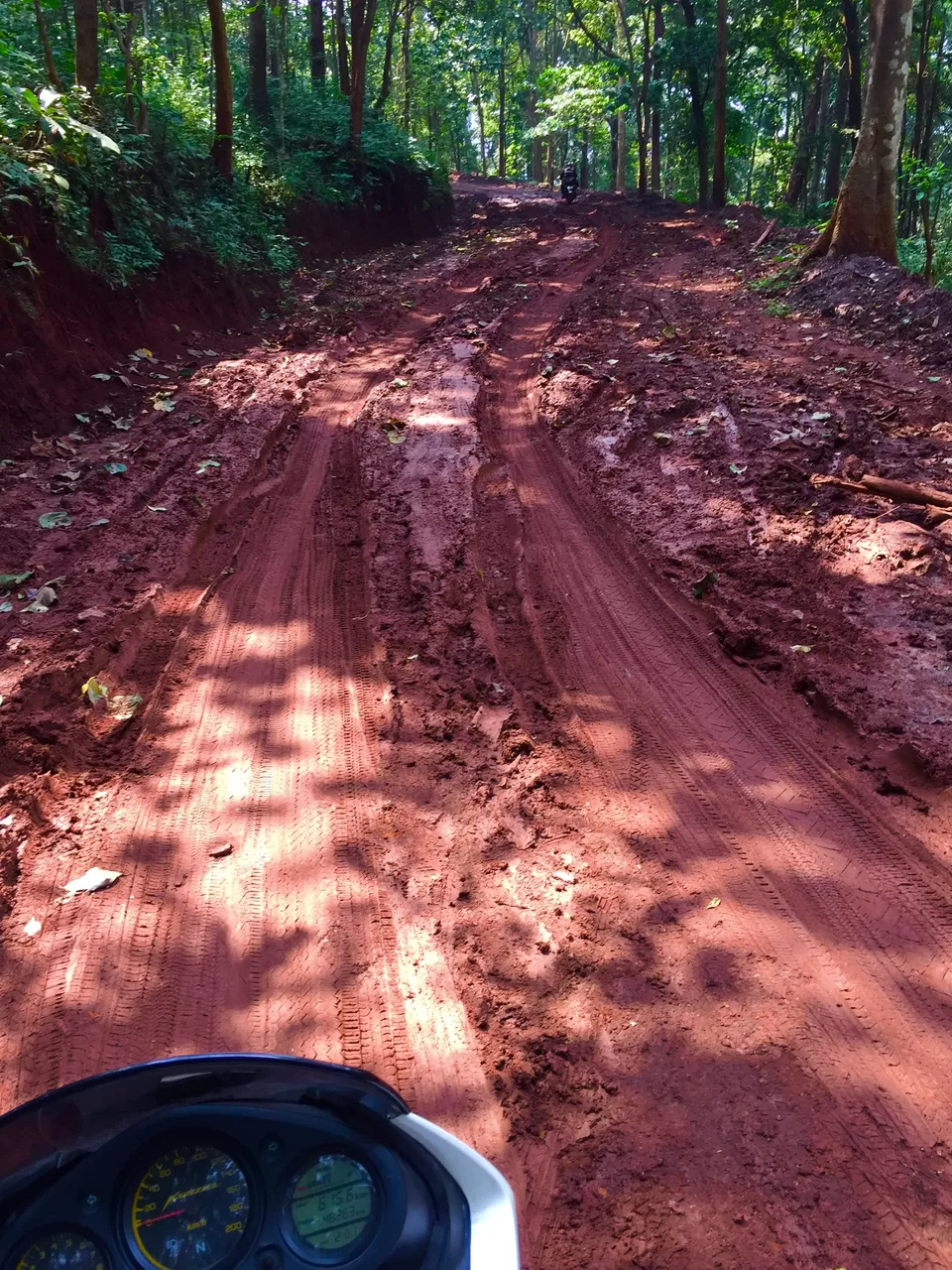 2nd question is it possible to drive on this road? To which my answer is Yes. During monsoon I will suggest better go with a 4X4 and post monsoon any car can do but you need to drive carefully as the roads are not fenced. In my travelogue video I have recorded the parking where you can see low ground clearance cars like Kwid, Wagon R, Celerio (Automatic), Desire and Polo.
It is around 70 km from Sirsi, 22 km from Yellapur, 85 km from Hubli and around 470 km from Bangalore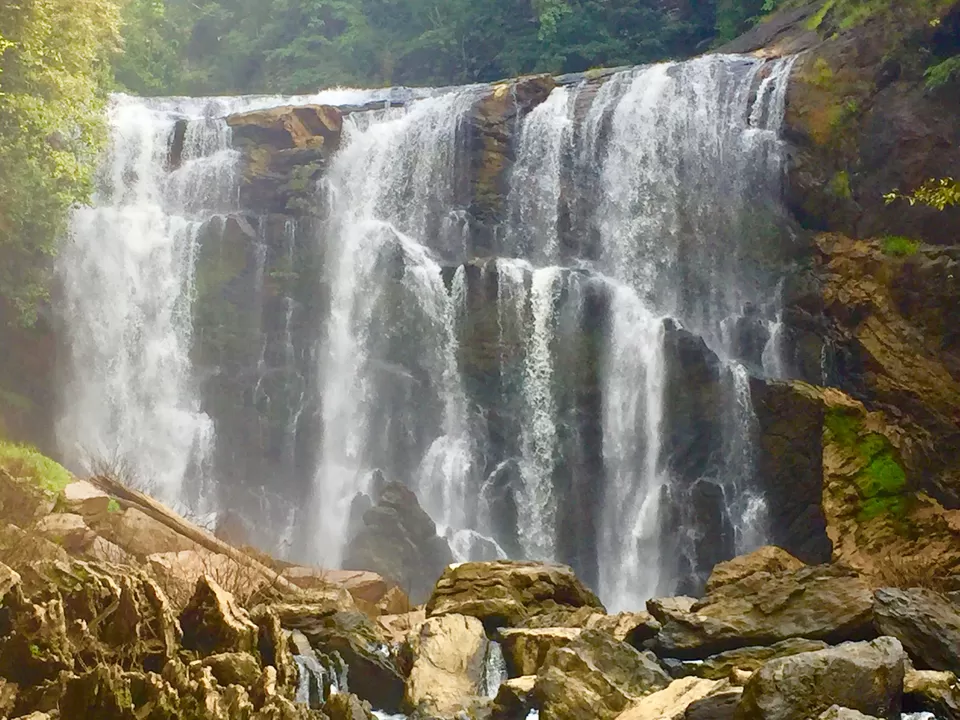 - *N.B – Take care of slippery surface at fall area. Return before it gets dark as it's a deep forest. Most importantly Please Please Please don't litter this place.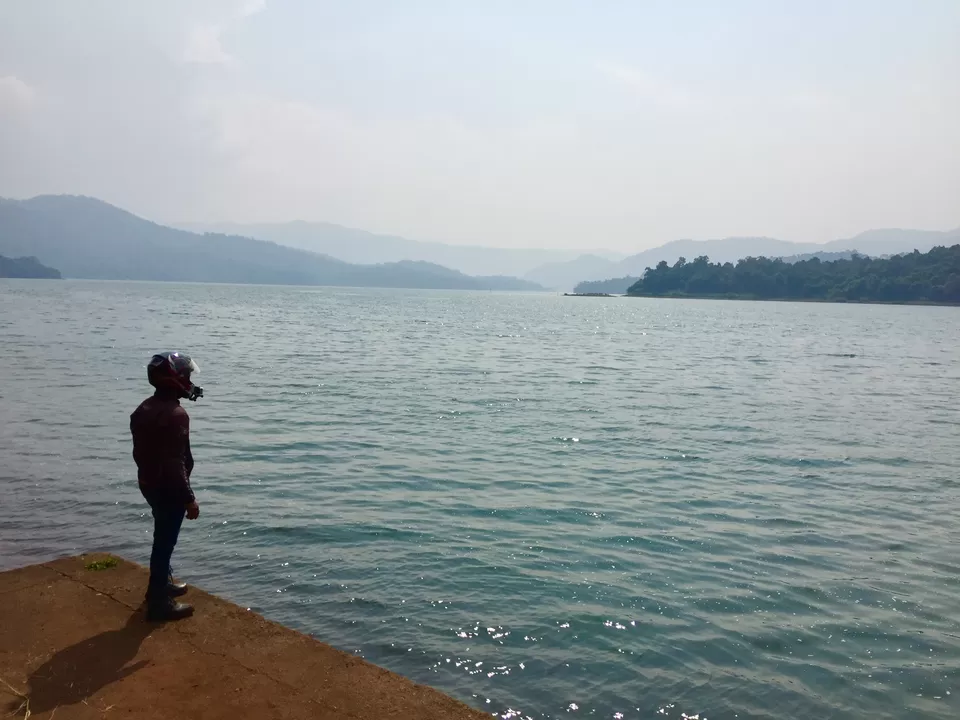 - Where to Stay –
The nearest and best location to stay is Yellapur. Online hotel booking web sites will not show much option. So take help of google map or Just dial to search hotel around Yellapur. Few hotels at Yellapur are: Sankalpa Nature Tourist Paradise & lodge, Hotel Sambhram lodge, Highway Hotel, Banana County Resort etc.