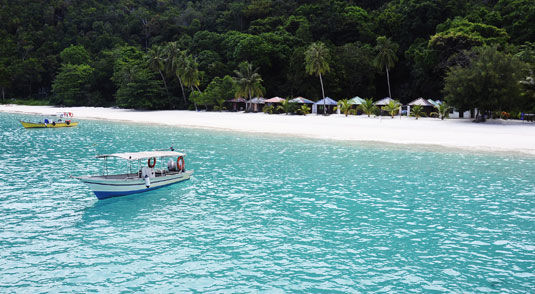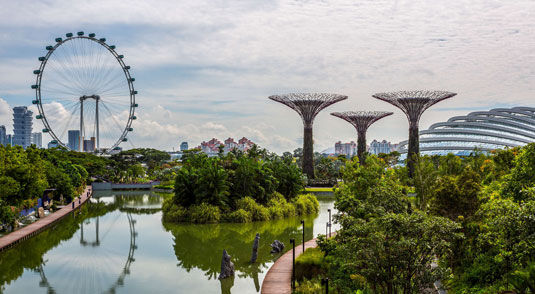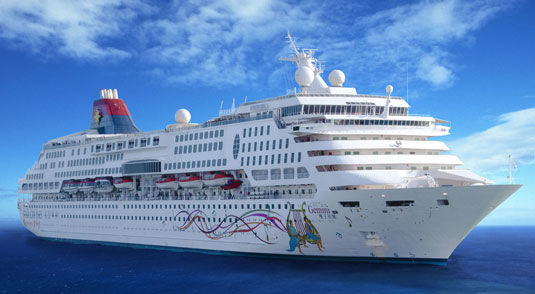 A perfect blend of the East and the West, traditional and modern – Singapore is like no other place in the World. The island's multiethnic and multicultural tapestry also blends well with the old colonial buildings of the past and the modern skyscrapers of the contemporary world. With plenty of exciting things to do and explore, like Night Safari, Bird Sanctuary, and swimming with Dolphins, Shopping & Cuisine, Singapore offers a truly magnificent experience.Asia-Pacific leading cruise line brings you the newly refurbished SuperStar Gemini. After a multi-million facelift, she looks as bright and cheery as ever. Journey with her as she makes her way across the high seas, experience a level of pampering that you've probably only ever dreamed of, for at your beck and call will be one of the region's best crews. Our track record is impeccable, your safety and comfort assured. The more time you spend on board the more you'll realize how your stress and worries have mysteriously disappeared.
Duration
3 nights on Superstar Gemini Cruise 3 nights accommodation in Singapore
Top highlights for you
Half day city tour of Singapore Comfortable and luxurious stay on Cruise Travel Insurance Return airport & cruise transfers Multiple entry Singapore Visa
Day-1 Arrival in SingaporeArrive at Singapore Changi International Airport which is best in class around the world, on arrival you will be met and transferred to your hotel. Check into the hotel and spend the rest of the day at Leisure. You can take an optional tour of Night Safari.Night Safari Optional TourExperience up close and personal encounters with over 2,500 nocturnal animals from 130 species. You will kick-start your adventure with a fiery Thumbuakar tribal performance and continue your journey with an exciting guided tram Safari Adventure through 7 geographical regions of the world, from the Himalayan Foothills to Equatorial Africa. Complete your adventure with Creatures of the Night Show – an amazing show of nocturnal animals.
Day-2 Superstar GeminiAfter a sumptuous breakfast relax in your hotel for a while and then get ready to be transferred to the Cruise Terminal! With inviting facilities and faultless service, you'll find yourself totally immersed in the experience. For even as Superstar Gemini sails the high seas, you might well be planning your own little journey. Later you'll find that nightfall presents a whole new dimension of activities, from leisurely al fresco dining to the rather more formal Captain's Dinner. Move on for a post-dinner cocktail at Bar Gemini and a karaoke session in the Karaoke Lounge, or perhaps treat yourself to superb entertainment drawn from the best of international comedy, dance and music at the Galaxy of the Stars. All in all an incredible cruise experience, and that's just the first day.
Day-3 Visit to Pulau Tioman or PenangAfter breakfast, spend the day at leisure. The Jacuzzi and the Library are at your disposal if relaxation is your goal, as is a soothing massage. But if you're interested in something rather more active, go and explore the shore excursions at your destinations! Today you will be arriving at Pulau Tioman or Penang, you can book shore excursions at the cruise reception only. There will be shore excursions like snorkeling, scuba diving, glass bottom boat etc. for you to explore (please carry appropriate swim wear for water activities). Alternatively, you will have plenty of options to spend a lovely time aboard, salsa classes, cooking classes, go for a swim or have a beer at the open deck Jacuzzi!! Indulge in gastronomic delights with an exciting choice of dining options or unwind with the cozy ambience of our bars and lounges.
Day-4 Visit to Pulau Redang or LangkawiHave a hearty breakfast on board. Get ready to hop onto the boat to take you to the shore of either Pulau Redang or Langkawi early. You can choose to pick a shore excursion or just relax on the quaint white sand beaches.
Day-5 Transfer to SingaporeHave an early breakfast as the cruise docks back to the terminal. Upon arrival back into Singapore be transferred back to your hotel. Check in and spend rest of the day at leisure. Overnight stay at the hotel.
Day-6 Singapore City TourAfter a sumptuous breakfast in the hotel kick start your day by taking a city tour of the Lion City. Your first destination is at the Merlion Park, enjoy the impressive views of Marina Bay and click pictures with the Merlion. Next, visit Thian Hock Keng Temple one of Singapore's oldest Buddhist-Taoist temples. Drive past Chinatown while making a small stop by at a Local Handicraft Centre. After the city tour return back to your hotel for an overnight stay or you could also take an Optional tour of Sentosa Island - Asia's Favorite Playground!!!Sentosa Island Optional TourBeing one of Singapore's most popular attractions, it is easily accessible. Your tour includes one way Cable Car ride into the beautiful land of Sentosa Island, adventurous rides - Sky ride and Luge, Underwater World and Dolphin Lagoon. Watch the majestic, magical, mysterious and mesmerizing light and sound show of Wings of Time, the perfect ending to a fun filled day!
Day-7 DepartureHave an early breakfast and be transferred to the airport to take your flight back to India.
To book this trip with TUI, click here.
Frequent searches leading to this page:-
Top Singapore tour packages with price, best Singapore tour packages for couple with price, best Singapore tour packages with price from Delhi, Singapore tourism best places to visit, Singapore tourism packages from India, Singapore tourism best time to visit, Singapore tour package for family