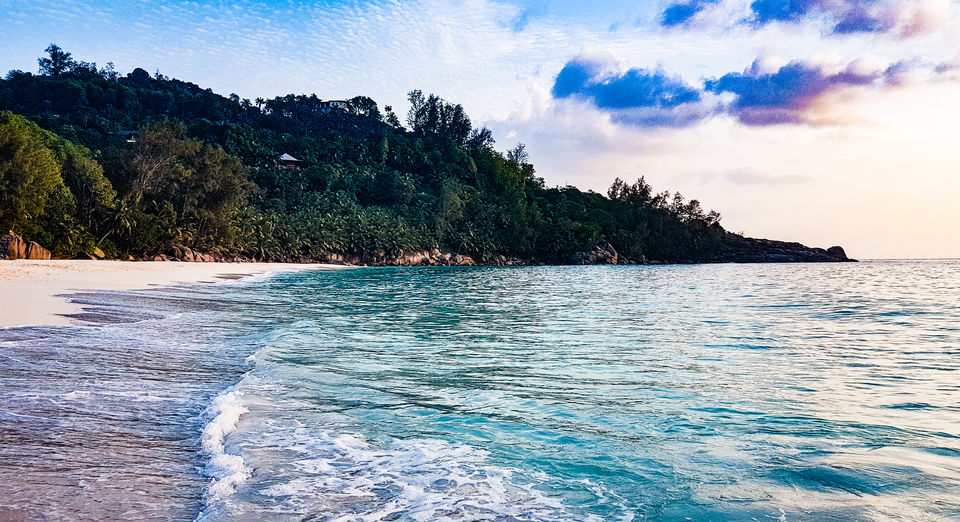 Seychelles ???????? ——On a budget.
Yes you heard me correct . Seychelles ???????? this beautiful island ???? of sparkling blue waters , powdery fine sand, palm trees and the wild beauty of the stones: on a BUDGET......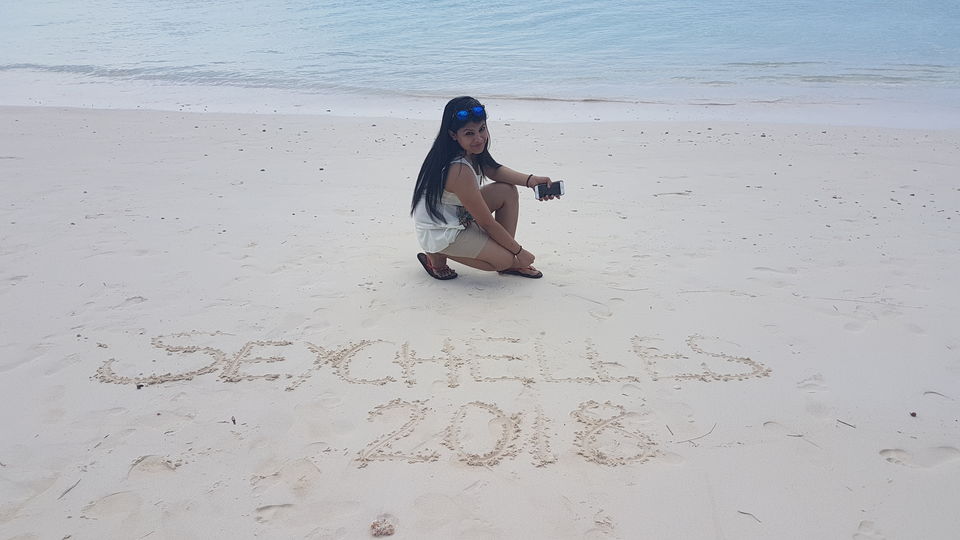 I was determined to see if it was possible to visit the Seychelles without spending a fortune. And although it's never going to be an ultra-cheap destination, it turns out that sticking to a budget isn't impossible in the Seychelles.
the three main islands are – Mahé, Praslin and La Digue. Mahé is largest and home to the Seychelles' capital Victoria and the international airport. Praslin is smaller and accessible by plane or ferry, and from there you can get the ferry on to La Digue – the smallest, quietest and arguably prettiest island.
My tips on how to enjoy a luxury destination on budget.
* Check for off season less touristy time to visit this island . Peak season is from December–January and June–August, when you'll pay higher prices and need to book well in advance. (I had an advantage as I work for Qatar Airways and we get staff tickets. ) QATAR AIRWAYS. The five star airline. Going Places together.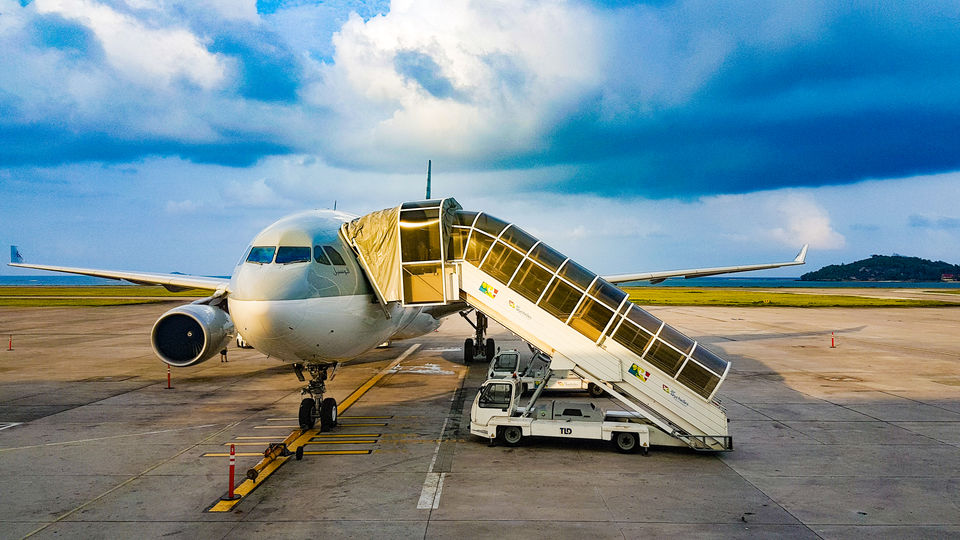 * Island hopping: Mahe is the biggest and cheapest Island. So if it's a short stay stick to Mahe , from here we can do island hopping to Praslin or La Digue. Either by air or by ferry ( Cat cocos is the best and most efficient ferry service here .. personal experience ???? https://booking.catcocos.com/ ) since I wanted to experience both, we took ferry ⛴ one way and return travel by air.
Believe me the view of the islands from the flight was breath taking. Air Seychelles ✈️operates flights to these islands. https://www.airseychelles.com/. It takes 20 Mins by air and 45mins by ferry to reach Praslin from Mahe .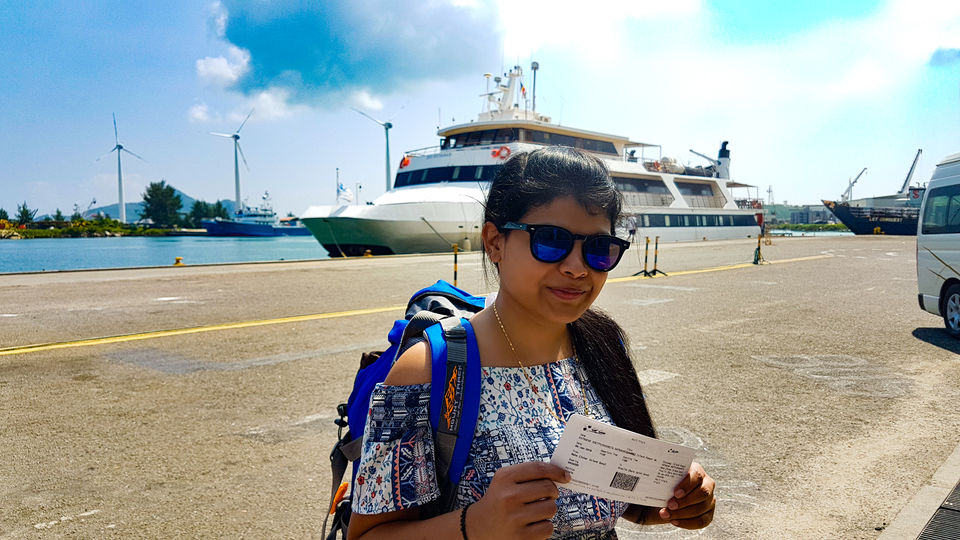 * Accommodation: A proof of accommodation is required at the immigration hence last minute booking won't work. Hotels are quite expensive so the best option would be home stay or AirBnB apartments???? with self catering option so you won't end up spending a fortune on meals at expensive restaurants. (P.S If you're new to AirBnB you can get £30 credit towards your first stay by signing up with this link ➡️ https://abnb.me/e/bb28l0aZoJ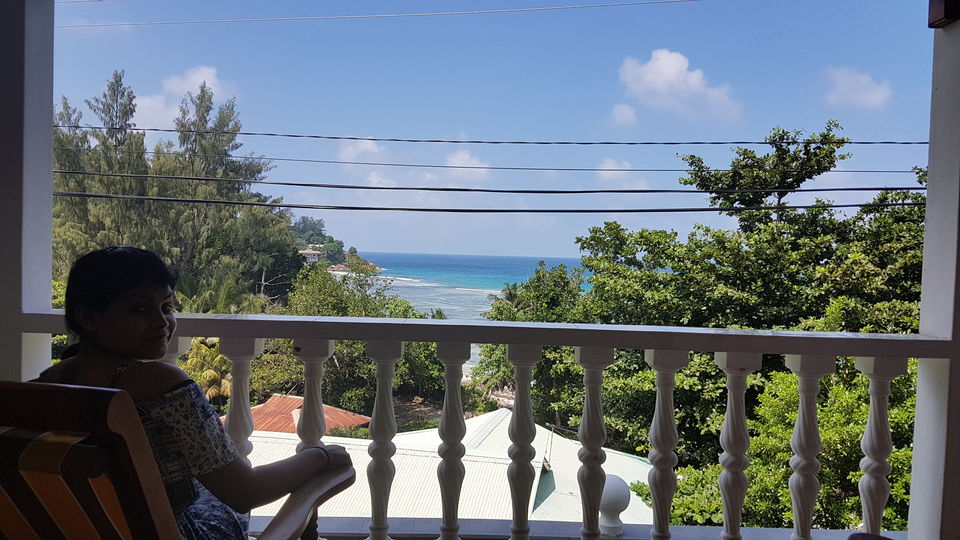 * Food: Most of the hotels do have breakfast included. It's a good idea to buy groceries from the local market , the Victoria market is a must visit to grab some local veggies , spices , fish ???? as these things aren't imported into the country there are cheap.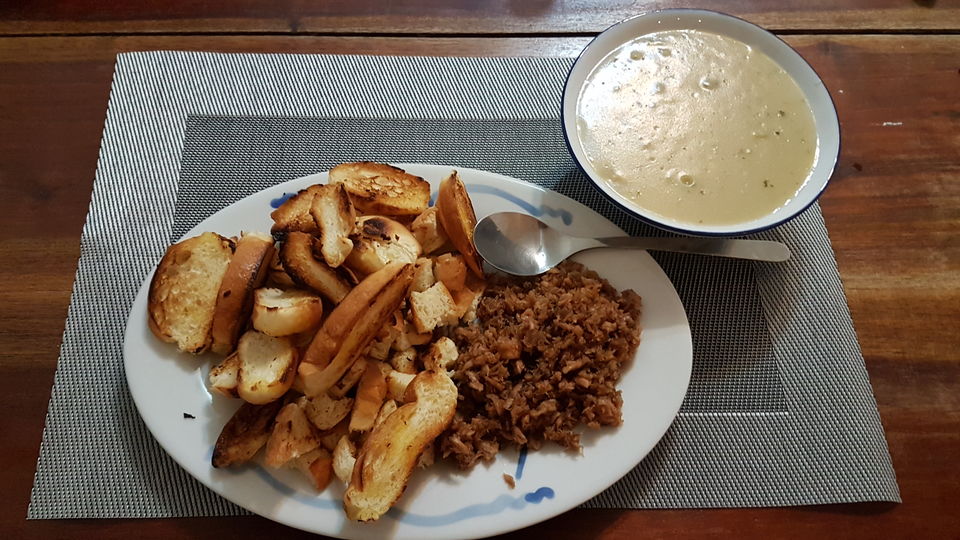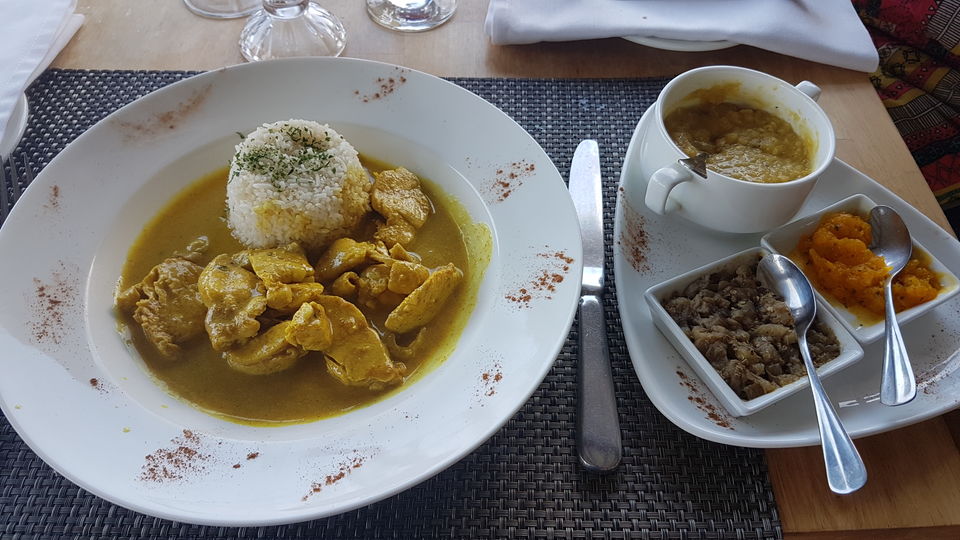 * Drinks :Tap water in Seychelles is certified good for drinking , but if you are in doubt bottled water is always a good option. Get your supplies of liquor from the duty free before exiting the airport. Seybrew beer ???? and Takamaka rum are both produced on the islands so prices are lower – you'll pay around 35 rupees (£2) for a 0.5 litre Seybrew in a local shop versus 160 rupees (£9) for a beach bar ???? ????.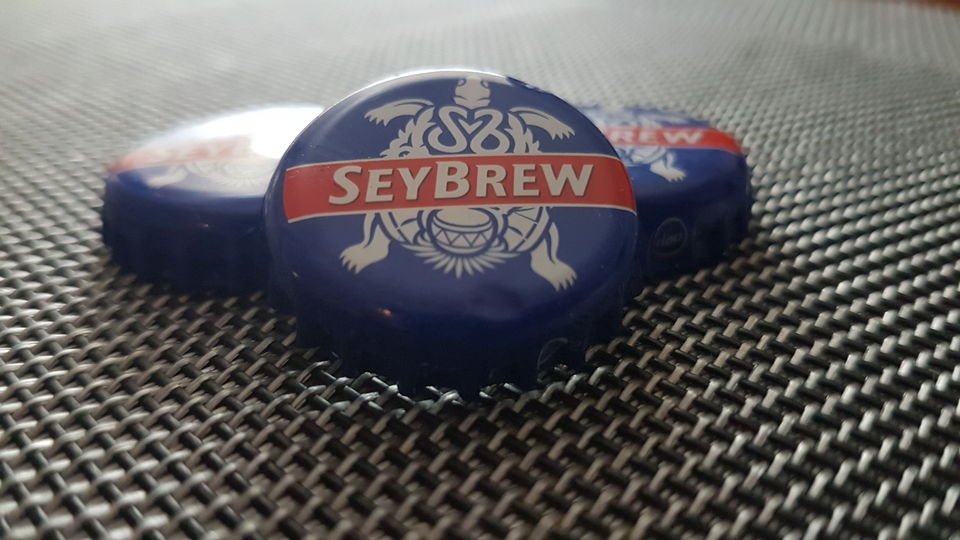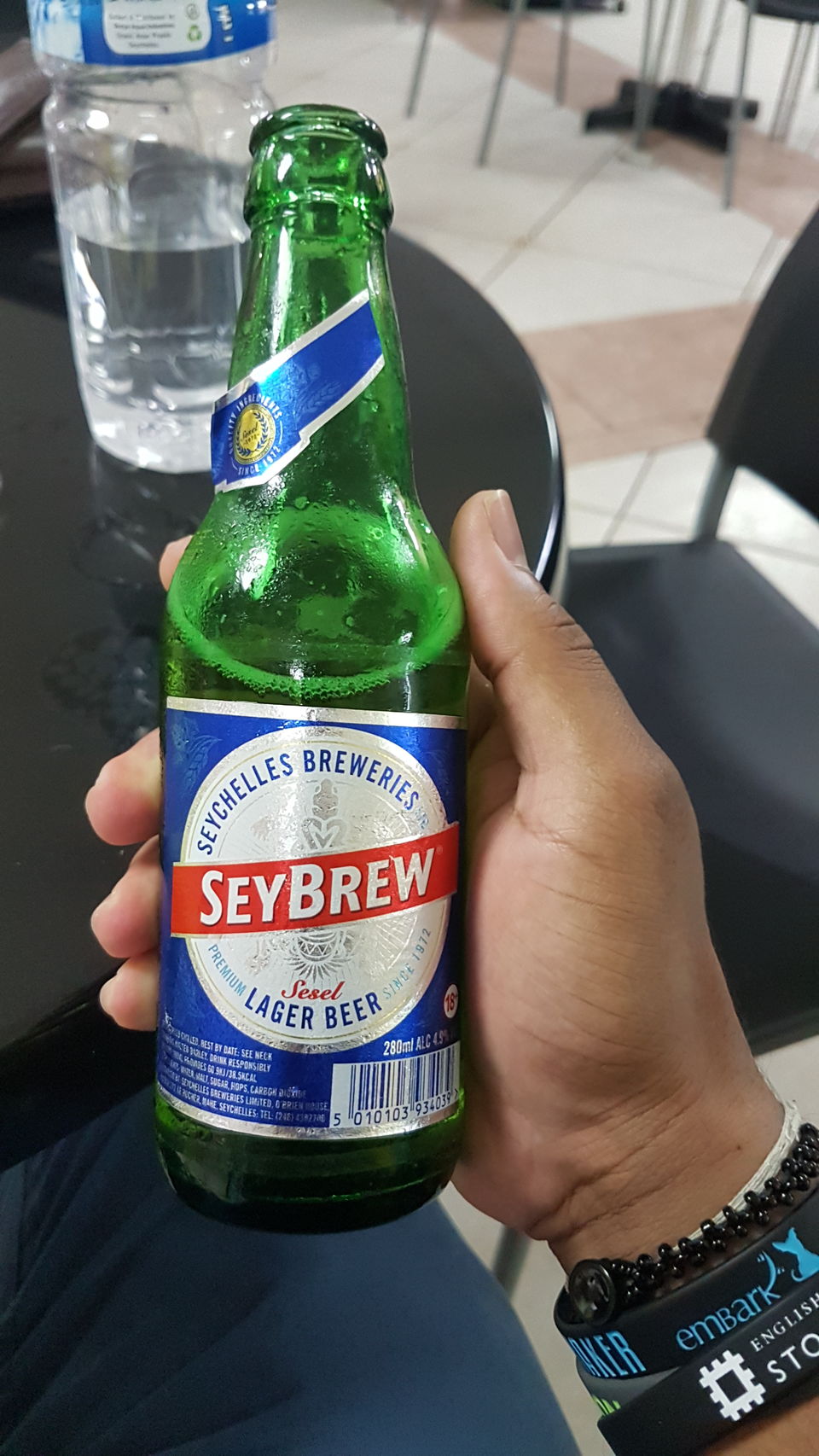 * Transport: Renting a car is a good way to explore the numerous secluded beaches on these islands, but a cheaper option is the local bus. We decided to rent a car ???? and it turned out to be very affordable and a "life saver" when we wanted to hit so many spots and beaches in a short time.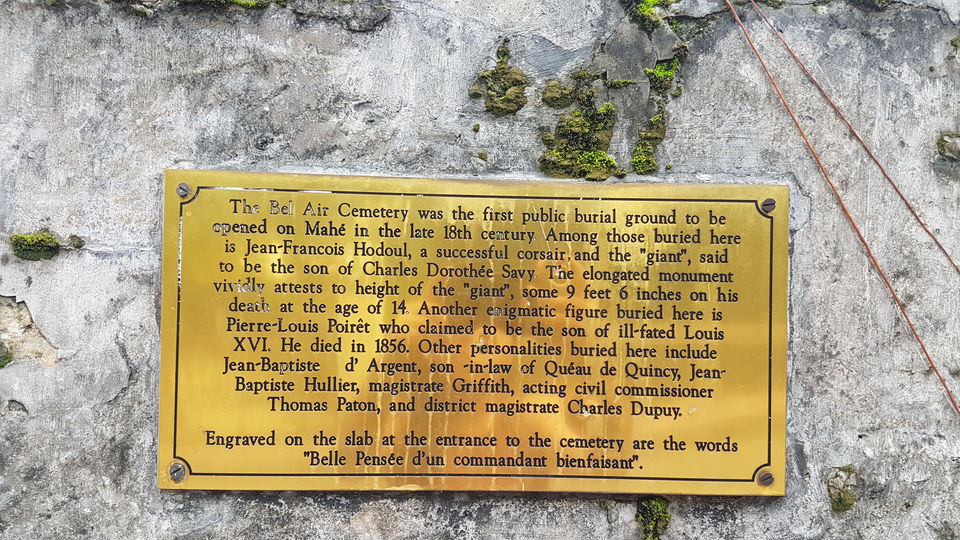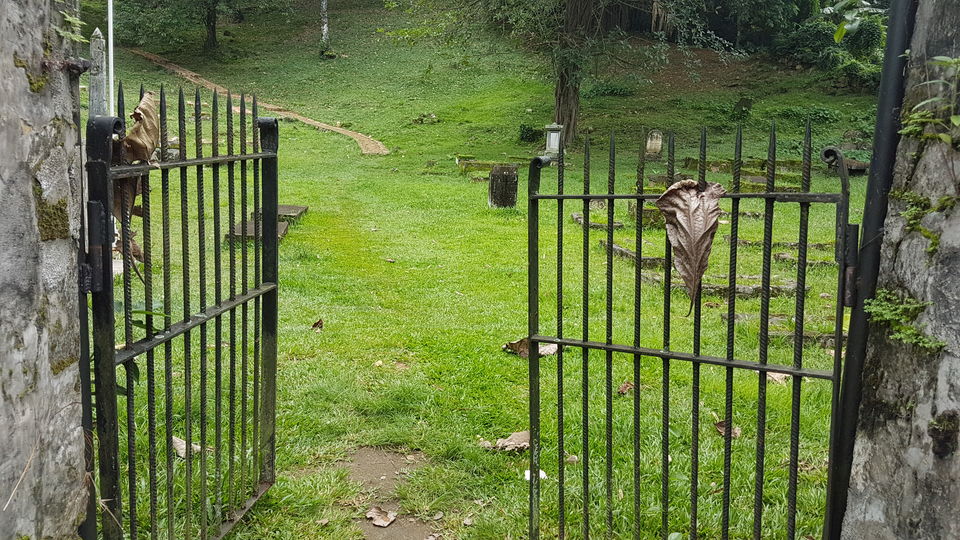 * These tiny islands offer more , from mountain trekking to nature walking and from swimming with whales to diving pristine coral reefs, the Seychelles has it all. Designated tours are not cheap, so try to organize them yourself as much as possible. Bring your own snorkeling gear or borrow from locals to cut down some unwanted expenses.
* The word "Anse" means beach ???? in Seychellois language. All beaches are public and free. A few must visit beaches are Anse Intendance – Mahe, Anse Lazio – Praslin, Anse Georgette – Praslin, Beau Vallon – Mahe, Port Launay Beach – Mahe, Anse Parnel – Mahe, Anse Soleil – Mahe. all of these beaches are different. Some are ideal for snorkeling, others for swimming, and other are simply visually stunning. Each is worth visiting for their own reasons.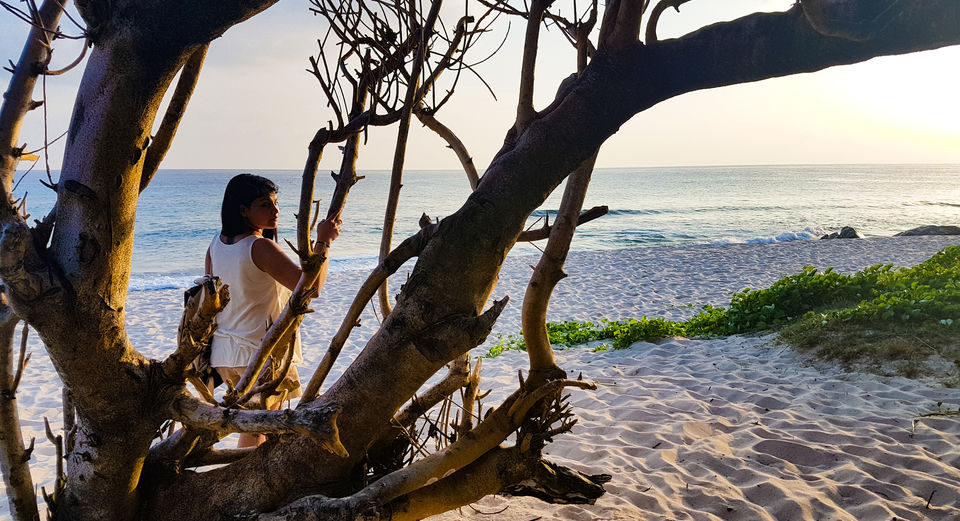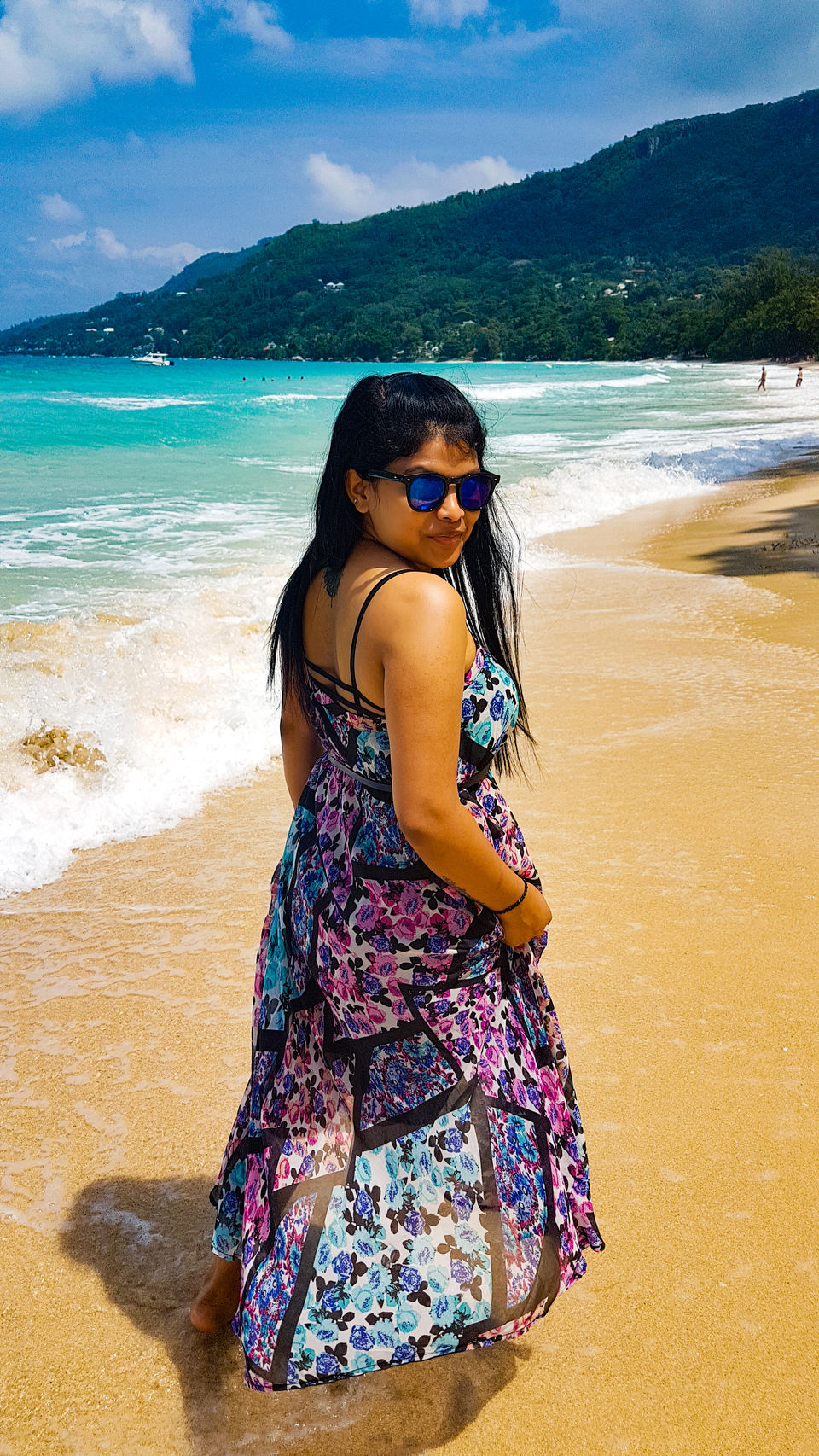 * Places to visit: Although Seychelles is all about its beautiful beaches, there are plenty of other places to visit for free or for a small fee.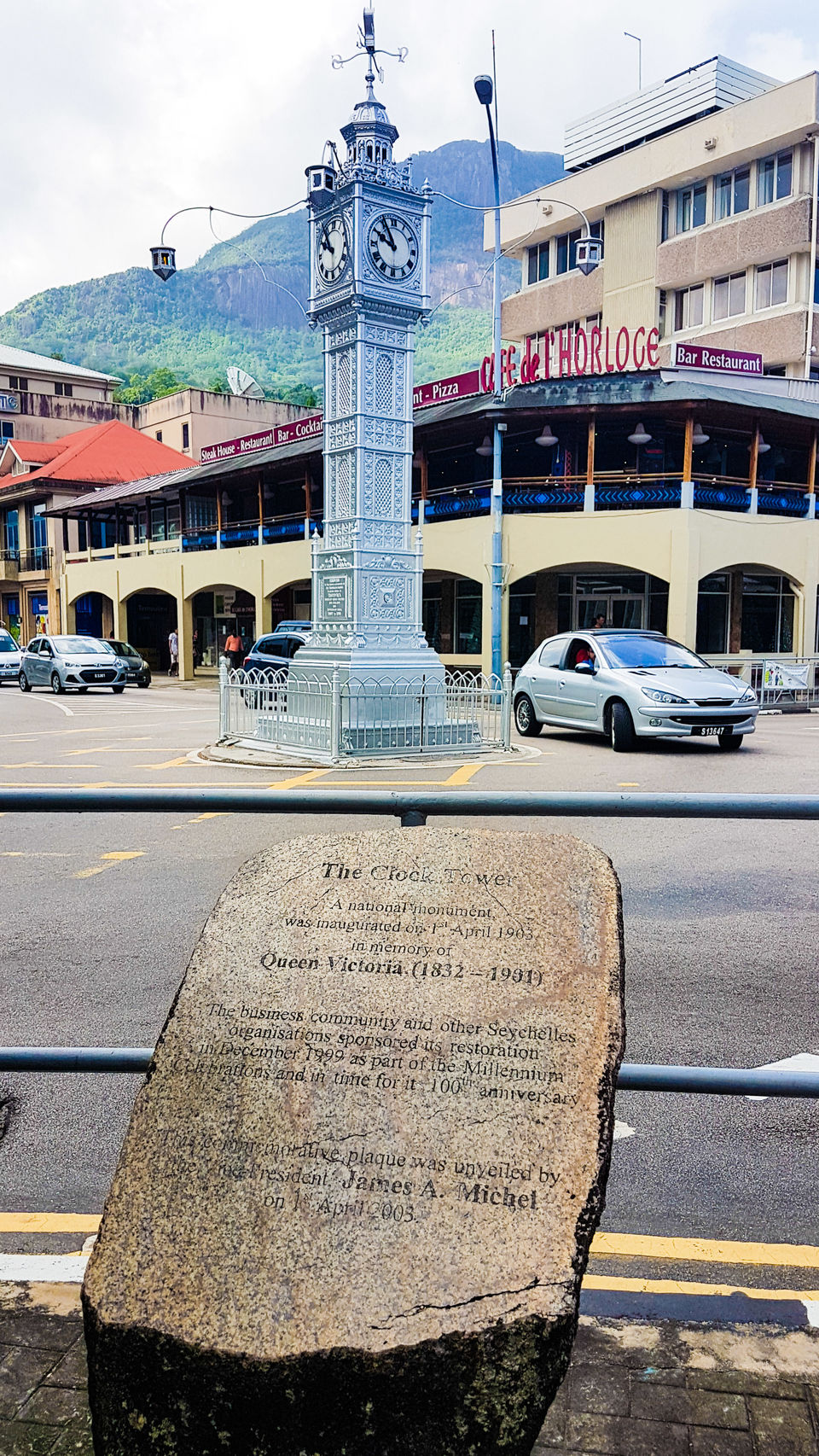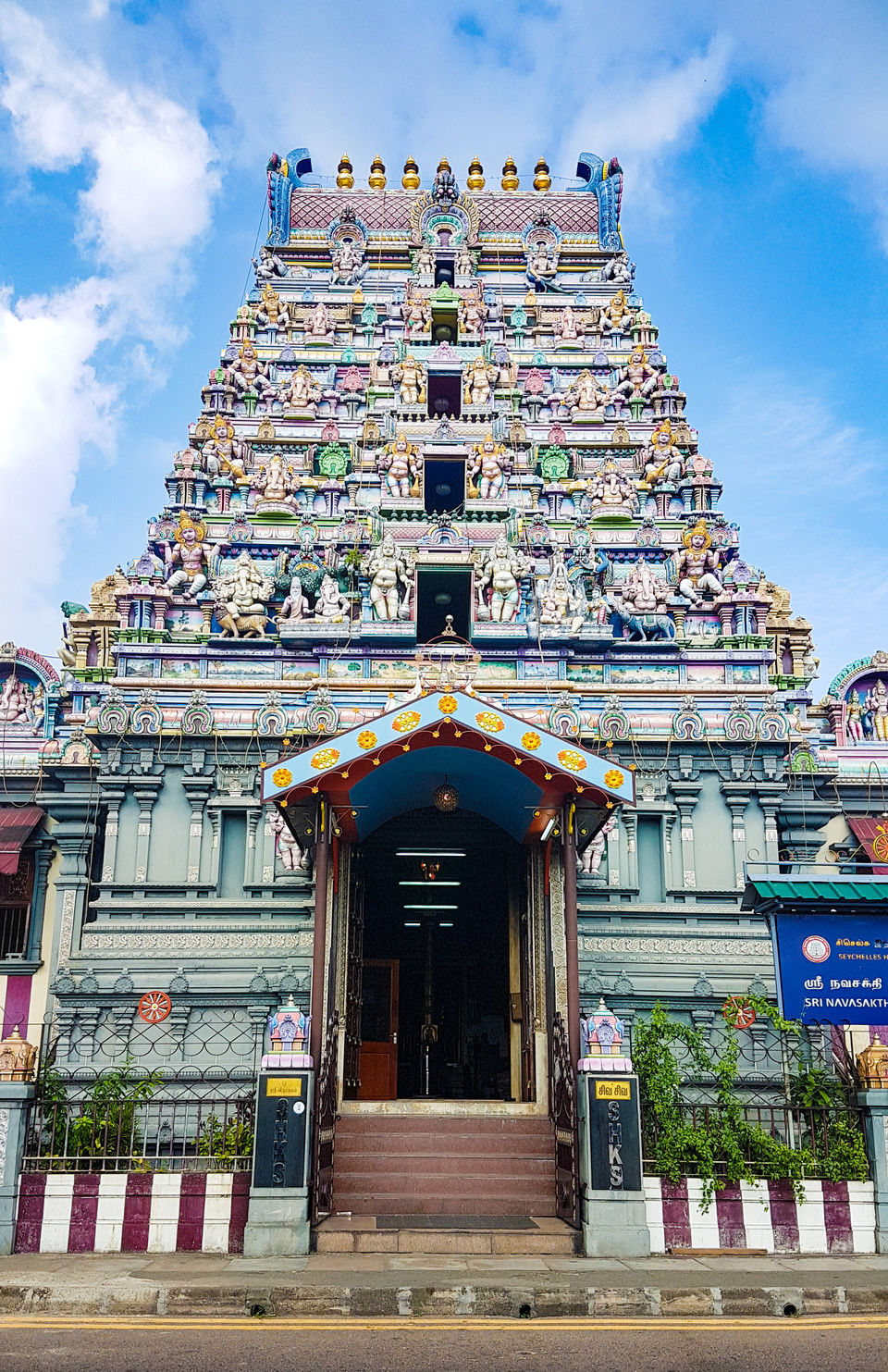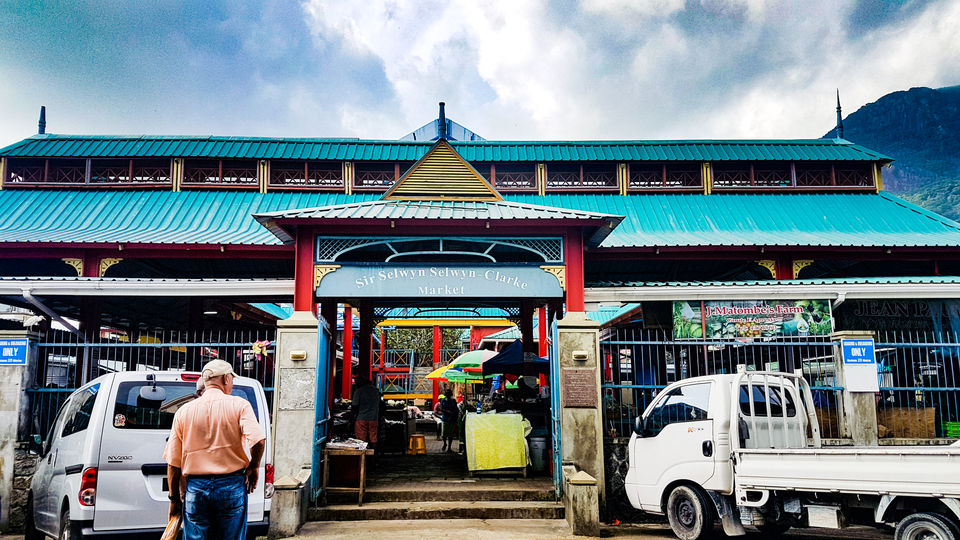 The Victoria Market, The clock tower which is a replica do the Big Ben in London , Hindu temple Arul Mihu, Mission lodge , Bel air cemetery all these are FREE.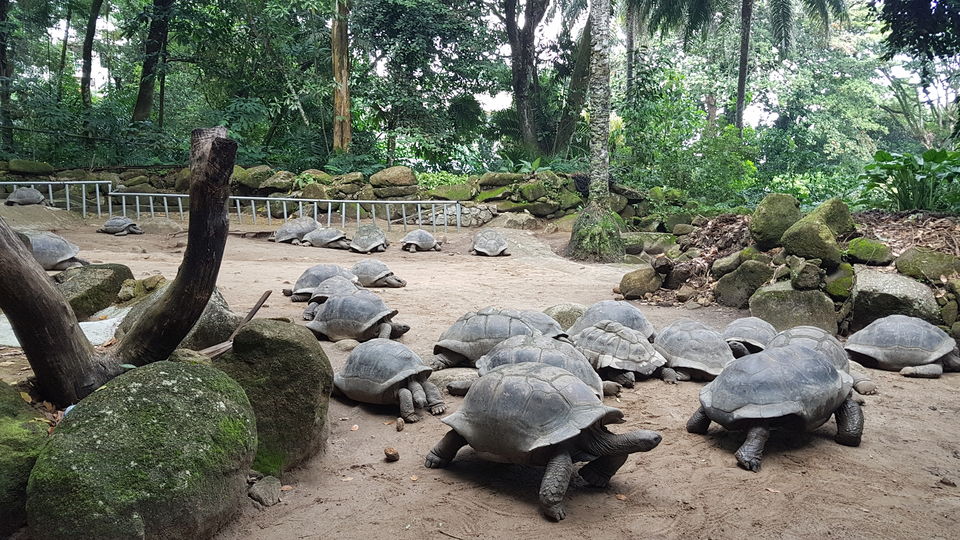 While for a small feel of SCR100 one can visit the National botanical garden .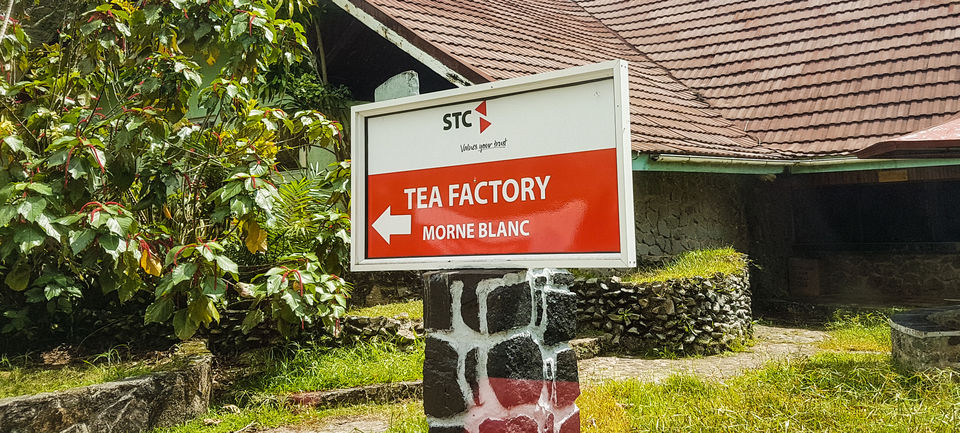 Tea factory fee is as less as SCR 25, and do taste the Seychelles own fire liquid the Takamaka Rum At the Takamaka Rum distillery for SCR 150 .
I couldn't imagine that such beauty exists in the real life! Sparkling blue waters, powdery fine sand, palm trees and the wild beauty of the stones: huge, smoothed by the ocean granite rocks with deep furrows of the sea currents.
P. S: Seychelles is not just for honeymooners or for celebrities..
And yes.... Seychelles can be done on budget..
So pack your bags ???? and get ready for a new adventure, a new trip, a new journey...
Frequent searches leading to this page:-