Shimla is the capital and the largest city in the northern Indian state of Himachal Pradesh. Shimla was declared as the summer capital of British India named after a Hindu goddess, Shyamala Devi, an incarnation of Kali. It has an average altitude of 2,206 meters (7,238 ft) above mean sea level. Shimla is spread on a total of 7 hills among them Jhakhu, which is at a height of 2,454 meters (8,051 ft).
It was chilling sort of weather when I landed Shimla in late December 2016. The weather was much like 7°C reflecting on her phone screen. I was able to clearly witness the early sunrise, dispersion of sunlight throughout the sky had covered in into vibrant color sky. It was literally shivering morning with people burning woods.
Narkanda
I visited Narkanda that is approximately 63Km away from Shimla. Trust me! if you visiting Shimla Narkanda, Hatu Peak should be on your list. Hatu peak is the second highest peak in Shimla district of Himachal Pradesh, India. It is located at an elevation of 3400 m (11,152 ft) above sea level. One can easily reach out there by car but the roads are very narrow.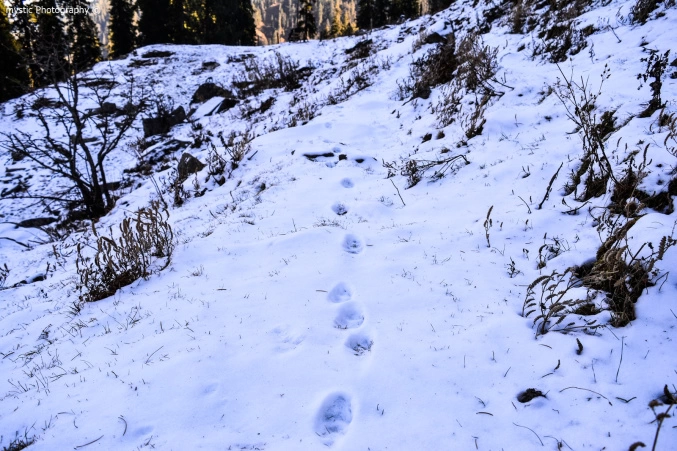 So if you driving it on your own, drive safe. There's a high possibility of finding snow out there during last week or Dec or Jan. But it completely depends whether or not snowfall occurred. It offers a jaw-dropping panoramic view of Himalayan mountain ranges.
This slideshow requires JavaScript.
Some of the glimpse of Himalayan view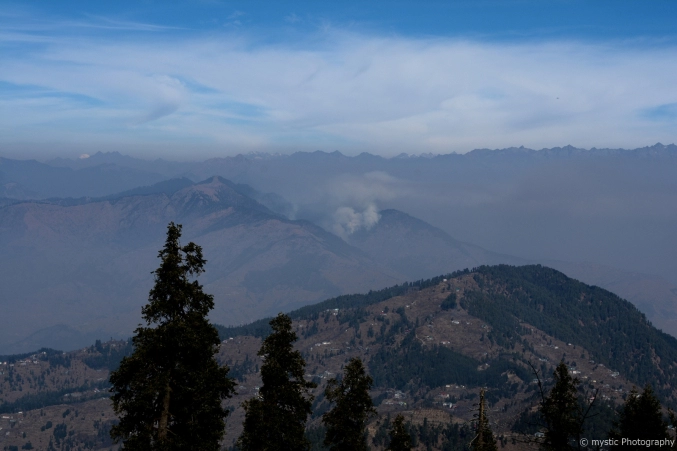 Kufri
Kufri is the most checked-in site in Shimla. You can reach the top by either riding a mule or horse. The service provider charge Rs300 for each. There's a Nag temple at the top and you will see Yak out there but the owner charges some money to take pictures with it or sitting on it. Kufri can be easily reachable by car, shuttle or SUV. It is just 16 km away from Shimla.
Kufri has a Himalayan wildlife zoo too which hosts rare antelopes, felines, and birds including the Himalayan monal.
Take a glimpse of Kufri in the slideshow.
This slideshow requires JavaScript.
The ridge and The mall road
Later in the evening, I reached The Ridge which is located in the heart of the Shimla. The Ridge is the hub of all cultural activities of Shimla. It is situated along the Mall Road, which is the famous shopping center of Shimla. The Christ Church is also located here.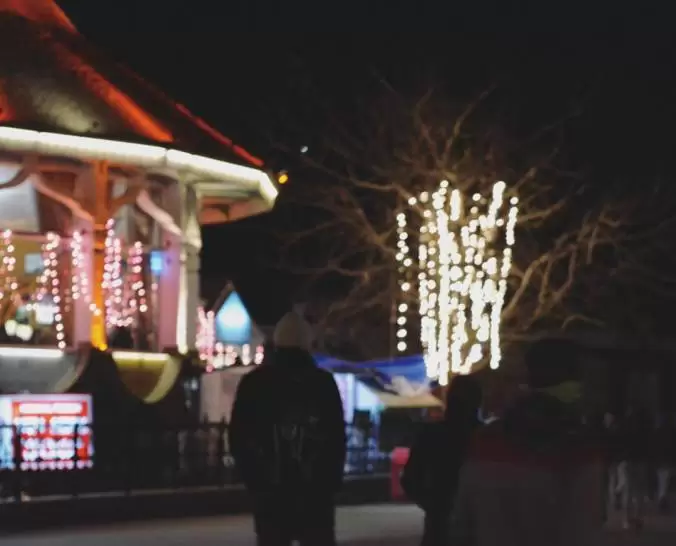 This place witness snowfall during late December or January.
This slideshow requires JavaScript.
The very next morning I left Shimla but amid you will witness a mesmerizing view of Green valley of Shimla. It remains green lushed throughout the year and offers an astonishing view. Before you end your trip make sure you have stopped by the Shimla's Green Valley.
Tips for people traveling to Shimla
The best time to visit Shimla is March, May, and December-January. The average temperature in Shimla during summers ranges from 5°C to 30°C and in winters temperature goes below 0°C and one can enjoy the chilling yet shivery weather. temperature ranges from -7°C to 19°C. You can easily avail hotel accommodation at a nominal price. It starts from cheapest of Rs500 to a high of 8k per night. If you're visiting during holiday time or in-season the hotel charge hike due to heavy demand. The ideal duration for staying in Shimla is 3-4 days. You can cover some beautiful places nearby Shimla like Fagu, Kufri, Naldehra, Narkanda, Chail .They fall within 65km from Shimla. For couple's it is the most ideal place. A huge number of couple visit Shimla for spending some quality yet having a tranquil life away from the rush of the city. To reach Shimla you can three options Either by Air, Rail or roadways like buses and car.
Jubber Hatti, 23 km from the city is the nearest airport, Shimla is connected by a narrow gauge railway line with Kalka. The train runs from Delhi to Kalka. It is 370 km from Delhi, from Manali it's 260Km and from Chandigarh it is 115Km.
Please like, share and subscribe!!
Upcoming blog Manali
-SUDHIR SAHANI (wanderlust_bug)
SHARING IS CARING ????
Categories Tags Published by
Sudhir Sahani (sam)
Hi guys, this is Sudhir Sahani. I'm highly driven and an avid learner, who passionately works on blog Writing and Salesforce Development. I do blog at "https://mysticfeeds.wordpress.com/". In my spare time, Best thing about me is, I do cherish even the smallest win of my life. I love being competitive and responsible because I play to win. I like to write and believes "The big secret in life is that there's no big secret; whatever your goal, you can get there if you are willing to work".Remember i'm a passionate geek of photography.Based in New Delhi, India. View all posts by Sudhir Sahani (sam)
Travelling, best time to visit shimla, delhi kalka mail, distance from chandigarh to shimla, distance from delhi to shimla, distance from kufri to shimla, fagu, green valley shimla, kufri, kufri shimla, mall road shimla, naldehra, places to visit in shimla, queen of hills, Shimla, Shimla Himachal pradesh, shimla places to see, shimla temperature, Sudhir Sahani, the ridge shimla, things to do in shimla, time to visit shimla, tips for shimla Uncategorized