Sometimes, what you most wish for, finds you when least expected. I have always wanted to experience a festival in a different city, while travelling, but that never happened, until this year.
This year, I managed to wtiness a glimpse of Holi in Assam. I was not even sure if it was a big festival there. So, here is a tiny account of holi when in Assam.
Part I Holi in Guwahati
For the record, for Mumbai standards, people in Guwahati are very civil in their holi celebrations. I cannot vouch for what happens in tiny bylanes, but what I noticed on main roads, was a civil Holi played only with colors, no oil-paint.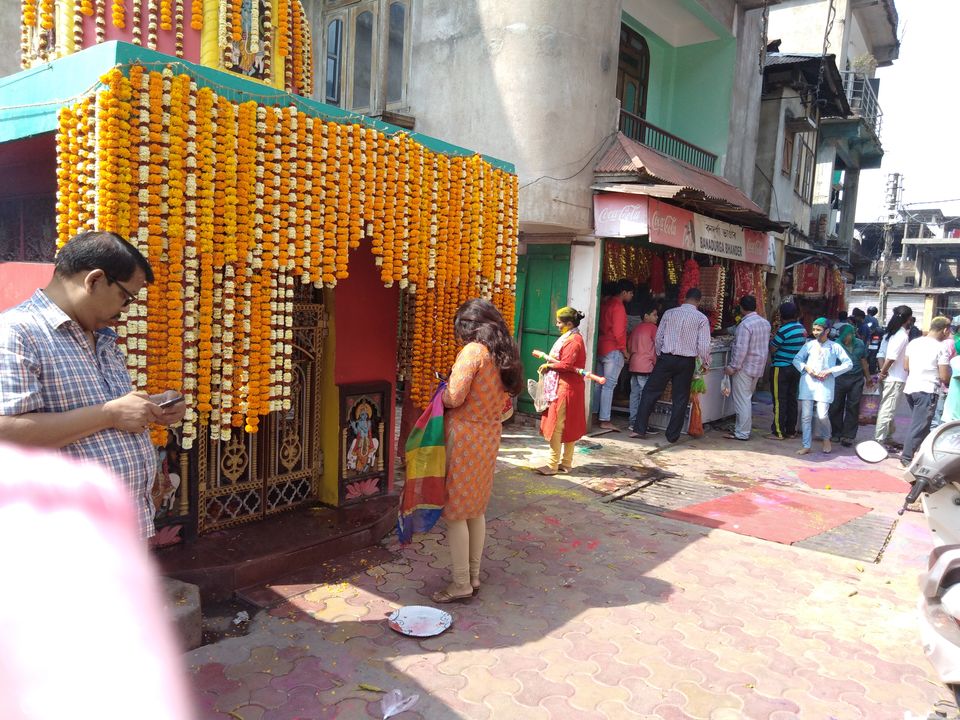 I had kept just a day to explore Guwahati ( I dont like cities much) in my ten-day North-east trip. That one day happens to be Holi. We saw groups of people playing holi while we drove to the famous Kamakhya Temple. Nothing major happened on this ' Holi in Holiday' part one, just for a group of young boys outside the temple.
They were the most polite I have ever come across. They stopped our rickshaw, applied color to the rickshaw driver's face and next it was our return. These boys make a polite request if they can put some color on us, yes and no, both were accepted with a smile. Learn consent from them, all you people.
Part II- Beyond Consent
To be honest I was very disappointed to have such a boring ' Holi in Holiday' tale to narrate when back home. But Holi day was over, we had left Guwahati , we were now in Majuli, what can happen now? Loads. Apparently, parts of Assam celebrate Holi over a three-day period and not one.
Here is where the real fun begins. My hopes rose a little, when I saw a small groups of villagers playing Holi on the streets. There is a twist to consent here. They stopped our car, asked our driver to put his head out of the window and his face was smeared with color. " It is rude to say no to color here," he tells us. He also warns the villagers to not trouble the tourists (us). But this tourtist wants to be troubled, how to tell him that?
This ritual of him putting his head out and getting his face colored is repeated a couple of times throughout the day,but no luck with getting my face colored.
We then land up at one of the Satras, part of the sight-seeing of the day. Here is where i got lucky. The satra had its Holi ritual on, the head priest was throwing colors at people who at gathered outside the temple. There was local music to be heard and groups of people playing holi to be seen. My face are still clean. Sigh.
And then it happened, suddenly, when I was not expecting, this timid looking lady walks up to us, does not ask for consent and just puts color all over my face. Bless that lady. I finally have my experience. The next moment she walks away with a smile and an expression which said," You cannot just witness Holi, you play it." I am not complaining.
This is the second part of Sisters of the Northeast series. These are safe-keeps for myself to remember my nine-day trip to two of the seven sisters-Assam and Meghalya. The fourth part will look at Temples in Assam.
Frequent searches leading to this page:-
Temple Tour-Assam Package, Kamakhya Devi Temple Tour, Assam Pilgrimage Tour Packages, Guwahati Religious & Pilgrimage Tour Packages