So, having been pampered up for years of comfortable life, I decided to go on a solo trip. The only place that striked my mind as soon as I got the idea was "Dharmasthala". Dharmasthala is a religious place located on the bank of river Nethravati, Dhakshina Kannada district. This place is often famous for the social service they provide like Annapoorna (Free food) for at least 10,000 people a day, education, health care, social upliftment, self-employment, rural development, cultural development, women empowerment etc. These are all taken care by Dharmadhikari Dr Veerendra Heggade.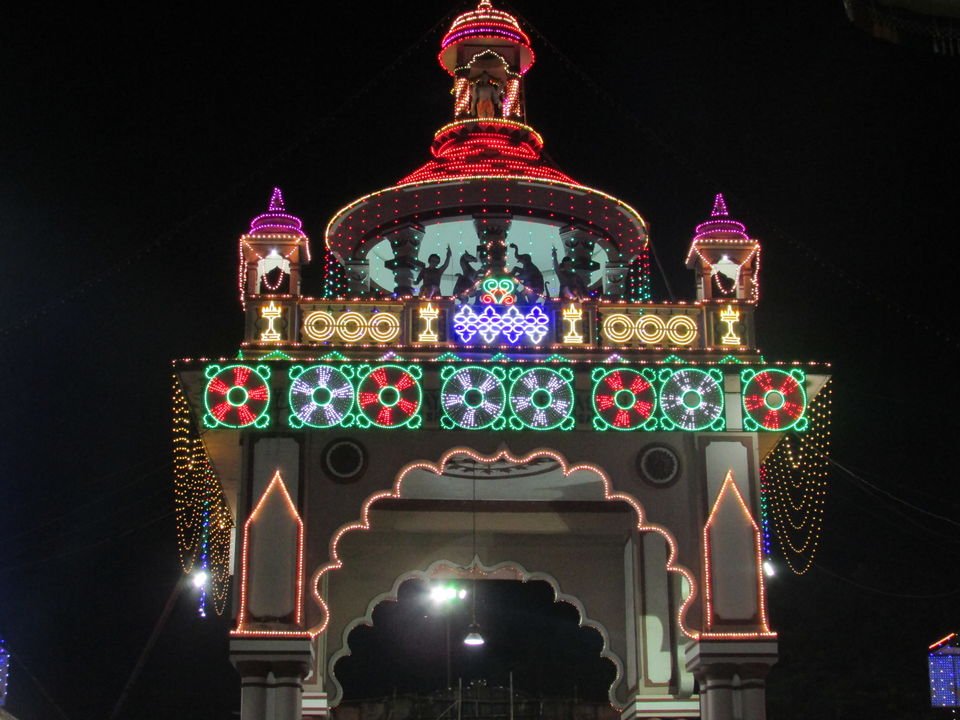 Before going further let me quickly suggest you few checklists (specially for women) which is must when you travel alone:
1. Power bank/ battery backup.
2. Necessary medicines, Pepper spray (or just carry a knife 😂)
3. ID proof.
4. No costly accessories.
5. A Sweater.
6. Chocolates 😁
7. Live location on.
How to Travel?
The distance from Bangalore to Dharmasthala is like around 300 kms, and if you are planning to go by bus it will take around 6.30 hrs. I booked the ticket and left on Friday night. As a matter of fact, if there is a single woman travelling, there is an option in the booking portals to specify that so that the bus authorities can ensure the safety of the passenger or block the other seat. So, going in bus is not a big issue. But we can't actually rely on the timings of departure of buses. The bus I booked was supposed to leave at 10pm and unfortunately the bus arrived to my pick-up spot at around 12.15 am. There is a booking center near 8th mile (near Jalahalli) for SRS and KSRTC buses, you can wait there if it's too late.
If you are planning to go on your own vehicle, you can leave early morning by enjoying the beauty of western ghats. You can either go by Shiradi ghat (Bangalore - Hassan - Sakleshpur – Dharmasthala) or from Charmudi ghat. But before leaving just get it confirm whether the ghats are open (Most of the times they close it for proper construction). You can also visit Belur, Manjarabadh fort (star shaped fort) on the way if you take Shiradi ghat route.
My Day in Dharmasthala
I couldn't actually sleep the whole night thinking I might end up sleeping and step out to some other place( I know it always happens, Just like a typical movie scene😜 ). Anyway, it was not a bad journey. Even before I realize we crossed the ghat sections, the bus was already arrived at Dharmasthala bus station. The KSRTC buses stops in front of temple premises. It was around 5 in the morning. As soon as I got down, I went to freshen up. Since it was a weekend, I planned to go to temple early to avoid getting stuck in Queue. The temple opens at 6 in the morning. Luckily there was no queue (I got a VIP Dharshan 😉). I had enough time to offer my prayers.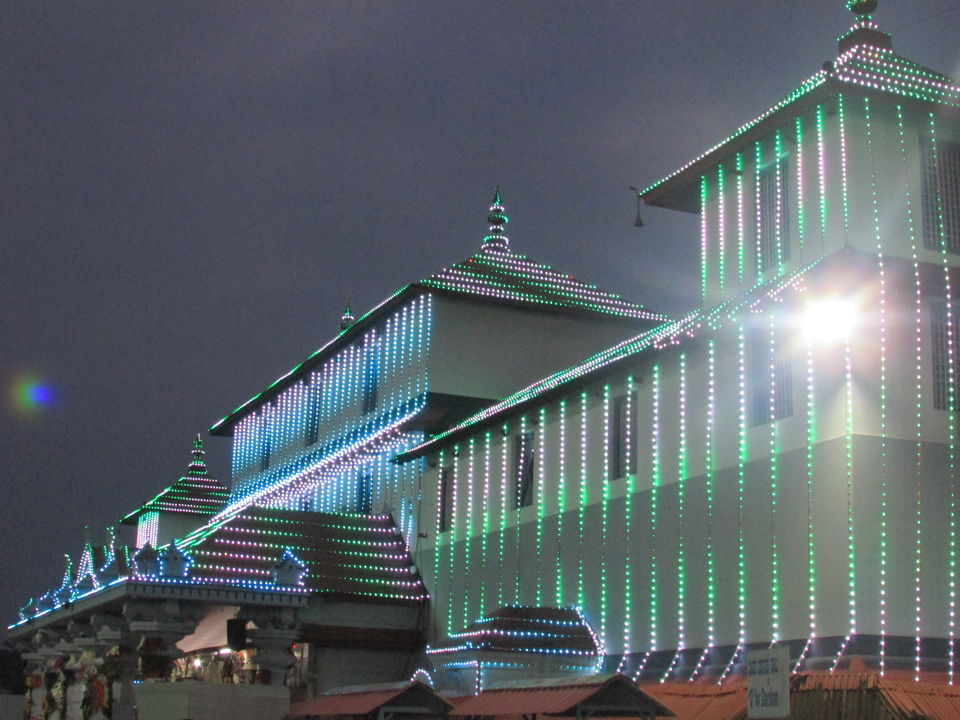 Once I got out, I collected my belongings (they wont charge anything for your belongings in luggage counter) and went in search for food. There are many hotels available outside the temple premises, but if its afternoon and night it's a must thing to have food in Annapoorna (Big Dining hall) served by temple authorities. Since I went early in the morning, I found a hotel and ordered the authentic food of Dhakshina Kannada named Mangalore Buns.
Next to the temple there is a park which is a place to chill out and has so many idols which looks very realistic. A few meters away there is a museum named "Manjusha Museum" which I am very fascinated from childhood. It contains many artifacts, antiques, paintings, cameras, idols, things used by Kings and Queens like swords, Mirrors, ivory brushes, hair dryers, pens, literatures etc. On the way out we can find an old chariot. I stopped there and planned to return back according to my plan. Few of the places you can visit here includes, car museum(my fav place), Gomateshwara, Nethravathi river etc.
But as per the plan, I wanted to reach Bangalore that day itself, so I left to bus station. Since the people in Dharmasthala are so good, it was not much of a problem for me to communicate and all. I left there around 1pm. But while returning back, I didn't book any buses as I wanted to experience how it will be to take the available public transport at that moment. I boarded an empty bus with some fellow passengers and found myself a window seat. The bus started at 1.30 pm and I turned on my earphone and dozed off for some time while listening to songs. I reached Majestic around 7.30pm. This was not so risky and tiresome compared to reaching my place (ITPL) from metro station.
So, there I was feeling satisfied on my first solo trip. After sharing my story, I was fascinated when everyone started telling "It's not good for a girl to travel solo". Of course, I agree with that, but this cant remain like the way it is. I am so offended by the idea of not letting girls to travel anywhere solo(not all, but few families in India). But how will we get the confidence to face the world if we are not allowed to see how the world actually is?