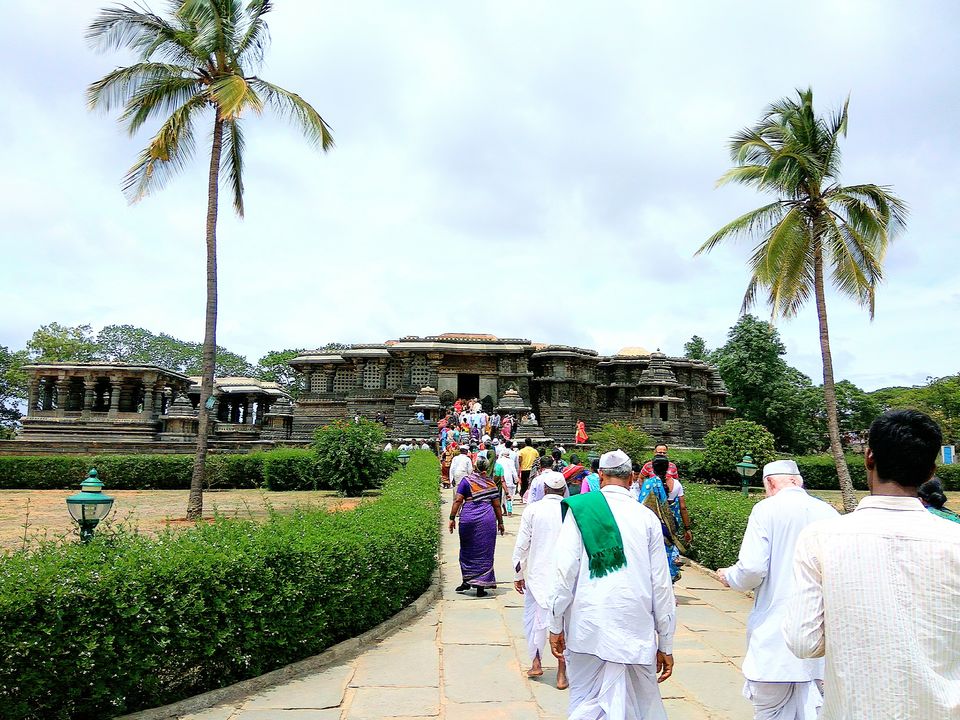 Every trip opens the door for another trip. My trip to Hampi brought me closer to Karnataka and its contribution towards Indian Architecture, Art, Music and War. Specially, Architecture.
The only portion about my schooling I regret is and the question which strikes me is, why these places of heritage are not taught to us in school. Why as a student we are not taken to these places.
Why when we talk about India, it is projected with a picture of Taj Mahal. Taj Mahal is a great structure no doubt, but when you compare it structures created before it, specially the Hoysala, Chalukya and Vijayanagar Dynasty Architecture, I feel we are not doing justice.
Most of my Kannada friends are not even aware about places like Hampi, Badami, Belur, Sringeri and so on.
As I said, my trip to Hampi brought me closer to Karnataka. It intrigued me to search for similar heritage sites.
Searching on Internet is sometimes that bogs me down. I am one of those types, who likes to listen. So I spoke to few locals at Hospet and Hampi, the best one would be the rick drivers.
One of them, Vishnu anna informed me about Badami, Belur, Halebeedu, Javagal in Hassana district of Karnataka. He also told me about Chennakesava Temple at Somnathpura. Belur also has a Chennakesava Temple.
So I decided to visit Halebeedu, Belur, Javagal and Belavadi Karre. All these are places are near to each other and one can use Hassana city as a common point to reach these places.
I had booked flight tickets to Bangalore which were cheap as I had booked it in advance, and then KSRTC bus to reach Hassana from Bangalore, which I paid Rs.309.
First day : Halebeedu is home to two great temple complex. Hoysaleshwar and Santaleshwar. You can find both Shaiva and Vaishnav school of thoughts in both of these megastructures.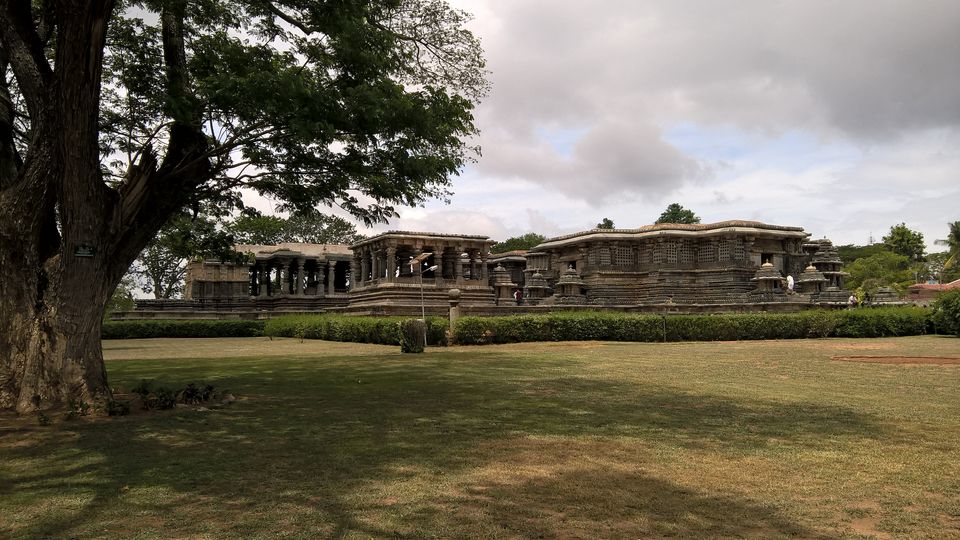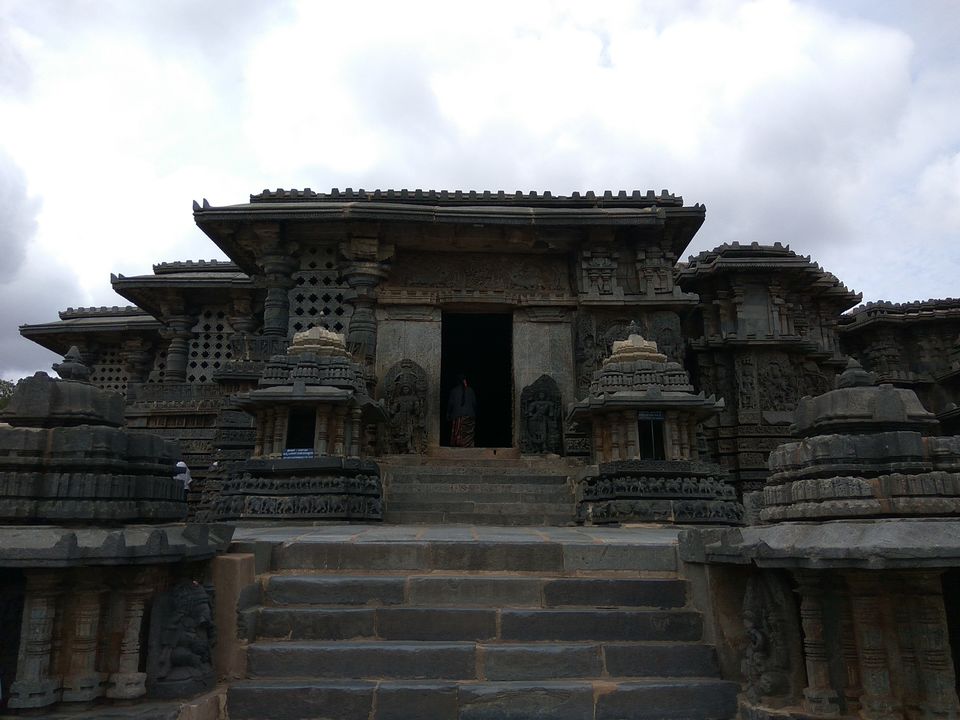 On the top picture, the temple on the left side is dedicated to Sun. Surya Narayana Devsthana. The art on the wall will leave you stunned if your interest lies in Ancient Architecture and History. One can imagine the work involved in making the replicas of it.
The bus stand is right opposite these temples. I took the State transport bus for Belur.
The guide are informative. They charge you a minimal amount of Rs.300 negotiable. What I did was, I spoke to fellow other solo travelers like me and we paid Rs.300, Rs.100 each.
What a way to make new friends.
First Day : Belur : Chennakesava Temple
It is another masterpiece created by the Hoysalas, Vishnuvardhana to commemorate his victory over another southern dynasty(dont know the name).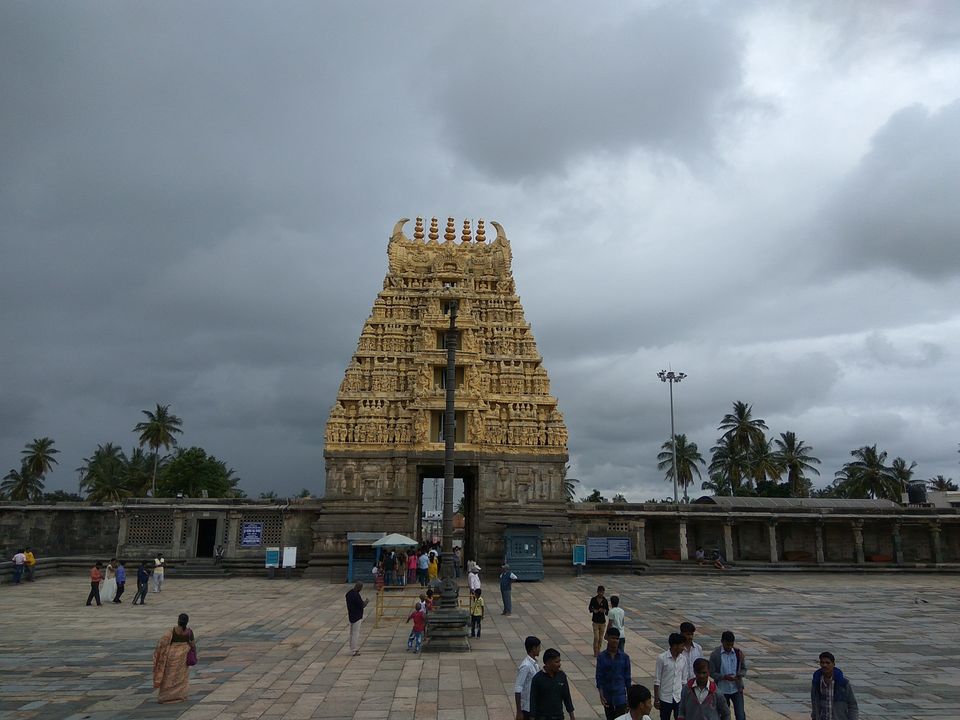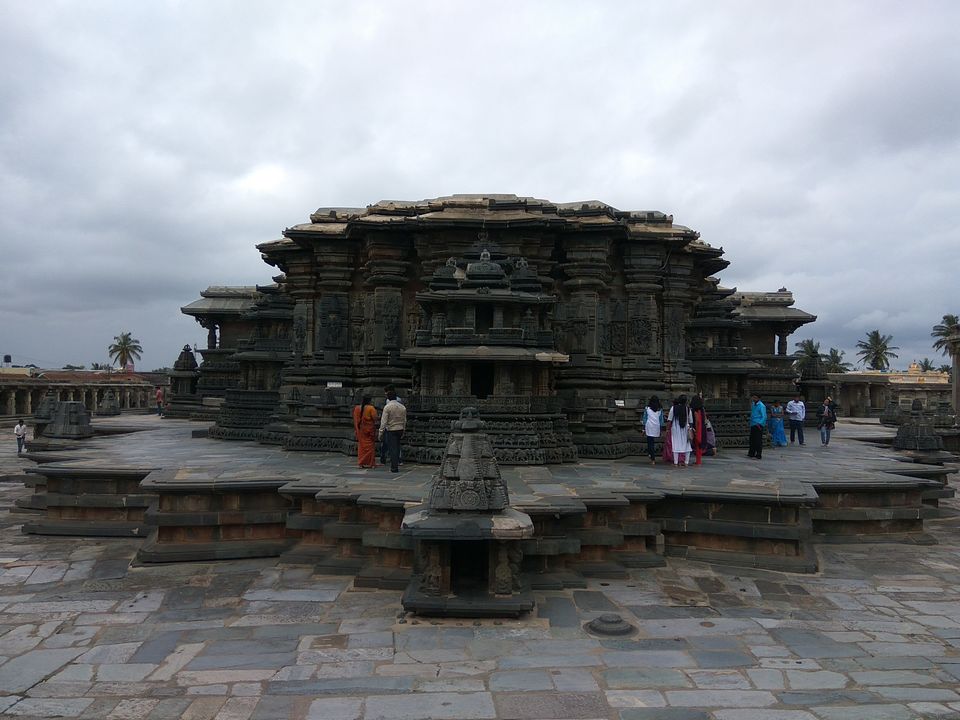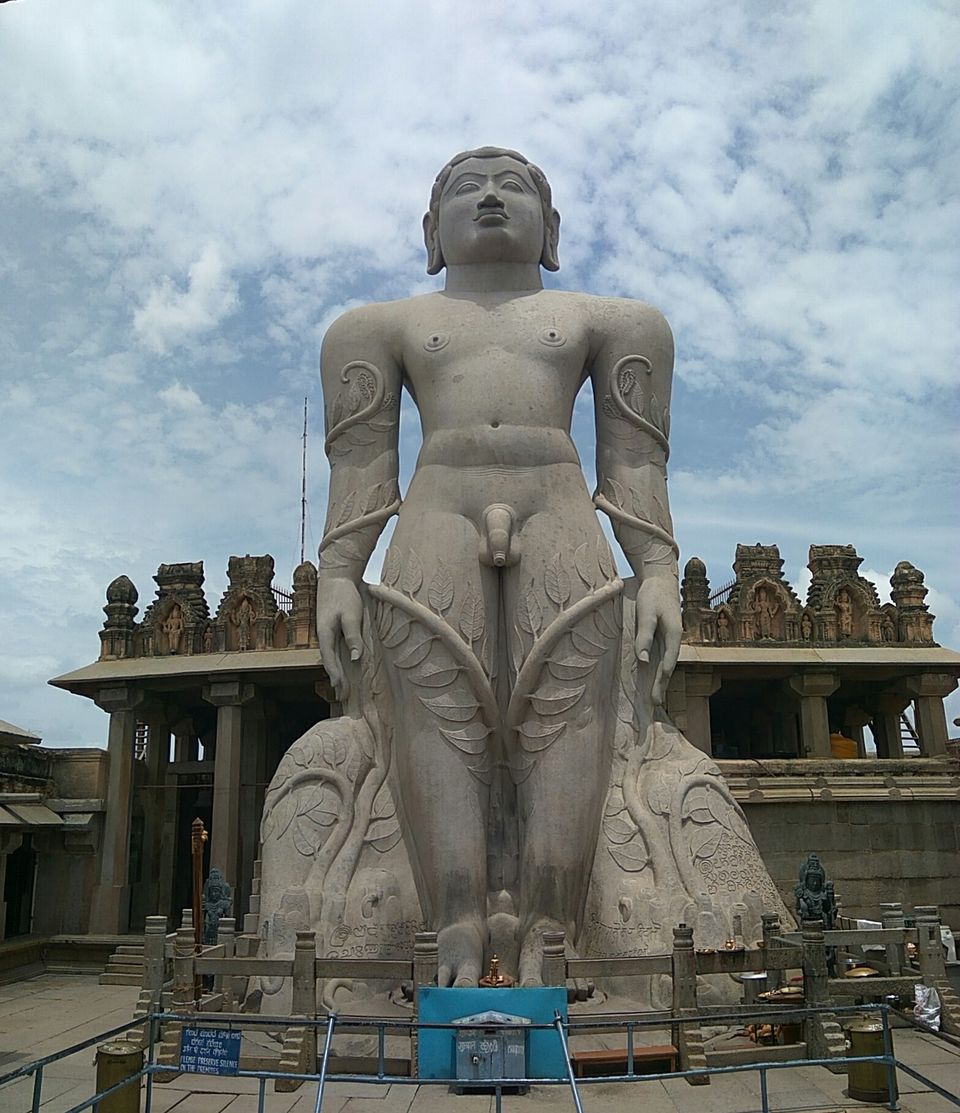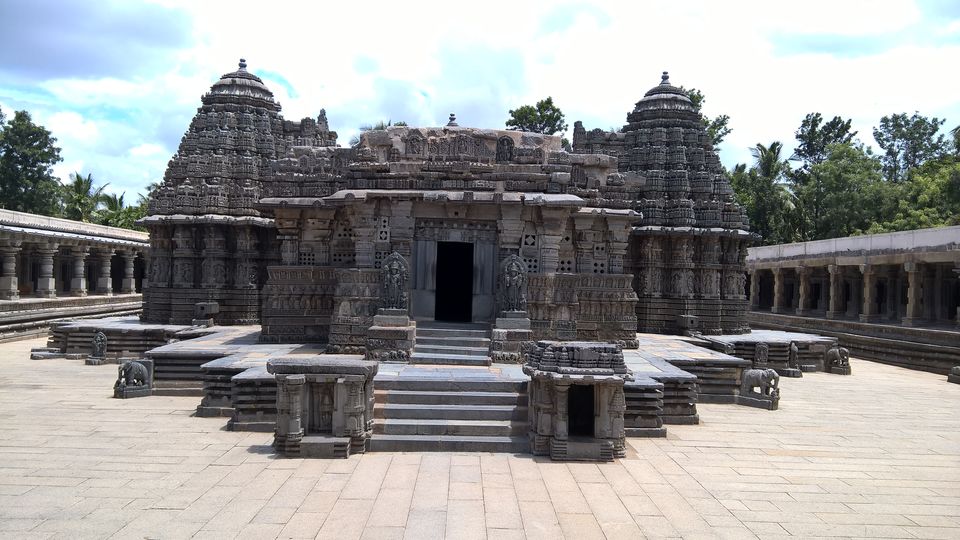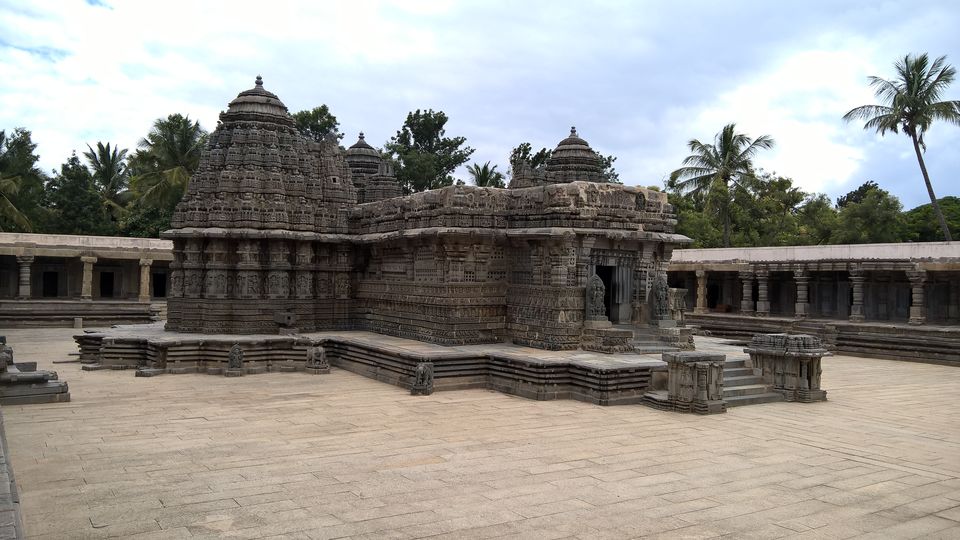 The top of Gopuram resembles the head of the Cow or the Bull. The importance of Cow and Bovine is also clearly seen in our architecture.
Second Day : Dharmasthala . Dharmasthala can be reached by bus from Hassana Bus stand. Platforms and Destination are very well marked at the Hassana Bus Stand in Kannada and English. It would be easy for one to find the bus.
It is specially knows for Lord Manjunath and attracts huge number of followers.
I came to know about Lord Gomateshwar when I was in 07th or 08th Grade. A poem by Govind Krishna Chettur "O Gumataraya" tells us the greatness of the architect then, who created this tallest statue.
I got the meaning of it, now when I visited it.
To reach Shravanbelagola, you need to get on the bus which goes towards Bangalore from Hassana and get down at Channarayapatna. From Channarayapatna, you can take the local bus which charges Rs.20 to Shravanbelagola. The statue is the first thing that you will see while entering Shravanbelagola.
There are two mountains, One is Vindhyagiri which has the statue of Bhagwan Bahubali and other is Chandragiri which has Jain Bassadis.
Day Four : Somnathpura. I had to leave Hassana and stay at Mysuru for the last day of the trip. As I felt, travelling from Mysuru would be sound than easy. There is no bus which directly goes to Somnathpur. You will have to reach Bannur from Mysuru and then many buses leaves towards Somnathpura.
This place is a treat for people interested in History and to understand our country.
Give it a Try Folks. Also most importantly, you can also reach Shivanasamudra from Somnathpura.
Yes, Again. Please do visit.
Namma Karnataka !!!
Frequent Searches Leading To This Page:-
temple tour karnataka, Karnataka Temple Tour Package, South Karnataka Temple Tour, Temples of Karnataka Pilgimage, top temples around Bangalore