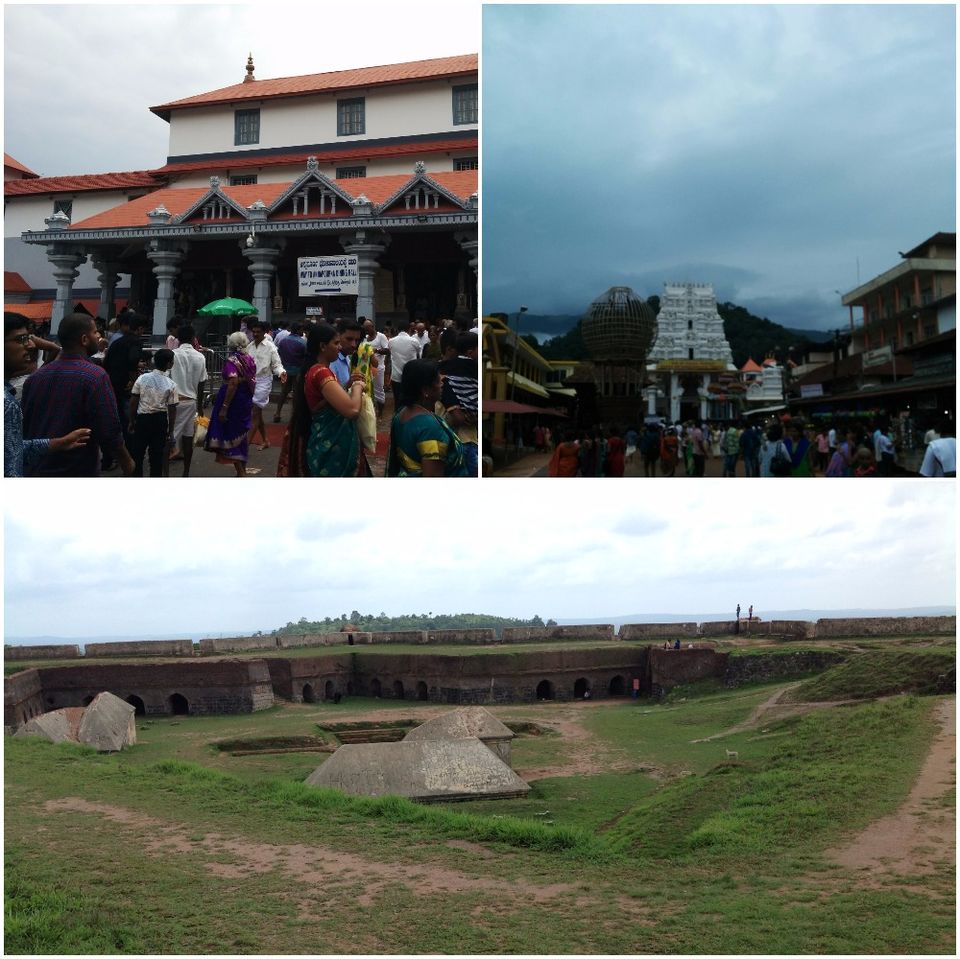 Here, I am writing my experience about our trip to couple places in Dakshina Kannada district and a hill station in Hassan district of Karnataka state. Dharmasthala and Kukke Subhramanya are the famous Hindu pilgrim cent res and Sakleshpur an unseen hill Station in the state of Karnataka.
We have started our journey on Saturday from Hyderabad by bus and reached Bangalore by 4 PM. In Bangalore, we hired a self driven vehicle for 2 1/2 days and started our trip. We have decided to go Sakleshpur for night stay and started @6:30 PM, a drive of 230kms from Bangalore, we took couple of breaks during our journey, reached Sakleshpur by 10:30 PM. Earlier we have planned to go Dharmasthala first but decided to stay at Sakleshpur as the road between Sakleshpur and Dharmasthala is ghat. If anyone willing to go to these places and have ample time, I would highly recommend to go by buses. There are so many buses running between these places. As it was weekend, most of the hotels were completely occupied and luckily we booked a hotel for the next day and stayed in the same hotel. One of the best hotels to stay in Sakleshpur, Hotel Durga International, 1-2 kms from the the town center and near to bus and railway station. Stayed for that night and planned to go Dharmasthala in the morning. Started our trip to Dharmasthala at 8:00 AM which was around 80 Kms from Sakleshpur and reached Dharmasthala by 10:00 AM. One of the best ghats in the western ghats of India and it deserves the status of the UNESCO heritage. Enjoyed the climate during our journey and we can find beautiful landscapes and hills covered with full of fog which gives the pleasant experience.
Dharmasthala:
One of the most sacred hindu piligrim centre of the Lord Shiva in the western ghats and on the banks of river Netravati. Here Lord Shiva worshiped as Sri Manjunatha Swamy. We have reached Dharmasthala by 10:00 AM and went to dharshan by 10:30 AM. Due to the weekend, there was a huge crowd and people stands in the long queues for dharshan. There two types of dharshan available, we opted for special dharshan [rs 200/head] and dharshan took 4 hours. In the temple, there is Nitya Annadhana programme which offers free meals to the devotees everyday. Administration of the temple were presided by a family Heggade [Jain's] and it was a big trust providing educations to the students of that village.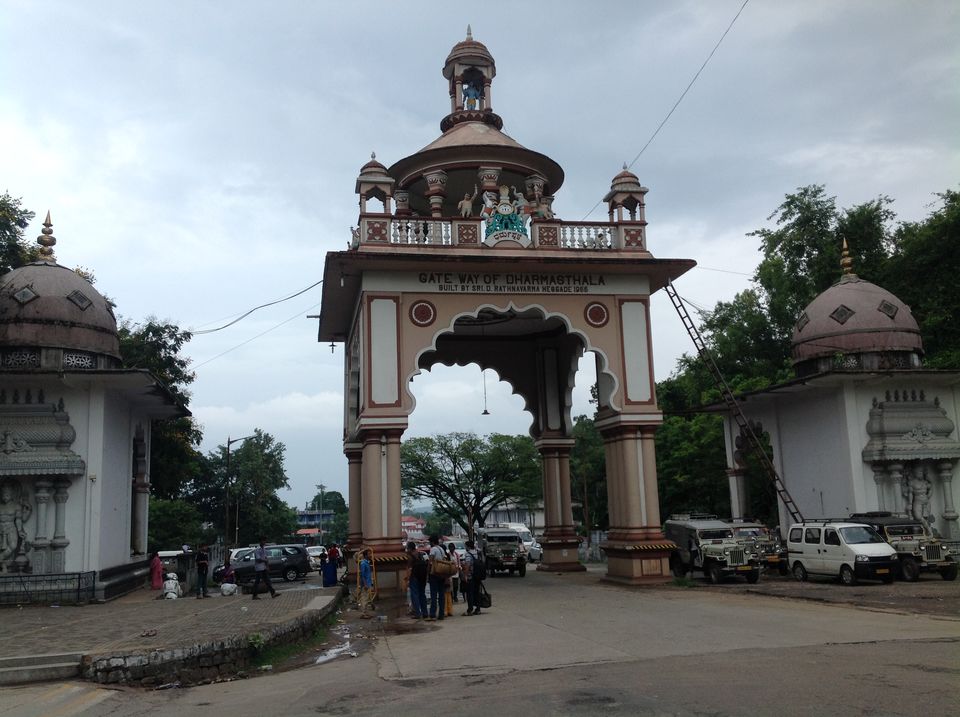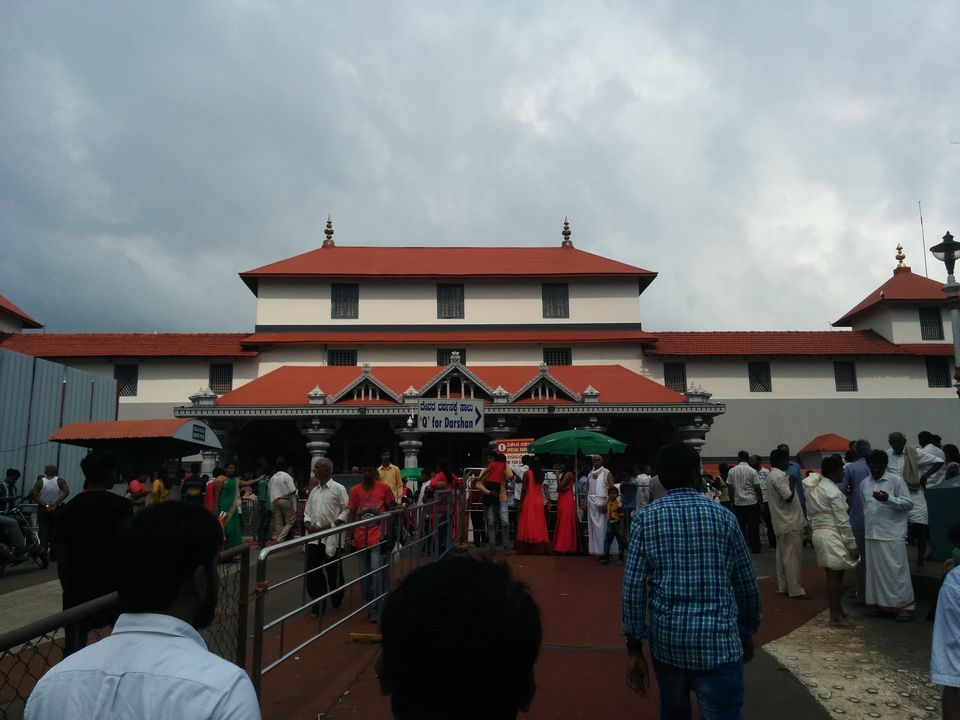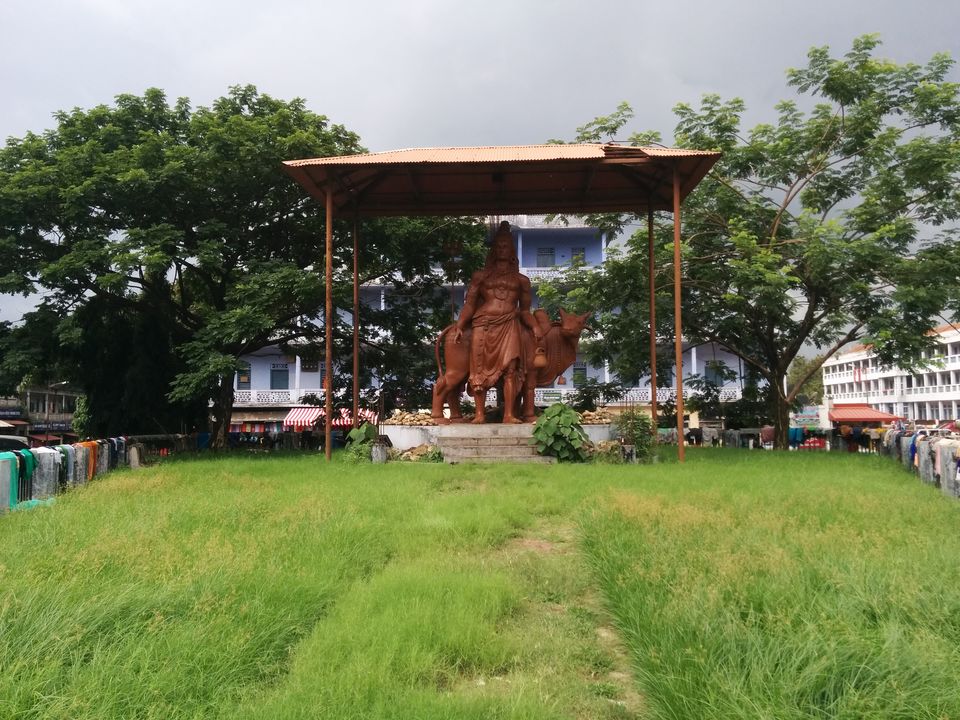 1. Gateway to Dharmasthala, 2. Main Temple Entrance, 3. Lord Shiva Statue infront of the Temple complex.
There are few places of attraction near to the temple complex. As we're running out of time, we have started our journey towards Kukke Subhramanya temple which was around 50 kms from Dharmasthala.
1.Bahubali Statue
2. Manjusha Car Museum
Kukke Subramanya:
Subramanya, a sacred piligrim center on the banks of Kumaradhara river in Dakshina Kannada district. Here one of the son of Lord Shiva, Subramanya Swamy worshiped. The temple was surrounded by mountains and dense forest. We have started at 3 PM from Dharmasthala and reached Subramanya by 4:30 PM and completed Darshan by 5 PM. There are two temple complexes in this village, Kukke Subramanya temple and Adi Subramanya temple. Devotees used to go Adi Subramanya temple first followed by Main temple. Subramanya used to be called as Kukke Pattana in the past. That's why it was renowned as "Kukke Subramanya". If anyone planning to visit Subramanya from Hassan, I would suggest to take train journey, the reason I am suggesting is, the train travel towards down hill from 950ft to 110ft where we can find beautiful waterfalls, tunnels and bridges during the journey of 110 kms. After the completion of Darshan, we have headed towards Sakleshpur which was around 60 kms for the night stay.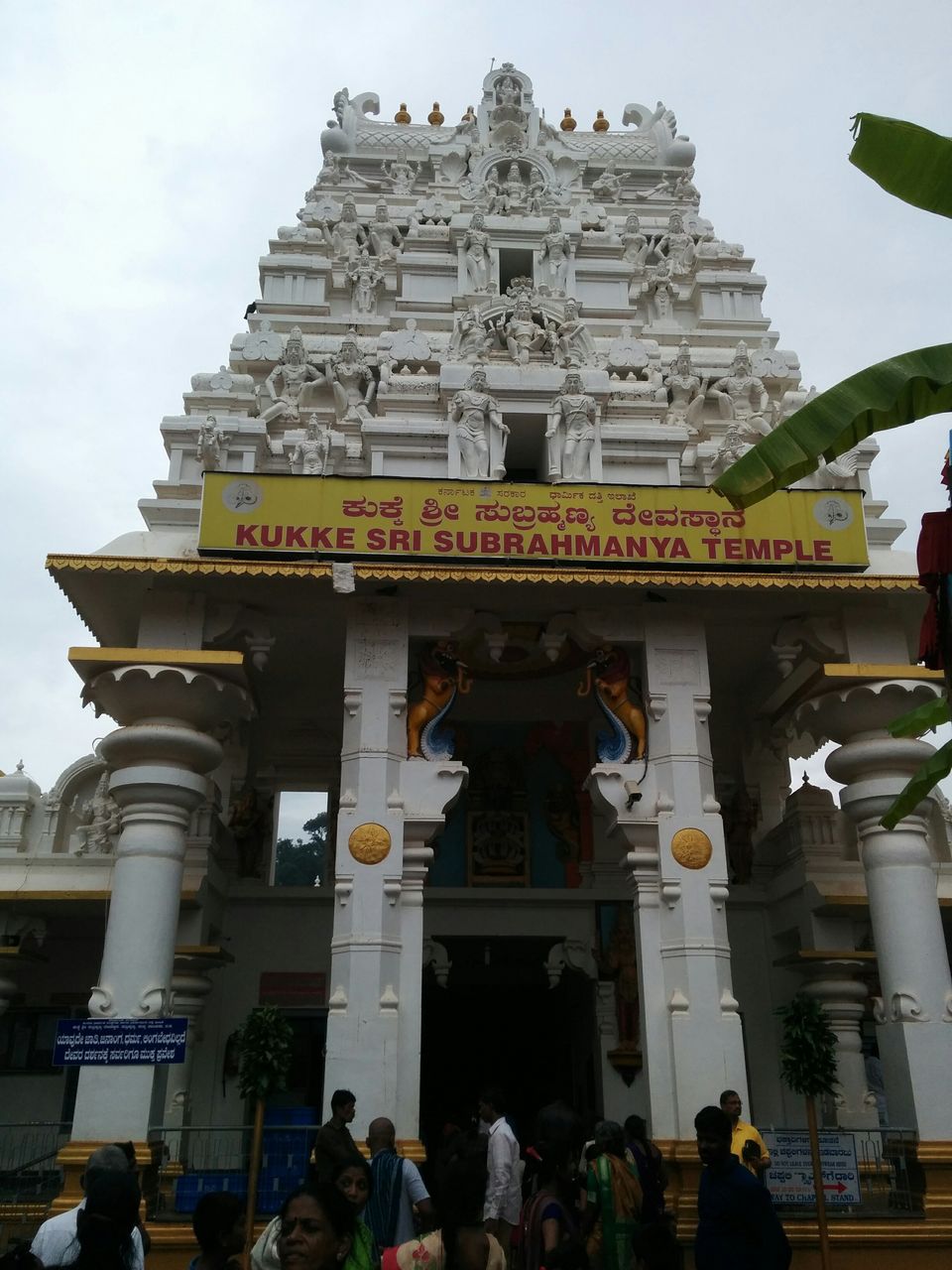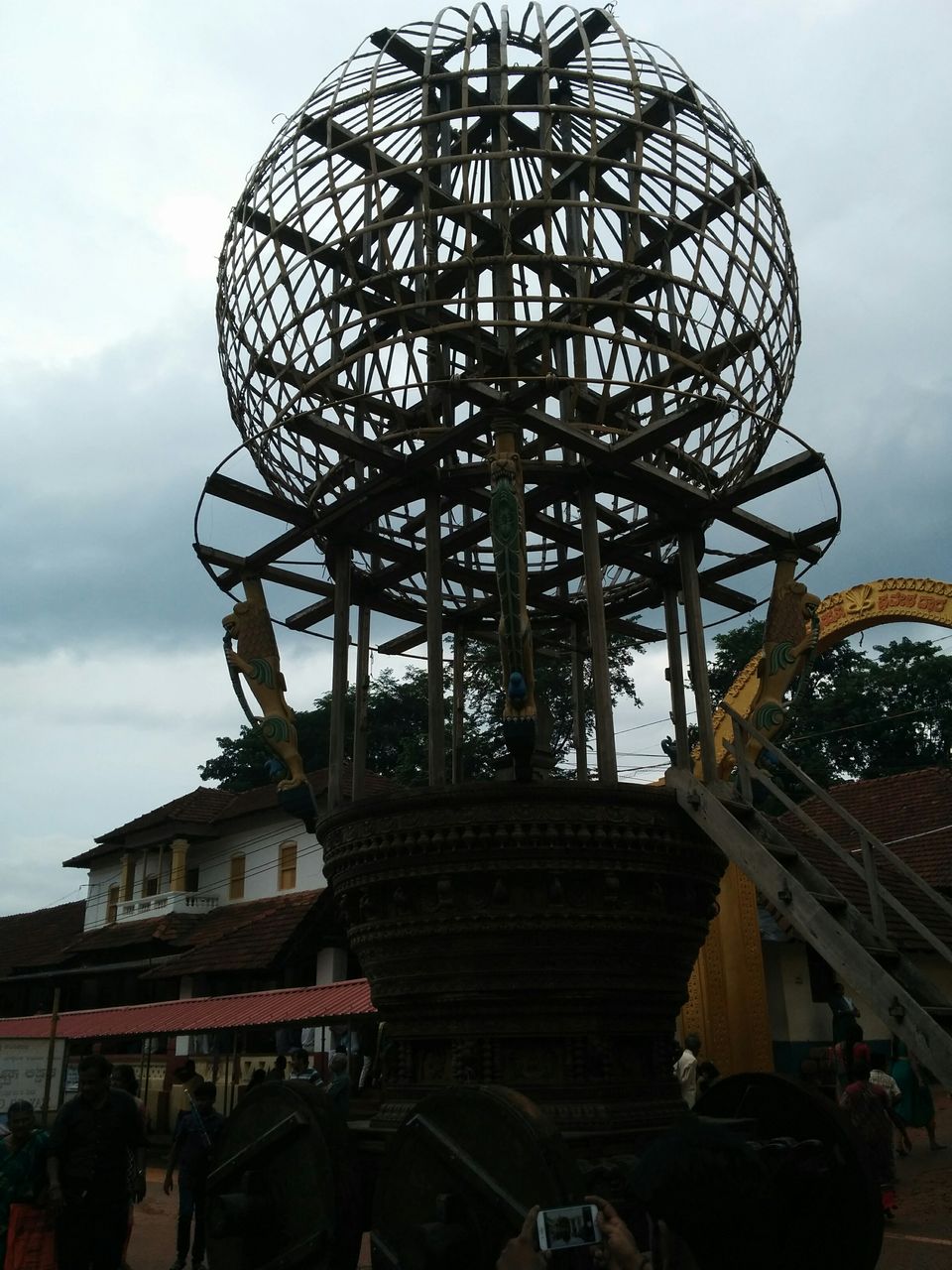 Sakleshpur:
One of beautiful hill stations in the district of Hassan, which was surrounded by dense forest. This hill station was famous for the spices along with coffee and tea plantations. We have decided to go to Manjrabad fort which was built by Pallada dore, but it was famous for the activities of Tippu Sultan. He used this fort as jail during his reign. This is hill top fort, there is step way to reach this fort, there 200-300 steps to reach the hill top. Once we reached the hill top, we can find beautiful landscapes. It has a star-shaped fort, with a hillock in the center and eight corners. After visited this fort, we have completed our lunch in the nearby hotel and headed to our hotel.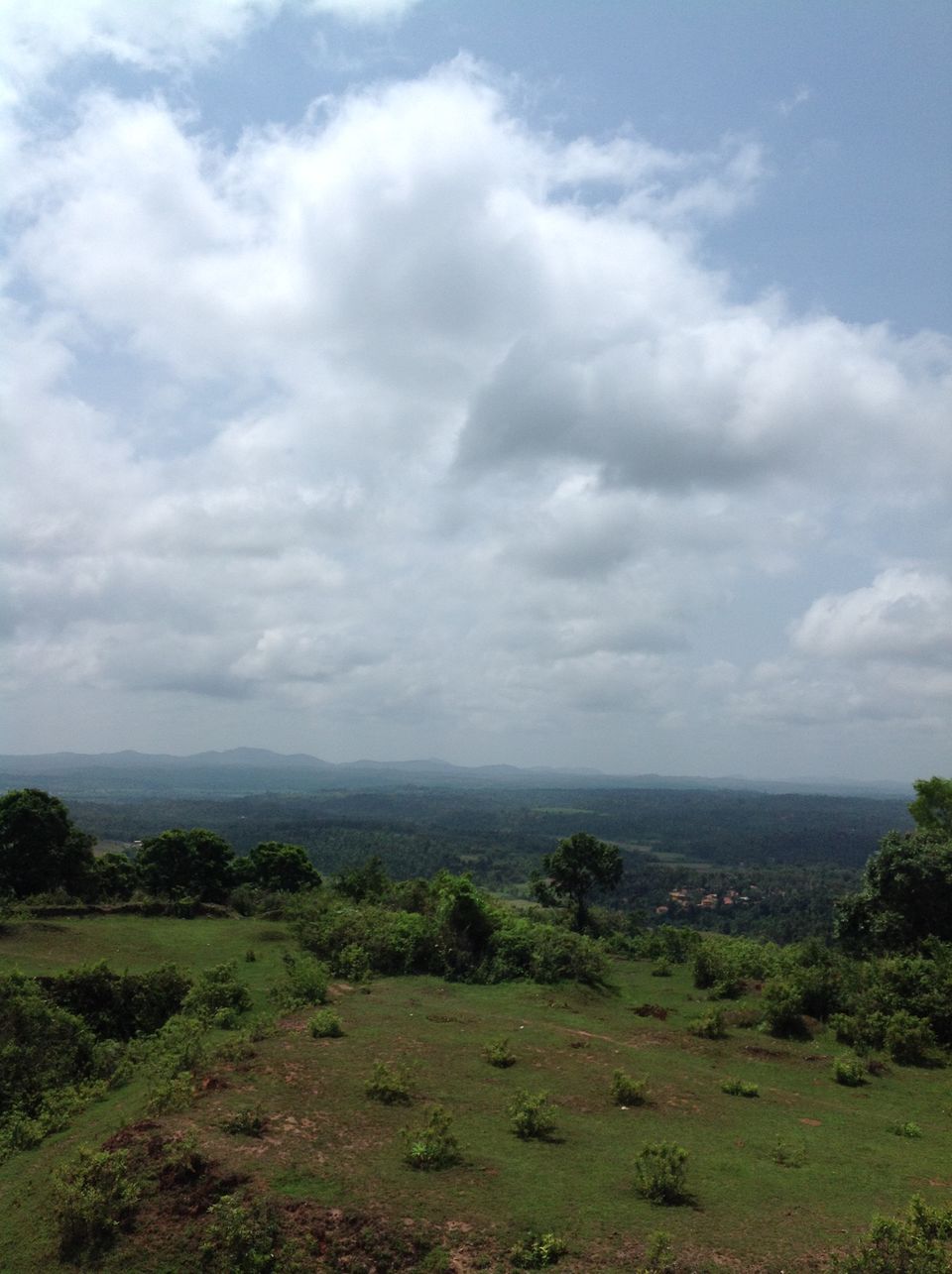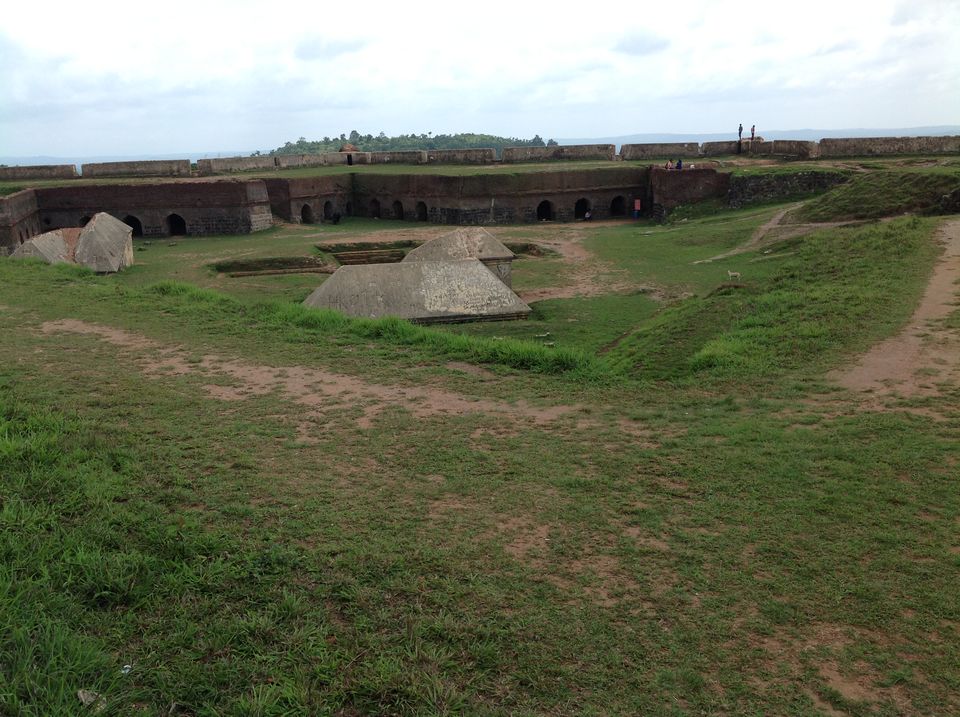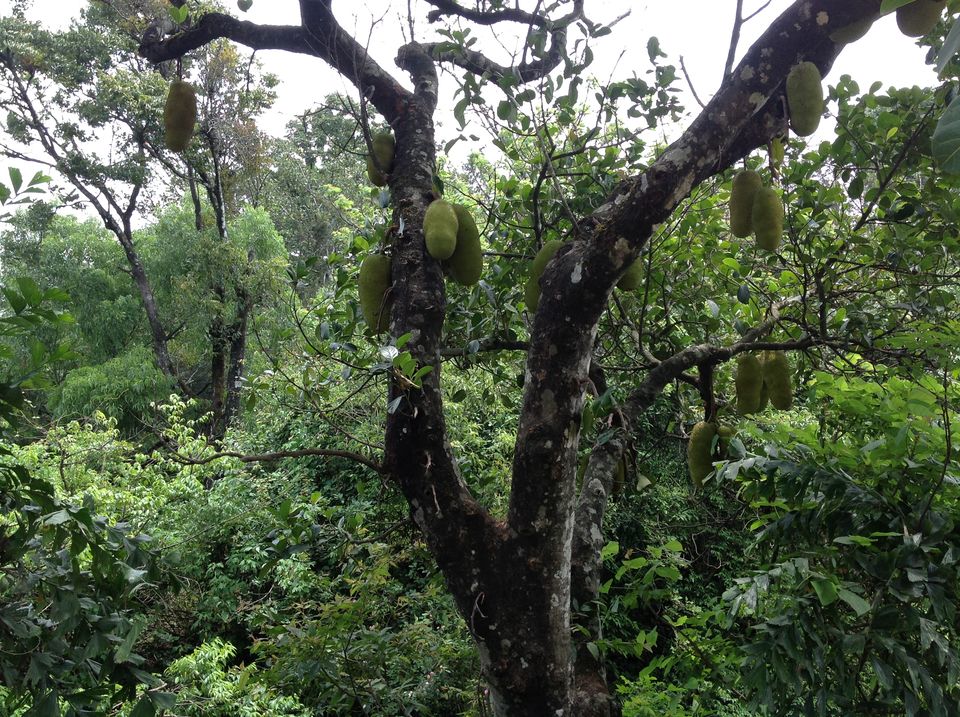 Couple of suggestion, I would like to give to the people who are willing to travel, please remember the following things.
1. If anyone willing to stay at Dharmasthala, it would be suggested to book the accommodation in online before 48 hours of your arrival. Online accommodation would be closed prior to 48 hours of your stay.
2. If anyone willing to stay at Sakleshpur, it would be better to reach the destination by 05:30 PM, so that you've ample amount of time to check the hotels or home stays for best prices.