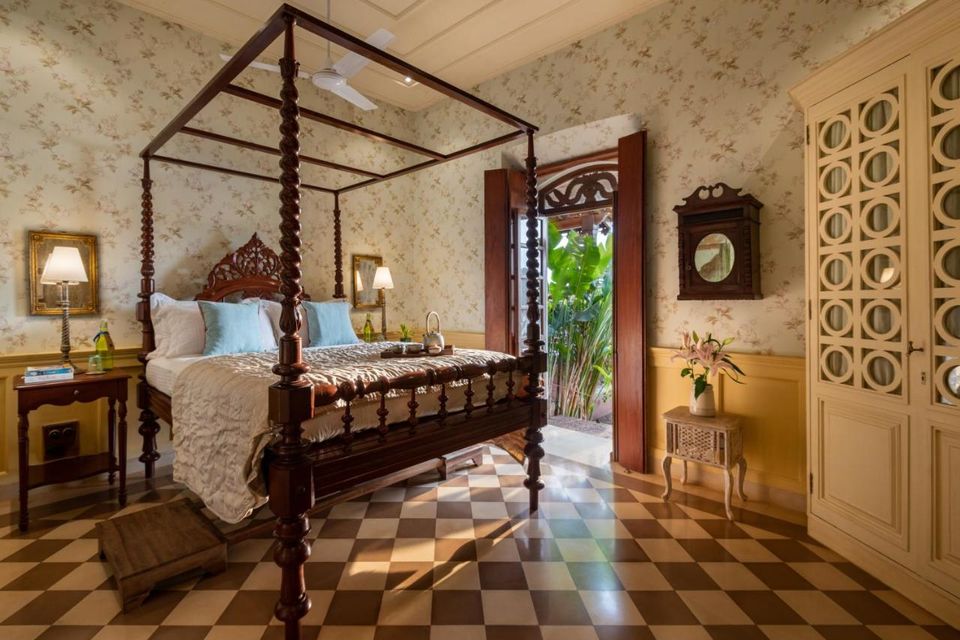 Goa is a place flooded with hotels, homestays and resorts. But it is rare to find a place that allows your best friend with wagging tails. Get ready to forget the outside world, in a space that is tastefully designed for comfort and peace. A thoughtfully curated boutique heritage home awaits for you and your loved one to plan a vacation on the banks of Shiridao Lake.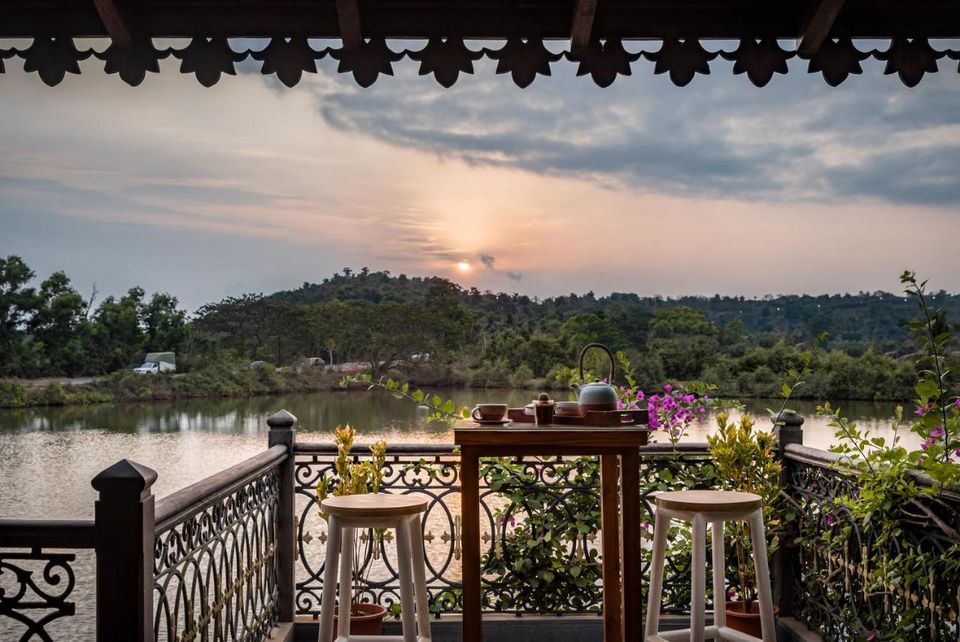 Built a century ago by Casimiro Honorato de Siqueira Nazare for his wife Maria Gracias and their five children 'Amrapali-House of Grace Collection by BluSalz' was originally known as Villa Morgado. Experience a unique luxury getaway that at this family home, carefully restored keeping in my the original decor with the help of local artisans.
Experience the Goan Heritage House
The spacious bedrooms welcome both you and your pets to stay in. Spend morning hours around the pool for a front seat to the orchestra of tropical birdsong or sunset on the waterfront verandah. The sunset over the lake is colourful and a surreal sight. Amrapali House of Grace is a luxury heritage home that comes with character and cosy vibes. If you love architecture, luxury and cosy rooms this is the place for you and your family!
Café Amrapali - Coffee, Cakes and Pets
The good thing about this boutique hotel is you can independently go to the cafe any time you like. This breezy location is by the waterfront, Café Amrapali offers mouth-watering gourmet desserts from our Le Cordon Bleu certified pastry chef, along with all kinds of yummy, freshly made treats, Full of Beans coffee and Tea Amo tea from tea estates in Assam. Candlelit dinners of kingfish cooked in banana leaf, by the pool, are very romantic and perfect for those date nights!
Location perfect for peace lovers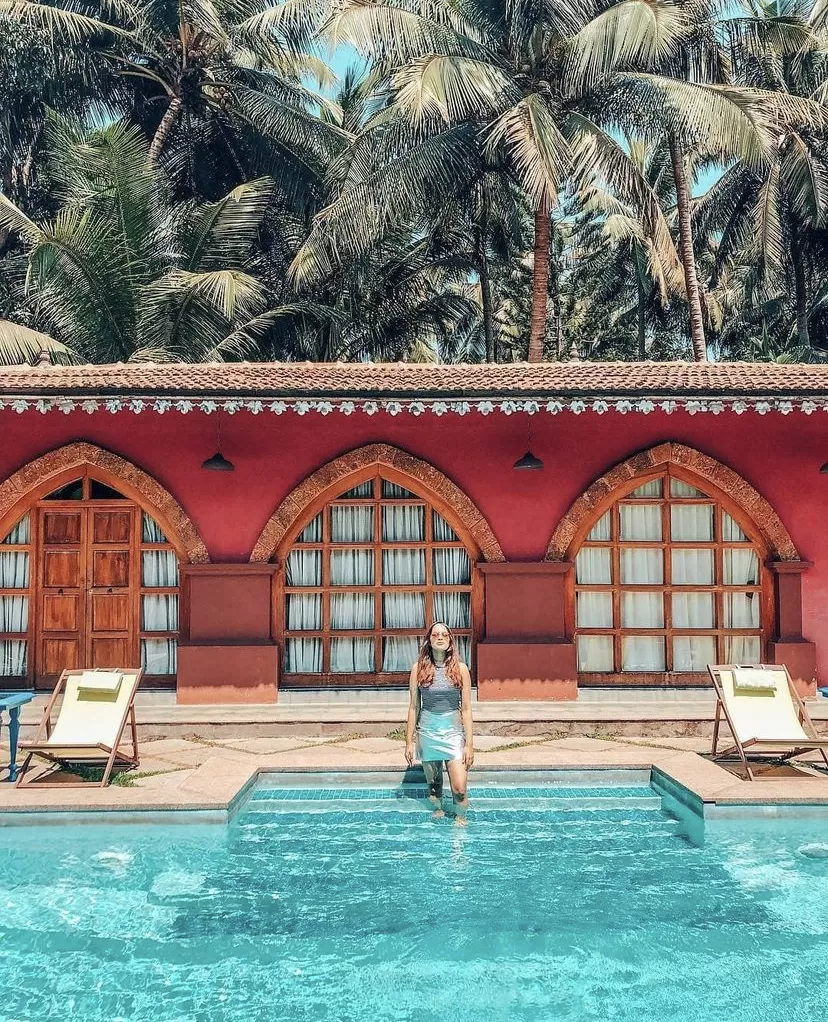 A location by the river and tropical gardens is something rare to Goa. Although you are close to the beach, you can stay river front and enjoy the blessings of Goan tropical nature. For beach lovers you can drive to Majorda beach or the Siridao fishing beach which is only a 10-minute walk. The best part is the sunset of flamboyant skies and soft sand. So what are you waiting for? Next time you plan a vacation to Goa, make sure you stay at this hotel, and I assure you to return with fond memories.
Address: AMRAPALI • House of Grace, 1105 Morgado Vaddo, Siridao bridge, Goa Velha, Tiswadi, 403108, India
Reservation & Hotel Inquiries
Timings: 10:00 am to 6:00 pm
Mobile : +91-932 275 3726
Email : stay@amrapali-houseofgrace.com
Price: INR 8,000/- approx.
Cafe Amrapali & Private Dinner Inquiries
Timings: 10:00 am to 7:00 pm
Mobile : +91-749 826 5731
Historical sites close to Amrapali-House of Grace
1. Reis Magos Fort (4.5 miles)
2. Church and Monastery of St Augustine (4.8 miles)
3. Mahalaxmi Temple (4.7 miles)
So are you excited for your next Goan vacation? Let us know what's your favourite part of Goa and what makes special to you.
Ready to travel for free? Earn credits and redeem them on Tripoto's weekend getaways, hotel stays and vacation packages after the pandemic is over!