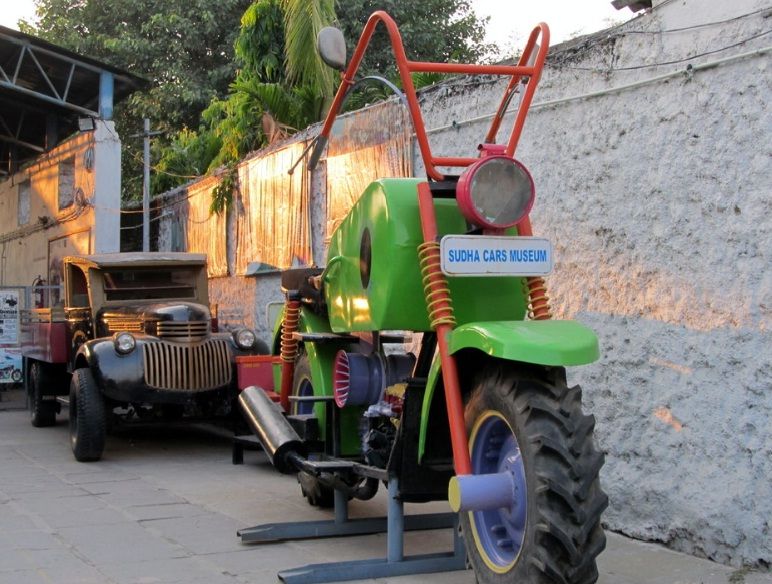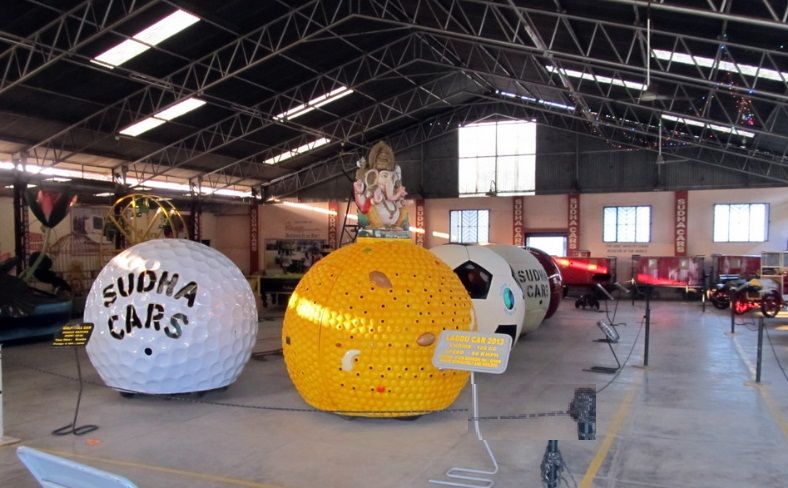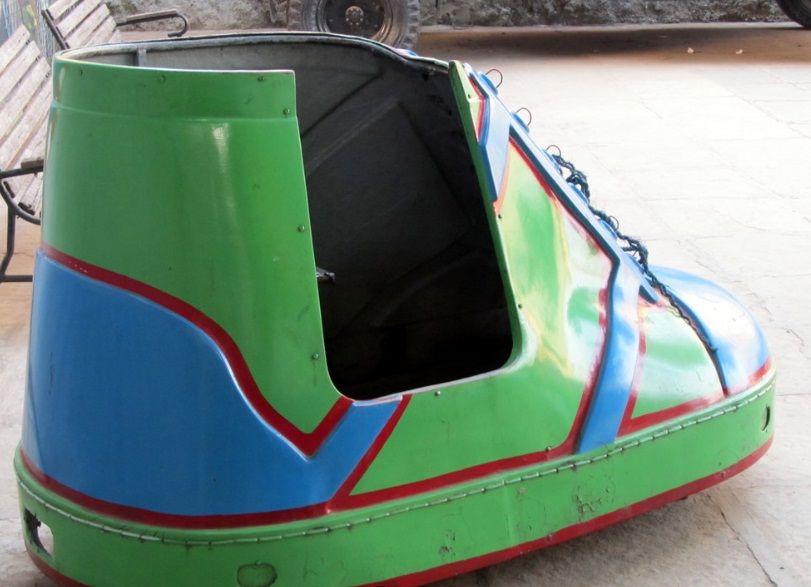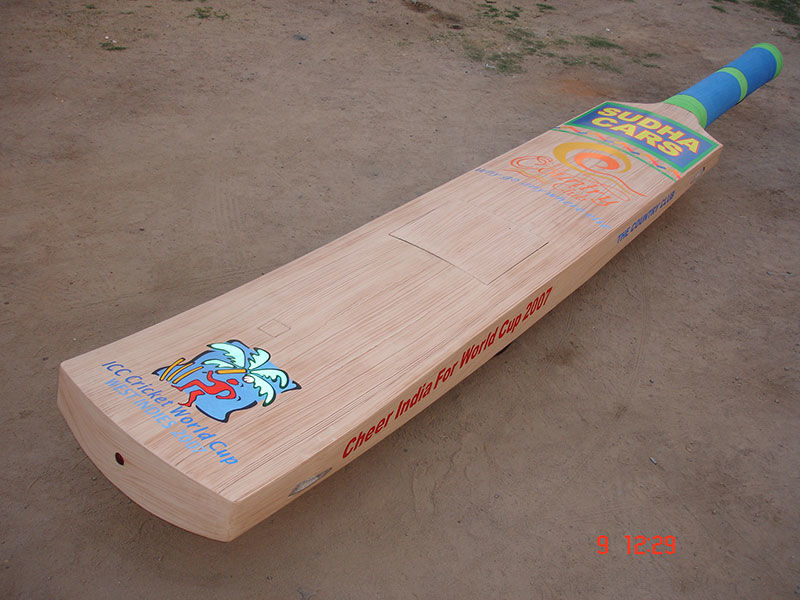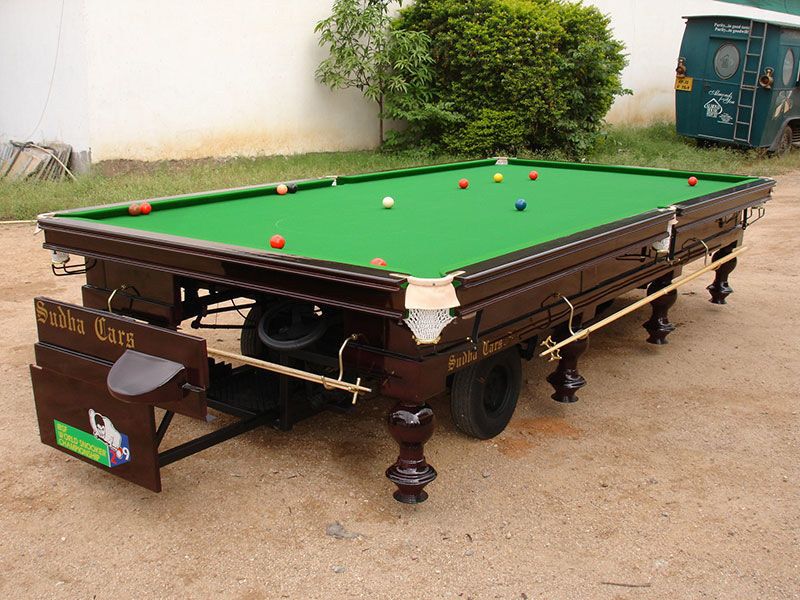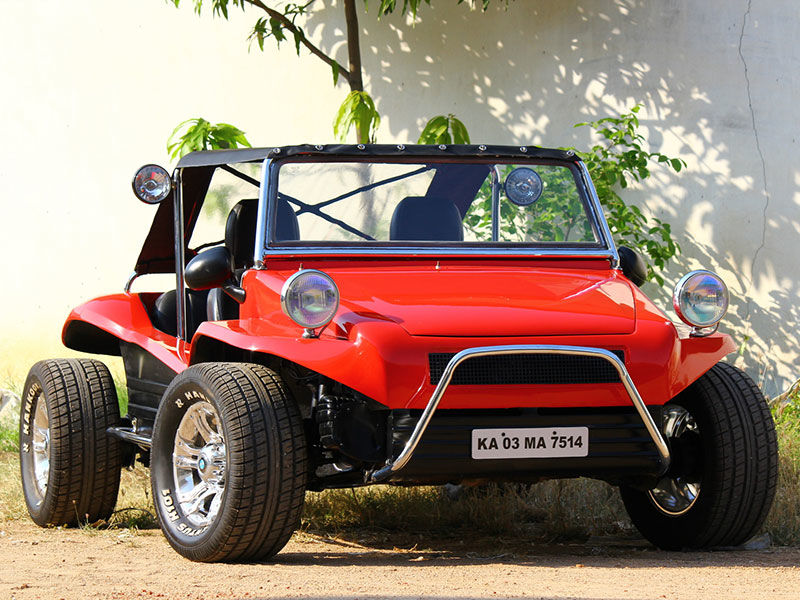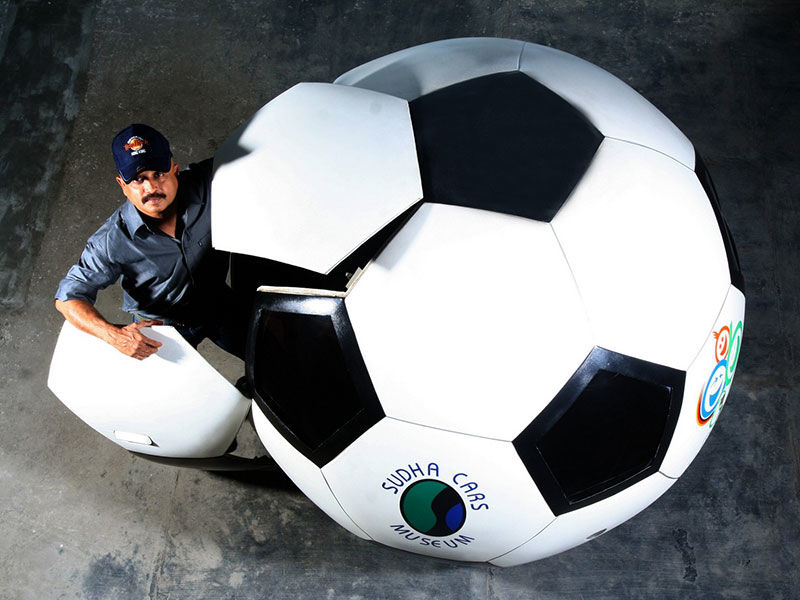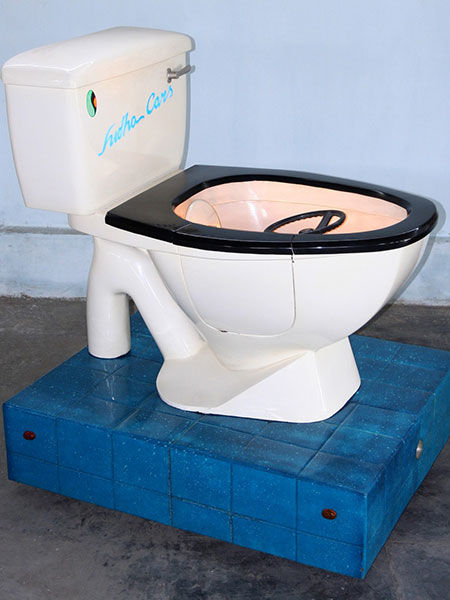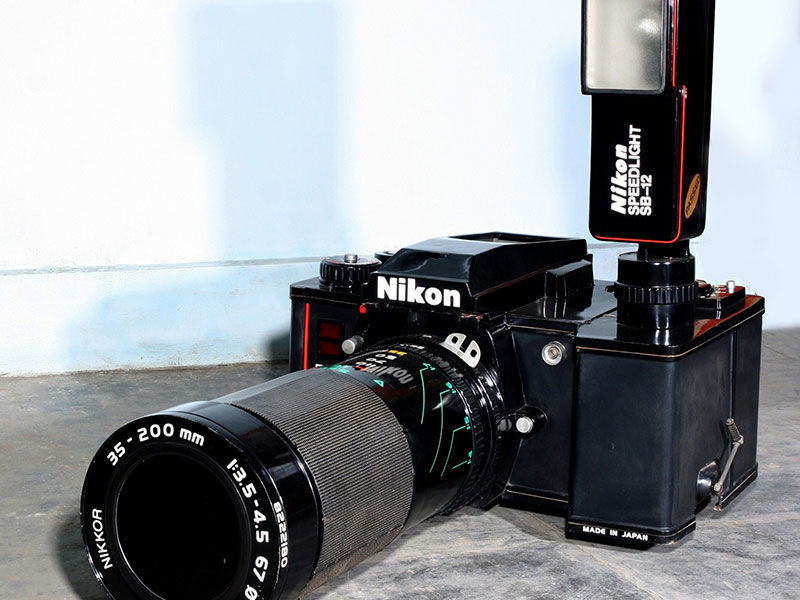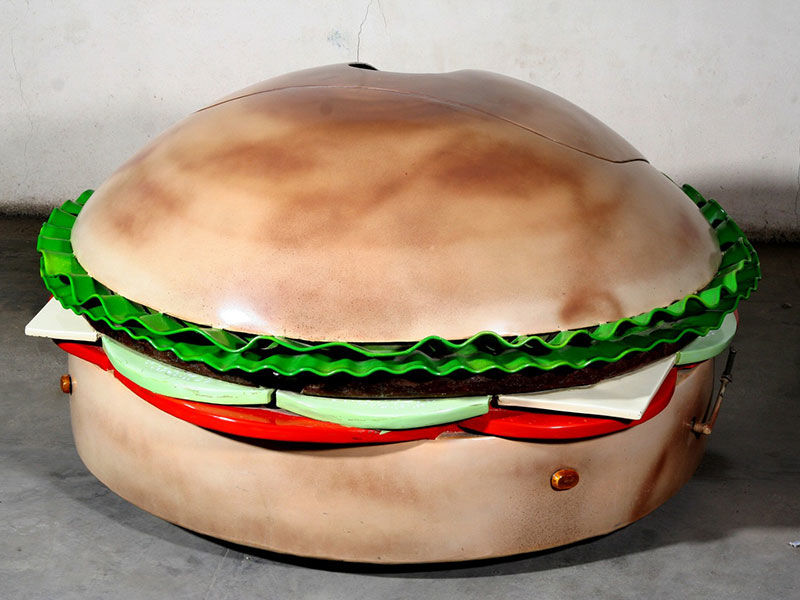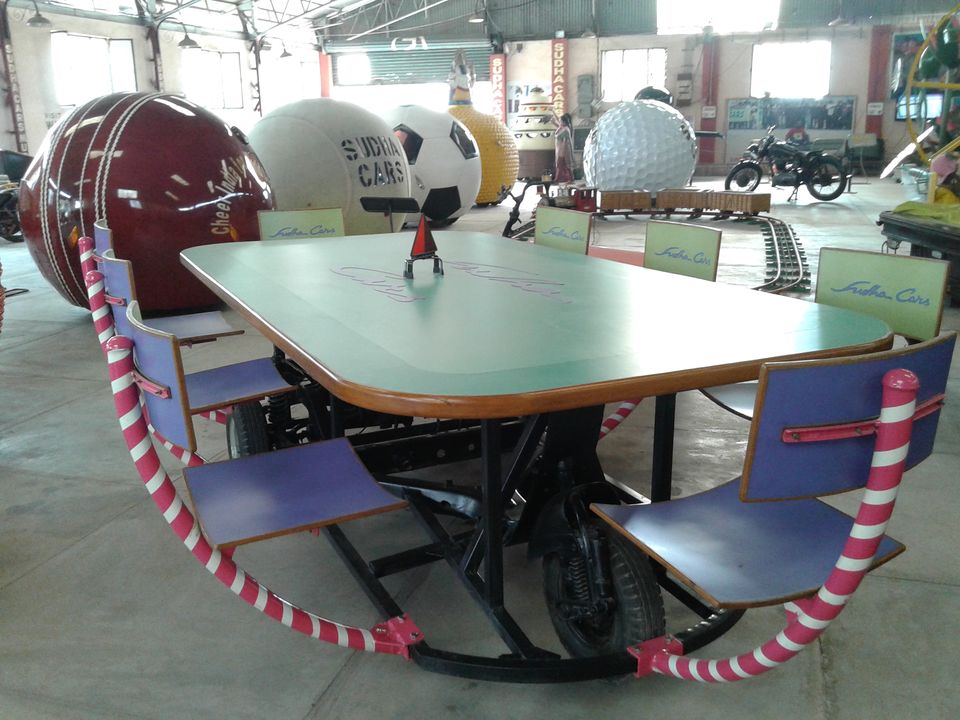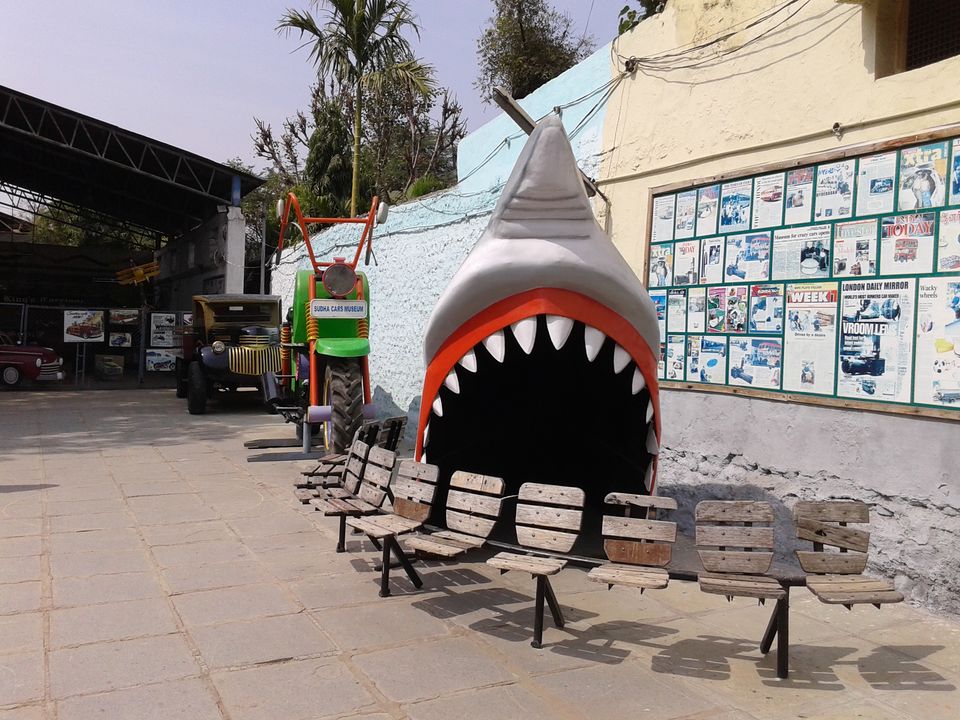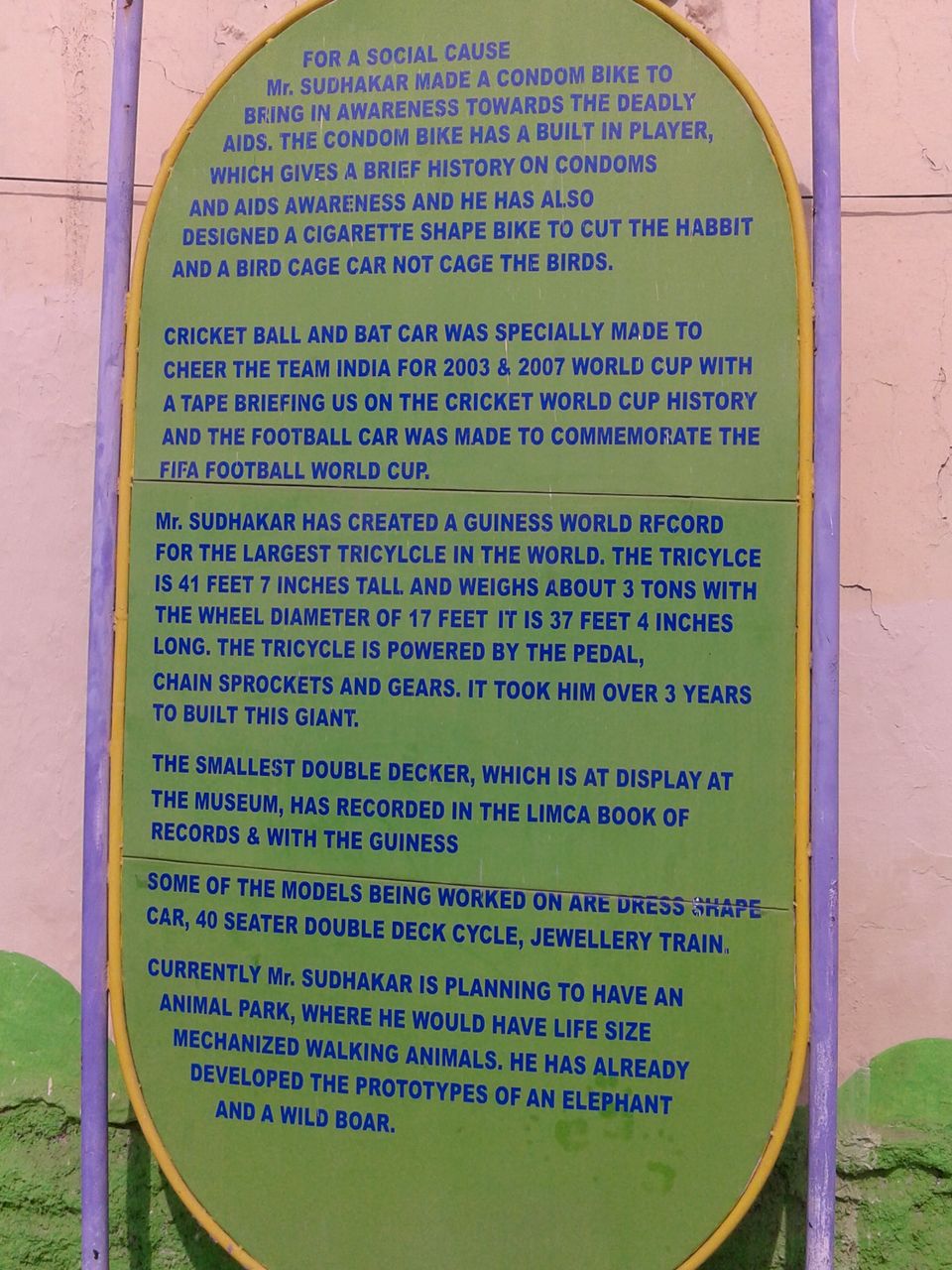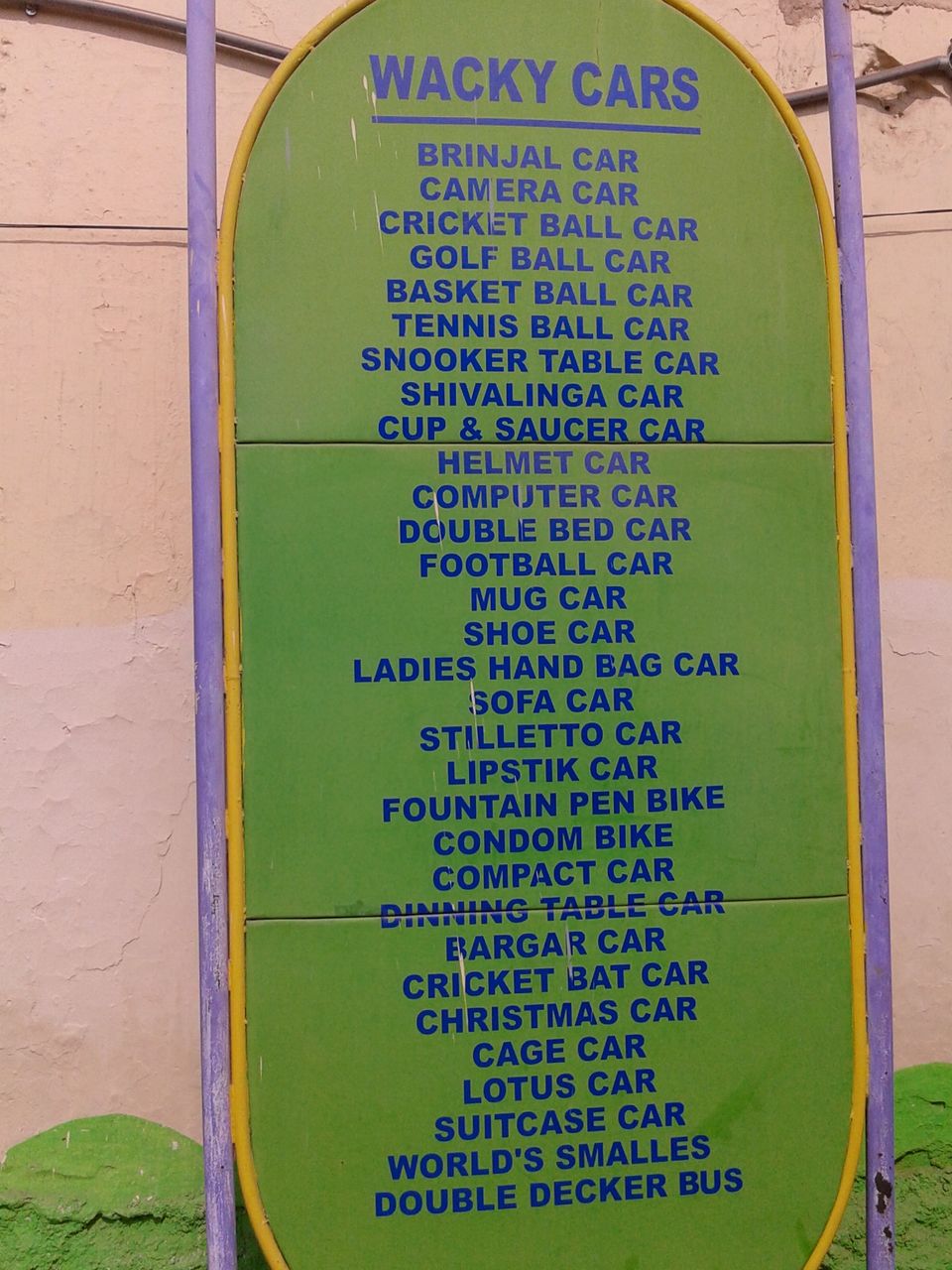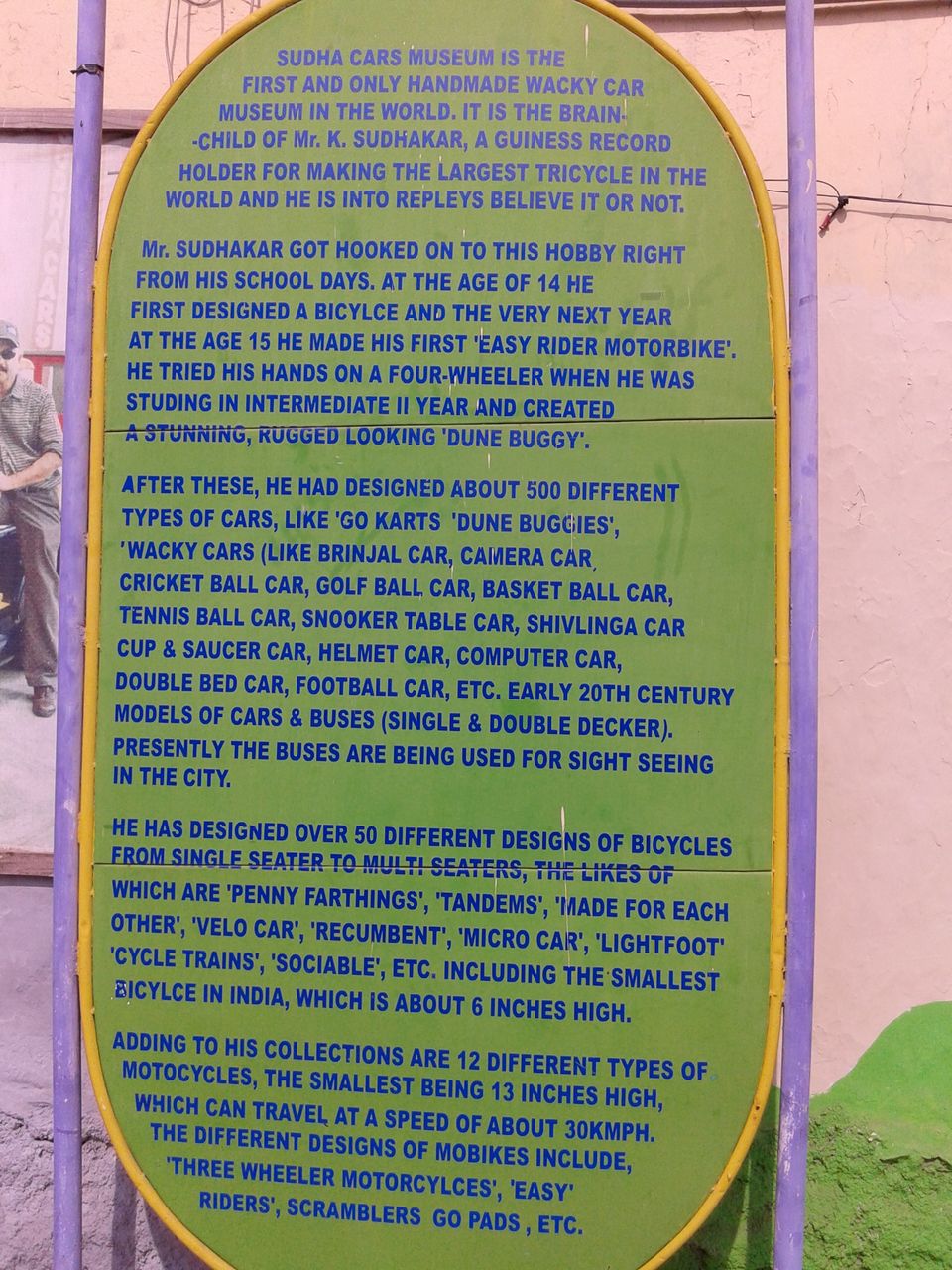 Sudha Cars Museum is the first and only handmade Wacky Car museum in the World. It is the brainchild of Mr. K. Sudhakar, a Guinness World Record Holder for making the Largest Tricycle in the World.
Mr. Sudhakar, got hooked on to this hobby right from his school days. At the age of 14 he first designed a bicycle and the very next year at the age of 15 he made his first "Easy Rider Motorbike". He tried his hands on a four-wheeler when he was studying in Intermediate II year and created a stunning, rugged looking "Dune Buggy".
A unique museum displaying amazing creativity. This is a museum of working cars all made from scrap. Some crazy cars can be seen like:
Double Bed Car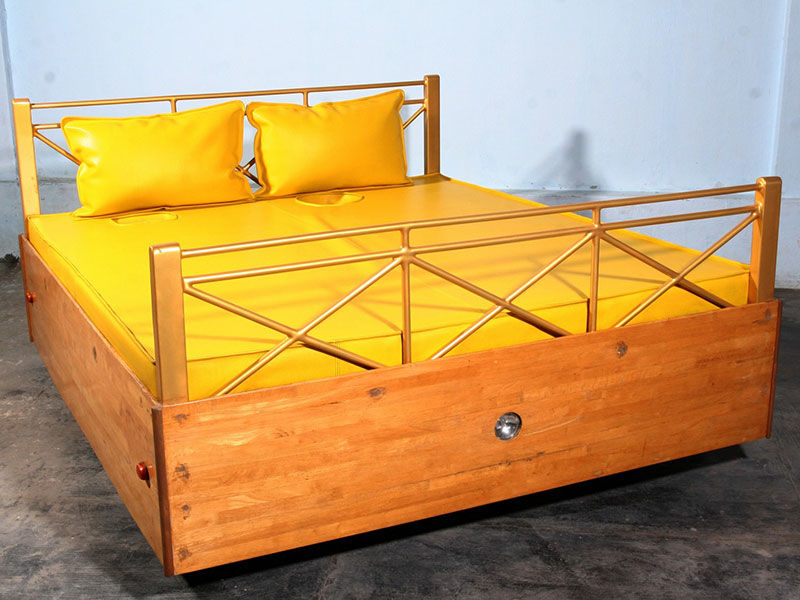 Lipstick Bike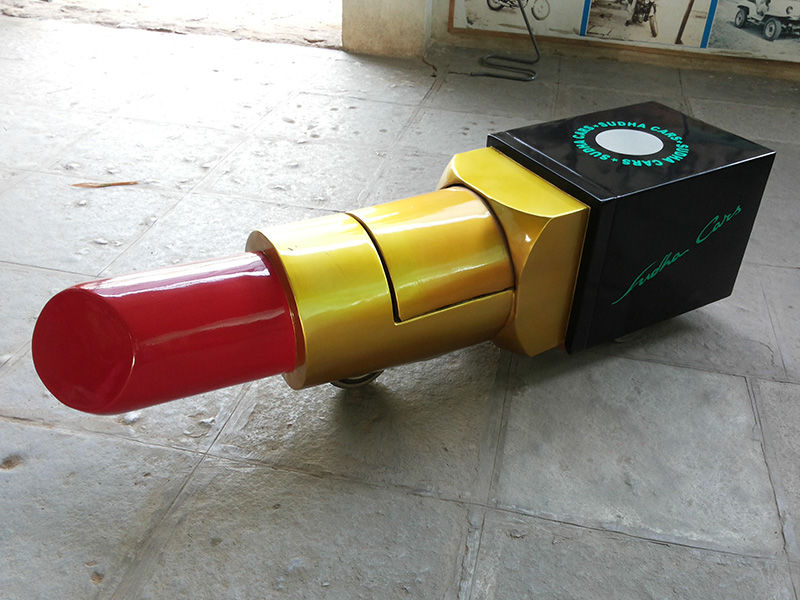 and many more...
If you are crazy about cars, you'll love it. If you are admirer of art, you'll very much like it!

It is a living example of art, creativity and a will to do something huge. A place which will make you fall in love instantly and wow you with its wonderfulness. It is an example of a man's dedication and his passion for cars. There are running cars in almost every shape one can think of. An ornament train with its bogies in the shares of jewelry; cars in the shape of bridal dresses; or the captivating ladies collection which includes cars in the shape of handbags, lipsticks, compact and stilettos and replica of red London Buses are just a few of the cars that you will see. Museum also houses vintage cars and displays many kinds of modified cars as well. Here you will find mainly three kinds of vehicles that have been showcased such as creative cars, commercial cars and bikes. This place also displays several designs of bicycles, each with a unique look and a catchy names like Penny Farthings, Made For Each Other, Tandems, etc. Several of the cycles simply hang on walls and from the ceiling.

The whole thing is divided in warehouses and each has several cars and bikes and cycles all unique than the other.
It is a great place and you will simply love being here and especially kids will love the cars which can be seen here.
Note: It's very near to zoo park. So don't miss this place if you visit zoo park.