The diversity of India reflects not only through its culture and tradition but also through its unique monuments, architecture and museums. Having some of the country's most interesting, unique, and intriguing artefacts, these museums boast of tremendous variety. From Sulabh International Museum of Toilets to Antarang Sex Health Information Art Gallery and Mayong Black Magic and Witchcraft Museum, there is a long list of quirky places that will offer you a mind-boggling experience.
Where: RZ-83, Sulabh Bhawan, Palam Dabri Road, Mahavir Enclave, New Delhi, Delhi 110045
Theme: Toilet
Sulabh International Museum of Toilets has a rare collection of facts, pictures and objects detailing the historic evolution of toilets from 2500 BC to date. There is an extensive display of privies, toilet furniture, chamber pots, bidets and water closets. It also has a rare collection of beautiful poems based on toilets and their usage.
Entry fee: Free
Timings: 8am to 8pm
Mayong Black Magic and Witchcraft Museum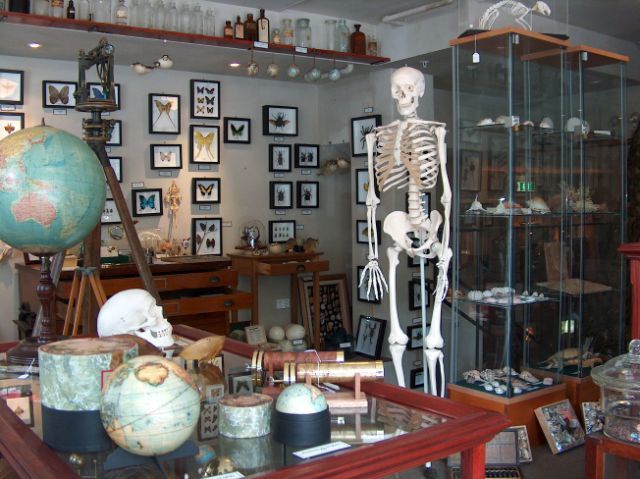 Where: Mayong, Assam
Theme: Black magic
Situated on the bank of river Brahmaputra, Mayong is known as the Land of Black Magic. The place holds dark secrets of black magic from history where incidents of men disappearing into thin air, people becoming animals, and untamed beasts magically becoming tame, are still discussed. Relics of black magic are preserved in this museum of the Indian capital of black magic.
Timings: 10am to 6pm
Entry fee: ₹5 for Indian visitors, ₹20 for foreign visitors
Where: RK Beach Rd, Panduranga Puram, Visakhapatnam, Andhra Pradesh
Theme: Submarine
INS Kurusura (S20) is a unique museum that was originally a Kalvari-class diesel-electric submarine of the Indian Navy. Having served for 31 years, it was also a part of the Indo-Pak War of 1971. The submarine was decommissioned in the year 2001, and after that it was converted into a museum. Situated along the Ramakrishna Mission Beach in Visakhapatnam, the museum offers insight into how a submarine looks, functions, the crew members and how they live.
Timings: 2pm to 8:30pm
Entry fee: ₹40 per person 
Where: Hosur Road, Lakkasandra, Hombegowda Nagar, Bengaluru, Karnataka
Theme: Human brain
The Brain Museum situated in National Institute of Mental Health & Neuro Sciences (NIMHANS) was set up in 1995 to promote research in neurobiology. It was made in association with the Central Government's Department of Science and Technology, Department of Biotechnology, and the Indian Council of Medical Research (ICMR). Visitors get to know the brain inside out including anatomy, physiology, neurology, psychology, psychiatry, and neurosurgery.
Timings: 2.30pm to 4.30pm
Entry fee: Free
Where: Jodhpur, Rajasthan
Theme: Brooms
Arna Jharna, the Desert Museum of Rajasthan, is a popular attraction in Jodhpur. The museum depicts the lifestyle of people living in villages of Rajasthan. Arna Jharna is a quirky and wonderful museum located in the open desert. The museum is also known as 'Museum of Brooms' due to its panoramic display of hundreds of brooms from the far corners of Rajasthan.
Timings: 8:00am to 6:00pm
Entry fee: Free
Antarang Sex Health Information Art Gallery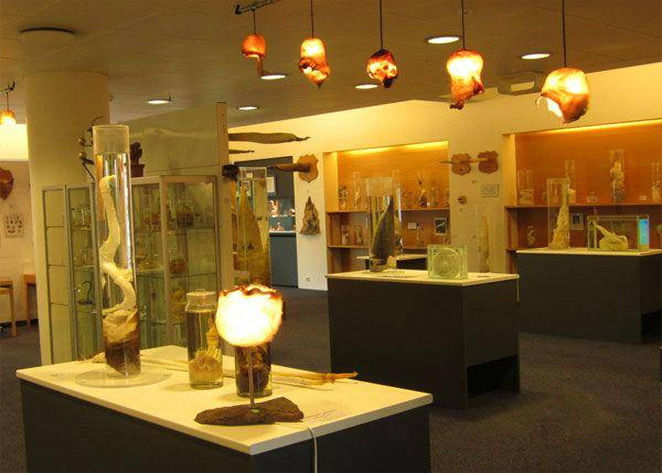 Where: Mumbai, Maharashtra
Theme: Sexual health
Antarang Sex Health Information Art Gallery is dedicated for educating about the human body, sexuality and AIDS. A one of a kind kind museum in South Asia, the Antarang Museum was originally founded in Mumbai in 2002 as a result of the joint efforts of Municipal Corporation of Greater Mumbai and the Mumbai District Aids Control Society (MDACS) following an increase in AIDS cases in the area.
Timings: 10am to 6pm
Entry fee: Free
Where: Hyderabad
Theme: Cars
The first and only handmade wacky car museum in the world, Sudha Cars Museum is situated in Hyderabad. It is the brainchild of Mr. K. Sudhakar, a Guinness World Record holder for making the largest tricycle in the world. The museum displays commercial and creative cars that woo both adults and children.
Timings: 9:30am–6pm
Entry fee: ₹50 per person
These were some of the most unique museums spread across different parts of the country. Along with providing information in different themes, these museums are sure to keep you intrigued.
Have you ever been to any of these museums? Share your experience with Tripoto community here.
For some amazing travel videos, visit Tripoto's YouTube channel.