We learn the true meaning of life only when we unlearn everything and we can only do it with the help of travelling or with the help of music or with the both. If you love travelling and music then it's the right time for you to pack your bag, plug your headphones, turn on the volume and enjoy the world. Here are 25 best travel songs which can make your journey memorable.
1. Long Nights – Into the wild
'Have no fear
For when I'm aloneI'll be better off Than I was before
I've got this lightI'll be around to growWho I was beforeI cannot recall
Long nights allow Me to feel I'm falling
I am falling'
2. Azaadiyaan – Udaan
'Pairon ki bediyan khwabon ko baandhe nahi re
Kabhi nahi re..
Mitti ki parton ko nanhe se ankur bhi cheere
Dheere dheere..
Iraade hare bhare, jinke seeno mein ghar kare
Woh dil ki sune kare, na darey, na darey
Subah ki kirno ko rokein jo salaakhein hai kahaan
Jo khayalon pe pehre daale wo aankhein hai kahaan
Par khulne ki deri hai parinde ud ke choomenge..
Aasman aasman aasmaan'
3. Paradise – Coldplay
'When she was just a girl
She expected the world
But it flew away from her reach so
She ran away in her sleep
And dreamed of
Para-para-paradise, Para-para-paradise,
Para-para-paradise
Every time she closed her eyes'
4. Yunhi Chala Chal Rahi – Swades
'Dekhoon Jidhar Bhi In Raahon Mein,
Rang Pighalte Hain Nigaahon Mein
Thandi Hawa Hai, Thandi Chaanv Hai,
Door Woh Jaane Kiska Gaanv Hai
Badal Yeh Kaisa Chaya, Dil Yeh Kahan Le Aaya
Sapna Yeh Kya Dikhlaya Hai Mujhko
Har Sapna Sach Lage, Jo Prem Agan Jale
Jo Raah Tu Chale Apane Man Ki
Har Pal Ki Seep Se Moti Hi Tu Chhune
Jo Tu Sada Sune Apne Man Ki
Yun Hi Chala Chal Rahi'
5. Wandering- Radical Face
'Well, I know it's a good life
Yeah, I know it's a good life
But I've gotta keep moving
I was made to keep moving
And I know it's a long shot
It was always a long shot
But I'm trusting my aim now
Yeah I'm trusting my aim'
6. Hum Jo Chalne Lage - Jab We Met
'Baithe baithe aise kaise koi
Rasta naya sa milein
Tu bhi chalein main bhi chaloon,
honge kam yeh tabhi faasalein
Aao tera mera na ho kisise waasta
Aao milo chalein, jaana kahaan na ho pata
Hum jo chalane lage,
chalane lage hain yeh raaste
Aa ha ha ha
manjil se behtar lagane lage hai yeh raaste'
7. Best Day of my life - American Authors
'I had a dream so big and loud
I jumped so high I touched the clouds
Wo-o-o-o-o-oh
I stretched my hands out to the sky
We danced with monsters through the night
I'm never gonna look back
Whoa, I'm never gonna give it up
No, please don't wake me now
This is gonna be the best day of my life'
8. Ilahi - YJHD
'Mera falsafaa kandhe pe mera basta
Chala main jahaan le chala mujhe rasta
Boondon pe nahin
Gehre samandar pe woh oo woh...
Ilahi mera jee aaye aaye
Ilahi mera jee aaye aaye ho...'
9. Patakha Guddi - Highway
'Jugni rukh peepal da hoi
Jis nu pooje taa har koi
Jisdi phasal kise na boyi
Ghar vi rakh sake na koi
Rastaa naap rahi marjaani
Patthi baarish da hai paani
Jab nazdeek jahaan de aani
Jugni maili si ho jaani'
10. Society - Into The Wild
'It's a mystery to me
We have a greed
With which we have agreed
And you think
You have to want more than you need
Until you have it all, you won't be free
Society, you're a crazy breed
Hope you are not lonely without me'
11. Kyon - Barfi
'Sun khankhanati hai zindagi
Le Humein bulati hai zindagi
Jo karna hai woh aaj kar
Naa isko taal baawre Aha ha
Kyun na hum tum
Chale tedhe-medhe se raston pe nange paanv re
Chal bhatak le na baawre'
12. Chhod Aaye Hum Wo Galiyaan – Maachis
'Chhod aae hum vo galiyaan
Jahaan tere pairon ke
Kanval giraa karate the
Hanse to do gaalon men
Bhanvar padaa karate the
Jahaan tere pairon ke
Kanval giraa karate the
Hanse to do gaalon men
Bhanvar padaa karate the
He terii kamar ke bal pe
Nadi mudaa karati thi
Hansii teri sun sun ke
Fasal pakaa karati thi'
13. Because I Am Happy - Pharrell Williams
'It might seem crazy what I'm about to say
Sunshine she's here, you can take a break
I'm a hot air balloon that could go to space
With the air, like I don't care baby by the way
Because I'm happy
Clap along if you feel like a room without a roof
Because I'm happy
Clap along if you feel like happiness is the truth
Because I'm happy'
14. Bezubaan - Piku
'Jeene ki ye kaise aadat lagi
Bematlab ye karze chadh gaye
Haadson se bach ke jaate kahaan
Sab rote hanste seh gaye
Ab ghalatiyan jo maan li toh theek hai
Kamzoriyon ko jo maat di toh theek hai
Jheeni jheeni inn saanson se
Pehchaani si awaazon mein
Goonje hai aaj aasmaan
Kaise hum bezubaan'
15. A sky full of stars- Coldplay
'Cause you're a sky, 'cause you're a sky full of stars
I'm gonna give you my heart
'Cause you're a sky, 'cause you're a sky full of stars
'Cause you light up the path'
16. Jaane kya dhundhta hai ye mera dil - Lucky Ali
'Bechehra sa koi sapna hai voh
Kahi nahi hai phir bhi apna hai voh
Aise mere andar shamil hai voh
Mai hu behta dariya sahil hai voh
Hai kaha voh voh kidhar hai raaste kuch to bata
Kaun sa uska nagar hai rehguzar kuch to bata
Dhundti hai jisko nazre jane hai voh kidhar
Jane kya dhundta hai ye mera dil
Tujhko kya chahiye zindagi'
17. Pancheen Hojavan - Jasleen Royal
'Jee chaahe panchi ho jawan
Udda javan gaanda javan
Anchu shikran nu chu pawan
Es dunya di rahvan bhul ke
Fir kade na wapas aavan
Jee chahe panchee ho javan'
18. Counting Stars - One Republic
'Lately I've been, I've been losing sleep
Dreaming about the things that we could be
But, baby I've been, I've been praying hard
Said no more counting dollars, we'll be counting stars
Yeah, we'll be counting stars'
19. Roobaroo - Rang De Basanti
'Aandhiyon Se Jaghad Rahi Hai Lau Meri
Ab Mashaalon Si Bhad Rahi Hai Lau Meri
Naamo Nishaan Rahe Na Rahe
Ye Kaaravaan Rahe Na Rahe
Ujaale Mein Pee Gaya
Roshan Huaa Jee Gaya
Kyon Sehte Rahe
Ruu-Ba-Ruu Roshni Heyy'
20. Kya Khoya Kya Paya - Khamoshiyaan
'Mere mann chal duniya se ab door chale
Raahon ki ungli thaame chalte chale
Na khushi aur na gham ho jahaan
Dhoond le koi aisi jagah
Kya khoya kya paaya
Itna kyun soche hai
Tu hai nadiya, tu hai dariya
Kyun khudko roke hai'
21. Every teardrop is a waterfall - Coldplay
'I turn the music up, I got my records on
I shut the world outside until the lights come on
Maybe the streets alight, maybe the trees are gone
I feel my heart stop beating to my favorite song'
22. Udaan - Udaan
'Ik udaan kab talak yun qaid rahegi
Roko naa chhod do isey
Ik udaan hi sapno ko zindagi degi
Sapno se jod do isey'
23. Good Life - One Republic
'Oh this has gotta be the good life
This has gotta be the good life
This could really be a good life, good life
Say oh, got this feeling that you can't fight
Like this city is on fire tonight
This could really be a good life
A good, good life'
24. Phir se Ud Chala - Rockstar
'Phir se udd chala
Mitti jaise sapne ye kitta bhi palko se jhaado
Phir aa jaate hain
Kitte saare sapne kya kahoon kis tarah se Maine
Tode hain chhode... hain kyun
Phir sath chalein mujhe leke ude ye kyun'
25. Strange things will happen - The Radio Debt.
'Today was a pretty day, no disappointments
No expectations on your whereabouts
And oh, did I let you go? Did it finally show
That strange things will happen if you let them?
Today I didn't even try to hide
I'll stay here and never push things to the side
You can't reach me 'cause I'm way beyond you today'
Now, it's time to update your playlist and explore the world. Have a safe and musical journey. ^_^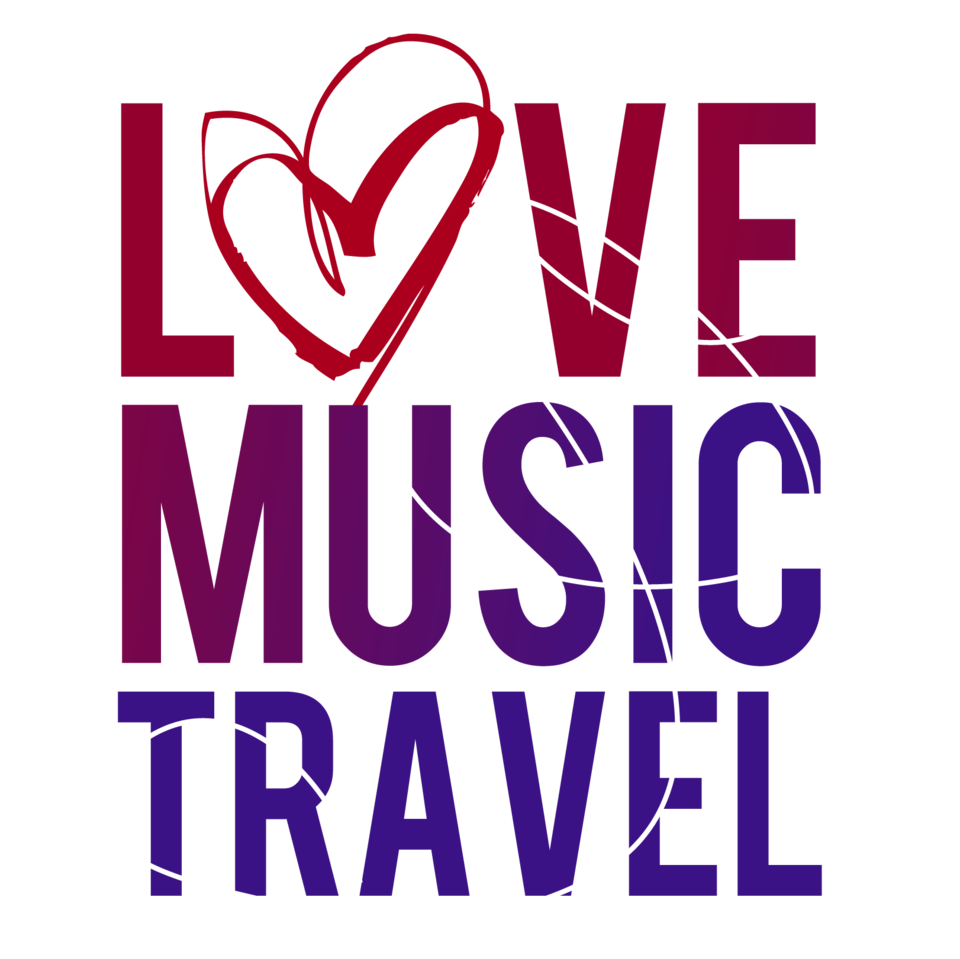 Frequent searches leading to this page:-
songs like phir se ud chala, songs like patakha guddi, songs similar to ilahi, songs like ilahi, raste song