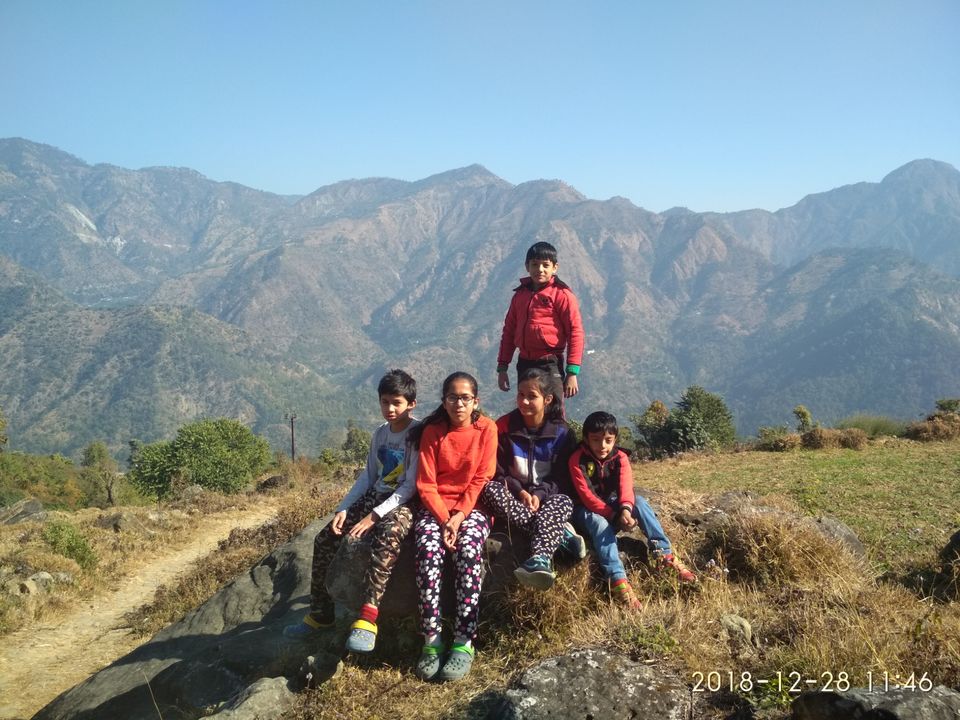 Holidays are fun but It's a challenge to keep our kids occupied and stay away from routine mobiles games / TV. This winter vacation we head out to explore simple kids activities to include more outdoor fun ,learning and greater family bonding.
Here are the list of activities that we tried out and it made our holidays full of fun for kids
1.Village Hiking .. Included 30 minutes -60 minutes morning walk ,exploring the village and hiking trails at our place and learning about village life.
2.Wood fire pizza- Kids made their own pizza with readymade bases , sauces and other vegetables..Yum !
3.Bonfire and barbeque nights- kids helped us set up the initial arrangement like arranging bricks ,collecting dry grass ,wood ,twigs to start up the fire every evening and in course learnt barbeque tricks.
4.Photography - They got an old workable camera phone to click whatever interesting they could see during their stay. End result is some interesting clicks of birds , trees, mountains. You get to see the world from your kids eyes .
5.Pajama party and movie time - Played kid's favourite movie with some home made popcorn and snacks in the evening with cousins and friends invited over to our place.
6.Local fruit picking in our orchard with kids and made local Pahadi recipe together.
6.Fun run - Enjoyed family run on the hill top .
The road is flat and the view is so fascinating and best part is that there is almost no traffic.The whole family enjoyed this activity.
Here are the clicks of the holidays .Hope your enjoy