ETU helps you transcend traditional boundaries and provides a travel experience that's a perfect blend of rusticity, offbeat experience, urban Himachal, and unconventional activities that makes one a traveler, not a tourist.
Each Day a New Experience, a New Himachal (Our Itinerary for 5D & 5N)
Irrespective of the number of days you spend in Himachal, your experience is going to be simply fantastic.
The best part, 'You can Always Customize your Himachal Trip to suit your taste'. Exploring Himalayas very own Himachal just can't get any better!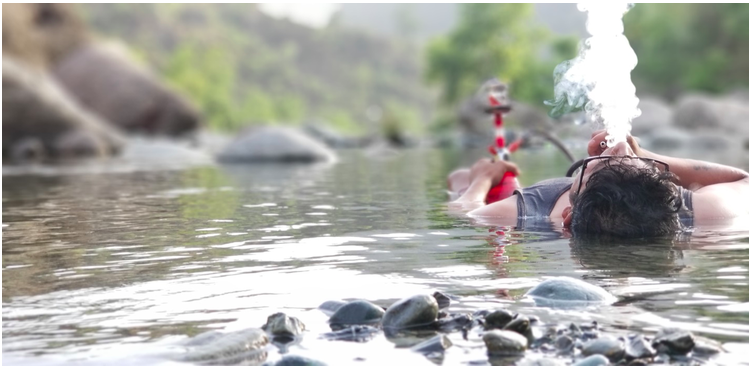 Day 1 - The Rustic/Rural Himachal
What's your idea of a Lazy Day?
Is it binge watching web series or your favorite movie?
We at ETU Adventures make it a little exciting!
The Rustic Himachal experience involves spending a day in ETU's very own homestay set amidst picturesque location.
The homestay surrounded by jungle and close to a Himachali village will provide you authentic Himachal experience. Here we will organize several fun games, both indoor and outdoor, as well as cook some delicious meal in most primitive way!
Yes, we will use wood as fuel and stove made up of clay.
And yes, not to forget the clay utensils which adds distinct flavor to the food!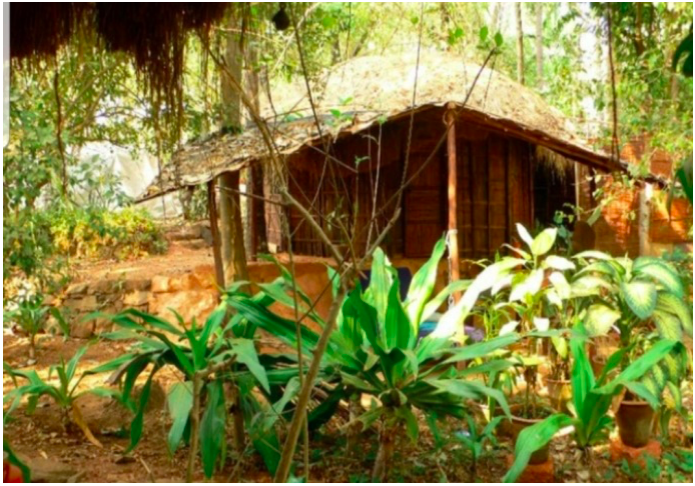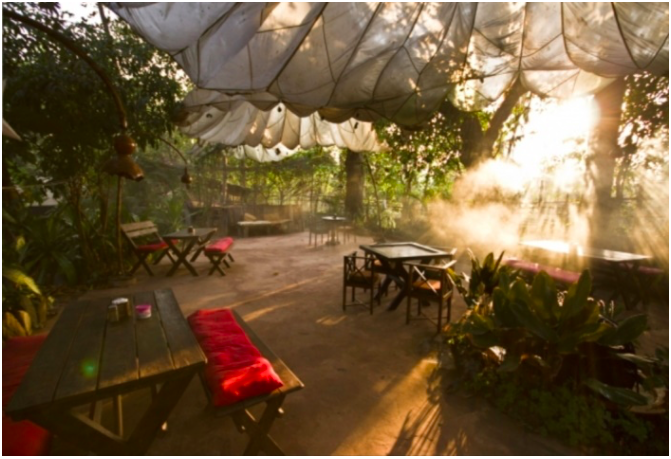 Day 2 - The Lively Himachal
This day filled with happening locations will be spent in Himachal's most well-known places. As per your preference we will plan the day in either of the following places:
• Dalhousie,
• Dharamshala,
• Kullu,
• Kangra,
• Shimla, or
• Chamba
In addition to exploring famous tourist spots of these places, we will also explore the amazing nightlife of these places.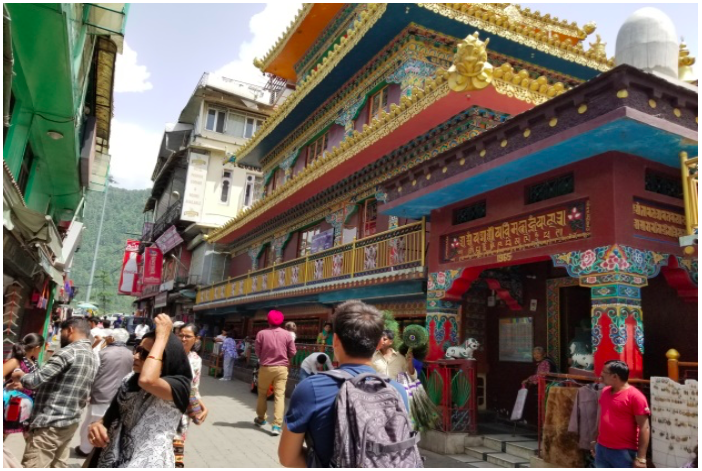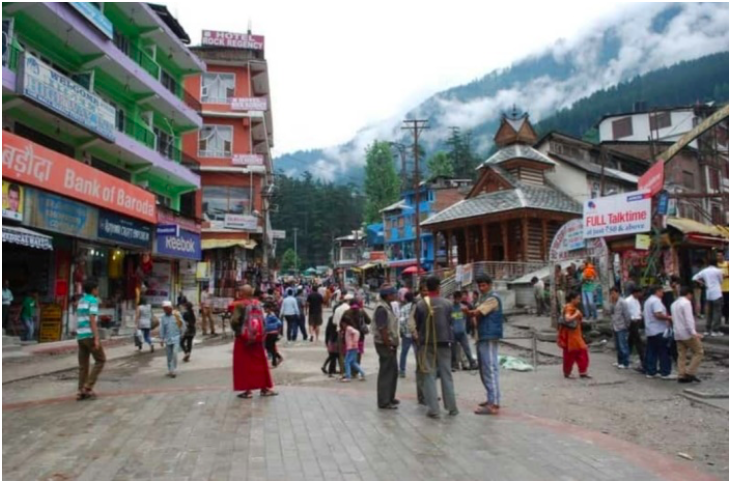 These places offer excellent ambience to relax and spend time with your family and friends.
And Yes, you can indulge in lots of Shopping too! At night the stay will be in a guest house located at one of the highest points of these places.
This will offer mesmerizing view and a wonderful opportunity to spend time near bonfire and enjoy delicious cuisines, Himachali as well as others!
Some of the activities you could in these places are
✓ Horse Riding
✓ Zorbing
✓ Paragliding
✓ Yoga
✓ Meditation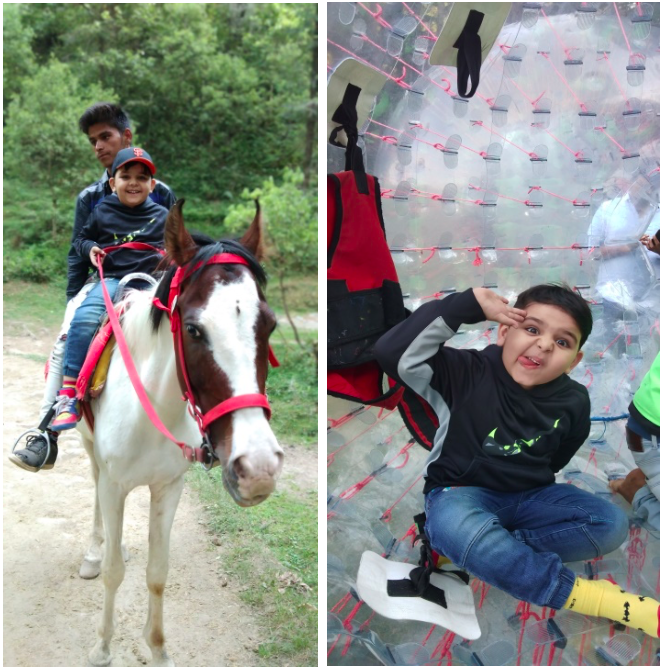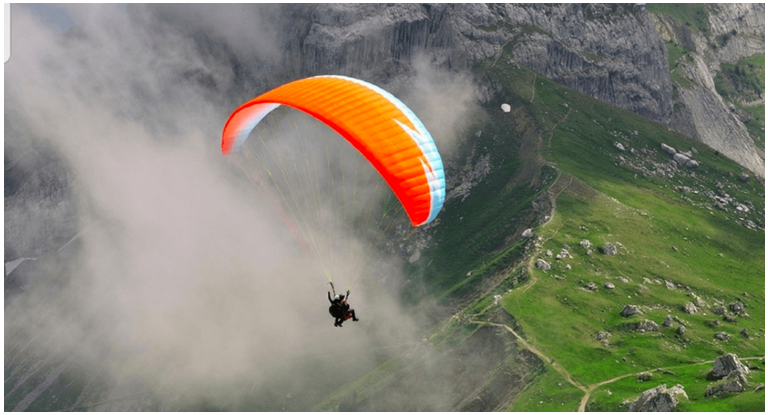 Day 3 - The Adventurous Himachal
A fun-filled day involving trekking of 3 to 5 hours. The trekking will involve medium hiking and can be done by people of all ages.
It is planned to be casual in nature so that you don't get tired and enjoy the Himachal's terrain to the maximum.
As per your preference we can plan trek distance and terrain. Some of the terrains where we can go are:
• Dainkund to Jot in Chamba,
• Hadsar in Bharmour,
• Nadi in Kangra and many more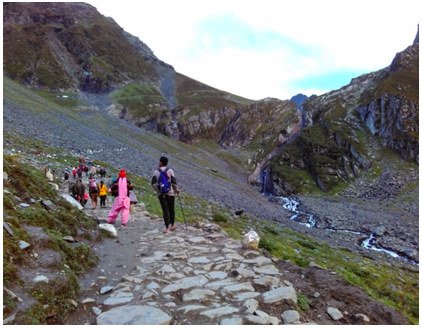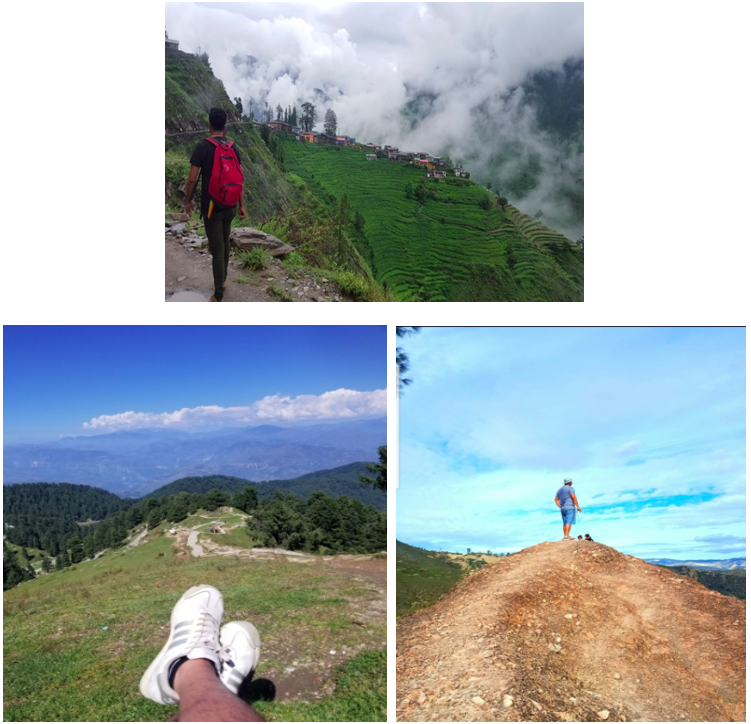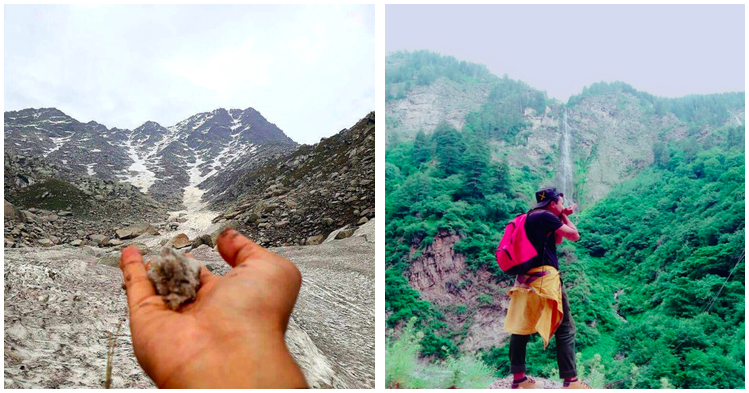 During evening we will check-in at a beautiful guest house located amidst the forest.
Here arrangements will be made for bonfire, delicious BBQ, and yes some music by our in-house artists.

Day 4 – The Riverside Himachal
Have you ever experienced full body mud pack?
If not, you can definitely try it on this day. It's not just refreshing but is also known to have therapeutic properties.
Also, have you ever swum in river's safe spots and what about fishing, as well as cooking the fish you caught?
If you haven't done these, then the best time to do them is NOW..!
We promise these activities will truly provide a Wow experience.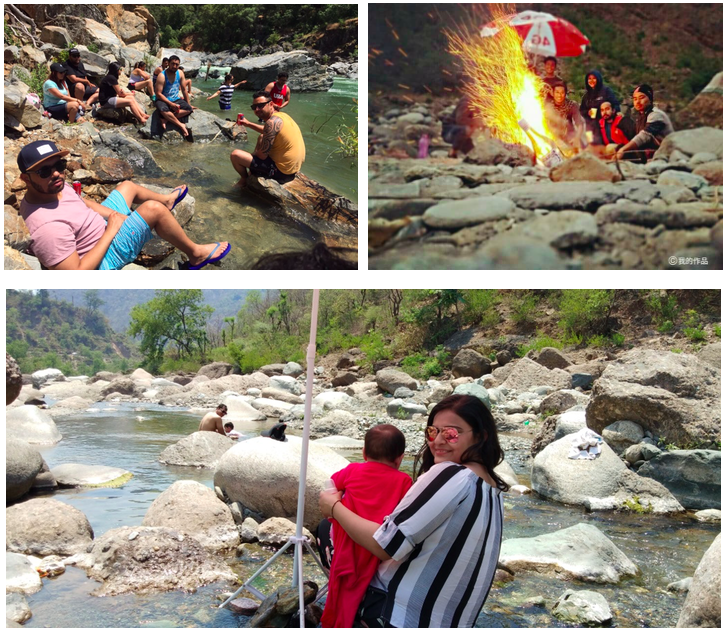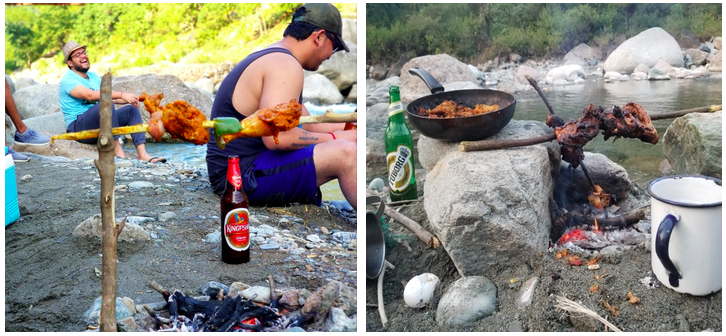 The Riverside Himachal is planned to include many unconventional activities like:
• Meditation near the calmly flowing river,
• Relaxing in the floating beds,
• Calm rafting, and
• Bathing in fresh water while our in-house cook prepares lip smacking delicacies!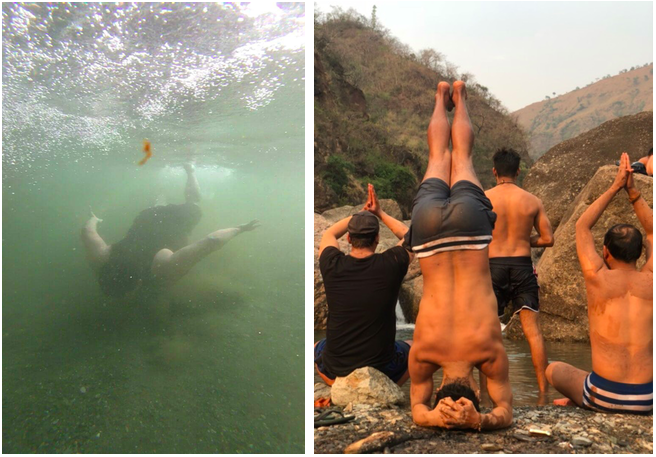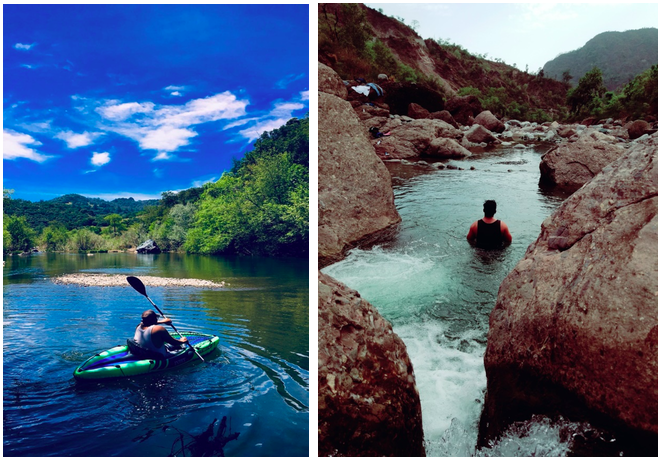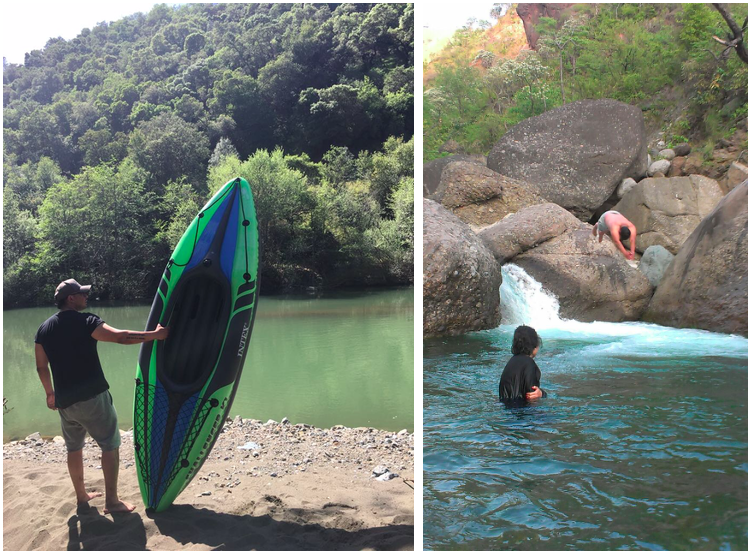 Day 5 - The Exotic Himachal
As the name suggests, this day is meant to explore the exotic locations of Himachal Pradesh.
The beauty of Himachal exists in its landscape that's comparable to none, and its waterfalls.
The mighty ever flowing rivers, gigantic dams, temples that are architectural delight, and the valleys that holds nature's truest beauty in its purest form!
On this day we will be staying at 'ETU's Home Stay' that offers excellent view of Himachal and indulge in some outdoor activities including bonfire, BBQ, live music by the fire side!
During your entire journey we will visit several unexplored places of Himachal which includes hidden waterfalls, temples, caves, hot springs, natural swimming holes, wildlife sanctuary, monastery, mountain ranges, lakes, rivers etc.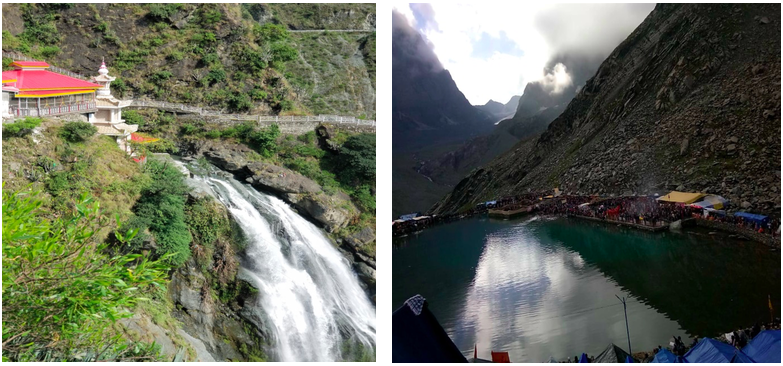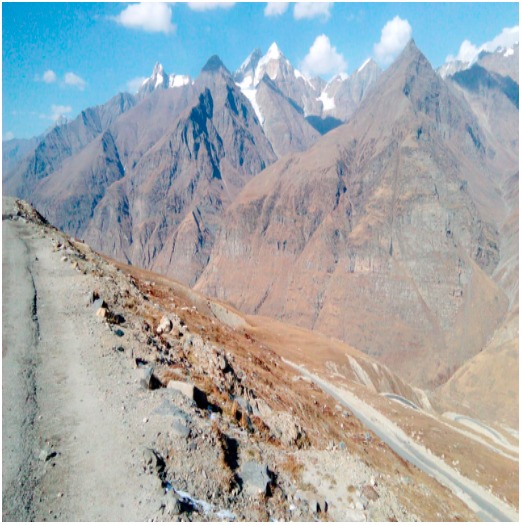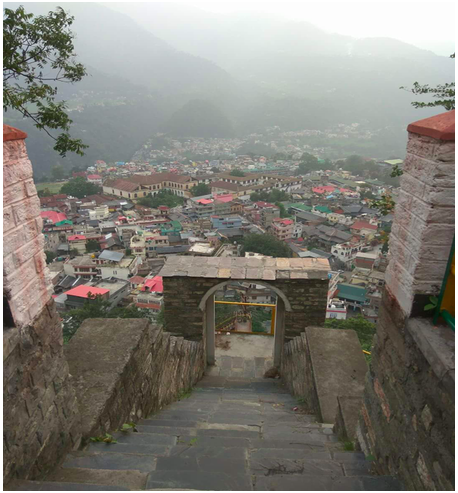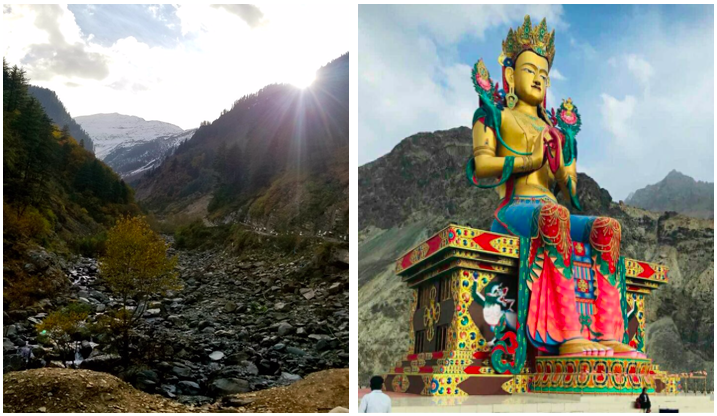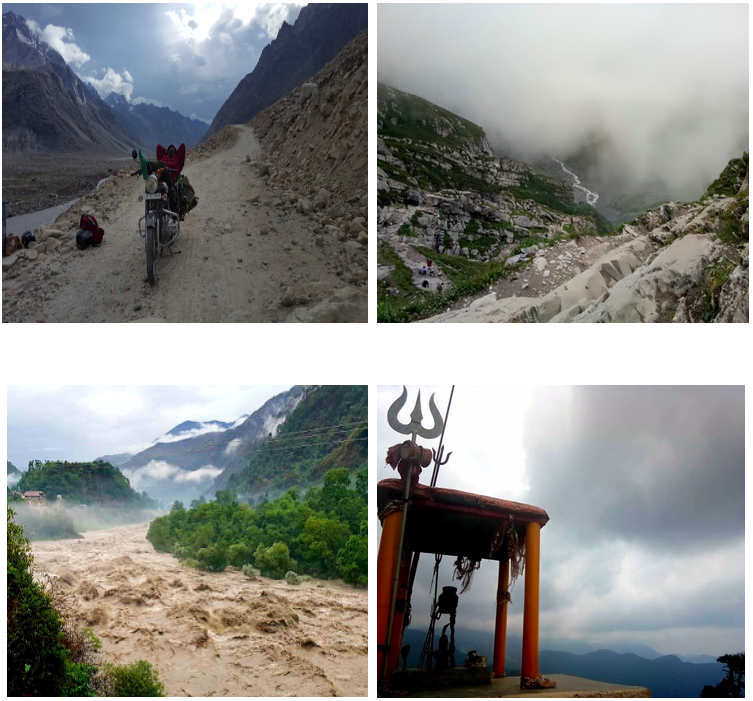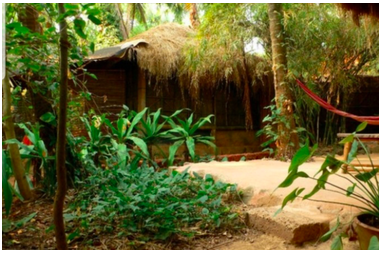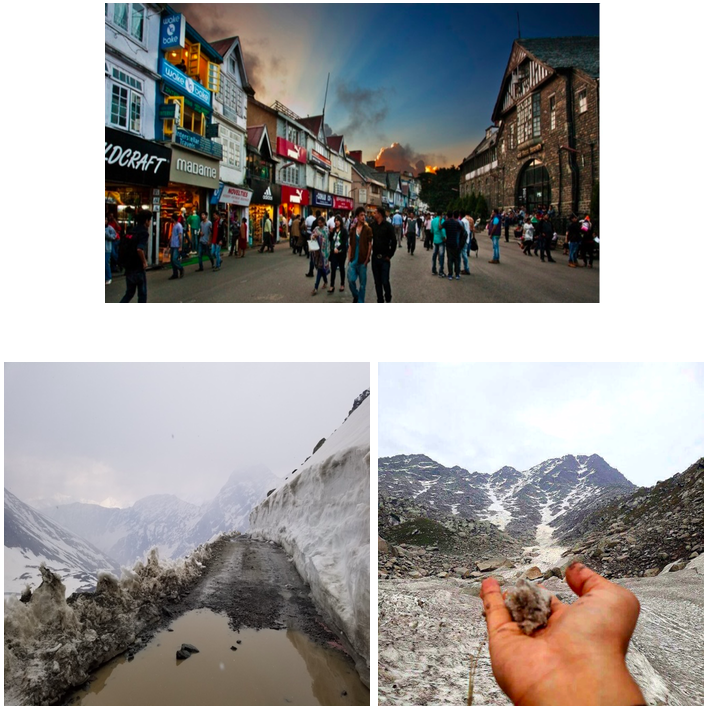 Note:
Let us know your requirement and we will provide you a Customized Experience that suits your needs.
Package Cost Includes:
✓ Pickup from the nearest Airport/Bus Stand/Railway Station.
✓ Cold drink, Water bottles and Snacks. 24*7 availability.
✓ Portable Kitchen for Tea and Snacks. 24*7 availability.
✓ Food Plan.
Breakfast will be complimentary for all the days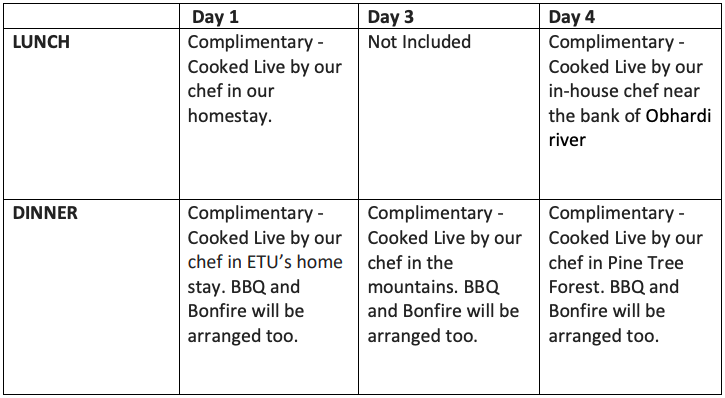 Package Cost does not Include:
• Air ticket, train ticket, bus ticket or any other transportation fare.
• Entrance fees, Camera fees, Guide fees or any other fee levied by authority.
• Personal expenses including shopping, tipping, charges for availing additional facility at the hotel/cottage like laundry.
• Meals and drinks pricing apart from the ones mentioned above.
• Insurance charges, evacuation in case of mishaps.
• Pricing for additional activities like horse riding, complete list mentioned below.
Activities (To be paid separately, activity rates/pricing not part of package pricing)
• Hiking
• Camping
• Horse Riding
• Zorbing
• Paragliding
• Yoga
• Meditation
• Swimming
• Cycling
About this Package:
✓ On all 3 days there will be different Terrain Sightseeing which will include Mountains, River, Forest, Jungle and Waterfall.
✓ 24*7 Customer Support.
✓ Cottages and Hotels used during this trip will offer you a beautiful and memorable experience. They are located on different terrains. Being away from city you will be able to experience pristine nature perfectly.
Contact Us
Website – www.ETUadventures.com
Email – admin@etuadventures.com
Phone – 935 471 2613 or 988 212 1616
We welcome you to Himachal Pradesh, the land of Himalayas, adventure and pristine nature!
Frequent Searches Leading To This Page:-
himachal tour package with flight, 5 nights 6 days himachal tour package, himachal tour packages from jammu, himachal pradesh tour package from ahmedabad, all himachal tour & travel package, himachal tour packages from bhuj, himachal pradesh tour package cost, himachal tour packages from dehradun, himachal tour packages 10 days, himachal tour packages in september, tour package in himachal pradesh, himachal tour packages from sri lanka