It was my first birthday after marriage and we were looking for a place which is romantic, beautiful, serene, exciting and of course adventures.
Our search for the perfect melt of all that we were looking for ended at the 'Queens of Hill Stations' Ooty – a Small Hill station in the Hills of Southern India (Tamil Nadu) and adding spice to it was a secluded but heaven on earth – the Destiny farms, Ooty from "The little earth group".
A Journey with a combination of Long Drive, Forest, Coffee Breaks, Off roading, Peace, Lake, Heritage – and not to forget Wood Fire Pizza (Nahar's sidewalk) and delicious home made chocolates.
Our Journey kick started from Delhi, a direct flight to Bangalore, we managed to get a 4×4 car being the capital of start ups (Bangalore) you have many self drive start ups or Ola Rental or Local Taxis (Justdial Zindabad) with great deals.
Must DRIVE!
However if you are not very confident with diving in Ghat roads, better hire a cab.
We opted to self drive – being the home to Cafe Coffee day you can find one every 1 or 2 hrs when you need a caffeine break, do stop! And do not forget to try the best pure coconut water on the way, the most wonderful part of travelling is, you have multiple stop over's to hog on. With true south Indian cuisine you even have North Indian as well as international QSR options (Domino's, Mc Donalds, Pizza hut) but 'Mere Yaar – Jaisa Desh Vaisa Besh' so the south Indian options are a must try.
Destiny farms, Ooty
Far away from the crowd there is a untouched valley of Avalanchi. Destiny Farms is set in the Nilgiri biosphere, 25 km from Ooty. You can always contact the hotel if you find difficulty navigating.
If you are prone to motion sickness carry or have medicines well in advance to avoid nausea, fatigue or vomiting during the journey to the hills.
Following the directions we moved ahead crossing the famous Good shepeard International School, we moved further wondering how amazing Mother Nature is, beautiful forest view, lovely nilgiri trees, colorful flowers, ghaats, mountains, clouds covering the top of hills. As we were moving ahead we were getting more closer to the nature.
After crossing Emerald back Waters driving through the narrow roads we finally reached a small area where there was a small parking and office area of Destiny, we were still confused as we could only see their was land covered with grass, trees and mud. The staff at the parking informed us that we need to travel by their army truck as the hotel is still few kms away, only a 4×4 car can drive through rest will get stuck. However, we have option to park the car at the parking and reach the hotel in the army truck, but my husband wished to explore the cars feature (4×4) as we had never used it before so we decided to drive through.The access was filled with mud with no concrete or smooth surface, we were just falling from here to there inside the car. Honestly i felt the ride was crazy, but still my hubby was enjoying every bit of it.
Finally when we reached destiny, Ohhh myy god! it was a breath taking and the beauty of the place was fascinating.
All about ambiance
After the procedure for check in, we moved inside the room… rooms were based on jungle theme the name of our room was Mowgli it was equipped with all the necessities, was a well maintained and a decent valley view room… not very extraordinarily luxurious or something but yea it was worth what we paid. There was a fireplace and beautiful balcony with sitting space to adore the beauty of the place. The beautiful scenic view from the balcony was mesmerizing.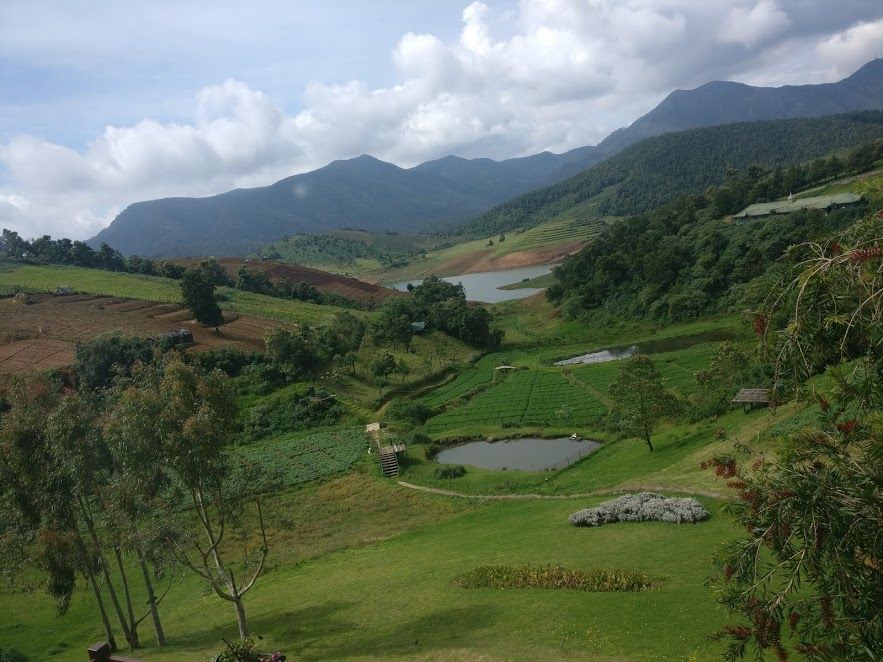 All about staff
The hotel had a great team who were like a extended family than just a staff of a hotel. The team was very supportive and helpful and made sure experience was enticing in the deep valley forest without loosing the luxury of basic needs.
All about adventure
There were varied set of activities like zip lining, fishing, play areas, trekking, topping the list is the daily morning and evening horse rides. If you are planning to spend quality time with your family and nature this is the place for you. The signal of your phone may not connect here as network mostly is unavailable but surely you will make a better connection with yourself and your loved ones(the hotel had wifi at reception and restaurant area)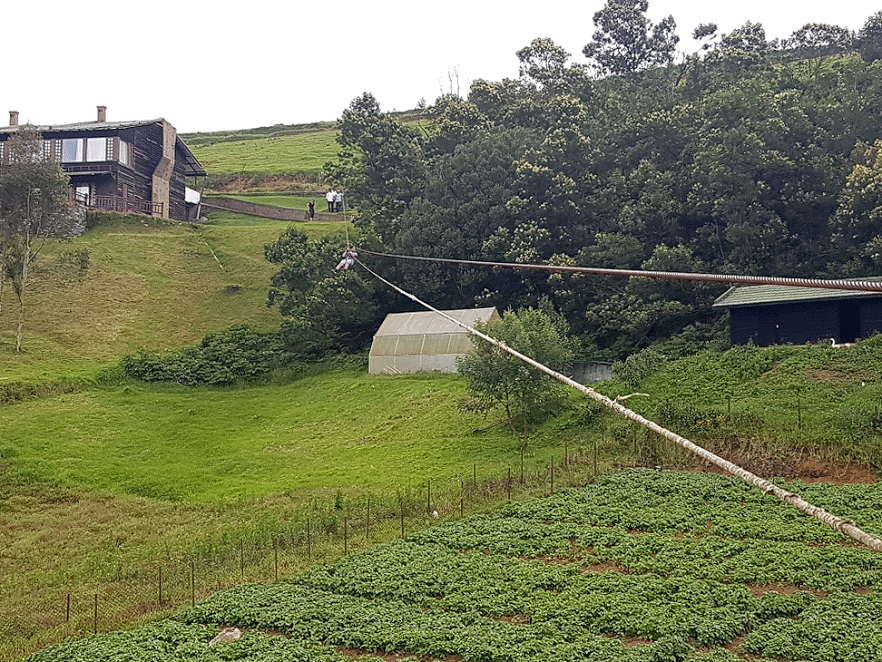 ACTIVITIES :-Trekking, fishing, visit to dairy farms, indoor games, horse riding ,karaoke singing, rock climbing, rappelling, jhumaring, hill top picnic, open jeep rides, etc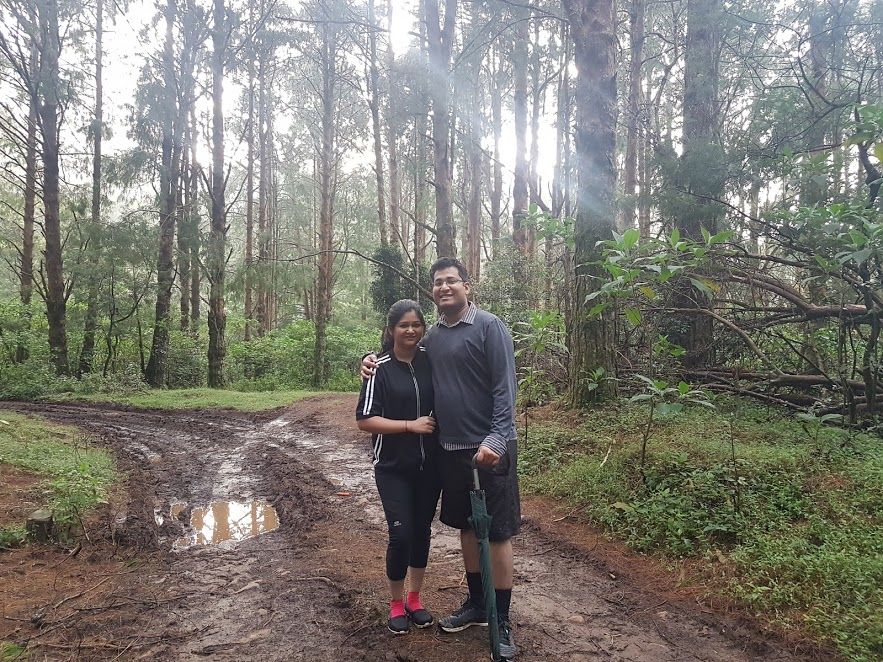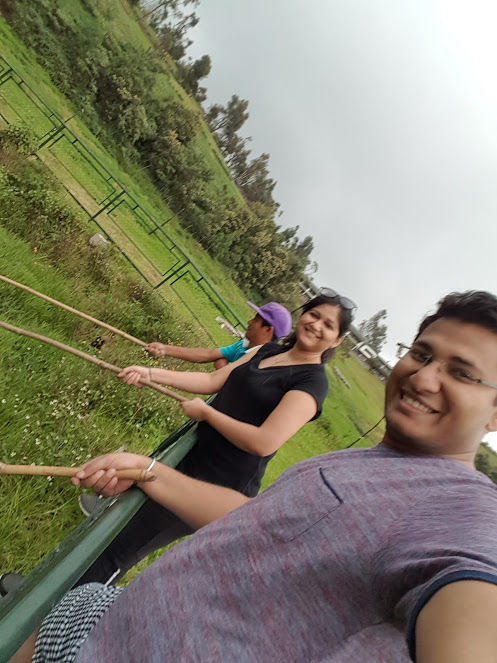 All about food
Food was good, nicely and neatly served. Mainly grown at their own farms, if you need anything specific or special you can ask for it in advance as they need to drive to the city to buy the same.
My husband had opted for a dinner date, where the decorations were done by the staff, loved their food and all the arrangements.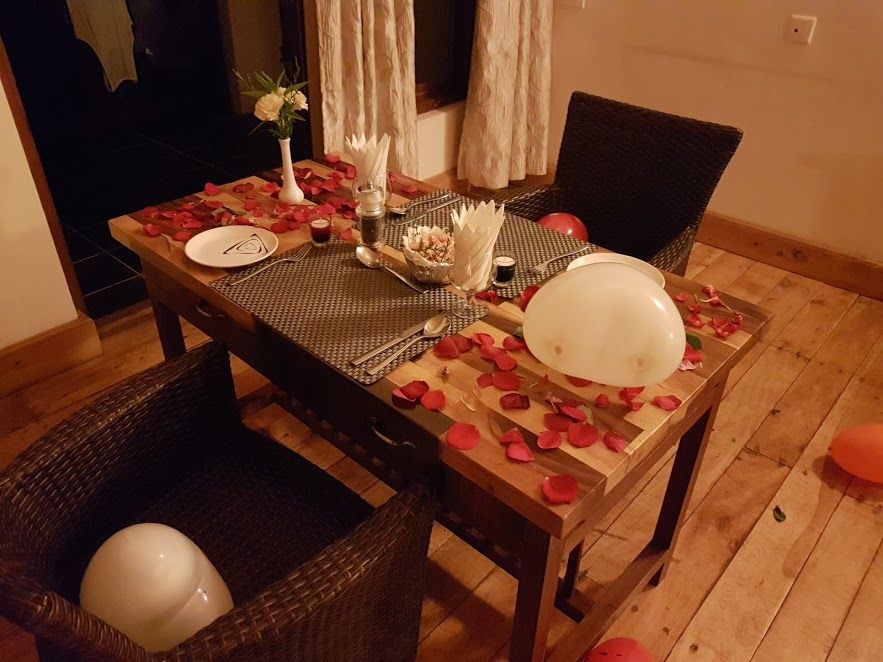 Our travel plan
Our stay at destiny was for 2 nights and 3 days,which is very short span of time for a place like destiny as you have numerous activities over here which will keep you always excited and on your tows. But however we totally enjoyed our stay, it was full of excitement and filled with surprises.
Day 1
Check in by the evening 7 PM
Bonfire
Dinner
Day 2
Breakfast
Zip lining, jummaring,fishing
Lunch
Visit to the stable ,Long horse riding and picnic on top of the hill, visit to the farm
Romantic dinner date
Day 3
Breakfast
Long Trekking to the forest
Spa time
Check out
Things to note
Beautiful ambiance
Pet friendly
Kids friendly
Collaborated with nature
Amazing staff
Limited or no network, but it also has its own advantages
Rains could obstruct your fun and activities but if you like rains its the best place to be in
Google link to the hotel – https://goo.gl/maps/c9f1arg6UA62
Hotel Website – http://www.littlearth.in